Top 8 Iconic Destinations for Road Trips in India
If you are feeling stuck in your life, the best way to break the monotony is by taking a road trip. Just one road trip and all your stress will be gone. And all that you need is a vehicle that is suitable for the destination you are heading to, a good company if you are looking for some good fun and some days of leave from your workplace. Well, before all these, let us take a look at the several destinations in the country where you can take your road trip to enjoy some days away from the tedious life.
8 Famous Destinations in India by Road  
1. Mumbai to Goa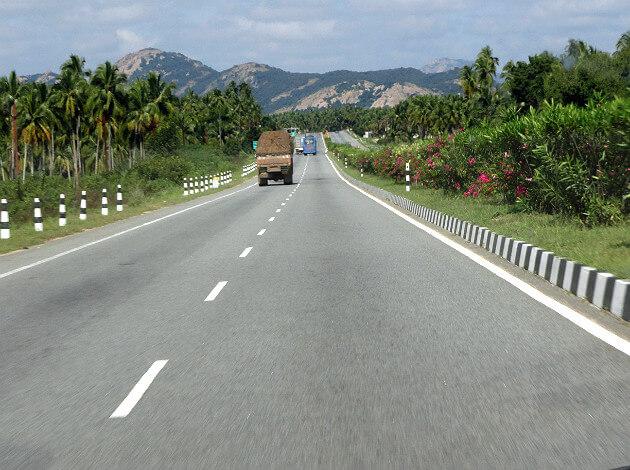 Since you are planning to take a car for the road trip, you can consider taking the Pune-Kolhapur route. This route is safer and much smoother than the other routes. You will surely fall in love with the roads on this route. And if you want some thrill, you can take the Chiplun-Ratnagiri route which is narrow and rocky. You can also take a tour of the Karnal Bird Sanctuary on this route. The best time to take this trip is between December and February.
Distance: 590 km (if you take the Pune-Kolhapur Route), and 577 km (if you take the Chiplun-Ratnagiri Konkan route)
2. Guwahati to Tawang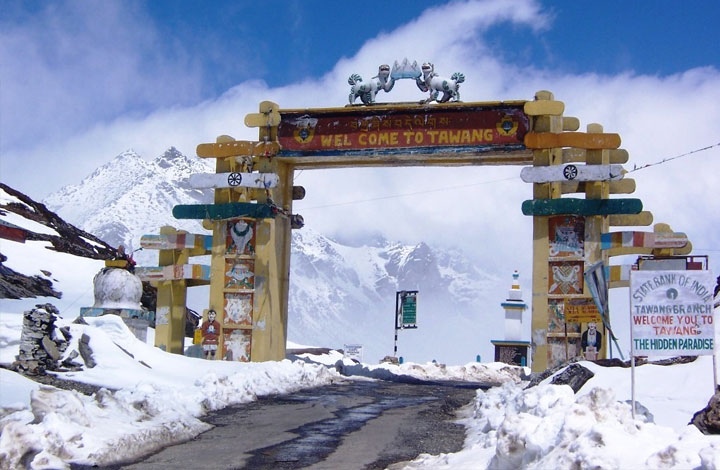 If you are fond of hills, you will love this road trip. While traveling from Guwahati to Tawang, you can enjoy the view of mountains covered by snow. As you enter Tawang, you can witness the peaceful Buddhist culture. However, make sure your driving skills are very good, or else it can be a little risky. You can plan the trip between March and October. In the winters, the roads are mostly blocked due to heavy snowfall. Tawang is one of the best places to visit in India that you must include on your bucket list.
Distance: 566 km
3. Ahmedabad to Kutch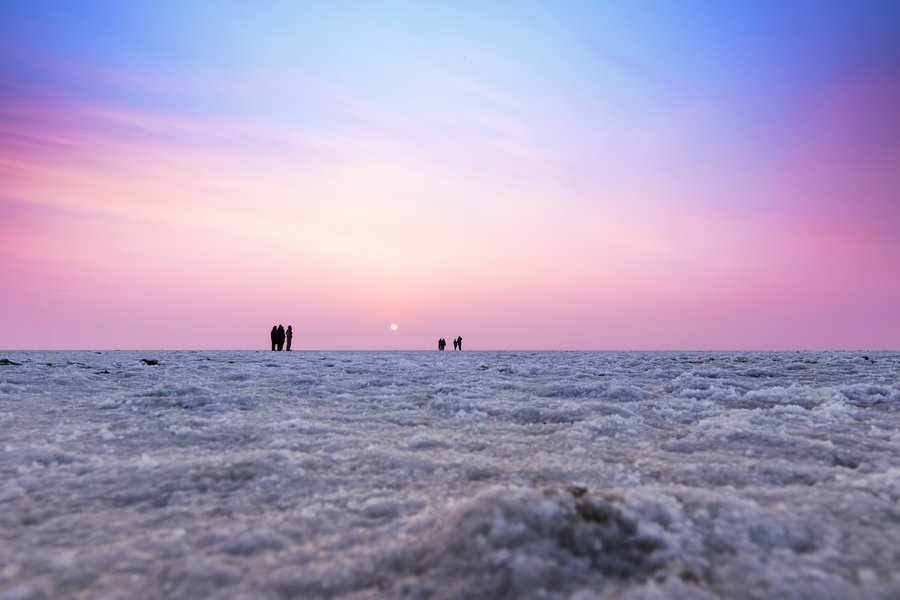 Ever thought about how would it feel to drive on the white salt bed? Well, you can make it happen by taking a road trip from Ahmedabad to Kutch. The condition of the roads is very good and you will have no problem driving through them. One of the best things to do here is to visit the Wild Ass Sanctuary. However, if you do not want to get stuck in traffic jams, you must start the trip as early as possible. To purchase local handicrafts, you can visit the nearby Hodko village. Plan the trip on a full moon day, since Kutch looks marvelous on this specific day. The ideal time to plan a trip for this route is between October and March.
Distance: 454 km
4. Jaipur to Jaisalmer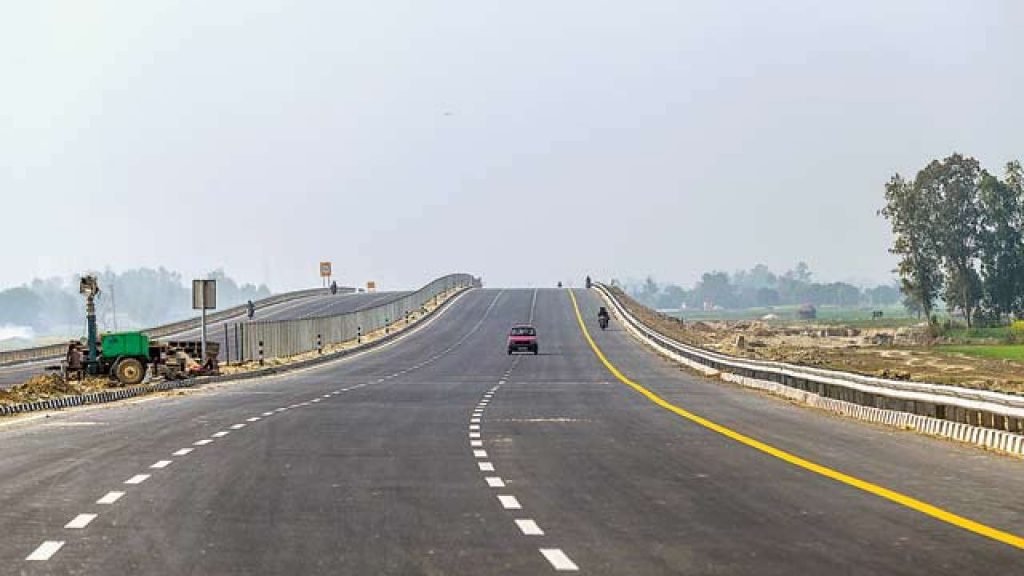 Since you are planning for a road trip to Rajasthan, let it be Jaipur to Jaisalmer. As you start from Jaipur, you will cross several hamlets and you can stop over to try some delicious Rajasthani cuisines. You will also be able to visit Kumbalgarh Wildlife Sanctuary on your way to Jaisalmer. The drive will surely be smooth since the roads are in the best condition.
Distance: 555 km
5. Dehradun to Nainital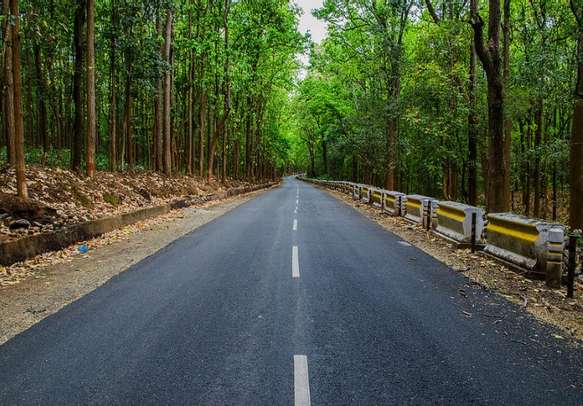 Dehradun and Nainital, both of these places are known for their natural beauty. The roads that connect these two destinations are equally beautiful. The roads are absolutely in great condition, while there are some turns and twists, which will give you an adrenaline rush for sure. The best time for taking this trip is between November and February.
Distance: 278 km
6. Bangalore to Coorg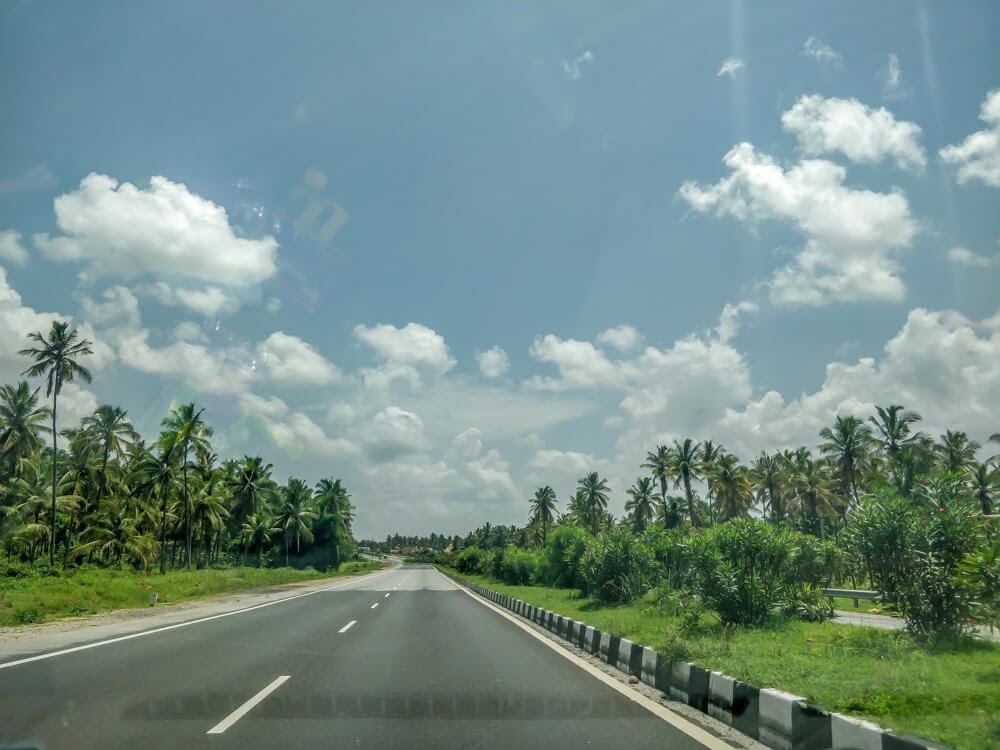 The nature lovers desperate for a road trip should take the route from Bangalore to Coorg. Coorg is certainly one of the best hill stations that you will instantly fall in love with. The view of the scenic vistas that surround the landscapes will soothe your eyes. You might find a few patches on the road; however, the majority of the stretch is smooth. The best time to plan a road trip from Bangalore to Coorg is between November and March.
Distance: 242 km
7. Darjeeling to Pelling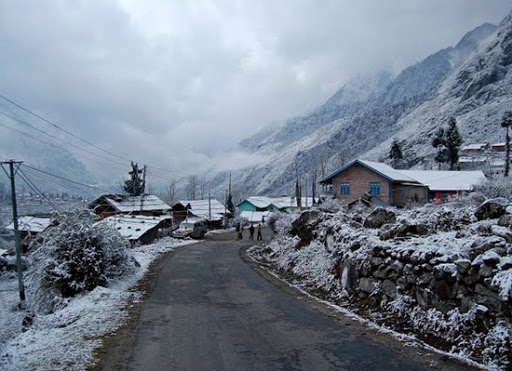 From tea gardens to lofty mountains, this is one of a kind road trip. You can make multiple stops during this road trip and sip on some aromatic refreshing tea and enjoy the natural beauty on all sides. Since you may find the roads blocked during the rainy as well as winter seasons, it is better to plan the trip between March and June, and September and December. The drive will surely be smooth since the condition of the roads is great.
Distance: 72.8 km
8. Chennai to Yelagiri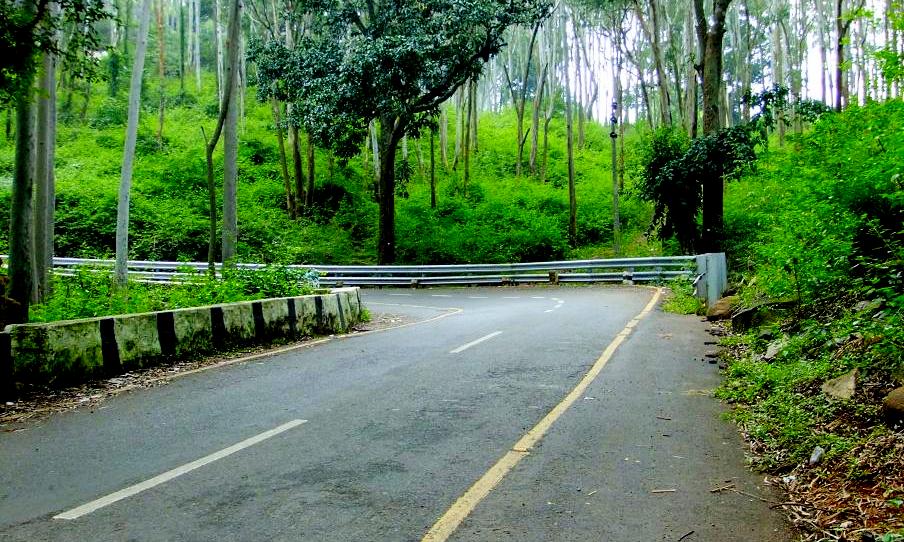 This is a fairy-tale-like road that is filled with natural beauty. You will find verdant greenery, beautiful hills, and several water attractions on this route. There are many hairpin bends that you will come across on this route, which can be a little difficult if you are not a proficient driver. Taking this route during monsoons can be very risky since the chances of landslides and road blocks are very high. The ideal time to plan a road trip for this route is between October and February.
Distance: 230 km
To enjoy your best, you can get a self-drive car rental service. To get the best car rental service, you can opt for Revv. You only need to download the Revv app on your smartphone and look for the car that is apt for your road trip. The charges are affordable and you can enjoy the service for as many days as you want.