10 Top Luxury Farmhouses in Bangalore for Weekend Trips
The travel and hospitality industries are undergoing some transformative changes during the times of COVID-19. With the disruptive changes that have reverberated through the world, new trends are emerging as people are changing their preference of stay for their vacations. One of the hottest trends among these has been the rise in staycation as people seek a break from their homes without the need of traveling out of the city bounds. 
For the staycation, a travel option that has grown in popularity in comparison to the traditional hotel rooms has been, a staycation at one of the luxury farmhouses in Bangalore and other major cities of India. Especially the pleasant Bangalore weather has made it a great option for travel-hungry city residents looking for nearby holiday destinations. The resorts and farmhouses in Bangalore that are even located as far as 35 to 50 kilometers out of the garden city are popular, especially among young travelers and couples. Many have been heading to these through various road trips from Bangalore followed by a short stay at these picturesque properties. There are also plenty of things to do at these places which means that even if you are traveling with little ones, you can have a lot of fun. There are also some attractions nearby that you can visit and add some thrill to your vacation plans, only for a modest entry fee that is charged by them. If the thought has been enticing you as well, you can follow the guide below for some of the best options for your next vacation.
10 Best Luxury Farmhouse in Bangalore
1. Redstone Villas and Suites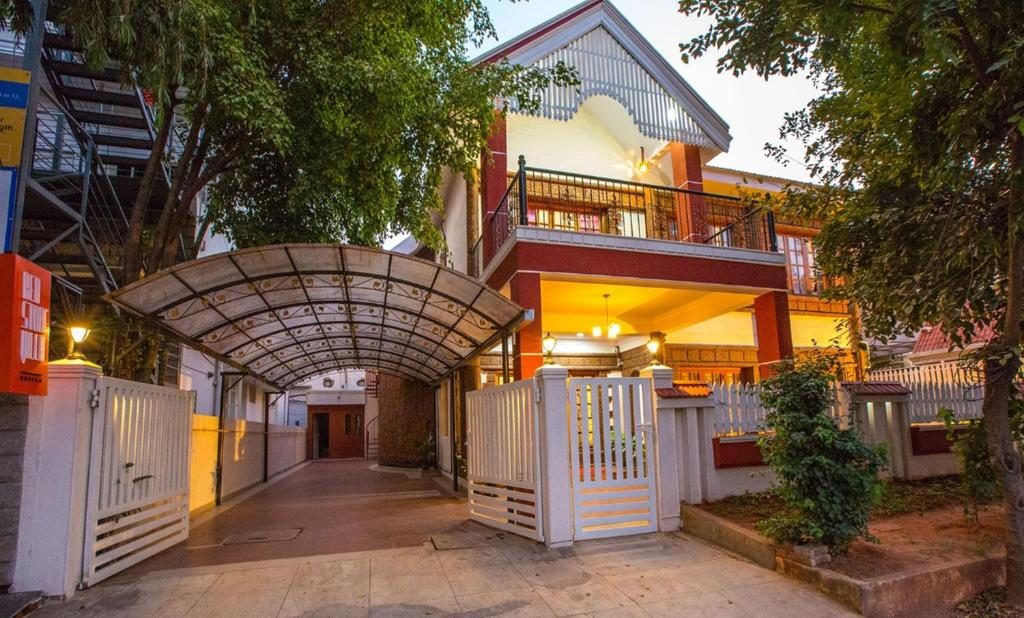 For the amazing weekend trips from Bangalore, Redstone Villas and Suites is one of the best options for a staycation. The homestay is located 10km from Bangalore. To build this beautiful homestay, redstones were used. The rooms at this homestay are big and you can find a lot of natural light. You can find all the necessities here along with high-speed wi-fi.
2. Serene Mist Resort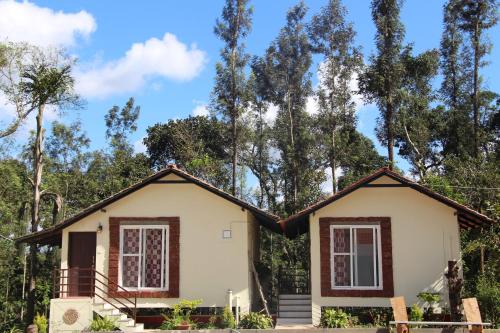 If you are looking for a farmhouse with a swimming pool in Bangalore, then you must consider Serene Mist Resort. Located 25 km away from the city, this is an ideal place to spend a mini-vacation with your family. You will wake up to the magnificent view of the mountains and can feel the freshness in the air. Along with several amenities, the pool is a great attraction to the guests. And if you have a pet at home, you can take it along as the homestay is pet-friendly.
3. Astam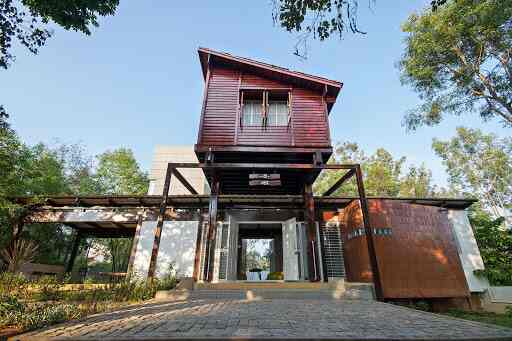 Astam is undoubtedly one of the luxury farmhouses in Bangalore for a stay. The resort is located on the outskirts of Bangalore and is known for having the best wooden cottages. Each of the rooms in the cottage has a sofa, dining space, and a fully furnished kitchen. Therefore, you can cook your favorite food and eat whenever you want. You can also visit the terrace of the cottage to spend some alone time.
4. Hasiru Farmhouse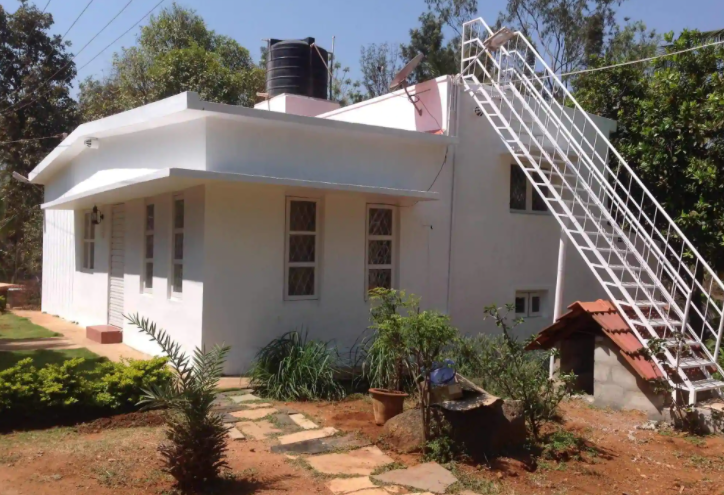 Located at a distance of 24 km from Bangalore, Hasiru Farmhouse is spread over an area of 2-acre land. It is a three-bedroom farmhouse near Bangalore airport, which also has a private pool. There is also a party area where you spend some time tapping your feet with your friends. If you are traveling with a large group, then more beds can be arranged. The farmhouse is surrounded by a lot of greenery; thus, you can breathe fresh air. 
5. Kadackal Farms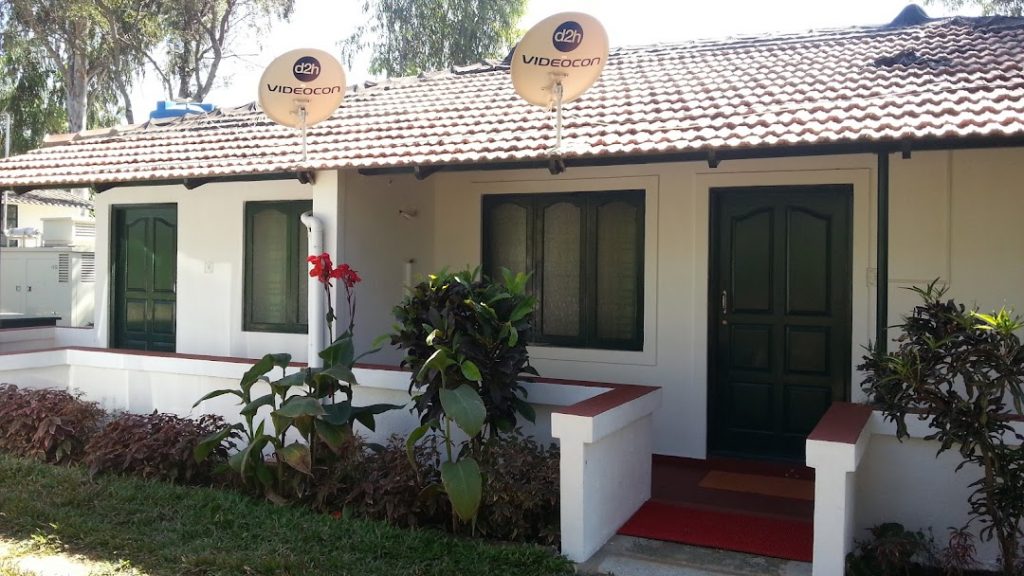 It is one of the farmhouse resorts in Bangalore that is known for a traditional farmhouse look. The farmhouse is located just 20 km from the city but you will have time away from the hustles and bustles of Bangalore. While you are here, you will get country vibes and a relaxing atmosphere. 
6. Elephant Country Homestay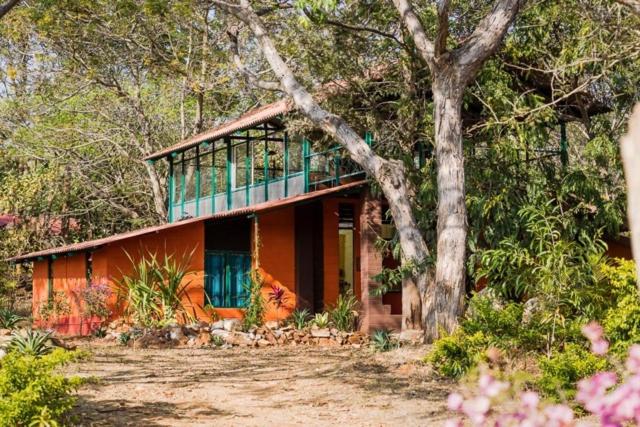 You have to drive 40 km away from Bangalore to reach Elephant Country Homestay. This beautiful colorful homestay is known for its breathtaking green surroundings. While you can enjoy the country experience here, you can also dig into the mouthwatering cuisines. The breakfast options you can get here are Continental and Asian. You can have great garden views and stay comfortably here. Also, they maintain utmost hygiene here; therefore, you hardly need to worry even if you are going to stay at the place amidst the pandemic. 
7. Yogisthaan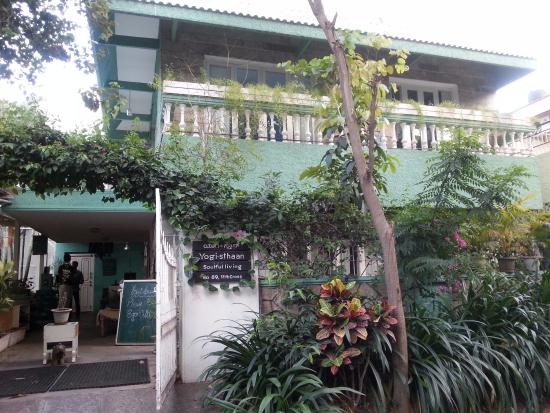 If you ever feel bored in the city and want to go to a farmhouse in Bangalore for a party, Yogisthaan is the place you should head to. It is a great place to spend a wonderful time with your family or friends, or both.  Here you will find accommodation, a restaurant, and a beautiful garden. The best part is, the homestay is just 8 km away from the city.
8. The Anantha
The Anantha is just the right place if you are fond of modern amenities. Along with the accommodation option, you can also get a shared kitchen where you can try your hands at cooking. This is a great place to laze around during the weekends. You will get free parking, free wifi, cozy and comfortable bedrooms, a laundry room, etc. here.
9. Pura Vida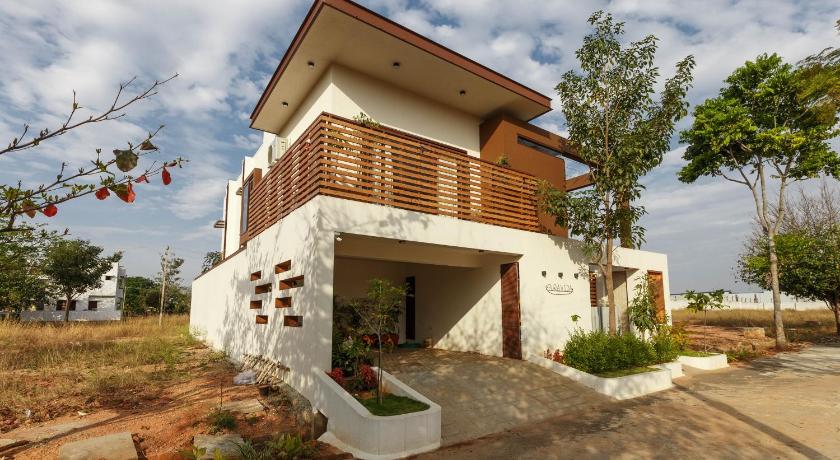 Two bedrooms, lounge area, pool, courtyard garden, and terrace are what you are going to get in Pura Vida. The place is clean and has the pool is huge. If you are a pet owner, you will be more than happy to know that furry friends are welcomed here.
10. Silver Oak Farm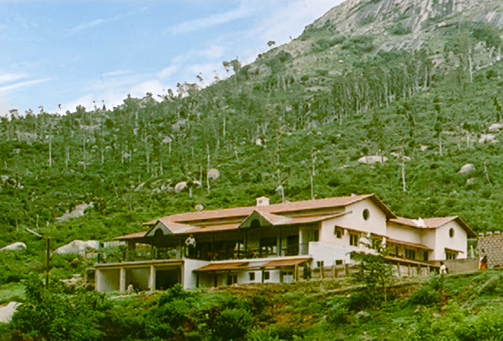 Since the farmhouse is near Nandi hills, you can enjoy mesmerizing views of the hills. When you are here, you can enjoy sumptuous organic food. Silver Oak Farm is one of the homestays where you can expect high-quality services as well as facilities.
If you liked any of these places you can go ahead and place an inquiry with them to get a good idea of the rates that they are charging. These luxurious farmhouses are a great way for you to get the maximum value for your money, and even if you have a large group of friends and family that decides to travel together you can book out the entire farmhouse for some exclusive vacation time away from any outsiders sharing your space. 
To travel to these beautiful places from Bangalore and other cities, you can opt for a car rental from Revv. The best part about taking a self-drive car rental from Revv is that you spend much lesser than you would otherwise spend on a regular taxi. You also get to maintain the social distancing norms and save yourself and your loved ones from the unnecessary risk of contracting the disease since all Revv cars are thoroughly sanitized before each delivery.