10 Romantic Getaways and Things to do in Nainital While on a Road Trip
India is a country where you can have a great time traveling to the numerous romantic getaways, no matter whether you want to head to a beautiful beach, or a serene hill. Famous all over the world for the beautiful lake that it is located around, Nainital is among the most beautiful hill stations in India which is a popular destination among honeymooners and couples. The numerous romantic places in and around Nainital make this hill station a paradise where you can easily lose track of time in the picturesque surroundings and the company of your beloved. The best time to travel in Nainital is from the month of March to June when the temperature here remains a comfortable 11-28 °C in stark contrast to the heat sweeping through most of Northern India. Here are some of the most romantic places that you can explore in and around Nainital with your special someone.
10 Romantic places to visit in Nainital 
1. Naini Lake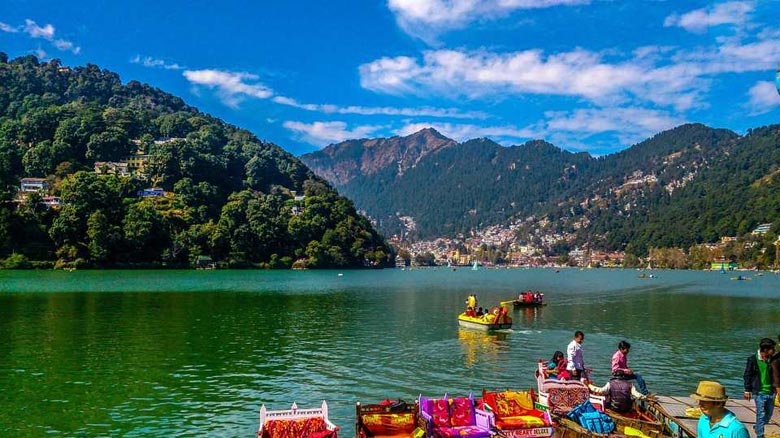 Naini lake is certainly one of the best places in Nainital for couples. The scenic lake and the boating experience here will help you make memories. You can take a boat ride for 30 minutes to 1 hour. You can visit the Boat House club or Sonam's, which is located nearby, to have the best momos ever.
Timings: 6 am – 6 pm
2. Tiffin Top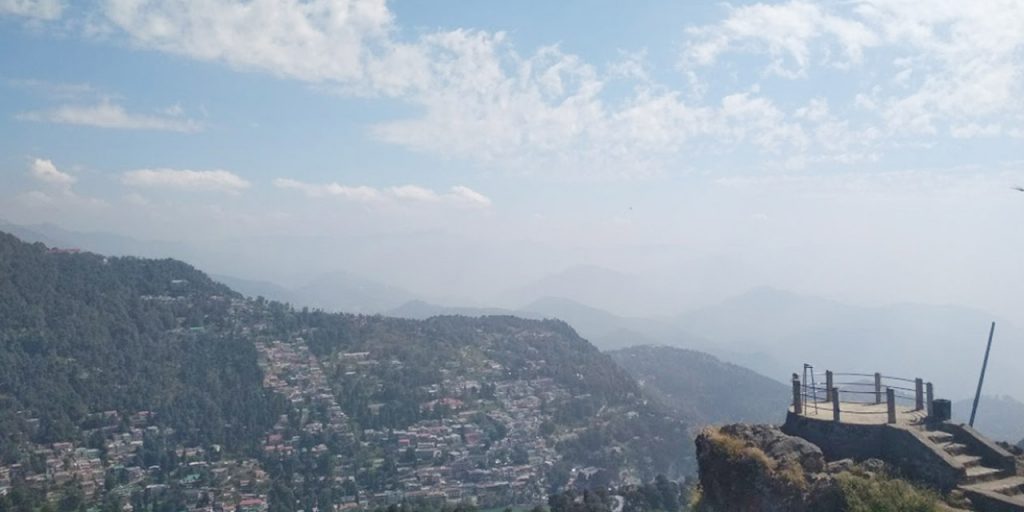 You must have seen sunrise many times in your life but the one you will see at Tiffin Top is one of a kind. If you visit Nainital in Monsoon, you can catch the glimpse of the splendid monsoon Sun rising in the east beyond the verdant hills. You may have to trek or try horse riding to make it to Tiffin Top. 
Timings: 6 am – 6 pm
3. Tibetan Market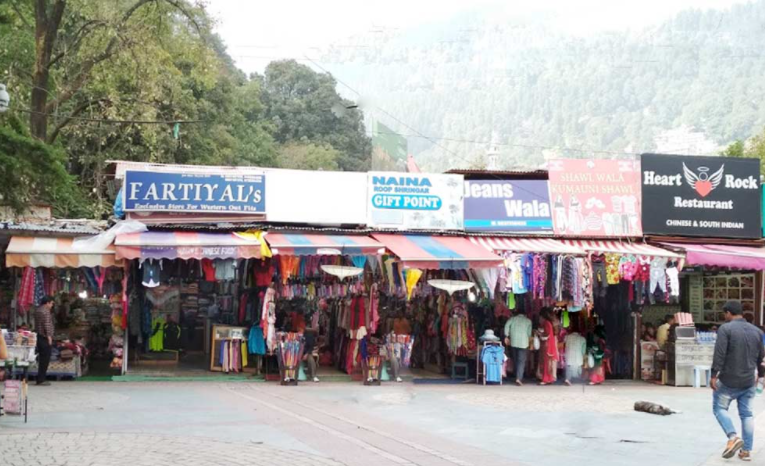 How can it be that you visit Nainital and do not get any souvenirs, right? Well, you can visit Tibetan Market and get some beautiful artifacts that are made by the locals. The colorful shops and shacks make the place vibrant. The items that you can purchase from here include intricately designed shawls, Tibetan bags, junk accessories exquisite scarves, ethnic dresses, woolen mufflers, and stylish watches.
Timings: 9:30 am – 9 pm
4. Mall Road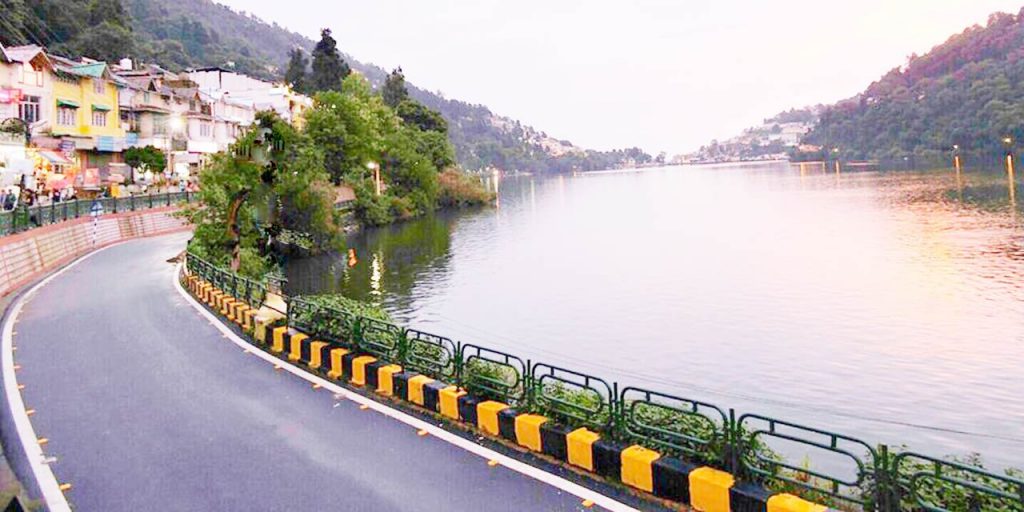 The things to do in mall road in Nainital are shopping and lots of shopping. Some candles that are made by the locals are one of the things that you must buy here. You will not only get a wide variety of colors but patterns and designs as well. You can also try some of the best flavors of ice cream here. It is a great place to buy home décor items.
Timings: 24 hours
5. Cave Garden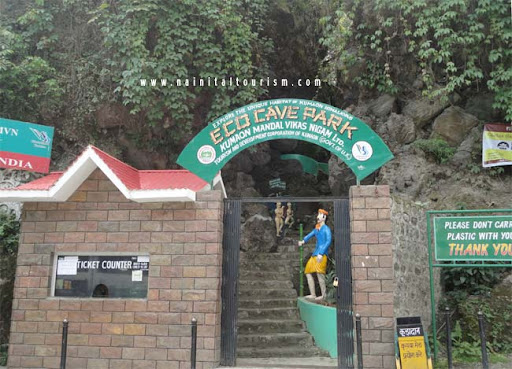 One of the offbeat things to do in Nainital is to visit Cave Garden. What makes this place unique is the series of interconnected caves. The caves educate people about the Himalayan wildlife. Some of the famous caves here are Tiger Cave, Bat Cave, Panther Cave, which are named after the mostly found animals here. On the same premises, you can also find the hanging garden and a musical fountain.
Timings: 9:30 am – 5:30 pm
6. Bhimtal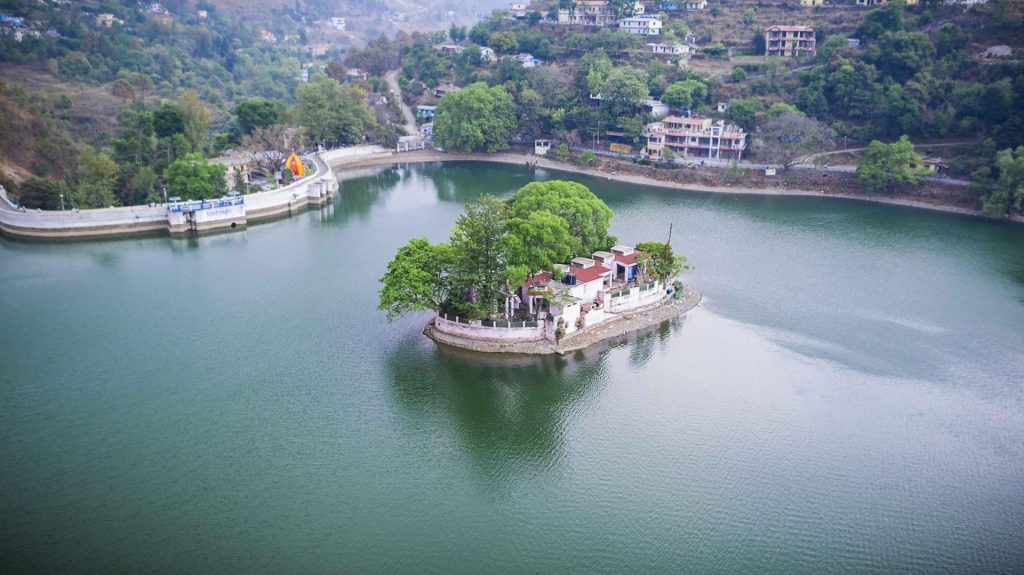 Once you cover all the attractions in the hill station, you can move ahead and explore the tourist places near Nainital within 100 km. Located at a distance of 50 km from Nainital, Bhimtal is a wonderful place that you must visit for a romantic trip. Some of the things to do in Bhimtal include hiking and trekking, boating and fishing, picnic, paragliding and dirt biking, and camping and stargazing.
Places to visit: Victoria Dam, Hanuman Garhi, Aquarium on Bhimtal Lake 
7. Ranikhet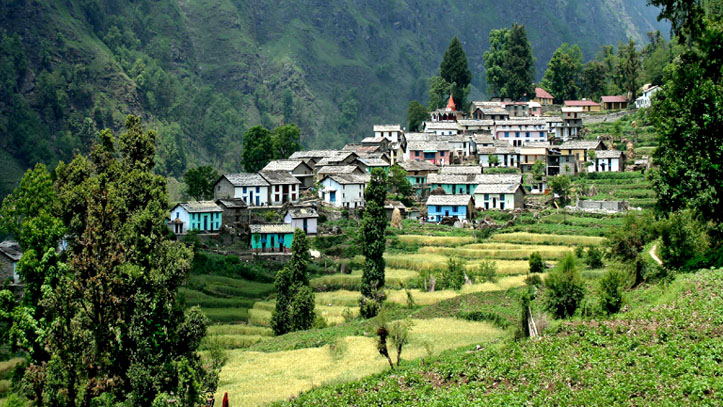 If you want to make memories with the love of your life in the lap of nature, you must plan a short trip to Ranikhet. Kumaon Regiment Center Museum and Nanda Devi Peak are some of the attractions in Ranikhet that you must not miss out on visiting. Some of the interesting activities that you can indulge in are mountain climbing, trekking, exquisite golf courses, and visiting several temples.
Places to visit: Bhalu Dam, Chaubatia Orchards, Kalika, and Majkhali 
8. Almora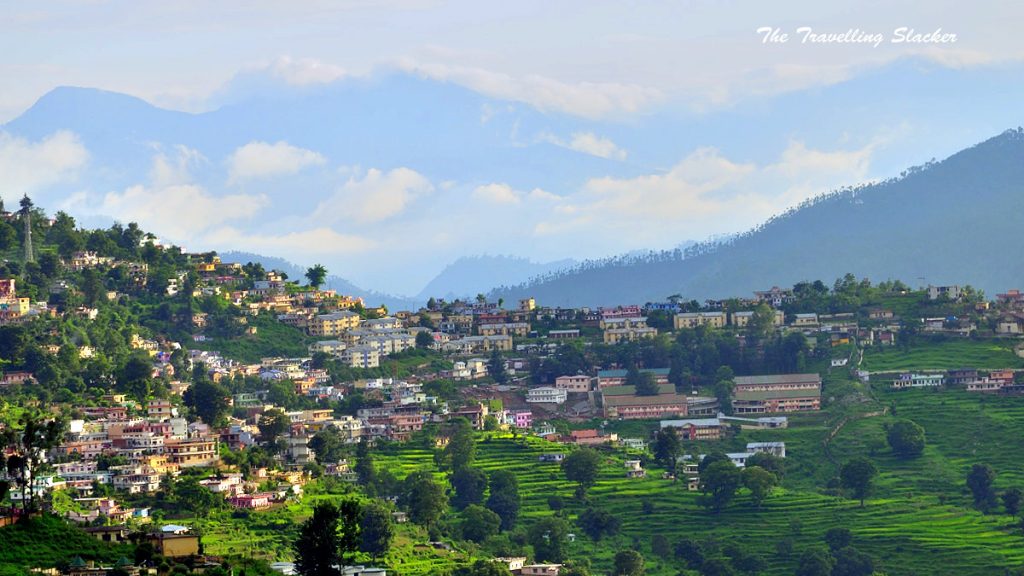 Almora is one of the most beautiful and romantic places near Nainital that you must visit on your trip to the hills. The beautiful place can be visited all through the year because of its pleasant weather.
Places to visit: Kasar Devi and Katarmal Sun Temple
9. Mukteshwar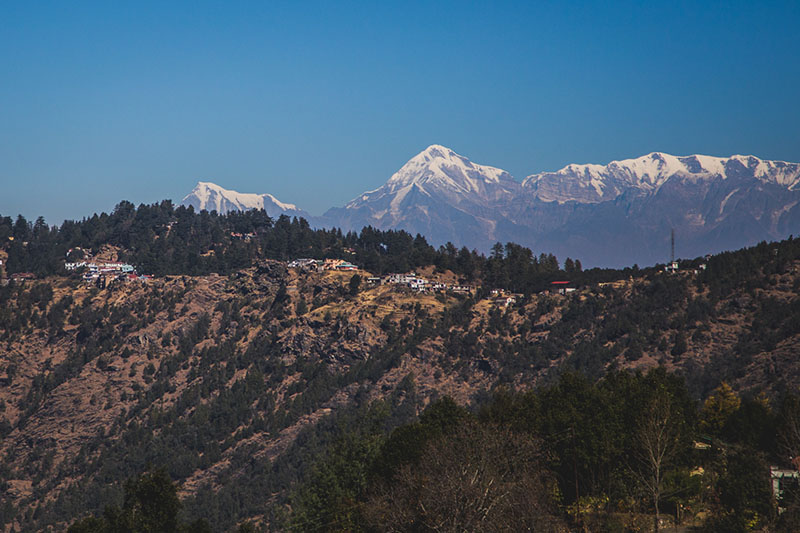 One of the places to visit around Nainital especially for couples is Mukteshwar. While you are here, you can find coniferous forests as well as fruit orchards along with rolling meadows that look outstanding. 
Places to visit: Mukteshwar Dham, The Renewable Park, Bhalu Gaad Waterfalls
10. Ramgarh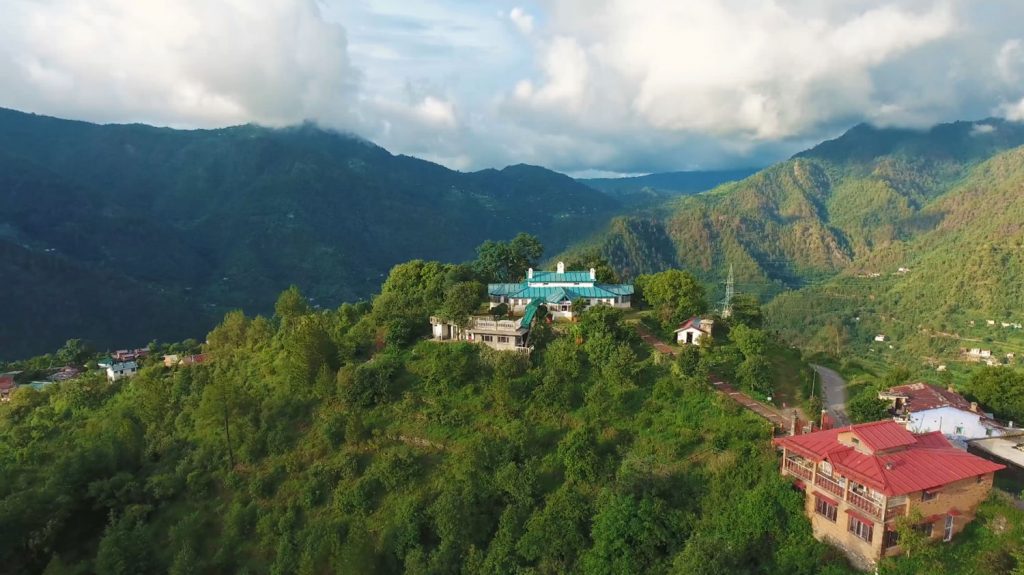 Wish to see snow-covered mountains, several orchards of fruits such as apples, peaches, plums, pears, etc.? Well, you can drive 34 km further and visit Ramgarh. You can visit temples here, and even indulge in trekking and birdwatching.
Places to visit: Orchards, Nathuakhan
All of these places are well worth a visit if you wish to make some magical memories of a vacation in the company of your partner. As Nainital is one of the most popular tourist places in North India, it is not uncommon to find the taxi rates to be inflated. Haggling with the taxi service providers can put a dent on your otherwise perfect vacation plan, and that is why the best option is to go for a safe car rental in Nainital. You can get the fully sanitized and immaculately maintained self-drive car rental from Revv which you can book directly from the Revv App or Website and have it delivered to your doorstep. Get a Revv car rental today and enjoy the road trip to the magnificent Nainital with your beloved in complete privacy and comfort.