All-Day Long Sightseeing Tour in Dreamy Dehradun
Dehradun is one of the most beautiful places that Uttarakhand takes a lot of pride in. The scenic backdrop of the Garhwal Himalayas, the view of the lush greenery all around, the several things to do in Dehradun including the adventure activities, make this hill station one of the most sought after tourist places. Whether you are planning the trip with your family, or just a group of good friends, there will be some great places that you can visit and see. And if you are planning for a road trip to Dehradun with a large group of loved ones, it will be even more fun. The best time to travel around Dehradun is March to June. All that you need is a car and like-minded people who can make this trip even more exciting.
Here are some places to visit and things to see in Dehradun that you can enjoy thoroughly when you are at this beautiful hill station.
12 Top Attractions in and Around Dehradun
1. Mindrolling Monastery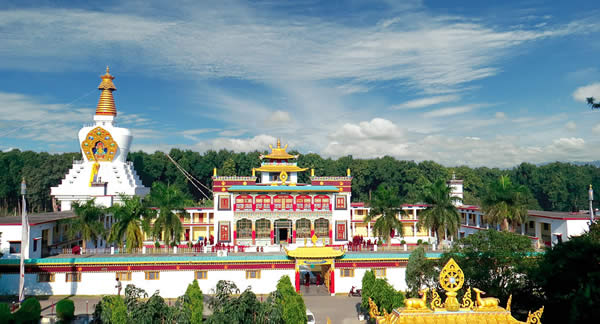 The largest Buddhist learning center in India, Mindrolling Monastery is one of the best and religious places in Dehradun that you must visit. The monastery is dedicated to the research of Buddhist scriptures. The main attractions at this monastery include the shrine of Buddha and Guru Padmasambhava and the wall paintings that depict the life as well as works of Lord Buddha.
Timings: 9 am to 7 pm
2. Tapkeshwar Temple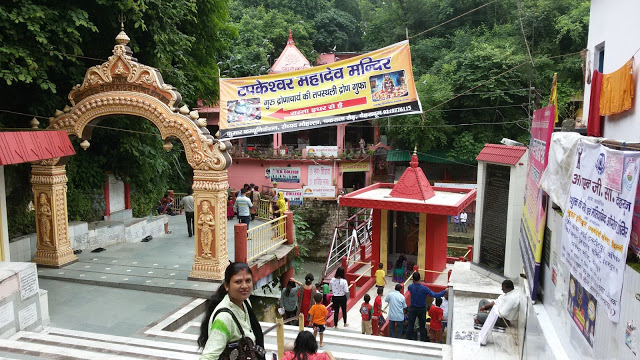 Dedicated to Lord Shiva, Tapkeshwar Temple is yet another religious place you can visit, especially if you are traveling with your family. The temple is built inside a natural cave and you can find a shivalingam in which the water continuously drops. You can also visit the hot springs near this temple.
Timings: 6 am to 7 pm
3. Malsi Deer Park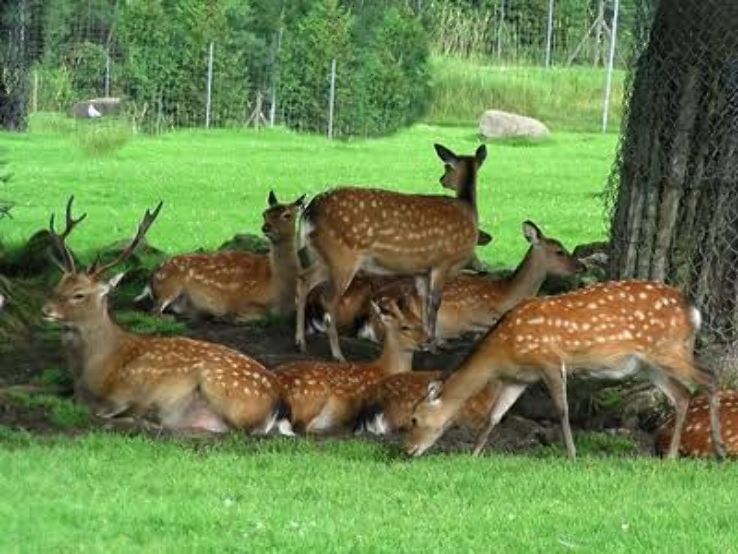 Malsi Deer Park is one of the top attractions around Dehradun. Covering an area of 25 hectares of land, you can find animals such as leopard, nilgai, two-horned deer in their natural habitat here. This is also a picnic spot and regularly frequented by tourists and locals.
Timings: 10 am to 6 pm; remains closed on Mondays
4. Robber's Cave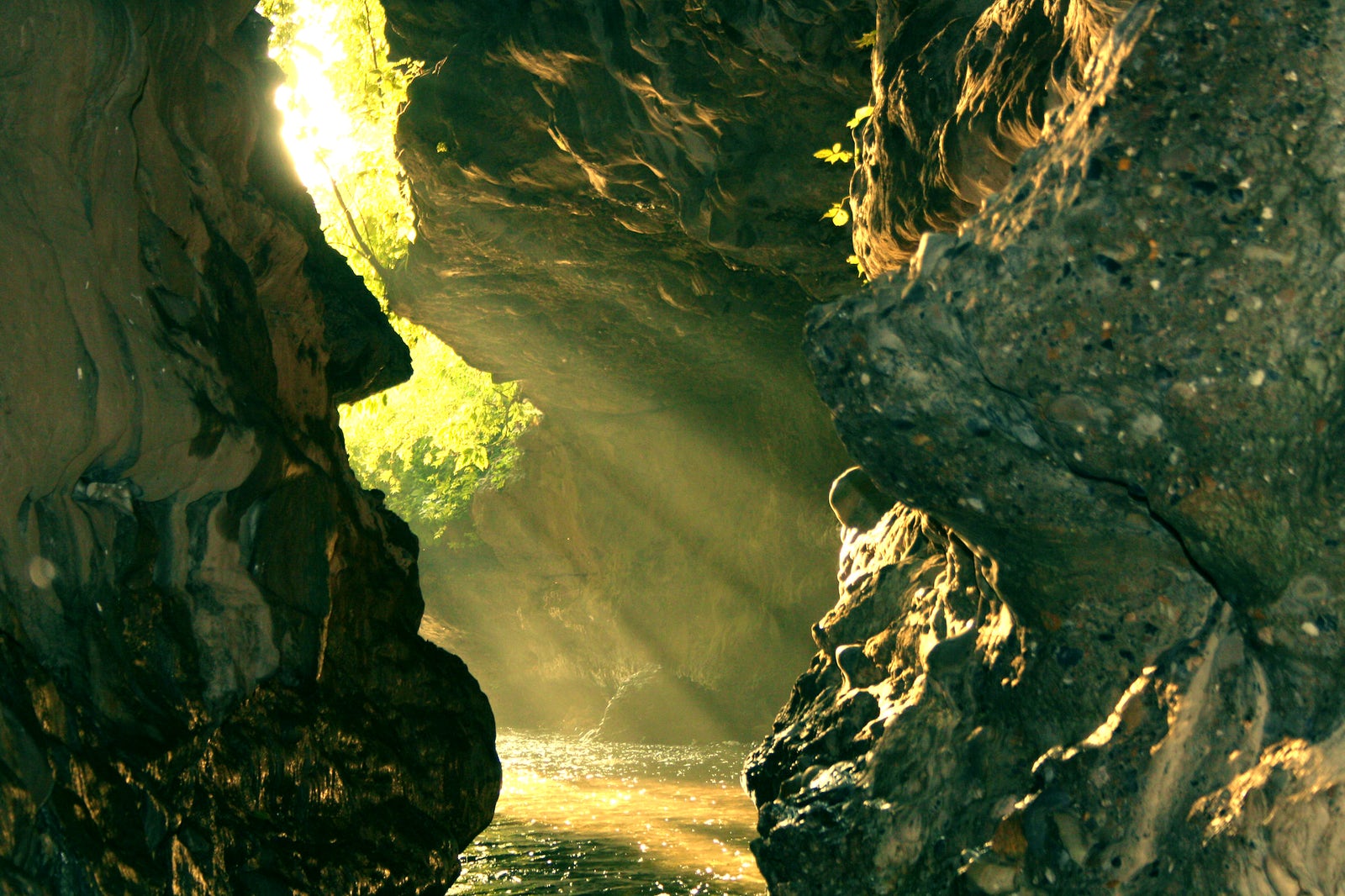 Robber's Cave is one of the most famous attractions in Dehradun, and when you are in Dehradun you cannot just miss visiting this place. The natural cave is long, narrow, and surrounded by greenery, while on the inside you will find ice-cold springs. You can also enjoy some time trekking around here.
Timings: 6 am to 7.30 pm
5. Lacchiwala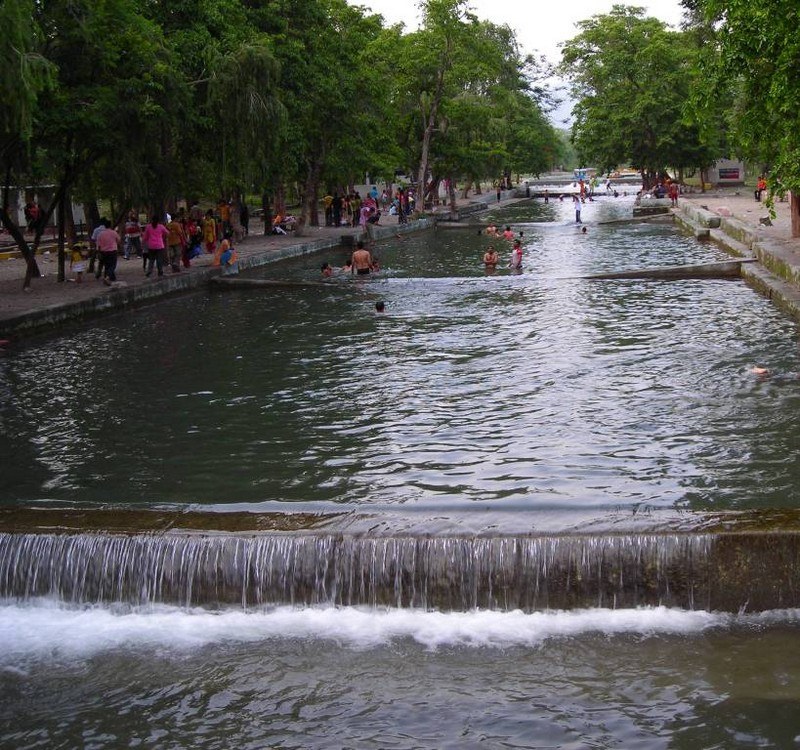 Lacchiwala is known for its breathtaking beauty. The place is surrounded by Sal trees, and you can enjoy a picnic with your loved ones here amid serenity and admiring the sunset views. This is also an amazing place for bird watching. 
Timings: 8 am to 5 pm
6. Sahastradhara
If you want to see a waterfall in Dehradun, you must head to Sahastradhara. The scenic beauty of this place is one of a kind. You can also enjoy a rope-way ride to the top peaks and admire the beauty of the waterfalls and the surrounding areas.
Timings: 7 am to 7 pm
7. Maldevta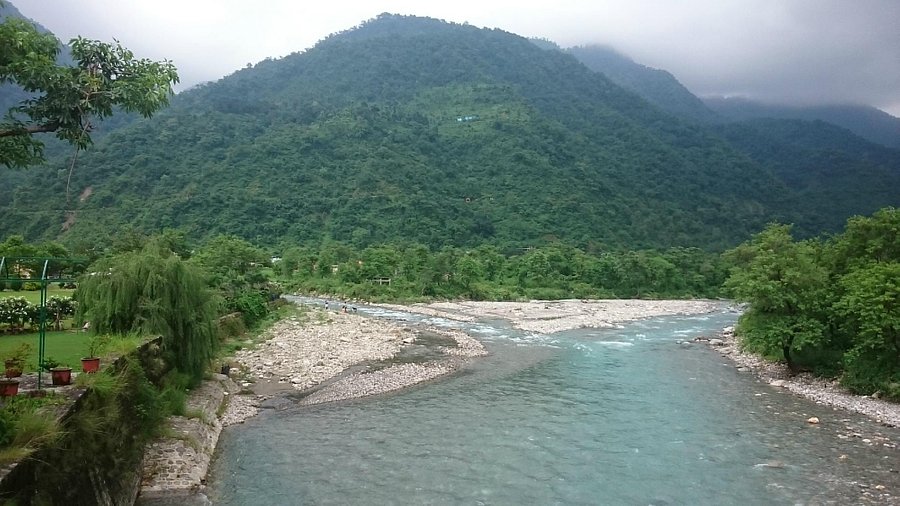 If you are looking for a place for a day tour from Dehradun, Maldevta is the right place for you. You can spend time near the river that is flowing by the verdant meadows. This is a great place for a day picnic in midst of the tranquil environment. There are small shops near the place where you can find tea and chips.
Timings: NA
8. Assan Barrage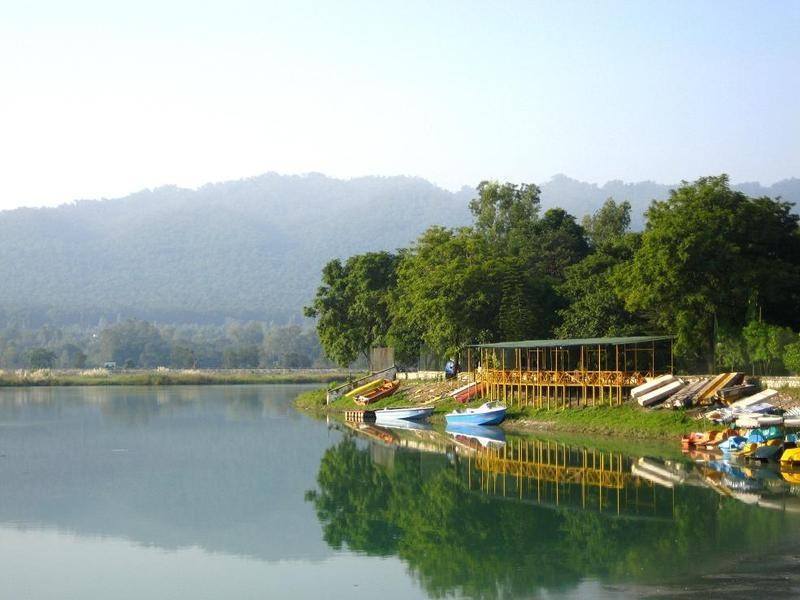 If you want to spend some time in a calm and peaceful environment, watching birds of various species, Assan Barrage is the place for you. You can spend time here, undisturbed, and away from the crowd. 
Timings: 8 am to 5 pm
9. Anandvan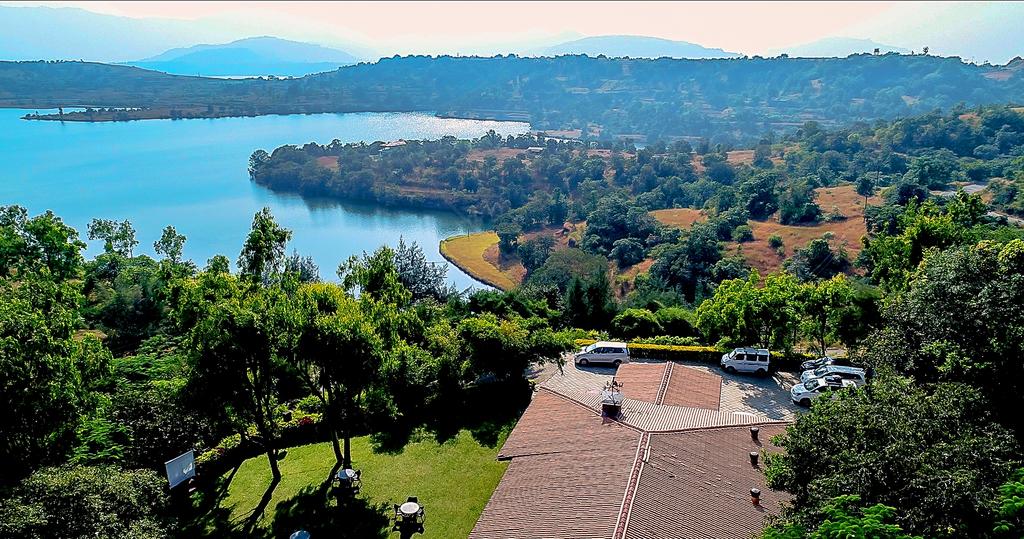 Anandvan is spread over 50 hectares of land and is an urban forest in the state of Uttarakhand. You can visit this place to soothe your eyes with the lush greenery that you will find here. This is a perfect place for nature enthusiasts.
Timings: 9.30 am to 4.30 pm
10. Zonal Anthropological Museum
Established in 1971, Zonal Anthropological Museum is the perfect place for all the history buffs. This is one of the best museums you will find in Dehradun where you will find artifacts that will give you an idea of the Himalayan region many years ago. You can get to know many things about the Garhwal people here.
Timings: 10 am to 5 pm; remains closed on second Saturday, Sundays, and all holidays.
11. Paltan Bazaar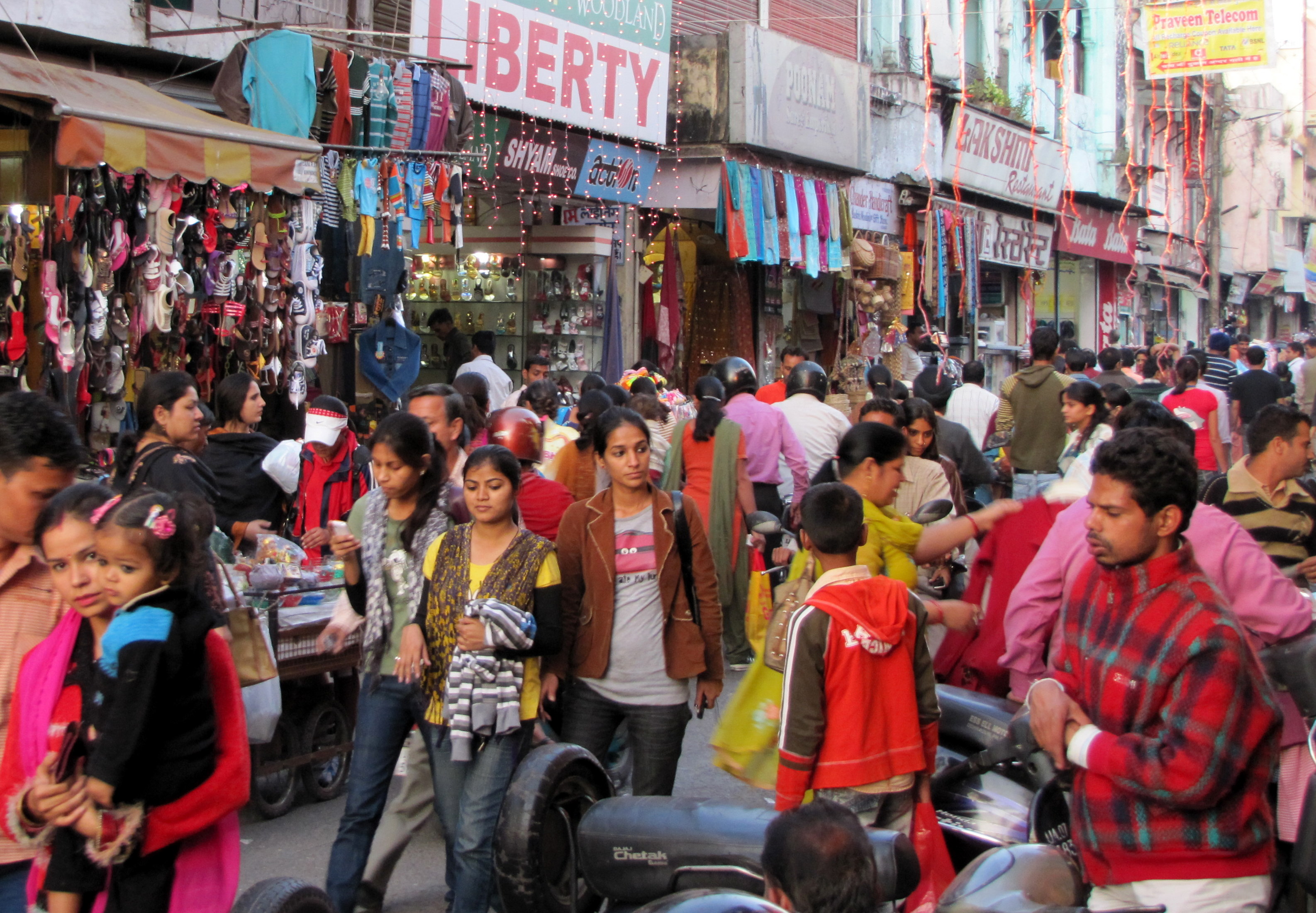 Whether you want to buy some fancy bags and shoes, or unique handicrafts or some stylish clothes, you will get everything at Paltan Bazaar. You will also come across some of the best food joints here that offer local cuisines and snacks. Do not forget to buy some souvenirs from here.
Timings: 10 am to 10 pm
12. Mussoorie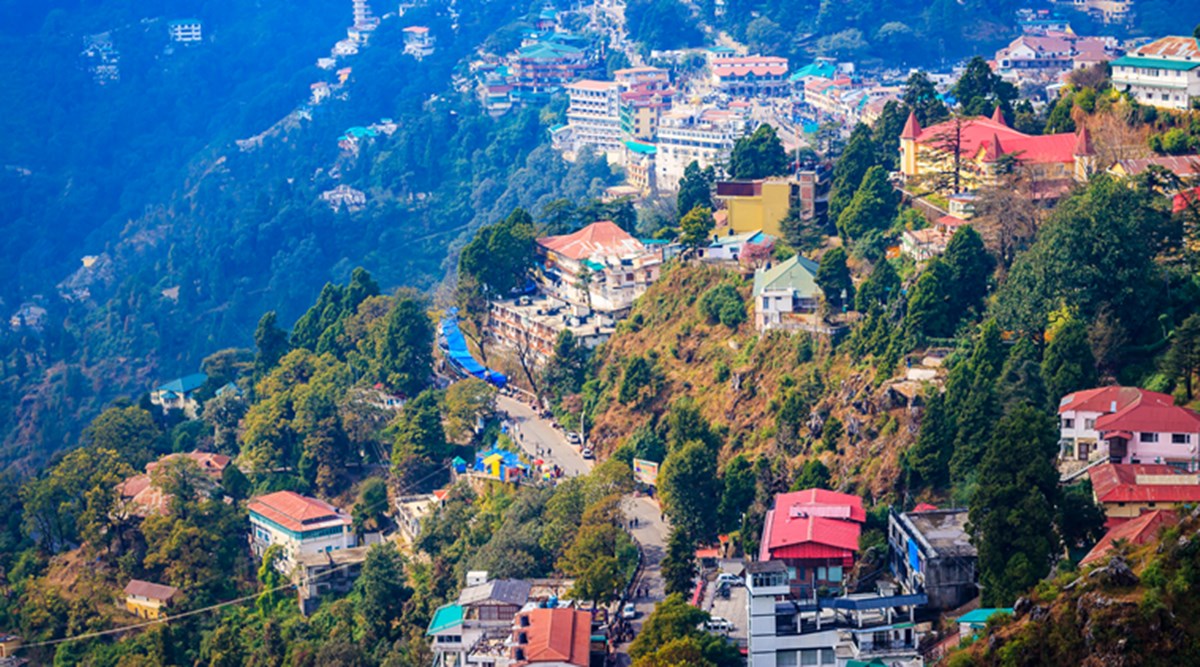 Mussoorie is one of the much sought after hill stations around Dehradun that is located at a distance of only 32 km from the city. Mussoorie has been a favorite hill station of many, since the British period. While you are here, you can enjoy ropeway to the Gun Hill. Besides this, you can also admire the beauty of this place.
Distance from Dehradun: 32 km
If several people are accompanying you on this trip, you can go for a car on rent from Revv. You can visit the website or browse through the Revv app and choose the car that will suit your need. The rates for a car on rent are pocket-friendly; however, vary from one model to the other. Visit the Revv website or app today to find the car of your preference and get ready for the trip.