Explore The Best Night-out Places in Chandigarh
Chandigarh is just the place for you to be if you are a party freak. One of the most happening places in the country, the life in this city starts after sunset. If you are looking for night out places in Chandigarh, you will be glad to find a plethora of options. Here are some of them, just for you.
Best Night-out Places in Chandigarh
1. Lava Bar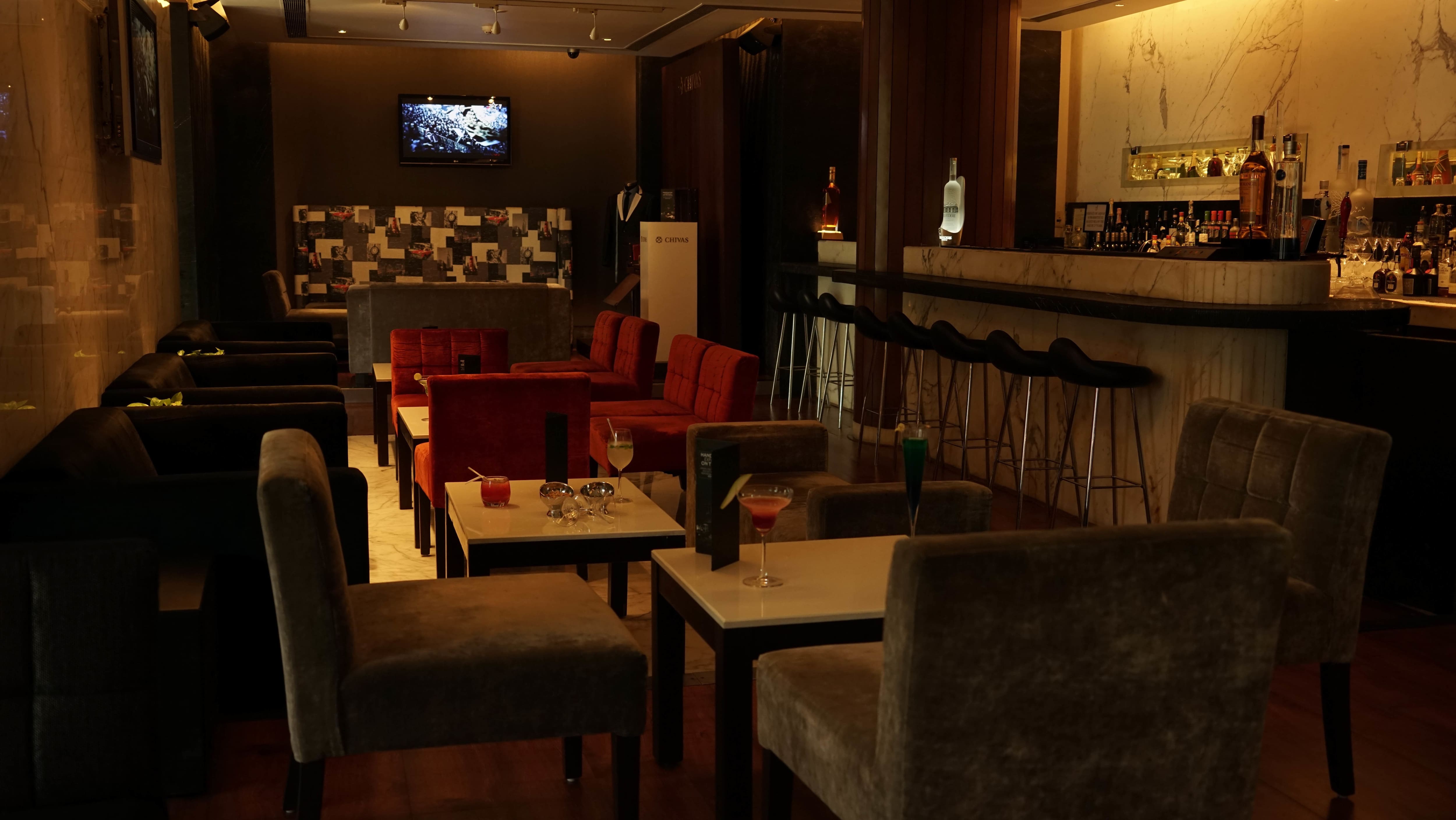 Lava Bar, located in the Taj, offers the finest wine and cocktails in the city. With an ambience that is super appealing, they are also known for serving some really mouthwatering continental and Indian snacks.
Location: Taj Chandigarh, Block 9, Sector 17-A, Sector 17, Chandigarh
Must Read: Weekend Getaways From Delhi-NCR- Best Choices For You
2. FLYP@MTV
FLYP@MTV has a name across the country. One of the best places for night hangout in Chandigarh, your experience at FLYP@MTV will surely be different. The funky ambience, the delectable food, the courteous staff, everything is just right at this place.
Location: SCO 47, Madhya Marg, Sector 26, Chandigarh
3. The Great Bear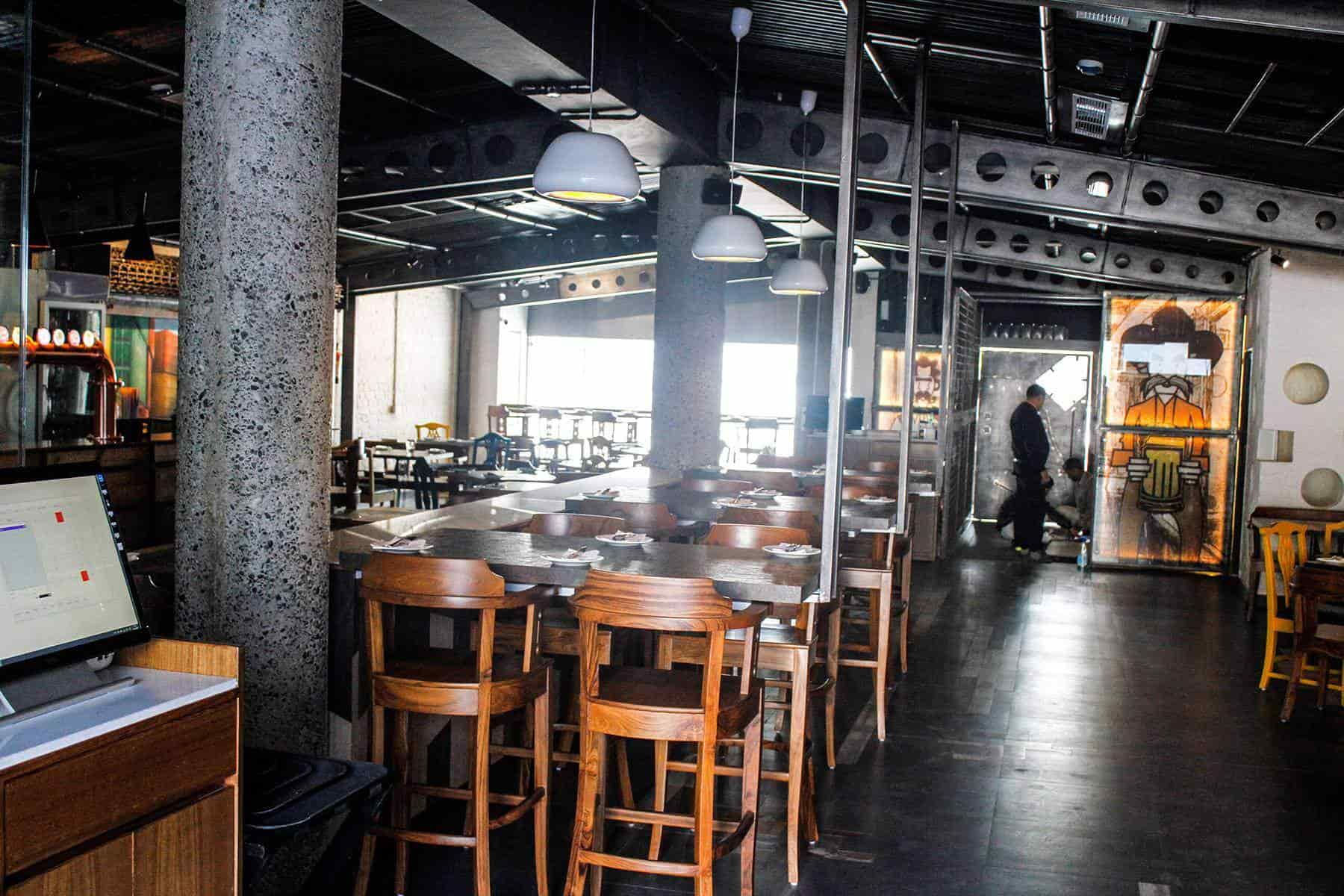 Anyone wants to have some good beer in Chandigarh should head to The Great Bear. Some of the preferred ones here are German beer like Golden Ale, Wheat Beer, German Bock, Brewers Special. You can also try the food they offer, like shawarma, murgh platter, falafel, Chicago pizza, etc.
Location: SCO 32, Madhya Marg, Sector 26, Chandigarh
Must Read: Places to Visit Near Delhi to Witness Snowfall in 2020
4. Hops N Grains
If you are in Chandigarh and looking for nightlife, you will certainly hear the name of Hops N Grains. Their microbrewery is unmatched, and was the first in the town. Even today it is one of the hip places to be.
Location: SCO 358, Sector 9, Panchkula
5. Kitty Su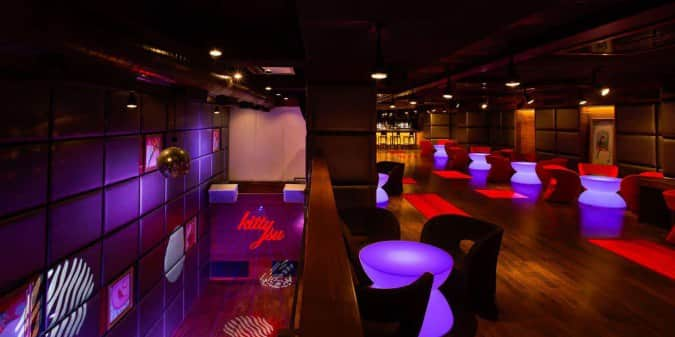 Kitty Su at the Lalit is an exceptional place for the youngsters. Even if you are not a youngster but just want to tap your feet after a few drinks, this place is for you. Along with a wide variety of top-notch quality liquor, you can also enjoy the lavish interiors, revolving neon lights, and the DJs playing the best of music.
Location: The Lalit, Chandigarh, Rajiv Gandhi, IT Park, Chandigarh
Must Read: Top luxury Resorts near Delhi for – A Perfect Weekend Break
6. Paara Club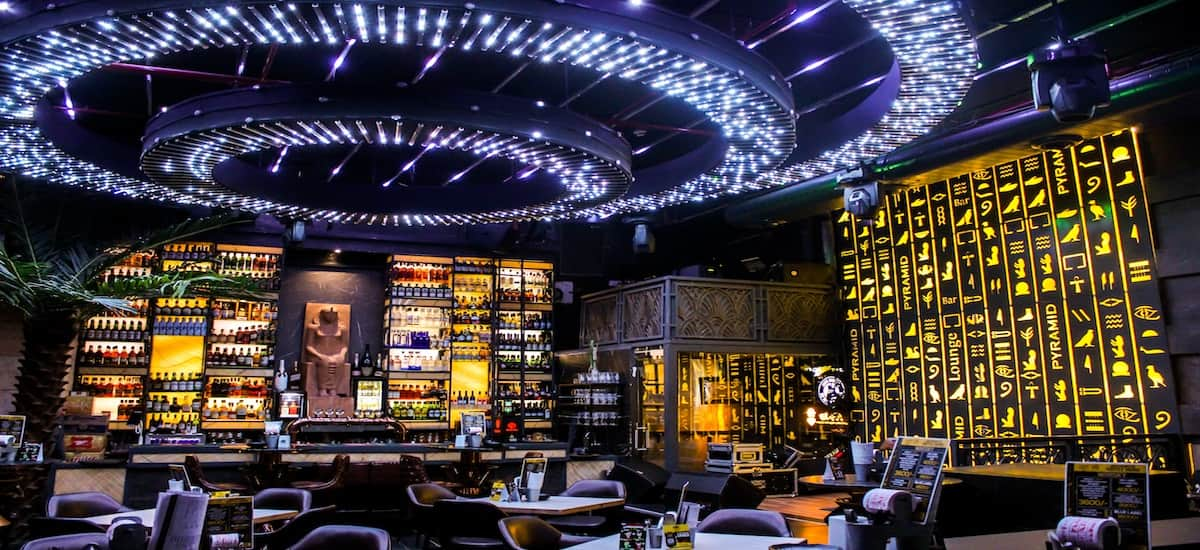 One of the oldest places in Chandigarh, Paara Club still maintains its charms with the younger crowd. The live music, DJ, huge dance floor, ritzy discotheque, delicious Continental and North Indian food, make it one of the most sought after clubs in the city.
Location: 3rd floor, Central Mall, Near Tribune Chowk, Chandigarh Industrial Area, Chandigarh
7. 10 Downing Street
Apart from good food, quality liquor, DJ, karaoke, games, and dance floor, what makes this club stand out is its ambience and location on the rooftop. So while enjoying the night, you can gaze the stars and admire the view of the city.
Location: The Alisha Boutique Hotel, 6th Floor, 25/9 Phase 2, Chandigarh Industrial Area, Chandigarh
Must Read: Picnic Spots Near Kolkata: Escape From The City Rush in 2020 For a Day's Retreat
8. The Back Room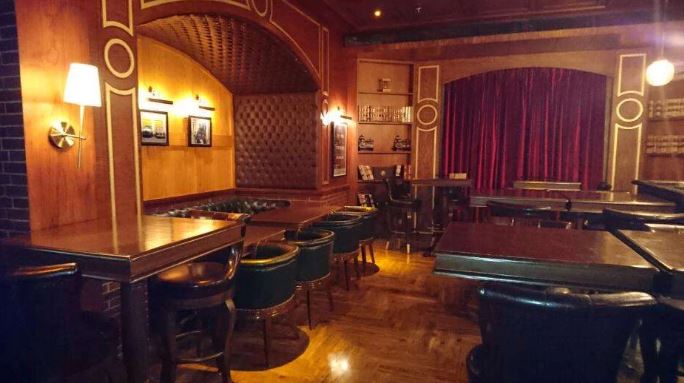 You can relax with your friends in this place with mouthwatering food and plenty of liquor options to choose from. While you can try their special Espresso Martini which combines coffee, vodka and chocolate, while you listen to the live music there performed by the bands.
Location: The Toy Hotel, SCO 165-167, Sector 34 A, Sector 34, Chandigarh
9. Grapewine
It is an excellent place to go with your family. Located conveniently in Hotel Aroma, this is one of the oldest restaurants in the city. They have been charming ever since their beginning years ago. The taste of the food they offer here is unmatched. Also, the bill will not burn a hole through your pocket.
Location: Hotel Aroma, Himalaya Marg, Sector 22 C, Sector 22, Chandigarh
Must Read: Summer Vacation Destination Around Delhi
10. Hoppin Resto Bar
Relax under the starry sky, with the choice of drink in your hand and soothing music playing in Hoppin Resto Bar. This is the place where you can forget all your qualms and have some great time to unwind.
Location: Elante Mall, Chandigarh
11. Swagath Restaurant and Bar
Whether you want to have the truly delectable food at their restaurant or you want to get them delivered to your home, the choice is yours. They have a long list of food, and it is really hard to say which one is better than the others. Each of the dishes they offer is scrumptious.
Location: Multiple Outlets
Must Read: Best Holi Party Venues in Bangalore
12. Food@U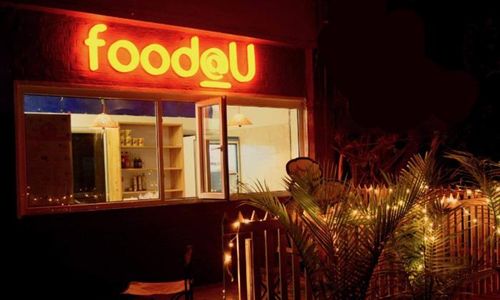 The outlet is cozy and you might consider tagging a lot of friends or even a big fat family there. You cannot ignore their food items and they will test your commitment to your diet. Whether Continental, Chinese, North Indian or South Indian cuisines, they are masters in everything. They remain open till 4 am.
Location: Multiple outlets
Nightlife in Chandigarh has always been vibrant. There is an endless choice that may even leave you confused. But if you are the kind of a person who will choose a night time picnic over a night club, then here are some options for you.
13. Leisure Valley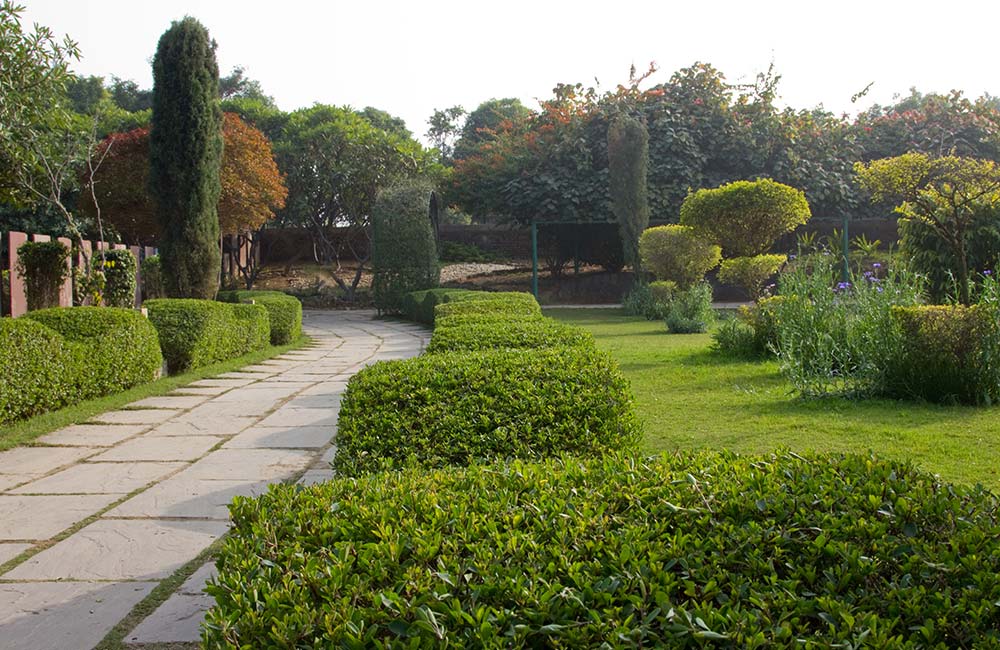 One of the best places for a picnic in Chandigarh at night, Leisure Valley will give you enough space to laze around. The park is filled with greenery, so you can either go in the morning or at night to spend quality time with your dear ones.
Location: 10B, Sector 10B, Chandigarh, 160011, India
Must Read: Places To Visit In Bangalore- Top Destinations That Will Delight You Immensely
14. Shivalik Foothills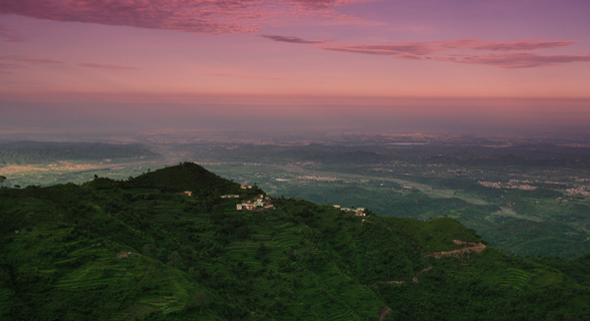 If you have some time, you may even go for night camping near the city. Located 14 km away from Chandigarh, Shivalik Foothills is one of the best places for night camping or night time picnic.
Distance from Chandigarh: 14 km
15. Kalka
Kalka is one of the most magical places to go for a night picnic near Chandigarh. You can also drive to Shimla, which is just a few kilometers from this place, provided you have time.
Distance from Chandigarh: 28 km
Must Read: A perfect Escape in Gurgaon with Revv
Chandigarh is a wonderful place to live and a great place to visit but the nightlife of Chandigarh will make you fall in love with the city. Practice your dancing moves and head out into the night.