13 Top Offbeat Things To Do in Mcleodganj
Whether you are seeking peace or are in adventure mode, Mcleodganj is one of the places that you must add to your bucket list. From the gorgeous backdrop to the vibrant monasteries, the fancy cafes, and the spine-chilling adventure activities, Mcleodganj will give you everything. And once you are done with visiting all the attractions and indulging in various activities, you must try some of the sumptuous cuisines here.
The best time to travel to Mcleodganj is between March and June, and September and November. These are the months when you will have several things to do in Mcleodganj. So, let us check out the various activities in Mcleodganj that you can give a try to.
Things to do in Mcleodganj
The best thing about these activities is that they are off-beat and you cannot find them everywhere you go.
1. Boat ride in Dal Lake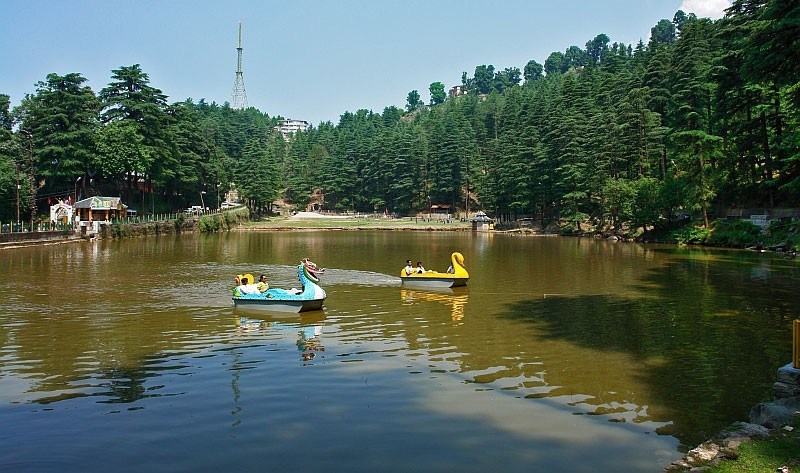 No, we are not talking about Dal Lake of Srinagar. Do not get confused because Mcleodganj too has a Dal Lake. Surrounded by Deodar forests, the view from this lake is breathtaking. Get a boat ride here and experience serenity at its best.
2. Sightseeing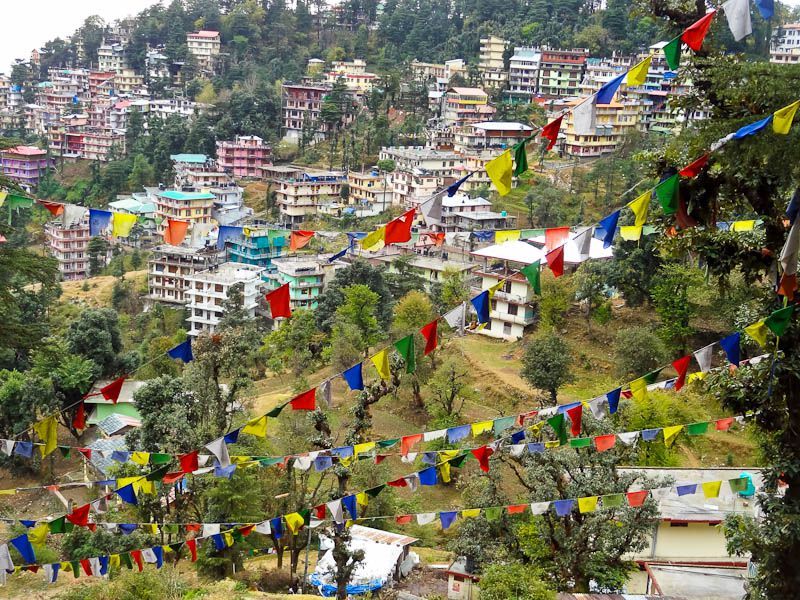 Mcleodganj sightseeing is obvious when you are in this hill station. You can start with some of the most amazing monasteries and then go ahead with covering temples, waterfalls, lakes, and museums here. These all can be covered in a half-day. The most popular monastery here is the Namgyal Monastery. Visiting the museum, you will get to know a lot about Tibetan culture.
3. Visiting local markets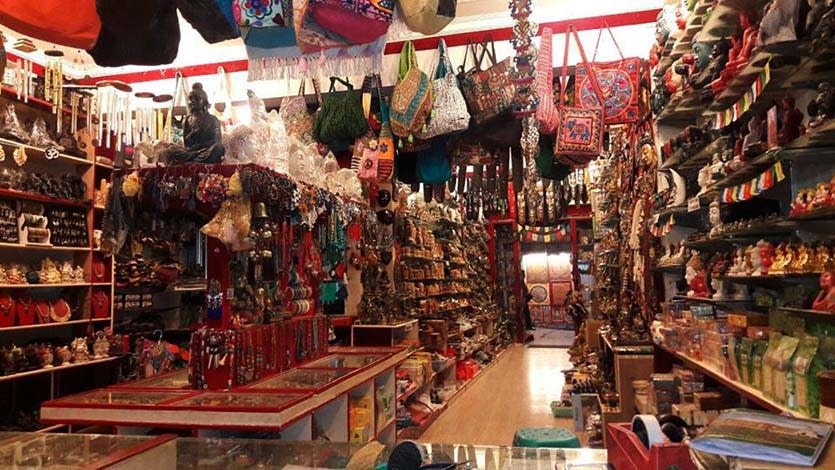 One of the top places to visit in Mcleodganj is the local market. The markets are colorful and you are totally going to love them. Some of the popular markets in this hill station are Jogiwara Road, Kotwali Bazaar, and Mcleodganj Central Square. You can find Tibetan rugs and exotic sculptures in the Kotwali Bazaar, while for souvenir shopping you must visit Jogiwara Road. Some of the things that you will very easily get in these markets are Thangka tapestry paintings, wooden carvings, and handicrafts.
4. Camping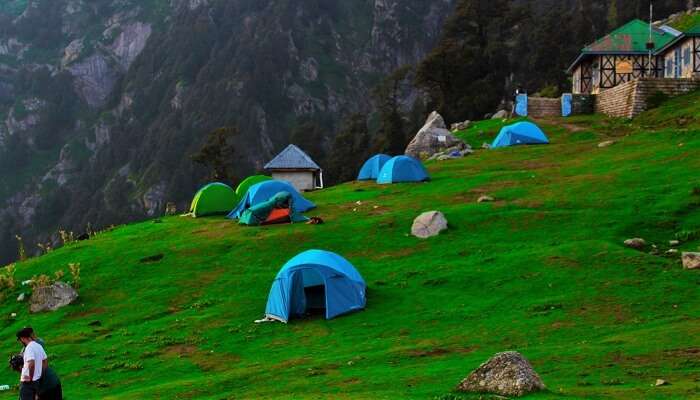 One of the offbeat things in Mcleodganj that you must try is camping. The camping experience here is not like just any camping experience. You will be right amidst the natural beauty and can admire the view of mountains. Along with a  bit of adventure, you can enjoy a super peaceful time camping in Mcleodganj. The bonfire at night will add more fun to the activity.
5. Stargazing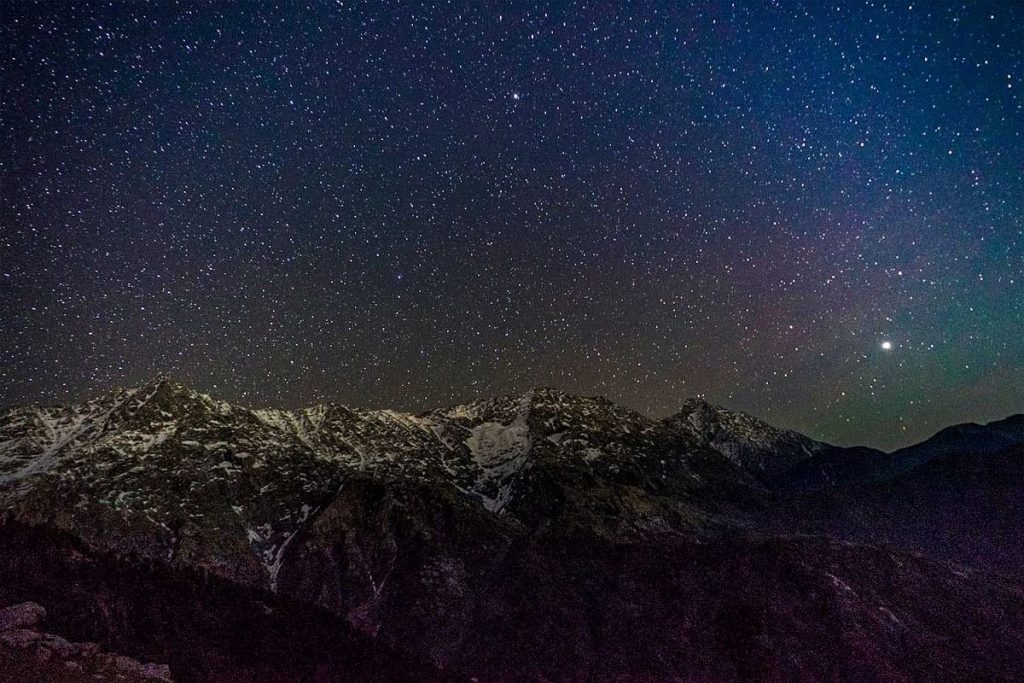 If you live in cities, there is hardly any chance of gazing at the stars, right? When you are in Mcleodganj, you will get ample chances to gaze at the twinkling stars. whether you are a solo traveler or visiting the place with your family, this is something you must try.
6. Tibetan Institute Of Performing Arts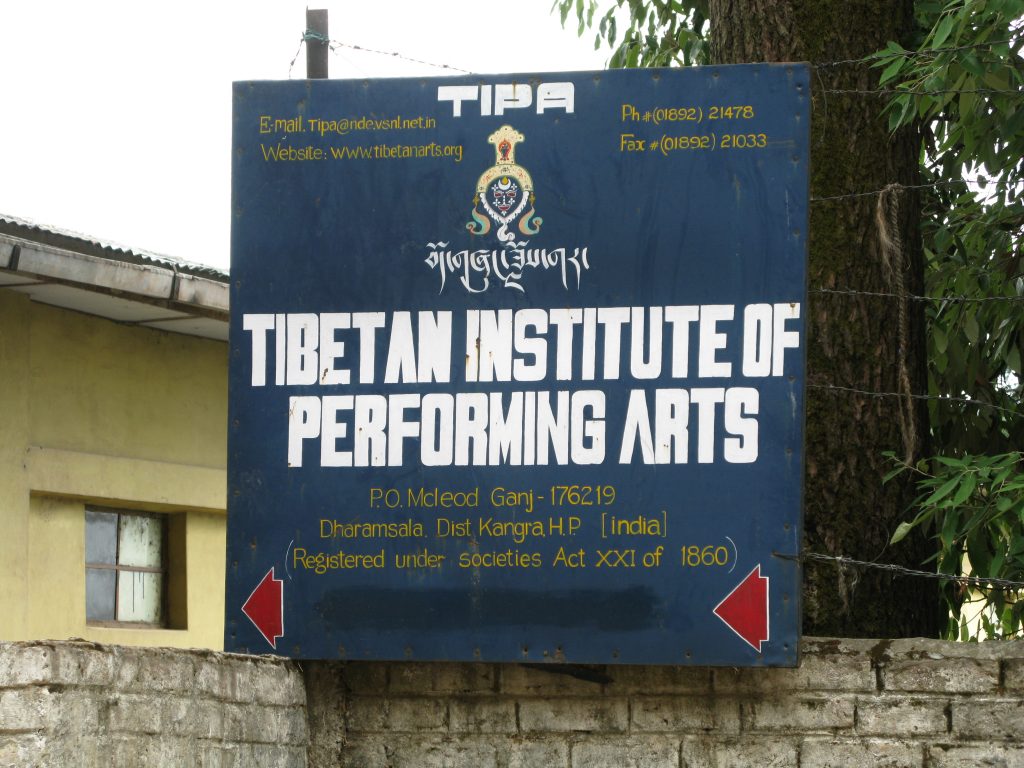 Tibetan Institute Of Performing Arts is an attraction in Mcleodganj where you can witness Tibetan culture. You can see the Tibetan folk dance here. The performance is for 6 hours. This is one of a kind experience that you must have when you are here.
7. Mcleodganj places to visit
Mcleodganj is one of the hill stations in north India that you must explore thoroughly. Here are some of the places in this hill town that you can visit:
8. St. John's Church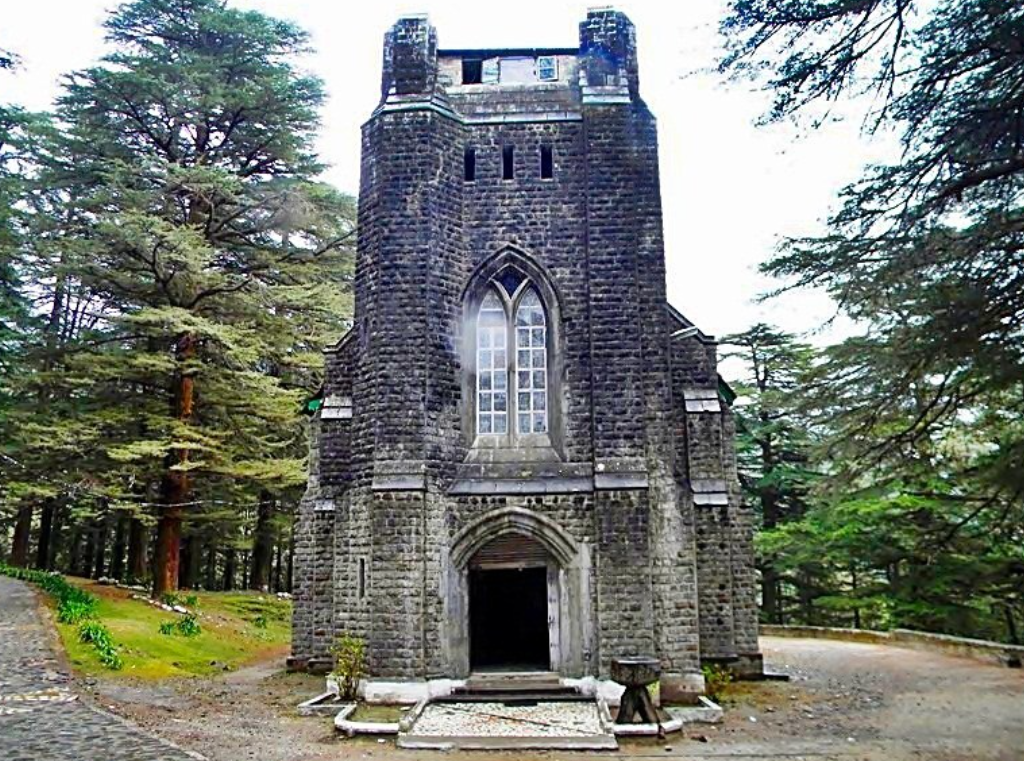 You can see the Neo-Gothic architecture here. It is one of the top attractions in Mcleodganj that you must visit once you are here. The church is located in Forsyth Ganj and is dedicated to John, the Baptist.
Timings: 7 am – 7 pm
9. Indrahar Pass
If you go trekking often, you must have heard the name Indrahar Pass. This is one of the places in Mcleodganj for tourists who wish to cover the offbeat options. It is located at an altitude of 4,342 m and you can enjoy a mesmerizing view of the majestic Himalayan ranges from here. 
Timings: NA
10. Vipassana Meditation Centre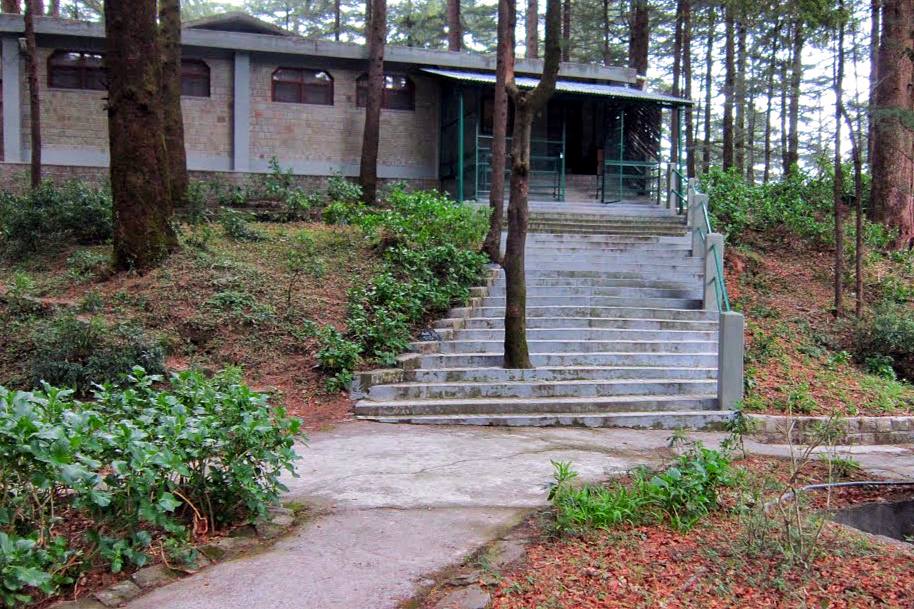 Situated in the Dhauladgar ranges, you should visit Vipassana Meditation Centre if you want to experience peace. Many tourists visit this attraction and meditate for long hours.
Timings: 9:30 – 11:30am, 12:30 – 4pm (Closed on Sunday) 
11. Maharana Pratap Sagar Lake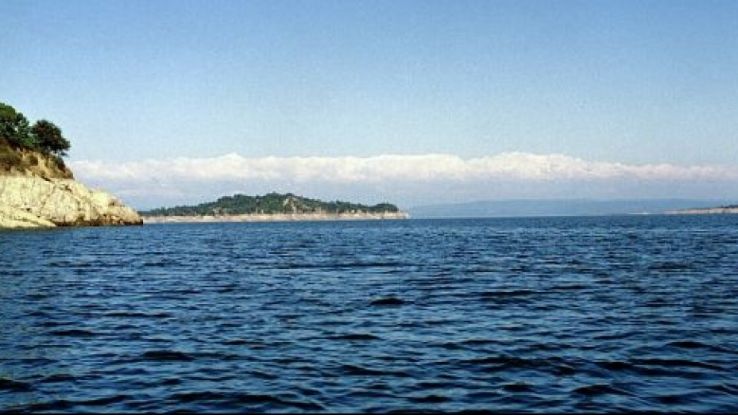 This attraction is also known by its other name, Pong Dam Lake. It is a man-made lake which was built from the reservoir across the River Beas. From fishing to boating, and even bird watching, you can indulge in several activities here.
Timings: NA
12. Minkiani Pass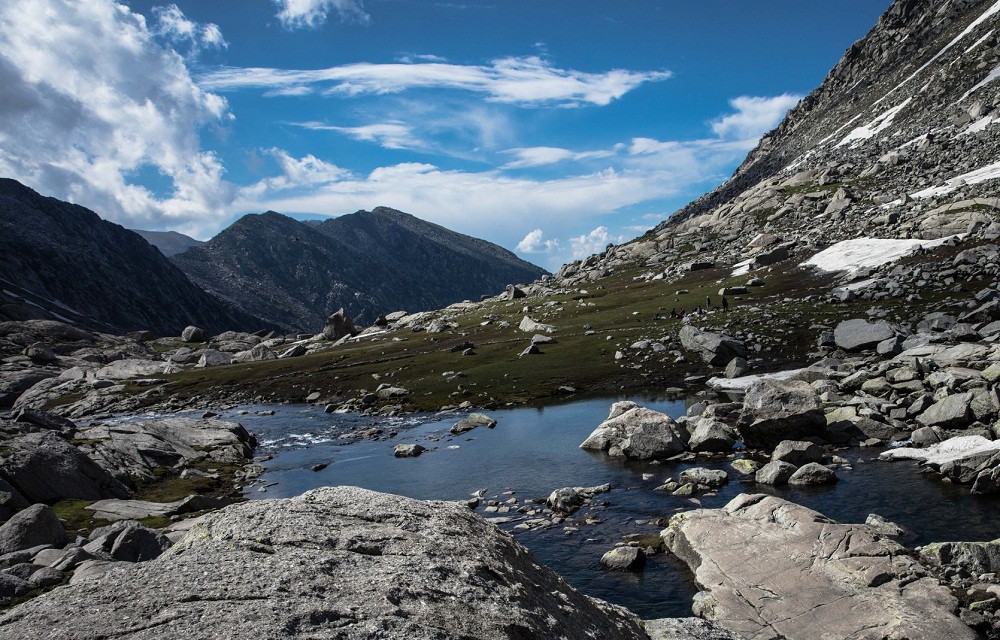 Minkiani Pass is one of the places to visit near Mcleodganj which is again known for its beauty. The place is known for trekking and hiking. While trekking, you will be able to cross some of the most beautiful hamlets. You can also enjoy an awesome camping experience here.
13. Baglamukhi Temple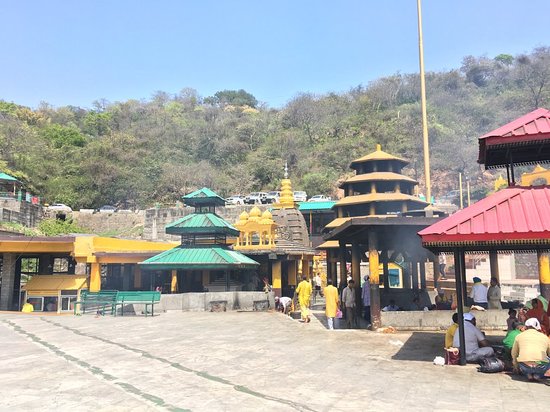 This temple is dedicated to one of the Mahavidyas of the Supreme Goddesses. This temple is frequented by tourists as well as devotees. This is more of a pilgrim than an attraction. It is believed that worshipping the deity here fulfills the wishes of the devotees.
Timings: 24X7
To make your road trip to Mcleodganj fun, you can get a car rental service. You can get the self-drive car rental service from Revv so that you can plan the trip at your convenience. Just download the Revv app on your smartphone and check out the cars available in the app. You can choose the dates as per your choice and in case you need to extend the period, you can do that too by informing the company about it.