Adventurous Rajasthan Road Trips for Unique Experiences to have
For most of us, when we think about Rajasthan, we start imagining the golden desert, ethnic and colorful dresses, the rich culture, palaces, forts, etc. However, Rajasthan is beyond all of these. And if you still do not believe, you should take a road trip to Rajasthan. You can enjoy some of the best road trips in this state and take a tour of the unexplored places in Rajasthan that can only be accessed through cars. After an amazing road trip, once you reach the state, you can indulge in various adventurous and exciting activities. In certain months, you can even attend the different festivals and fairs. Let us check out some of the most amazing things to do in Rajasthan.
11 Unique Things to Do in Rajasthan
1. Hot Air Balloon Ride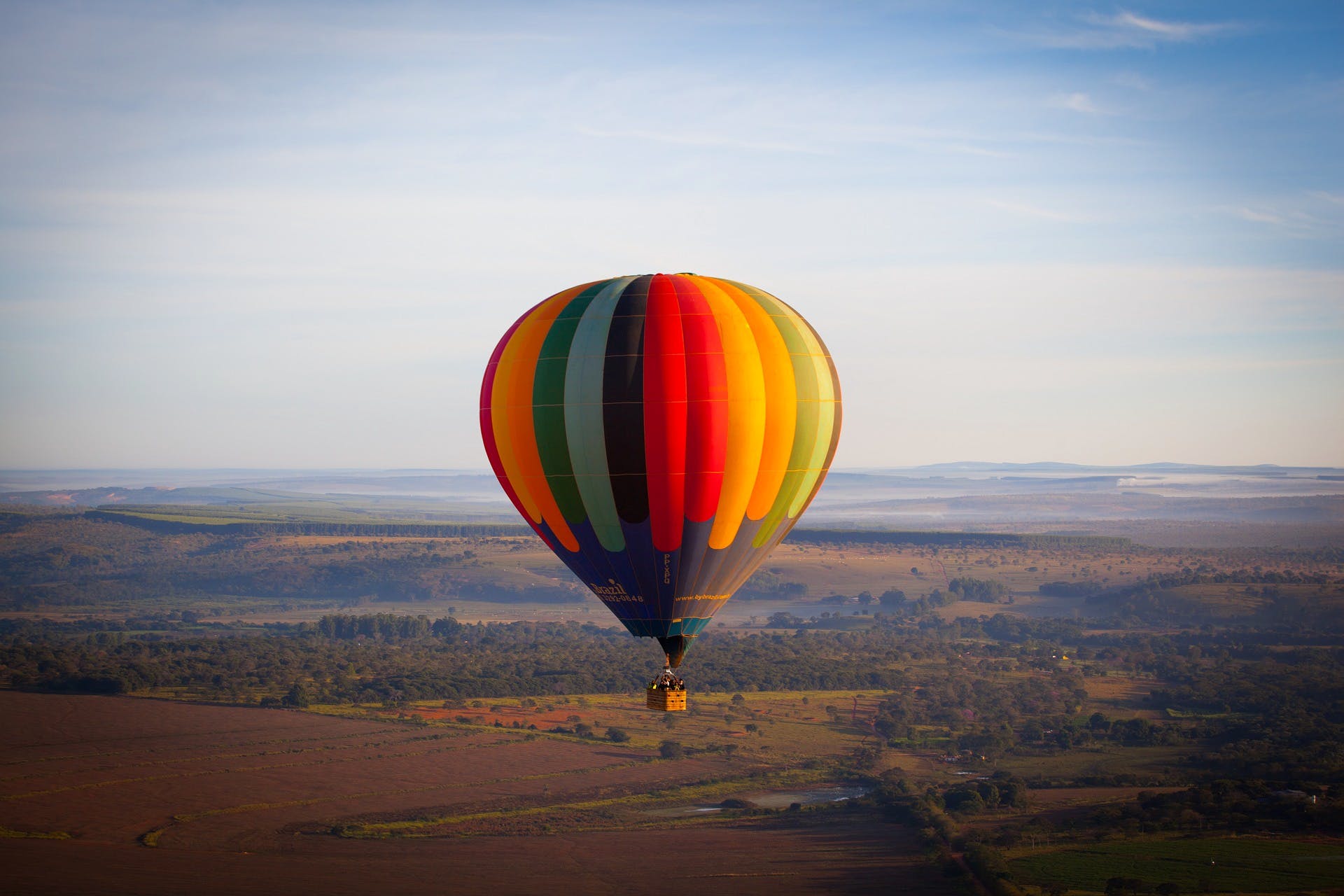 Hot air balloon ride in Rajasthan is one of the most thrilling activities that you can try getting indulged in. You can see the palaces and greenery of the city from such a height. Hot air ballooning is offered in three cities in the state, which include Jaipur, Ranthambore, and Pushkar. If you ever get to visit any of these three places, make sure you try this activity which will surely give you a super adrenaline rush. 
Timing: 10 am to 6.30 pm
2. Camel Riding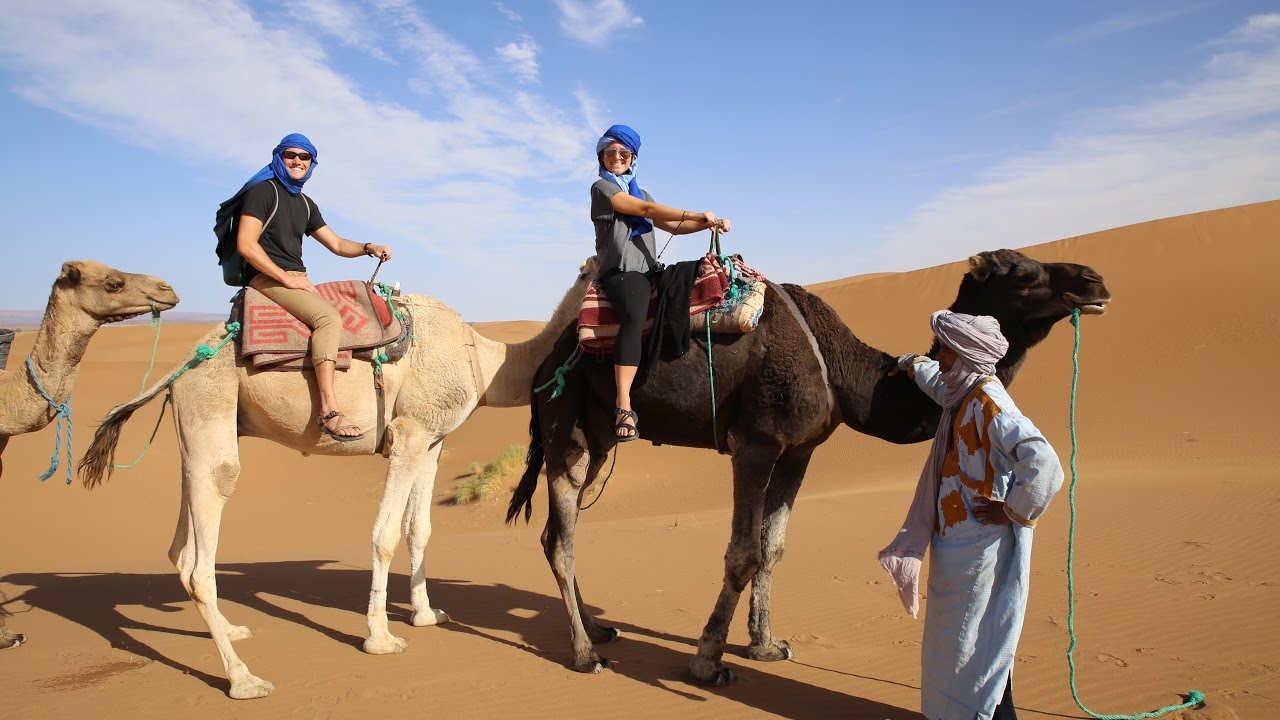 Whether you are in Pushkar or Jaisalmer, you can try camel riding or safari. This is again one of the most exciting activities to try. The camels will not only take you to the ruins of the places but you can also experience the age-old culture of the land. You can have an idea of how natives of this land rode camels to go from one place to another.
Timing: 8 am to 8 pm
3. Elephant Ride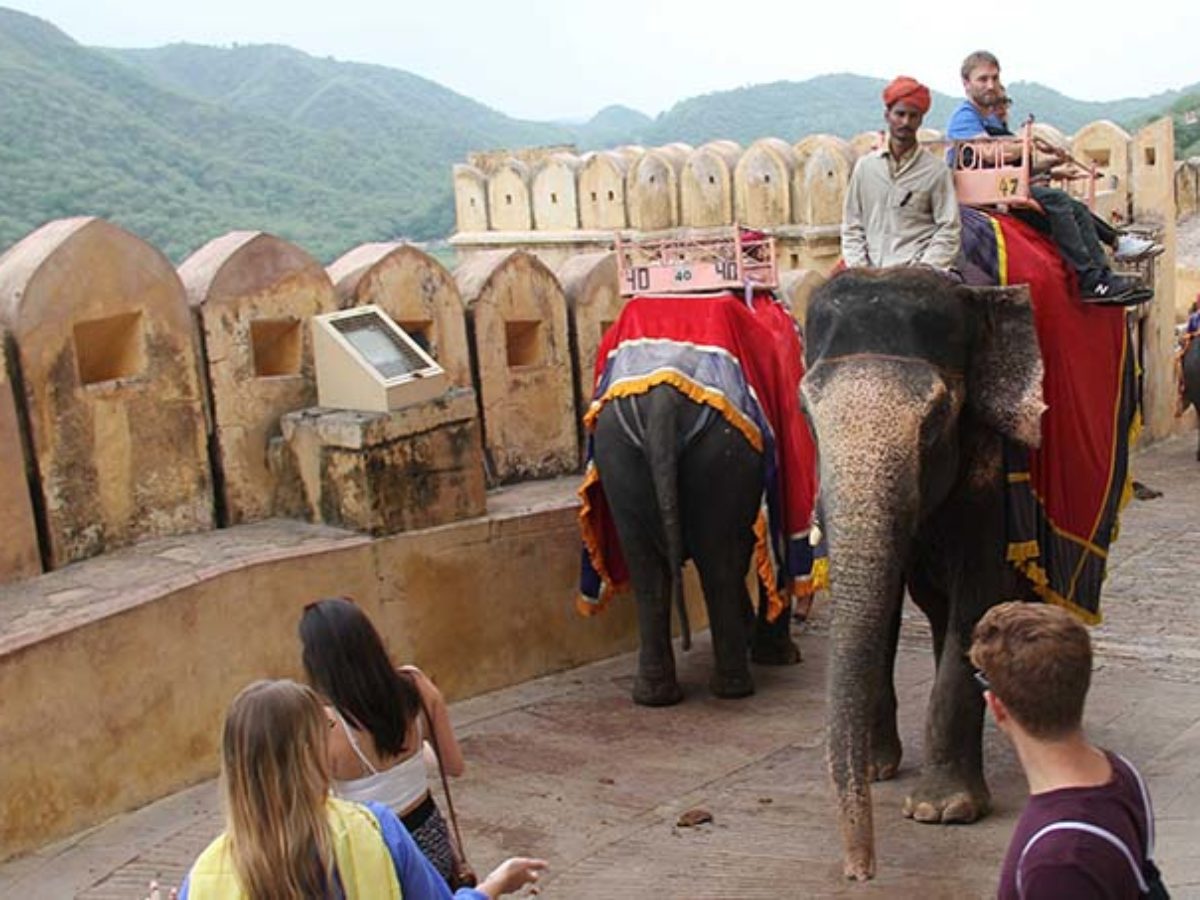 Visit Dera Amer near Jaipur to enjoy a royal elephant ride. Apart from the ride on this huge animal, you can also feed them sugarcane, and even paint their trunk with colors. You can spend long hours with these mighty animals. You can ride the elephant to the Amer fort.
Timing: 8 am to 4.30 pm
4. Wildlife Safari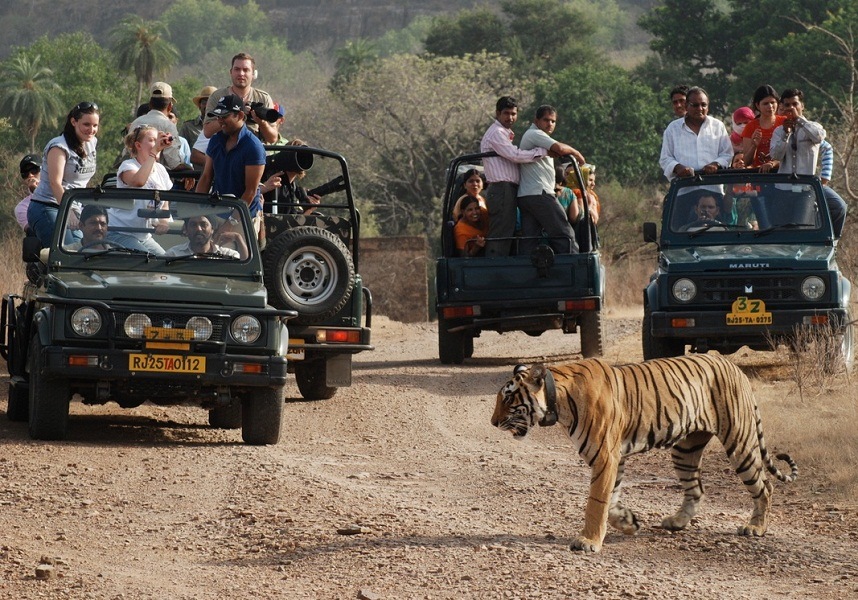 Ranthambore National Park, Keoladeo National Park, Sariska Tiger Reserve, and Bharatpur Bird Sanctuary; there is quite a lot of opportunities to go on a wildlife safari in Rajasthan. You can spot some of the endangered species of animals as well as birds in their natural habitat. This is actually an enthralling experience as you can see the wild animals from a very close distance.
Timing: 7 am to 3 pm
5. Visit the Temples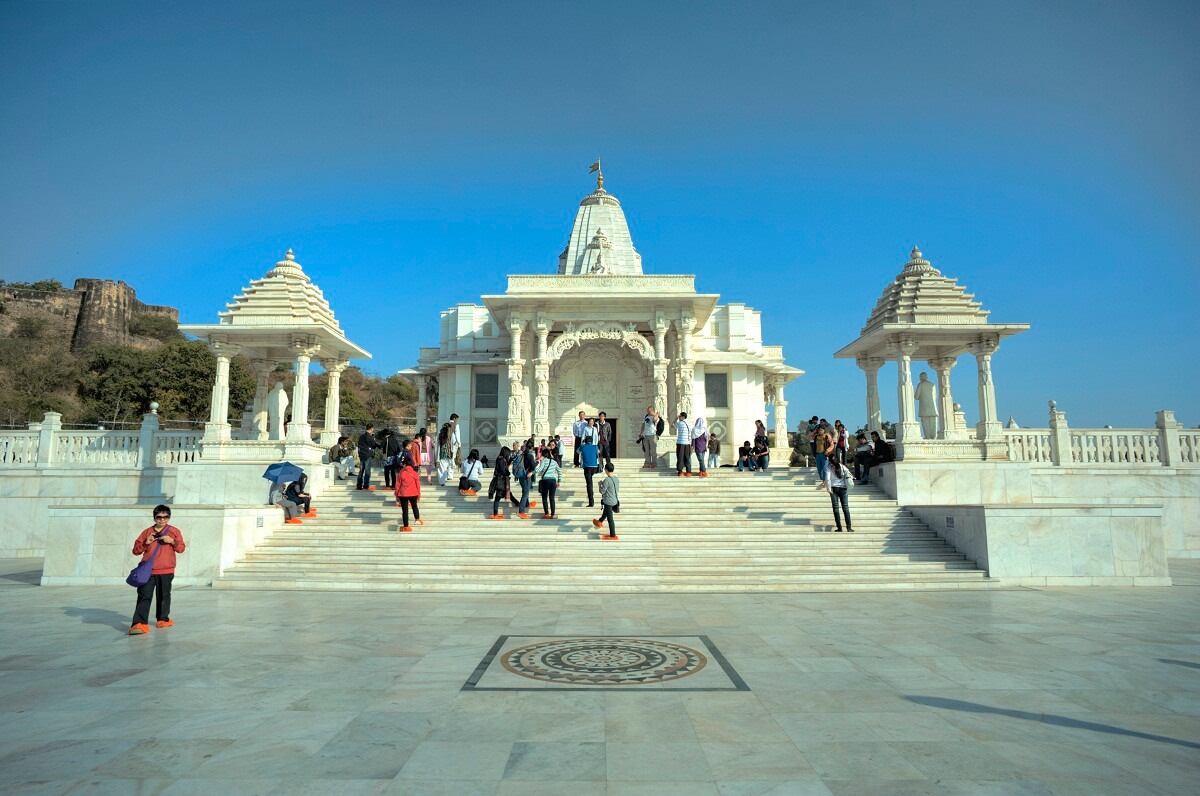 Whether you want to visit the only Brahma temple in the country in Pushkar or admire the architecture of Eklingji temple in Udaipur, whether you want to witnesses the interesting mice in Karni Mata mandir in Deshnoke or see the beautiful Birla Mandir in Jaipur, you have several options for temples in Rajasthan. No matter which city you are visiting, you will be able to find one famous temple in this state.
Timing: Varies 
6. Zip Lining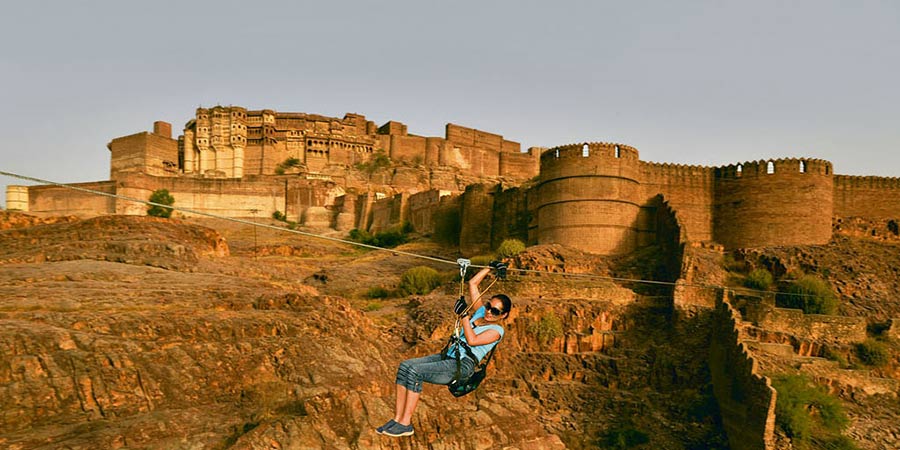 Zip Lining or Flying Fox is another adventure activity that you can take part in when you are in the royal state of Rajasthan. Zipping from one cliff to another can be enjoyed at Neemrana Fort and Mehrangarh Fort. From Delhi, you can easily avail the car rental from Revv and reach Neemrana in just a few hours.
Timing: 9 am to 5 pm
7. Desert Camping
You are visiting Rajasthan and not camping in the desert; well can that happen? It is a unique experience that will remain memorable all through your life. While you are camping in the desert, you can also enjoy puppet shows and folk dances and dig into the authentic delicious Rajasthan cuisines served. You can also go on riding vehicles on the sand dunes near Jaisalmer.
Timing: 24 hours
8. Chokhi Dhani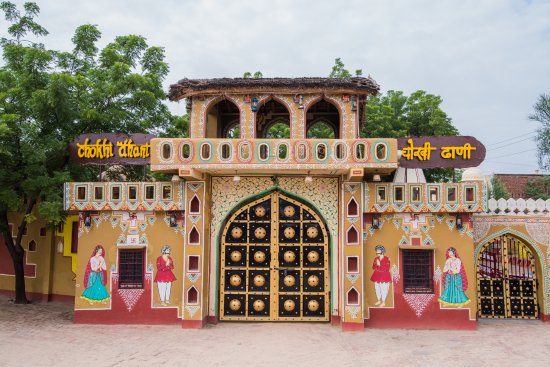 Whether you are a foodie or not, a tour to Chokhi Dhani is a must in this state. You will be served the most delicious food in Rajasthan. At the same time, you can even enjoy the warm hospitality of the staff at this place. Located very near to Jaipur, you can also enjoy folk dances and cultural performances here.
Timing: 5.30 pm to 11 pm
9. Vintage Car Rally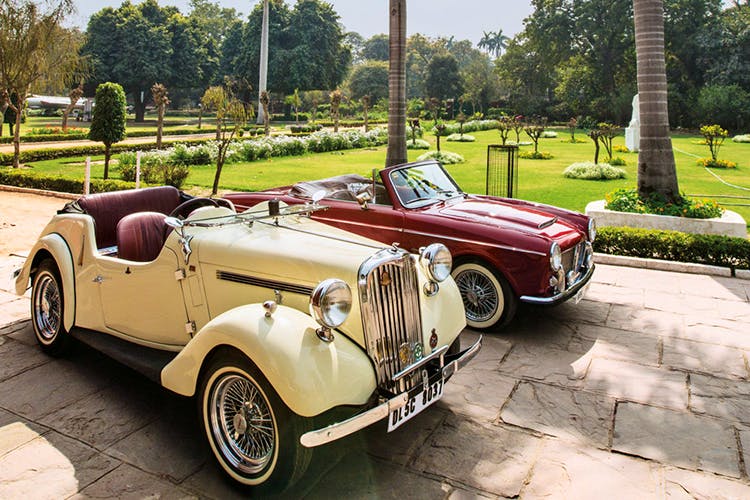 Car lovers are going to love every bit of this rally. You can actually witness some of the vintage cars that show the glorious luxury of this state. Held in January, you can find several vintage cars taking over the streets. It is a lifetime experience even to see these cars.
Timing: NA
10. Dune Bashing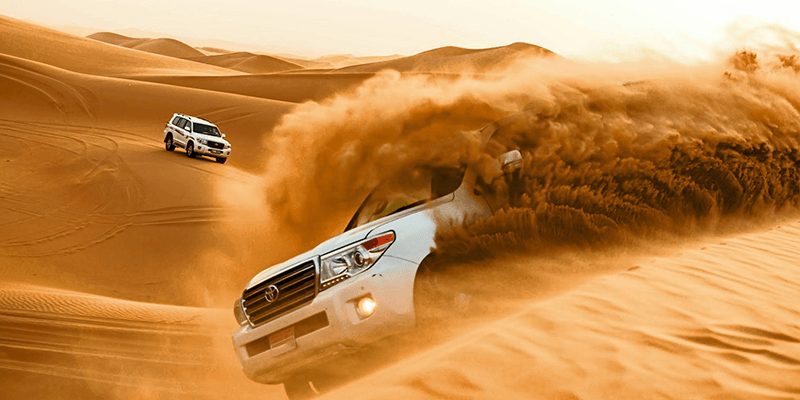 Driving an SUV in the Thar Desert is something you must experience at least once in your life. If you do not have an SUV, you can take a car on rent here and start the totally exciting dune bashing in the desert. To enjoy to the fullest, you can plan the trip during the winter season. 
Timing: NA
11. Shopping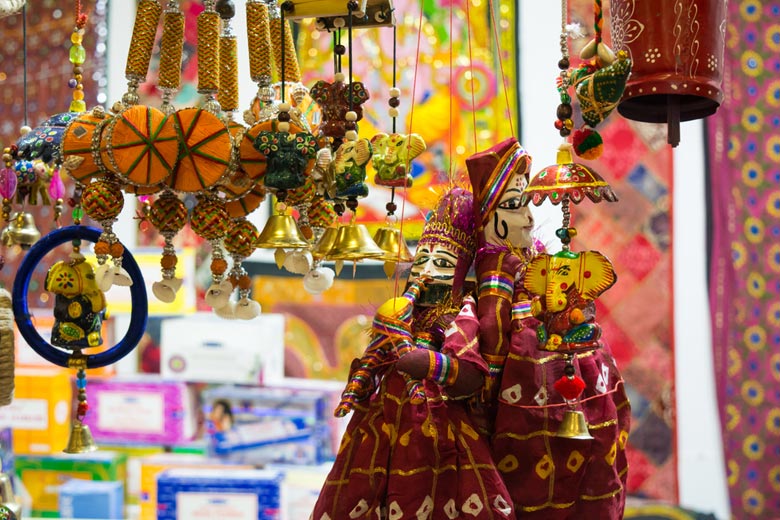 There are many shopping places in Rajasthan and no matter which city you are going to, you can get into a shopping spree without a doubt. You can buy some of the most beautiful and colorful Rajasthani clothes and even go for high-quality camel leather shoes. You can also take a look at the Rajasthani jewelry.
Timing: NA
There are so many things to do in Rajasthan during road trips and you will enjoy every bit of everything, whatever you indulge in. All you need is a car that can take you to several places and experience different activities. For that, you can easily opt for a self-drive car rental service from a dependable provider such as Revv. You can download the Revv App or visit the website of Revv to fill in details of your trip and book out safe and fully sanitized cars.