One Day Road Trips from Mumbai
When we say, Mumbai, an image of a fast and rapid lifestyle conjures up in your thoughts instantly. That's why you'll find lots of people craving for holidays in this city. Being the financial capital of India, this city keeps everyone busy and stressed —the collaterals of a fast-paced life. And when a Mumbaikar gets a day off or two, they just love to explore the interesting areas around the city. So, if you are that desperate Mumbaikar, tired of the mundane, and want to enjoy your holiday or weekend gateway to the fullest, then there are dozens of fabulous fun places from Mumbai within 100 km which are worth your time and money.
Quick Tips to Keep in Mind:
Best time to go for a road trip around Mumbai — There can be a lot of cases of landslides around Mumbai during monsoons, but the weather at some places can be fantastic during this season. Even the winters and summers aren't that extreme — so if you decide to take a tour to nearby places around Mumbai, any day or season or weather is great.
Types of visits expected— Adventure, sightseeing, historical, beach holiday. 
Best Places to Visit from Mumbai 
You couldn't get short of ideas when you plan to travel to places which are at a comparatively closer distance from Mumbai. There are some really alluring and exciting locations waiting to welcome you for a short trip. Read below about such wonderful locations around Mumbai for you to explore.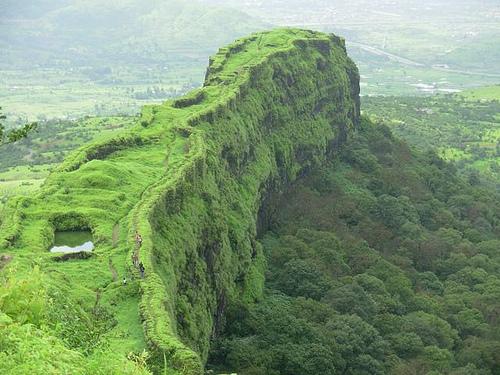 You couldn't be serious about exploring Tourist Places Within 100 kms from Mumbai If you haven't heard about these twin destinations around the city. Leading from the perfect Mumbai-Pune Expressway, it's a small place offering lots of greenery, waterfalls and resorts. You can even go trekking at Khandala if you love to climb mountains. Once you are up, you'll get to see some rare and hidden temples above the hills. 
Keep in mind:
Time needed to reach from Mumbai – 2 hours
Distance from Mumbai to Lonavla and Khandala — 85 Km
Famous for — Bushi Dam, Tiger point, Korigad Fort, Lonavla's Wax Museum and Karla and Bhaja Caves.
2. Alibaugh
Another famous location amongst the best Road Trips from Mumbai within 100 km, Alibaugh is famous for its exotic beaches. Coming in the way of the Mumbai – Goa Highway, you'll get enchanted with the lush greenery and captivating beaches in Alibaugh. No wonder there's always this huge rush of tourists seen on the island.
Keep in mind:
Time required to reach Alibaugh from Mumbai – 2 and a half hours
Distance from Mumbai to Alibaugh via road — 92 Km
Famous for — Alibaugh Fort, Siddheshwar Temple and Kulaba Fort.
3. Manori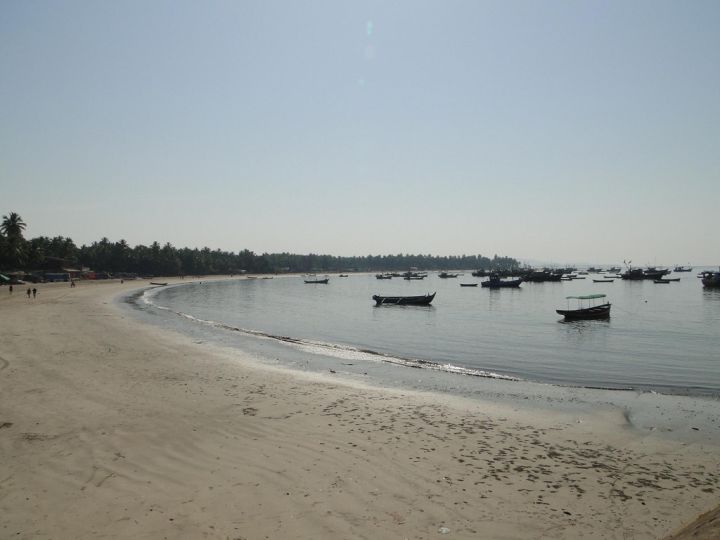 A small but pretty village town near Mumbai, Manori is famous for its simple vibes and some peaceful beaches. You'll never miss a holiday in Goa if you are visiting Manori from Mumbai for a day's trip.
Keep in mind: 
Time required to reach Manori from Mumbai — 1 and half hours approximately
Distance from Mumbai to Manori — 7 km
Famous for — Manori beach, Ferry rides, local (culture, vibes and cuisine) experience.
4. Kanheri Caves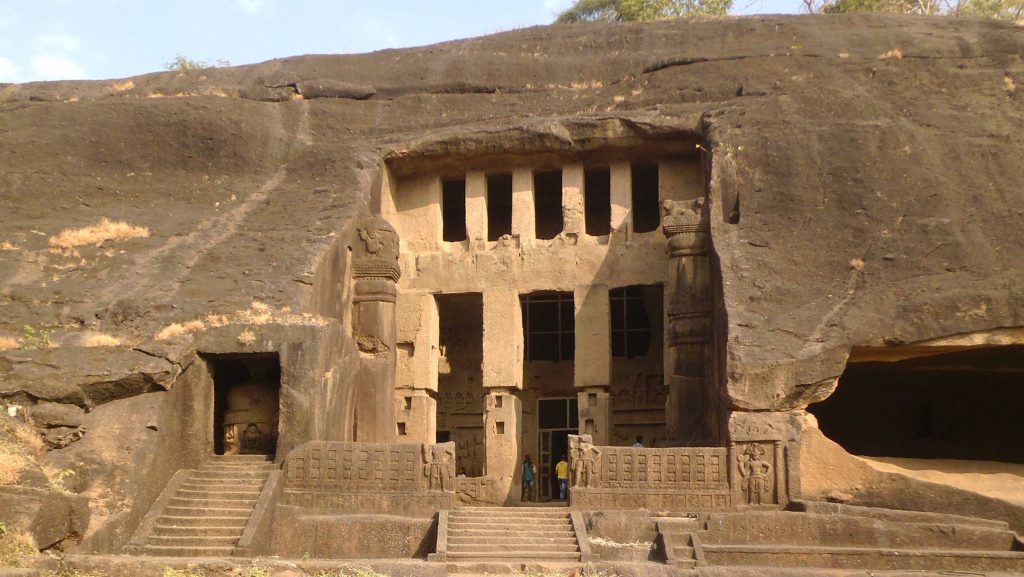 If you love history and are curious about ancient architecture, you shouldn't miss visiting the Kanheri Caves located at the Sanjay Gandhi National Park near Mumbai. Dating back to 1st century BC – 10th century AD, these have numerous spectacular carvings of Buddha at every corner of the cave.
Keep in mind:
Time required to reach Kanheri Caves from Mumbai — 1 hour
Distance from Mumbai to Kanheri Caves — 3 Km
Famous for — Basalt formation of the ancient styled architecture, unique caves with over hundred entrances.
5. Uttan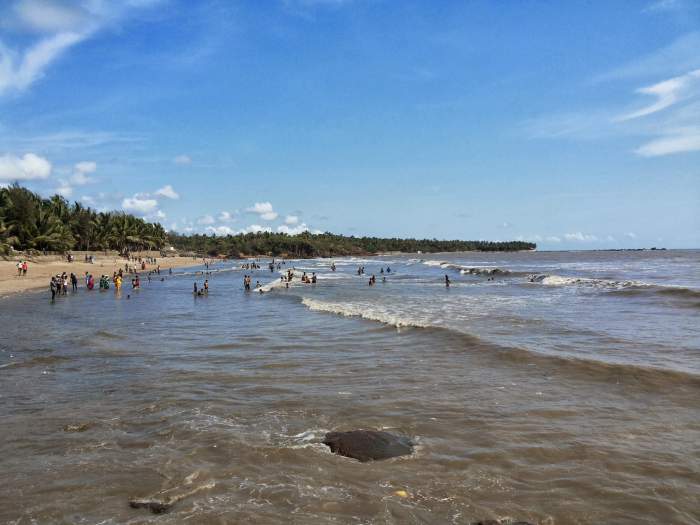 Uttan is a picturesque town nearby Mumbai which speaks about the incredible lush greenery near the metropolitan city. You would love to rejuvenate under the huge coconut trees and enjoy the lip-smacking sea food of the locals here. The best place to hangout if you are craving for some time near Mother Nature.
Keep in mind:
Time required to reach Uttan from Mumbai — 1 hour 20 minutes
Distance from Mumbai to Uttan by car — 3 Km
Famous for — Our Lady of Vailankanni Shrine, local lighthouse, Essel World amusement park nearby.
6. Karnala
You can call it a trekker's retreat, Karnala is a superb destination to explore the hidden treasures of nature under the thick woods and greens. When you are here, you should also visit the Karnala Bird Sanctuary for a fun day trip. There are more than 150 bird species to be spotted in this area including the blue headed rock-thrush, red breasted flycatcher and even the ashy minivet.
Keep in mind:
Time required to reach Karnala from Mumbai — 1 hour
Distance from Mumbai to Karnala via car — 8 Km
Famous for — Karnala Fort, Karnala Bird Sanctuary, rare and wild animal spotting like wild bear and four horned antelope.
7. Karjat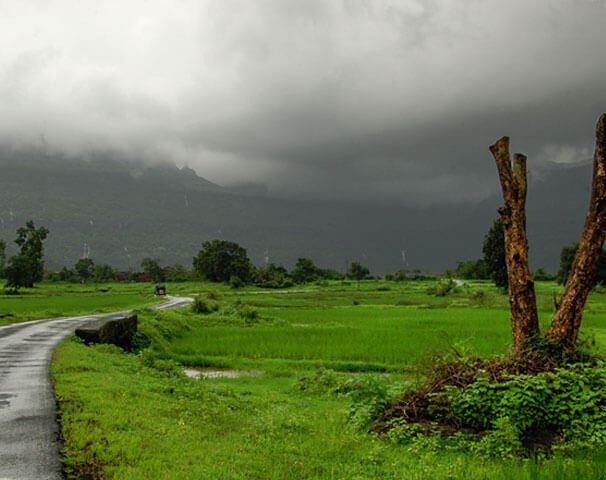 Now comes the best place for the adventure freaks driving from Mumbai for some exciting things to do in their journey. Well, Karjat is just an alluring piece of land located near the Western Ghats which is connected to the River Ulhas in the region. Even if you crave to do more apart from enjoying the spectacular natural beauty around you, you may just opt for river rafting for some adventure and fun. And if you want to explore the hidden treasures of Karjat, then visit the ancient temples and forts and caves located here.
Keep in mind: 
Time required to reach Karjat from Mumbai — 1 and a half hour
Distance from Mumbai to Karjat — 67 Km
Famous for —Kondana Caves, Kothaligad Pete Fort, Kondeshwar Temple, Ulhas Valley, Bhor Ghat and Bahiri Cave.
8. Arnala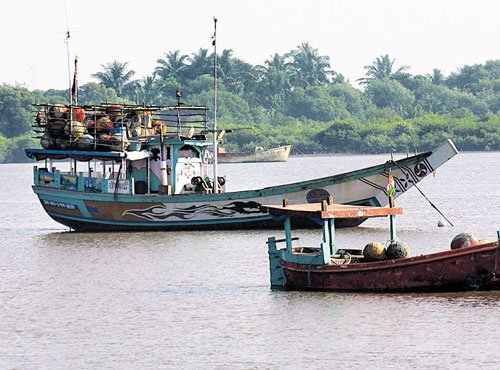 A charming old beach that has somehow been hidden from the crowd, located near Virar, Arnala is an enchanting place to explore for history buffs and beach lovers. Along with the calm sea and peaceful ambience, it also has some historical forts that stand proudly since the Maratha reign in this region and have tons of historical significance.
Keep in mind: 
Time required to reach Arnala from Mumbai — 1 hour -50 minutes
Distance from Mumbai to Arnala — 9 km
Famous for — Arnala beach, Arnala Fort, Suru Garden.
9. Matheran
A beautifully impressive hill station near Mumbai, it's called the smallest of the ones India has, but captivating no doubt! The major benefit of visiting Matheran is that it's automobile free, so you can explore the charming destination only on a horse or by foot without any sign of pollution. There's lots too see in Matheran apart from the stunning beauty of the place. From some famous temples, historic monuments to profound points and even rare animals like barking deer, leopard, and Malabar Giant squirrel, it certainly is rich in beauty and nature.
Keep in mind: 
 Time required to reach Matheran from Mumbai — 2 and a half hours
Distance from Mumbai to Matheran — 97 Km
Famous for — Panorama Point, Garbut Point, Vikatgad, Shivaji's Ladder, Ambarnath Shiv Temple and Louisa Point.
Didn't we say Mumbai has something for everybody around its perimeter? So, the next time you are short of time and need a holiday, you know where to head! Get behind the wheels of your own vehicle or just book a self drive car rental in Mumbai from Revv and get that well deserved break.