15 Quick Destinations Around Trivandrum for Summer Vacation
Summers are not the most popular times for people to travel, owing to the high temperature at most places in India. And yet, thankfully, there are wonderful holiday destinations as well as hill stations that can be found nearby most of the big cities in India including Trivandrum or Thiruvananthapuram. If you are visiting or residing in this beautiful city, then checkout the list:
Quick list of summer weekend getaways from Trivandrum.
1. Ponmudi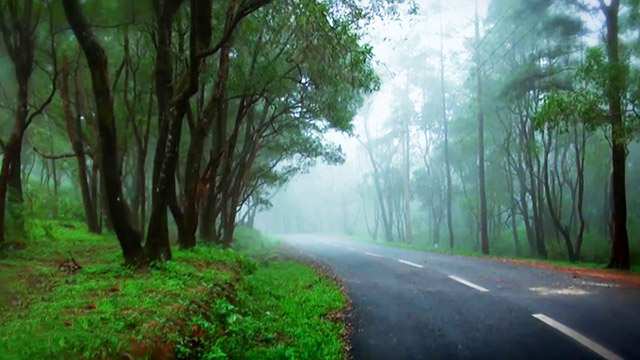 You can see greenery in every nook of this hill station. There are so many sightseeing options in Ponmudi that won't let you get bored. You can see some of the endangered species of birds. There is a government guest house here, where you can take a stone cottage to stay and relax.
Distance from Trivandrum: 56 km
2. Idukki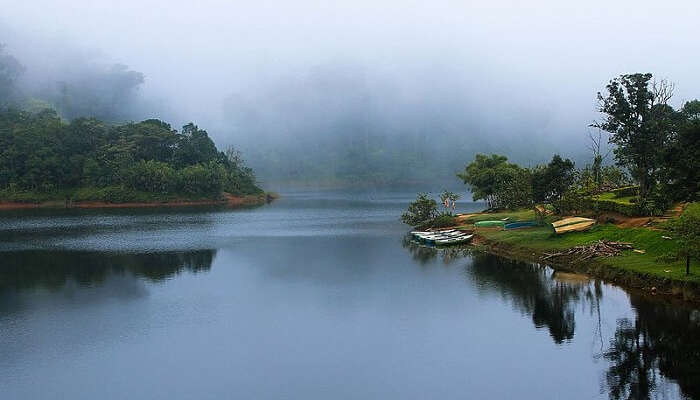 Idukki was ruled by Chera dynasty and the Kulasekhara Kings once. Now the destination attracts tourists for various reasons, which include wildlife sanctuaries, hill stations, spice plantation centers and mountain treks. It's one of the hill stations near Trivandrum for summer vacation which is regularly frequented by travelers.
Distance from Trivandrum: 234 km
3. Thekkady
The Periyar Tiger Reserve is one of the major attractions in Thekkady, and you must visit here if you the big cats fascinate you. Apart from tigers, you may also find other animals like Nilgiri Langurs, Wild Boars, Spotted Deer, Barking Deer, Stripe-necked Mongoose, etc. You can also visit the Periyar Lake to see various species of fish.
Distance from Trivandrum: 203 km
4. Munnar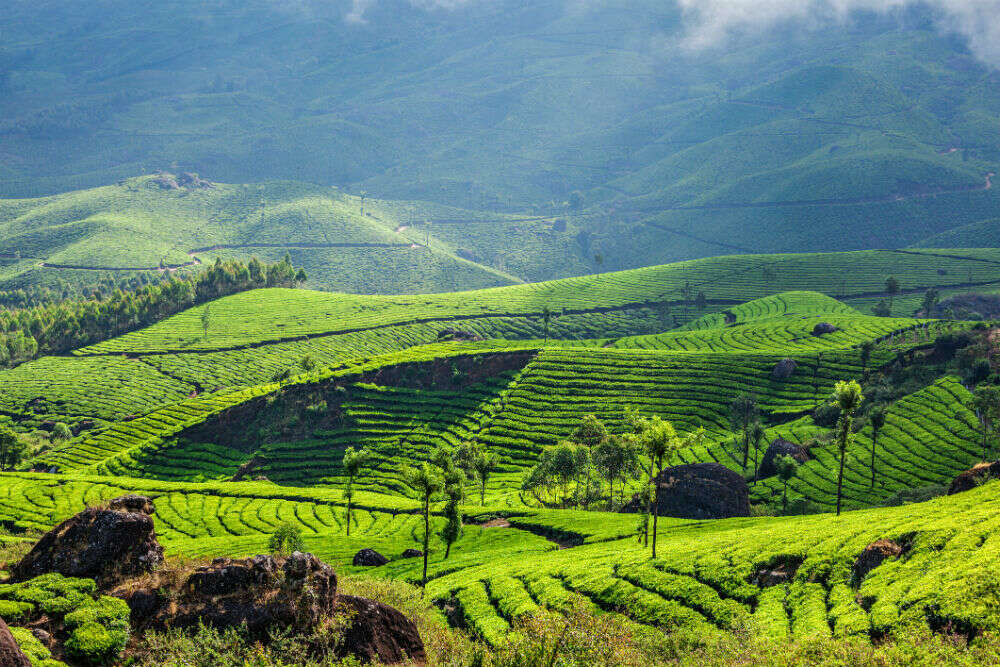 Munnar is one of the most preferred and best places to visit near Trivandrum in summer for majority of the tourists. Located at an altitude ranging from 5000 to 8000 feet on the Kannan Devan Hills, the scenic beauty of this town  is something to die for. Popularly known for the tea estates, the other attractions here are Mattupetty Dam, Pothamedu Viewpoint, Thoovanam falls, etc. You can definitely try trekking here.
Distance from Trivandrum: 284 km
5. Wayanad
The pleasant weather and spectacular natural beauty in Wayanad are the reasons why it is frequented by tourists all through the year. From wildlife sanctuary to waterfalls, lakes to trekking trails, there is some place to visit and something to do for every age range of people in this hill station.
Distance from Trivandrum: 442 km
6. Vythiri
Vythiri is actually the ideal hill station where you can find old charm, modern facilities and of course a serene set up. Visit this beautiful place with greenery in abundance to see coffee, tea, rubber, cardamom and pepper plantations. A few of the main attractions here are Muthanga Wildlife Sanctuary Soochipara & Meenmutty Falls, Edakkal Caves, etc.
 Distance from Trivandrum: 429 km
7. Ranni
Do you wish to see a river flowing through the middle of a village or small town set up with plenty of forests, hills and rivers? You can get to see all of it at Ranni. You can also see St. Thomas Orthodox Church here which is known for its architectural beauty.
Distance from Trivandrum: 119 km
8. Peermedu
Named after a Sufi Saint, Peer Mohammed, this place has been serving as a summer retreat since the time of Kings of Travancore. You must visit the palace her to find impressions of the royal family. You will find nature at its best here with various kinds of plantations such as rubber, tea, coffee, pepper and cardamom plantations.
Distance from Trivandrum: 184 km
Painavu is one of the places near Trivandrum for summer holidays. The place has copious flora and fauna, and you may even spot elephants on the road during rainy seasons. You can trek through the plantations or forests here to the other small and nearby towns.
Distance from Trivandrum: 229 km
10. Vagamon
This beautiful place is perfect to spend your summer holidays at. You can do so many things out here, such as visit St. Sebastian's Church, Thangalpara Rock Formations, Kurisumala Ashram, and Parumthupara View Point, etc. While you are in Vagamon, don't forget to spot various types of orchids.
Distance from Trivandrum: 185 km
If you cannot manage to visit such distant places from Trivandrum, you still have some options in and around the city. Let's check them out:
Summer Vacation Destination in Trivandrum:
11. Kallar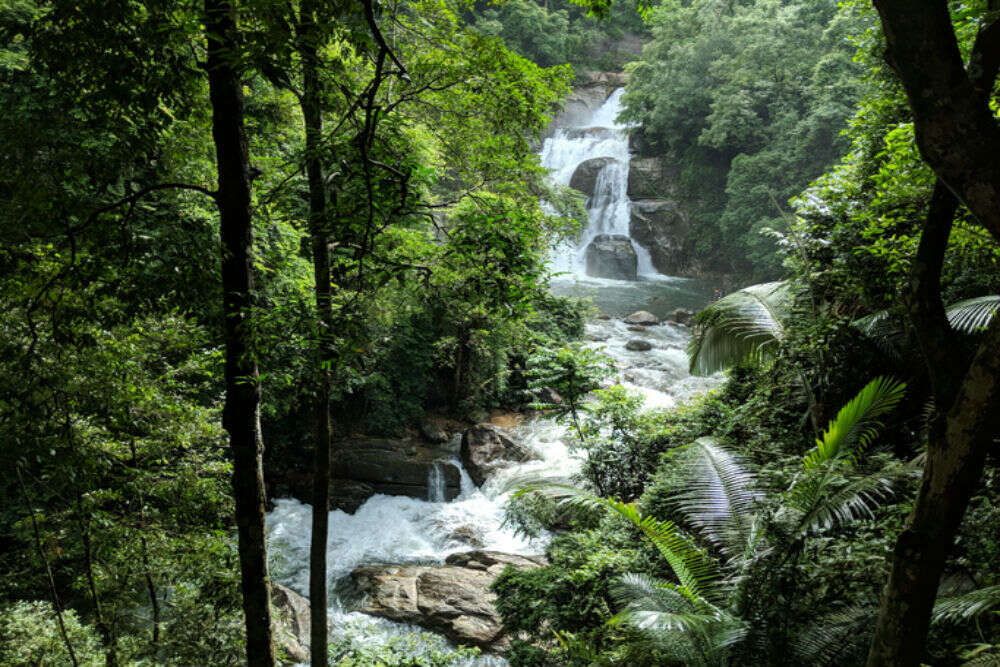 It is a peaceful place where you can arrange a picnic or go for trekking and camping. You will also be able to find some of the most beautiful vegetation here. Vamanapuram River flowing through the town, enhances the beauty of the town.
12. Shanghumugham Beach
You can mark Shanghumugham Beach as one of the things to see in Trivandrum this summer. The view of sunset from this beach is worth-watching. You can also see the massive sculpture of a Nymph (Jalakanyaka) and a restaurant shaped like a star fish here.
13. Veli Tourist Village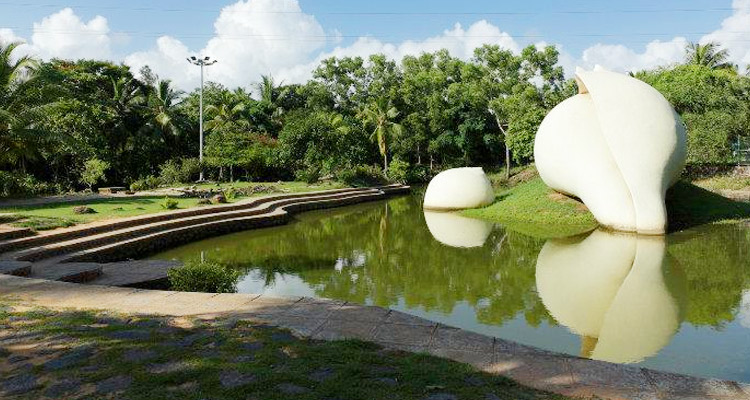 This popular waterfront park is one of the summer vacation destinations in Trivandrum. While you can enjoy various types of boating and swimming here, you can also have some scrumptious food at the floating restaurant.
14. Aruvi Waterfalls
You can see cascading waterfalls here situated in dense forest of Peppara Forest Range. The trails here are difficult and should only be opted by the experienced trekkers.
15. Thiruvallam
Killi and Karamana rivers together form backwaters at Thiruvallam. You can look for boating and water sports options at Thiruvallam Boat Club.
Trivandram is one of the busiest cities in the Southern India, as well as being home to many denizens. In summers the place offers relief in form of many of the above hill stations and summer holiday places. Considering the weather, it is a smart idea to use the car rental services by Revv which should help you in not only saving some money on cabs but also gives you the total control of your travel plans.
Must Read: Shopping Places in Trivandram