Popular Picnic Spots near Delhi-NCR in Summer
Spring in Delhi brings out the best in the city. The weather breathes fresh live in all of us and going for a picnic makes perfect sense. The summer season leaves us drained and devoid of many choices to have some fun time, but come spring we get into the spring spirit and in mood for a day picnic. There are so many picnic spots near Delhi which can be covered in a few hours, and we can be at our home sweet home by the night. So, let's see what options we have for us
15 Popular Picnic Spots Near Delhi-NCR You Should Visit in 2021
1. Camp Wild Dhauj
Located in the Aravali hills, Camp Wild Dhauj is a one day picnic spot near Delhi where you can have an amazing time. You can relax watching birds, or you can try some thrilling adventure activities like rappelling, rock Climbing, flying fox, and river crossing, etc.
Distance from Delhi: 33 km
2. Asola Bhatti Wildlife Sanctuary
Asola Bhatti Wildlife Sanctuary is a picnic spot nearby Delhi where you will find true solace. The blue water of the lake, wide varieties of birds, and nature at its best, make this sanctuary the perfect place for a picnic with friends or family.
Distance from Delhi: 27 km
3. Damdama Lake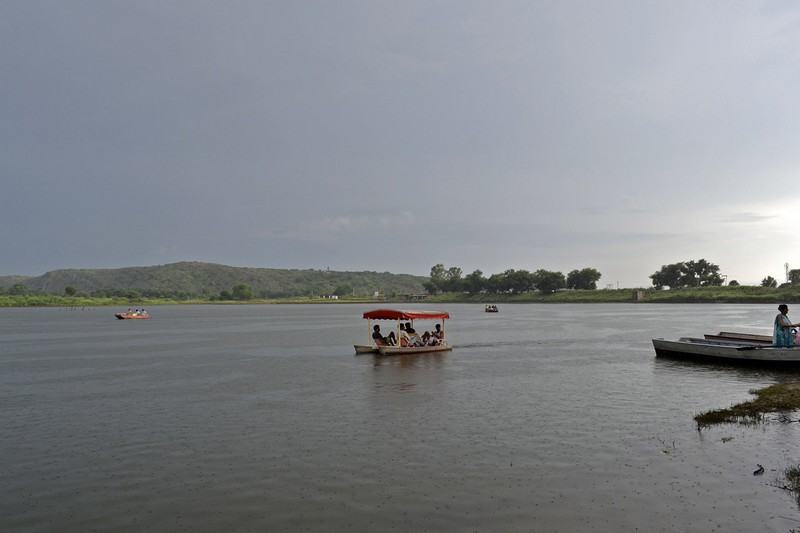 While you are in Damdama lake, you can admire the beauty of the majestic Aravali hills with various adventure activities including camping, rock climbing, trekking, hot air ballooning, parasailing, etc. This is also one of the corporate picnic spots near Delhi where all the colleagues can connect with each other.
Distance from Delhi: 50 km
4. Pratapgarh Farms in Jhajjar
Magic games, organized games, animal rides; you will be occupied for the entire day with a range of activities at Pratapgarh Farms. This place is one of a kind where you can enjoy your time with your family or friends, away from the city life.
Distance from Delhi: 70 km
5. Sariska National Park, Alwar
Situated in the Aravalis at Alwar (Rajasthan), you can spend a laidback picnic day by the lake Siliserh, which is one of the free picnic spots near Delhi. This is a perfect destination to unwind and if you decide to get a little closer to wildlife, you can even spot tigers here. You can also visit the temple situated nearby this place.
Distance from Delhi: 170 km
6. Tarudhan Valley Golf Resort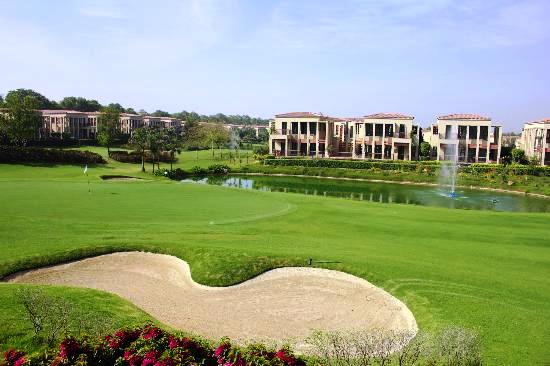 If you are not in a mood to go very far or be in midst of the nature, you can choose Tarudhan Valley Golf Resort as your picnic spot near Delhi NCR. The beautifully designed resort with a 9-hole golf course, also offers an in-house spa. Enjoy some self-love time out here.
Distance from Delhi: 63 km
7. Camp Roxx
This is one picnic spot near Delhi in summer where you can spend a fun-filled time with your dear ones. From tranquil water steams to pine forest, the environment at this place is pure blissful. You can try some activities like river crossing, rappelling, and flying fox here and stay back at night for an awesome camping experience here.
Distance from Delhi: 275 km
8. Tree House Resort
We all found the concept of tree house interesting in childhood. Well, you can actually stay at a tree house by opting for this resort. Apart from staying on the rooms on top of the live trees, you can also enjoy several recreational activities such as open-air theatre, jungle safari, forest treks, nature biking, etc.
Distance from Delhi: 230 km
9. Morni
Morni is the highest point of Panchkula, which you can choose as one of the one day picnic spots near Delhi. You can have an absolutely beautiful view of the Morni hills from here. You can also go for a trekking to the Mandhana Cliff and explore the old fort.
Distance from Delhi: 276 km
10. Neemrana Fort Palace
At Neemrana Fort Palace you will not be able to have a traditional picnic, but you can spend your weekend in regal way. The view of sunset from the hotel is breathtaking. At night, the hotel is illuminated with lights and looks even more gorgeous.
Distance from Delhi: 120 km
11. Camp Wildex Kanatal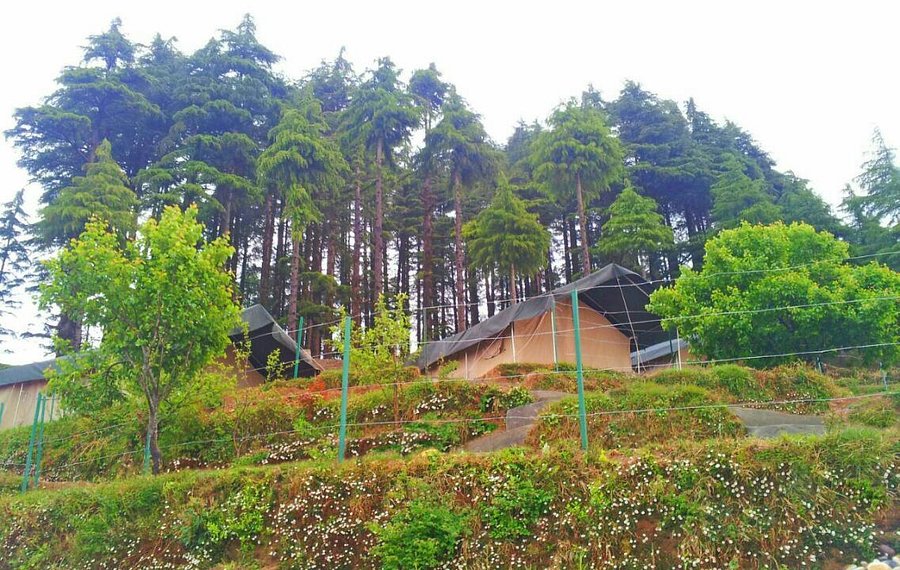 One of the popular picnic spots near Delhi in summer, Camp Wildex is the place you should head to for some thrilling time. After activities like trekking, jet skiing, rock climbing, rappelling, and ziplining you can retire to one of the various categories of camps and rooms here. At night, you can try some delicious buffet meals and bar-be-que items.
Distance from Delhi: 234.7 km
12. Bharatpur Bird Sanctuary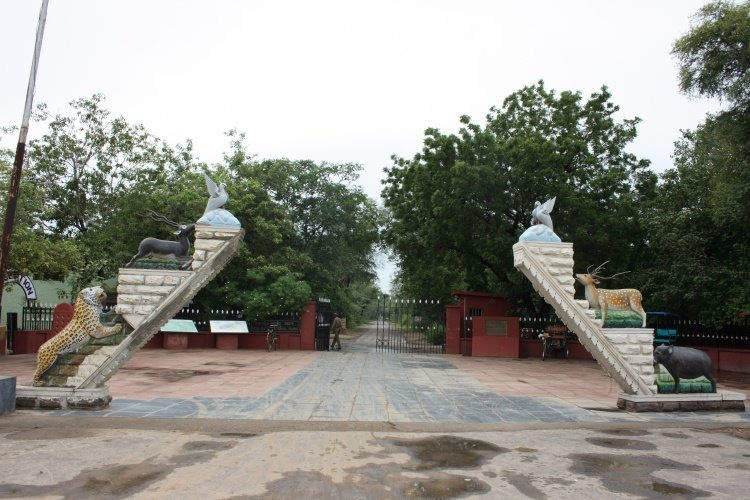 Also known as Keoladeo National Park, this place is often visited by tourists for a day picnic. Rich in flora and fauna, you will be able to spot more than 230 varieties of migratory birds here.
Distance from Delhi: 222 km
Some Famous Picnic Places in Delhi
13. Adventure Island
This is one of the picnic spots near Rohini, Delhi, and is the right option if you are taking your kids. The amusement park has various rides, water park, and food court. You can also enjoy the artificial rain dance and boating here.
14. KidZania
It is a Global Indoor Entertainment and Learning Center, where you can visit with your kids and keep them engaged with learning activities for the entire day. The place has excellent security systems for kids' safety. They offer various games and activities through which the kids even learn the concept of earning and spending.
15. Kingdom of Dreams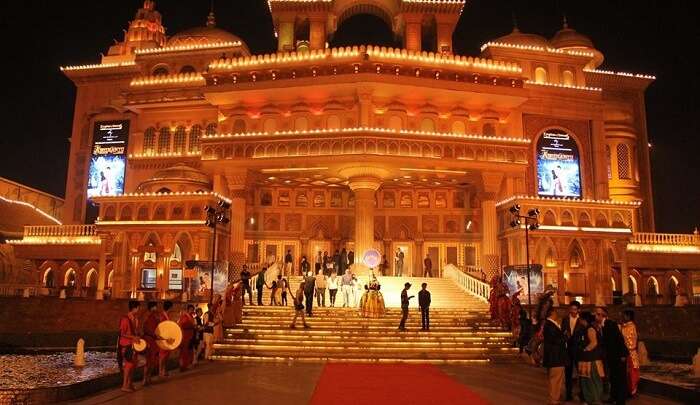 This place is not only for kids but for adults as well. Your kids can learn about tradition and culture and you can enjoy the live entertainment and theatre offered here. At Culture Gully you can also try street food from all over India.
Delhi is an amazing tourist destination by itself and perfect for short day trips, but it is also surrounded with great summer destinations for picnics. If you are going for a picnic, you can find some awesome picnic destinations nearby to indulge and enjoy.