Best picnic spots near Mysore
Wondering about the best picnic spots around Mysore? You'll find tons of interesting options worth exploring on a picnic jaunt. Mysore offers ample scope to venture out into some of the most interesting places you will ever find in your lifetime. There are several picnic places near Mysore that will certainly give you the chance to create fabulous memories with your loved ones.
Here's taking a look at some of the best picnic spot near Mysore-
1. Balmuri Falls
Balmuri Falls is a major destination that you can visit from Mysore and is located 15 kilometres away from the city. Balmuri Falls offers ample scope for frolicking about in the numerous streams and pools that run through greenery and rocks below. There are boat rides that can be enjoyed in the vicinity as well. A picnic on the banks will be a cool and comfy experience by all means! This is one of the most popular picnic places near Mysore.
Distance From Mysore: 15 Km
Must Read: 15 Best Places for One Day Tour From Mumbai
2. Ranganathittu Bird Sanctuary
The Ranganathittu Bird Sanctuary is located only 18 kilometres away from Mysore and is one of the biggest bird sanctuaries in India. This sanctuary houses a large variety of birds and is a treasure trove for bird watchers and photographers alike! The Cauvery River and several islets form a picturesque backdrop, making it one of the ideal one day picnic spots near Mysore.
Distance From Mysore: 18 Km
3. Kokkrebellur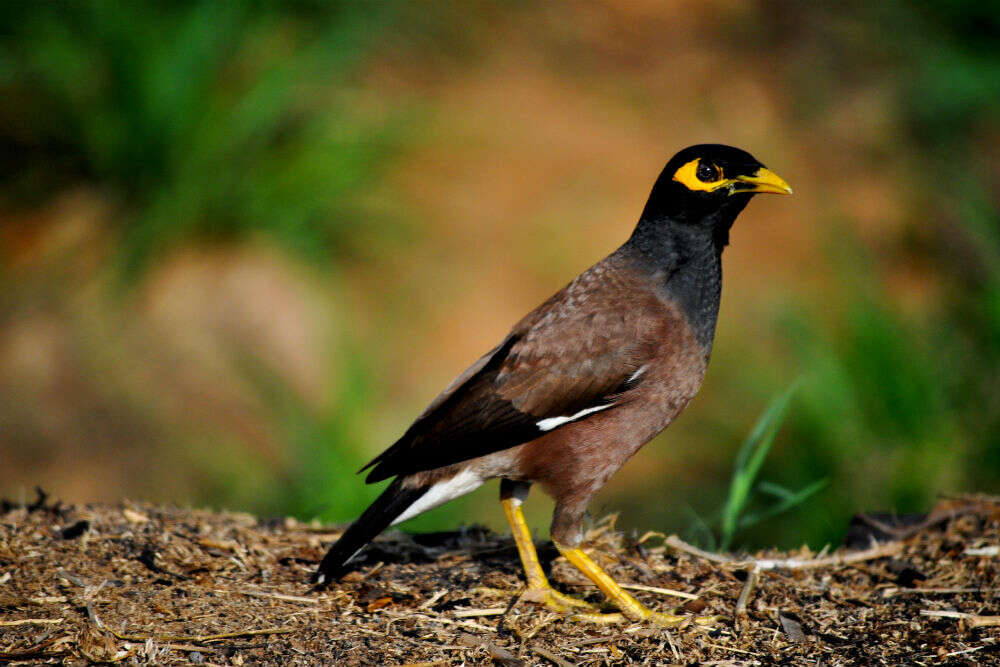 Kokkrebellur is another bird watcher's paradise and a popular spot for birders. It is known for diverse bird species including painted storks and spot-billed pelicans. These birds can be spotted all throughout the landscape which is beautiful enough to merit a fabulous picnic with your loved ones in tow! As far as bird watchers and enthusiasts are concerned, this is certainly one of the best picnic spots near Mysore.
Distance From Mysore: 71 Km
Must Read: 8 Best Shopping Places in Bangalore- Top Picks for You
4. Channapatna
Channapatna is where all shopaholics should head for their special picnics! Jokes apart, this destination is roughly 85 kilometres away from Mysore and is famous for its silk filatures, wooden toys and what not! Go crazy shopping at Channapatna while keeping an eye on your wallet at the same time!
Distance From Mysore: 85 Km
5. Ramanagara
A great place to enjoy a hearty picnic with loved ones, Ramanagara is situated roughly 100 kilometres away from Mysore and is simply Sholay town (you must know what we're talking about!). Discuss your favorite scenes from the iconic movie that was shot here as you sprawl out in the open, surrounded by caves, a Ram temple and several other attractions.
Distance From Mysore: 100 Km
Must Read: Summer vacation destinations near Mysore – Tourist places around Mysore
6. Bheemeshwari
Bheemeshwari is what one calls unspoiled or untarnished beauty, making it one of the really good picnic spots near Mysore. Located around 100 kilometres away from Mysore, Bheemeshwari is where you can have a neatly secluded picnic away from the madding crowds. There are several attractions here including the Cauvery Fishing Camp and Galibore along with Sangam and the Bheemeshwari Wildlife Sanctuary. Sangam is where you can actually experience a lovely picnic.
Distance From Mysore: 100 Km
7. Bandipur National Park
This one's for the more adventurously inclined picnicker who is also a wildlife lover! Bandipur National Park is located approximately 80 kilometres away from Mysore and will offer you 874 sq km of pure thrill with 3,000 Asiatic elephants and 70 tigers in its fold. A minibus or jeep safari is a must along with the elephant safari, if you can manage it.
Distance From Mysore: 80 Km
Must Read: Top 13 Places to Visit in Bhubaneswar
8. Nagarhole National Park
Nagarhole National Park is also called the Rajiv Gandhi National Park and comes with imposing hills, forests, streams and waterfalls. This is another wildlife lover's paradise and is situated around 88 kilometres away from Mysore. Some of the finest species to be spotted here include the sloth bear, sambar, barking deer, leopard, tiger, wild dog and more. A picnic near the Kabini River can be a great idea here! This is one of the most enthralling picnic places around Mysore that you must visit at least once in your lifetime!
Distance From Mysore: 88 KM
9. Srirangapatna
Srirangapatna fuses history, art and culture in one spell-binding blend for visitors. Travel back in time to the reign of the Vijayanagara Empire on this island town amidst the River Kaveri. Some of the key attractions here include Daria Daulat Bagh, Srirangapatna Fort, Rangnathittu Bird Sanctuary and many others. Being located only 22 kilometres away from Mysore, it is a great place for hosting a picnic, particularly if you don't want to venture more than 30-40 minutes away from the city.
Distance From Mysore: 22 Km
Must Read: Best Shopping Places in Chennai for Tourists
10. Shravanbelagola
Another architectural marvel, Shravanbelagola is situated roughly 81.6 kilometres away from Mysore. The Jain temples here deserve special mention along with the Gommateshvara Statue. There are several monuments worth finding here and the views from Chamundarya Basadi are stunning to say the least. The Gomateshwara Temple is another attraction in Shravanbelagola along with the Parshwanatha Basadi Temple. Make sure that you feast on sumptuous local cuisine here including Bisibele Bath, Rava Idli and Akkirotti among other dishes.
Distance From Mysore: 81.6 Km
These are naturally the best picnic spots around Mysore and promise ample fun, merriment and even adventure (in some cases). While there are several picnic spots in Mysore or conventional outing places in Mysore, everyone wants something different at times and you can consider heading slightly out of the city as a result. It's time you pack that picnic basket, gather your friends and family members and venture out without further ado!