10 Best Places in India where you can spend your Winter Vacation at Peace
The summer season in India is not very kind for the tourists to plan a trip. Most of the places experience intense heat; thus, it is not at all suggested for anybody to visit various places in the country during these scorching hot months. The winter season on the other hand is suitable to plan a trip to any place across the country. While North and East India experience extreme cold and many of the places even witness snowfall; the destinations in West and South India have a very soothing temperature. Here we are listing some of the most peaceful places to visit in India to spend your winter vacations.
10 Awesome Places in India for Peaceful Vacations
1. Dharamshala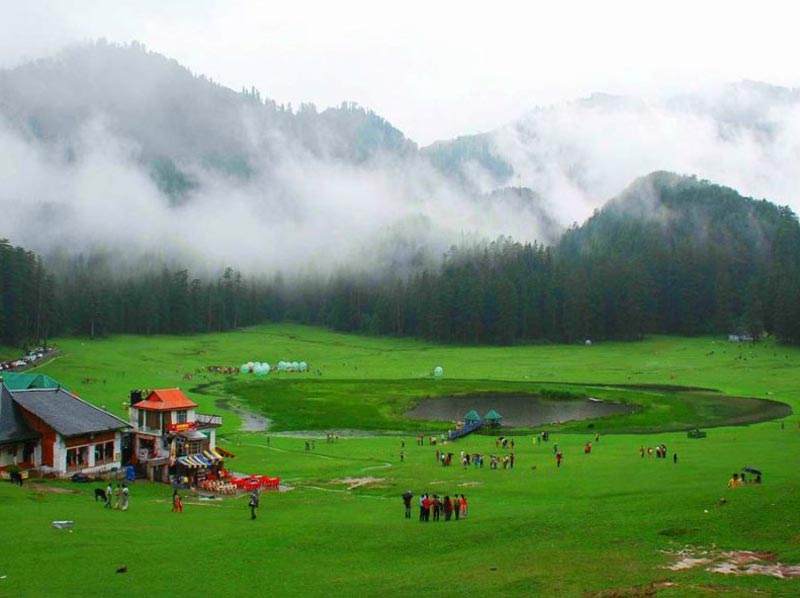 Dharamshala is one of the famous spiritual cities in India. You can witness a fine balance of Hindu and Tibetan culture in this hill station. The temperature remains pleasant all through the year, but in winter it gets at its best. You can expect snowfall in the town and the valley looks gorgeous in various shades of white and green. 
Tourist attractions: Tibetan Market, St. John in the Wilderness, Triund trek, and Kareri Lake
2. Rishikesh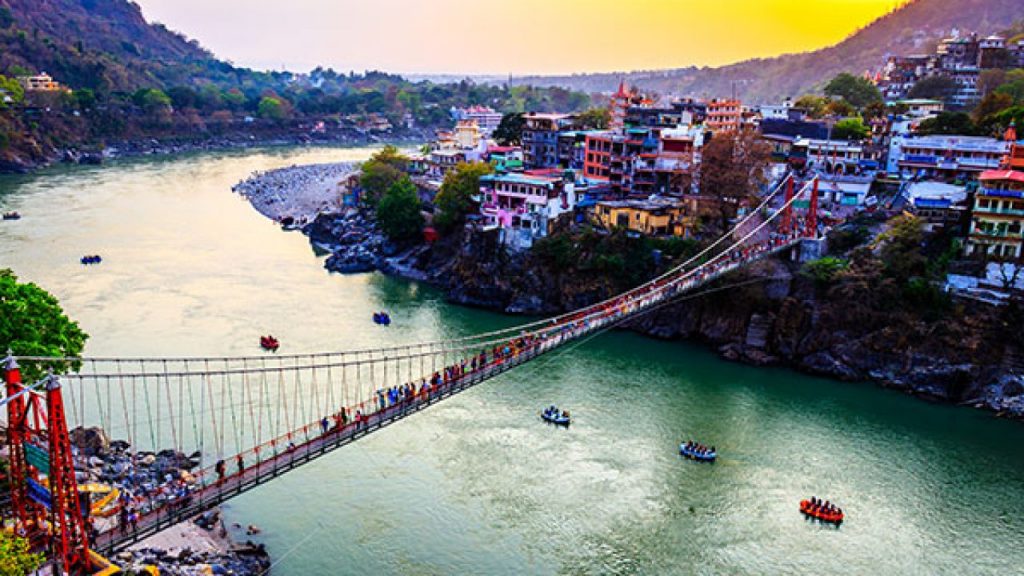 Surrounded by hills, Rishikesh is the place where you can feel peace and at the same time enjoy some of the best adventure sports as well. This is the best place for meditation as you will be very close to nature when you are in Rishikesh. 
Tourist attractions: River rafting, bungee jumping, and cliff jumping
3. Jaisalmer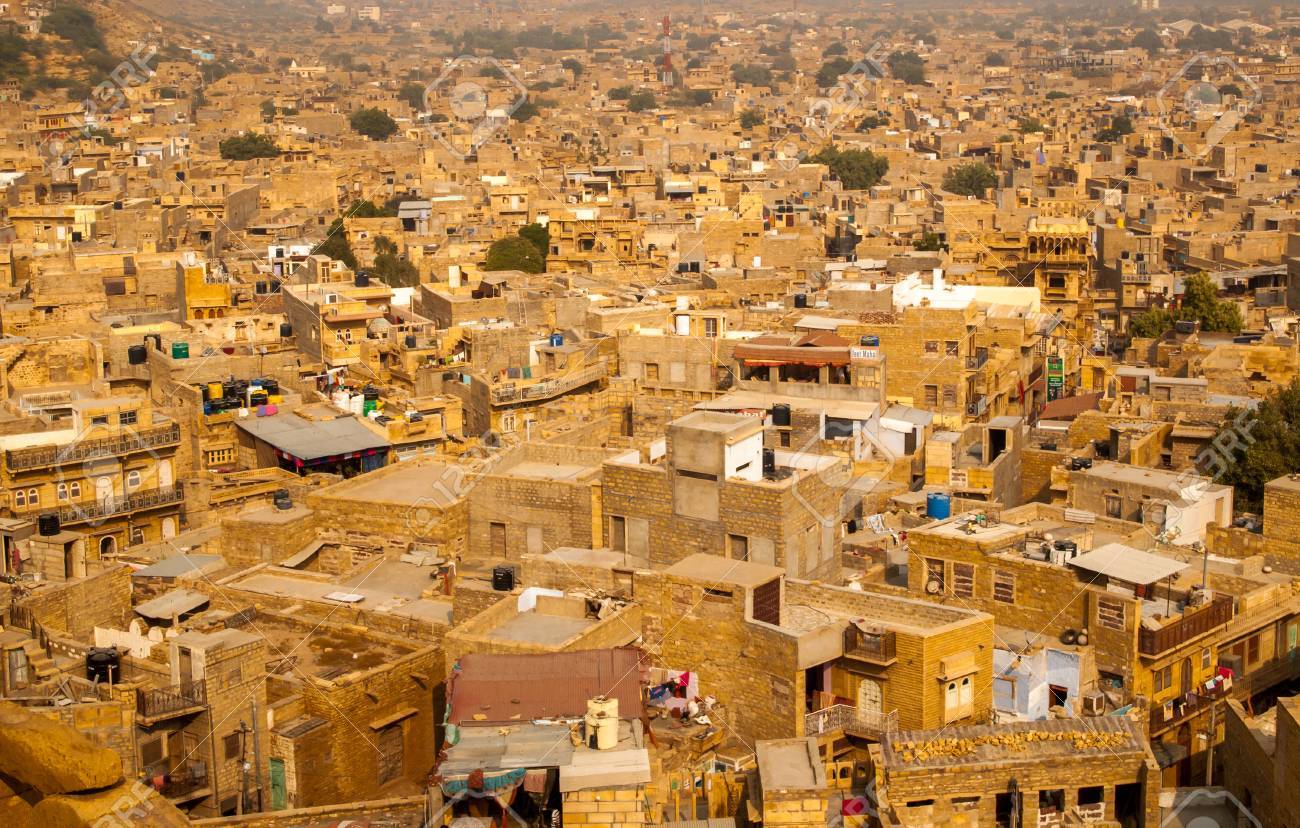 The beauty of the desert in Jaisalmer is not unknown to anyone. However, planning a trip to the golden deserts in Rajasthan is hard to imagine during the summer months. That is why you can choose the winter months like December or January to visit Jaisalmer. The Desert Festival is conducted in January in which you can experience Rajasthani folk dance and music, camel race, turban tying, and mustache competition, etc.
Tourist attractions: Folklore Museum, Jaisalmer Fort, Bada Bagh, and Sam Sand Dunes
4. Hampi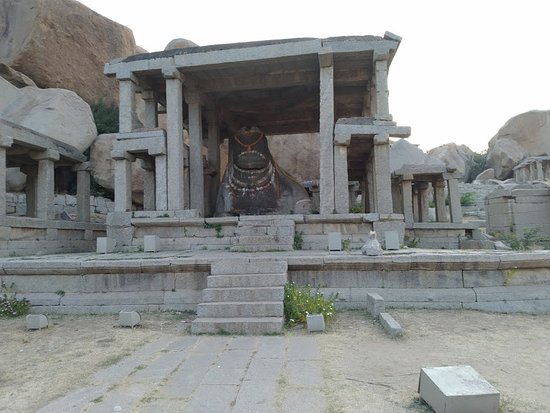 Hampi is another spectacular destination that you can go to during the winter months. The temperature remains pleasant during December and January, and you can even attend the Hampi Mahotsav in January here. You can also find some of the best temples in India at Hampi.
Tourist attractions: Vitthala Temple, Virupaksha Temple, Matanga Hill, and Hazara Rama Temple
5. Alleppey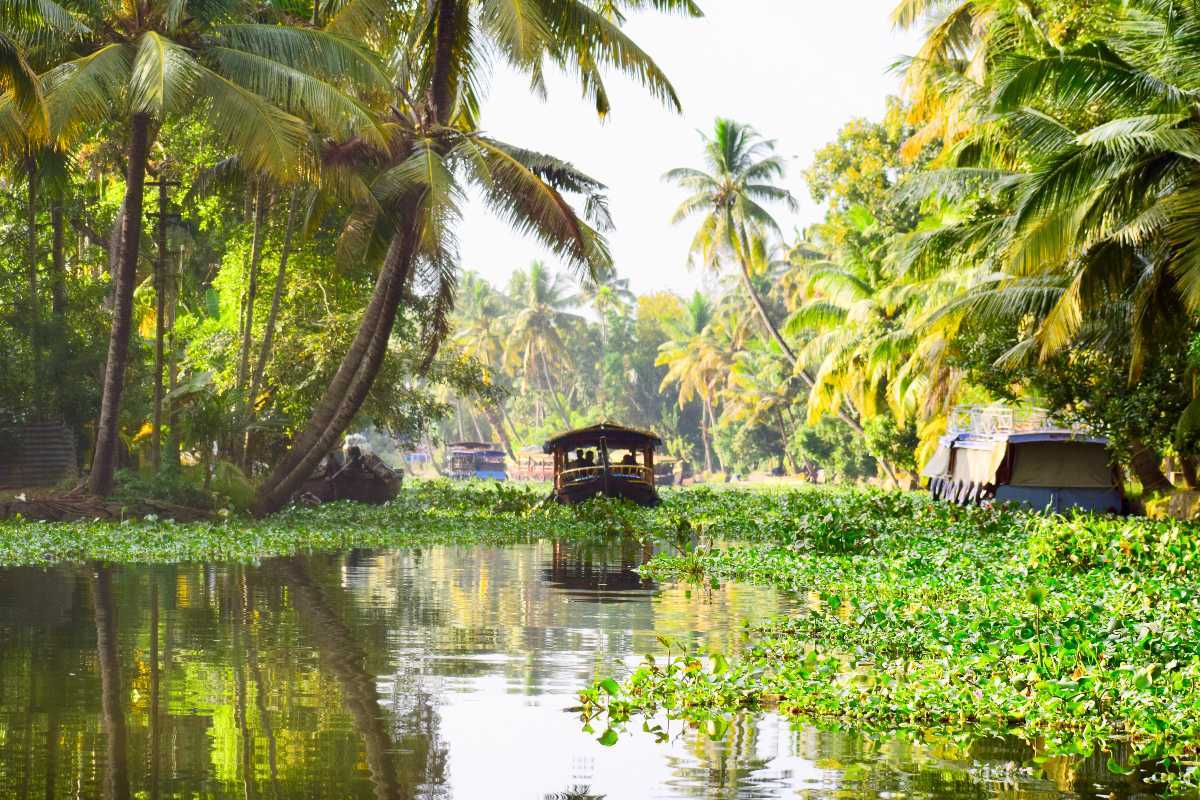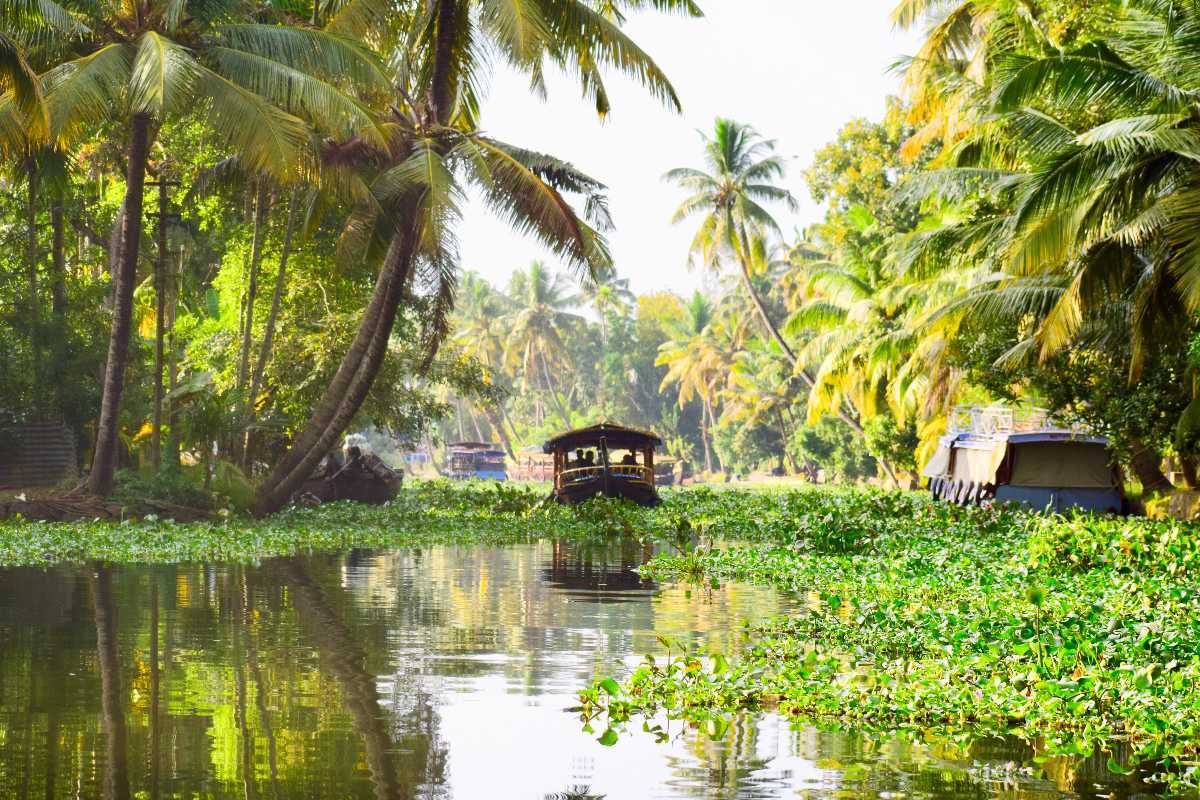 Winters in Alleppey are magical. The backwaters look awesome and the serene atmosphere here gives you a great break from the rush of life. When you are in Alleppey, you can enjoy your stay at traditional houseboats, experience Ayurvedic Spas, and many more. During mid-November, you can even attend the annual snake boat races. Alleppey is indeed one of the most beautiful places in India.
Tourist attractions: Alappuzha Beach, Vembanad Lake, Basilica of St. Mary, Champakulam Krishnapuram Palace, and Marari Beach
6. Shimla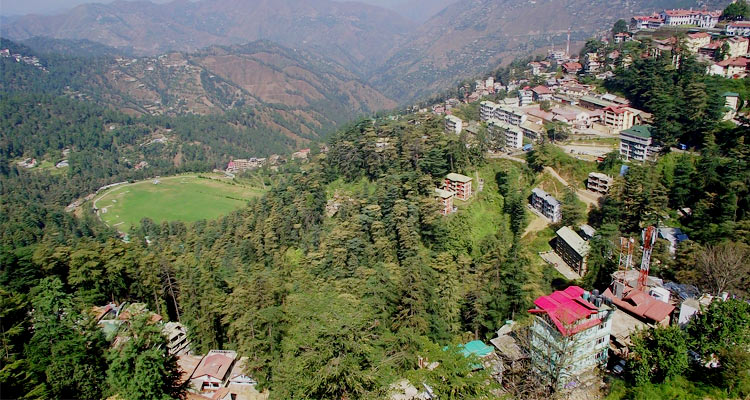 One of the best hill stations in India, Shimla looks striking during the winter season. The winter wonderland witnesses snowfall in the winter months, and planning a trip to Shimla in between November and February will certainly make your tour memorable.
Tourist attractions: Jakhu Temple, Mall Road, and The Ridge
7. Auli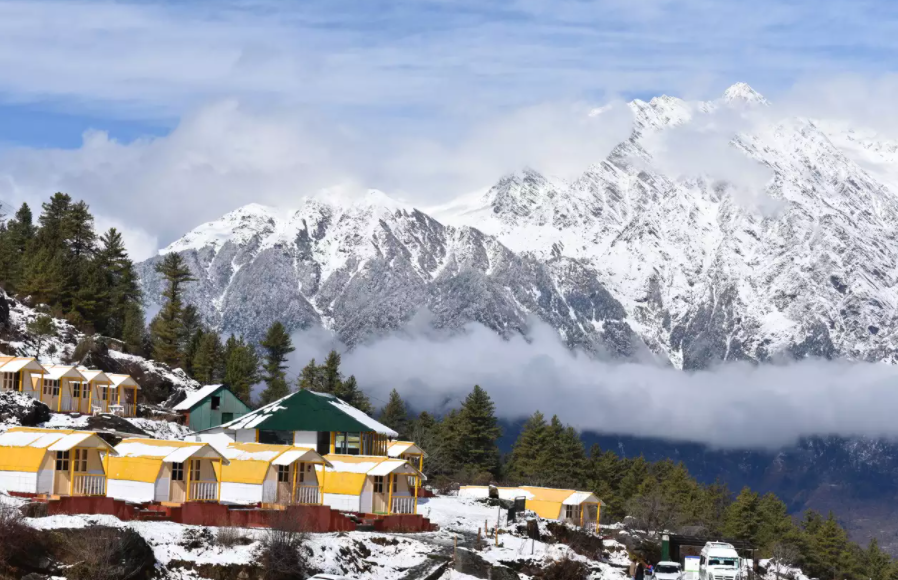 The place is free of pollution and offers several options for snow adventure sports. You can try skiing, snowboarding, chair car ride, and trekking here during December and January. The small hill station is visited by many tourists in the winter months; hence you must book your stay beforehand.
Tourist attractions: Skiing, trekking, snowboarding, and chair car ride
8. Gangtok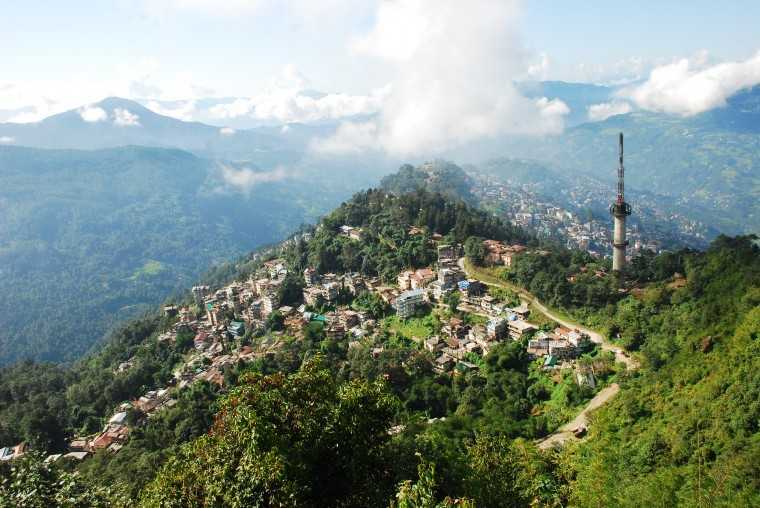 Gangtok is undoubtedly one of the peaceful places in India to live in. One of the most organized and clean cities, you can find several monasteries in Gangtok. During the chilly months of winter, you can even find snow covering the hills. Do not forget to buy some of the most stylish clothes and footwear from the vibrant markets in Gangtok.
Tourist attractions: Nathu La, Hanuman Tok, Rumtek Monastery, and Pemayangtse Monastery 
9. Darjeeling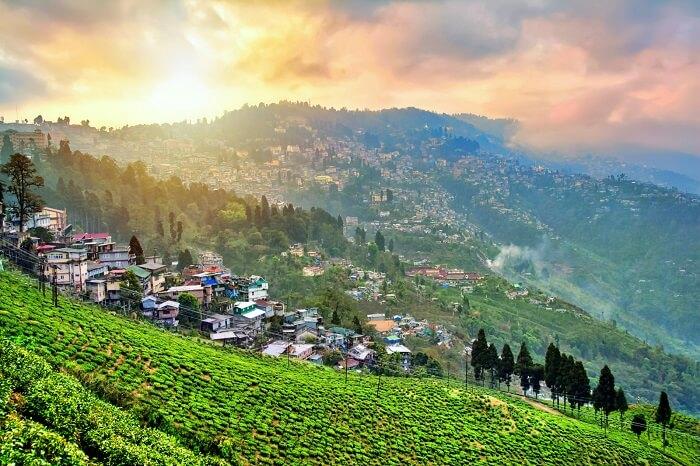 One of the best places in India to visit during the winter season, Darjeeling is blessed with the beauty of nature. The hill station remains wrapped by fog all through the winter season and if you are lucky, you may even witness snowfall here. While you are here, you must visit Tiger Hill to see the most beautiful sunrise. Do not forget digging into some sumptuous momos that you will find almost in every restaurant in the hill town.
Tourist attractions: Peace Pagoda, Darjeeling Himalayan Railway, Tiger Hill, Ghum Monastery, Padmaja Naidu Himalayan Zoological Park, and Batasia Loop
10. Goa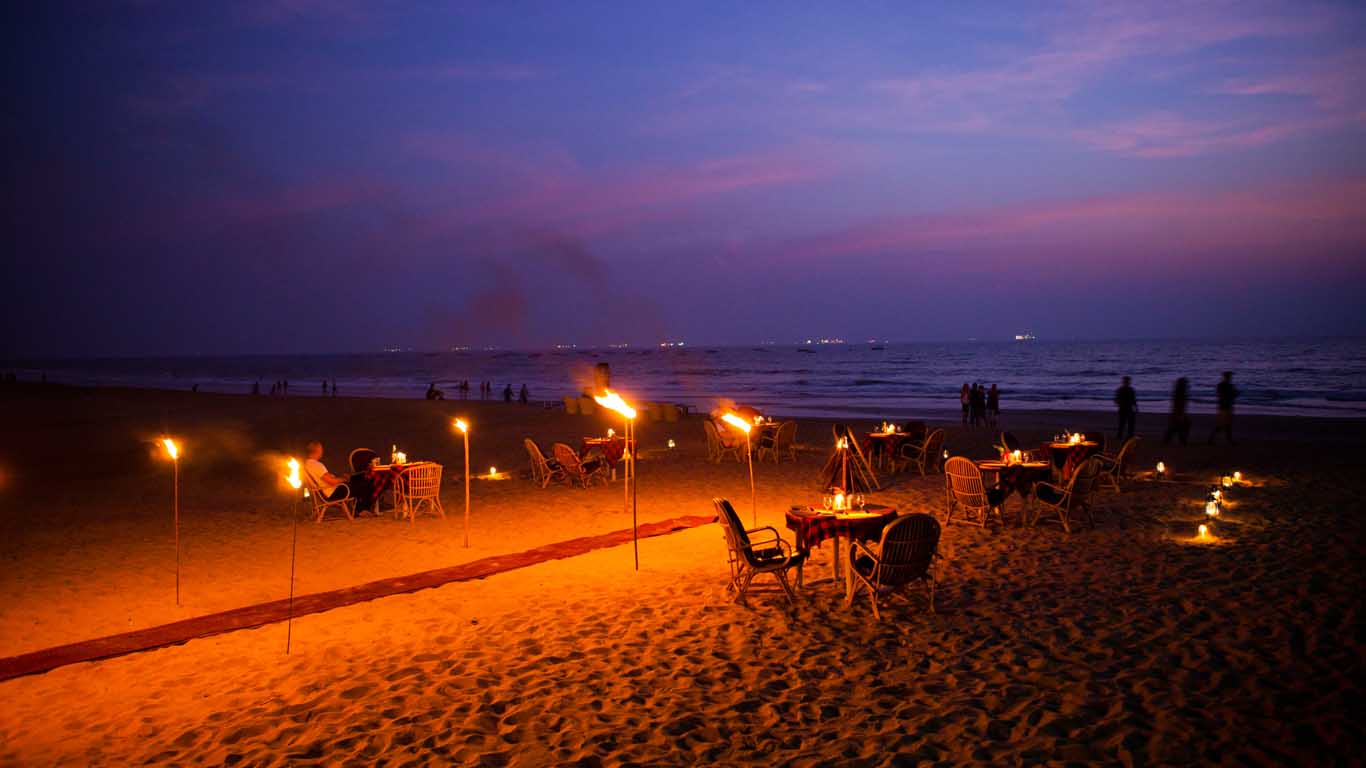 Winter is considered party time in Goa. You do not have to worry about getting sunburns when you attend the Sunburn that is held in December. Apart from this, you can also attend the most lively New Year parties and Goa Film Festival, which are all scheduled for the chilly months of the year. The beaches look even lovelier and all glittery in these months, though the water can be a little too cold. However, if you do not want to party at the beaches, you can visit beaches like Palolem, Candolim, Anjuna, Mandrem, etc.
Tourist attractions: Sunburn, Goa Film Festival, Christmas and New Year Beach Parties
Entire India looks beautiful during the winter season and apart from the above, there are several other places that you can choose to visit. However, to visit the places that are far from your city, you can take self-drive cars by Revv. The best part of taking a self-drive car rental service is that you can treat it just like your own. To get a fully maintained and insure Revv car, you can go through the Revv website or install the Revv app on Google Play Store and iOS App store.