11 Summer Vacation Destinations near Mysore
Summer is on the horizon and that means a lengthy summer vacation as well (if you're lucky to be working in particular sectors or are still studying). Whatever be the scenario, a long and lazy summer vacation is probably just what we need to recharge, refresh and pick ourselves up for the grind once again. On that note, if you live in Mysore or are seeking summer vacation destinations near Mysore, there are plenty of options worth considering. There are tons of hill stations near Mysore for summer vacations and several other exciting destinations.
Tourist places near Mysore in Summer
1. Kabini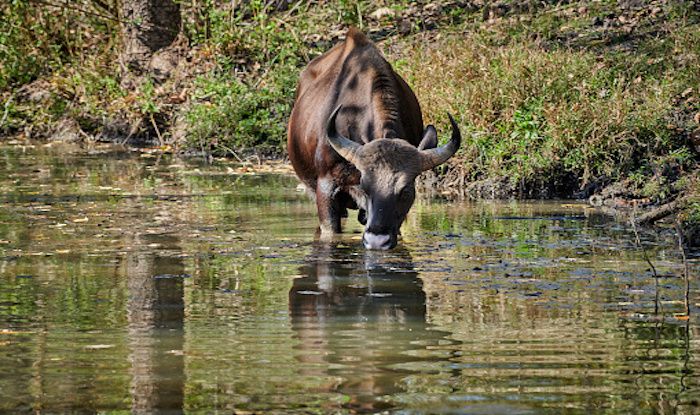 Kabini Wildlife Sanctuary is a famous destination for holidayers who love nature and wildlife. This oasis of flora and fauna in Karnataka was once the private hunting grounds for the British and is a great place to visit within 60 kilometres from Mysore. The sanctuary can be visited all throughout the year and will soothe you with its lush natural greenery, majestic waterfalls and the rich variety of wildlife. This is one of the best places near Mysore for summer holidays.
Distance From Mysore: 58.9 kilometers
Tourist Attractions in Kabini:
Kabini Dam
Banasura Sagar Dam
Must Read: Summer Vacation Destinations around Kolkata
2. Srirangapatna
Seeking a spiritual and cultural renaissance in a manner of speaking? Head to Srirangapatna, the famously egg-shaped island town located in Mandya, Karnataka. The serene location on the Cauvery River makes this a great place for a relaxing summer vacation. Architecture lovers better take note- Srirangapatna is a treasure trove of architectural styles harking back to the Vijayanagar and Hoysala reigns. The popular Ranganathaswamy Temple, a vital Vaishnavite pilgrimage spot, draws tourists in large numbers every year. What makes Srirangapatna more interesting is that this town was once the capital of Mysore when it was ruled by none other than the iconic Tipu Sultan. The monuments here have earned it a nomination as a UNESCO World Heritage Site. There's your date with history in a relaxing cocoon of peace and serenity.
Distance From Mysore: 21.3 kilometers
Tourist Attractions in Srirangapatna:
Gumbaz
Sangam
Nimishambha Temple
Balmuri Falls
Sangam
Ranganathittu Bird Sanctuary
Karighatta Temple
3. Ooty
Ooty needs no introduction. The Queen of the Nilgiris is one of Tamil Nadu's hottest tourism destinations and is just the ideal hilly escape from the sweltering city! Ooty was once the summer headquarters for the East India Company (the British influence cannot be ruled out here as well!) and is nestled pristinely at 2,240 meters above sea level. The beautiful weather aside, the amazing food and abundance of landmarks make Ooty the perfect choice as one of the best places to visit near Mysore in summer.
Distance From Mysore: 179 kilometers
Tourist Attractions in Ooty
Tea Factory
Doddabetta Peak
Botanical Gardens
Mudumalai National Park
Stone House
St. Stephens Church
Doddabetta Peak
Wax World
Tribal Museum
Mariamman Temple
Avalanche Lake
Rose Gardens
Ooty Lake
4. Coorg
Another famous hill station, Coorg is Karnataka's crown jewel, with its misty and foggy landscape belying the sheer beauty within. Coffee lovers beware! You may just get addicted to the heady brews produced here. The landscape with its rolling streams and green hills is straight out of a Disney postcard. This is simply the ultimate relaxation destination for those who love the hills.
Distance From Mysore: 107 kilometers
Tourist Attractions in Coorg
Dubare elephant camp
Brahmagiri Peak
Iruppu Falls
Raja's Seat
Mandalpatti View Point
Bylakuppe
Abbey Falls
Cauvery Nisargadhama
5. Bandipur National Park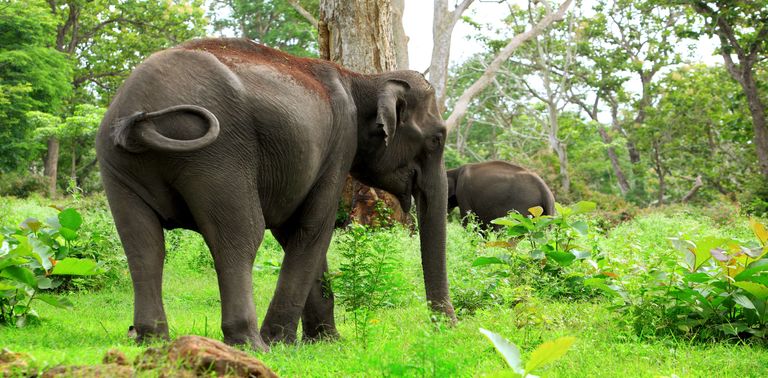 Wildlife lovers have plenty of popular summer vacation destinations in Mysore to explore and the Bandipur National Park is one of the major favorites. This national park was once the hunting grounds for the Maharaja of Mysore. Feel the princely air when you tour this amazing wildlife habitat with its rich variety of flora and fauna.
Distance From Mysore: 85 Kms
Tourist Attraction In Bandipur National Park: 
Jeep Safari
Visit to BR Hills 
Trekking Outside Bandipur
6. Nagarhole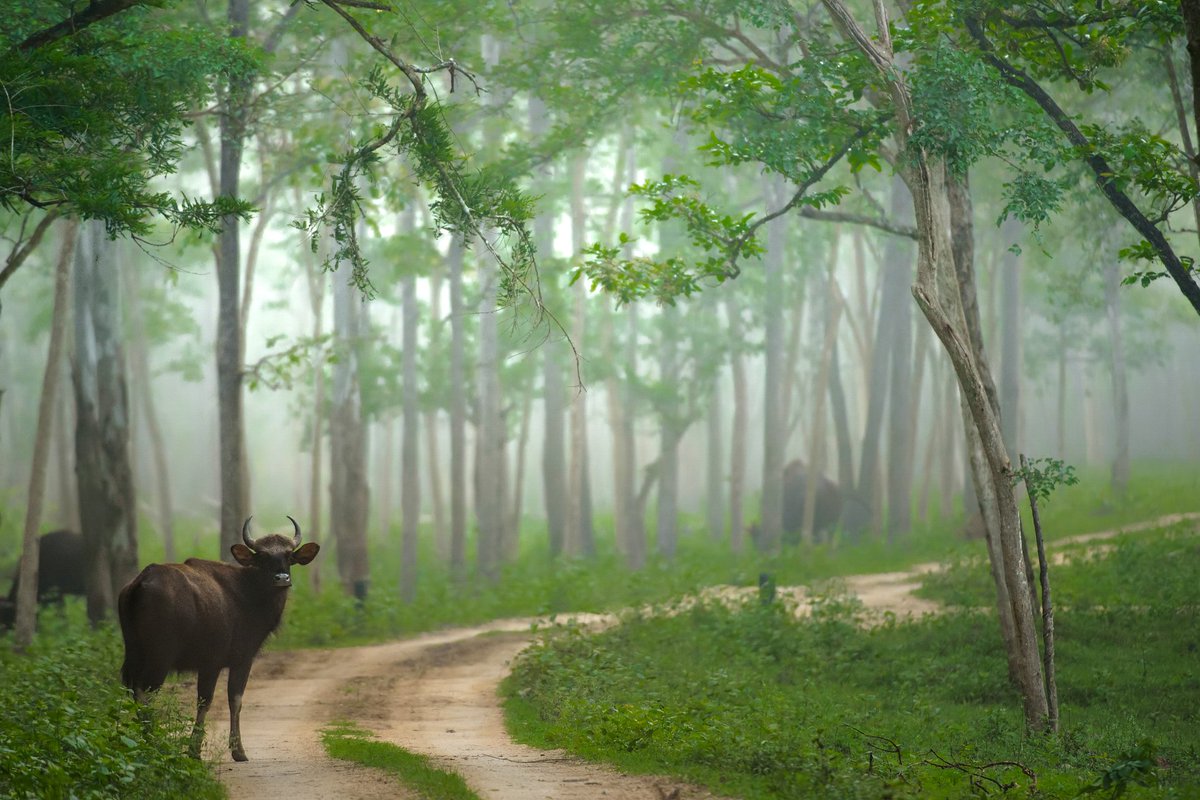 Another treat for wildlife lovers, Nagarhole is one of the top wildlife parks in India where you can simply experience awe-inspiring moments including watching some of the animals and birds you've previously seen only on Animal Planet, right up close! From the Indian Bison to the Asiatic Elephant, you'll see them all in full glory here. Nagarhole is also known for its imposing waterfalls that will literally take your breath away. This sure beats things to see in Mysore this summer, considering that you'll be in close proximity to some of the most beautiful animals out there.
Distance From Mysore: 89.8 Km
Tourist Attrection in Nagarhole:
Trekking in Nagarhole
Jeep or Van Safari
Nagarhole City Shopping
7. Bheemeshwari
Located in Mandya, Bheemeshwari offers much-needed respite from the concrete jungle all around you. Bheemeshwari is truly paradise for those who love fishing! Nothing like a lazy day spent fishing and chatting with pals, right? Translate this wish into a reality with a trip to this amazing destination which is home to numerous such fishing camps. The Cauvery River and expanses of forest lend just the perfect backdrop that you wanted while your days will be fun-filled, courtesy the mélange of activities including boating, bird watching, trekking, adventure camps and even shopping for handicrafts. The Mahseer freshwater fresh is found in its natural habitat here and believe it or not, is a major draw for innumerable tourists every year!
Distance From Mysore: 151.7 Km
Tourist Attraction in Bheemeshwari
Cauvery Fishing Camp
Doddamakkali Nature Camp
Boat Rides in Bheemeshwari
Trekking in Bheemeshwari
Kokrebellur Pelicanry
Galibore Fishing Camp
Sangam
City Shopping
8. Muthanga Wildlife Sanctuary
Here's yet another hotspot for wildlife enthusiasts, namely Muthanga Wildlife Sanctuary or Wayanad Wildlife Sanctuary (as affectionately called by locals) in Kerala. Spot majestic tigers, Indian bison, deer, elephants, panthers, civet cats, jungle cats, wild dogs, monkeys and bears in their natural surroundings. Elephant rides are a major draw here for more adventurous tourists.
Distance From Mysore: 100.3 Km
Tourist Attraction in Muthanga Wildlife Sanctuary:
Wildlife at Sanctuary
Jeep Safari through the forests
Trek through the forests
9. Coimbatore
If you're the kind who loves exploring quaint and charming Indian cities, Coimbatore is the perfect pit-stop. Sightseeing here means taking a dekko at major landmarks like the Kovai Kondattam Marudhamalai Hill Temple and Vydehi Falls among others.  Did you know that Coimbatore is often named the Manchester of South India? When you visit, you'll know why, with the city offering a pleasant ambience, plenty of attractions and a strategic location along the banks of the River Noyyal. Now that's an added reason for Manchester United/City fans to pay a visit this summer!
Distance From Mysore: 208.2 kilometers
Tourist Attractions in Coimbatore
Perur Pateeswarar Temple
Dhyanalinga
Siruvani Waterfalls
Marudamalai
Indira Gandhi Wildlife Sanctuary and National Park
Monkey Falls
Amaravathi Dam
Gass Forest Museum
Kovai Kondattam Amusement Park 
112 Feet Adiyogi
VOC park and zoo
Arulmigu Eachanari Vinayagar Temple
Anamalai Tiger Reserve
Ramar Temple
10. Wayanad
The biggie itself, Wayanad in Kerala is perfect for a long summer vacation. From the Wayanad Wildlife Sanctuary to Chembra Peak and Banasura Sagar Dam, you'll find a plethora of things to do here. From ancient caves and beautiful waterfalls to plush resorts and equally comfortable homestays, Wayanad is a fascinating mix of surprises. The lovely hills and spice plantations contrive to paint a beautiful picture for visitors, aided by the charming weather that may get you in the mood for some romance as well!
Distance From Mysore: 131 kilometers
Tourist Attractions in Wayanad
Chembra Peak
Edakkal Caves
Kuruvadweep
Thirunelli Temple
Ambukuthi mala
11. Somanathapura Temple
Spiritually inclined vacationers can consider heading to the Somanathapura Temple which is located in a lovely and peaceful little town on the banks of the River Kaveri. This is one of the most famous Hoysala architectural marvels in South India and is also called the Prasanna Chennakesava Temple or even Kesava Temple if you're finding it hard to remember the whole name! Consecrated all the way back in 1258 CE, this Vaishnav Hindu Temple is dedicated to Lord Krishna and is thronged by tourists in large numbers. This is one of those perfect summer weekend getaways from Mysore.
Distance From Mysore: 35.1 Km
Tourist Attraction in Somanathapura:
Chennakesava Temple
Barachukki and gaganachukki falls
Kariyappa Temple
Someshwara chitra mandir
As you can see, there are tons of exciting summer vacation destinations that you can easily access from Mysore. So what are you waiting for? Get those glares out, dust off your faithful camera and get rolling!