10 Must-Visit Unique and Gorgeous Road Trips in India
India is one of the countries in the world where you will never face a dearth of options for road trip destinations. No matter which region you are heading to, you will have places where you can have loads of fun and won't feel bored even for a second. From the various things to see to several things to do, you will also have unimaginable fun. The only thing you need to have is good driving skills.
However, if you are the one who is yet to buy a car, do not worry; you can still enjoy the road trips by taking a car rental in India. Several companies offer self-drive car rental services, which come at pocket-friendly rates. The only effort you need to put in is finding the right company for the long trip. Well, before that let us check out the places that can be accessed through road trips in India.
10 Attractive Routes in India for Road Trips
1. Mumbai to Pune Expressway
On the days when you feel bored amid the hustles and bustles in Mumbai, you can take a road trip and head to Pune. The Pune Expressway is one of the smoothest roads and apt for a road trip. You will come across lush greenery and amazing weather. You can take pit-stops at various dhabas that you will pass by in this route.
Best time to travel: August and September; November to March
Distance: 94 km
2. Visakhapatnam to Araku Valley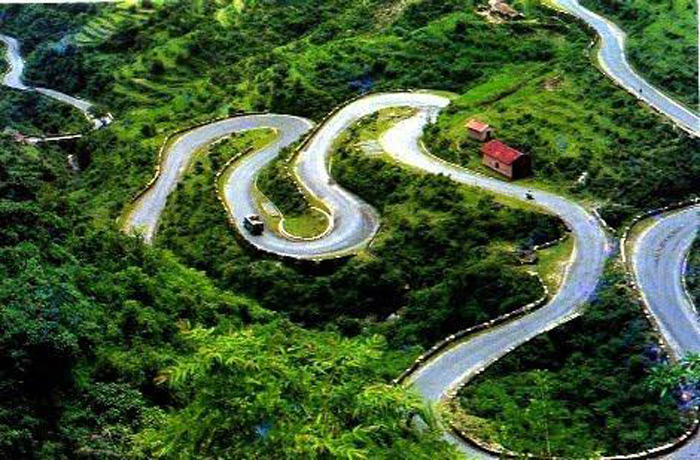 The road from Vishakhapatnam to Araku Valley is one of a kind and will completely leave you mesmerized. You can see the Bay of Bengal accompanying you all through the road trip, while the view of the Eastern Ghats is a sight to behold. The curves, gentle elevation, and serenity in the road trip are something everyone should experience once in a lifetime.
Best time to travel: October to March
Distance: 116 km
3. Chennai to Pondicherry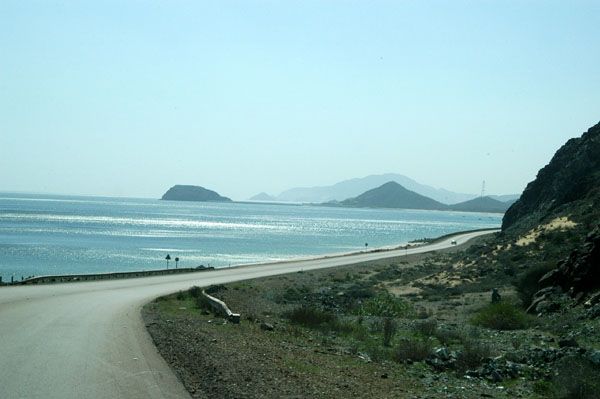 This road trip will take you to one of the major tourist attractions in India. Chennai to Pondicherry road trip will take you around 3 hours if you do not take a pit-stop in between. The Sea flowing on one side of the road while the Sun playing pee-a-book all through the trip, provided you are driving in the morning hours, is worth experiencing. 
Best time to travel: October to March
Distance: 150 km
4. Puri to Konark via NH 203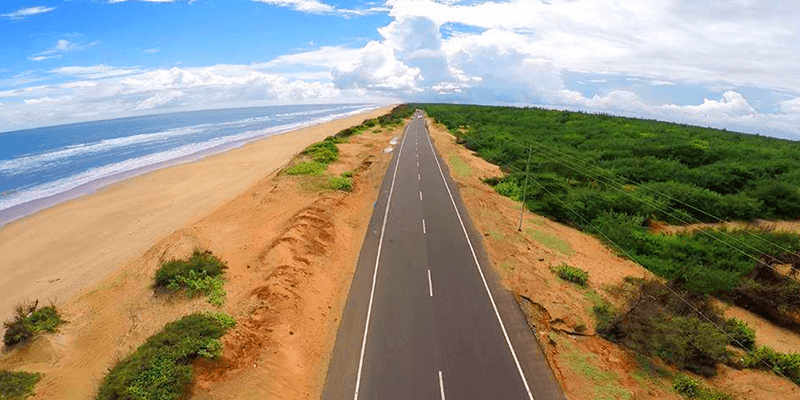 Puri to Konark road trip via NH 203 is one of the most beautiful routes you will take ever. The trees on both sides of the road will certainly make your trip amazing, and you will have opportunities to take photographs on the way.
Best time to travel: November to February
Distance: 36 km
5. Gangtok to Lake Tsomgo and Nathu La Pass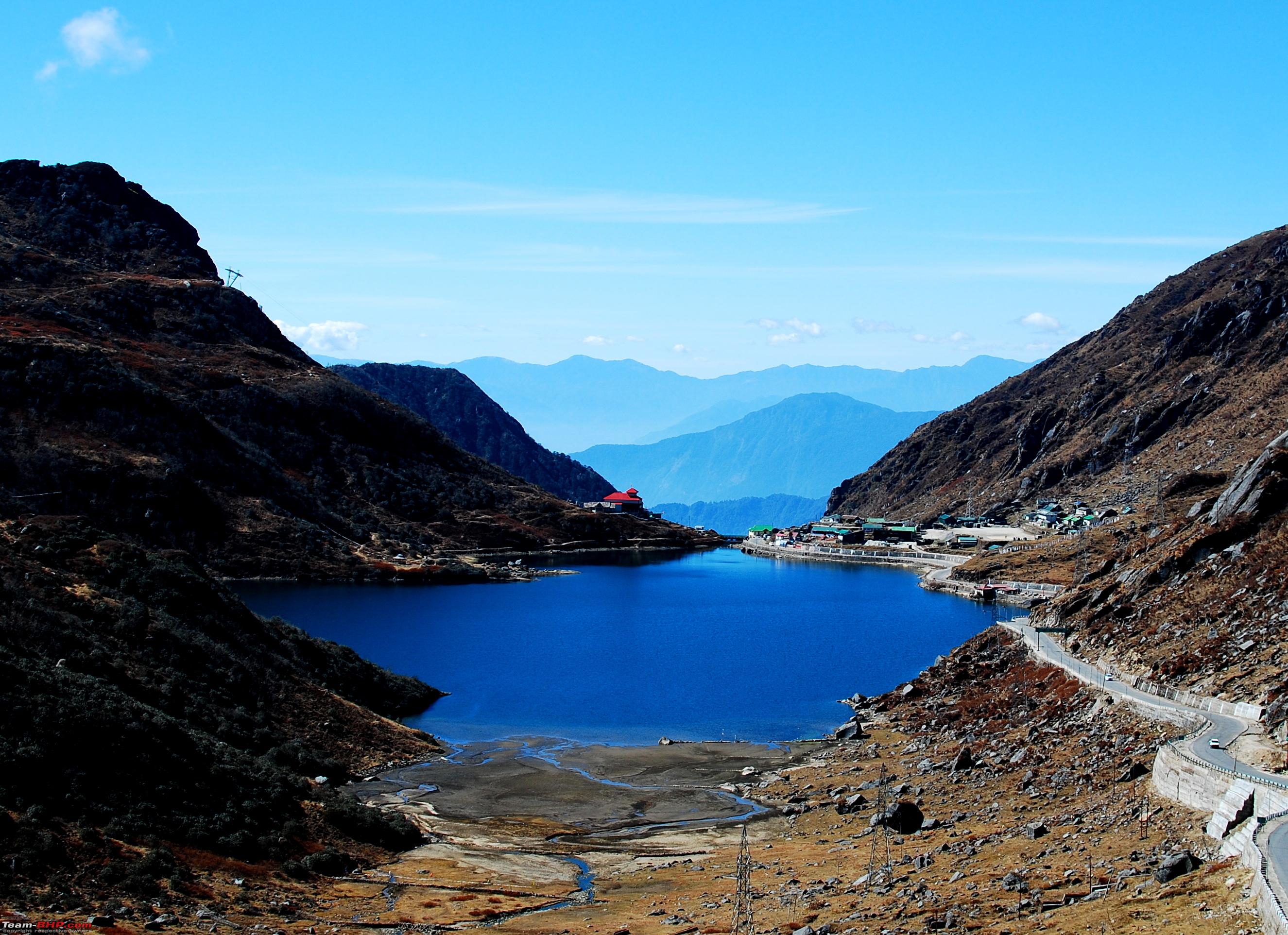 While we talk about unique destinations in India by road, this route should not be missed. Gangtok to Lake Tsomgo and Nathu La Pass is not for the weak hearts. The curves, hilly terrains, and unpredictable weather demand some good driving skills. If you are ready to face the challenges and at the same time excited about them, plan a trip and this will surely be a memorable one.
Best time to travel: April to May
Distance: 56 km
6. Manali to Leh Highway
As we discuss places to visit by car, we cannot just miss out on mentioning Manali to Leh road trip. If you want to witness the real beauty of this route, plan a road trip during the snowy months. The roads are mostly covered under snow. However, you must know that this route remains open only for 5 months.
Best time to travel: May to mid-October
Distance: 479 km
7. Bangalore to Bandipur Forest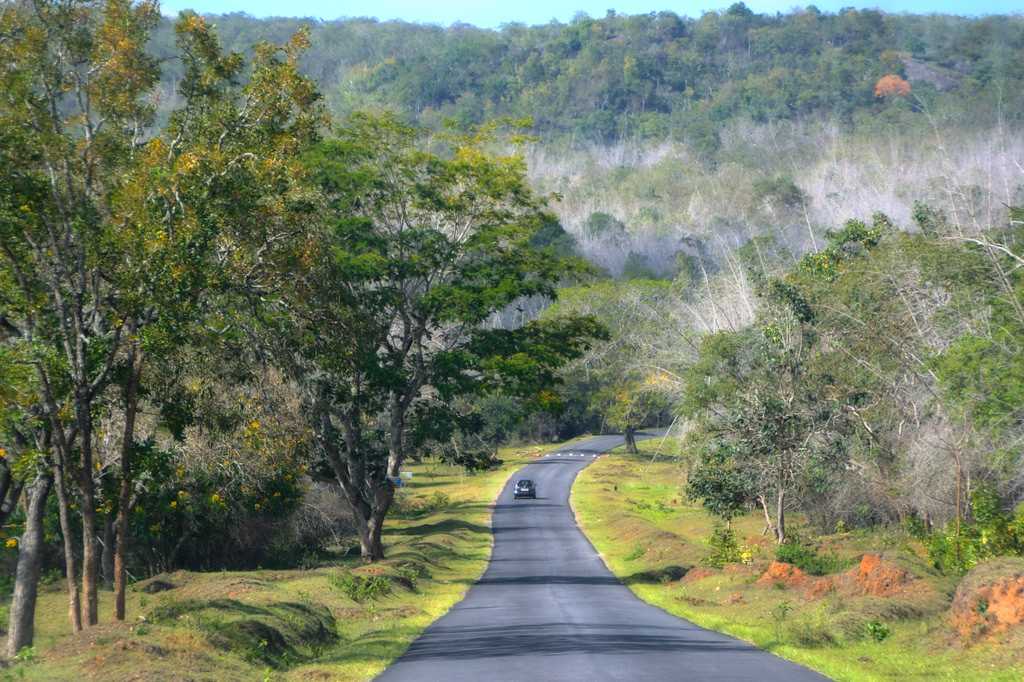 Do you wish to enjoy the experience of passing through a forest while on your road trip? Well, you can fulfill this wish by taking Bangalore to Bandipur Forest. The same route can be taken from Mysore to Ooty through Bandipur National Park. The interesting part is, you may even get a chance to spot deers crossing the roads.
Best time to travel: October to March
Distance: 220 km
8. Chennai to Munnar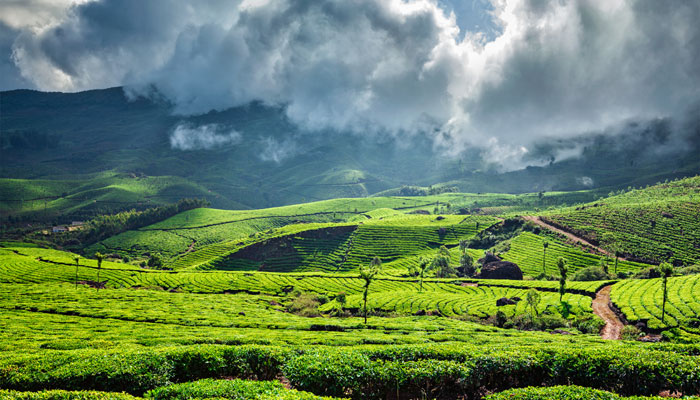 Got a long weekend and don't want to stay in Chennai during this period? Well, choose Munnar as your weekend destination. The roads are smooth with some curves and filled with refreshing views. There are three routes to reach Munnar from Chennai, and each of them consists of attractions.
Best time to travel: October to February
Distance: 585 km
9. Jaipur to Jaisalmer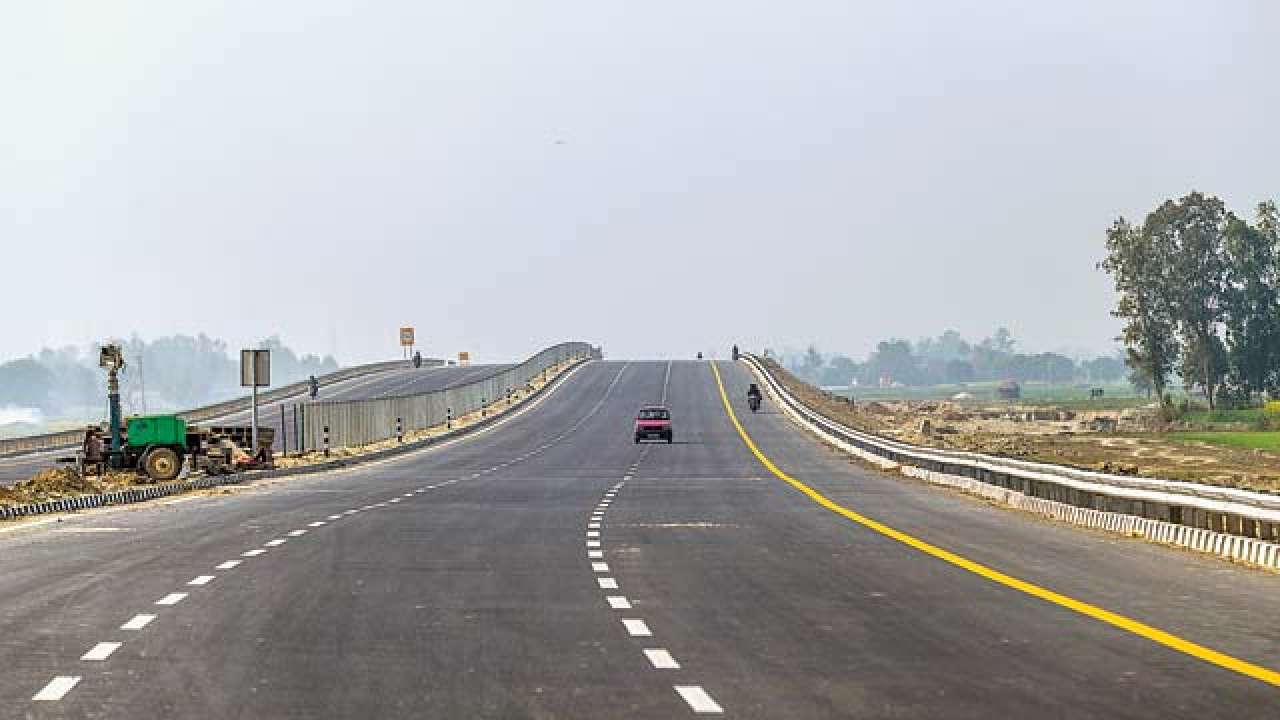 Palaces, forts, lakes, and sand dunes; you can see all these on your road trip from Jaipur to Jaisalmer. The roads are in their best condition, and you can take breaks whenever you feel like, especially in the dhabas to try some authentic Rajasthani cuisines.
Best time to travel: October to February
Distance: 558 km
10. Bangalore to Goa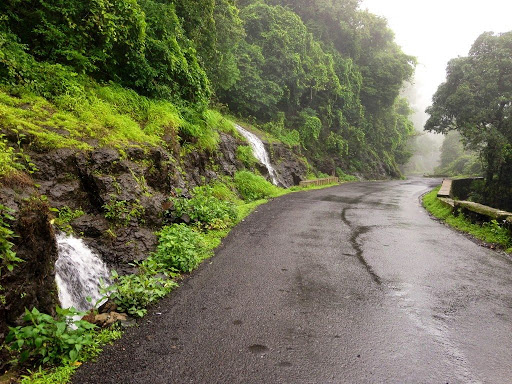 If you are in Bangalore and want to chill with your friends, take out the car and get started for a road trip to Goa. The serene roads are dotted with Punjabi dhabas and beautiful views. Enjoy the journey with pit-stops in between. Do not forget to carry sunscreen along.
Best time to travel: November to March
Distance: 556 km
All of these beautiful road trips are worth taking at least once in your lifetime. If you are planning to embark on these trips, you can plan the logistics using the Revv car rental services. You can download the Revv App or visit the Revv website for a choice of cars whether you want a big comfy SUV or a sleek Sedan. All the cars are completely sanitized so that you can rest easy with your hygiene concerns.