Places to visit in Chennai- Top Attractions That Will Bowl You Over!
Often touted as South India's cultural capital and gateway city, Chennai has a lot to offer in terms of culture, tourism, food and so on. This potential tourist destination has a rich history of its own, besides a number of landmarks that manifest excellent architecture and are cultural centers in their own rights. It is a city that will encourage you to delve deeper beneath the surface and explore its distinctive attributes. Previously, it was a cluster of villages until the British developed it into a trading port, naval base and administration hub. If you are in Chennai or are planning a trip sometime soon, you must check out the following places to visit in Chennai
8 Best Places to visit in Chennai
1. Marina Beach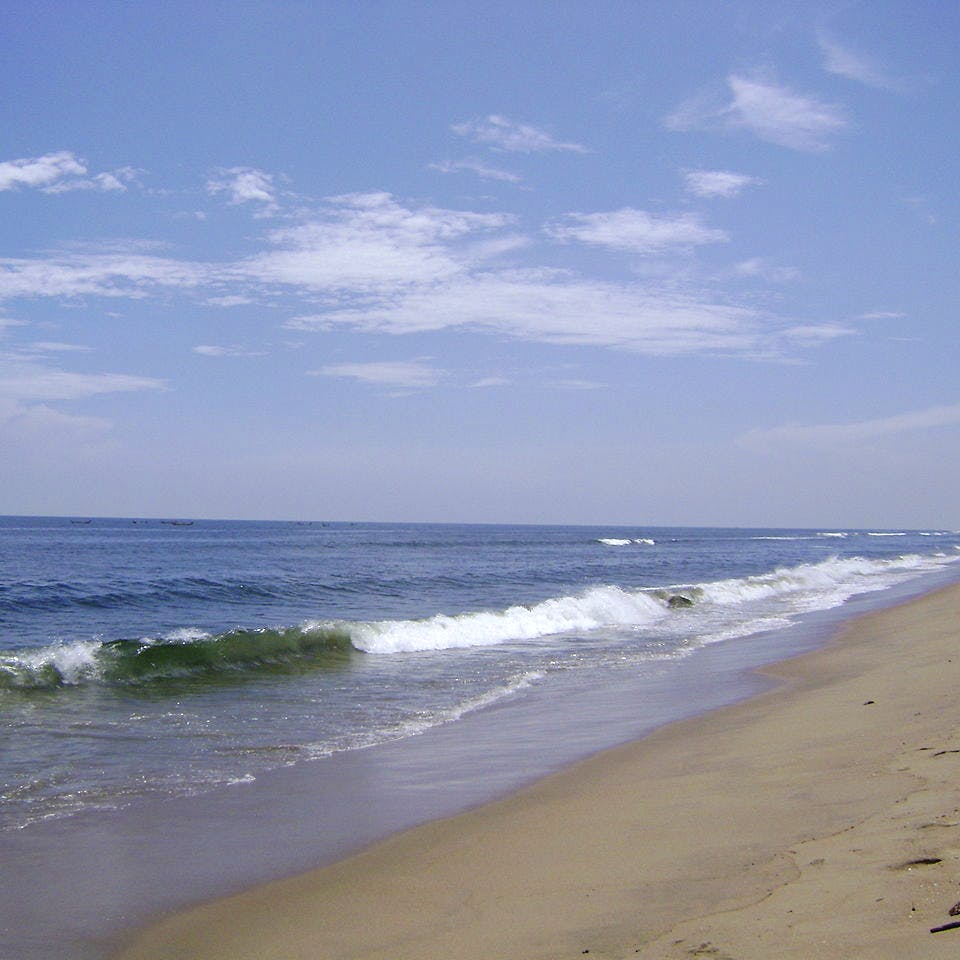 A natural urban beach along the Bay of Bengal, the Marina Beach stretches along a distance of 13 kms, making it the longest natural urban beach in the country and the second largest in the world. With almost 30,000 visitors a day, it is also the most crowded beach in India. The white sandy shore is a treat to sore eyes while the merry-go-rounds and souvenir shops add to the charm. You can enjoy quality time with your loved ones or simply take a solitary walk in the cool evening breeze. Munch on the delicacies sold by the street-food vendors to delight your taste buds.
Entry fee: Free
Timings: Anytime
2. Government Museum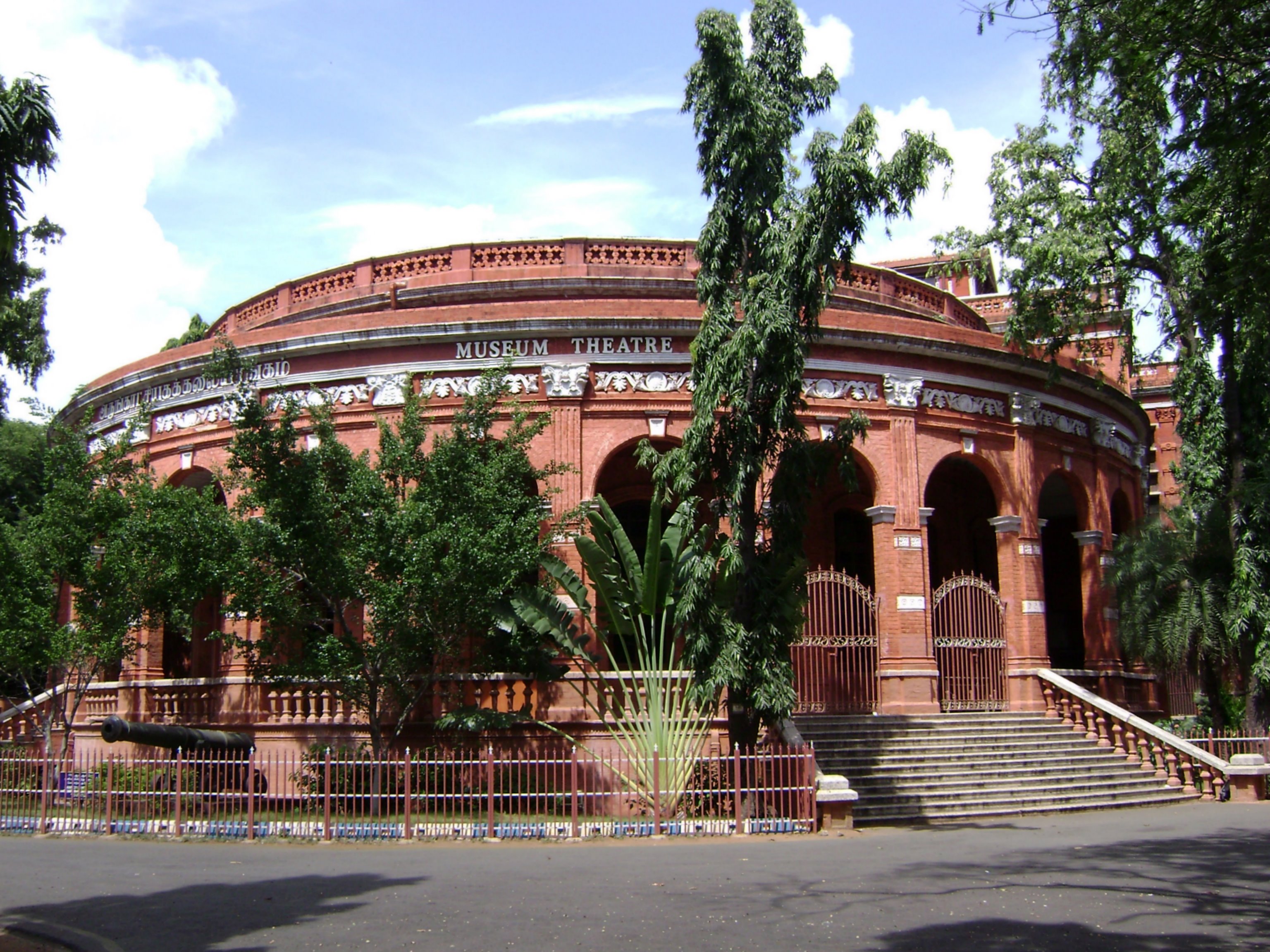 Established in 1851, the Government Museum of Chennai is the second oldest museum of India. Built in the Indo-Saracenic style, this museum is one of the top Chennai tourist places, boasting of a rich collection of the works of Raja Ravi Verma. Situated in the Egmore suburb of Chennai, this place is known for preserving some of the best ancient South Indian bronzes, dating back to the 10th-13th The Amaravathi Gallery also houses marble scriptures depicting the life of Gautam Buddha.
Entry fee: Free
Timings: Anytime
3. Arignar Anna Zoological Park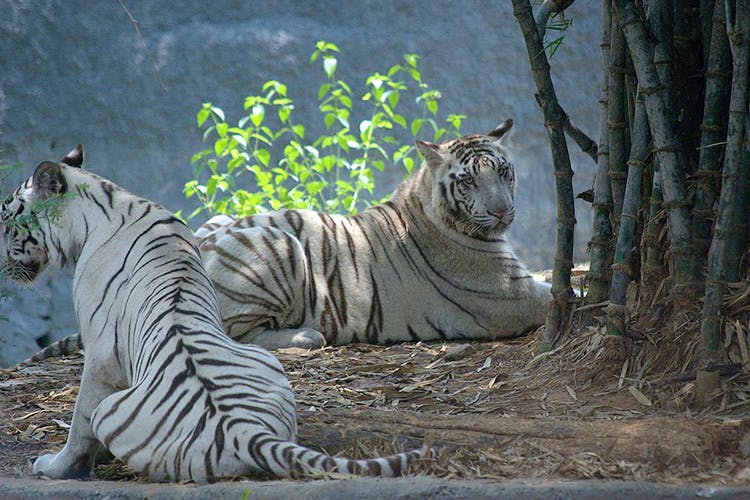 If you take a keen interest in flora and fauna, you should definitely check out this favourite weekend spot for Chennai residents. Situated at a distance of only 32 kilometres from Chennai city, the Arignar Zoo is the largest of its kind in South East Asia, sprawling over an area of 1260 acres. Besides an extensive collection of endemic and exotic animals, the zoo also offers trips to safari parks where you might spot lions and deer. A nature-lover's paradise, this destination is home to as many as 138 species of animals including lions, tigers, Himalayan brown bear, various species of reptiles and much more. Tick this off your bucket list as you look for the places to visit nearby Chennai on road trips by Revv cars on rent.
Entry fee: Rs. 50 (for adults), Rs. 100 for zoo round
Timings: 9am to 5pm, closed on Tuesdays
How to reach: Nearest railway station is Vandalur railway station
4. Marundeeswarar Temple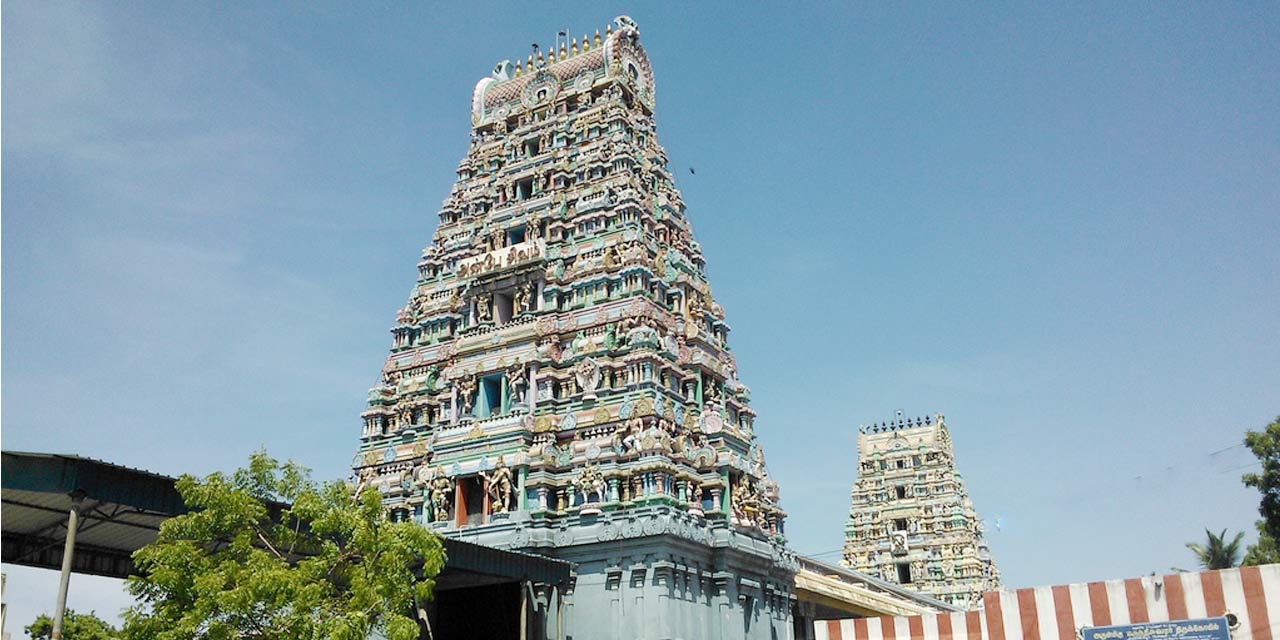 This magnificent temple located in Tiruvanmiyur in Chennai, is dedicated to Lord Shiva. He is worshipped here in the form of Marundeeswar or Aushadeeswarar, the God of Medicines. It is a fine specimen of Dravidian architecture, besides being a spiritual place of interest. In fact, it is believed to have miraculous powers to cure any medical condition or health issues. A nice destination for self-drive car trips nearby Chennai, it hosts many festivals such as Shivratri, Skanda Shashthi, and Vinayaka Chaturthi.
Entry fee: Free
Timings: 9am to 8pm
5. Mahabalipuram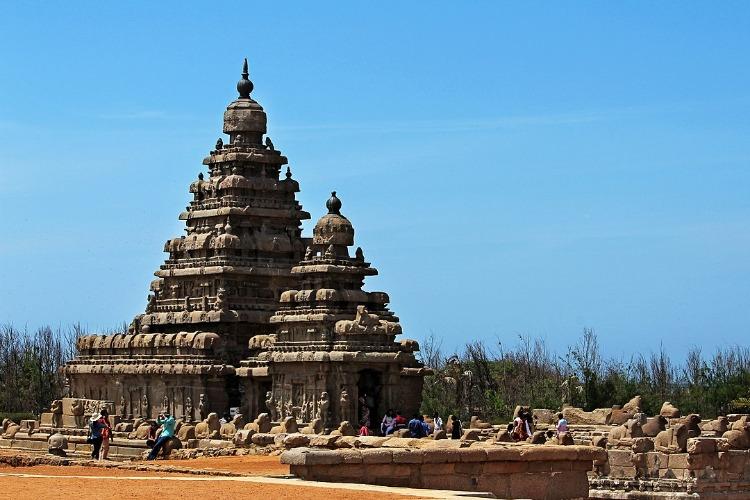 This ancient place is one of the most sought-after places to visit near Chennai within 100 kms by road, well-known for its rock-cut built-up architecture with intricate carvings. It also features the iconic Shore Temple, carved out on a large block of granite. Likewise, you can explore many other such carvings and engravings of historical/mythological value, including 'Pancha Rathas', Krishna's Butterball, and so on. The drive from Chennai to Mahabalipuram, a distance of around 60 kms along the seashore, is an equally delightful experience. You can also spend some time lounging at the sandy beach.
Entry fee: Rs. 10 for Indians, Rs. 340 for foreigners
Timings: 6am to 6pm
6. Royapuram Fishing Harbour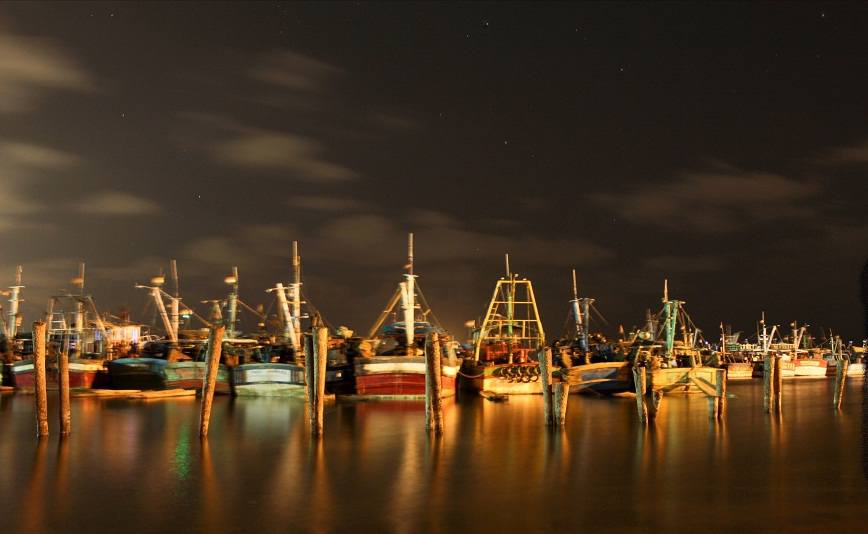 Though it might not sound like a great idea as compared to the other fun places to visit in Chennai with Revv self-drive car rental, but it is indeed an engaging experience to watch the fishermen in action, amidst the stunning dock and backwaters. If you are open to ideas, you can perhaps learn fishing or simply figure out the differences between a variety of fishes! Make sure you reach in the early morning hours to see the unloading of the catch which is then auctioned to restaurateurs all around the city.
7. Guindy National Park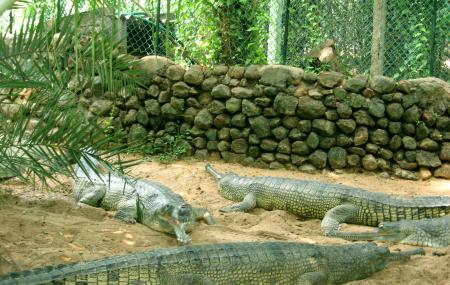 Up for an adventurous day out? Pay a visit to this national park, which is home to 300 kinds of animals, 150 species of birds and 15 species of mammals, reptiles and amphibians. Sprawling over an area of over 2.70 sq. kilometres, this is located in an area that was previously a part of Raj Bhawan and IIT-Madras.
8. Santhome Cathedral Basilica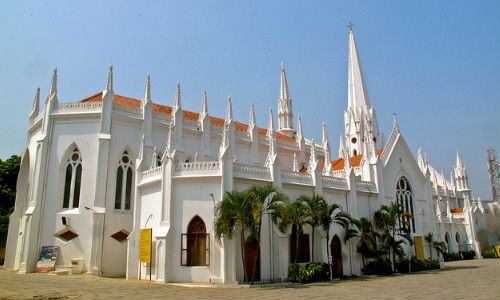 Located in Chennai's Mylapore neighborhood, this is considered to be a revered Christian site. It was constructed in the year 1523 by the Portuguese and is said to be one of the only three basilicas of the world to be constructed over the tomb of a direct Apostle of Jesus Christ. It exhibits a neo-gothic style of architecture that makes for a lasting impression.
Frequently Asked Questions:
1. What are the best shopping areas in Chennai?
The top shopping destinations in Chennai are Pondy Bazaar and T. Nagar. Some of the other popular shopping places in Chennai include Sowcarpet, Ritchie Street, Burma Bazaar, Cotton Street, etc.
2. When is the best time to visit Chennai?
Chennai has a hot and humid climate almost throughout the year; the only relatively pleasant months are between November and February. So the ideal time to visit Chennai is during this period.
3. What are some night-time activities that can be enjoyed in Chennai?
You can go to Marina Beach or Besant Nagar Beach for a peaceful stroll at night. But if you are more into partying, you can explore clubs and bars like Pasha, Gatsby 2000, 10 Downing Street, Blend, The Leather Bar and Bay 146. Street food lovers must check out Burma Bazar which is open till late night.
4. What are the good places to visit near Chennai within 200 kms by road for a two-day trip?
Mahabalipuram is one of the best places to visit for a one-day trip from Chennai. Other options include Kanchipuram, Tirupati, Vellore, Pondicherry and Tiruvannamalai.
5. Which are the popular street foods in Chennai?
You can try bhajji, murukku sandwich, idli, sundal, chaat, puttu, Uttapam, Dosa, idiyappam, Thukpa, kothuparotta, etc.
6. Which are the famous temples in Chennai?
Kapaleeswarar Temple, Parthasarathy Temple, Thyagaraja Temple, Ashtalakshmi Temple and Vadapalani Andavar Temple are the must-visit temples in Chennai.