10 Most Charming Himachal Pradesh Destinations for Blissful Road Trips
What if we told you that you can get a glimpse of heaven here on Earth itself? Well, you'll certainly be very impatient to experience such places up close and personal. Well, this actually is the truth! One of the most beautiful countries of the world India has incredible mountains hovering in its northern side. The mighty Himalayas are like a crown decking the country like a jewel. And around the Himalayas we have a plethora of the most alluring destinations that can charm you round the year. Today, precisely we want to talk about Himachal Pradesh, which has some of the very enticing and heavenly destinations under its wings.
Himachal actually means the land of snow. And when you visit this destination during the winters, you will actually find layers and layers of snow making a perfect backdrop to some jaw-dropping beautiful natural sceneries. But that doesn't mean summer is any less glorifying. Imagine the first or the last rays of the run in the beautiful palette of red hues illuminating the place like a dream and dancing gleefully between the twigs, branches, and trees. So, aren't these reasons enough to plan a nice road trip to Himachal Pradesh? Well, if you are convinced then, let's read more.
Top things to keep in mind when travelling to Himachal Pradesh
Best time to travel Himachal Pradesh — The best time to travel to travel to Himachal Pradesh is from October to February. But you'll find most places pleasant and beautiful all-round the year.
Things to do in Himachal Pradesh — If you are looking for the best things to do in Himachal Pradesh, then get ready to read a long list.  You'll find lots of adventurous activities in store for you like river rafting, trekking, mountaineering, ice skating, skiing, camping, etc. But that's not all. Enjoy sightseeing and visiting the devotional centres located in Himachal Pradesh as well. Above all, we are sure you shall feel rejuvenated amidst the simplicity of a rustic lifestyle in the lap of nature. 
Totally captivating places to visit via a road trip in Himachal Pradesh!
After reading all such praises about this stunning State of India, are you looking for the places to visit in Himachal Pradesh? Then here's a checklist! 
1. Kullu and Manali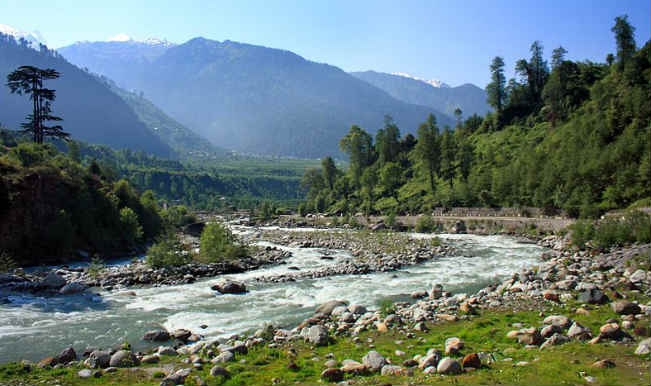 Looking for a peaceful and beautiful experience this holiday? Then do visit the most alluring tourist places in Himachal – Kullu and Manali. They are the famous hills stations of the State and offer you very rich and lush greenery, splendid velvety hills, and sparkling clean waterfalls to enjoy your time better at these destinations. Indulge in the best experience of sightseeing, bird watching, and even river rafting when you are visiting Kullu and Manali.
2. Shimla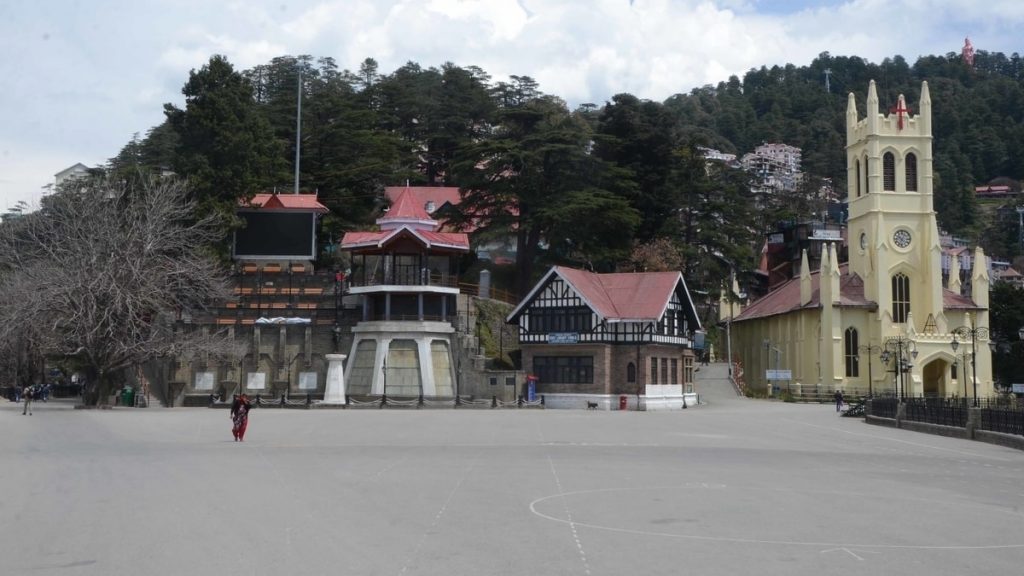 Shimla, the colonial city that has adapted to contemporary makeover without giving away its old-world charm is also one of the top attractions of Himachal. The stunning snow-clad mountains surrounding the most charming town and some incredible lakes make your trip all the more memorable. Peace and tranquillity – what else could you ask for during your getaway from the monotony of daily rigour?! 
3. Mandi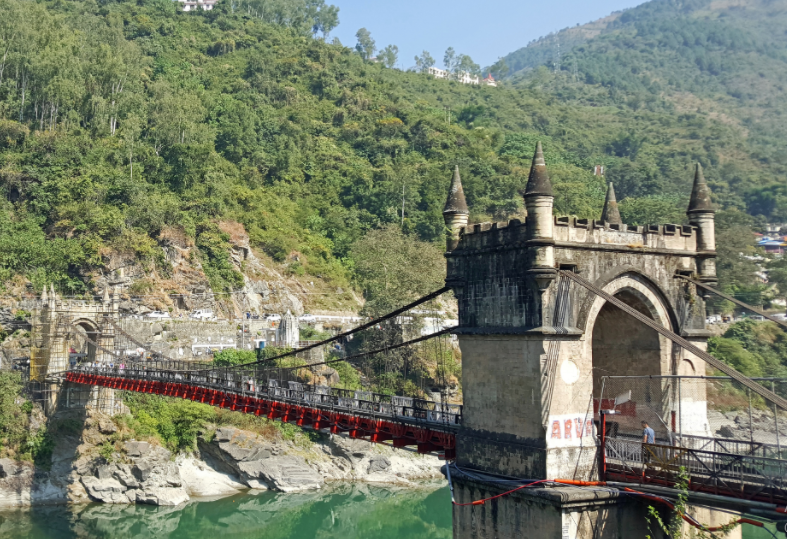 Mandi is rightly called the Varanasi of Himachal and prides in showing off the most luscious greenery that would surely soothe your soul. We call it one of the hidden gems in Himachal because of its quaintness. Tall and attractive pine trees lining the horizons and placid lakes, visit Mandi to forget all your woes and enjoy a calm retreat under the azure blue sky.
4. Nahan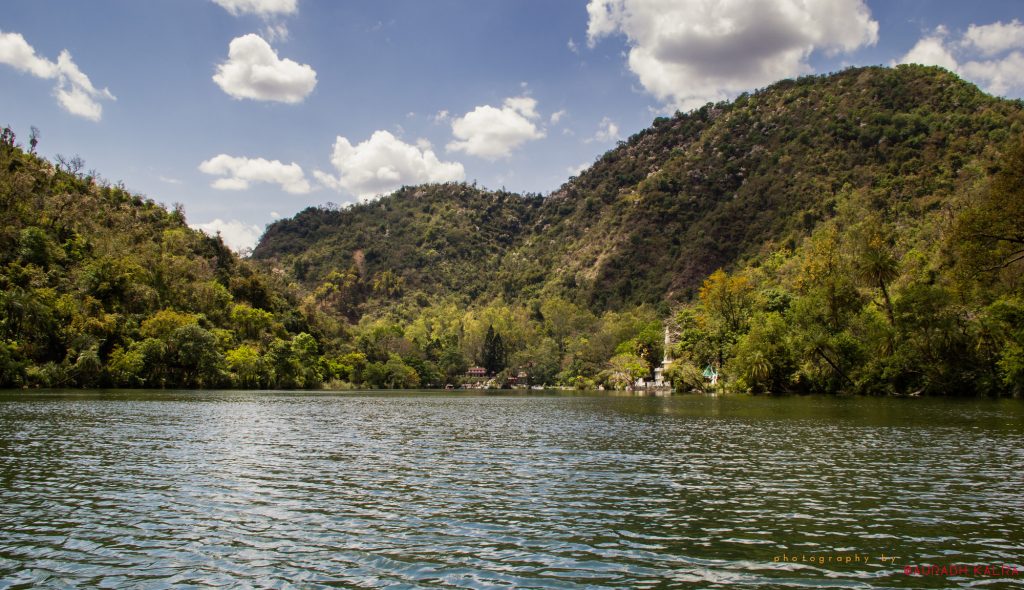 If you are super impressed by waterfalls and rivers, then Nahan is the destination for you. It's a wonderful, picturesque location situated in Himachal Pradesh which isn't known to many and continues to provide a sneak peek into the lofty Himalayas. A secret getaway when you want some solitude and serenity. 
5. Kangra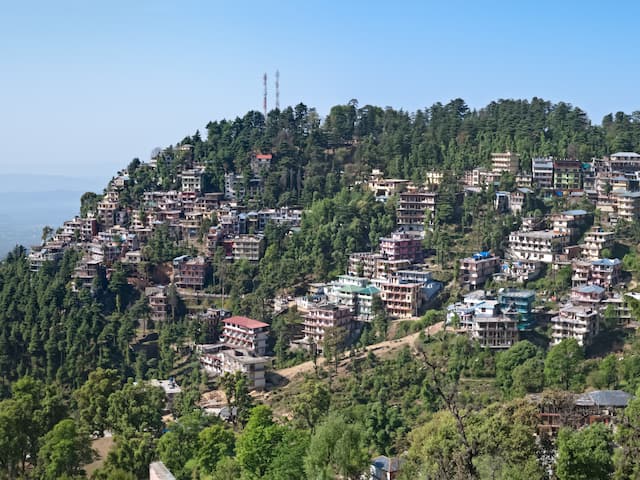 Sucker for off-beat destinations? Travel to Kangra in Himachal! The magnificent little town is full of rich tea plantations and mesmerising lakes and hills. It has everything that a traveller looks for in a heavenly location!
6. Kalpa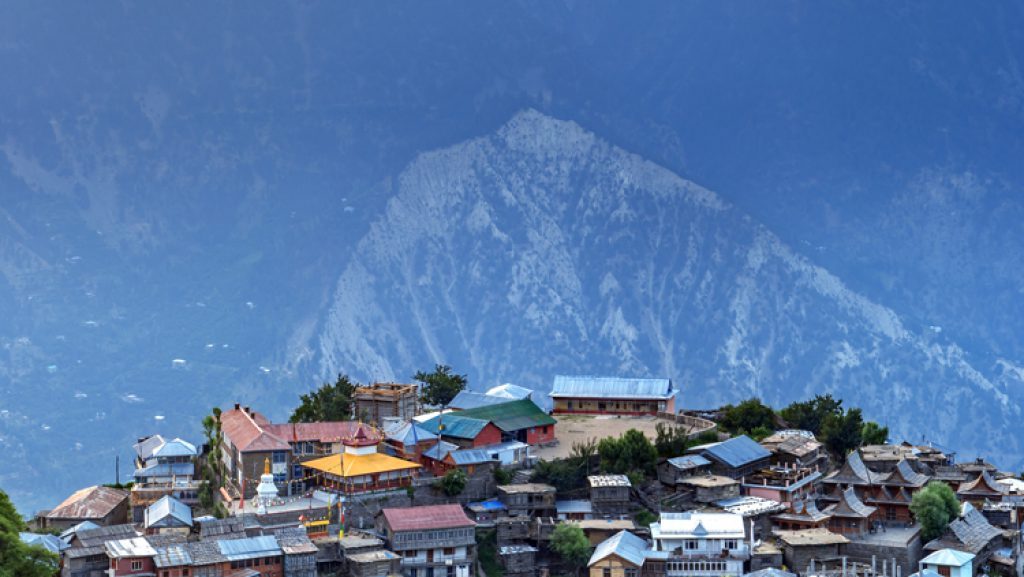 If you really want to visit the exceptional Hu-Ba-Lan-Kar monastery in Himachal, which is a beautiful example of Buddhist artistry and architecture, then you should definitely visit Kalpa. It is a pristine location with some very enticing waterfalls, glamorous hills, and absolutely lovely greenery all around. A trip here would certainly make you feel at peace and calm.
7. Shoja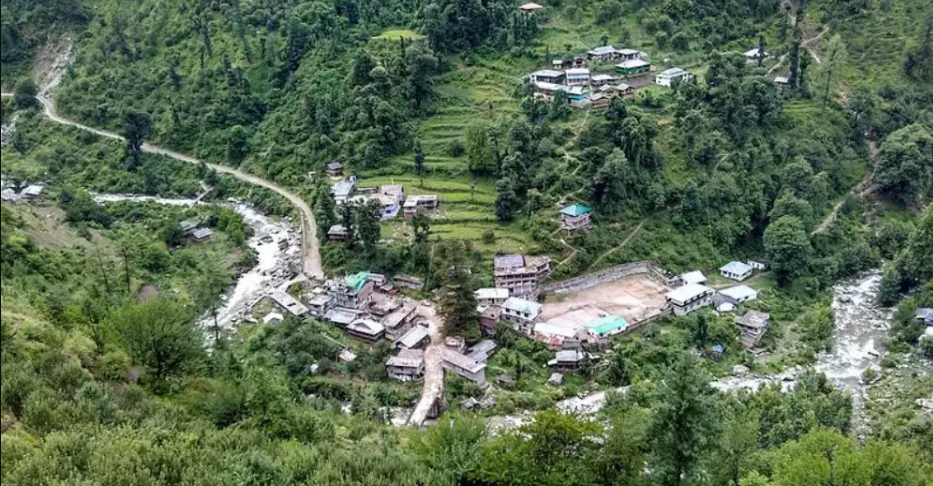 An absolutely virgin and raw beauty in the State of Himachal is Shoja. This tiny village prides in owning several temples and religious places. However, what you'll perhaps enjoy more is the ambience of this town — very serene and totally welcoming.
8. Sangla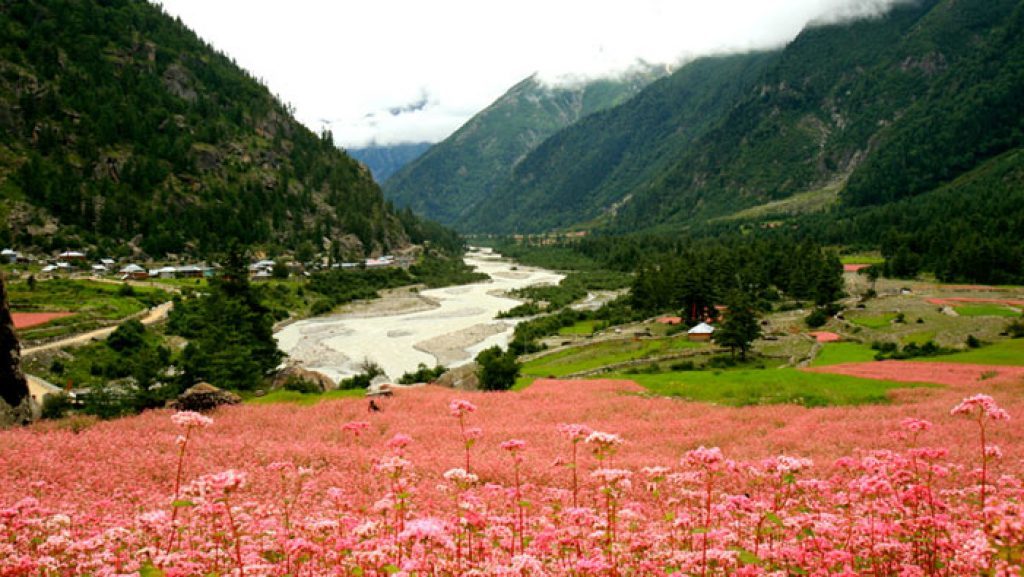 If charming valleys and enticing greenery is what you dream of, then Sangla is definitely the destination that you should visit while you are in Himachal Pradesh. The exotic beauty of this location cannot be expressed in words. And if natural beauty isn't enough for you, you will get to see some of the very prominent forts and temples located here as well.
9. Naggar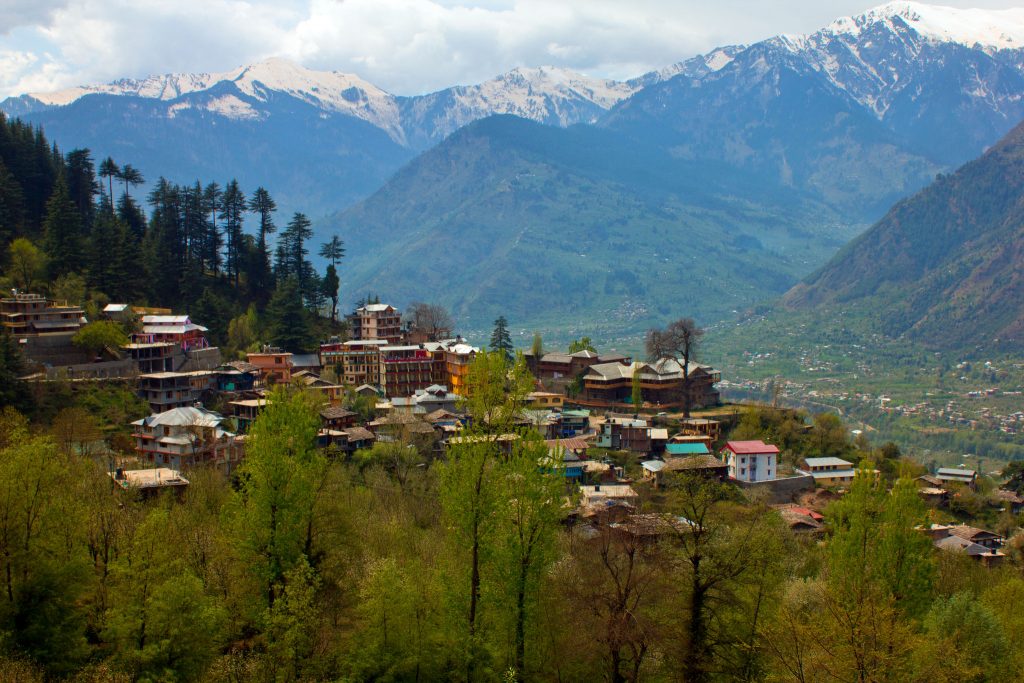 One of the most picturesque locations in Kullu – Naggar — has this unique beauty and attraction that totally engulfs you in its clutches. You get to see such a closer view of the snow-clad Himalayas — and if these weren't enough, then you can even experience adventurous activities at this place.
10. Manikaran Sahib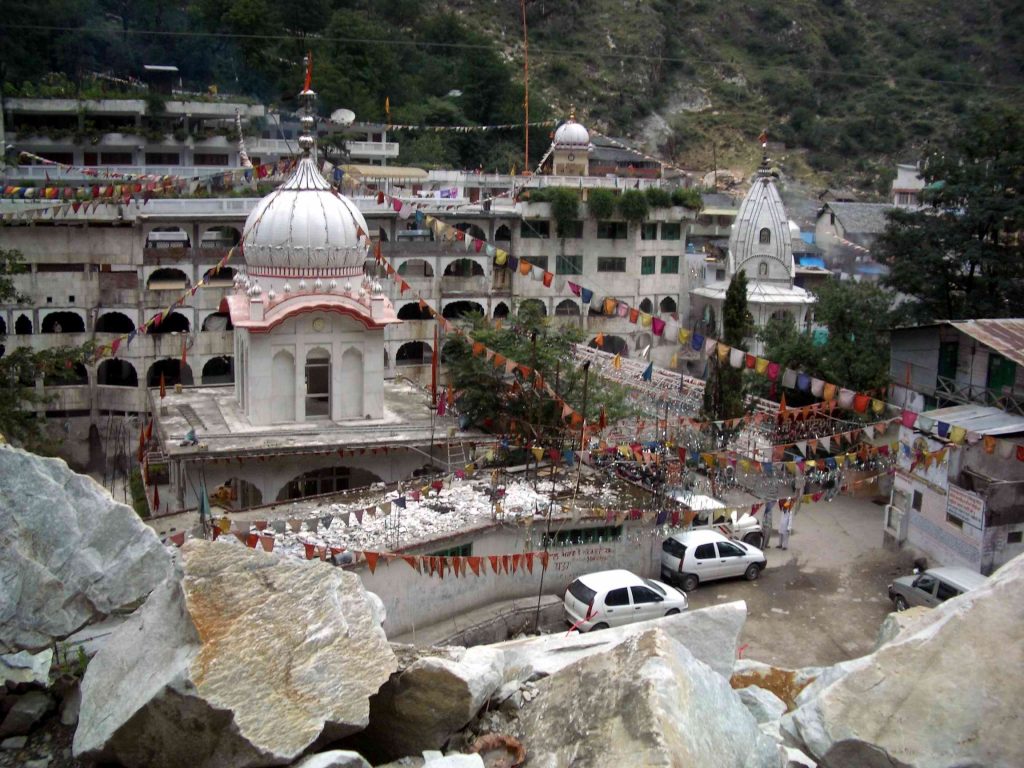 When you are having a car rental in India, you can even drive to this famous tourist and religious destination of Himachal – Manikaran Sahib. Apart from the temples, you will find some very prominent hot-springs which attract tourists like magnets.
We did our best and listed the best and most amazing 10 alluring locations in Himachal Pradesh. But as we said, the beauty of Himachal Pradesh is totally heavenly and couldn't be limited to only these locations. Well, since you have the convenience of self-drive car rental by Revv with you, why don't you explore more and visit other stunning locations as well?! There is Parwanoo which is a sweet hill station of Himachal, Paonta Sahib which offers religious attractions, Kasauli – the enchanting natural destination, Mini Switzerland of India — Dalhousie, Kufri – full of lovely snow, and even Chail – a delightfully untouched location. We are sure after visiting all these destinations you would find it hard to settle down at your own hometown again. The loveliness and the beauty of these destinations shall keep beckoning you time and again.