Affair with Adventure – Explore The Terrains of Badrinath and Kedarnath
If adventure flows in your blood, then you are always on a search for the chance to take a dive to get an adrenaline rush. This also includes going for road trips – especially, to travel to a location that offers you excellent opportunities to explore a plethora of activities. So, what's the plan now? Where are you headed to this year to enjoy the kick of life better? Is it somewhere near the hills or greens? Or is it especially a camping destination with trekking tracks? Wait! Let us guess! Is it the one that has it all? 
And when we consider a place that offers it all, we conjure up a picture of Uttarakhand. Yes, so Uttarakhand it is! No doubt this entire State is a glorious gift, but some special places here are totally enticing and worth visiting. Yes, you guessed it right. We are talking about the road trips to Badrinath and Kedarnath. You would have definitely heard about these two towns that are steeped in natural beauty and spirituality. But do you know, you also get to experience some of the very exciting adventurous activities here? Yes, one the most well-known hill stations of Uttarakhand – Kedarnath, and a very prominent town – Badrinath, are always ready for visitors with devotional stories, alluring peaks, and lovely rivers. Well, ready to explore all these up close and personal?
Important things to know about Kedarnath and Badrinath Road Trips
Most suitable time to travel — The best time to travel to these towns is from October to June when the weather is excellent here. And during the rest of the months the weather isn't suitable for adventurous activities.
A list of things to do — Want to know about the top things to do in these cities? Then enjoy the most fabulous adventure time here, pay homage at the prominent temples, visit the famous monuments, and even enjoy the fabulous sightseeing experience. 
Indulge in the most magnificent experience of your life by visiting Kedarnath and Badrinath!
There is a lot to say about these ravishing cities of Uttarakhand. From being famous for the Char Dham Yatra to the mind-blowing and rib-tickling activities – everything about them have gained popularity. That is why we especially thought to categorise everything specifically about these cities for you. Read about the important things to know about Badrinath and Kedarnath Dham and all the essential factors of travelling to these cities.
The Char Dham Yatra of Kedarnath and Badrinath!
Char Dham Yatra basically means traveling to the four sacred cities of Uttarakhand (near the Himalayas) which hold a very prominent place in the Hindu religion. You visit Yamunotri, Gangotri, Kedarnath, and Badrinath during this journey. You start your pilgrimage by taking a dip in the Yamuna River and getting rid of your sins and visiting the Yamunotri Dham near it. Now, from here you travel to the Gangotri Dham and then move on to Kedarnath. The Kedarnath Shrine here is one of the 12 Jyotirlingas of the country and paying homage here is considered the most essential part of this Yatra. Next, you travel to Badrinath to pay respects at the significant temples there and complete your journey. During this entire journey, you shouldn't forget to take part in the various religious activities happening at these temples like the aarti, puja, etc. Also, keep in mind the Badrinath and Kedarnath opening and closing time– that is 17th May 2021 for Kedarnath and 18th May 2021 for Badrinath (opening time) while they close after the Diwali festival gets over. (The dates aren't released yet) 
The adventurous activities to try and places to visit at Kedarnath and Badrinath!
Let's not forget reading about the exciting sites of these cities and getting the most magnificent experience of your life by visiting these places and trying the amazing things to do here.
Trekking and mount climbing at Vasuki Tai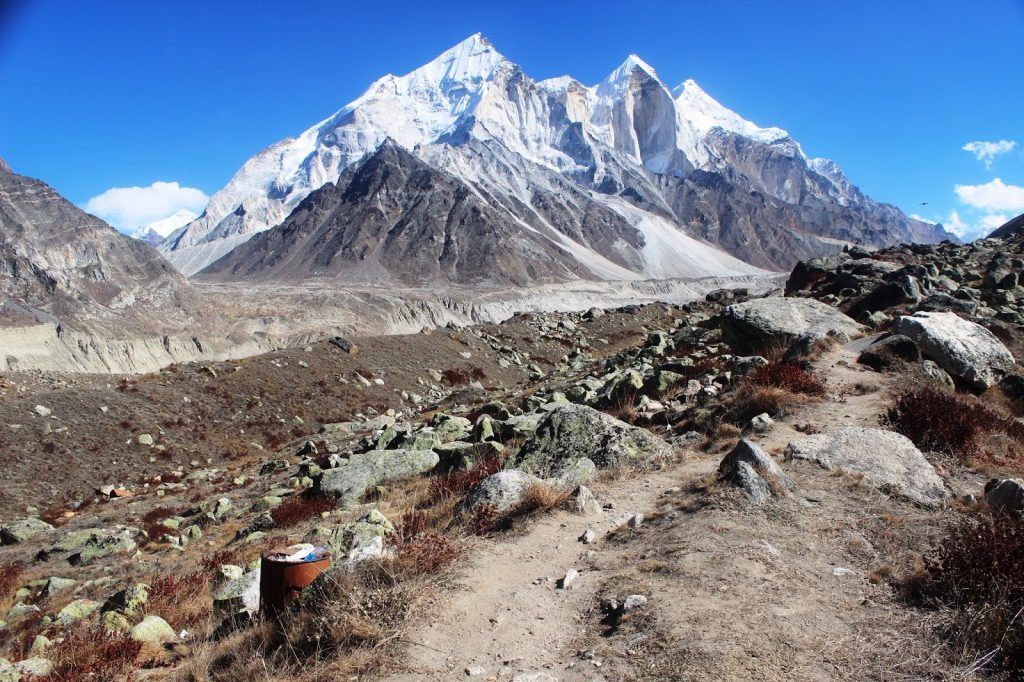 Your adventurous road trips should definitely take you to Vasuki Tai, an enticing site that lies just nearby the foothills of Himalayas and is full of interesting glaciers and snow-clad peaks above. Go trekking and mount climbing here after you've spent hours clicking the perfect selfie at this location.
Trek and enjoy the sight at Chorabari Lake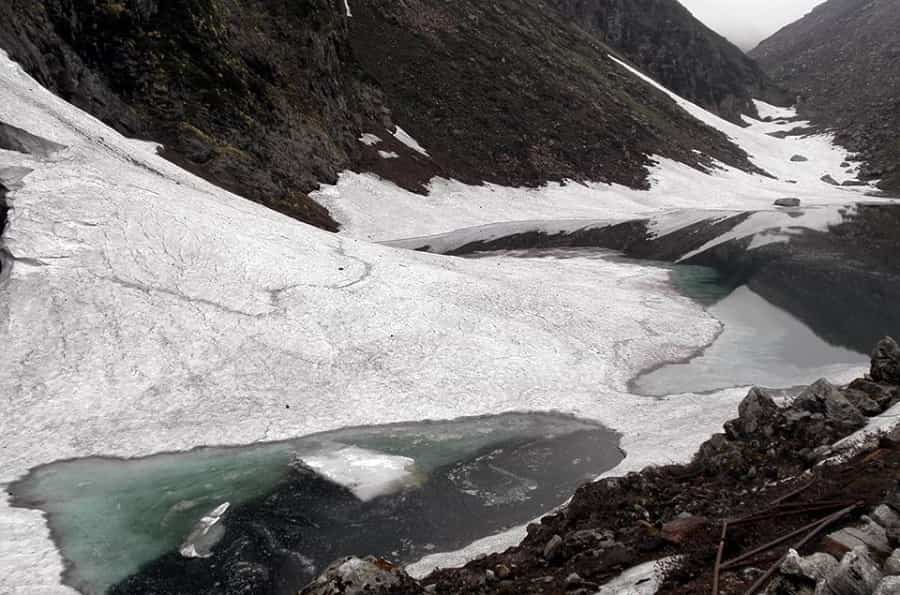 Just around 3 kilometres away from the Kedarnath temple lies this Lake which shows you some really magnificent snow views. The breathtaking view of the clear sky and mighty hills is something worth enjoying. You can trek to this location if you want to view each and every beautiful thing around this lake.
Get dipped in the beauty of Mayali Pass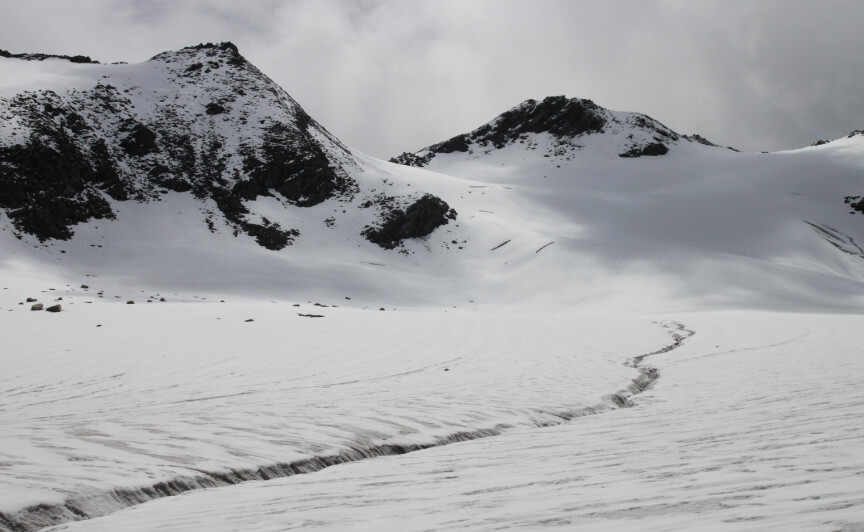 One of the top destinations in Uttarakhand, the Mayali Pass, is often visited by adventure loving travellers and also some of the devotees who travel from Gangotri to Kedarnath. Located about 5000 meters above the sea level, it is a ravishing place in Uttarakhand which lets you enjoy the beauty of the Himalayas in the most spectacular way. You have to trek to this location in order to reach this hidden gem of Uttarakhand.
Relax near the Vasudhara Falls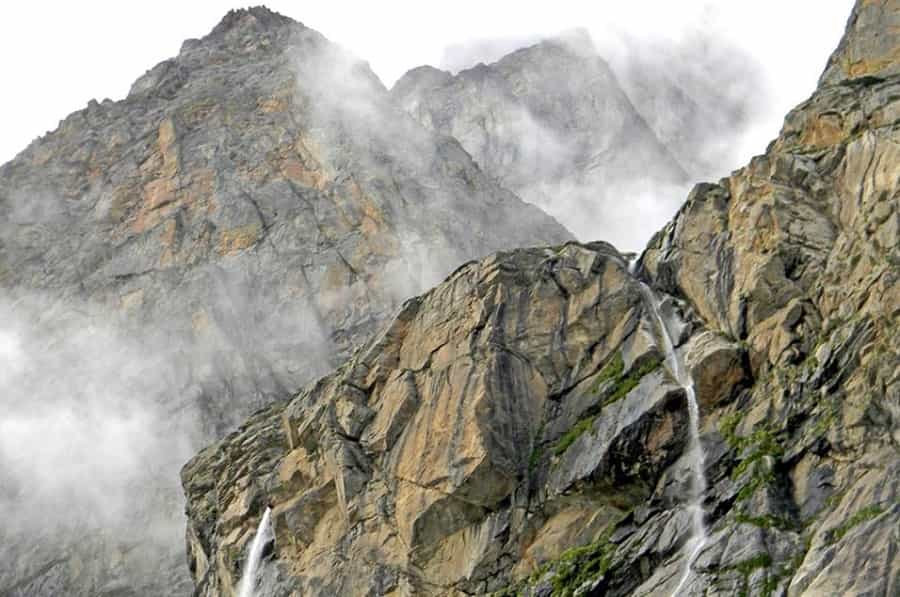 Let's explore one of the most alluring places to visit in Badrinath — the Vasudhara Falls. You just have to trek for about 6 kilometres from the main city centre and reach this waterfall to enjoy a lavish view of the cascading waterfall which is truly fascinating. You shall be mesmerised by this pure and milky water and enjoy the deep rustling sound calming your senses.
View the spectacular Neelkanth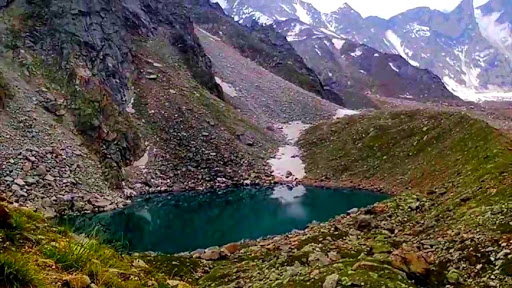 If you have a safe car rental, it will drop you to the nearest location near the trekking area for the Neelkanth range. From here, you can start reaching towards this important and religious peak that's covered with snow during most of the part of the year and looks so majestic even from a great height.
Click the picture of the iconic Bheem Pul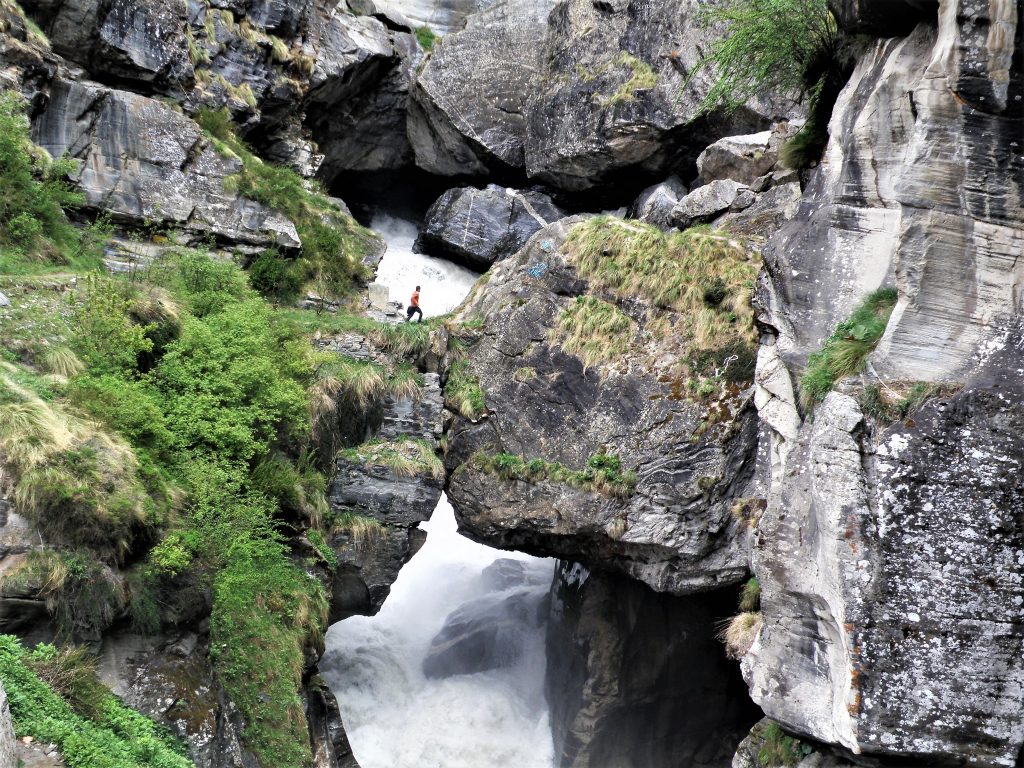 One of the very iconic and nearby tourist attractions from Badrinath is the Bheem Pul. It is a very unique scene to see a natural stone hovering over the River Saraswati which is also considered to be very holy and that is why you'll see tourists flocking this place to especially click pictures while crossing this bridge. Well, you can try it too when you visit this fabulous destination of Uttarakhand.
We are sure the entire list made you dream about a lovely trip, and you are already counting days to your next holidays when you can break free from the mundane and travel to the mountains. Now, don't waste any more time, contact Revv, get a self-drive car rental, and start the trip now to enjoy and experience the most mesmerising, exciting, and spiritual journey of your life.