Experience The Magnificent Dalhousie and Its Many Wonders
If you ever feel exhausted and bored of your regular lifestyle, take a break and visit Himachal Pradesh. This is certainly one of the most beautiful states that boast of many hill stations. One of the most spectacular hill stations that you can plan a trip to in Himachal Pradesh is Dalhousie. Dotted with oak trees and green pine, Dalhousie is a hill station on the Dhauladhar Range of the Himalayas. Apart from the refreshing mountain breeze, verdant hills, and glittering rivers, Dalhousie is popular for colonial architecture. The best time to visit Dalhousie is between April and June during the summers, and December to February during winters.
10 Places to visit in Dalhousie
There are several places in Dalhousie that you can plan your trip to. You can choose a destination as per your choice. The Dalhousie tourist places are for every kind of tourist, which range from adventure seekers to peace lovers. Here is a Dalhousie travel guide for you.
1. St. Francis Catholic Church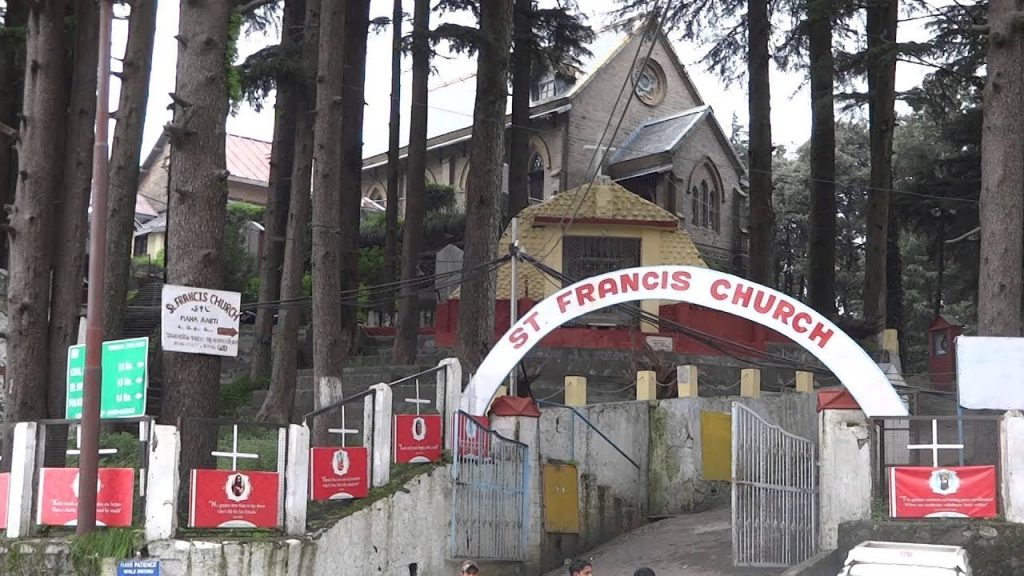 Are you a fan of European architecture and want to witness one? Well, you must visit this beautiful church in Dalhousie. Established in 1894, this church is one of the most significant things to see in Dalhousie and a place of worship. You will not only be able to witness the beautiful architecture but also feel peace.
Best for: History aficionados
2. Panchpula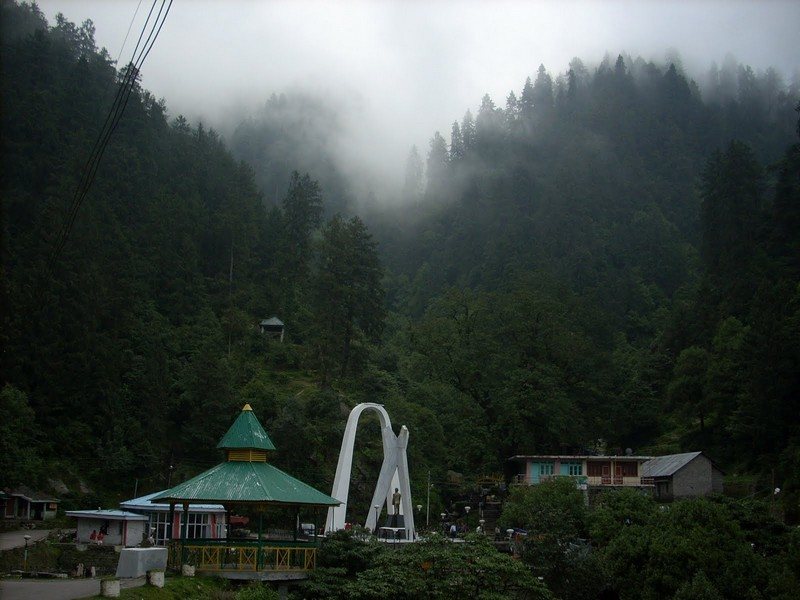 You will find a small yet pristine waterfall here. Well, it is not only the waterfall because of which the tourists visit this place but also the Samadhi of the great freedom fighter Sardar Ajit Singh.  The streams that you find here are the main source of water supply to Dalhousie as well as the nearby villages.
Best for: Trekking
3. Ganji Pahari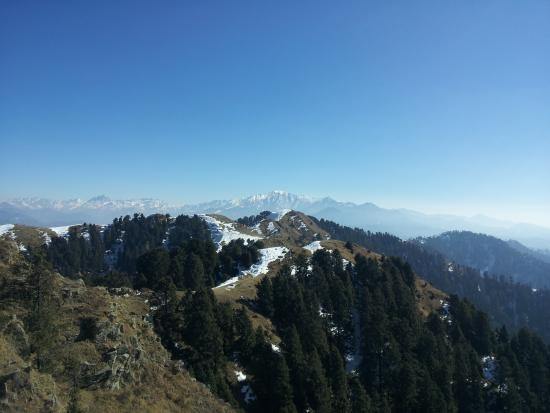 There is no vegetation on the top of this hill; thus, got its name Ganji Pahari, which also means bald hill. You can visit this hill to breathe some fresh air and enjoy a breathtaking view. If you like trekking, you can take a 1-hour trek to this hill and even go camping here overnight.
Best for: Camping, trekking, picnic
4. Satdhara Falls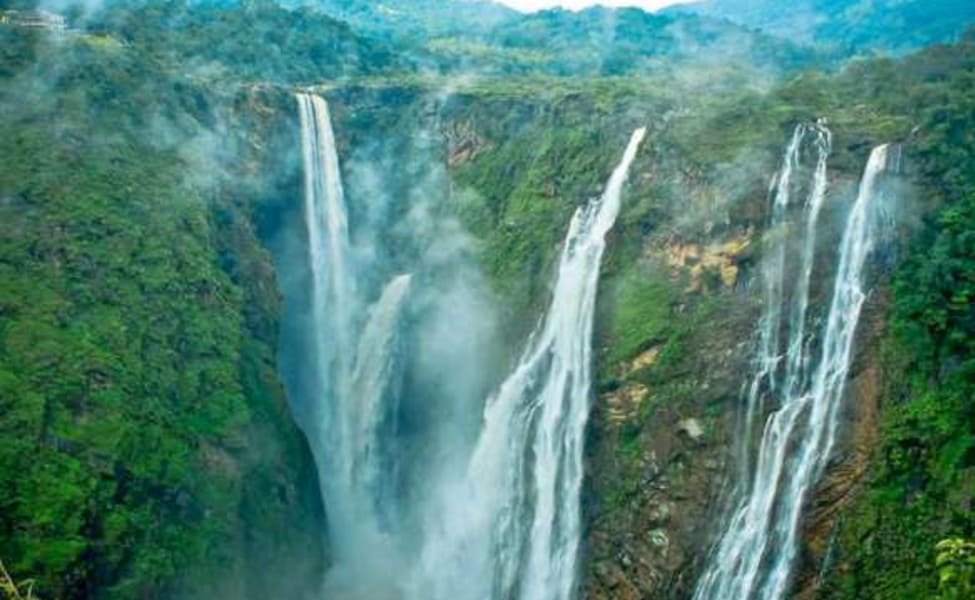 This is a great example of natural beauty where you can find seven streams. The water in these falls is considered to have medicinal as well as healing properties. You can also go trekking along the waterfall.
Best for: Trekking, a dip in the water, relaxing, picnic
5. Rang Mahal
Whether you have an interest in history or not, you must add Rang Mahal to your Dalhousie local sightseeing just to appreciate the architecture. It is one of the very few structures in the country where you can find a blend of Mughal and British architecture. While you are here, you can find wall paintings of Lord Krishna. If you are traveling with kids, make sure you show them this place to educate them about the history of the land.
Best for: Art lovers, history enthusiasts
6. Mall Road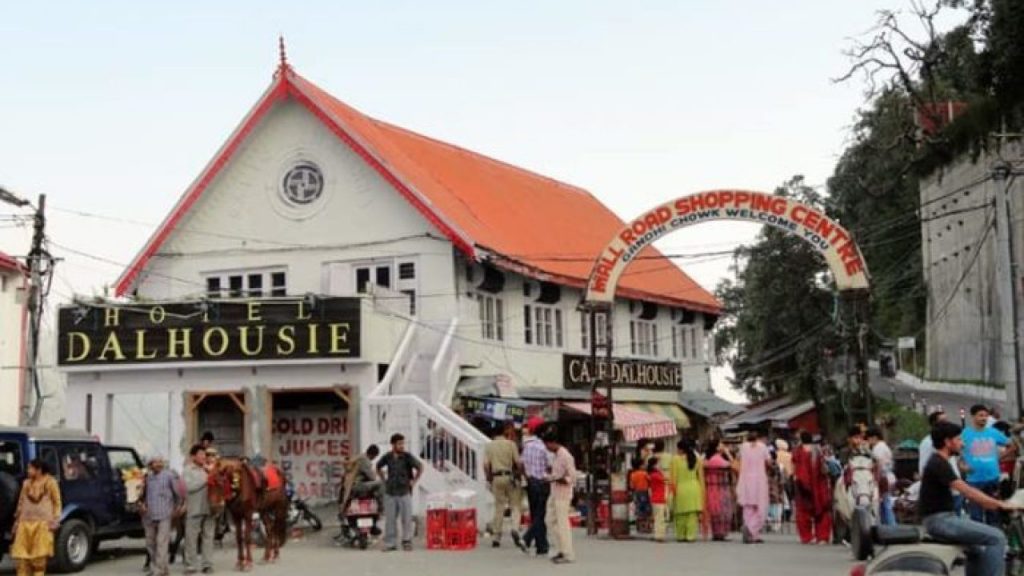 Mall Road is found in all hill stations but the one in Dalhousie is special. It is one of the best places to visit in Dalhousie in December where you can find cafes to hang out at in the chilly weather. It is also a great place for shopaholics and foodies. Once you have visited many of the attractions in the hill station, you can visit one of the cafes, sit back and relax for as long as you want.
Best for: Relaxing, eating, shopping
7. Tibetan Market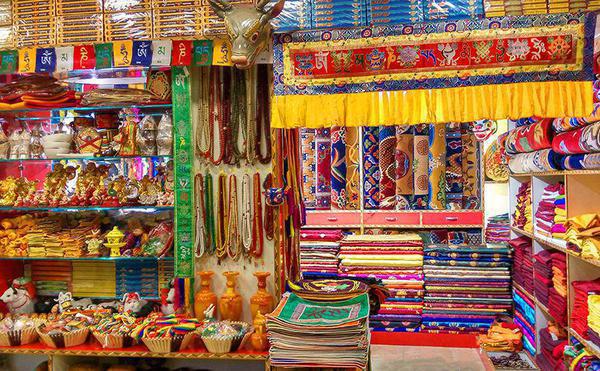 Once you are done covering almost all the places in Dalhousie, make sure you take a quick trip to the Tibetan Market. Here you can find the best Tibetan as well as Himachali handicrafts, beautifully carved jewelry, colorful hand-woven carpets, woolens, home decor items, Chamba slippers, and shawls. You can also take a look at the electronics and toys that you can buy at the most affordable prices.
Best for: Shopping
Tourist places near Dalhousie
Apart from tourist attractions in Dalhousie, there are several places to visit near Dalhousie also, which you can add to your bucket list. Here are some of them:
8. Khajjiar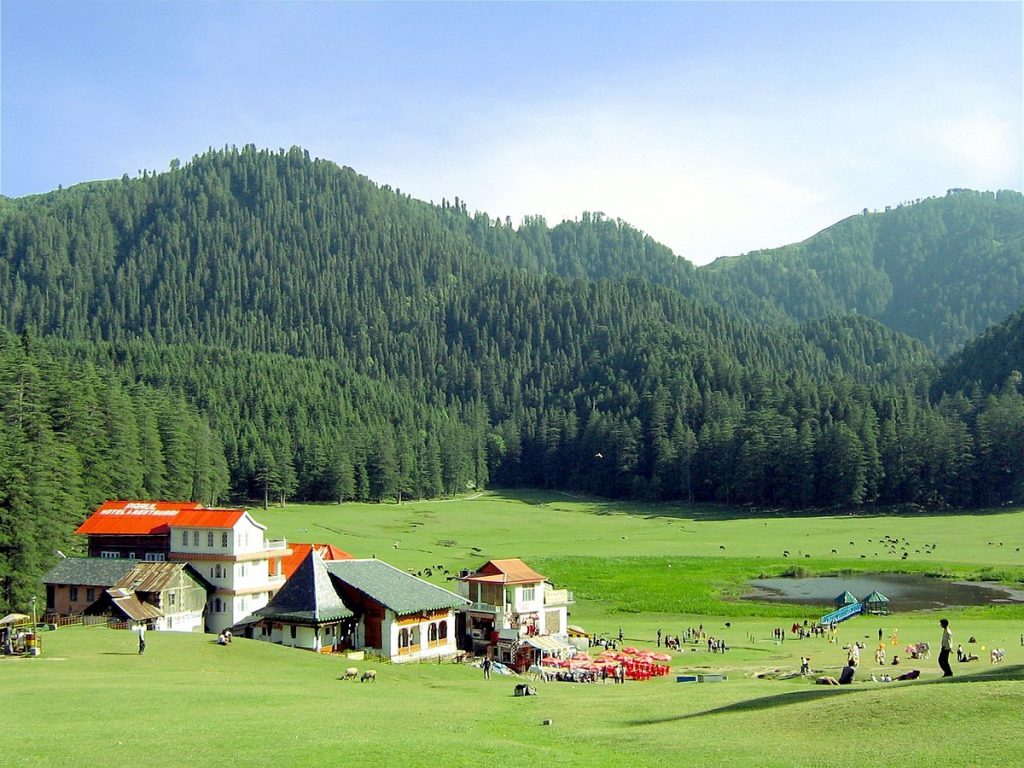 If you are traveling to Dalhousie during the winter season, you can also visit Khajjiar, which is nearby. You can see the snow-capped mountains, pine, and deodar trees here. You can also find picnic spots here where you can spend a splendid time with your family. When you are here, make sure you visit Khajjiar Lake.
Distance from Dalhousie: 22km
9. Kalatop Wildlife Reserve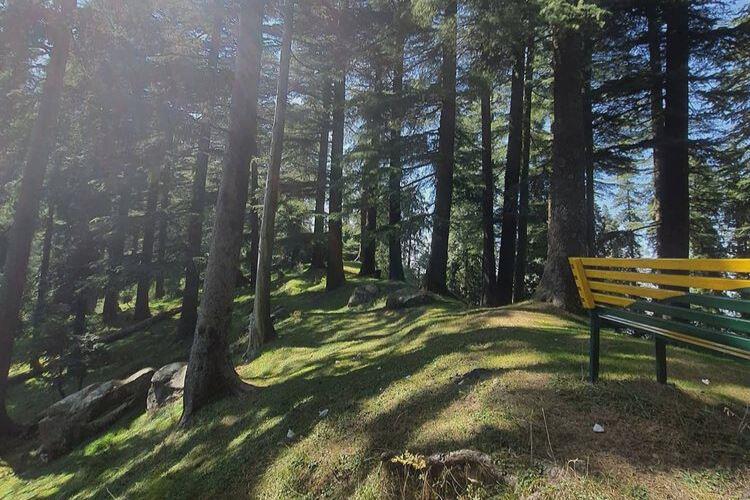 This is one of the best wildlife sanctuaries in Himachal Pradesh and a must-visit place from Dalhousie. Apart from the rich flora and fauna, you can also witness the Ravi River flowing through this wildlife reserve. You will also find the wild daisies here which look absolutely beautiful amidst the greenery.
Distance from Dalhousie: 6km
10. Chamera Lake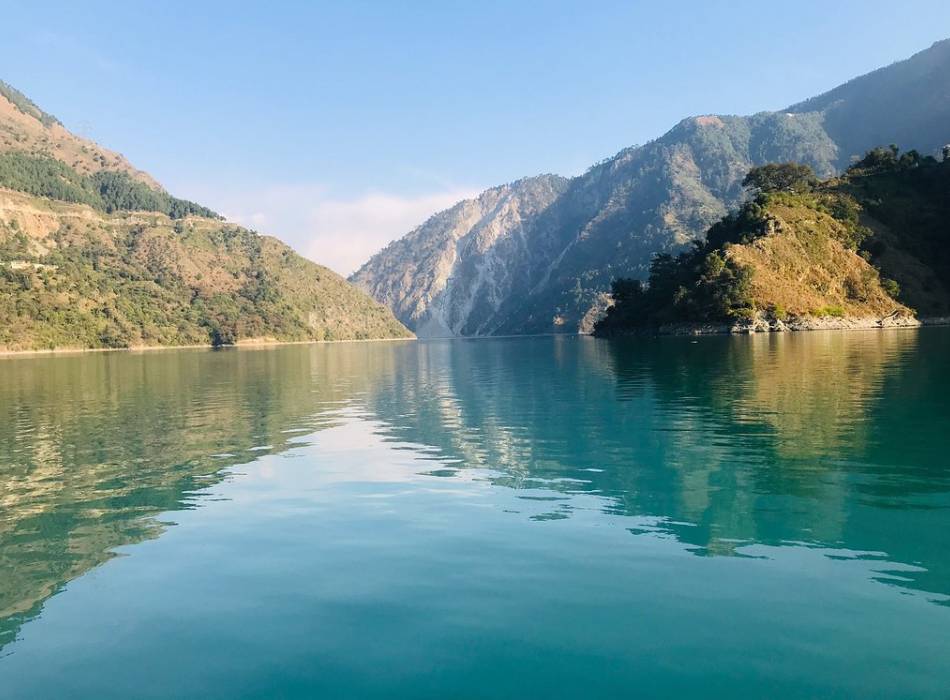 A part of the Chamera Hydroelectric Project, Chamera Lake is an artificial lake that is surrounded by beautiful pine forests. Apart from the scenic beauty, the lake is also popular for various watersports such as motorboating, river rafting, kayaking, and canoeing. 
Distance from Dalhousie: 25 km
To make this trip even better, you can choose to take a self-drive car rental service. You can opt for safe car rental from Revv by visiting their website or app. The best part is, you can choose your preferred car according to your trip budget and requirement, and plan the trip at your convenience.