12 Best Places to visit in India for Snowboarding and Skiing
With winters, comes an opportunity to visit places where it snows. There are many places in India where snowfall occurs and people witness the beautiful sight. Apart from admiring the splendid sight of snowfall, there are several things to do in destinations that remain snow-capped, almost the entire winters. There are several famous hill stations in the country, where you can indulge in activities such as snowboarding and skiing. If you are one of those people who are fond of these adventure sports, then here are some places for snowboarding and skiing in India.
12 Places for Snowboarding and Skiing in India
1. Pahalgam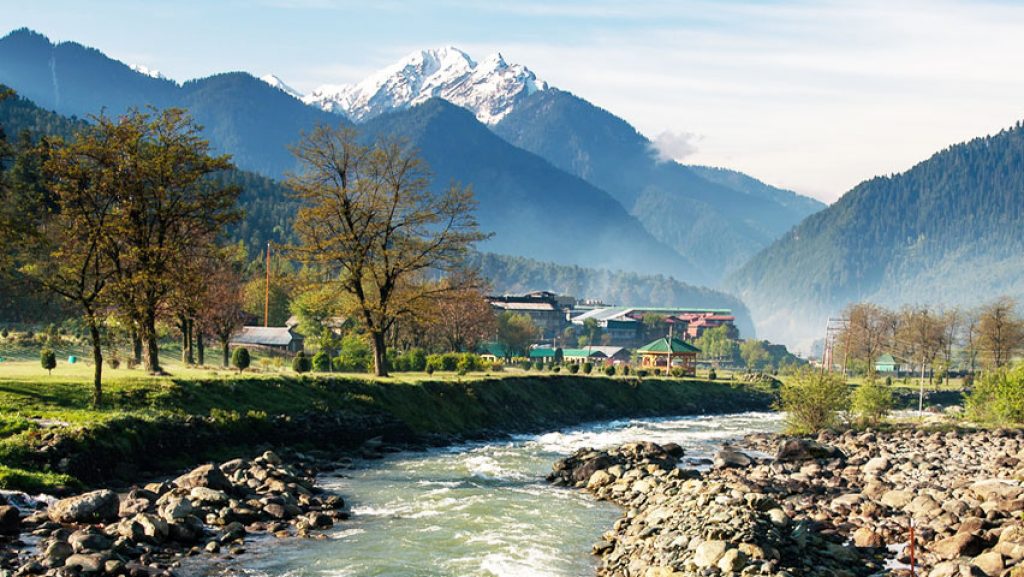 Pahalgam is one of the most beautiful winter destinations in India that attracts a lot of tourists every year. Besides the surroundings that remain blanketed by snow, the destination is popular for snowboarding and white water rafting. You can enjoy these adventure-sports for just a few bucks.
Best time to travel: October to February
2. Gulmarg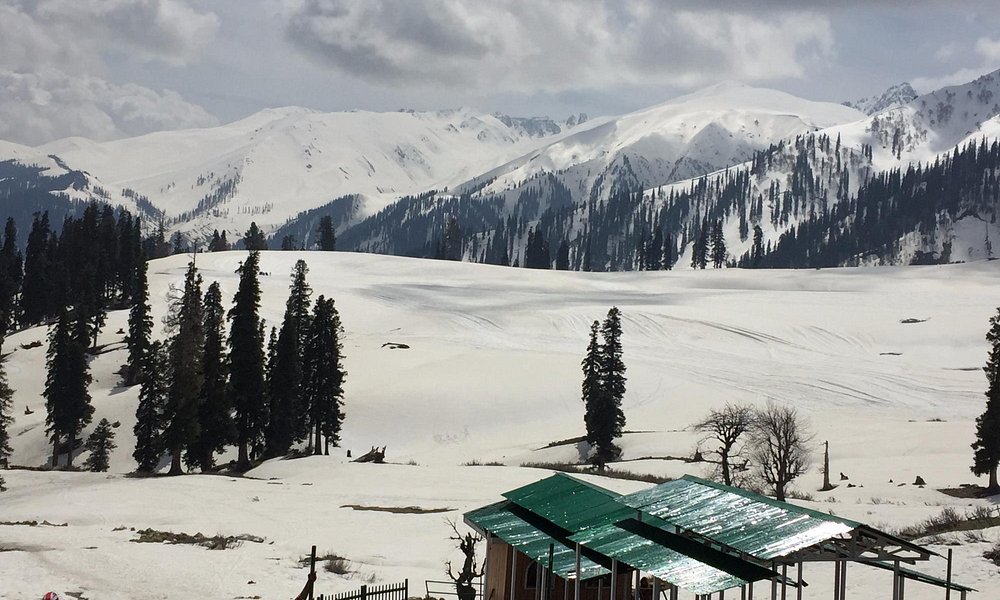 Gulmarg has been ranked the 7th ideal skiing and snowboarding destination in Asia. Apart from skiing and snowboarding, you can also indulge in other activities here such as long-run, trekking, golfing, pony ride, gondola ride, etc. Do not forget to take some amazing pictures surrounded by the lush greenery and pristine white snow, while you are enjoying these activities.
Best time to travel: December-end to February-mid
3. Rohtang Pass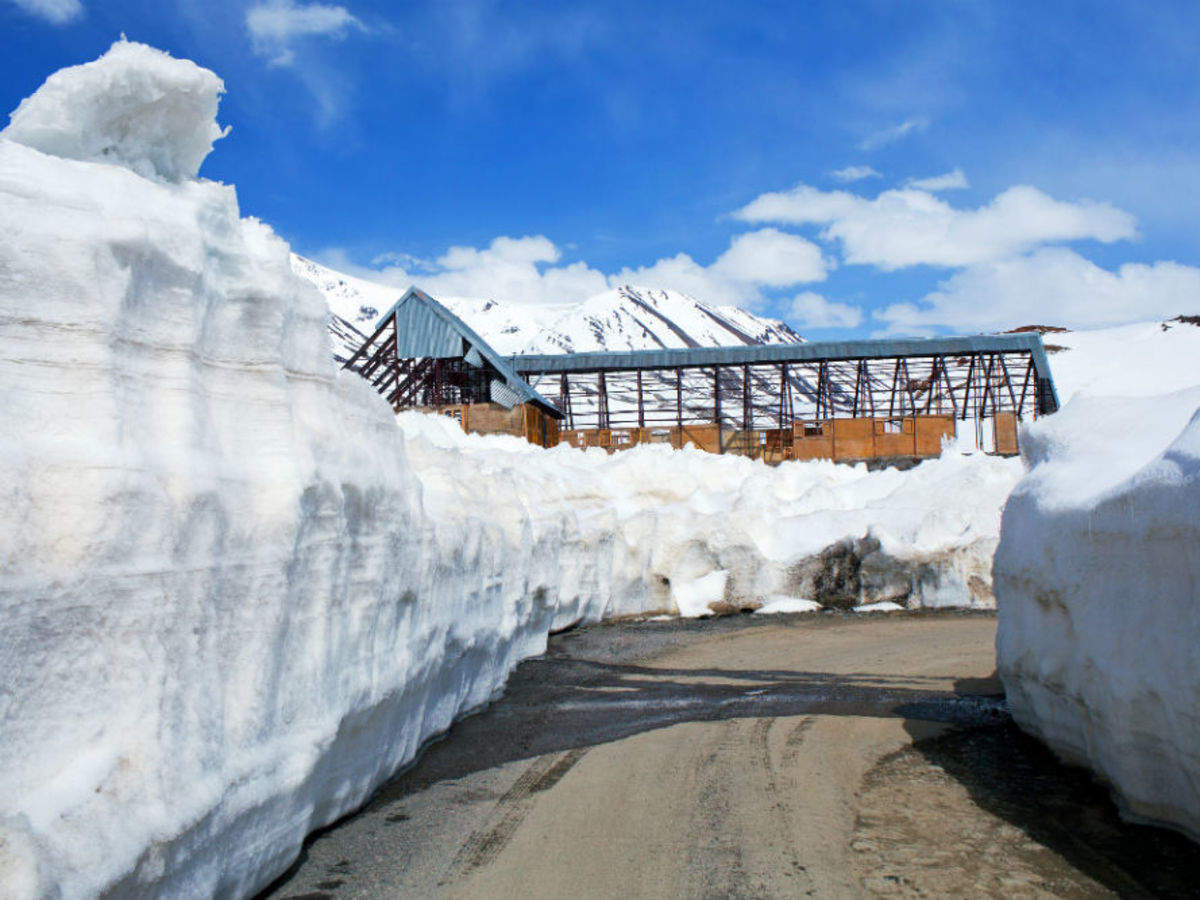 The snow-clad mountains, gorgeous valleys, and eye-catching backdrop make Rohtang Pass famous. This destination near Manali is also known for organizing some of the most exciting adventure sports. You can try skiing and paragliding here without any fear. Rohtang Pass is frequented by many tourists, every year.
Best time to travel: Late April to Early May
4. Mundali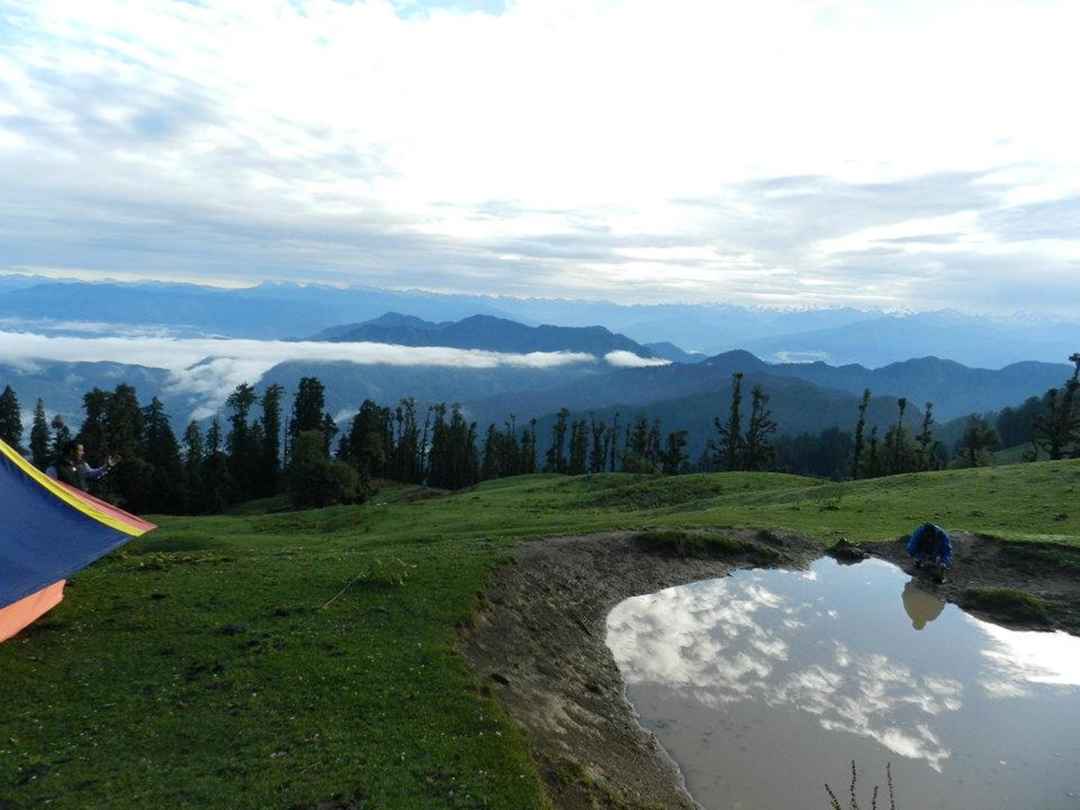 Mundali near Dehradun is an ideal destination for a winter holiday in India if you are looking for an activity like skiing. Some guides can teach you the basics of skiing. Apart from skiing, adventure enthusiasts can also go for trekking and camping.
Best time to travel: November and December
5. Solang Valley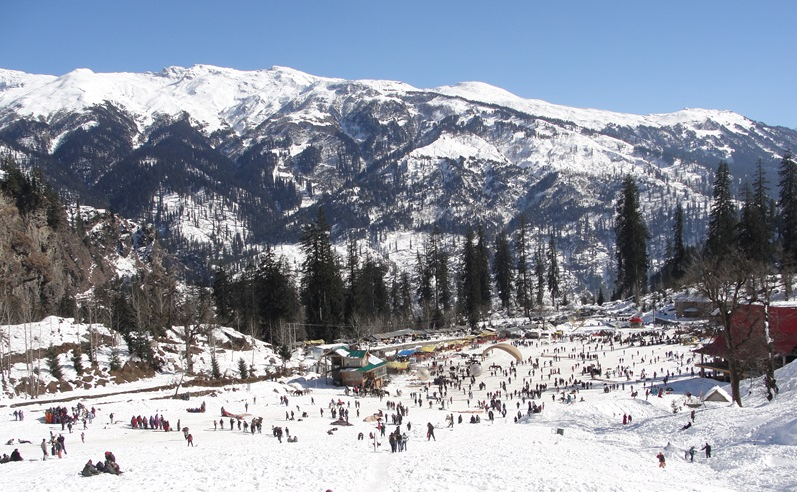 Also called Solang Nala, it is one of the hilly places in India that is often visited by tourists in winters. The skiing slopes in Solang Valley make it one of the favorite spots for the adventure lovers. A ski festival is also organized here every winter which is attended by tourists from various parts of the world. If you are fond of skiing, you must visit Solang Valley.
Best time to travel: December and January
6. Kufri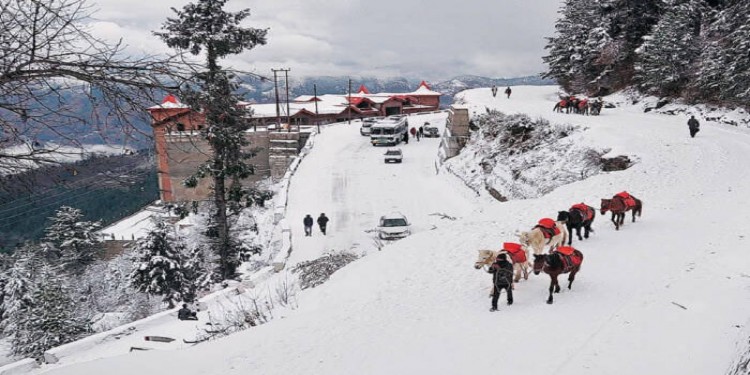 One of the best places for skiing in India is Kufri. Kufri remains covered with snow during the winter seasons and the skiing slope is not very steep; thus, apt for beginners. It is also the place where the annual winter sports festival is organized by Himachal Pradesh Tourism Development Corporation (HPTDC). Even if you are not interested in snowboarding or skiing, you should still visit this destination to admire the sheer beauty of nature.
Best time to travel: December to February
7. Auli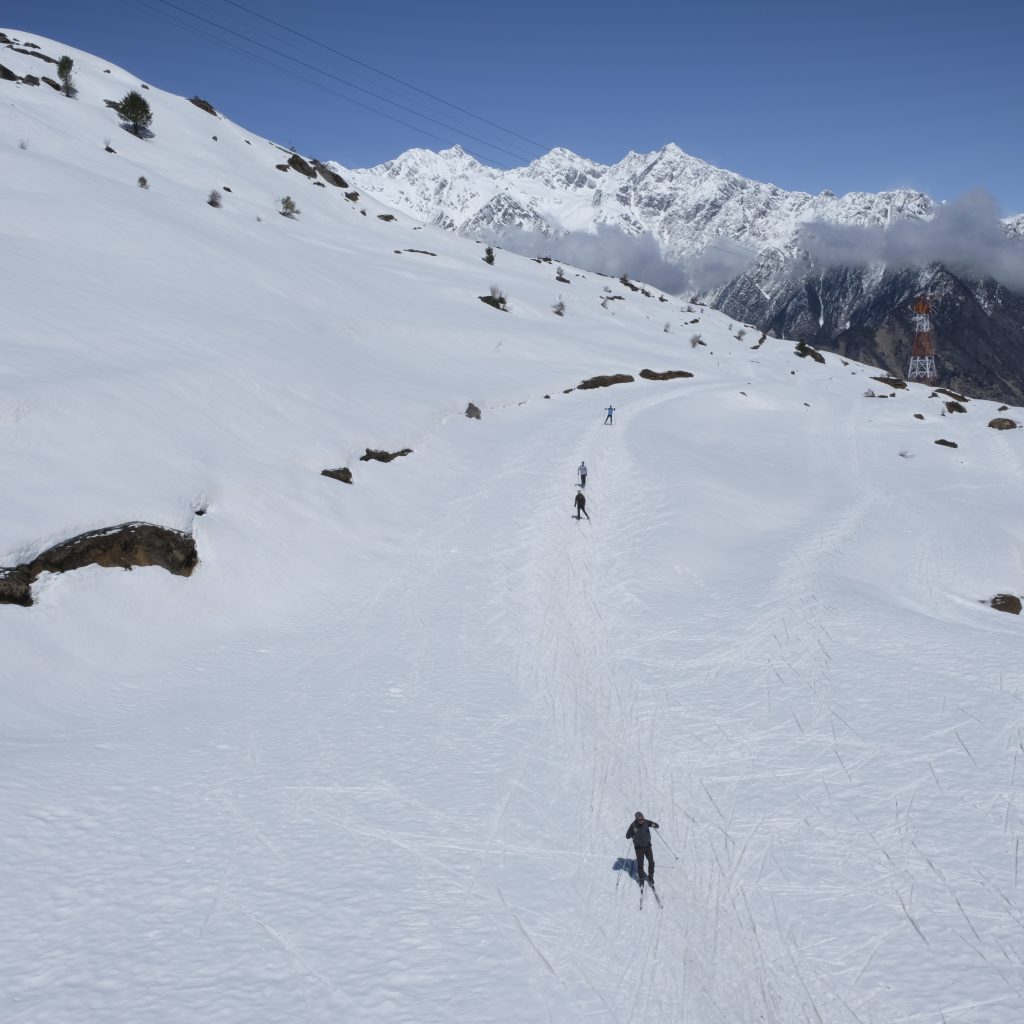 Auli is one of the most sought after destinations for snowboarding and skiing. Auli looks stunning during the winter months. The glittery white snow, tranquil backdrop, and tidy surrounding, make Auli a favorite destination for the new sports lovers.
Best time to travel: November to March
8. Narkanda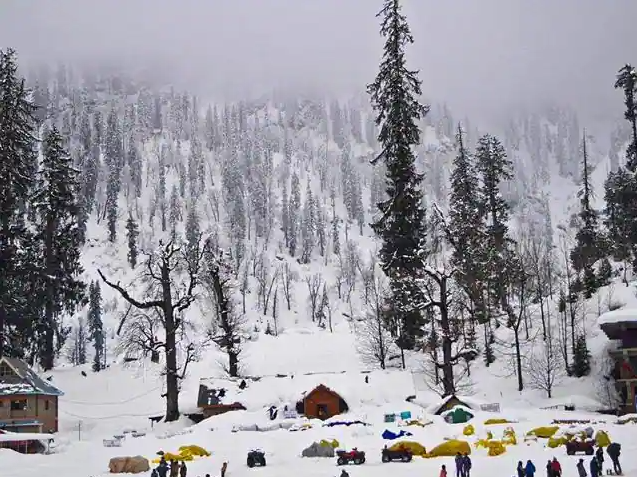 Perched at an altitude of 2, 708 m, Narkanda is located at the Hindustan Tibet Road. It is one of the most famous destinations for skiing as well as snowboarding in the country. If you are new to these snow adventure sports and eager to learn it thoroughly, you can take up a skiing and snowboarding course here conducted by Himachal Pradesh Tourism Development Corporation. Apart from these adventure sports, this destination is also preferred by tourists for its serene and gorgeous background.
Best time to travel: December and January
9. Munsiyari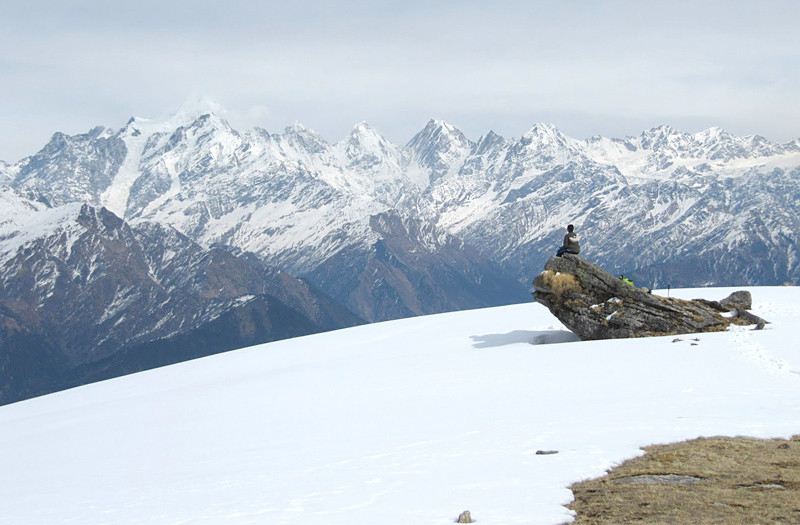 Munsiyari is a glacier in India that is situated on the banks of the Goriganga River. It is a favorite spot for the trekkers. Whether you are a novice or a professional, you can enjoy snowboarding and skiing here without hesitation.
Best time to travel: November to mid-March
10. Yumthang Valley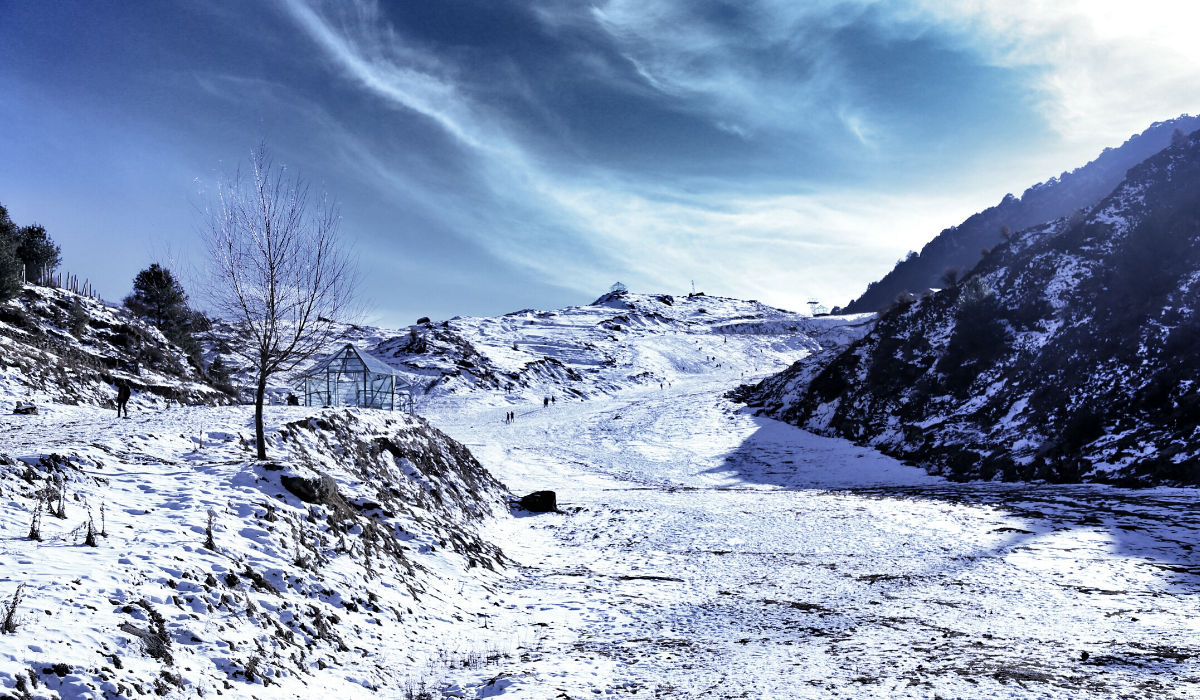 If you have any plan to visit the Himalayas, Yumthang Valley is the destination for you. The picturesque landscape of Yumthang Valley is a must-visit for snow and adventure aficionados who can enjoy adventure sports such as skiing, snowboarding, mountain biking, and trekking. Yumthang Valley is located at an elevation of 3,564 m above the sea level. The only permanent residence in this valley is a forest house.
Best time to travel: October to February
11. Sethan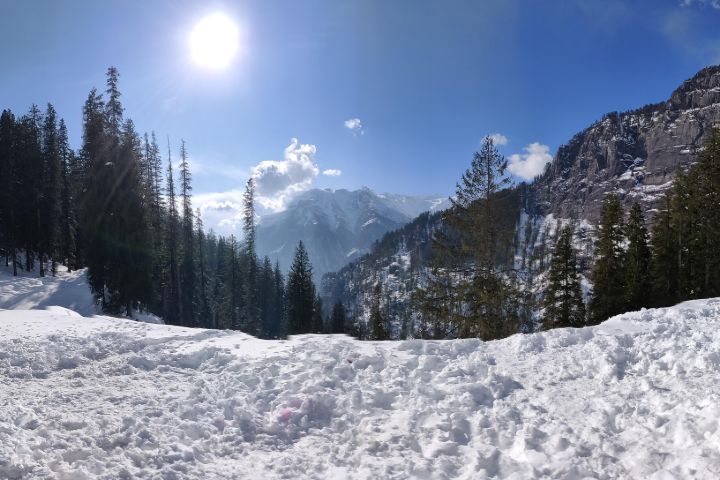 Sethan is an off-beat location that you can visit to enjoy snow adventure sports like trekking, skiing, and sledding. This is a place with a much lesser crowd; therefore, you can almost get the entire mountain slope to experience these adventure sports.
Best time to travel: November to February
12. Phuni Valley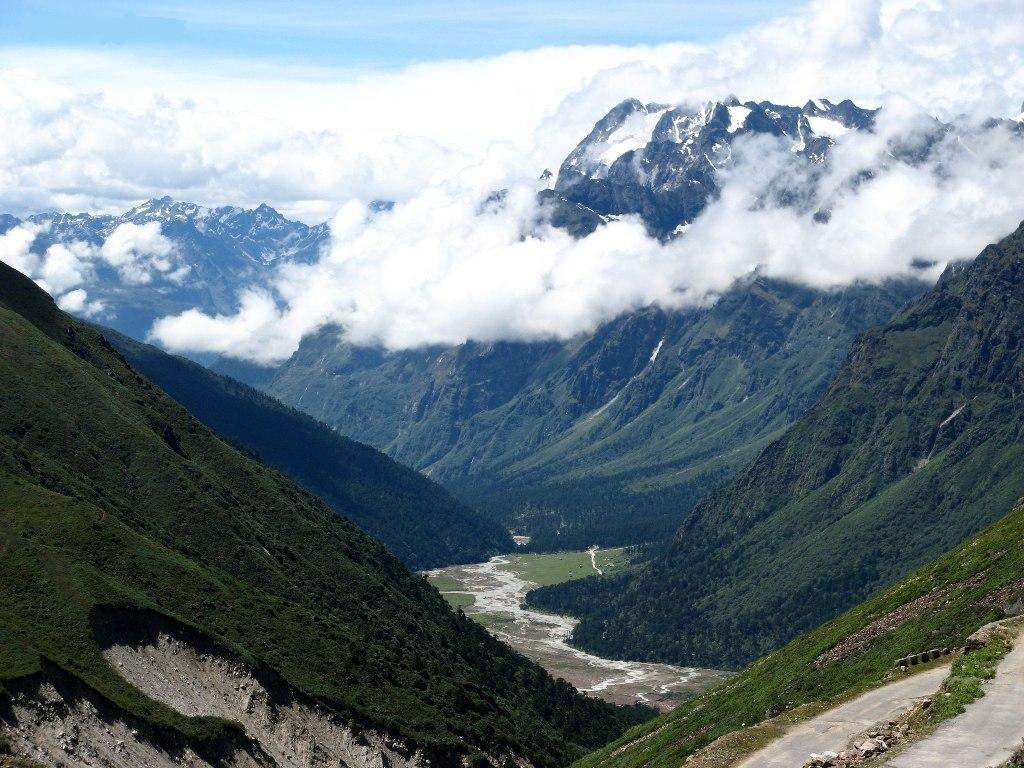 Phuni Valley is situated at the height of 11,000 feet above the sea level, and one of the best spots for skiing enthusiasts. The place has some of the best slopes that are apt for skiing.
Best time to travel: October to February
If you are looking forward to making this winter season memorable, come out of your cozy room, pack your bags with the best winter clothes you have, and get ready to have some wonderful time in one of these places. Taking Revv car rental services will make the trip easier and you will be able to enjoy even more. Visit the website at https://www.revv.co.in/ or install the Revv App from the Google Play Store and iOS App Store to choose the perfect car for your trip.