Scenic Locations in North India for Nature Lovers to Explore on Wheels
Yearning to travel somewhere close to nature? Why don't you consider the north of India? The enchanting Himalayas have their own sweet and distinct charm, the tall pines can give you major positive vibes, and the quaint cute lanes and by-lanes will make you feel super nostalgic. And yes, we couldn't even forget the incredibly beautiful mountainous terrains and spiritual destinations located in the north of India that have lured travellers from prehistoric to contemporary times.  With that, if you love to drive, we know your hands would be itching to explore the rocky topography on wheels. 
Road trips are incredible options to explore the vast landscape and come to know about a land and its living up close and personal. They let you enjoy each and every moment on the go with enthusiasm and vigour, yet at your own pace. Well, maybe that's why all the expert travellers of the world advise you to explore new destinations on the road. And that's what we are suggesting you – enjoy a fascinating holiday as you travel through the luring destinations of north India via the roads. 
Top things to keep in mind while travelling to North India!
Best time to travel to North India — The best time to travel to North India is definitely during the winters – from October to February when the snowfall is optimum, and you get to experience skiing as well. But you may travel here throughout the year, especially if you want to avoid driving amidst know — the beauty is perennially sensational.
Things to do in North India — North India is full of adventurous opportunities, scenic sensations, water-sports, heritage sites, and important religious places. So, there's much to do for you apart from the sightseeing experience.
Get dazzled by the majestic view and beauty of North India.
You are surely super excited to explore north of India better after reading so much about it. So, take a look at the North India tourist places list as we paint a compact picture for you with words and plan your tours to cover them all:
1. New Delhi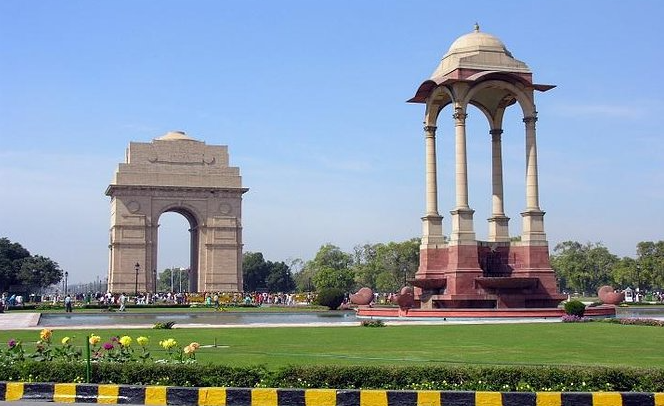 The place that has so many rich and inspirational stories to tell you, New Delhi, the capital of India, is a magnificent place to explore in North India. Visit Delhi to wonder at some of the prominent tourist destinations and take a dip in history to reminisce about the years when the Mughals ruled the capital and even the British gave a tough time to the Indian freedom leaders.
Places to visit in New Delhi — Humayun's Tomb, Jantar Mantar, Lotus Temple, Red Fort, Purana Qila, and Qutub Minar.
2. Shimla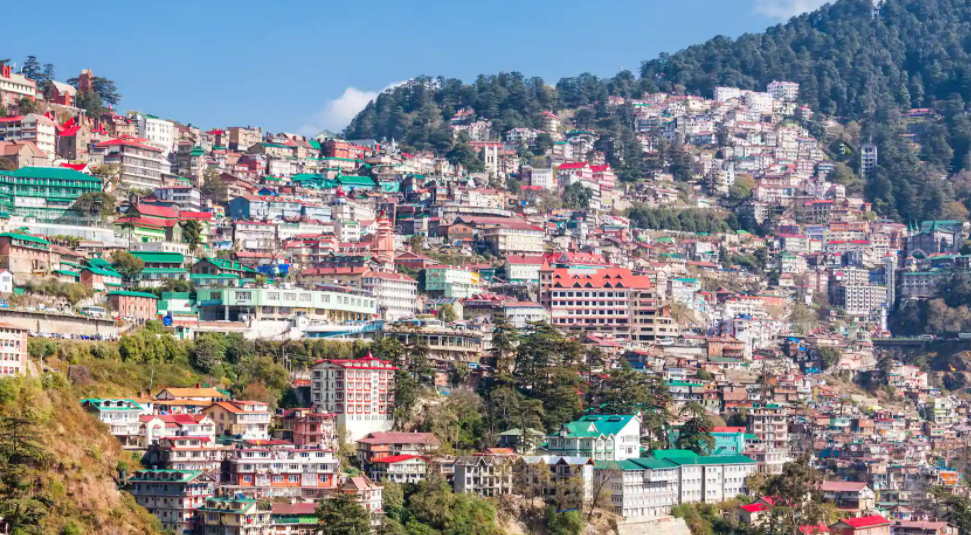 One of the prominent tourist attractions of North India is Shimla. The snow-clad mountains, lush forests and a maze of green hills are surely going to woo your senses when you visit Shimla. Apart from this, get ready to take a tour to feast your eyes on the best colonial type of architecture so much prevalent here and spend some cold nights warming up in the most charming and cosy cafes in the very lively Mall Road.
Places to visit in Shimla— The Ridge, Jakhoo Hills, Christ Church, Tara Devi Temple, and Chadwick Falls.
3. Agra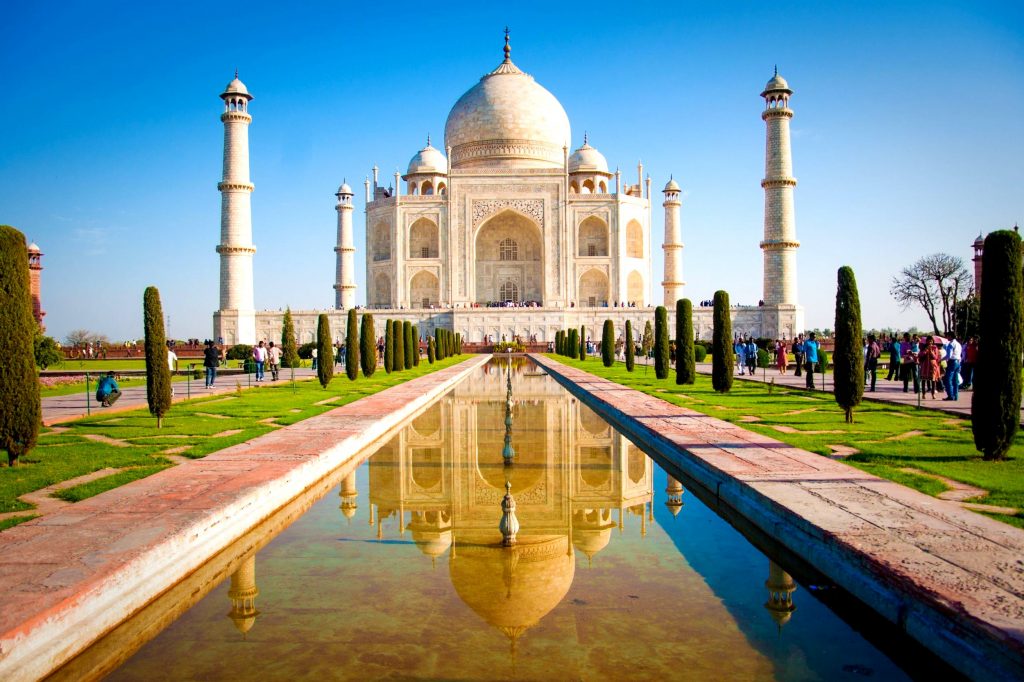 Uttar Pradesh is one of the most culturally rich States in India. And Agra is such a beautiful part of this State. Priding in having the glorious Taj Mahal, this city is an all-time favourite of the tourists. Even you'll love visiting the famous historical monuments and the old school aura of this city when you set out to explore Agra. 
Places to visit in Agra — Taj Mahal, Fatehpur Sikri, Chini Ka Rauza, Akbar's Tomb, and Taj Museum. 
4. Kullu and Manali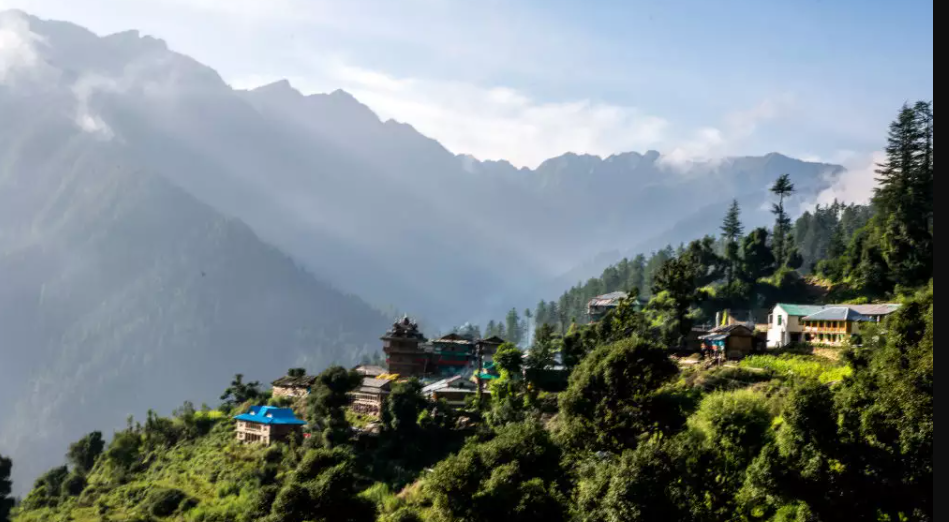 You just couldn't miss these two wonderful places to visit in North India — Kullu and Manali. The most alluring towns of Himachal Pradesh are full of some very refreshing greenery, magnificent waterfalls, and serene ambiance. You may also enjoy the most exciting water-sports activities. Do visit the gushing rivers and lakes of Kullu and Manali along with the famous temples when you are driving across North India.
Places to visit in Kullu and Mandir — Solang Valley, Nehru Kund, Jogini Waterfalls, Hadimba Temple, and Himachal Art and Cultural Museum.
5. Mussoorie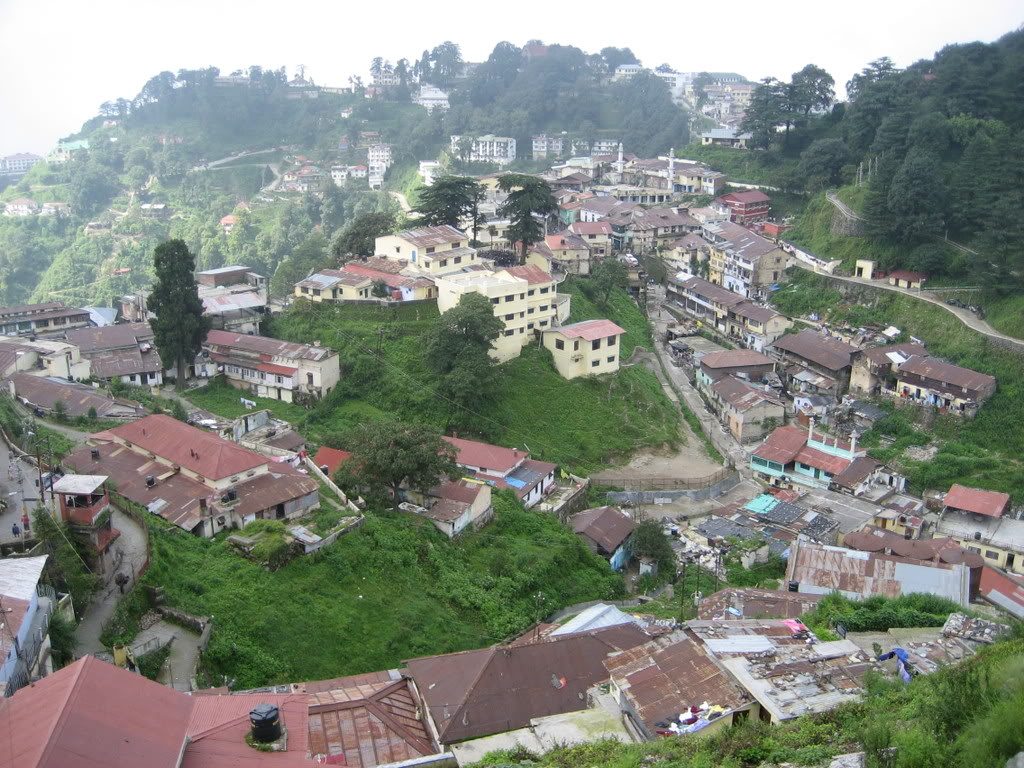 You would have already heard that there are dozens of enchanting hill stations in North India. And Mussoorie is one of those gorgeous hill stations of this part of the country. It's also a favourite honeymoon destination which attracts couples from the entire world. So, when you visit Mussoorie, you'll get to see lots of stunning natural sceneries and glorious hills that will surely stupefy you.
Places to visit in Mussoorie — Cloud's End, Gunhill Road, Bhatta Falls, Mossy Falls, and Benog Wildlife Sanctuary.
6. Dehradun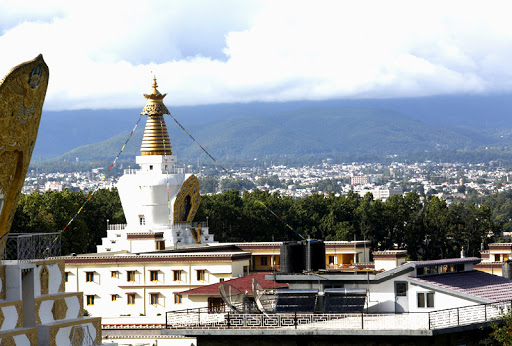 Let's introduce you to another natural paradise of North India — Dehradun. It is surrounded by the most attractive snow-clad mountains and has a long line of trekking areas dedicated for explorers on foot. And you can enjoy the natural view by camping over here as well. Do visit this quaint town to admire the charming architectural buildings that would make you feel nostalgic and also the exclusive natural beauty.
Places to visit in Dehradun — Robber's Cave, Buddha Temple, Rajaji National Park, Doon Valley, and Paltan Bazaar.
7. Dharamshala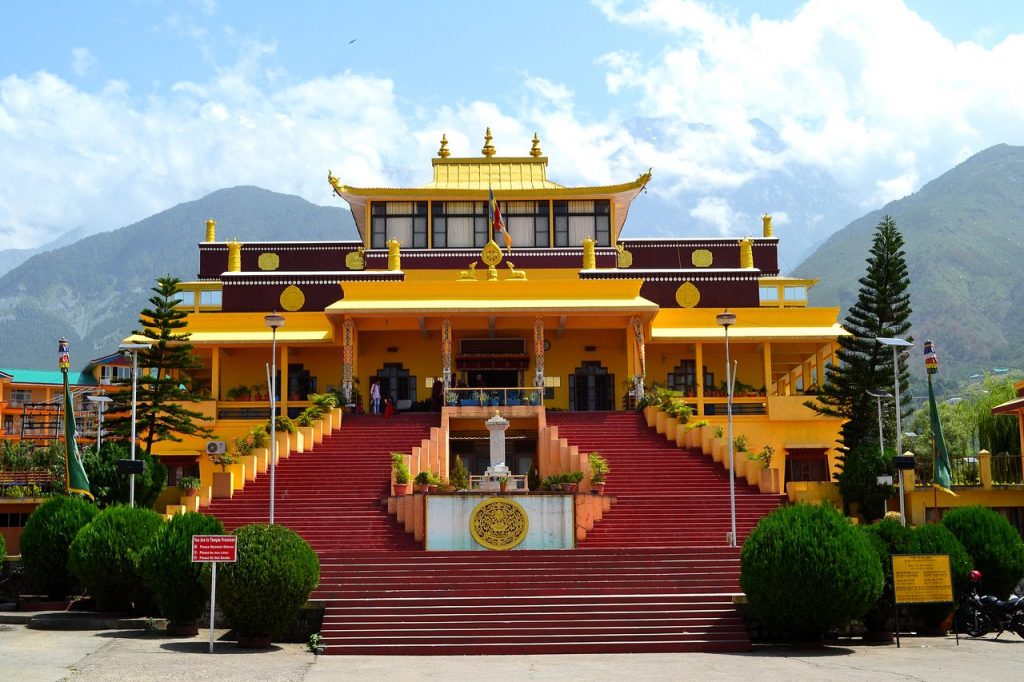 When we are talking about the stunning places to visit in North India, we just can't miss mentioning the most charming town – Dharamshala — in Himachal Pradesh. You'll get to experience a slice of the Tibetan Culture very prevalent here, apart from the natural beauty. The monasteries and temples found here are one of their kind and certainly a must visit when you're here. 
Places to visit in Dharamshala — Bhagsu Falls, Tibetan Museum, Dal Lake, and Tsuglagkhang Complex. 
8. Jim Corbett National Park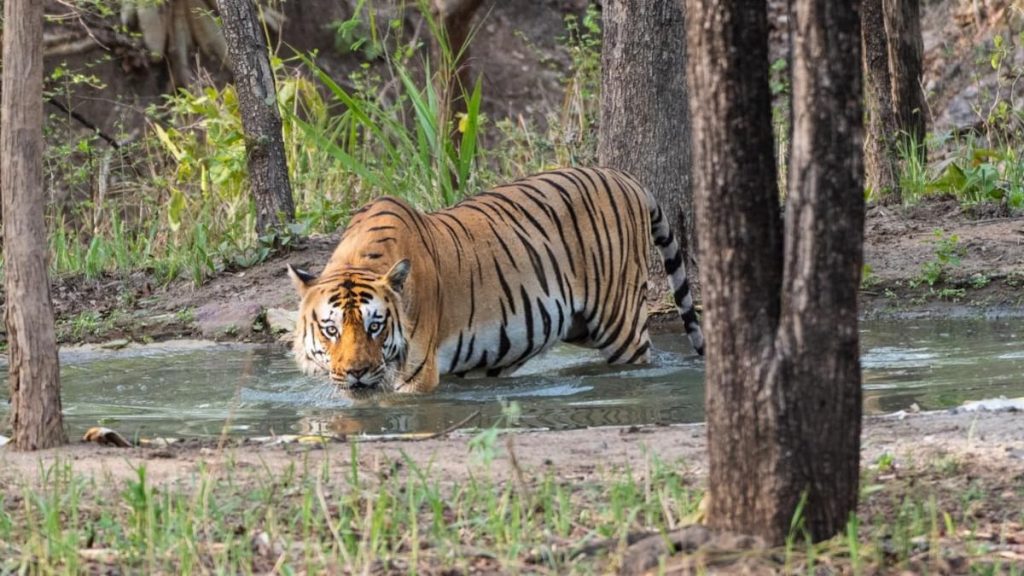 You just can't complete your road trips to North India without visiting the very stunning – Uttarakhand. And in Uttarakhand, the Jim Corbett National Park is a very famous tourist attraction. This place doesn't only let you view some of the very rare and exceptional flora and fauna of the country, but you'll also love the beautiful greenery of this place. Not to mention the exciting experience of wildlife spotting. 
Places to visit in Jim Corbett National Park— Jungle safari in the park, Garjia Temple, Corbett Waterfall, and Kosi River.
9. Srinagar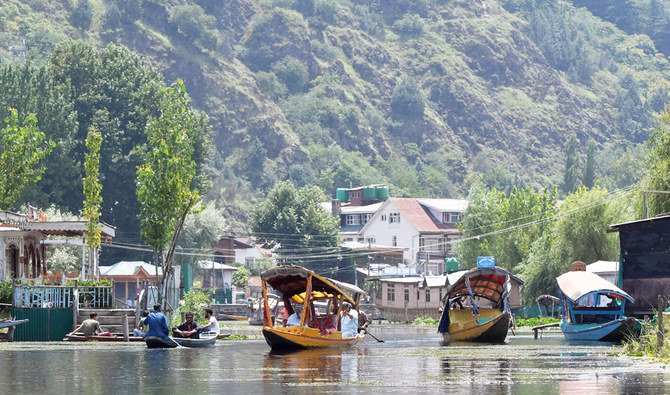 The heaven on Earth, Jammu and Kashmir, requires a special mention when you are taking your self-drive cars to tour North India. The beauty of this enchanting city of Kashmir couldn't be mentioned in a few words. You'll be captivated by some really magnificent mountains, lakes, and greenery that makes this place a paradise. 
Places to visit in Srinagar— Dal Lake, Gulmarg, Sonmarg, and Pehelgam.
10. Leh Ladakh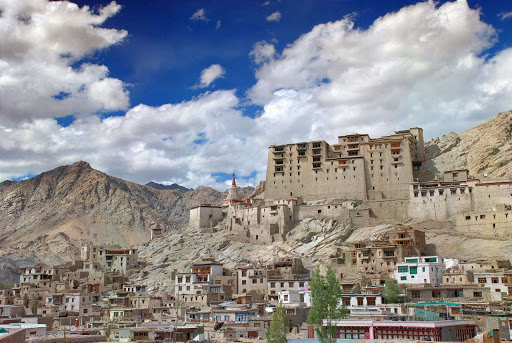 A true traveller getting car rental from Revv would surely drive towards Leh and Ladakh in North India. These enchanting valleys have everything to give you an adrenaline rush and the excellent food for your eyes and soul as well. The empowering Himalayas being so close to you would certainly give you goosebumps while you drive across the steep alleys and valleys of these places. 
Places to visit in Leh Ladakh — Nubra Valley, Thiksey Monastery, Magnetic Hill, and Pansang Tso.
Loved this sneak peek to the most riveting destinations of North India? Wait, don't rush! Do try checking the marvellous Auli in Uttarakhand, the mythologically rich Vrindavan, calm but pleasant Nainital, and amazing Dalhousie also. These would surely make your holidays worth cherishing for years to come!