Best Farmhouse and Resorts Around Pune for Fun and Relaxation
Farmhouses and resorts are the best places for relaxation after a busy work schedule, as well as for rocking the weekends. There are many peaceful weekend retreats available within the 100kms radius of Pune, and you can take your friends or family for a short vacation. These places will give you the much-needed leisure to eradicate stress, and you will feel fresh for the next week. 
So, if you are planning for an exotic short break, these farmhouses and resorts will fulfill all your needs and leave you amazed by the ambiance and service. Take a break for a road trip around Pune and reach these exotic places within 2 hours.   
9 Best Farmhouses and Resorts near Pune
1. Moonwater Farms, Karandi Bk.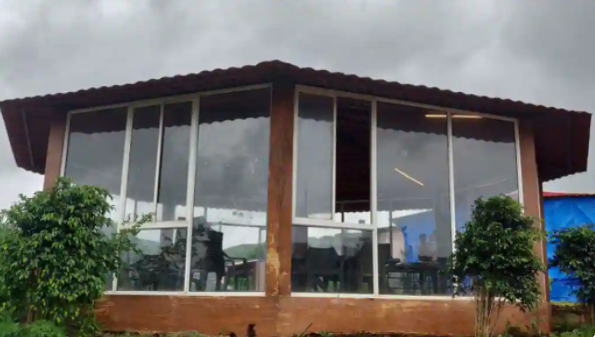 It is an incredibly beautiful resort surrounded by water on three sides, which will surely please your eyes. The peaceful and pollution-free atmosphere far away from the city chaos will surely calm your mind and rejuvenate your senses. You can go swimming, rain dancing, Burma Bridge, and many indoor games. Free breakfast is available here as a complimentary service, and the foods are very delicious. This place is reputed for its child-friendly atmosphere. So, if you have children, then Moonwater Farms offers the top attractions. It is 58kms away from Pune, and you can reach here in less than 1:30 hour.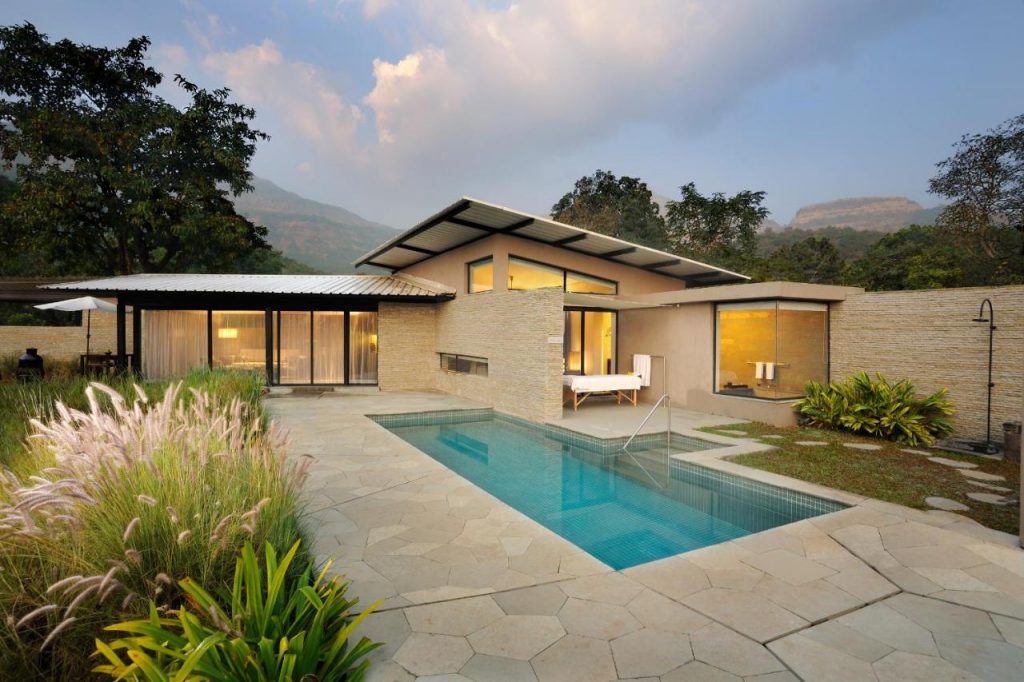 It is a luxurious resort for a memorable stay, set amid the Sahyadri mountain range and surrounded by refreshing greeneries. Top facilities are available here like WiFi, free parking, an outdoor pool, spa, library, yoga and meditation rooms, etc. Also, you can satisfy your appetite with tasty continental and Indian foods. You can visit the Tikona Fort at the nearby hilltop and the remains of Tung Fort by taking a small trip of 12kms. Hilton Shillim Estate Retreat and Spa are approx 55km away from Pune, and you can reach here within 2 hours via Paud Road or Nanegaon Road. 
3. Kale Farms Agritourism Centre, Dholwad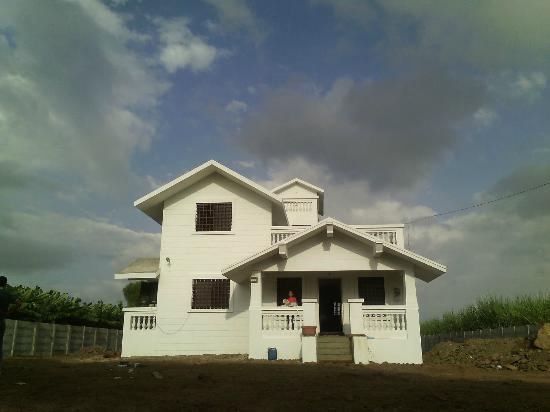 It is one of the best farmhouses and resorts around Pune, and it is also known as Kale Farms Rural Tourism Center. It is an ideal farm stay, where you can relax your mind, body, and soul amid nature. This place offers breakfast, WiFi, parking, and several children's activities for free, but the best is a village tour on a tractor. You can also visit the local cow farm with your children. The distance from Pune is almost 11kms, and you can reach Kale Farms via Ahmednagar Hwy or Samrat Ashok Rd within 30 minutes. 
4. Fort JadhavGADH, Jadhavwadi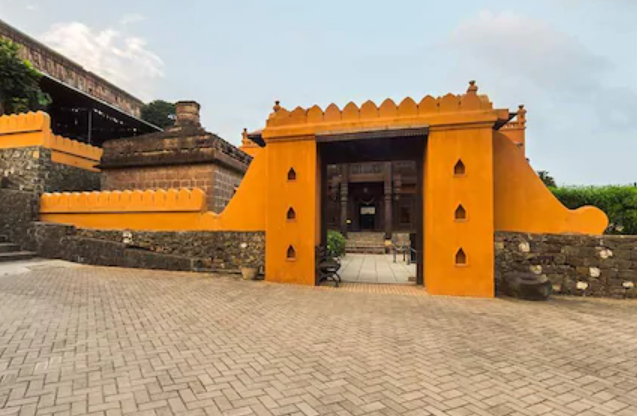 It is a heritage hotel in a converted fort set in 25 acres of lush greeneries. The JadhavGADH Fort was built by the Royal Maratha Legacy, in 1710. You will get free WiFi, parking, and breakfast during your stay. Also, open-air bathrooms, stone-walled balconies, and decorated rooms with modern amenities are available here. You can take your family or friends for a short trip of 7kms to reach both the Malhargad Hill Fort and the Sangameshwar Temple. You can reach Fort JadavGADH from Pune via Hadapsar, Saswad, and Jejuri Road within 1 hour. 
5. Rutuparna Farm, Pune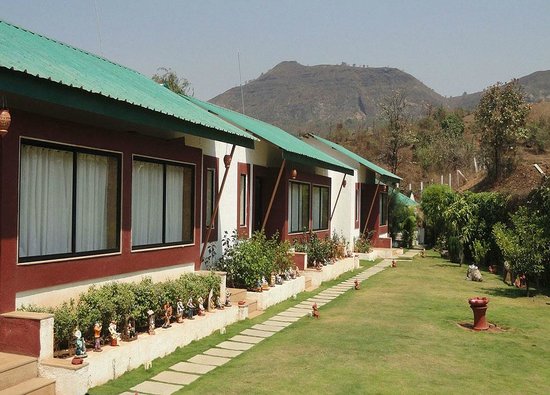 If you like a countryside trip, then Rutuparna Farm is the best choice for you. It is set amid the fields and hills, and you can find utmost serenity in this place. All the general facilities are available in this place with excellent food quality. Also, there are many nearby places to visit from Rutuparna Farm, which include Mulshi Dam View Point and the Mula River. Meals are available for free as a complimentary service, same as parking and room service. It takes less than 1:30 hours to reach here from Pune via Paud Road. 
6. The Corinthians Resort & Club, Pune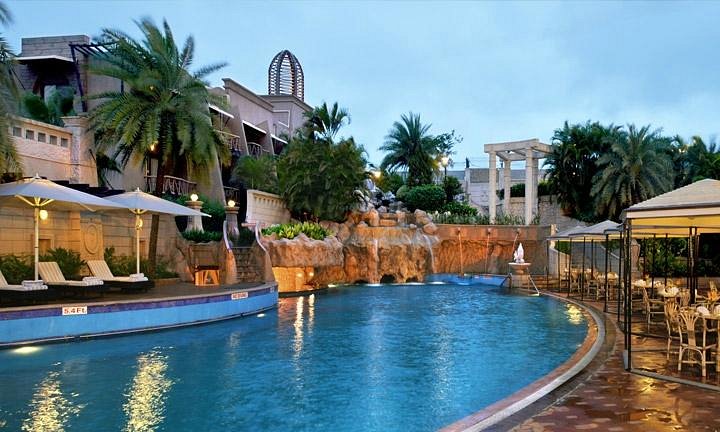 It is the nearest holiday retreat from Pune, with Greco-Egyptian-style architecture that extends over 25 acres of lush greenery. You can play your favorite indoor and outdoor games, read your preferred book at the library, do some workouts in the gym, or get refreshed at the spa against entry charges. Facilities like an outdoor pool, gym, spa, and a library are available here, with a game room and a ballroom for fun activities. You can cover the less than 13kms distance from Pune within half an hour via NIBM Road.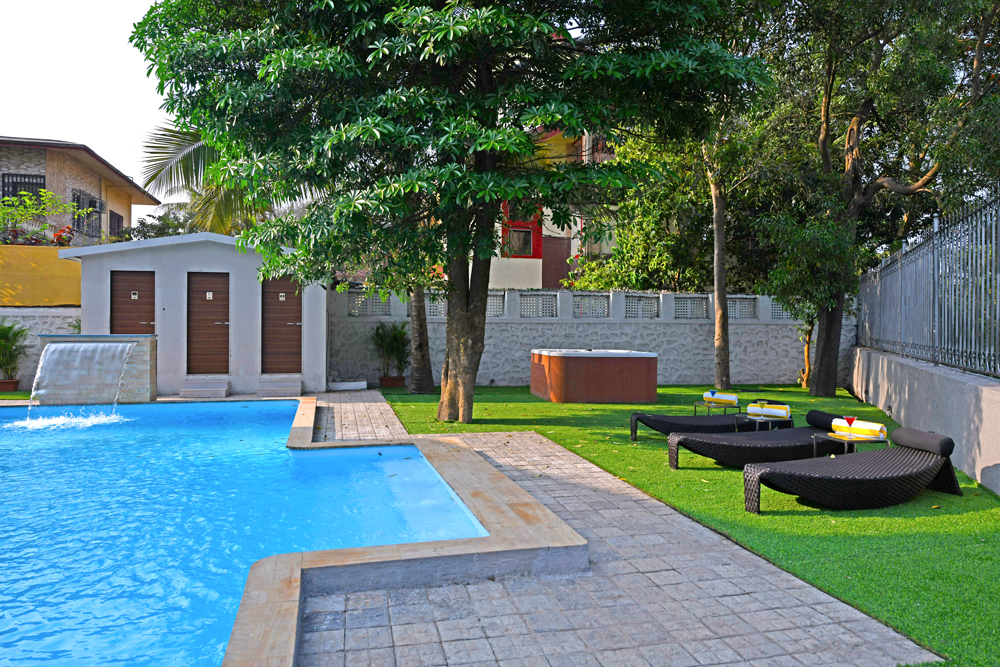 The peaceful vicinity of this countryside resort will leave you amazed after about one hour drive from Pune. The widespread greeneries and beautiful landscapes will relish your senses, so you can get the much-needed relaxation you wish for. Facilities like Jacuzzi, swimming pool, in-door and out-door games are accessible for free in this weekend retreat, so you don't miss out on anything. Breakfast, WiFi, and parking are also free to ease your wallet. The distance is 66kms, and you can rent a car in Pune to reach this place via Mumbai and Pune Highway. 
8. Durshet Forest Lodge, Khopoli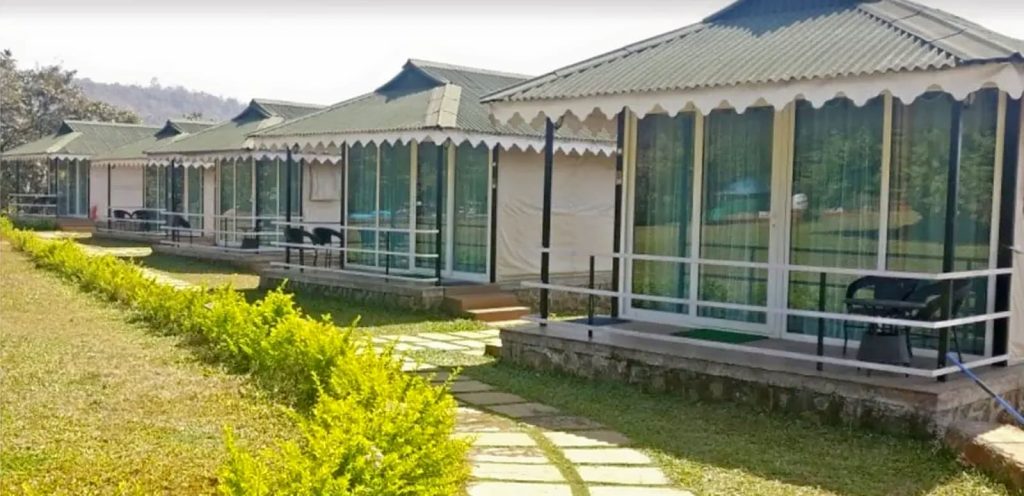 It is a forest stay set at the foot of the Sahyadri Range, and the Amba River bless this place with scenic views. If you are a nature lover, then this place is the ideal weekend getaway for you. The surrounding greeneries will refresh your mind and wipe out the daily stress. Also, several adventure sports are available here, like Burma Bridge, ziplining, Tarzan Swing, and night forest walks. For these reasons, it is considered as one of the attractive places to visit near Pune, and the distance is 100kms via Bengaluru – Mumbai Highway, Mumbai – Pune Hwy, and Mumbai – Pune Expressway. 
9. The Machan, Pune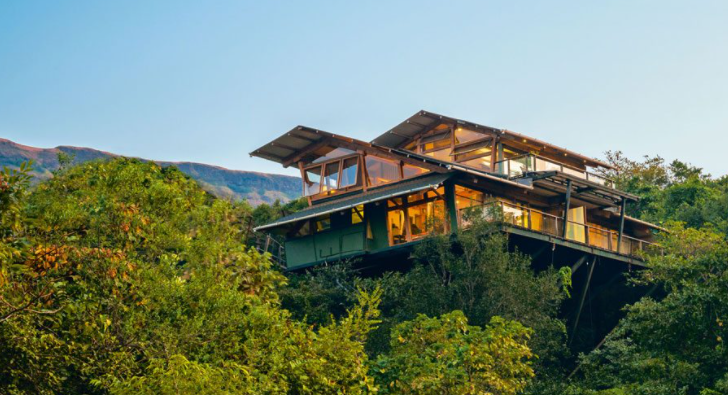 It is a tree-house resort with customized and luxurious cabins surrounded by thick forest. All modern amenities like television, air conditions and others are available in the rooms. Attractive walkways made of wood and rope bridges are installed in this place to connect the rooms. It will be a once-in-a-lifetime experience living in a modern treehouse. You can also visit the hilltop fort Korigad and Bhushi Dam as nearby attractions of this place. The distance from Pune is almost 83kms that you can reach within 2 hours and the best time to travel is during the monsoon season. 
Don't plan much longer for short vacations, get sanitized self-drive cars for rental plans, and go out with your friends and family to eliminate your work stress.