Welcome to Unbound Luxury at Fabulous Beach Resorts in Kerala
God's Own Country, Kerala is one of the states in India that witnesses numbers of tourists all through the year. From age-old churches to the famous backwaters, from splendid beaches to mouthwatering cuisines, there are lots of things to explore and several tourist attractions in Kerala that can be visited. Every time you visit the state, you will get something new to try. However, if you are in a mood to relax, you can travel through the beautiful roads in Kerala and book your stay at any luxury beach resort. There are some of the best luxury beach resorts in Kerala that you will hardly find anywhere else. To make the trip memorable, make sure you take a road trip. Most of the roads in Kerala are in the best conditions, and you can drive through them without any worries. So, let us take a look at the weekend road trips in Kerala that you can take and the fabulous resorts where you can stay.
8 Famous Beach Resorts and Spa in Kerala 
1. Taj Green Cove Resort & Spa Kovalam – Kovalam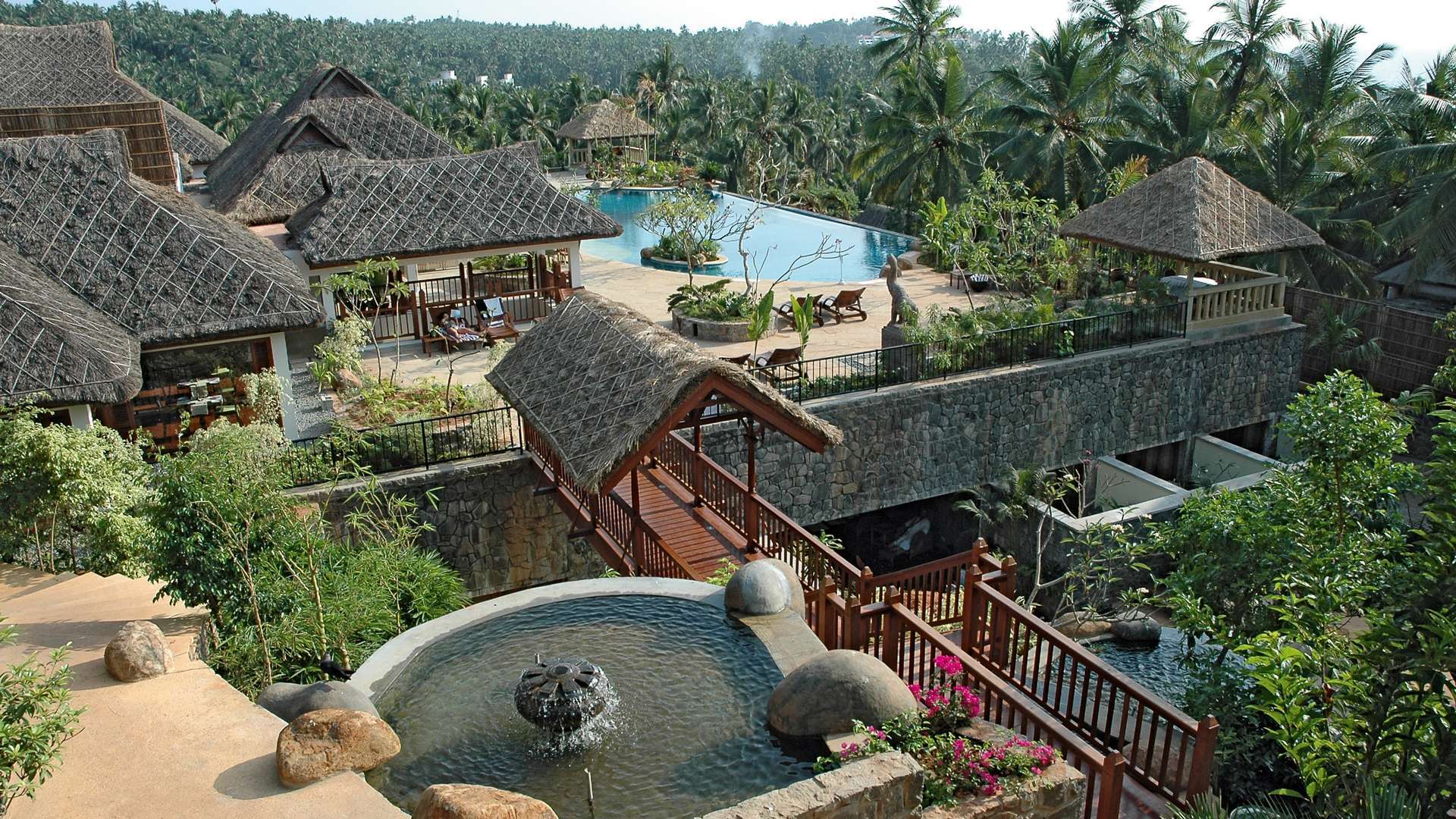 Placed on a tiny hill, Taj Green Cove Resort & Spa Kovalam covers an area of 16 acres of land. The resort is surrounded by true natural beauty, overlooking the Arabian Sea. With all modern amenities and optimum comfort, this is certainly one of the best places to stay in Kerala. 
Things to do in Kovalam: Visit Shri Padmanabhaswamy Temple, enjoy Houseboat Cruising, spend time at Lighthouse Beach, admire the beauty of Hawa Beach, etc.
2. Xandari Pearl – Mararikulam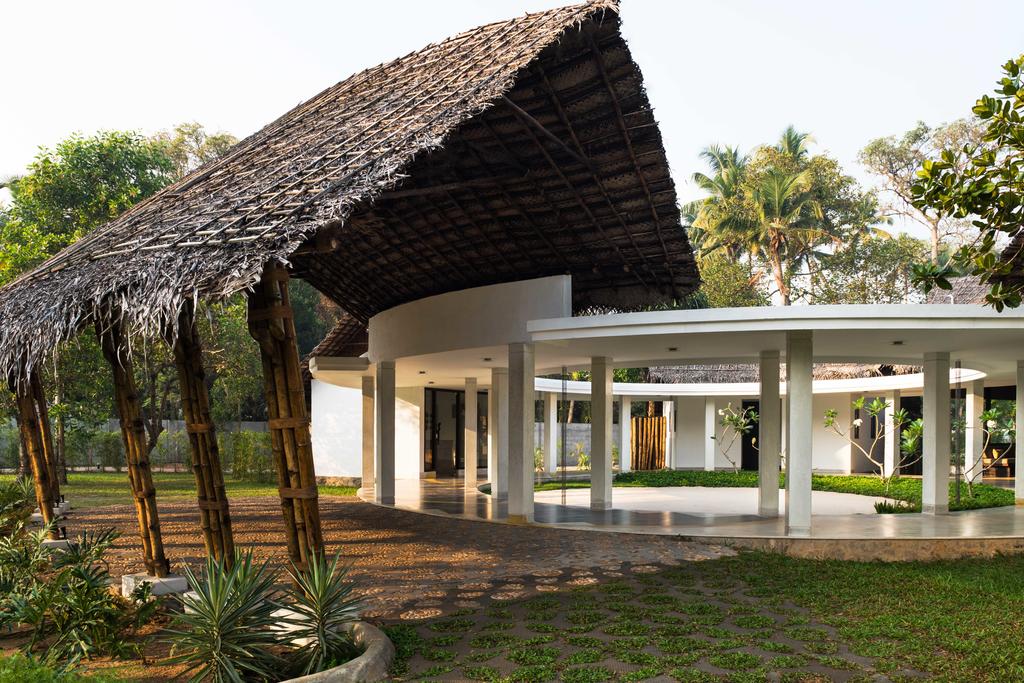 Located in the village of Mararikulam, Xandari Pearl is another resort in Kerala that you can book your stay at. There are 27 beautiful villas on this property, and 12 of them even have plunge pools. Even the restaurant in this resort faces the pool, which gives an extremely relaxing dining experience.
Things to do in Mararikulam: Visit Marari Beach, Mararikulam Mahadev Temple, Velorvattom Mahadeva Temple, Amma Ayurveda Wellness Centre, etc.
3. B'Canti Boutique Beach Resort Varkala – Varkala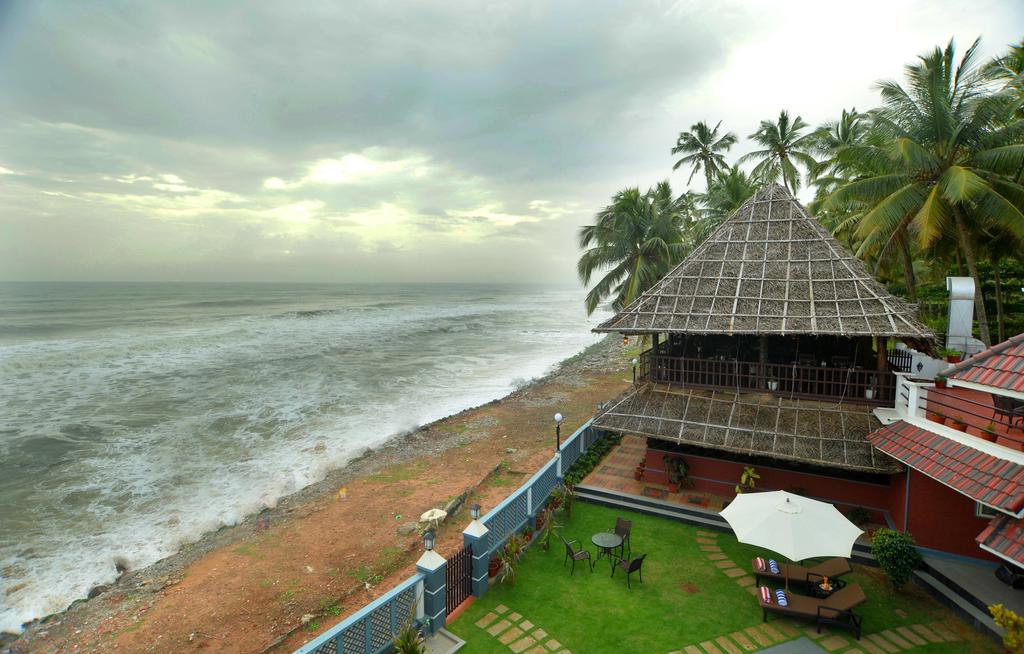 Perched at the North Cliff of Varkala, this is one of the resorts with ayurvedic and herbal spas. Rocky land and sandy beach surround the resort. The rooms are super comfortable with all the facilities available. You can choose from rooms that face the pool, garden, or sea. There are several things to see near this resort, such as Ponnumthuruthu Island, Papanasam Beach, Anjengo Fort and Lighthouse, Kappil Beach, and Backwaters.
Things to do in Varkala: Visit Janardhana Swami temple, attend yoga classes, visit Varkala Aquarium, explore Local Culture at Varkala Culture Center, etc.
4. Baywatch Beach Resort – Alleppey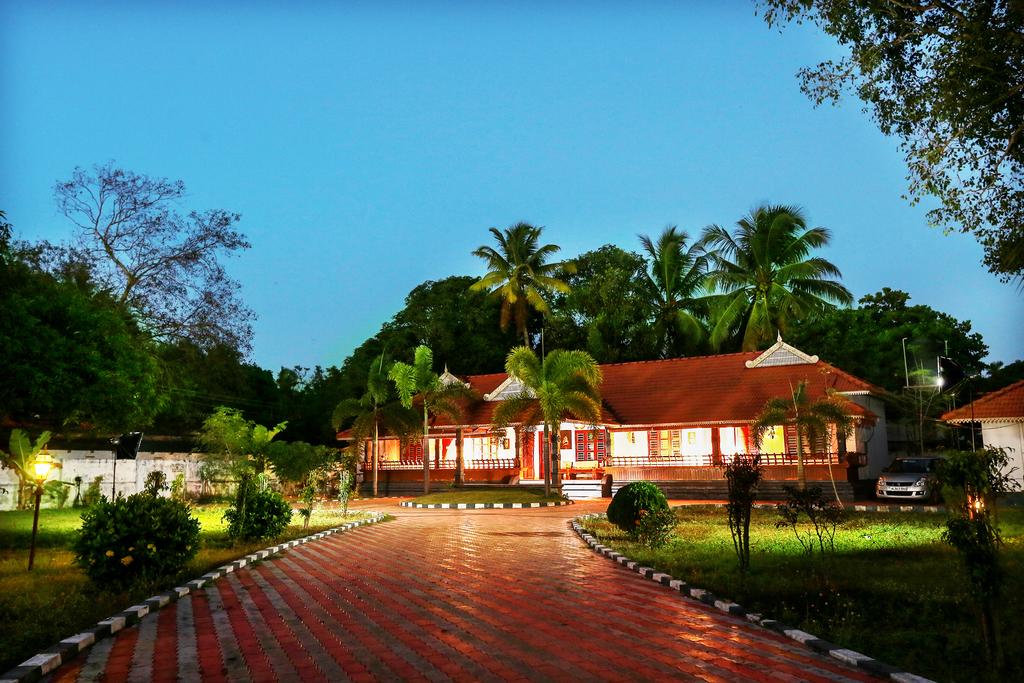 If you are looking for a comfortable yet simple stay at a resort in Alleppey, you can head to Baywatch Beach Resort. The rooms are airy and well-ventilated here and decorated in traditional style. You can enjoy your free continental breakfast here which is absolutely lip-smacking.
Things to do in Alleppey: Enjoy time at backwaters, visit Royal Krishnapuram Palace, get a rejuvenating Ayurvedic massage & spa, visit churches, admire a breathtaking sunset view at Pozhiyoram, etc.
5. Vivanta by Taj – Bekal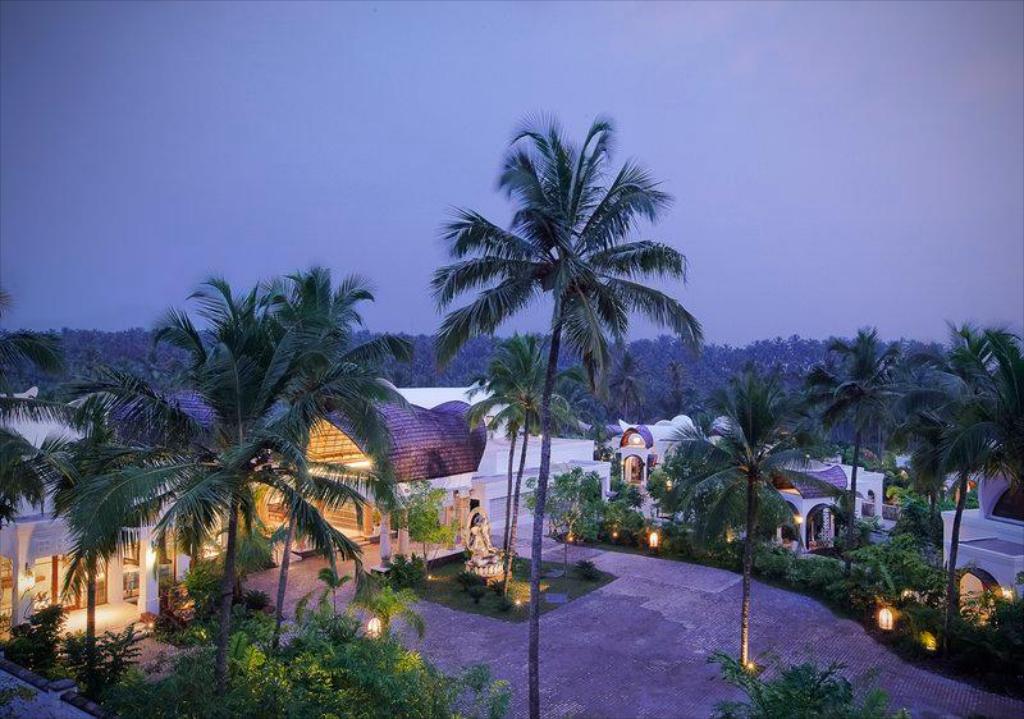 Located very near to Kappil beach, Vivanta by Taj at Bekal is a paradise for holiday lovers. You can find Balinese design in this resort, and you are also sure to have a great time here. The facilities you will get here are some of the best and you can thoroughly enjoy your time here.
Things to do in Bekal: Relax at the Jiva Grande Spa, boating, kayaking, fishing, basking under the Sun beach, to name a few.
6. The Leela Kovalam – Thiruvananthapuram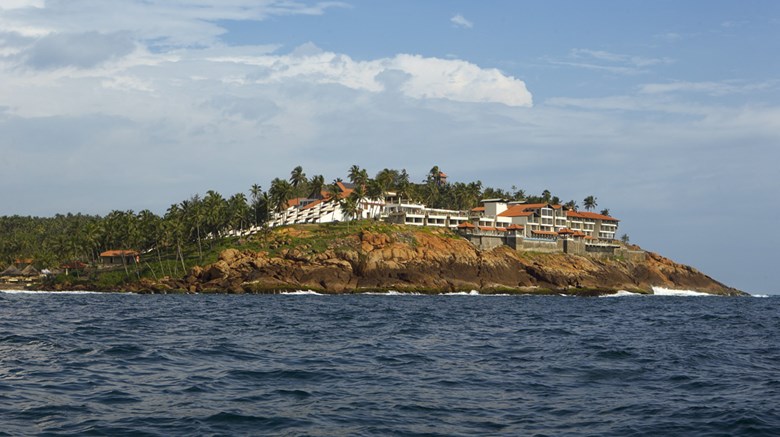 Staying at The Leela Kovalam in Thiruvananthapuram is an experience in itself. The resort overlooks the Arabian Sea and the view is one of a kind. If you ever visit Thiruvananthapuram, make sure you stay at this property even for one night.
Things to do in Thiruvananthapuram: Visit Nappier museum, Neyyar Wildlife Sanctuary, various temples, fishing, and boating at Neyyar Dam, enjoy Skydiving, etc.
7. Kannur Beach House – Kannur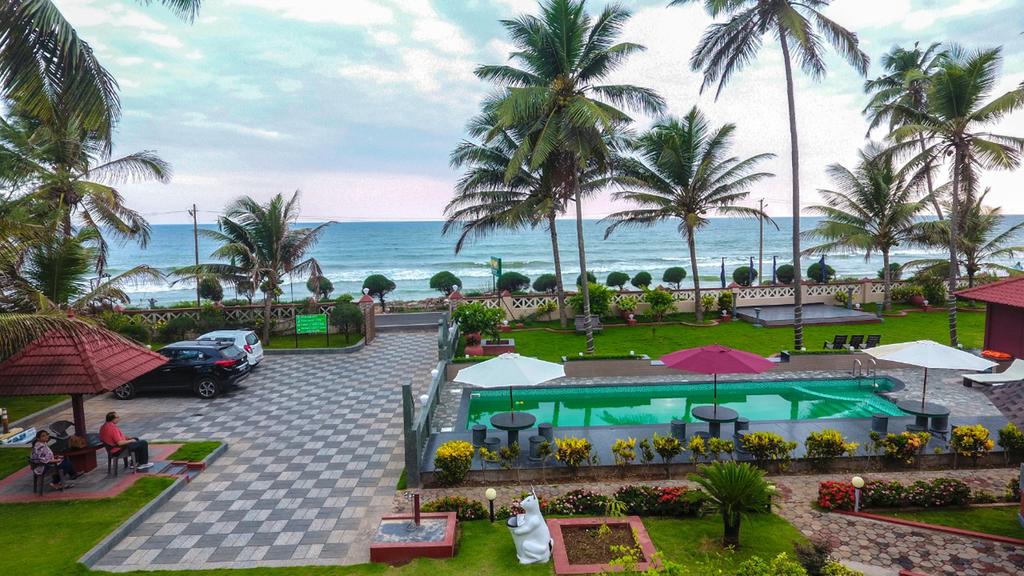 It is counted among the best budget resorts in Kerala. In just some bucks, you can enjoy a good stay facing the sea and witnessing various species of birds. You will love every moment of your stay at this beautiful property.
Things to do in Kannur: Boating, trekking, visit Arakkal Museum, visit Sundareswara temple, etc.
8. Kadaloram Beach Resort – Kochi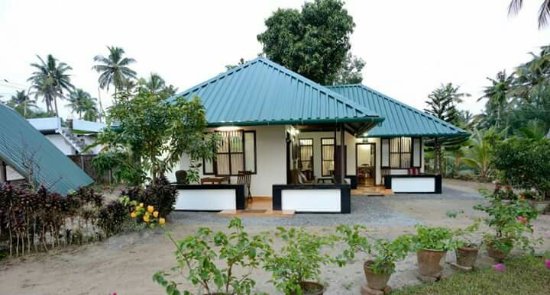 At proximity to Cherai Beach, Kadaloram Beach Resort in Kochi is one of the best resorts, especially for honeymooners. Not only the property and its facilities are amazing, but the surrounding is equally good.
Things to do in Kochi: Visit Marine Drive, enjoy the view of Chinese Fishing Net, visit Elephant Center, enjoy a ferry ride, etc.
The best time to travel to Kerala is in the winter season between November and February. And there are many places to visit by car in the state. However, if you do not own a car yet, you can take a car rental in Kerala from Revv. The Revv car rental service will enable you to use the car as your own and since you can drive the car, you do not have to be bothered about the driver. To book the service, you can download the Revv App from iOS App Store or Google Play Store and browse through the wide selection of cars. The car you choose and the book will be delivered to your doorstep after deep cleaning and sanitizing it. Now install the app on your phone, book the car, and get started for the trip.