Super Exciting and Mind-Blowing River Rafting Experiences near Bangalore
Do rivers entice you? Are you crazy about diving in them with your rafting gear and starting a journey with the waves? If yes, then you are definitely in search of some ideal locations for fantastic river rafting experience. Well, we understand your quest and that's why we are here with a post full of exciting destinations to head for a marvellous river rafting experience. 
Bangalore is totally a developed metropolitan city having oodles of opportunities to explore for all the tourists heading there. So, rest assured that your journey here is going to be wonderfully enriching and entertaining. However, if river rafting is your prime concern right now, then don't forget that the rivers around Bangalore are totally a treat for you and offer fascinating rafting experience. Just ensure you have a nice car with you to explore all of these rivers and enjoy rafting out there.
Essential things to consider when traveling near Bangalore!
When you are heading for a trip to enjoy river rafting in Bangalore (or around it), just keep in mind these things for a power packed experience.
Best time to visit Bangalore — Visit Bangalore from October to March for a fantastic holiday in the city. However, the best time for rafting is definitely during the summers when the weather is pleasant.
Activities to enjoy near Bangalore — There are lots of things to do in and Bangalore for tourist like:
Sightseeing 

Bird watching 

Wildlife exploration 

Heritage tour 

Religious tour 

Nightlife 

Adventurous activities 
Topmost places for awesome river rafting experience around Bangalore!
 You'll be really surprised to know that there are some really incredible and naturally blessed places for river rafting near Bangalore. Read about them below:
1. Bheemeshwari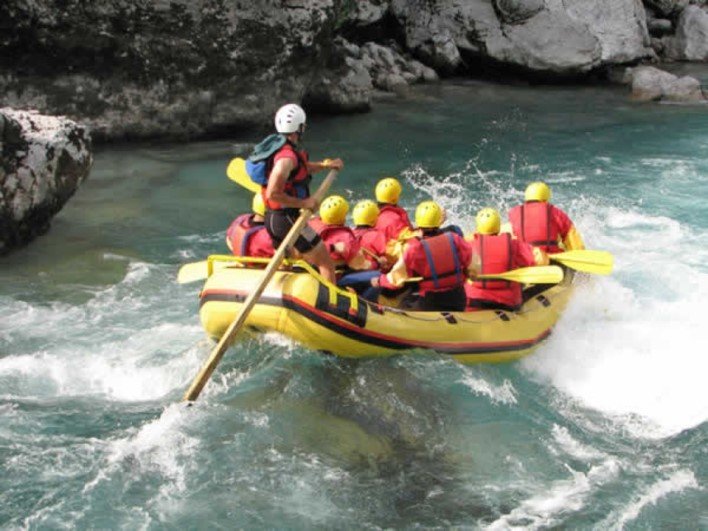 One of the best places to visit for a wonderful river rafting experience near Bangalore is Bheemeshwari. The River Cauvery flows across this location and takes some deep turns and twists on its way. You can enjoy a breath-taking experience gasping for air in one moment and catching the waves in another for around 8 kilometres in this river! 
Distance from Bangalore — 120 Kilometres.
Best time to visit – June to September
2. Dandeli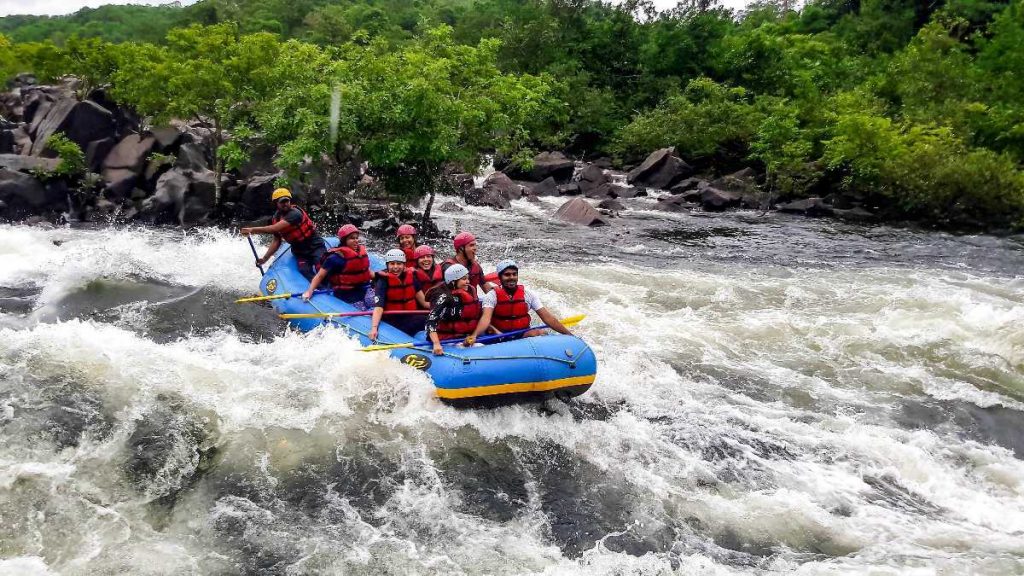 How can we forget mentioning Dandeli when talking about the river rafting experience in Karnataka? Dandeli is the hub for lots of adventurous activities for tourists and river rafting is the best experience here. The Dandeli River is full of exciting twists and turns and lots of steep slopes. This makes your rafting experience more challenging and totally astonishing. Remember, the river stretches for 10 kilometres, and you'll have to be ready for such a long and tough rafting. 
Distance from Bangalore — 462 kilometres 
Best time to visit – October to February 
3. Coorg
You would be aware that Coorg is an ideal picnic destination near Bangalore for interesting activities like bird watching, trekking, and offers incredible camping sites. However, you'll fall in love with the river of Coorg which flows with gusto and provides you a mind-blowing rafting experience amidst the breathtaking hills and lovely greenery.  
Distance from Bangalore — The distance from Bangalore to Coorg is 260 kilometres.
Best time to visit —  June to September 
4. Kabini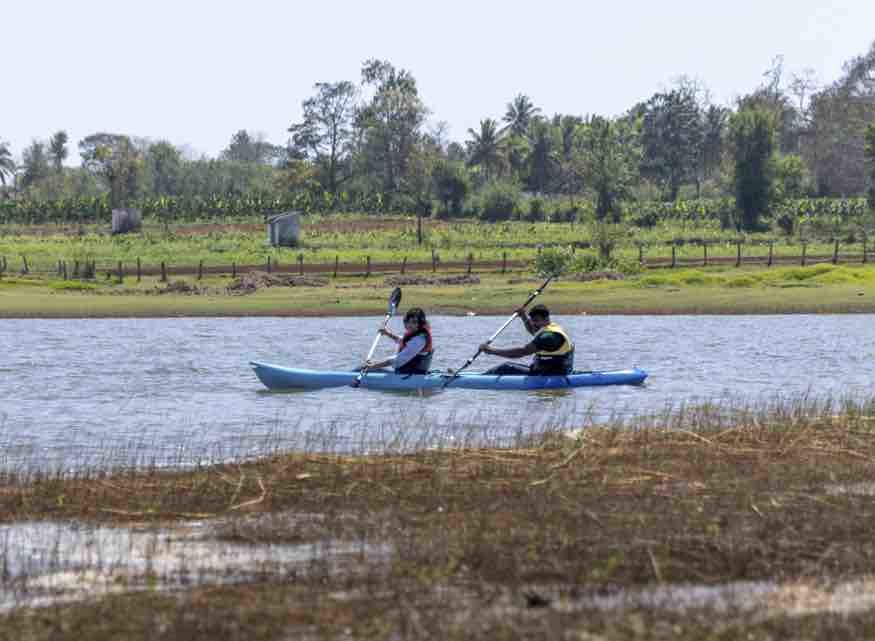 If you are taking a self-drive car rental from Bangalore, you'll reach Kabini within four hours. The rest would be totally magical. The joy of witnessing one of the most alluring natural sceneries of the country left aside, the river Kabini provides you an all-rounder experience of rafting. Whether you are a pro or an amateur in river rafting, you'll find some opportunities to try the sport.
Distance from Bangalore — 220 kilometres.
Best time to visit – June to October 
5. Chikmagalur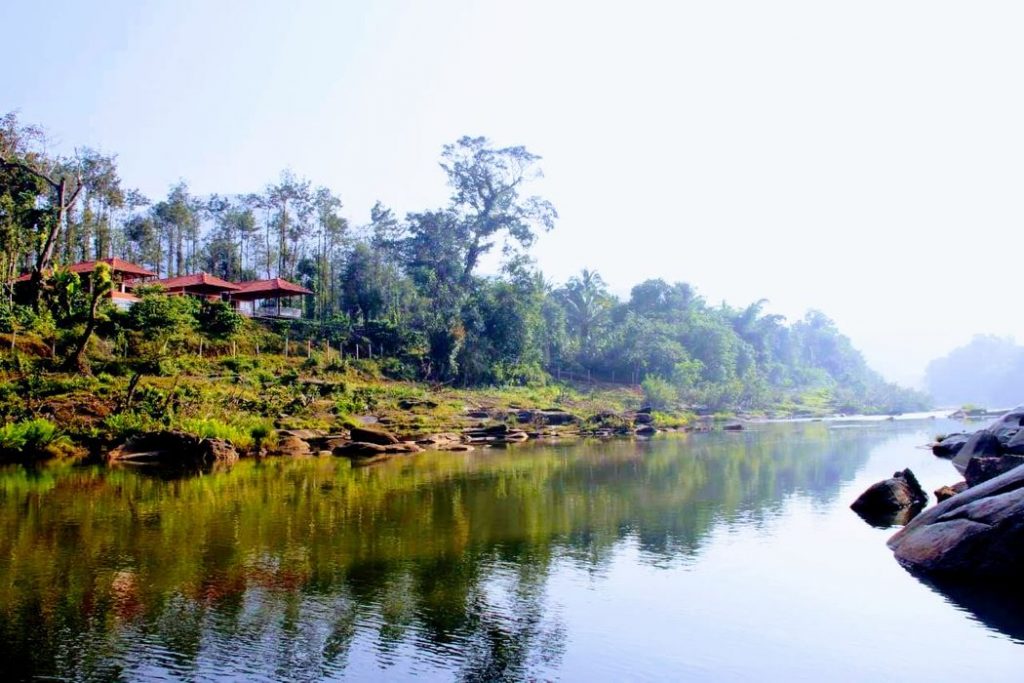 One of the most charming picnic places near Bangalore – Chikmagalur is totally a treat for nature and adventure lovers. And river rafting in the Bhadra River is an enchanting experience too. You'll find a moderately challenging experience at the white and pure water of this river that makes the experience exciting and refreshing simultaneously.
Distance from Bangalore — 240 kilometres 
Best time to visit — June to October
6. Agumbe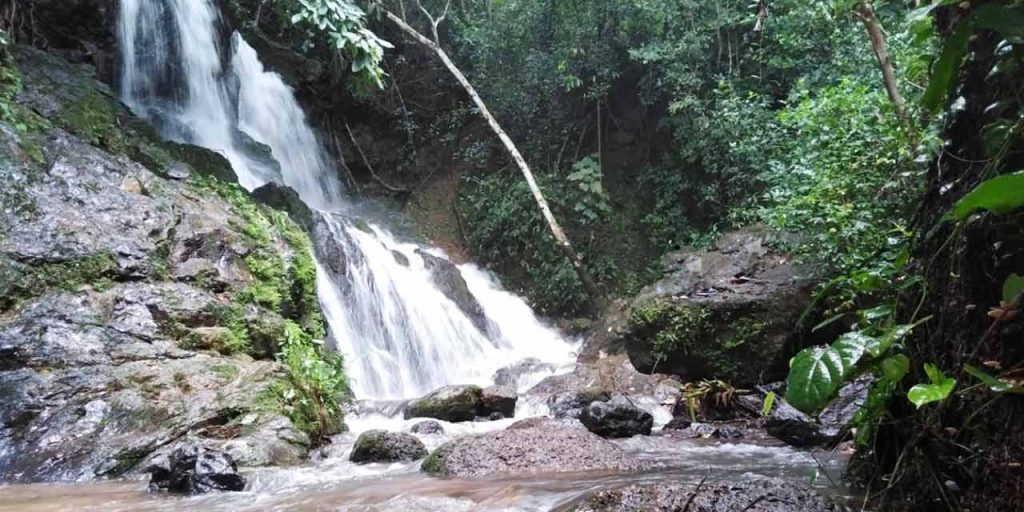 If you are well informed, you might know that Sitanadi in Agumbe near Bangalore records the highest amount of rainfall in the south. So, we would suggest you try river rafting at this place when the monsoons haven't yet arrived. The rafting experience is very challenging in this place but totally fun and exciting as well.
Distance from Bangalore — 350 kilometres 
Best time to visit – June to September 
7. Gokarna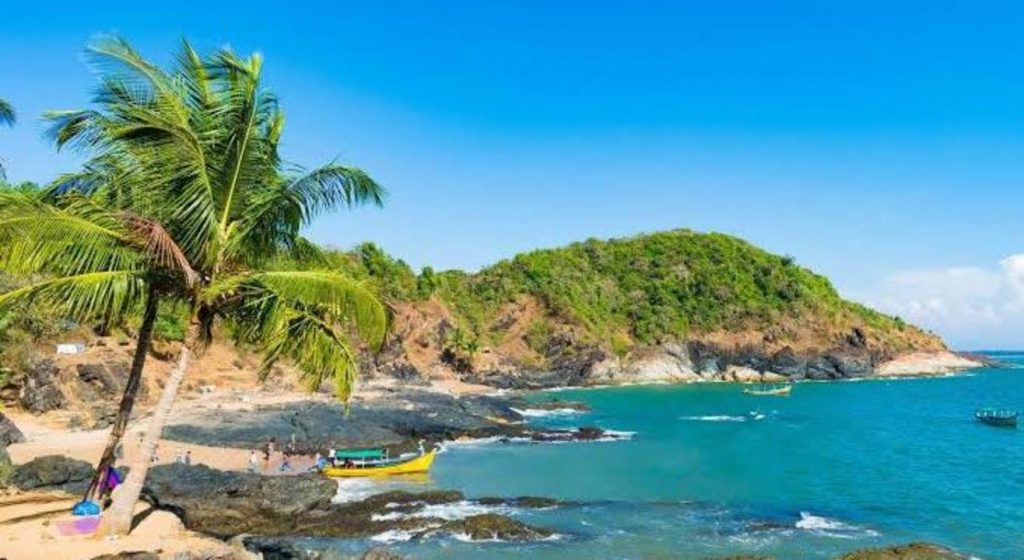 Gokarna in Karnataka is a destination offering other water activities near Bangalore like speed boat rides, kayaking, etc. along with fantastic river rafting experience. The gushing river lying ahead of you with steep waves and uneven terrains makes rafting here all the more challenging and astounding.
Distance from Bangalore — 460 kilometres
Best time to visit — June to September
8. Honnemardu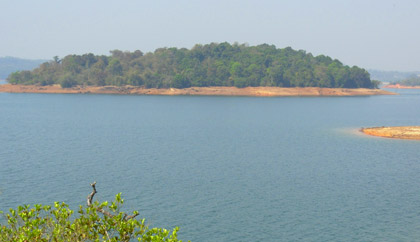 Honnemardu is an attractive picnic and camping site near Bangalore for adventure lovers. The River Sharavathi in this destination is famous for the Jog Falls and purest looking water. You'll find that the waves are less forceful and that's why rafting is pretty easy in Sharavathi River. However, be ready for some surprise bumps and steep turns in between.
Distance from Bangalore — 400 kilometres 
Best time to visit —  June to October 
9. Maravanthe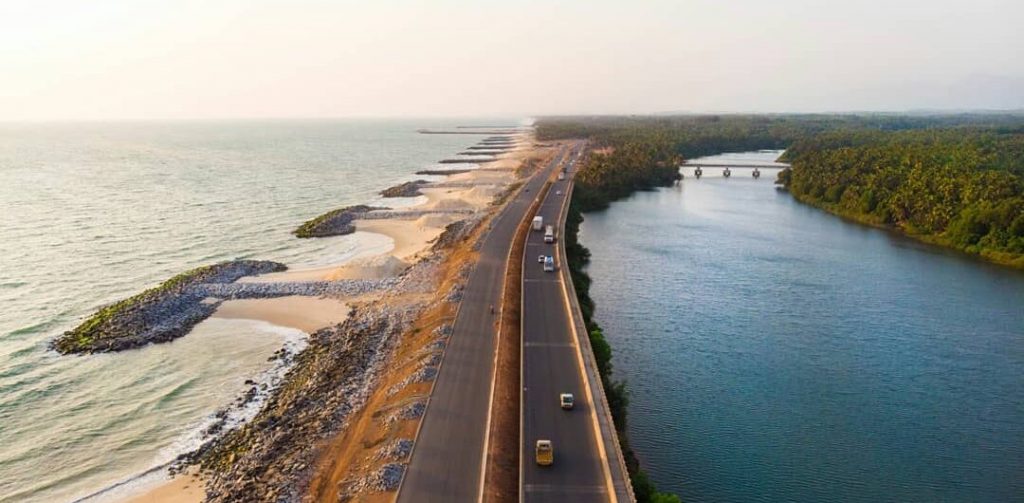 Maravanthe in Karnataka is famous for its pristine and peaceful beaches. But the river rafting experience in one of the coastlines is worth enjoying too. Yes, the rafting isn't that challenging at these coasts, but you'll love the experience amidst the wonderful weather of this place.
Distance from Bangalore — 460 Kilometres.
Best time to visit – June to August 
10. Kondaji
If you are looking for some wonderful river rafting experience amidst the impressive ghats, then head towards Kondaji near Davangere. The river rafting experience is pretty easy at this location and totally a treat for your eyes.
Distance from Bangalore — 260 kilometres
Best time to visit – June to September 
No doubt these destinations are going to give you major travel goals after reading this post. Pack your bags and get your river rafting gears ready. You are travelling to Bangalore and then onwards to these areas very soon. But remember as you travel to this location you have to get a very safe and sanitised car rental in Bangalore from Revv to reach all these locations easily and in extreme comfort. But remember to only plan a trip when you have checked the weather forecast and have ample experience in this activity.