Let's Plan Your Road-Trip Itinerary from Mumbai to Sandhan Valley
India is full of exciting and interesting locations. Be it the steep valleys of Rishikesh, the disappearing beaches of Odisha, the white sand beach of Rajasthan or the deep canyon of Sandhan Valley in Maharashtra, you'll always find excitement and wonder at every nook and cranny. And if you are really looking for a wholesome adventurous trip that not just include trekking, but also rock climbing, mountain jumping, camping, etc., then do visit the Sandhan Valley this holiday. Popularly known as the Valley of Shadows, this place hardly sees any sunlight. Located just near the picturesque Igatpuri, it has everything to surprise you while you reach here via a road trip. 
Essential pointers to remember when traveling from Mumbai to Sandhan Valley
When you're opting for a road trip from Mumbai to Sandhan Valley, do keep the following pointers in your mind if you want your journey to be perfect and astounding.
Exact location of the valley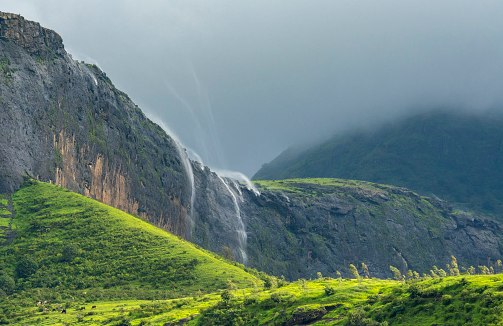 The Sandhan Valley is located in the Samrad Village of Ahmednagar District of Maharashtra.
Distance from Mumbai to Sandhan Valley
The distance from Mumbai to Sandhan Valley is around 183 kilometres which takes approximately 4 hours of uninterrupted drive to reach here.
The distance of Sandhan Valley Trek
This trek is around 12 kilometres long with medium to difficult trekking paths.
Time required to complete the trek
You'll require about 5 hours to successfully complete the Sandhan Valley trek.
Altitude of the valley
The altitude of the valley is around 200 feet deep and 2 kilometres long.
Best time to travel to this valley
The best time to travel to the Sandhan Valley is from June to February. Avoid the summers as the weather is really hot in this location.
Top things to do at the Sandhan Valley
Want to know the things to do at this valley? Well, then you can take a look at this list:
Trekking
Camping 
Mountain climbing 
Bird watching 
Sightseeing 
Exploring the local villages 
Best route from Mumbai to Sandhan Valley
Sandhan Valley from Mumbai can be reached easily if you prefer the route via Pune towards Igatpuri and then finally to the Sandhan Valley. 
Have the most fabulous trekking experience of your life by visiting the Sandhan Valley from Mumbai 
If you really want to have the best experience of your life while trekking at the Sandhan Valley, then there are some routes to consider and places to visit at this location to enjoy yourself thoroughly.
A. The route Of Sandhan Valley Trek
Take the ideal route of Sandhan Valley Trek starting from Samrad. You'll start walking from here towards the shallow water bodies and then descend to reach the Tarzan Swing Point. You can go rappelling at this location or go swimming in the water bodies or simply enjoy the experience of mountain climbing. After this, if you're hiking further, you'll reach the wide rock grounds where there are camping sites near the Bann Pinnacle and the Ajoba Hills. You can camp here if you like or simply relax for some hours and then return.
B. The best attractions of the Sandhan Valley
When you are travelling this far, keep a check on the top attractions in Sandhan Valley trek like:
1. The AMK Forts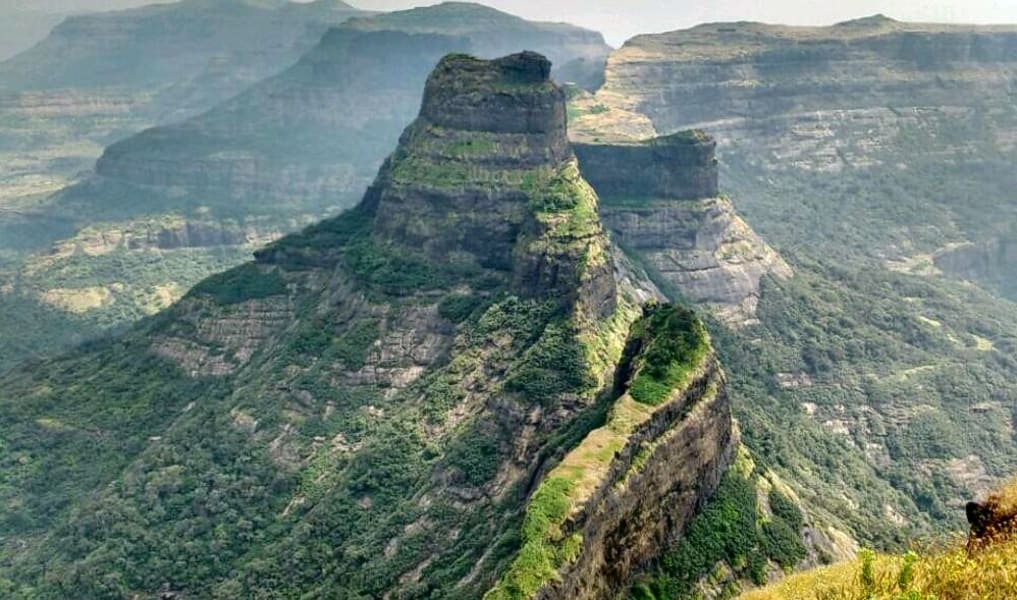 The most famous features of the Valley – the Alang, Madan and Kulang Forts — are a must visit while you're trekking here. These are the historical remnants known for their exclusive architectural heritage.
2. Ratangad Fort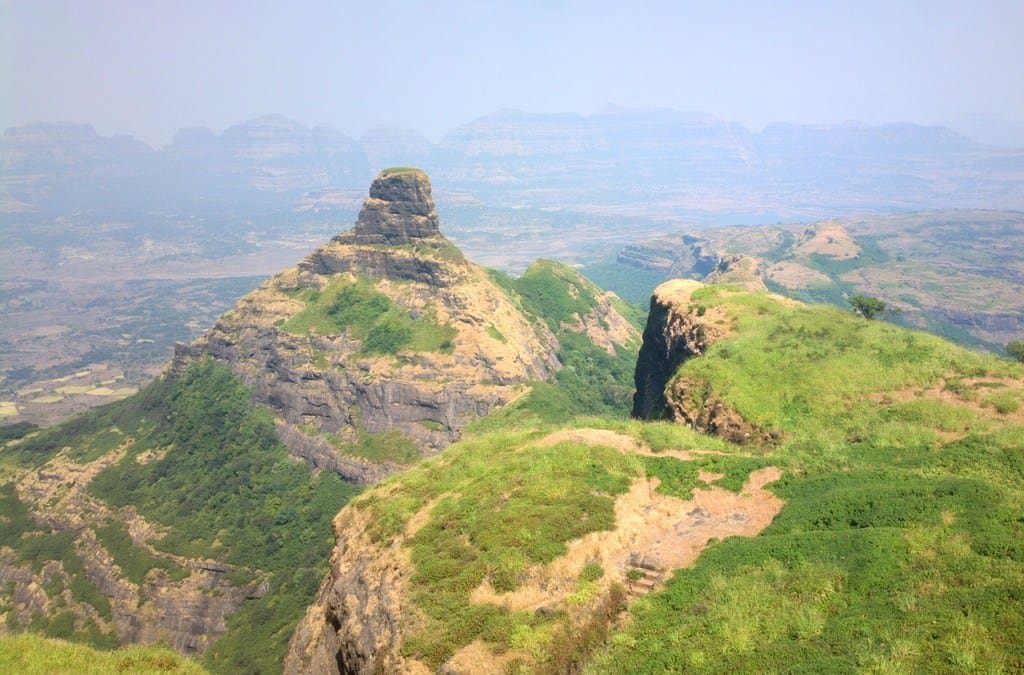 Not as huge as the AMK Forts, but definitely an iconic location to peek and explore the unique architecture of yesteryears. Though the trekking path can become steep as you travel towards here, but it is definitely worth the effort.
3. Nanhe Ghat Waterfalls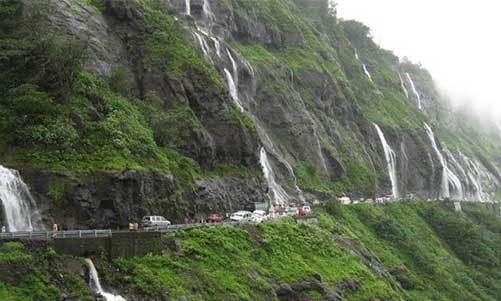 One of the most refreshing and wonderful places here just near the camping site is ready to welcome you. You can spend some time near the waterfalls and enjoy a cool picnic at this location. It is also a refreshing resting place after walking for hours during the trek.
C. Places to stay overnight at the Valley
If you intend to stay overnight or camp at this valley, then consider staying at Gorge. This is the most recommended camping site where you can actually enjoy relaxing under the sky and view the beautiful nature around. Remember, there are no hotels or lodges near the valley and you will only get local home stays provided by the villagers in case you skip camping at this location.
D. Return journey from Sandhan Valley
You can map two ways for the return journey from this valley. Either you can just take a U-turn from where you are at present and continue trekking as you came, or you can simply move on in the same direction and wait for the slopes to arrive to descend and cross the river beds in order to reach Dhene Village and then back to the city. 
E. Essential tips for trekkers heading to the valley
There are some important tips that you should definitely remember when you are trekking at the Sandhan Valley:
Carry your own food — there are no restaurants or hotels around the valley. 
For first time trackers, this valley can be a little taxing — don't go for it if you have serious heart conditions.
Ensure to carry mosquito repellent because the camping site may have lots of them.
Travel light 
Carry fully charged mobiles 
Get a car rental from Mumbai from Revv to travel here because transportation may not be readily available.
Now that you know everything about a road trip from Mumbai to Sandhan Valley, we are sure that you can enjoy a wonderful adventure and camping time. Ensure that you are keeping all these essential pointers in mind so that your journey stays seamless and perfect. Happy trekking.