Make Your Monsoon Thrilling by Trekking to These Himalayan Trekking Sites
Want to feel the kick of excitement? Then obviously you are searching for some fabulous adventure and sports activities to try. Well, how about trekking the mighty mountains? In fact, the mightiest of them all – the Himalayas! Don't you think this trekking experience would be breath-taking? But yes, the trekking paths would take lots of twists and turns making your journey more challenging and interesting. But then this is actually what you want, isn't it?
We know you are aware that Himalaya is the pride of India. These mountains (like no other in the world) are certainly wonderful and alluring. But do you know that there are some trekking sites in the laps of these Himalayas which are actually dreams for trekkers? Some of these are very famous to head to during the monsoons. But few Himalayan trekking sites are yet to be explored by the travellers and trekkers which make them even more enticing options to travel to these holidays.
Some points to remember when traveling to Himalayan trekking sites of India!
Since you are ready to indulge in magnificent road trips to trekking sites in India, you'll definitely require the following information for your journey:
Best time to visit the Himalayan Trekking sites — The best time to travel to the Himalayan trekking locations of India is from February to June and September to October.
Other things to do at these trekking sites — There are lots of things to do in these Himalayan trekking sites as well like:
Sightseeing 
Wildlife exploration 
Religious tours 
Bird watching 
Camping 
The most alluring trekking sites of Himalayas in India! 
The trekking paths of these mighty mountains are spread across various neighbouring countries like Nepal and Tibet as well. But today, we are especially talking about the most astounding Himalayan trekking sites in India:
1. Chadar Trek, Ladakh – Frozen River Trek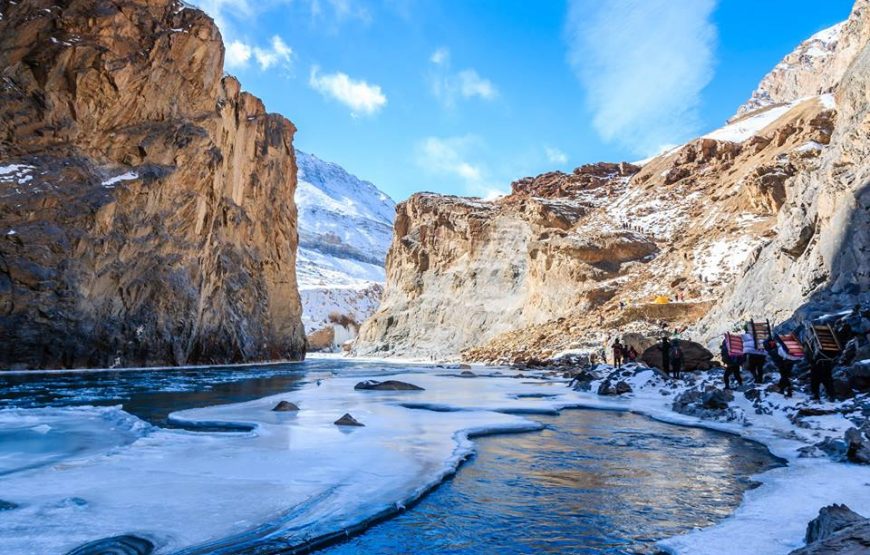 What's a trekking experience that isn't complemented with the chilled ice formation of the Himalayas? And the best way to get this enriching experience is by visiting the Zanskar Valley in Leh. Here you'll find the Chadar Trek, in Ladakh – the Frozen River Trek that will actually take your breath away. The frozen emerald lake here offers you the most unique trekking experience on it. Yes, you'll be surprised to know that this river freezes during the day and melts during the night. So, when you set out to trek on this path, you are actually walking on ice. Well, this is what makes your experience totally unique and fantastic.
Best time to visit — January and February 
2. Valley of Flowers Trek with Hemkund Sahib, Uttarakhand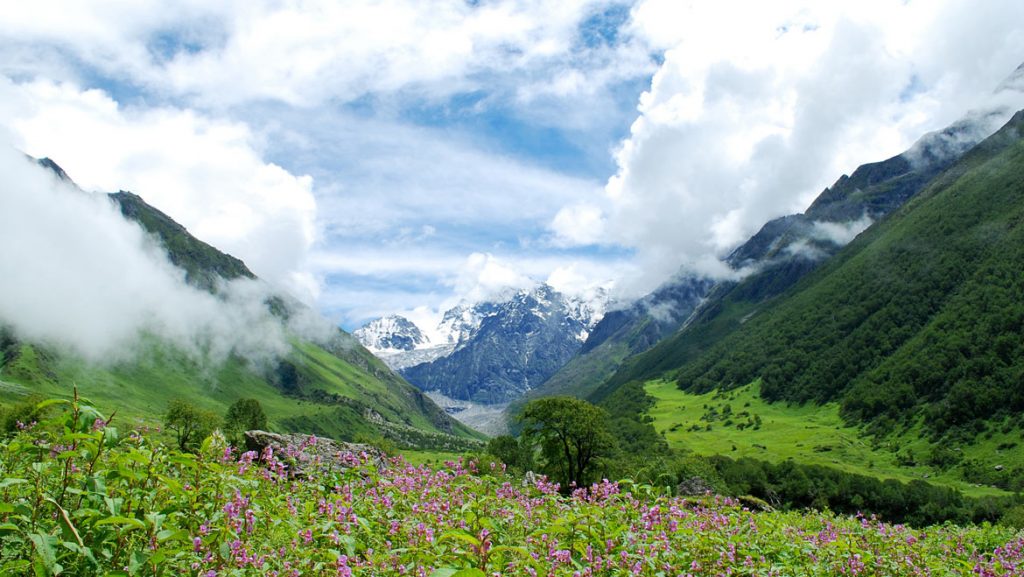 You'll be totally mesmerised by the trek to the Valley of Flowers Trek with Hemkund Sahib, Uttarakhand. It is a wonderful destination that's also a UNESCO world heritage site and lies at a height of 14,400 feet. While you are crossing the criss-cross, steep paths of this trekking track, you'll view some of the most exceptional flora and fauna of the Nanda Devi National Park and can also visit one of the top attractions here, the
iconic Gurudwara – Shri Hemkund Sahib. 
Best time to visit — June to September 
3. Hampta Pass Trek, Manali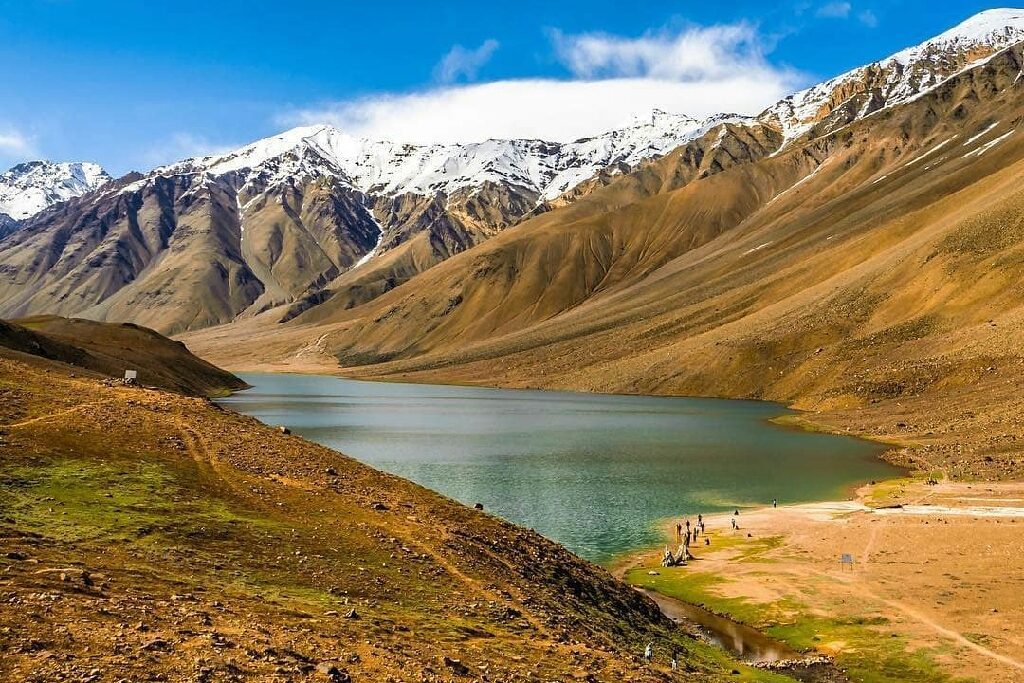 Visit the barren lands of Hampta Pass Trek, Manali, but get the most exceptional trekking of your life. You'll find some of the most astounding snow cladded hills along this trekking route and even the valleys of Lahaul and Spiti are totally admirable sites coming on your way. The Chandratal Lake and the water sports activities near this water body are what make your trekking journey more adventurous. The trekking path might be more challenging, but it's truly rewarding by all means.
Best time to visit —September to May 
4. Sar Pass Trek, Kasol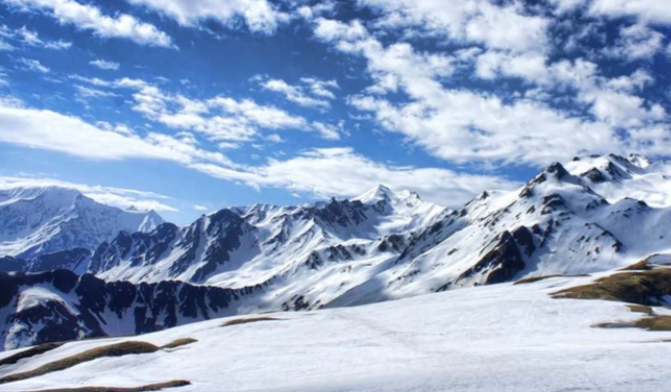 If you are really looking for some wonderful and unique experience while trekking in the Himalayan boundaries, then you will love the Sar Pass Trek, Kasol. While crossing the semi challenging parts of this region, you cross the Sar – which means the Lake in the local dialect (now you know why the route was named the Sar Pass Trek!). This frozen lake is totally an awesome view in itself; and the thick forests, roaring streams, and narrow meadows makes you trekking experience all the more rewarding.
Best time to visit — May to October 
5. Trek from Dzongri to Dzongri top, Gangtok
Do you want to face a mind-blowing experience of watching the meeting place of man and mountain Gods? Then trek from Dzongri to Dzongri top, Gangtok. The fascinating view from the height of 13,123 feet is totally captivating for sightseeing. But the luscious forests you pass in your way and the lovely view of the snow-clad peaks make the trekking time all the more phenomenal and memorable.
Best time to visit — March to April and September to October 
6. Goechala Trek, Sikkim
One of the most astounding trekking paths of India is the Goechala Trek, Sikkim. Though it is the oldest one in the country, but has only recently grabbed the attention of the trekkers when Nepal closed its borders for them. The most essential factor in favour of this trekking path are the huge mountains that are so close by almost grazing against your shoulders as you trek. Not just this, the Samiti Lake and Rhododendron Forests are the nearby places to visit from this trek that make it even more enticing.
Best time to visit — April and May.
7. Har Ki Dun Trek, Uttarakhand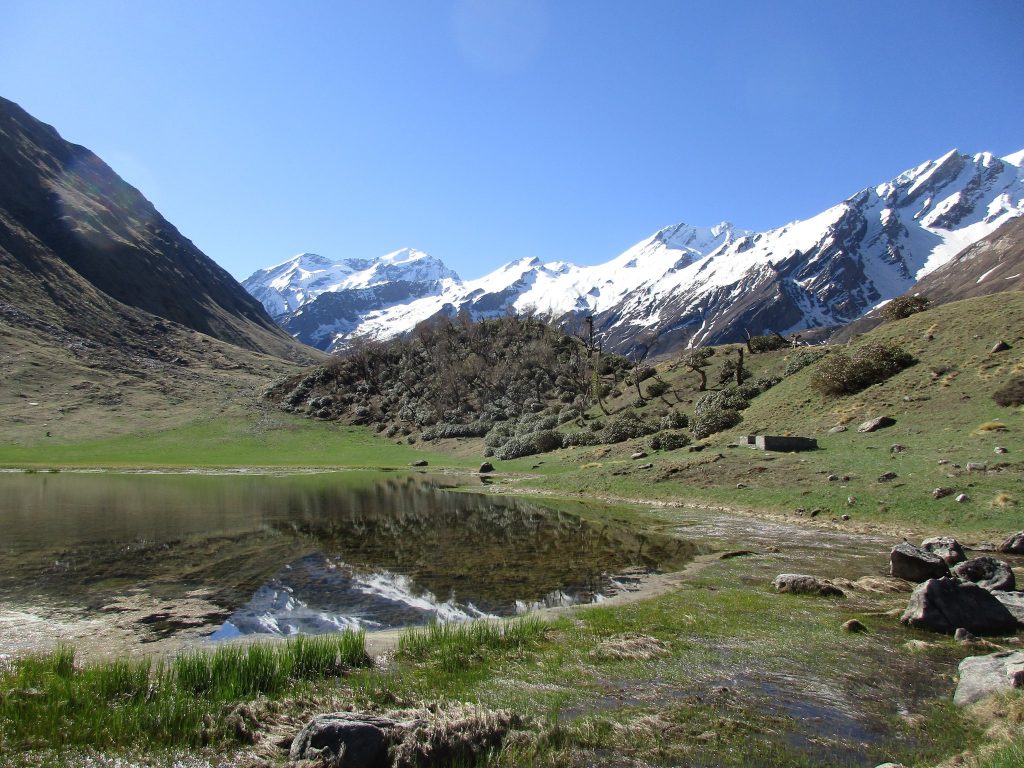 Get one of the most exciting experiences of your life by taking on the Har Ki Dun Trek, Uttarakhand. Its path is ideal even for amateurs as it's for the experts in trekking. And the lush alpine meadows, pine forests, and stunning valleys make it one of the best trekking sites during Monsoon. 
Best time to visit— March to June and September to November 
These treks of India are certainly the most challenging and wonderful ones. And since you are around the Himalayas, you can even try visiting the gorgeous Prashar Lake Trek of Himachal Pradesh, the mesmerising Nag Tibba Trek, the interesting Roopkund Trek and Kashmir Great Lakes in Kashmir. And as you are on such a great mission, do ensure to get a good car rental from Revv for a safer and more convenient journey.