Road Trip from Ahmedabad to the Mumbai
Mumbai, they say is the city that never sleeps, and you would have to visit the place to know how true it is! But be it day or night, Mumbai has some extraordinary offerings and views – Mumbai kind of grows on you, and people who have lived here simply love the heartbeat of the city – and they say that everyone should experience that at least once in a lifetime. The island, surrounded on three sides by water and rightly tagged as the caprice city of India, is full of magic, adventure, scenic views, happening celebrities and lots more! And if you are coming from Ahmedabad to Mumbai by car, then don't worry at all! The road and lanes leading to Mumbai from Ahmedabad are surprisingly well maintained and make the trip a joy indeed.
Quick Information About Ahmedabad to Mumbai Road Trip:
Ahmedabad to Mumbai distance — 524 Km
Estimate time to reach from Ahmedabad to Mumbai by car — 8 Hour 53 minutes
Best route to be taken for road journey from Ahmedabad to Mumbai — Via Ahmedabad to Mumbai expressway
Best Time to Visit in Mumbai 
Though Mumbai has a mild climate and humidity throughout the year, the best time to visit the city is from October to May if you want to enjoy the mild chill and warm summer. And if you want to view the city during monsoon, June to September is appropriate for a visit. 
Mumbai is a culturally rich city of India with a lot of inherited heritage from the Mughals and Marathas, and also some awesome profound architecture created by the British. Apart from the sight-seeing, the street food of Mumbai is worth giving a try — and we are sure you wouldn't leave your plate until you have licked everything from it. You can read below to know more about the iconic city, Mumbai and places to visit here without fail when you are in the city.
10 Best Places to Visit in Mumbai:
1. Queen's Necklace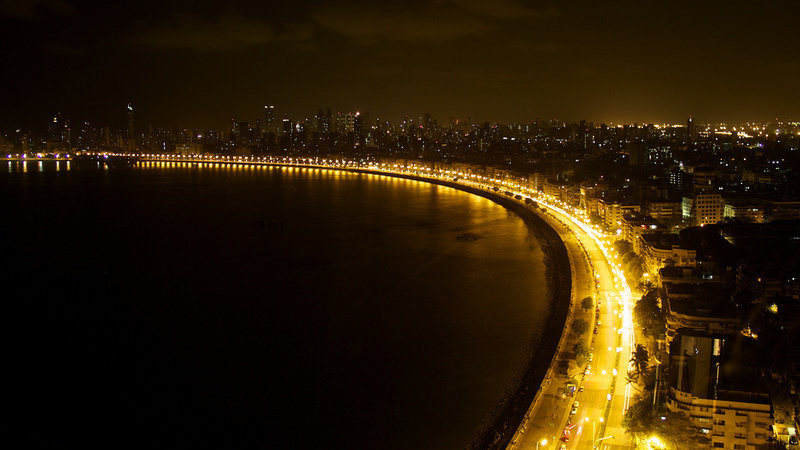 They call it Marine Drive, but it's better known as Queen's Necklace. Let's keep the name aside, the necklace shaped 4km promenade in south Mumbai sees thousands of visitors and tourists daily. The exotic view of the sea in the backdrop of the city-lights with the fresh salty wind as a mood creator has its own sweet charm. The best time to visit here is early morning or late at night!
2. Gateway of India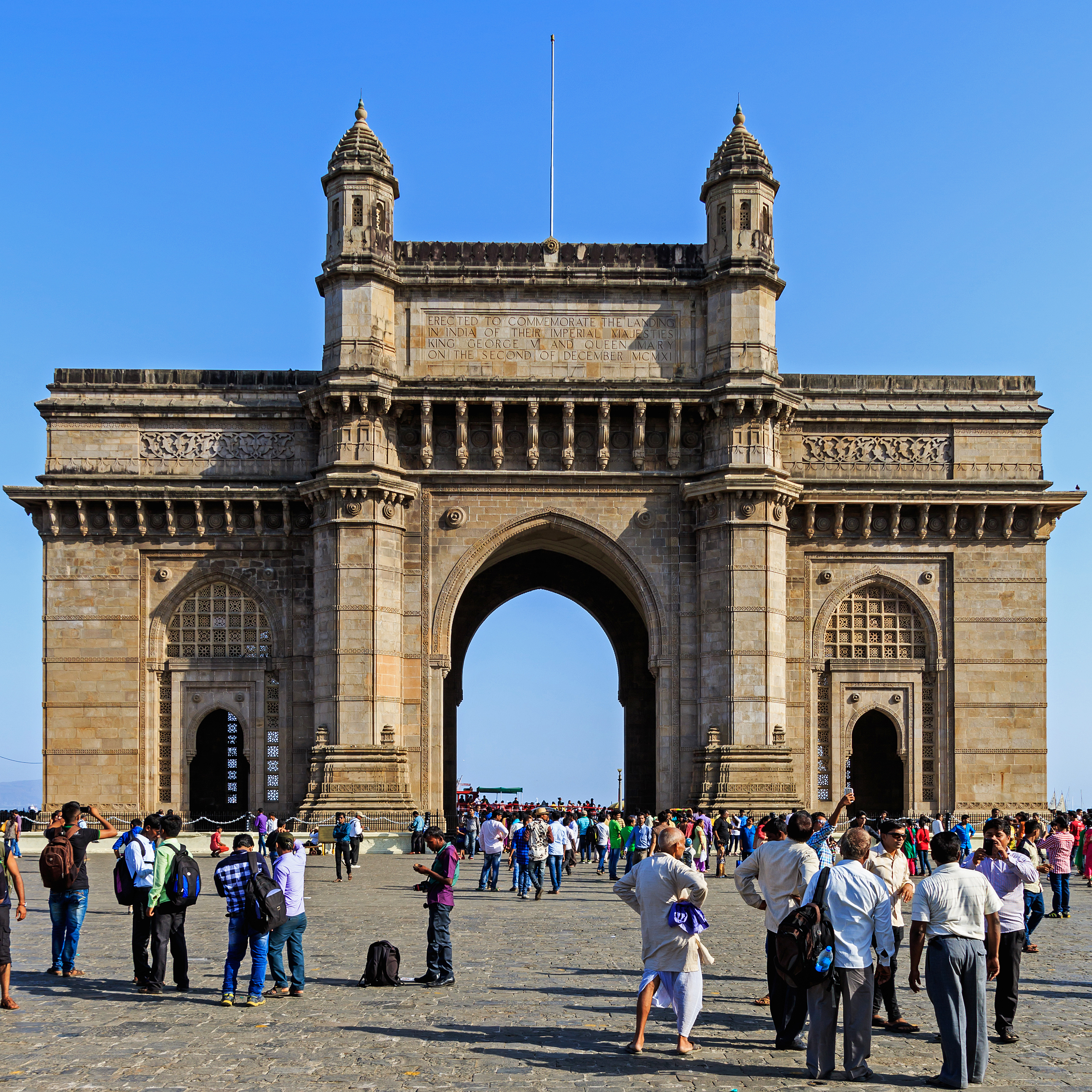 One of the oldest structures standing at Apollo Bandar was constructed by the British in 1924, and since then has been one of the favourite tourist attractions of Mumbai. You can visit the Gateway of India to get a better view of the port of Mumbai or to take a ship ride from there to enjoy your day at the sea. It's always a wonderful experience to visit this place and click some awesome selfies on that spot.
3. Haji Ali Dargah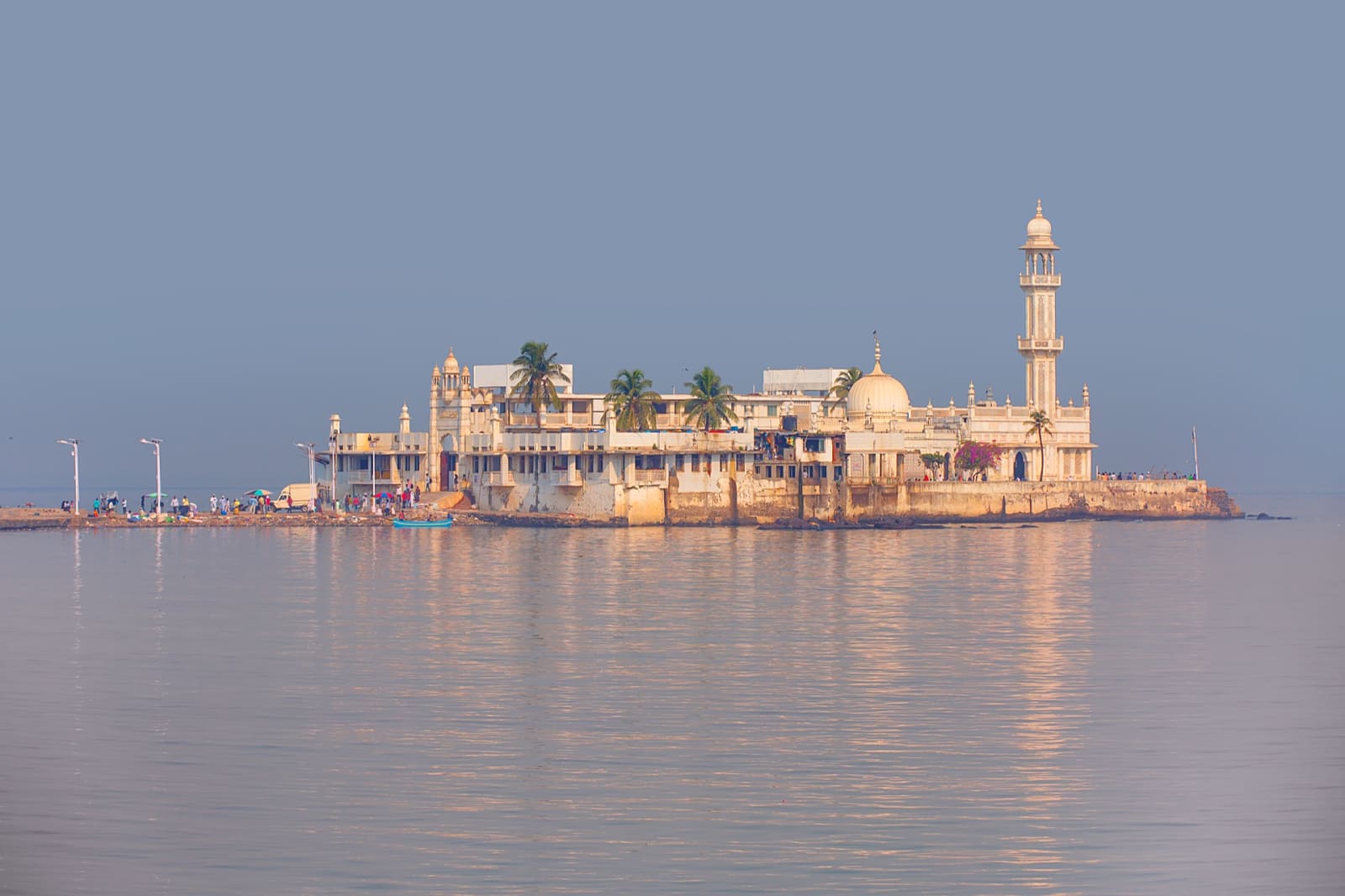 It's a not-to-be-missed place to visit in Mumbai having its own unique importance. This dargah or shrine of Islamic saint Peer Haji Ali Shah Bukhari has been standing along the Arabian Sea since 400 years. The 500 yards of shoreline welcomes thousands of devotees, tourists and visitors almost daily. Tourers are left gasping by the distinct beauty of the place amidst such a wide water expanse.
4. Chhatrapati Shivaji Terminus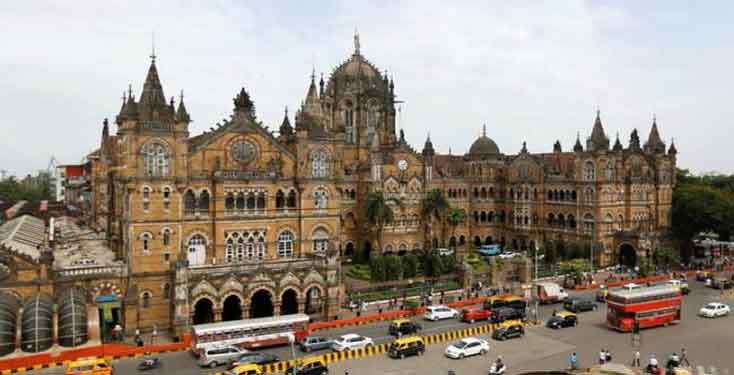 j
A UNESCO world heritage site that was built by the British in India during their rule in 1888. It's one of the largest railway centres of the city, and the most famous one when it comes to being a tourist spot. The lights of this terminus are lit on every historical or important day, and the view surprisingly attracts lots of visitors just to experience the spectacular scene and click some cool pictures from here. Apart from this, the impressive architectural work on the building is something that shouldn't be missed at all.
5. Kanheri Caves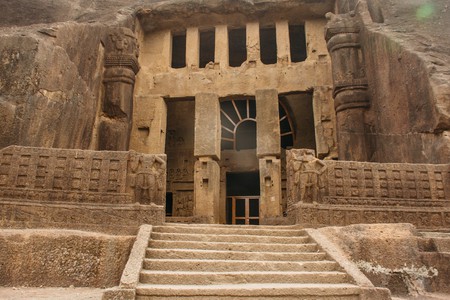 While riding towards Mumbai, don't miss visiting the Kanheri Caves located inside the Sanjay Gandhi National Park in Mumbai. These caves showcase the Buddhist carvings, scriptures and inscriptions from the 1st century to the 10th century CE. Visitors shall be charmed by the 109 caves that comprise this hillside complex that can be accessed via steps carved from rocks.
6. Beaches in Mumbai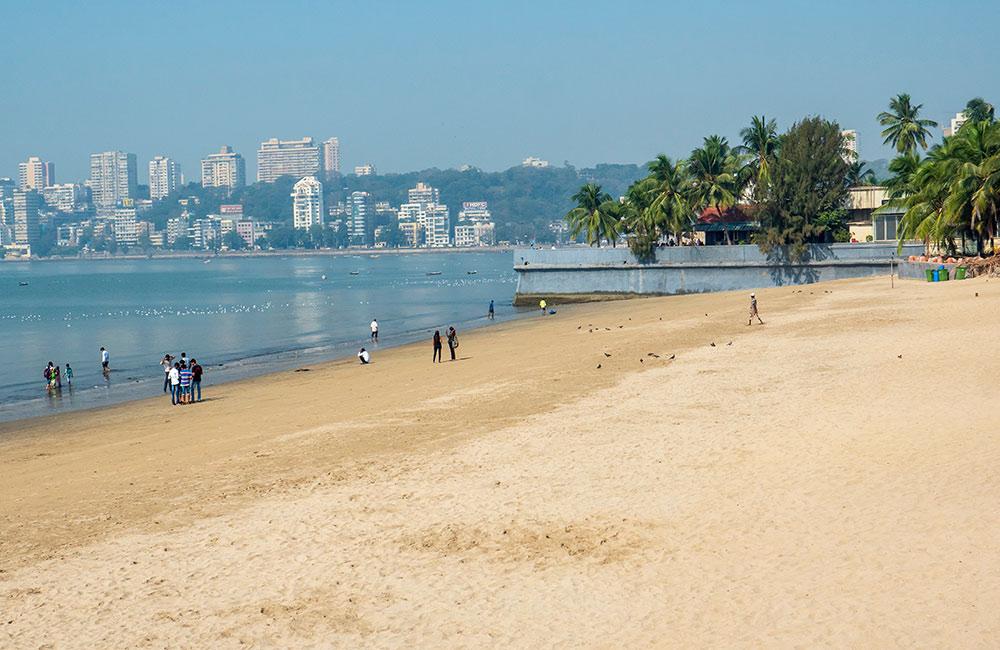 We talked about how Mumbai is surrounded by water on its three sides, and that's why you can get to see lots of incredible beaches in the city. There is Girgaum Chowpatty beach at South Mumbai which is a huge hub for family outing. Then there is Juhu beach just beside the Airport, which is again a favourite hub of visitors in the city. Also, there is Aqsa beach, Ghorai beach, etc. which are enough to make your day awesome along with your family.
7. Temples in Mumbai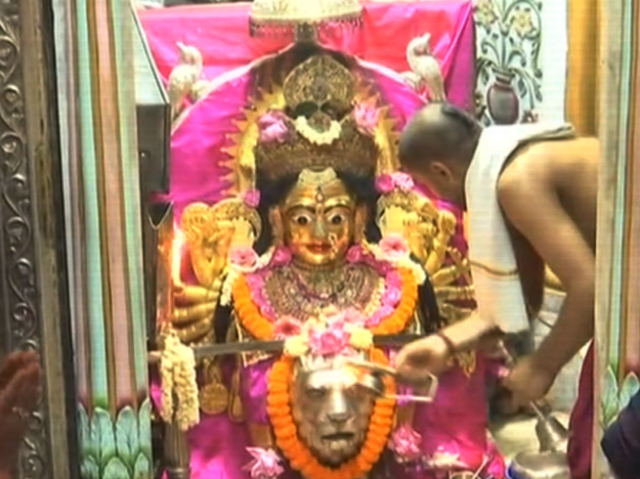 Mumbai boasts of cultural diversity — it has lots of amazing cultural offerings. Apart from some iconic mosques standing here since centuries, there are also some beautiful temples. The largest Jain temple –The Mumbadevi temple, and the Hindu temple of Lord Ganehsa, Siddhi Vinayak — are some of the places that have hundreds of devotees and tourists visiting on a daily basis. 
If this isn't enough, you just couldn't ignore the famous Mumbai street food You can have it served in some exquisite five stars restaurants and also at some mini food stalls. But, these food items are worth relishing and the food areas are a must visit when you are in Mumbai.
8. Mohammed Ali road for street food 
Mumbai never sleeps, and the same goes for Mohammed Ali road. This lane located at the South side of the city serves the largest number of street food items, both vegetarian and non-vegetarian. You can get some extremely delicious desserts and snacks items here that couldn't be found anywhere else around the whole world. This lane has a history of serving tantalising street food for about 250 years, and is abuzz with activity till date.
9. Carter Road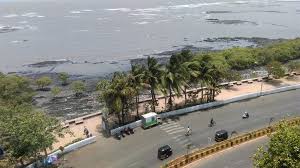 Mumbai's Carter Road, located in Bandra, is another foodies' hub in the city. It serves all kinds of street food in a slightly more comfortable manner and that's why it attracts maximum food crazy visitors of the city during the weekends.
10. Khau Gali across the city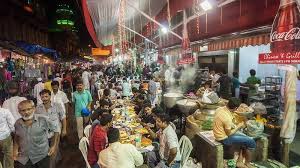 Each part of Mumbai has its own khau gali which is famous for its own unique offerings. There are some such lanes which are known for their South Indian food, while some should be visited for the traditional street snack like vada pao or pao bhaji, and so on. Whichever corner you are in the city, or whatever place you go to, a certain khau gali does come in your way which is a treat in itself.
A road trip from Ahmedabad to Mumbai can be comfortable and easily doable. Especially when you have the well maintained and easy on the pocket car rental services in Ahmedabad from Revv. We would love you to enjoy this remarkable journey to the city that certainly has lots to offer to each of its guests. Make sure you enjoy all the nuances of the city to the hilt.
Must Read: Amazing Road Trips from Nagpur