Perfect North India Road Trips to Dial Down your Stress
Taking road trips is the best way to de-stress yourself. And since we live in India, where the tourist destinations are many and you can actually plan a trip without giving a second thought. If you live in North India, you will be glad to know that there are several road trips that you can take here. Some of these can be interstate as well; which means the fun is doubled with a whole new culture and landscape to explore.
However, when you plan your road trips in North India, there are certain things to consider. Here are a few of them mentioned:
Weather: When you take a road trip in North India, you will find many places located in the hills, and the roads have sharp curves. During the monsoons, many roads remain closed and some of them become very risky, which can lead to accidents. Also, some of the places receive a lot of heat during the summer season. Therefore, the best time to travel in this region is during the winter season, between November and February. 
Activities: Most of the tourist places in North India offer trekking and camping opportunities. Therefore, if experiencing some adventure is in your mind, you can go ahead and make a plan for a road trip undoubtedly. Apart from these, there are several other things to do in North India, such as exploring historical sites, pilgrimages, experiencing rappelling, etc.
The best places to visit in North India include the following road trips:
1. Amritsar to Dharamshala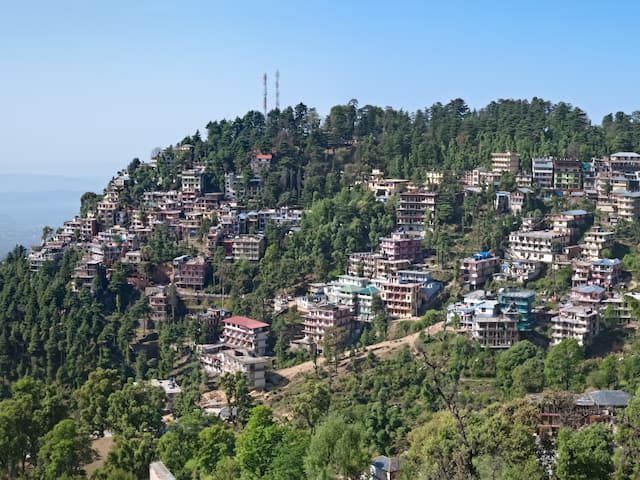 Although not a very long drive, a road trip from Amritsar to Dharamshala can be a really exciting one. If you commence your journey early in the morning, you will be able to enjoy the beautiful roads till Pathankot. As you enter Himachal Pradesh, you have to opt for the route via Nurpur and cross Rait, and then finally make it to your destination, Dharamshala.
Distance: 202 km
2. Chandigarh to Kasol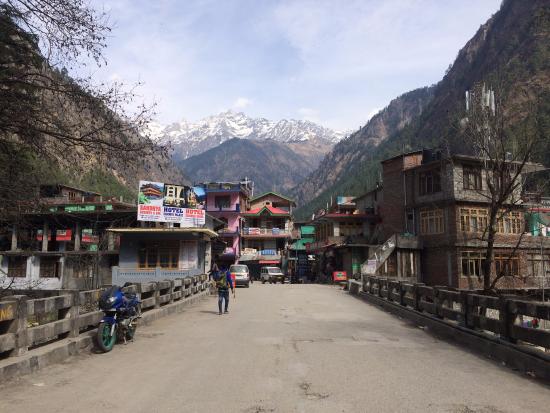 Kasol is perhaps one of the most beautiful and famous tourist destinations in North India. Among the tourists, you will find many foreigners and hippies from Israel staying for several months here. It is also a great place for adventure enthusiasts as they can enjoy their trekking experience at Kheerganga. The road trip from Chandigarh to Kasol is thrilling yet captivating. You will love every bit of this route. 
Distance: 273 km
3. Delhi to Spiti Valley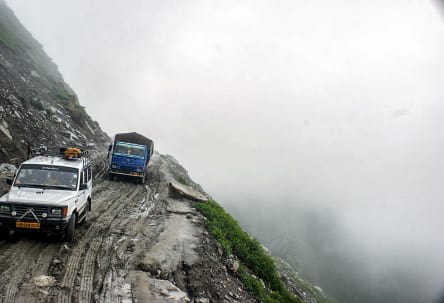 Road lovers are going to love this road trip. Spiti Valley is a dream destination for many, especially those who often take a road trip. There are two ways for reaching Spiti Valley if your starting point is Delhi. You can either take the Delhi-Shimla-Spiti route or the Delhi-Manali-Spiti route. Both the routes are equally beautiful and have several places of attractions in between. The cold desert mountain valley offers some famous tourist attractions which include Dhankar and Chandrataal Lakes, monasteries – Key, Tabo, Lhalung, and adjacent tranquil villages.
Distance: 730 km
4. Jammu to Srinagar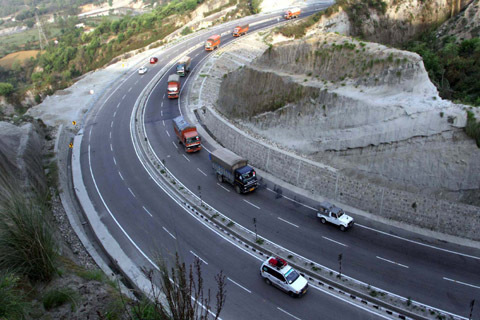 The road trip from Jammu to Srinagar is something that you must experience at least once in a lifetime. The picturesque beauty of this route where the snow-capped mountains accompany you is a sight to behold. Traveling through the 2.85 km Jawahar Tunnel is an experience in itself. The road trip will take you to a height of4127 feet above sea level.
Distance: 300 km
5. Delhi to Leh via Manali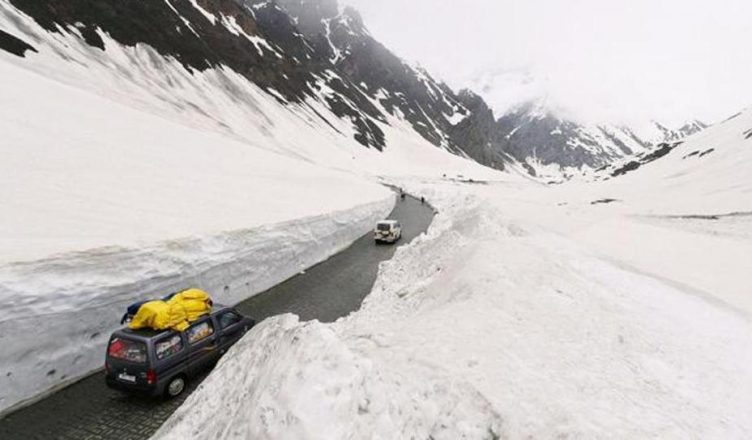 If you are an adventure lover, you definitely can feel the thrill of traveling from Delhi to Leh. The journey is tiring without a doubt but is totally worth it. The beauty of the majestic Himalaya is mesmerizing and while the roads are bumpy; therefore, you need to have really good driving skills.
Distance: 1091 km
6. Delhi to Lansdowne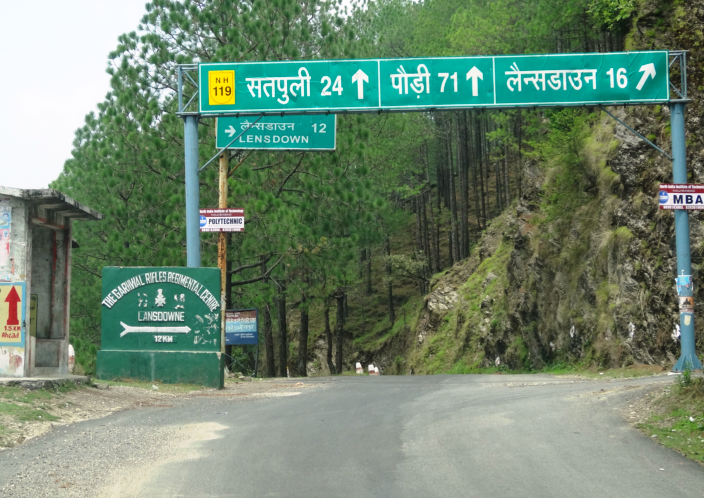 The picturesque hill station of Lansdowne should once be visited if you live in Delhi. You will never regret a road trip from the country capital to Lansdowne. The place is filled with lush greenery and scenic beauty. Since it is so thinly populated, you will be able to stay away from the hustle and bustle of city life. While you are here, you can enjoy the beautiful view of the oak and pine forests.
Distance: 258.3 km 
7. Chandigarh to Dalhousie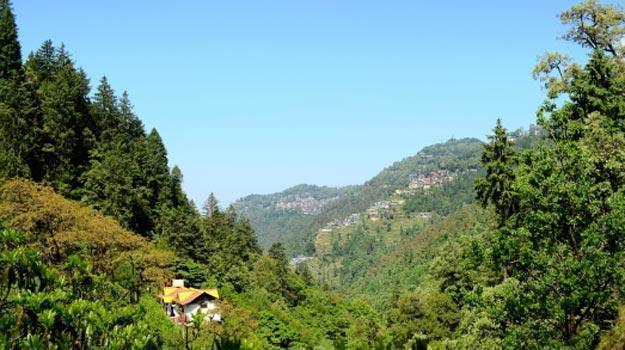 In around 10 hours you can reach Dalhousie from Chandigarh. The stunning hill station is placed amid verdant greenery and you can find a lot of reminiscence of the British era here. The beauty of Dalhousie cannot be described in simple words. And just like the hill station itself, the road trip is also beautiful.
Distance: 236 km
8. Dehradun to Mana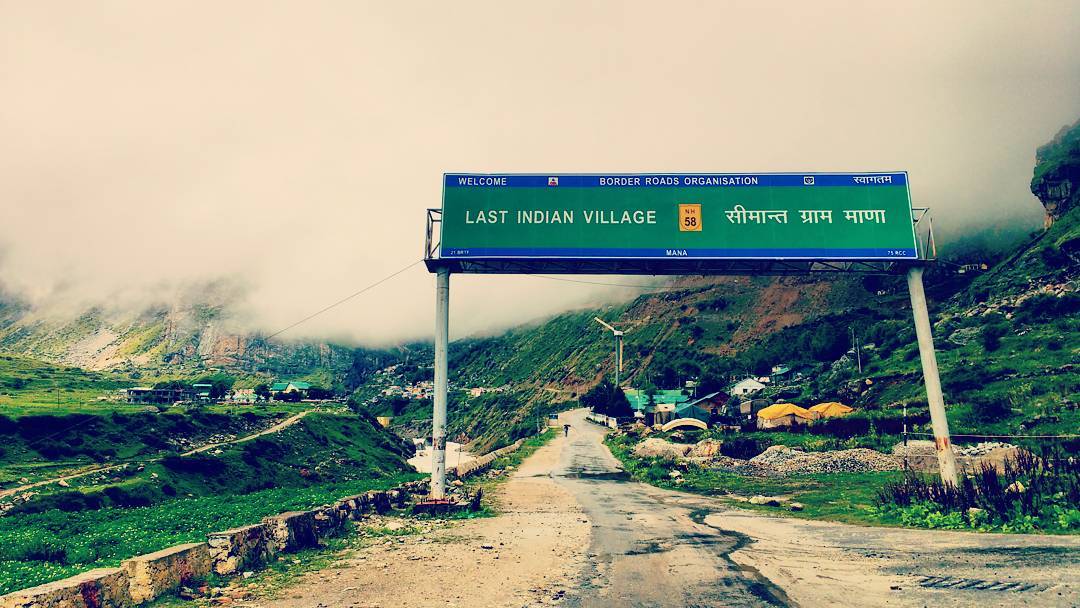 The road condition from Dehradun to Mana, the last village of India, is not very smooth. Therefore, it may take some time more than usual to reach this hamlet. The village is located 3 km away from Badrinath and the views you will get from here are spectacular. The best time to visit Mana is between May and June.
Distance: 337 km
These trips to North India by car can definitely help you de-stress with the majestic Himalayan ranges, greenery,  snow, rivers, plains, and all along with the rich cultural diversity of the region. If you are looking for a well maintained and dependable vehicle, you can choose to go for a self-drive road trip in North India. One of the best self-drive vehicles is offered by the car rental from Revv, which can get you a fully maintained and affordable car rental at your disposal. The Revv cars are available at daily as well as monthly prices which include maintenance insurance and other expenses.