Top 10 Safety Rules to Follow for Road Trips in a Car
Road trips are exciting and the long road trips are even thrilling. However, with the decision of embarking on a road trip, comes a lot of responsibilities. Each individual who accompanies you on the trip is dependent on your driving skills and preparation. Therefore, you need to be a really good driver and planner for taking a long road trip. To help you out, there are several safety rules for a road trip that you need to observe before you hit the road. So let us take a look at some of the most important rules for road trips in a car.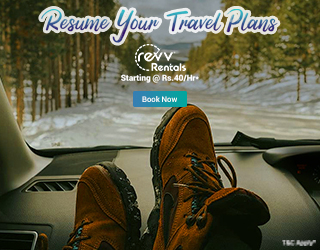 10 Important Safety Rules for Road Trips 
1. Servicing of the car
The foremost thing to check is the servicing of the car. You need to be sure that the car you are driving has recently been serviced and can be taken to the roads. If you are choosing a self-drive car rental service, you need to check if the company has taken care of the servicing part. You would not like to drive a car that is poor on maintenance as it can give you a hard time during the trip.
2. Basic maintenance skills
Since you are going to drive the car, the responsibility will be on you to change the tires of the car if required or to check the engine. You need to be aware of the essentials of maintenance of the car. You can also carry a road safety emergency kit, as things will be handy and you do not have to wait for a mechanic to come to fix the problem.
3. Local traffic laws
If you are traveling to a different state, you need to make sure that you are familiar with the local traffic law. Some states in India have certain traffic laws that are different from the rest of the states of the country. Breaching the laws can ruin your entire road trip experience.
4. Car insurance
God forbid, if your car breaks down during the trip, having the necessary insurance will help you. If you are renting a car from Revv, you will get maintenance and insurance on the rental car included in the rental fee. This will make things really easier for you.
5. Knowledge of the route
You must do thorough research of the route that you are going to take. You must know about the petrol pump that is on the route so that you can head to one when required. You need to know the condition of the road and toll booths also.
6. Stock up snacks
When you are going on a long road trip, especially with your family and kids, you must stock up on snacks and drinks. One of the major rules of staying out for long is you need to hydrate yourself every half an hour. Therefore, you must keep water or a similar kind of fluid with you on the trip and keep sipping on them.
7. Pull-over every two hours
It does not have to be an emergency for you to pull-over every couple of hours. Doing this will help you to relax and beat boredom. Though road trips are full of fun, it can be a little tiring especially for the one who is driving the car. Therefore, you must take breaks every two hours and stretch yourself or go for snacking.
8. Having a co-driver
Driving around 500 km or more can be really exhausting for anybody. And if you are the only driver, you will not be able to enjoy the road trip or the destination since you will be too tired. Therefore, while you make the entire plan of the road trip, you must have someone accompanying you on the trip who can drive for a certain distance when you are tired. Well, make sure that the co-driver is as skilled as you are. 
9. Sleep well before the trip
If you are exhausted and did not sleep well the night before your road trip, there are chances that you may feel sleepy while driving. This can turn out to be extremely dangerous as this can lead to an accident. Therefore, being the driver for the trip, you need to make sure that you get sufficient sleep and start the trip with a fresh mind.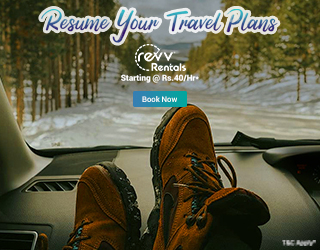 10. Drive at day time
We all know that not all roads are in their best condition, and many of them are not even safe. To avoid any kind of unpleasant situation, it is always a good idea to start the trips in the morning hours. It will not only help you to cover the road in the day-light, but you will also get a lot of time to explore the destination. You will also have less strain on your eyes due to having plenty of daylight.
As you follow the Do and Don'ts for a road trip in a car, you can check out the car rental service provided by Revv. The best part of getting a car rental service from this particular provider is that the maintenance and insurance will be covered in the monthly fee and you will also get sanitized car on rent from Revv. You can also worry less about the hygiene part. The only thing you need to do is to do research of the road and your target destination and install the Revv app on your smartphone from iOS App Store or Google Play Store. You can browse through the options and choose the car that you think is apt for the kind of trip that you are planning. You will soon be contacted by Revv and with a bit of formality, you will get the car at your doorstep.