Explore the Glorious Remnants of Gujarat's History
With a rich history of trade with most parts of the world, and the dynasties that have shaped the course of Indian history, Gujarat boasts of many wonders of the old world which can still be seen. The golden period of this state can be visited and experienced; thanks to the main tourist attractions in Gujarat. If you are a history buff, it is a trip you can't miss, and even if you are not enamored by the rich history it will still make for an amazing vacation with beautiful sights and opportunity to see this culture first-hand. Here are the most visited historical places and monuments of Gujarat which tell the story of its past.
10 Historical Places to visit in Gujarat
1. Champaner-Pavagadh Archaeological Park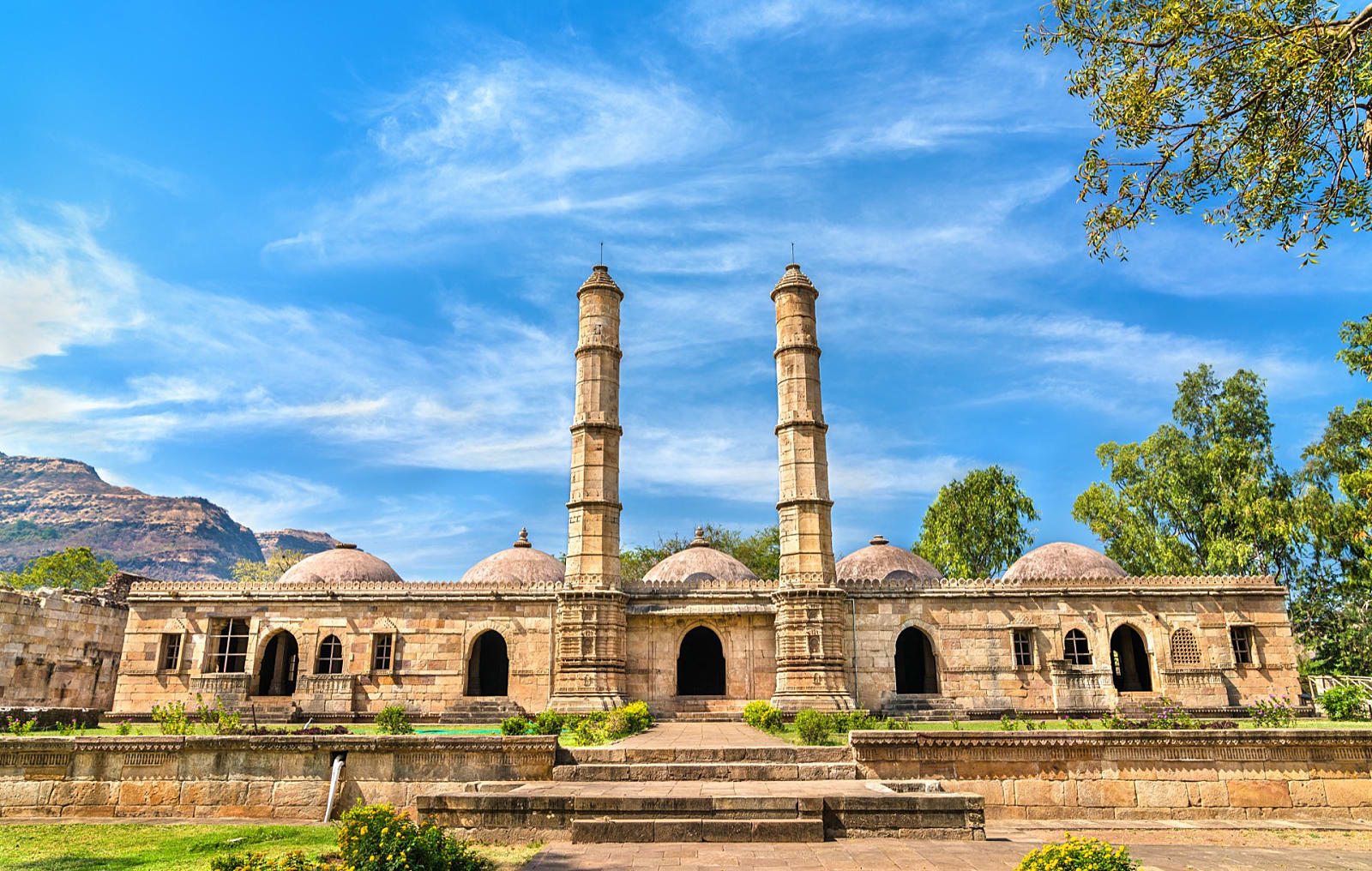 The famous archaeological site in Gujarat, Jama Masjid in Champaner-Pavagadh Archaeological Park is one attraction you should visit in the state. Apart from Jama Masjid, there are four more mosques constructed in between 8th and 14th centuries, in the park. You will also find a Jain temple that was built in between the 13th and 15th century located here. The tombs and hill fortresses here are built in Hindu and Muslim architectural styles. 
Timing: 8.30 am to 5 pm
2. Sun Temple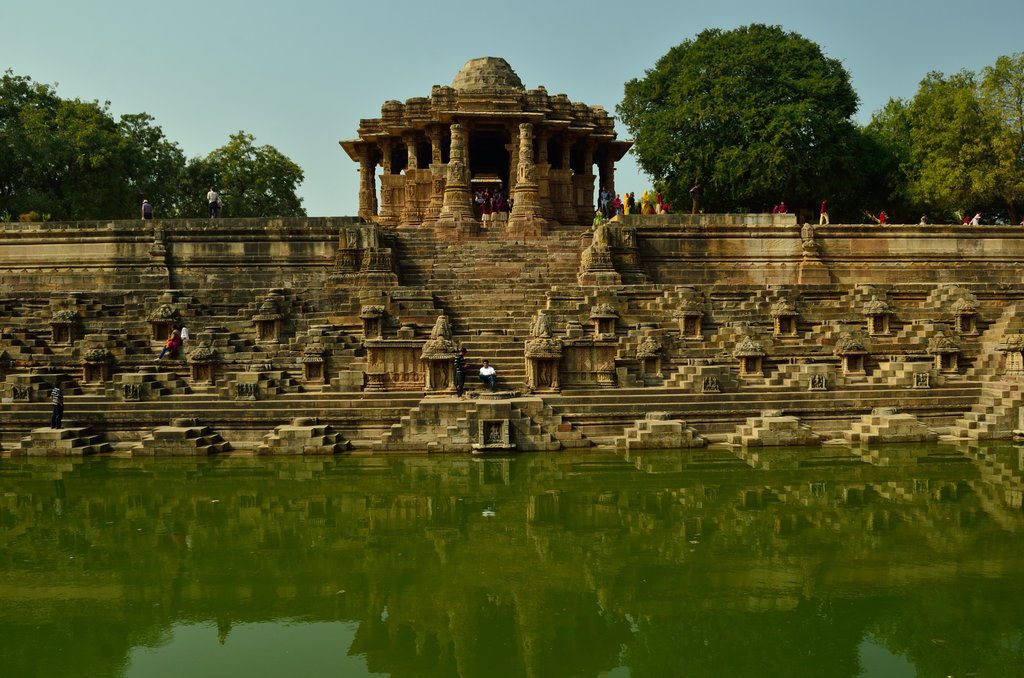 One of the best historical sites in Gujarat that you can visit is Sun Temple in Modhera. Dedicated to Hindu Sun God, the temple was constructed in 1026 AD during the period of Bhima I of Chalukya Dynasty. At present, the Archeological Survey of India maintains the site.
Timing: 6 am to 6 pm
3. Sarkhej Roza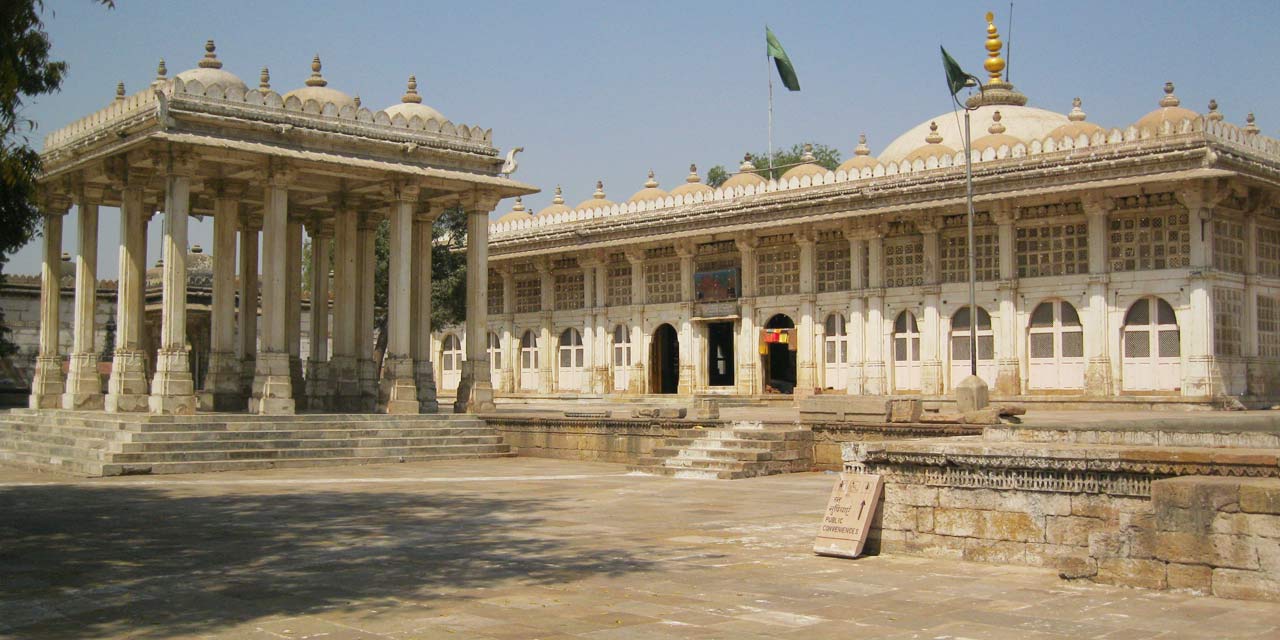 One of many rozas in Gujarat, Sarkhej Roza is the most sought after one. There was a time when Sarkhej was a famous centre of Sufi culture in the entire country. Popular Sufi saint Shaikh Ahmed Ganj Baksh used to live in this roza. The roza is built in an Indo-Saracenic architectural style.
Timing: 9 am to 6 pm
4. Dholavira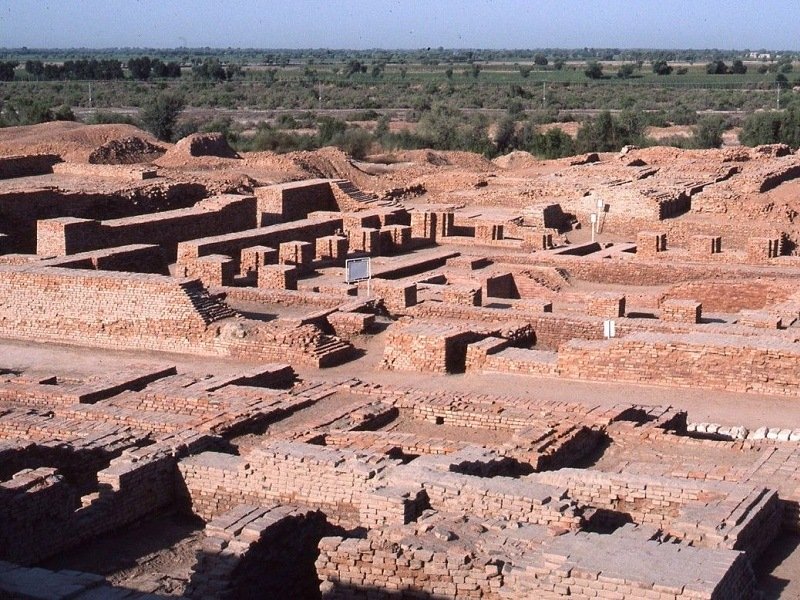 Dholavira is an excavation site which is around 4500 years old and dates back to the time of Indus valley civilization. In 1967, this site was discovered by Mr. J.P. Joshi. The very popular Rann Utsav is held at this location.
Timing: Sunrise to Sunset
5. Mahabat Maqbara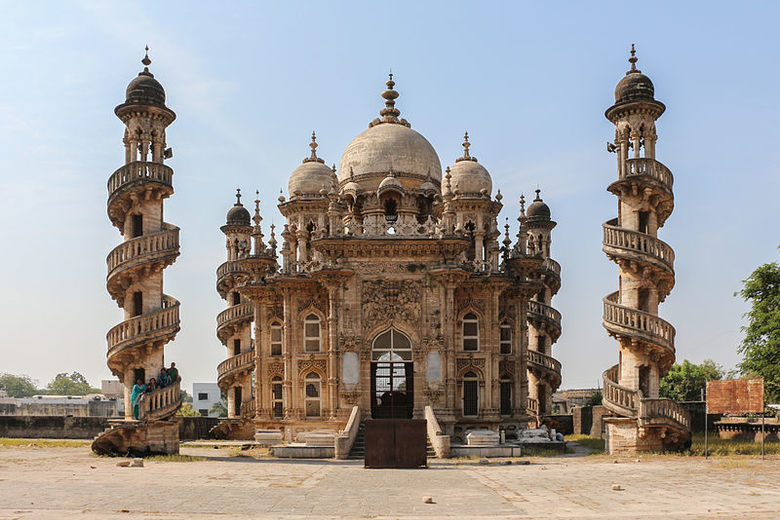 The Mausoleum of Bahaduddinbhai Hasainbhai ot Mahabat Maqbara was built in the 19th century. You can see a blend of Gothic and Indo-Islamic architecture here. The onion-shaped dome, four minarets, intricate stone carvings, and winding staircases that surround the four minarets, make Mahabat Maqbara one of the famous monuments in Gujarat.
Timing: 24 hours
6. Laxmi Vilas Palace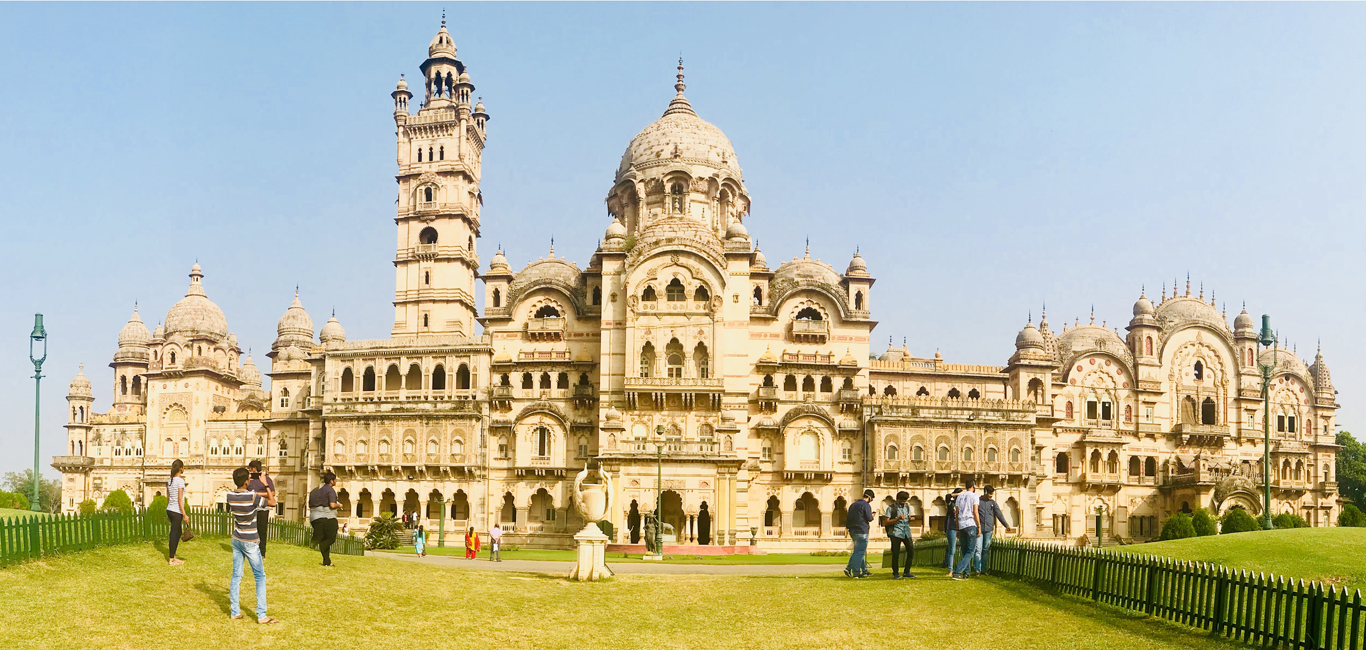 One of the places to visit in Gujarat is Laxmi Vilas Palace. This palace is almost four times bigger than Buckingham Palace. It is also the largest palace in the world that still has private dwelling. Laxmi Vilas Palace was built by Maharaja Sayaji Rao III in 1890. It covers an area of 500 acres of land and you can see a fine Indo-Saracenic Revival style architecture here. Vadodara's royal family, Gaekwad still lives in this palace.
Timing: 9 am to 5 pm
7. Rani ki Vav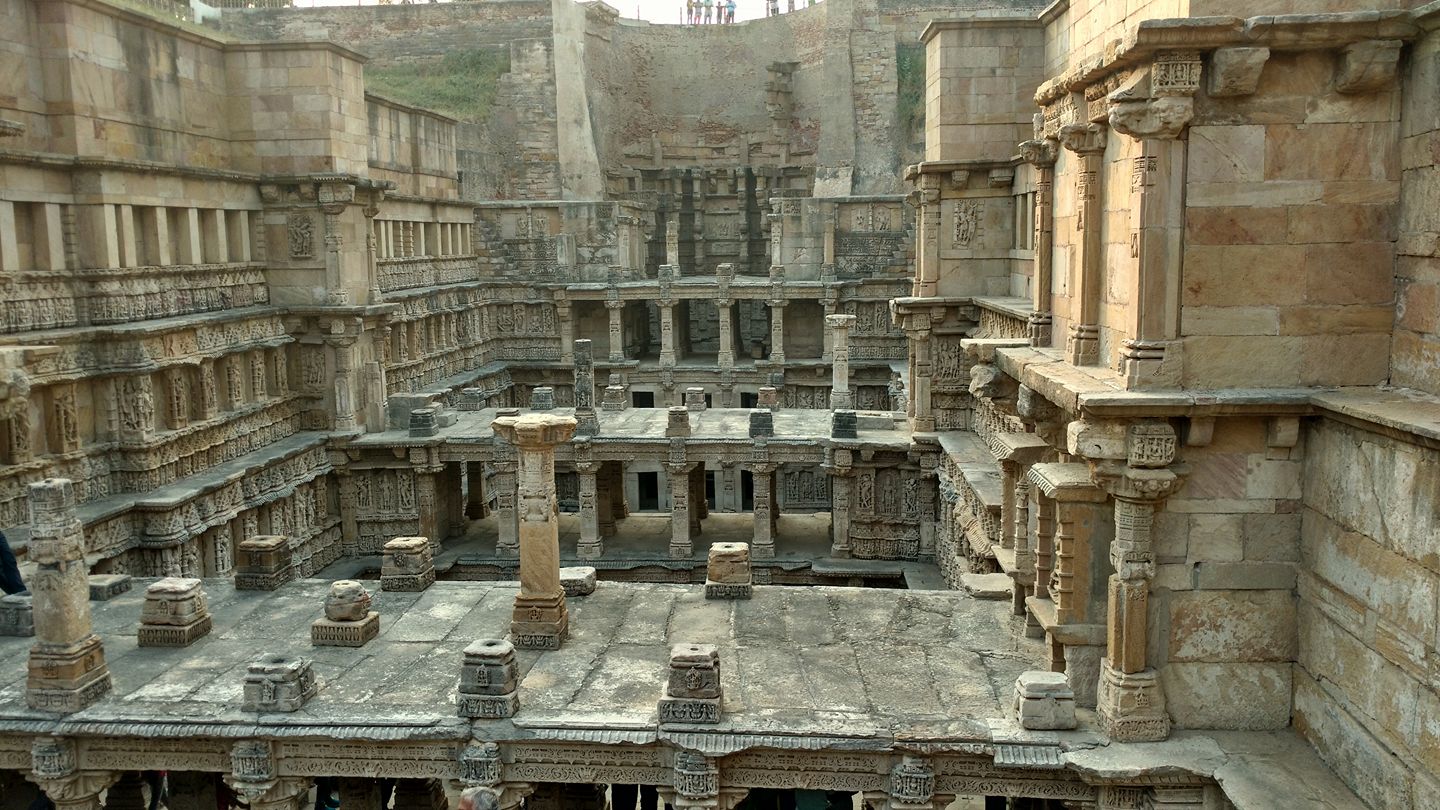 Rani ki Vav was constructed in 1063 AD, in the memory of King Bhimdev 1 by his wife Udayamati. You will not find water in the massive well today; however, there was a time when this well was used for taking water from River Saraswati. It is now a UNESCO World Heritage Site, but still appreciated for the smart architecture. Rani ki Vav was built in Maru-Gurjara style of architecture.
Timing: 8 am to 6 pm
8. Dwarkadhish Temple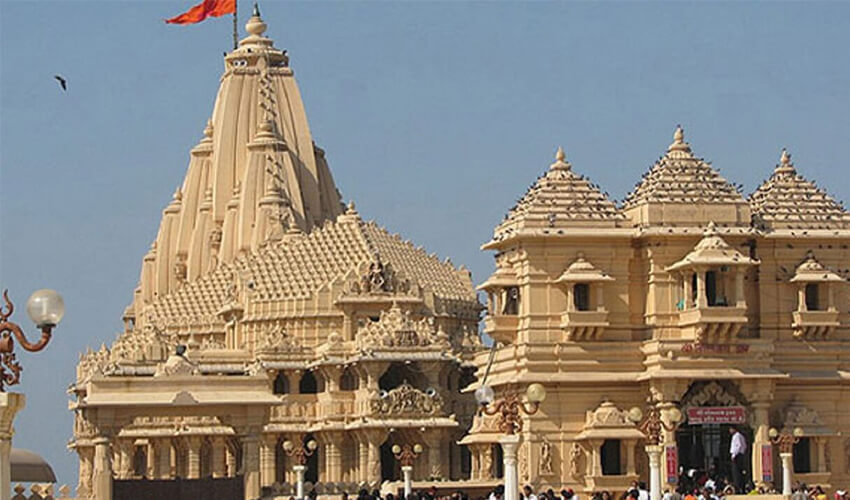 The temple is also popularly called as Jagat Mandir, and is dedicated to Hindu Lord Krishna. The temple is believed to be around 2200 years old. It is a five storeyed marvel which is supported by 72 pillars. The temple is a must visit place in the state, and if you are visiting during Janmashtami, you will find it decorated with garlands and various decoratives.
Timing: 6:30 am 1:00 pm; 5:00 pm to 9:30 pm
9. Vijay Vilas Palace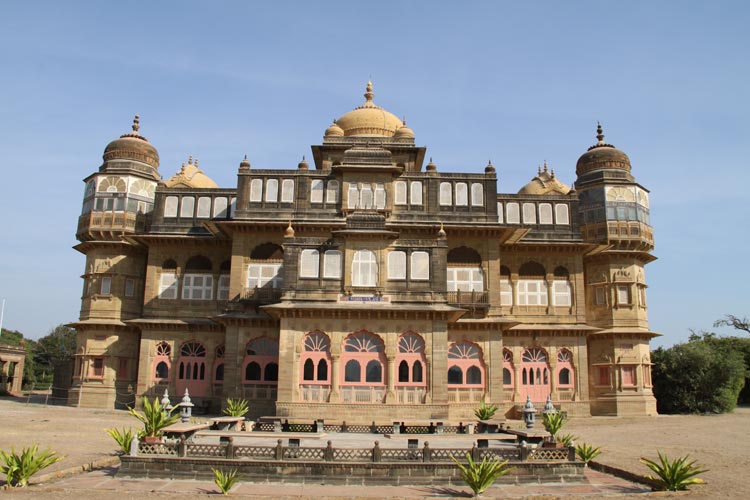 Built in 1929 by Rao Vijayraj Ji, Vijay Vilas Palace was the summer palace of the Jadeja rulers from Kutch province. With a blend of three architectural styles, such as Rajput, Mughal and Victorian, this palace is one of the most sought after tourist attractions in the state of Gujarat today. Spread across 450 acres of land, there is manicured garden and a private beach covering two kilometers in the premises of this palace. The best time to visit this palace is during the winter season, when the weather condition remains at its best.
Timing: 9 am to 6 pm
10. Aina Mahal Palace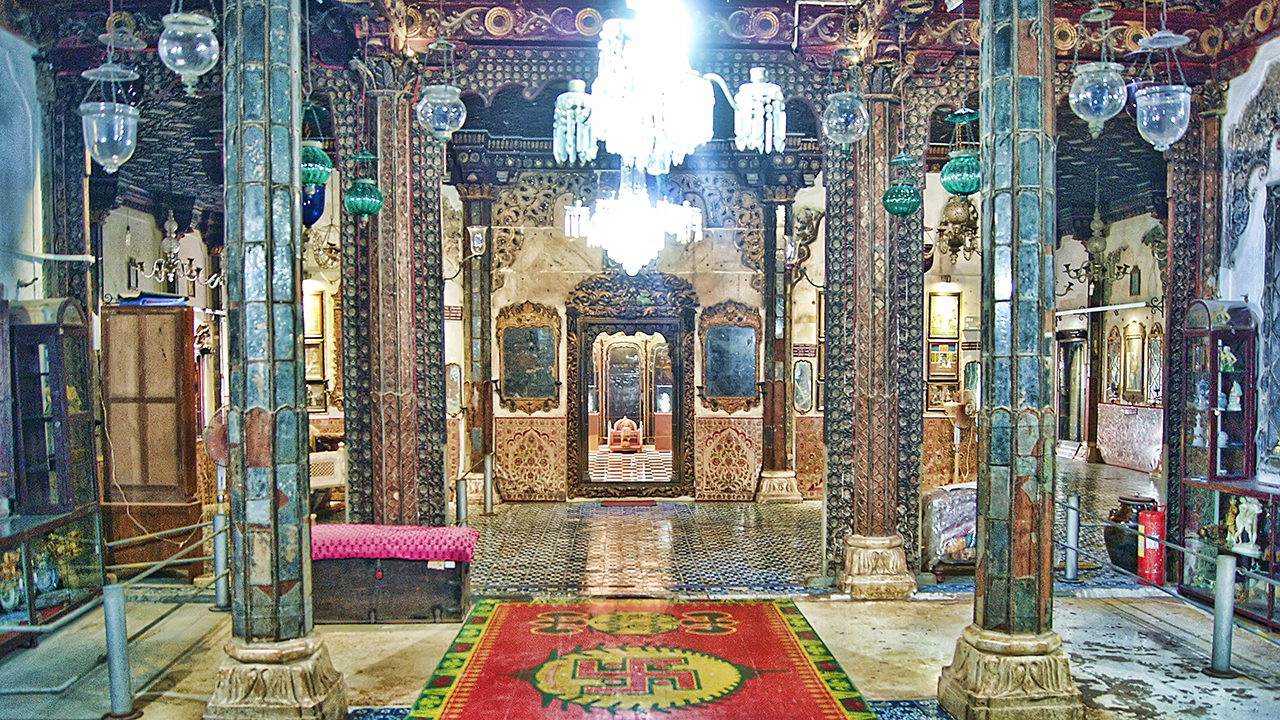 Constructed during the period of Lakhpatji in the 18th century, Aina Mahal was also called as the 'Palace of Dreams'. There were dazzling glasses, exclusive tiles, and cloaks, which got destroyed during the earthquake in 2001. However, you can still find several arts and artifacts in this site.
Timing: 9 am – 10 pm; 3 pm – 6 pm
The above sites and places provide a great opportunity to understand the history of Gujarat and the cultural characteristics that have been bestowed upon it from the past. The unique experience will definitely make for a great memory for you to remember this trip by. However, try to know the updated opening and closing time of the attractions you are going to visit, to avoid last minute surprises. If you would like a trusty yet affordable vehicle to explore these sights, you can consider taking car subscription by Revv and get free of the woes of car breakdown during the trips.