Road Trips from Coimbatore to Kozhikode
From the riverbanks of Noyyal River to the coastline where Vasko Da Gama first sat foot, Coimbatore to Kozhikode is a road trip with a perfect snapshot of the Southern India. The distance between Coimbatore to Kozhikode is about 180 Kilometers and can be covered in around 5.5 hours with a short break in between. The best route between Coimbatore & Kozhikode is through NH544 which connects Kozhikode to Malappuram and Palakkad. Here are some of the highlights of the trip as you travel from Coimbatore to Kozhikode.
15 Best Places to Visit while Driving from Coimbatore to Kozhikode
1. Palakkayam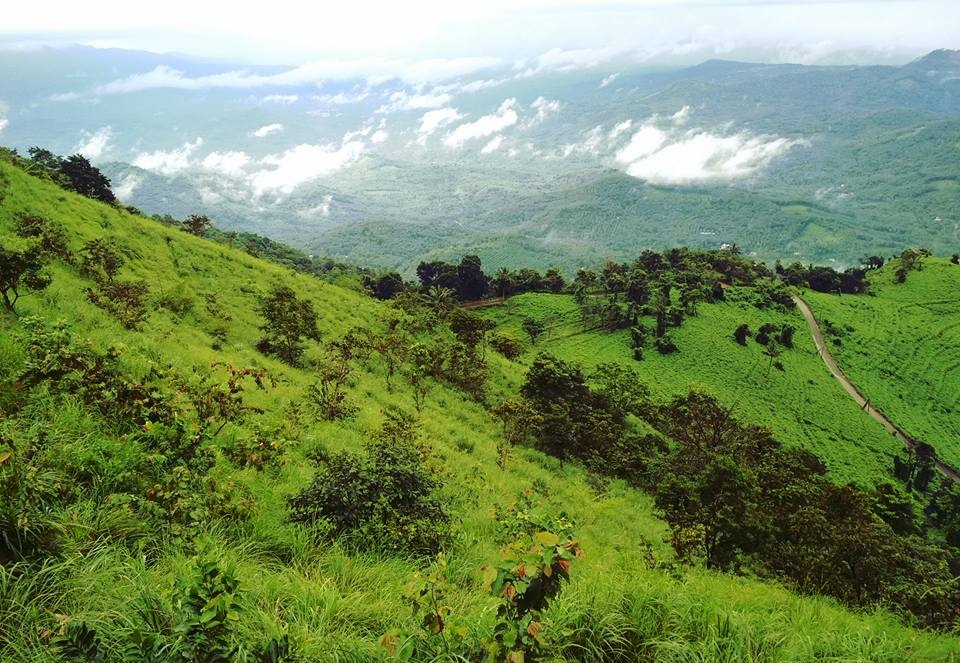 Palakkayam is a village that you will come across while on your trip to Kozhikode. Take a break during your journey to admire the scenic beauty of the place. Nestled amidst verdant greenery, the place will certainly sooth your eyes and even soul. Some of the attractions to visit in Palakkayam are Kanjirapuzha Dam, Paramada Waterfalls, Atla Waterfalls, etc.
Distance from Coimbatore: 84.6 km
2. Thazhekode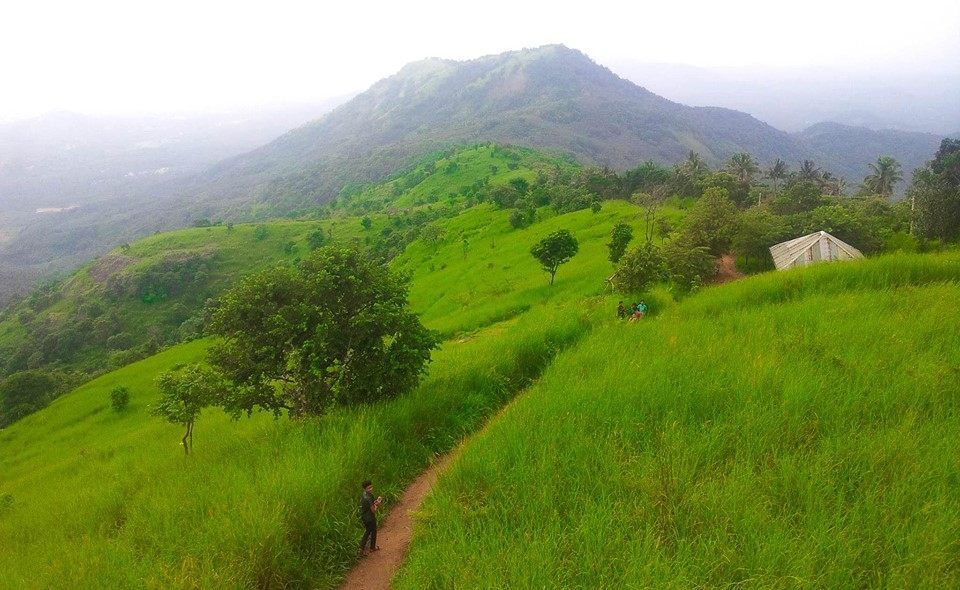 Thazekode is a paradise for the nature lovers. There is greenery everywhere in this hill station. The places that you can visit here include Kodikuthimala Watch Tower, Kodikuthimala Mountain Peak, etc.
Distance from Coimbatore: 103 km
3. Perintalmanna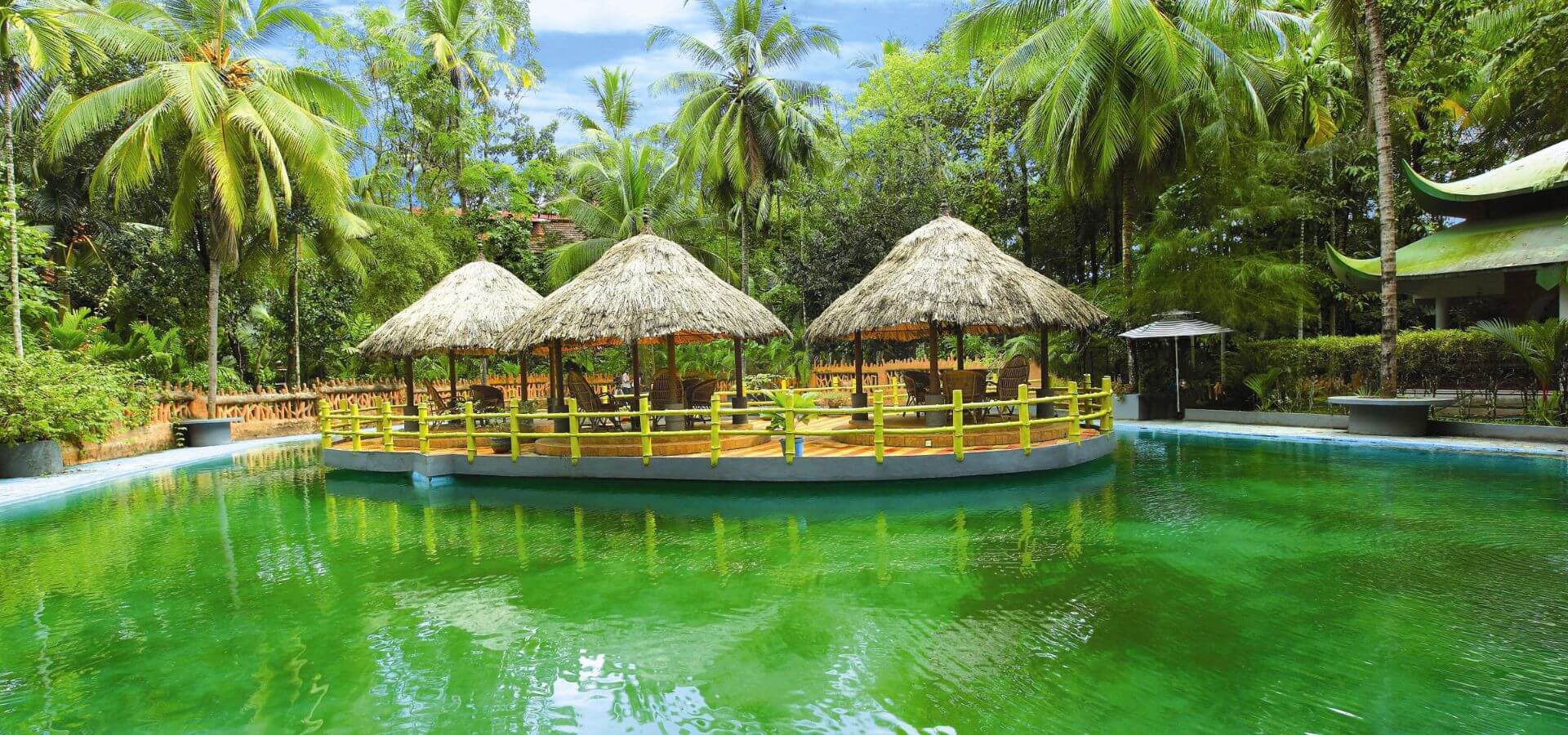 Perintalmanna is another village that you will pass through on your way to Kozhikode. Attractions that you can take a tour of at this village are Nilambur Kovilakam, Mankada Kovilakam, Thirumandhamkunnu Temple, etc. There are also handicraft items available here that you can buy at reasonable prices.
Distance from Coimbatore: 110.7 km
4. Malappuram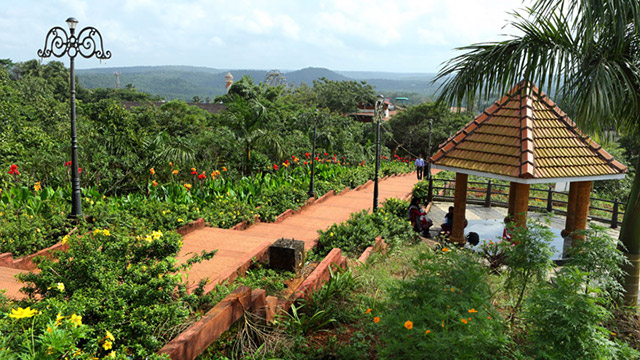 Malappuram is a town that you will come across in your trip, where you can take a stop-over.  There are quite many attractions here that you can visit. Some of them are Kottakunnu Park, Shantitheeram Park, Sri Maha Vishnu Temple Cherattukuzhy, Perimbalam, etc.
Distance from Coimbatore: 132.6 km
After Mallapuram, there are some villages before you finally reach Kozhikode. There are some places to visit in Kozhikode, which are mentioned below:
5. Pazhassi Raja Museum and Art Gallery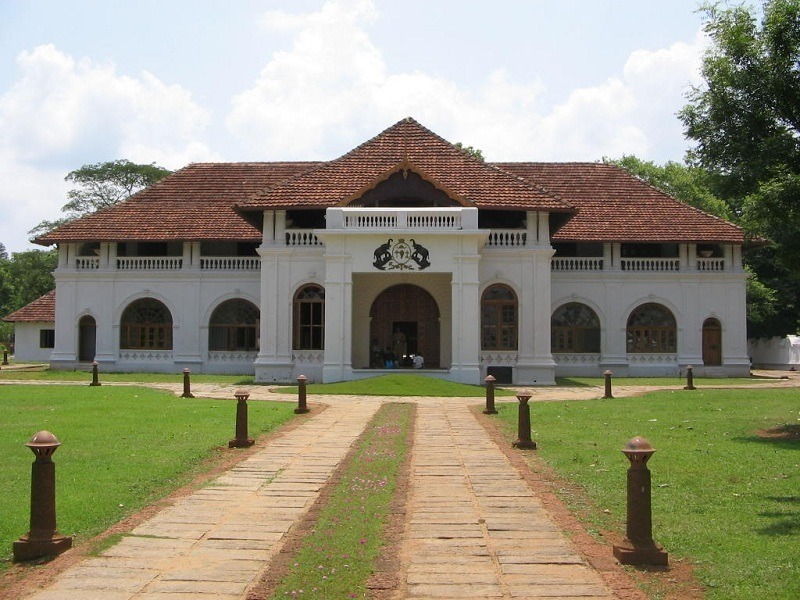 Pazhassi Raja Museum and Art Gallery is one of the major attractions in Kozhikode which is frequented by tourists all round the year. You will be able to see various mural paintings, monuments and coins from ancient days here at this museum.
Timings: 10 am to 4.50 pm. ( Monday remains off )
6. Thikkoti Light House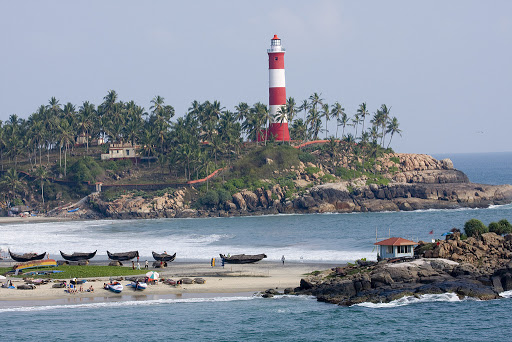 Situated on the rocky shoreline, Thikkoti Light House is famous for offering views of the sea. You can also spot various species of nomadic birds. This is just the right place to spend some quiet time at.
7. Kozhikode Beach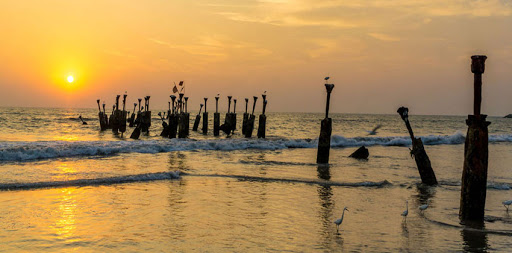 If you ever feel low, you should straightway head to Kozhikode Beach and you will feel all pepped up. The view of sunrise and sunset at this beach is breathtaking. If you can plan your trip in the month of January, you will be able to attend one of the biggest festivals, Malabar Mahotsavam.
8. Beypore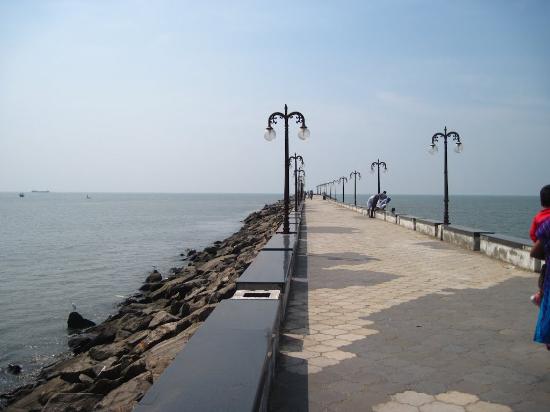 Beypore is one of the fishing harbours in the state, which mostly remains busy.  Apart from serving as a harbour, Beypore beach is also famous for being a commercial center for building ships. While you are here, you must take a quick tour of the Pulimoodu Bridge, which is two kilometers long.
9. Kadalundi Bird Sanctuary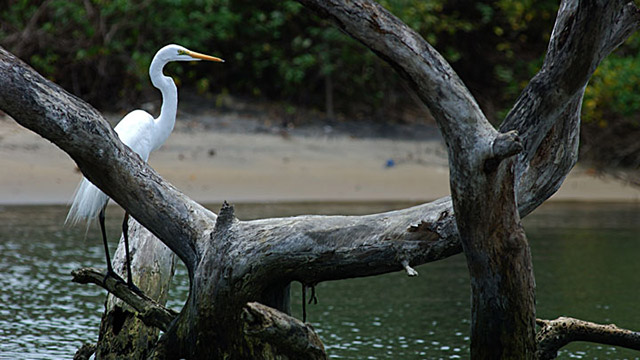 Kadalundi Bird Sanctuary is located in one of the islands near the River Kadalundi. The sanctuary is an apt place for the bird lovers as they can spot various local as well as migratory birds here.
10. Thali Temple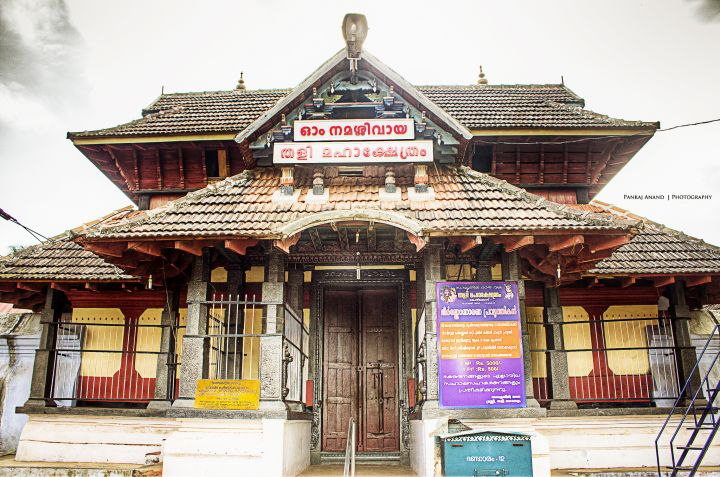 Thali temple is one among the many old temples in Kozhikode. Dedicated to Hindu Lord Shiva, this temple has a 2 feet high Shivalinga in it. You can visit this temple to see the Kerala style architecture.
Timings: 5 am to 12 pm; 4 pm to 9 pm
11. Calicut Planetarium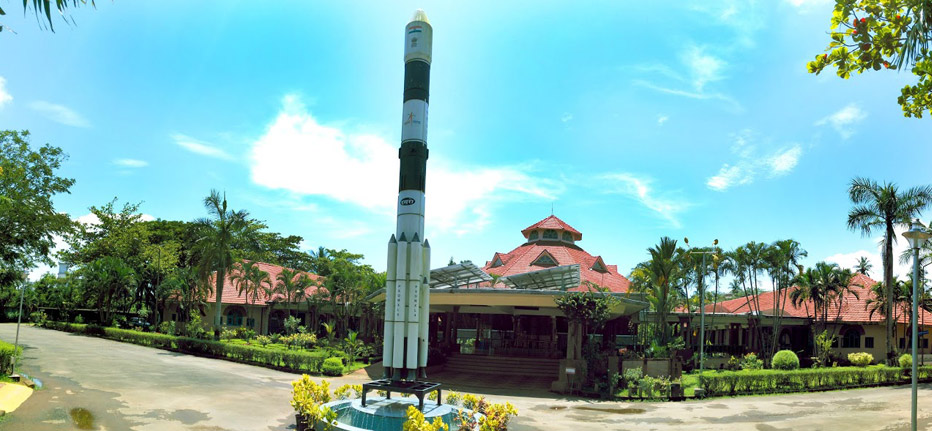 One of the most famous tourist attractions in Kozhikode is Calicut Planetarium. The planetarium has around 250 seats, and about 1200 shows are conducted here in a year. This attraction is very interesting for the children especially, as they can learn a lot about universe here.
Timings: 10.30 am to 6.30 pm
12. Mishkal Mosque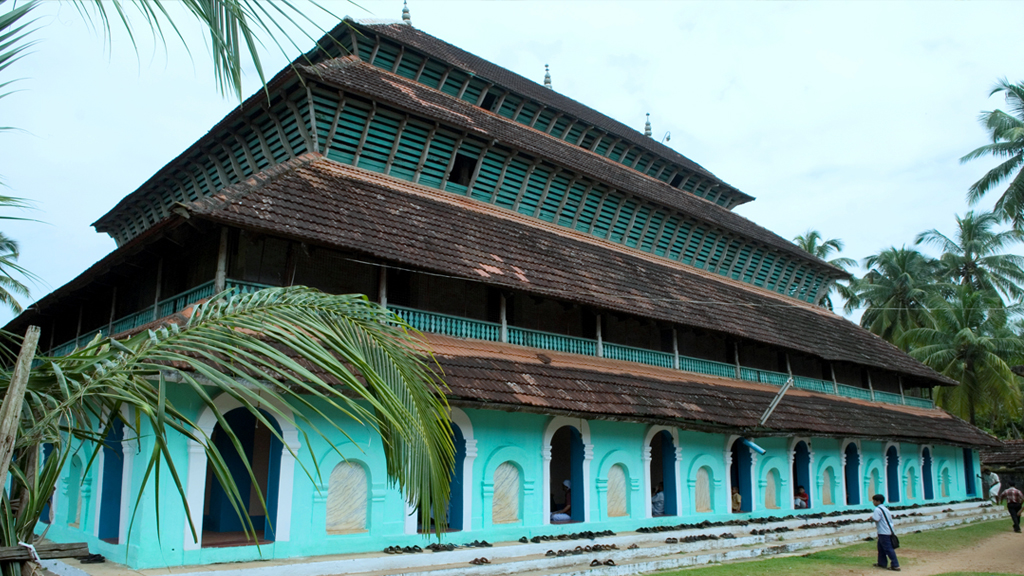 Mishkal Mosque in Kozhikode is one of a kind. The doors and pillars of this four-storeyed mosque are built of wood, while the floor has Italian tiles. The mosque was built in the 13th century by an Arab businessman.
13. Mother of God Cathedral
Built in 1513 AD, Mother of God Cathedral is one of the most sought after tourist attractions in Kozhikode. You can see Roman architecture in this cathedral and a more than 200 years old portrait of Mother Mary.
Timings:  7 am (Sunday), 6.30 am (Monday to Saturday)
14. Kozhippara Falls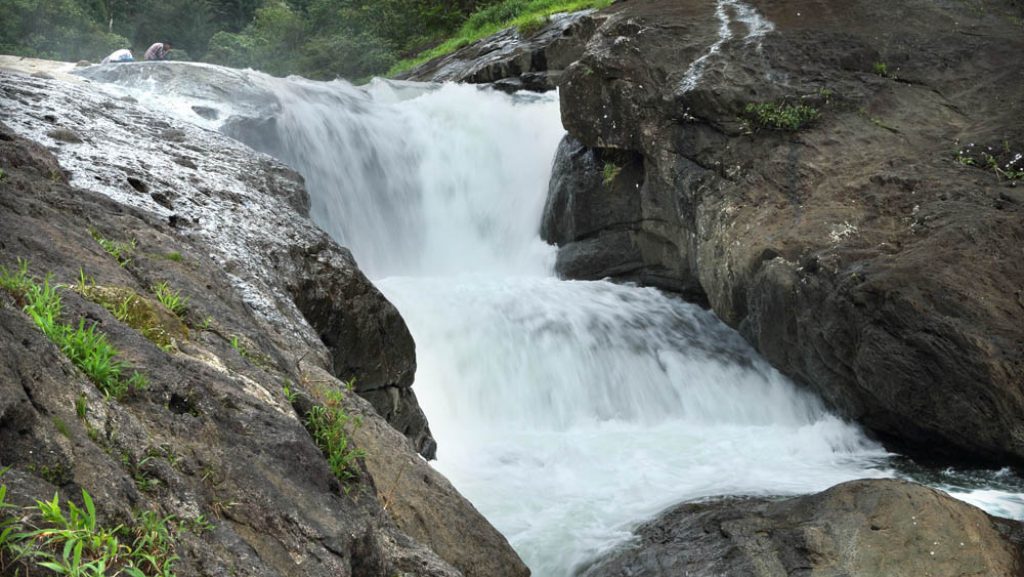 Kozhippara fall is one of the most beautiful waterfalls in the state. This attraction also offers a lot of scopes for trekking. So, if you are fond of trekking, you can be well-prepared to have some adventurous time.
Timings: 9.30 am to 5.30 pm
15. Sweet Street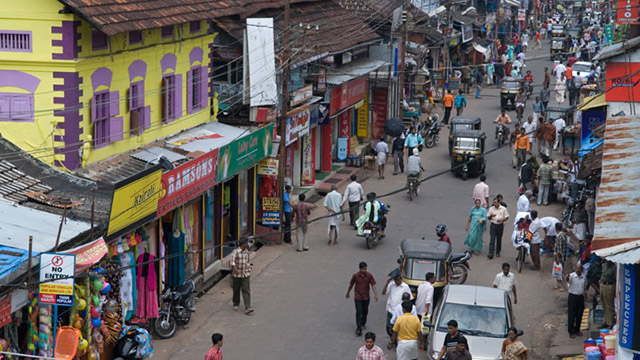 If you are fond of sweets, this place is going to be your favourite. You will get a wide variety of sweets and various delicacies here.
Timings: 9 am to 9 pm
One of the special things about this road trip is the fact that it connects two extremely well-known city through few other equally well known cities and yet provides the opportunity to view the natural beauty of South India at its best. If you too would like to take this road trip, but don't know where to get the right vehicle for the job, you can head to car rental services by Revv and book a fully maintained and insured car without any hassles.