Road Trips from Mumbai to Ratnagiri
In stark contrast with the bustling city of Mumbai, the coastal city of Ratnagiri stands with the Arabian Sea on one side and the hills of Sahyadri on the other. The road trip from Mumbai to Ratnagiri is steeped in natural splendor, pilgrimage and history. The Mumbai to Ratnagiri distance can be covered in 7 to 8 hours depending upon the route that one decides to take. Here are some must visit places along these routes and in Ratnagiri itself.
11 Best
Places to Visit on a Road Trip from Mumbai to Ratnagiri
1. Khandala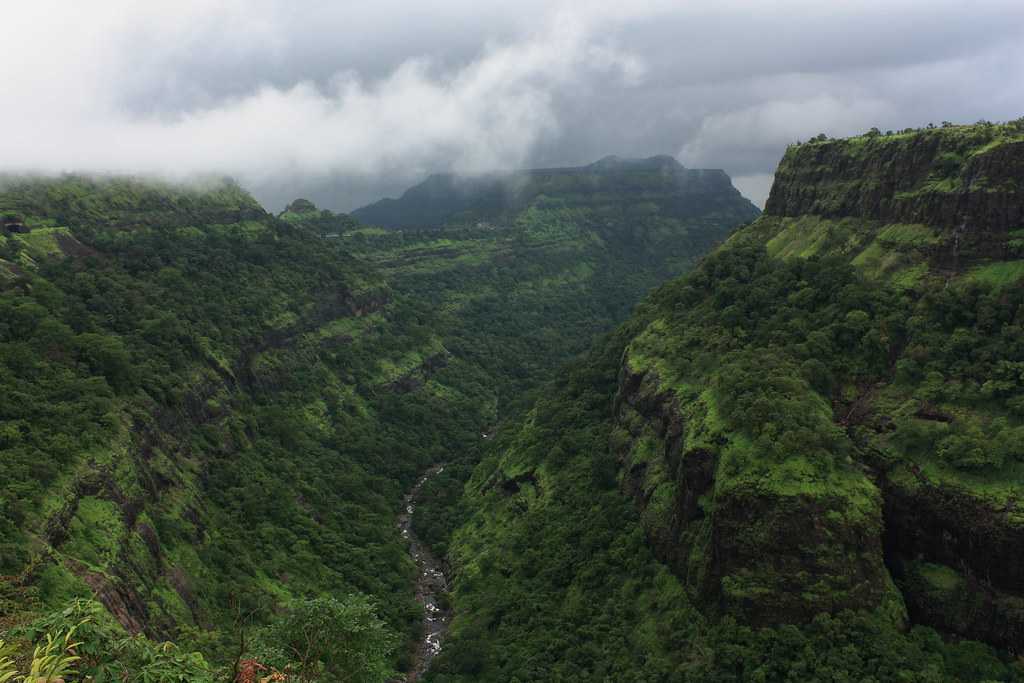 Taking the second Mumbai to Ratnagiri route map, Khandala is the town that comes in this route after Mumbai. The town has some interesting tourist attractions. You can stop here for some time and take tour of the Karla and Baja caves that are built on Chaitya style of architecture. You can also visit the other attractions like Amrutanjan Point, Duke's Nose, etc. There is a lot of scope here for trekkers.
Distance from Mumbai to Khandala: 79 km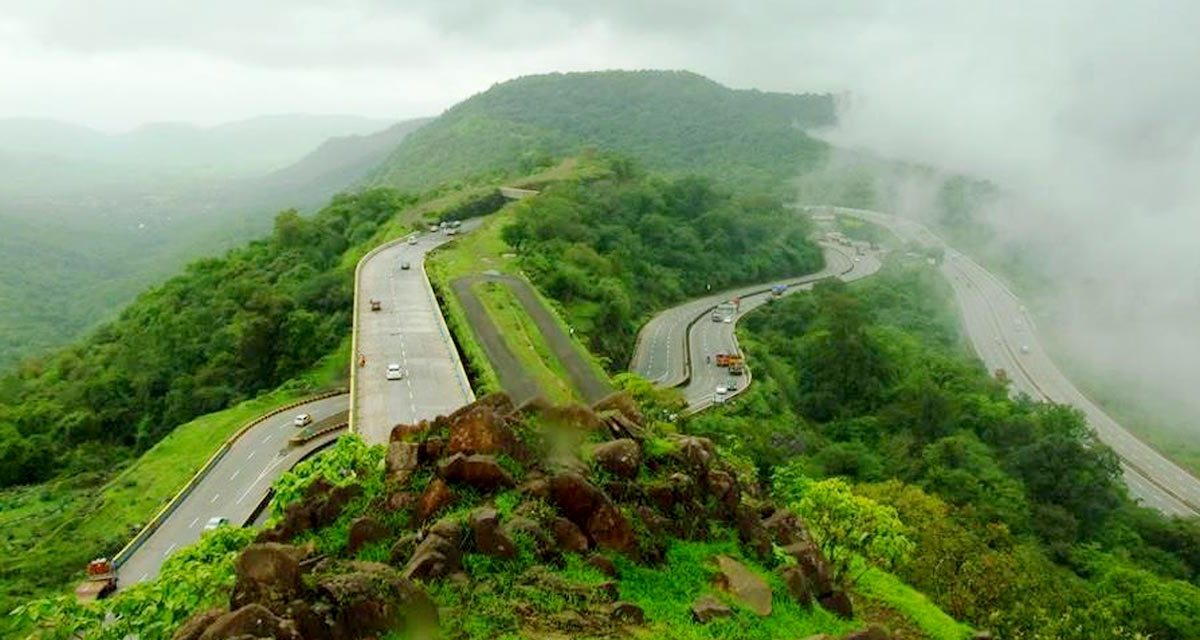 Lonavala is another town you will pass through while on your way to Ratnagiri from Mumbai. Lonavala is popular for its scenic beauty, and you can take a short stop over here to witness the natural beauty of this place. There is an amusement park where your kids can have some fun time. While passing through this town, do not forget getting varieties of chikkis from here.
Distance from Mumbai to Lonavala: 83 km
3. Pimpri Chinchwad
Pimpri Chinchwad is basically an industrial hub but also popular for Morya Gosavi's shrine. Every single year this shrine gets submerged into the water of the River Pawna as the water increases and results into flood. There are some attractions in Pimpri Chinchwad, which include Nisargakavi Bahinabai Chaudhry Zoo, ISKCON Temple, Durga Tekdi, to name a few.
Distance from Mumbai to Pimpri Chinchwad: 134 km
4. Satara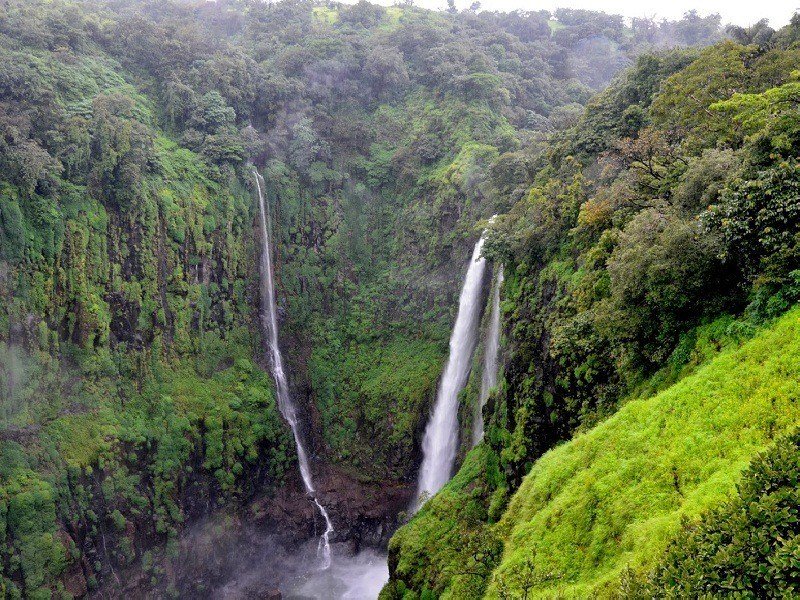 The next place is Satara. This town is famous for having the UNESCO World Heritage Site, Kaas Plateau, a valley of flowers. Kaas Plateau boasts for having over 850 species of beautiful flowering plants. Satara was ruled by various dynasties; thus, has much historical reminiscence. You can visit the two famous forts here, Ajinkyatara and Sajjangad.
Distance from Mumbai to Satara: 255 km
5. Ganpatipule
This is a small village in Ratnagiri district, which has temple, beaches and even museums. If you stop over here, you can visit attractions like Swayambhu Ganapati Temple, Prachin Konkan Museum, Aare-Ware, Gaywadi beach, and Ganpatipule beaches.
Distance from Mumbai to Ganpatipule: 343 km
6. Jaigad Fort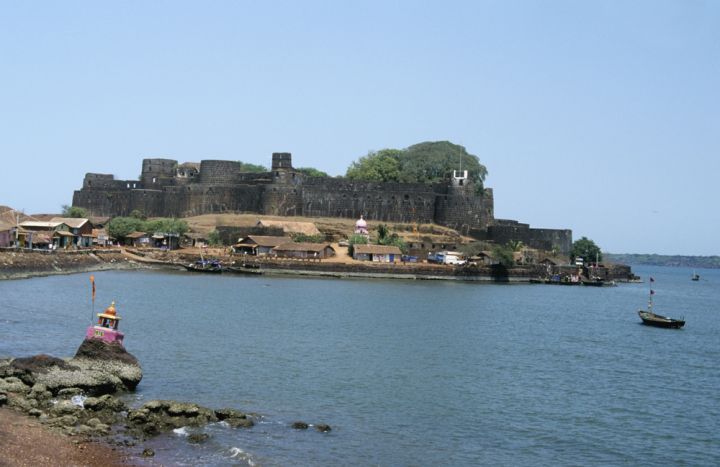 Jaigad Fort is located near Ganpatipule and perched on a cliff. You can see Shastri River entering the Arabian Sea from this fort. There is also a Ganpati Temple inside the fort.
Distance from Mumbai to Jaigad Fort: 305 km
After crossing all these places and tourist attractions, you will enter Ratnagiri. And, once you are in this city, you will have even more options to take tour of the various attractions and things to do in Ratnagiri. Here are a few of them-
7. Thibaw Palace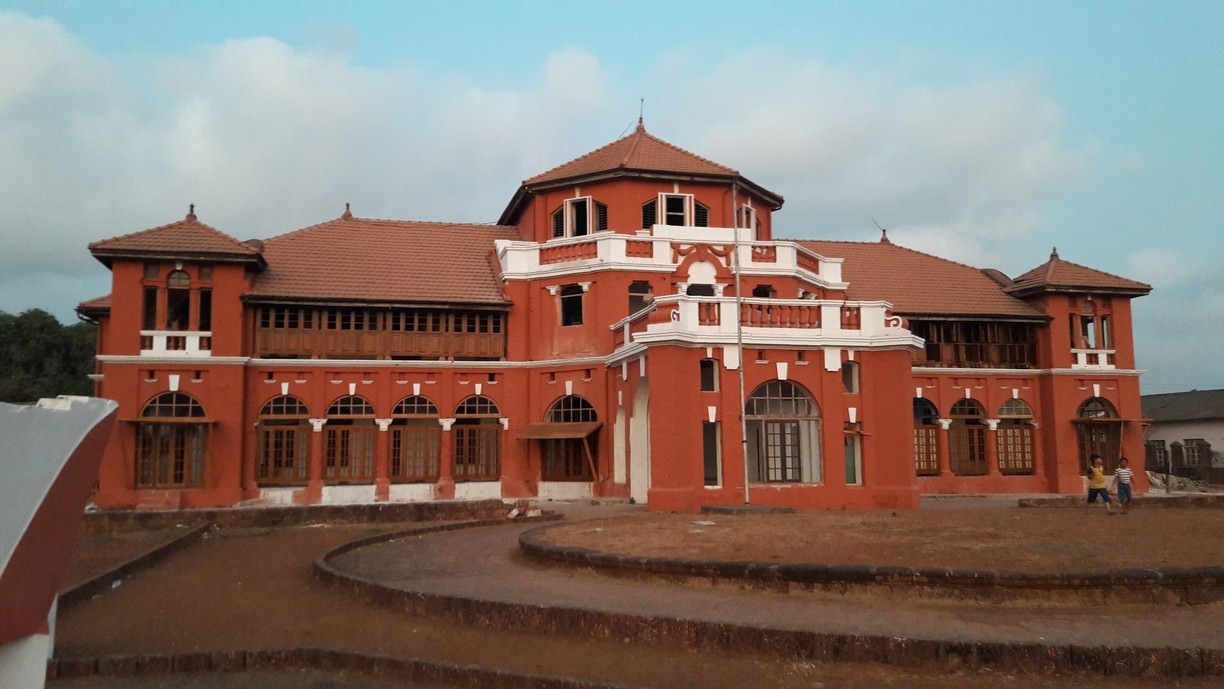 Thibaw palace was built in 1910 for the King and Queen of Burma (Myanmar) who were sent in exile. It was all done by the British. It was a royal prison for the first family of Burma. The family was still there till 1916, till their death. This palace has now been converted into a museum, which is maintained by the ASI.
8. Ratnadurg Fort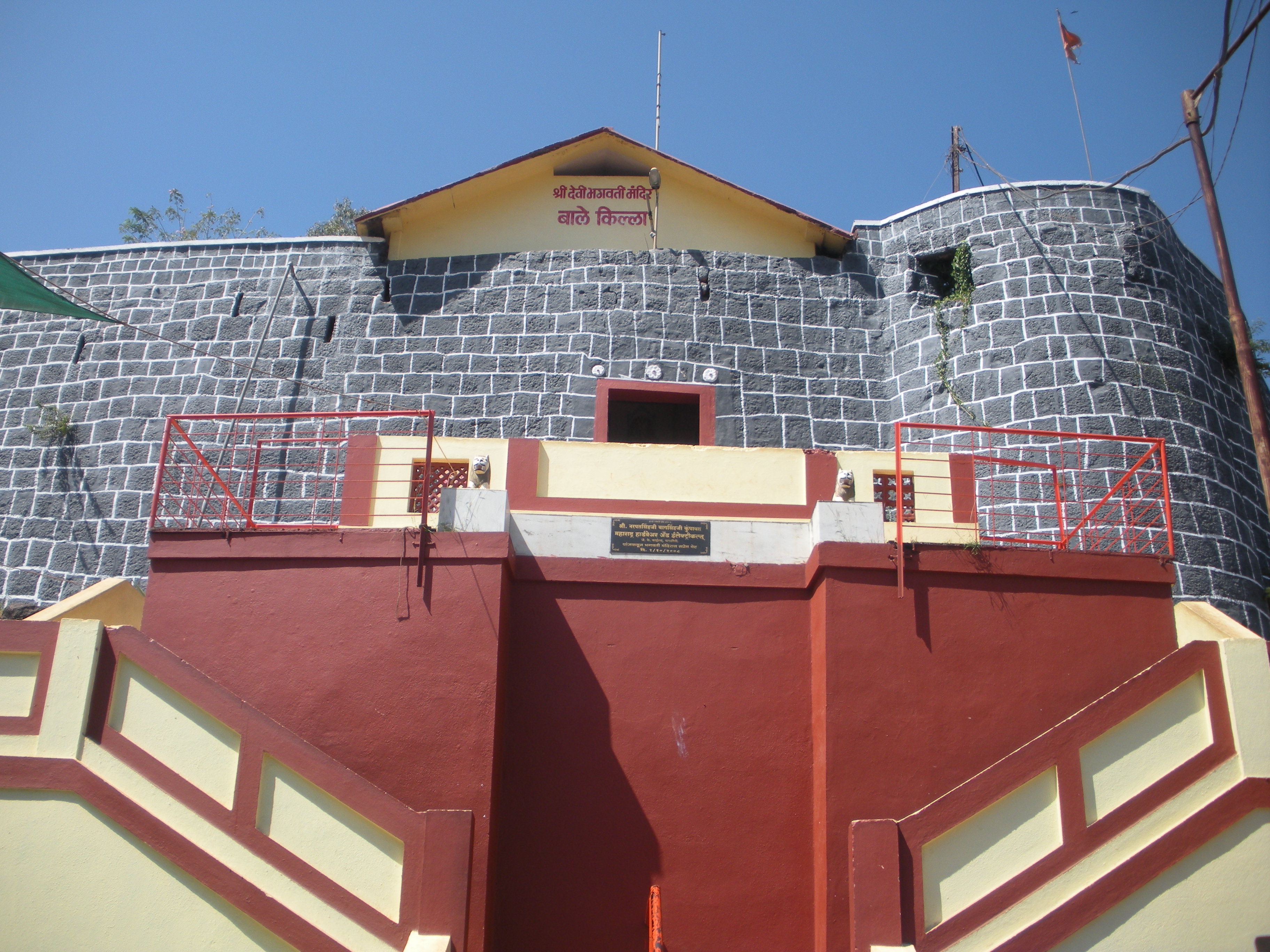 Built by the Bahamani Kings, this fort dates back to the 16th century. The fort later was taken care of by the Adil Shahis and became their property. After many years, Maratha warrior Shivaji took possession of the fort. And later, this was taken by the British. Ratnadurg fort is a U-shaped fort which is also popularly called as Ganpati Durga Fort. There are temples of Hindu Goddess Durga and God Ganpati inside the fort.
9. Mandavi Beach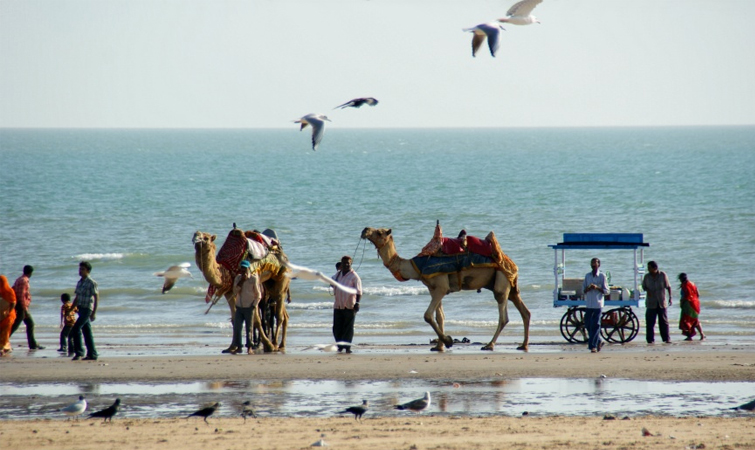 Mandavi Beach, being in the vicinity of Ratnagiri city, the beach attracts a lot of crowd. What makes this beach unique from the rest of the beaches is its black sand. Mandavi beach is located very near to Ratnadurg fort and is famous for the beautiful seashore it has. You can go for a picnic with your family here, or even can try various water sports.
10. Shree Devi Bhagavati Temple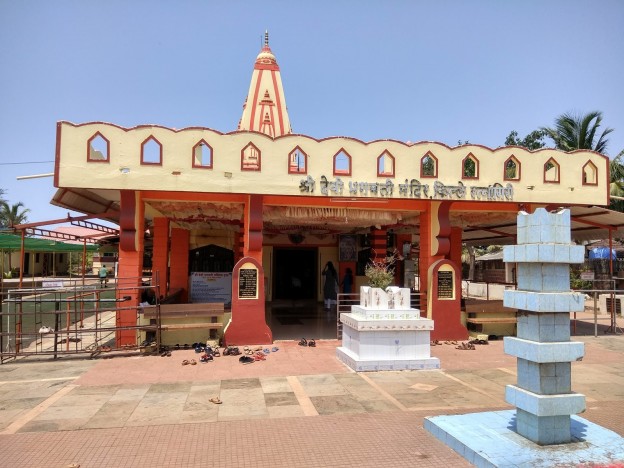 Shree Devi Bhagavati Temple is one of the ancient temples in the country. You can see sculptors of Hindu deities such as Veer vignesh and Ashtadash Bhuj. You can also have a wonderful view of the Arabian Sea from this temple. The ideal time to visit this temple is during the Navratri festival.
11. Velas Beach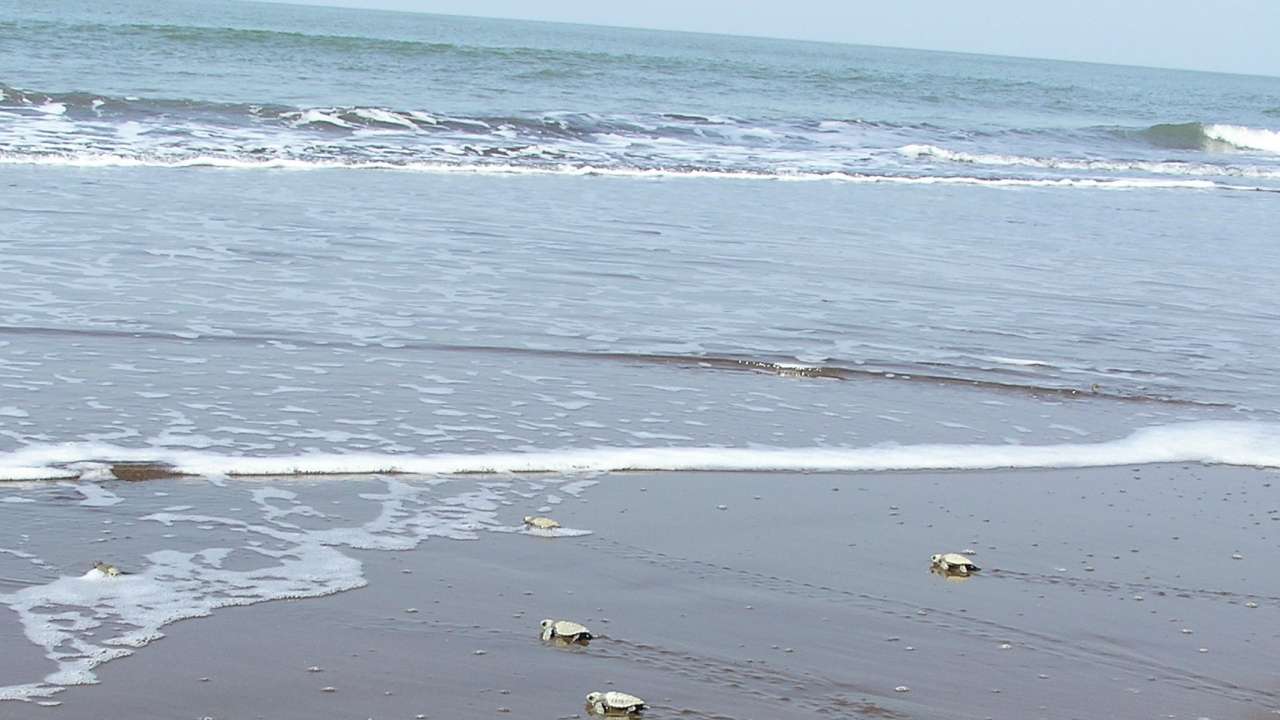 One of the top sights in Ratnagiri is Velas beach. If you are fond of sea creatures, you will love your time at this beach. Popular for Olive Ridley turtles, a turtle festival is organized at this beach around the months of January or February every year. These turtles migrate to this beach every year to lay eggs. A visit to this beach can actually be a memorable one because of the turtles you will be able to see here.
True to its name, Ratnagiri is a gem for tourists with so much to discover and experience in this beautiful coastal town and even reaching there from Mumbai is a big part of the experience. Revv car rental services provide some of the most economic and comfortable options of Ratnagiri trip by car from Mumbai.