Best Road Trips from Delhi to Ladakh
There are some trips which are purely for the love of adventure, thrill and a journey to explore your own limitations and a road trip from Delhi to Leh is one such trip. Although these days most families plan a trip to trip to Leh Ladakh from Delhi by car but usually Ladakh attracts adventure tourists and mountain lovers who love the snow-clad high peaks, colorful festivals, the giant glaciers and the acres of serenity and rugged terrains.
15 Best Things To Do in Ladakh
1. Hemis Festival
If you are planning a road trip from Delhi to Leh then you can plan it during July which is the month of Hemis Festival . This is one of the most beautiful festivals in Ladakh where people participate in Cham dance with giant masks and they were bright clothes. This is a festival that celebrates the victory of good over evil. The whole of Ladakh is in festive spirit during this time of the year and it is held in Hemis Monastery.
2. Hemis National Park
If you are a wildlife lover who is planning a road trip from New Delhi to Leh by road, you must not miss a trip to the Hemis National Park. This is the home to varied species of animals, birds and the most famous being its snow leopards. You can witness almost 200 snow leopards here.  
3. Hunder Camel Safari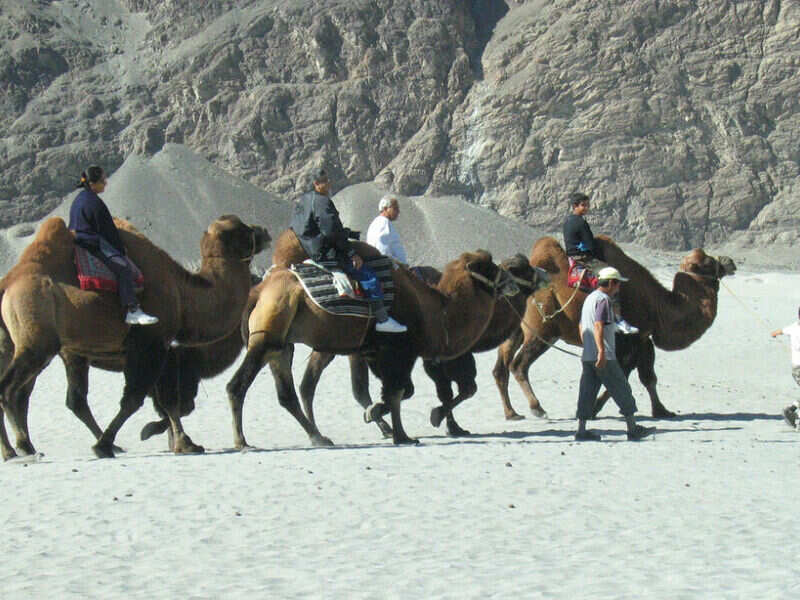 Ride the double humped Bactrian Camels at the desert sands of Hunder. Hunder is a little hamlet in Leh which is known for its sand dunes. This is a part of the Nubra tehsil near the beautiful Shyok River in Ladakh. You can also visit the Hunder Monastery here. A camel ride amidst the spectacular sand dunes is worth an experience.
4. Maggi Point
Well Maggi an integral part of our Indian existence also has a tourist place dedicated to it at the Khardungla Pass. Taste the Maggi at Khardungla Pass in the world's highest cafeteria. You can enjoy the hot steaming Masala Maggi as you view the gorgeous Himalayan range right in front of you.
5. Yak Cheese
On your trip to Leh Ladakh from Delhi by car do not miss the local cuisine of which Yak Cheese is an integral part. This is the only place you taste the delicious Yak Cheese which is also called Chhurpi. There are delicious Yak cheese momos here. Try out the Gesmo restaurant here for the delectable momos.
5. Seek Blessings from Monks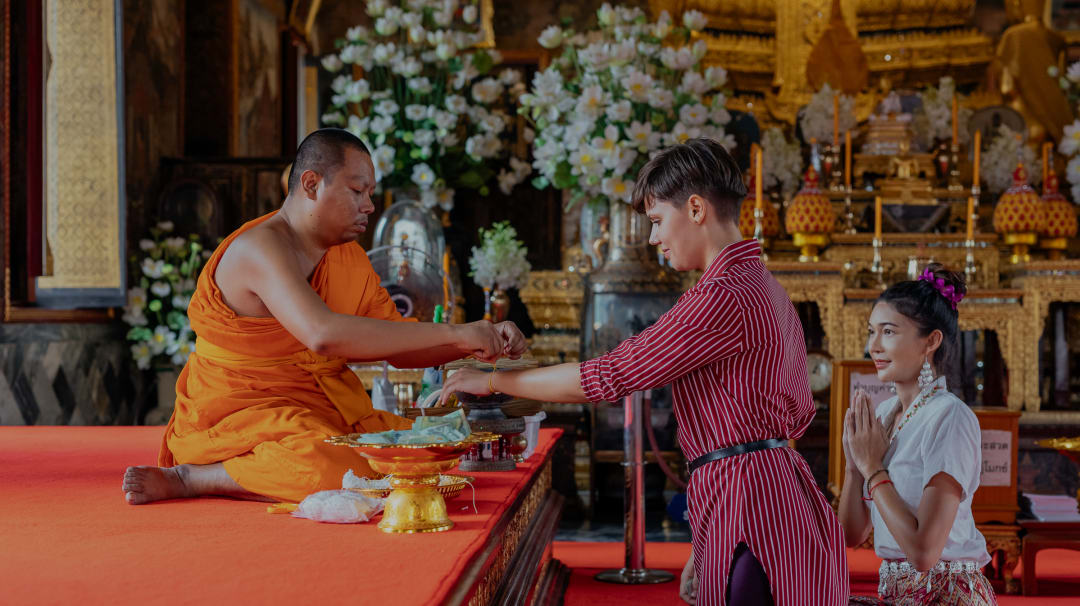 While Ladakh attracts a lot of tourists for its varied landscape and serene beauty you can explore the beautiful Ladakh attractions and its peaceful Buddhist monasteries. You can stay overnight and wake up to morning prayers and prayer wheels. Seek blessings from Buddhist monks.
7. Bike Ride
The rugged terrains of Ladakh attract adventure tourists and you can take a bike ride and explore its hairpin twists and turns. If you crave for nail biting thrill; you can take a bike ride to the Khardung-La pass at a height of 5,602 m.
Also Read: Best Picnic Spots near Chennai
8. Local Beverages
The famous local beverages are the Butter tea and the local liquor Chang. Chang is made by fermenting miller for days.
8. Stay with the Locals – Away From City Life
In your Delhi to Leh route planner, if you have planned luxurious resorts for your stay that is good but do try out the homestays. The warmth, the local food and the local flavor of Leh can be found in these homestays with native people.
10. Pashmina
In Ladakh at the old school mills the most expensive reels of Pashmina are created. You can buy it directly from here at affordable rates before it gets exported to the biggest brands all over. The yarn is taken from the fur of Pashmina goat which gives it the delicate feel.
11. Spituk Gompa Trek
One of the age old monasteries the Spituk Gompa is a beautiful majestic monastery nestled at the top of a hill. Adventure lovers and hikers cross the rugged terrain and hike to the top to reach here.
12. Zanskar Valley Tour
Most of the tourists take up the Delhi to Leh by road route to visit the Zanskar valley. One of the much visited places in Ladakh this place has monasteries, hiking trails and ample opportunities for rafting.
13. Tso Moriri
Situated amidst lush green valleys with Himalayas at the backdrop this is the ideal place for picnic amongst locals and tourists. This is a lake in a wildlife sanctuary so you can witness the varied flora and fauna here.
14. Magnetic Hill
If you are planning to visit in July and September do plan a visit to the Magnetic hill. This is also called the anti-gravity hill where vehicles move up on their own.  It is around 30 kilometers from Leh and attracts tourists for this unique reason. There are a number of myths and stories also associated with this mountain.
15. Namgyal Monastery
Hike through the rugged terrains and cross the beautiful rivers and bridges and you can reach the Namgyal Monastery in Ladakh. Every year a number of people influenced by Buddhism come here to seek true inner meaning and solace.
For a trip from Delhi to Leh you need a vehicle meant for the terrain and in case your own vehicle is not suitable; it will be better to book the car rental in Delhi by Revv. The vehicles are in great condition and the price plans are pocket friendly. If driving is your passion then you will love the challenges that are offered by the rugged terrain of Leh Ladakh and its mesmerizing beauty.