Road Trips from Kolkata to Puri
Puri is home to the majestic Jagannath Temple in Orissa. Famous as a beach destination there are a lot of things to explore in and around Puri. Puri is also regarded as one of the heritage cities of India. If you are planning a road trip from Kolkata to Puri then explore not only the beaches but also the historical and cultural flavors of this beach town. You can start your journey from Kolkata via the Kona Expressway and then take the National Highway.
10 Best Places to Visit in Puri 
1. Jagannath Temple
One of the famous tourist places in Puri is the temple of Lord Jagannath. The majestic giant temple complex in the heart of Puri is dedicated to Lord Jagannath who is considered to be Lord Vishnu's avatar.  Established during 11th century AD the temple exudes rich craftsmanship in its exclusive carvings and is a unique example of Kalinga architecture.  Jagannath Temple has different rooms dedicated to the Lord and an active kitchen. The food that is cooked here follows a very secretive process and no one is allowed inside except the priests at the higher level. There are a number of mythological and mysterious stories regarding this age-old temple. It still bars people from other religions from entering the temple.
2. Markandeswara Temple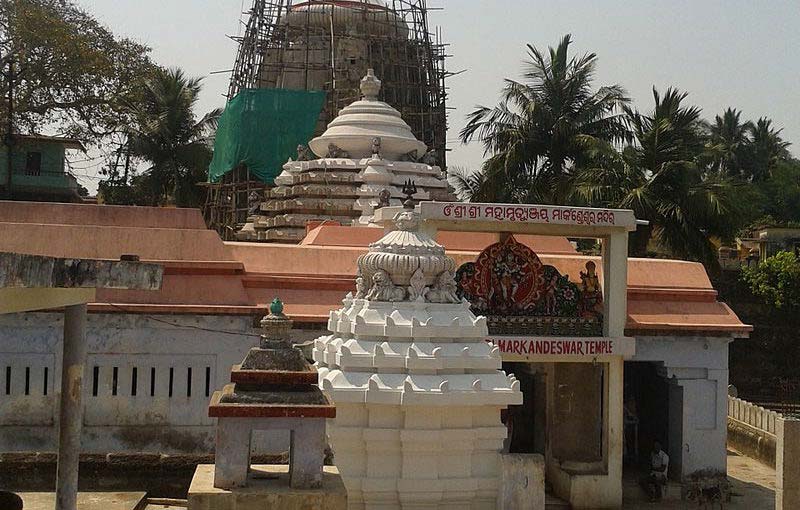 Situated very close to the Jagannath Temple is the Markandeshwara Temple. One of the 12th century temples this gives you a peek into the religious history of Puri. The carvings and the idols attract pilgrims as well as history buffs. If you are looking at places to visit from Puri this is one stop, you must not miss. The temple also has a tank that is used as a bathing ghat and this is also the place for Mundan and Pind Daan ceremonies.
3. Gundicha Temple
If you are interested to know more about places to visit in Puri then you can visit the Gundicha Temple. This is one of the much-revered temples in Orissa. This is one of the closest temples to Jagannath Temple and also called the Lord's Aunt's house. This also has a beautiful garden and is also referred to as the Garden House of the Lord. Every year during the 9 day Rath Yatra festival Lord Jagannath is worshipped here in this temple. Rest of the year it remains empty. So it is also called the Lord's Summer Retreat.
4. Loknath Temple
Lokanath Temple is a beautiful temple in Puri that is the most visited Shiva shrines here. The most uncommon thing is the Shiva Linga in this temple is always under water and is only visible before Shivratri. It is believed that Ganges keeps this idol submerged in water while there are no scientific explanations behind this, the devotees believe in this age old myth. During Shivratri a lot of pilgrims offer their prayers here in this temple.
5. Alarnatha Temple
Alarnatha Temple is in Brahmagiri which is a very ancient temple. This is a temple for Lord Vishnu. There is a beautiful lake near this temple and it is almost 22 km from Puri station.
6. Puri Beach
Puri is famous for its beautiful beach. The pristine beaches of Puri attracts tourists from all over. From families with kids to couples who want to spend their honeymoon; everyone falls in love with the Puri Beach. The beautiful waters of Bay of Bengal makes it a very relaxing beach for sunbathing and getting that tan. You can also see the beautiful sculptures of Sudarshan Pattanaik on the beach that draws art lovers from everywhere.
Must Read: Weekend Getaways from Kolkata
7. Balighai Beach
Located near the Nuanai River this is also one of the famous beaches in Orissa that is still one of the unexplored beaches. Lined by the tall Eucalyptus trees this place has its own beauty. Enjoy the glorious sunsets and sunrise here.
8. Baleshwar Beach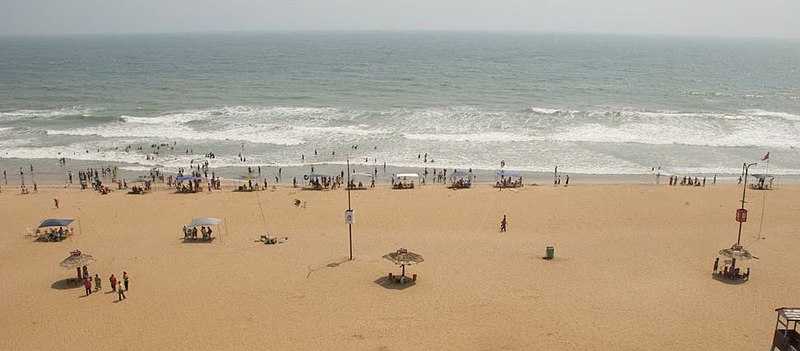 Baleswar Beach is about 17 km from Puri. Nestled amidst lush greens this beach has its own unique flavor. Tourists find this to be great escape from the crowds of Puri Beach. Also every year the Mahashivaratri is celebrated here.
9. Chilika Lake
This is the largest saltwater lagoon. The Chilika Lake attracts migratory birds from all over the world. Come winter and birds from all over flock to Chilka Lake and this attracts the bird lovers too. You can take a boat ride on the Chilka Lake on your Kolkata to Puri by car trip. Chilika Lake is also the home of Irrawaddy dolphins. So during your boat ride you can witness these beautiful creatures playfully jumping in the waters.
10. Raghurajpur Craft Village
Raghurajpur is the ideal location for shopping. You can buy the local crafts and Pattachitra here in this village. Pattachitra is an ancient art kept alive in the rural villages of eastern India. They are paintings on dried palm leaves or paper.
Kolkata to Puri by road is almost 518 km. A road trip from Kolkata to Puri can take around 10-12 hours. You can travel via Bankura and then take the Kona Expressway and follow NH16 and NH316 to Bhuvaneshwar and then proceed towards Puri.
The best time to visit is July to March and also the winters are quite pleasant here as this is a beach location and it attracts more tourists during extreme temperatures. You can plan a getaway with your family and hire Revv car rental services in Kolkata if you want to experience the joys of self drive at your own comfort.