Explore the Scotland of the East- Meghalaya by Road
Rightly called the Scotland of East, Meghalaya certainly has the most mesmerising natural view and some magnificent places to check. If you love nature or are craving to take a break from the concrete jungle, or if you are too tired and stressed and are looking for complete rejuvenation of body and mind – look no further. From the gripping adventurous activities to the calm lakes and serene surroundings, this place is a perfect balance of fun and leisure. 
Since you're craving so much to spend your holidays in the most exciting way, do take out India's map and circle Meghalaya on it. One of the Seven Sisters of India that clusters in the north eastern part of the country, this State is known for its vibrant beauty and tranquility of nature. Do you know what would make your drive enticing? The fact that this State is still unadulterated, and you wouldn't find the usual touristy crowd thronging this place. The bonus? Pure air and mesmeric surroundings. Looking for further brownie points? You get to meet very warm hospitable people ready to welcome you with open arms. As far as we think, Meghalaya is an ideal tourist location with everything you could ask for (and more) –so, before you set out, make a list of what to see in Meghalaya so that you don't miss out anything. Because awesomeness is everywhere.  
Important things to keep in mind when visiting Meghalaya! 
Best time to visit Meghalaya — The best time to visit in Meghalaya is during the cosy summers which are during March to June when the weather is pleasant. Also, winters here are extremely chilly and pleasurable to people to enjoy the thrill – if you are one of them, try visiting anytime between November and February. But avoid going here during the rains because one of the cities in Meghalaya named Cherrapunji records the highest rainfall in the country – unless you want to witness rain washed lush greens and get drenched to reminiscence about your wonder years.
Explore the enticing Meghalaya through roads! 
As you set out for your road trips to Meghalaya, be prepared to be enthralled by the natural beauty, but also for the sudden showers. The Hills and the steep valleys are certainly a glorious sight for your eyes. And the azure and pristine lakes can prove an exciting backdrop to click those Instagram worthy images. In short, there are lots of things to do in Meghalaya like Kayaking, boating, trekking, wildlife visits, etc.  Let's start with the most famous and alluring places to visit when you are at Meghalaya. 
1. Shillong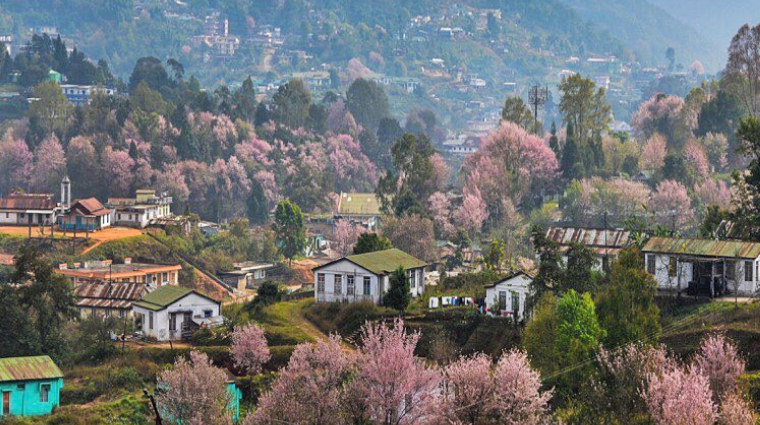 You will always start your journey in this State from Shillong, an important part of Meghalaya. It. lies in the central-east part of the State and therefore is easily accessible from any location. Shillong has some really stunning natural beauty and lush green forests and greenery that you wouldn't find anywhere else in the world. The mesmerising scene, the hills, the waterfalls, and attractive greens meet with the blue sky creating a picturesque view. When you are here, don't forget to visit the Elephant Lake, Don Bosco Museum, Hydari Park, all the lakes, apart from rejuvenating away from the concrete jungle. 
2. Cherrapunji
They call it one of the wettest places of Earth. And this is absolutely true because Cherrapunji records the highest density of rainfall in its area throughout the year. Even though the rains are extreme here, you will always see a passionate bunch of tourists in this place because of the picture postcard like scenic beauty — lush greenery, milky cascade of  waterfalls, the incredible living roots bridge and so much more. You will find it strange, but the people here actually plant trees as bridges ( the famed living root bridges) which take years to get built up but grow stronger by the day and can last for centuries. Visit the Mawsmai Cave, Seven Sisters Falls, eco-park and Garden of Caves when you are here.
3. Balpakram National Park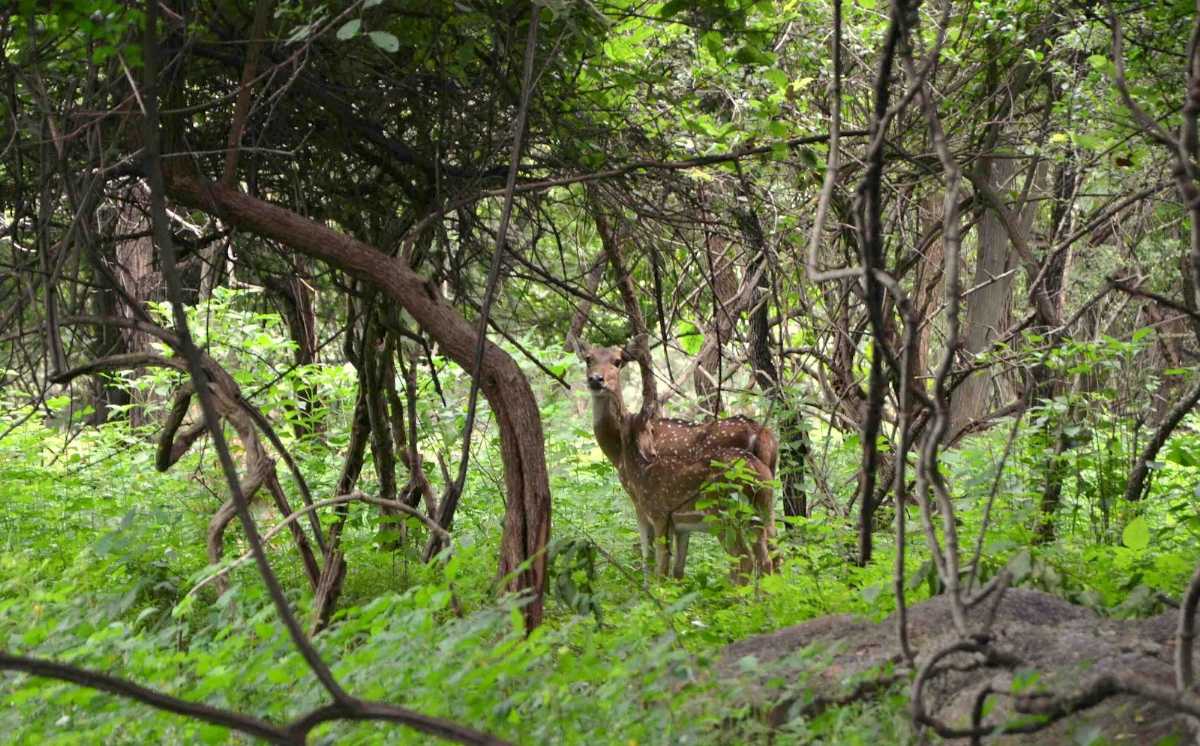 You just couldn't miss visiting the Balpakram National Park when you are in Meghalaya. This is a paradise for biodiversity and wildlife lovers. Some people even call it the land of spirits which is of course a belief by the tribal people staying here. But when you are here you can easily spot the red panda, wild buffalo, leopard, marbled cat, tiger, etc. 
4. Kyllang Rock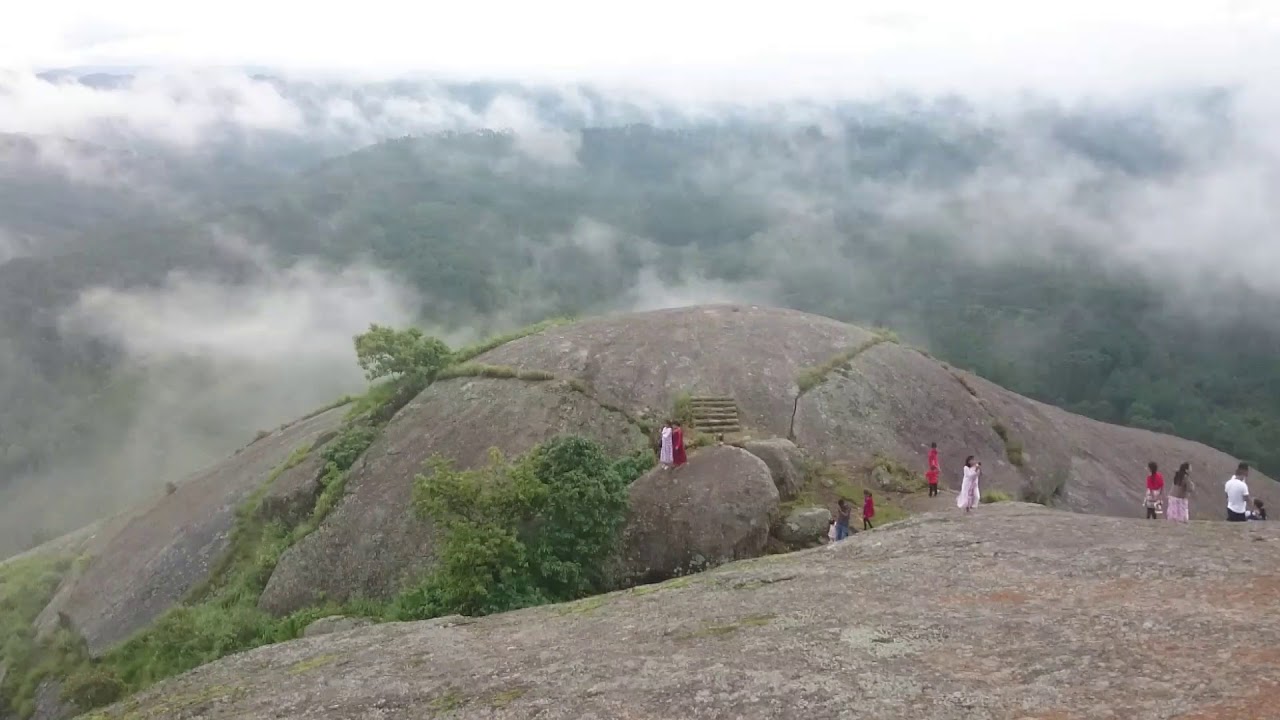 As you drive around 80 kilometres away from Shillong, you reach a fantastic red stoned rock known as Kyllang Rock. From here, you get an excellent view of the entire city when you climb to the top of this rock (that is also called the mammoth dome)! 
5. Mawlynnong Village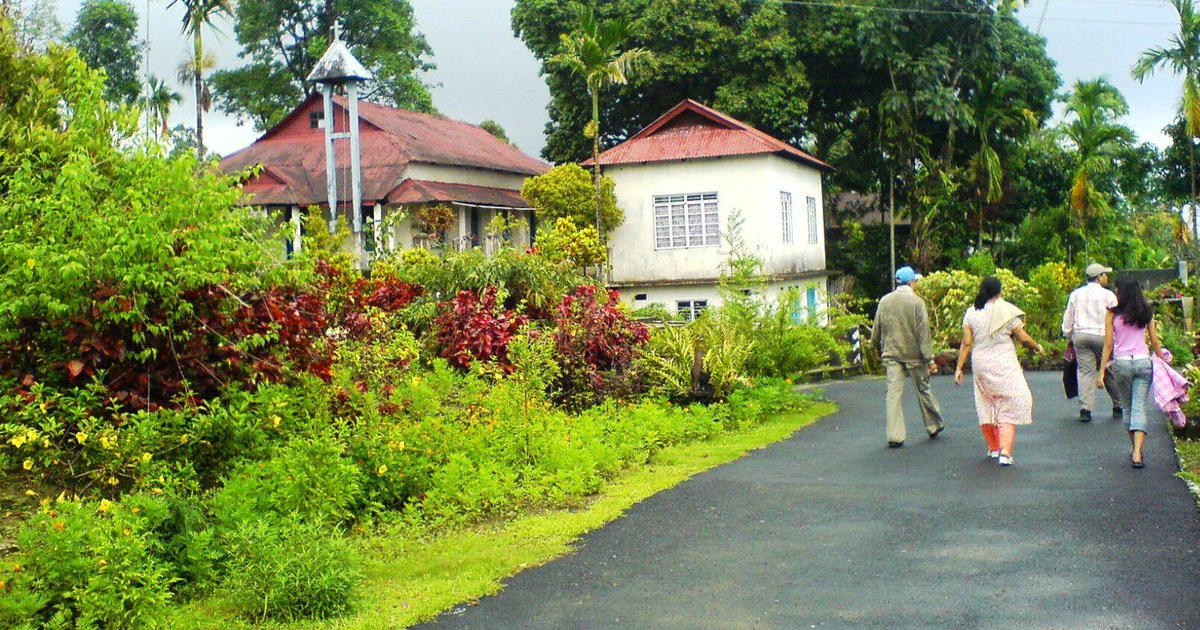 We are sure, you were just too excited to visit this village which is said to be the cleanest one in the entire Asia. Yes, you wouldn't believe, but you won't find any trace of garbage on the road and even the houses are extremely well maintained by the locals. You will find bamboo dustbins all across the village and plastic — and smoking is totally banned here. (Don't we wish all the villages of India become like this?) 
6. Umiam Lake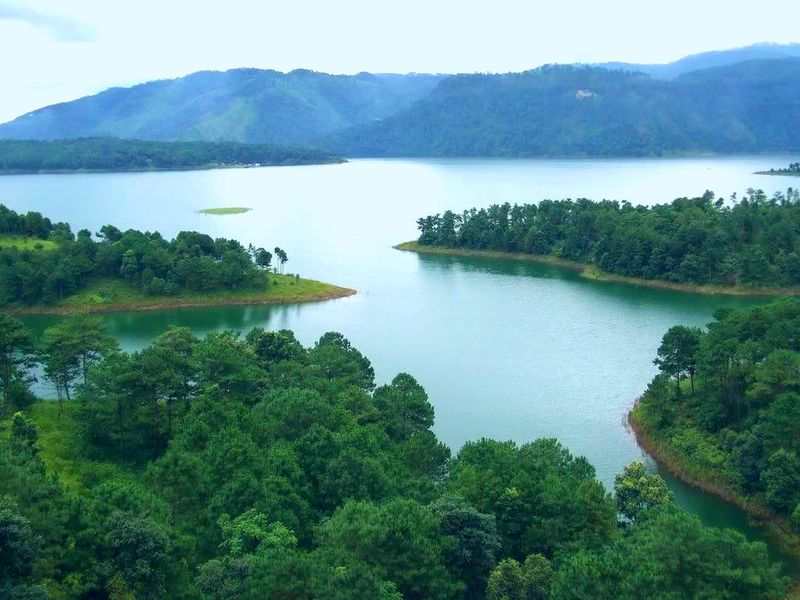 One of the main tourist attractions in the State, the Umiam Lake, is a 15 kilometres long manmade reservoir, situated at the North of Shillong. The fascinating lake with lots of greenery around it is certainly a treat to the eyes. The dawn and dusk at this place shouldn't be missed if you are really fascinated about sunsets and sunrises. Boating in this lake will add feathers to the cap of your perfect trip for sure. And if you are an adventure junkie, you can try water rafting in this lake as well.
7. Tura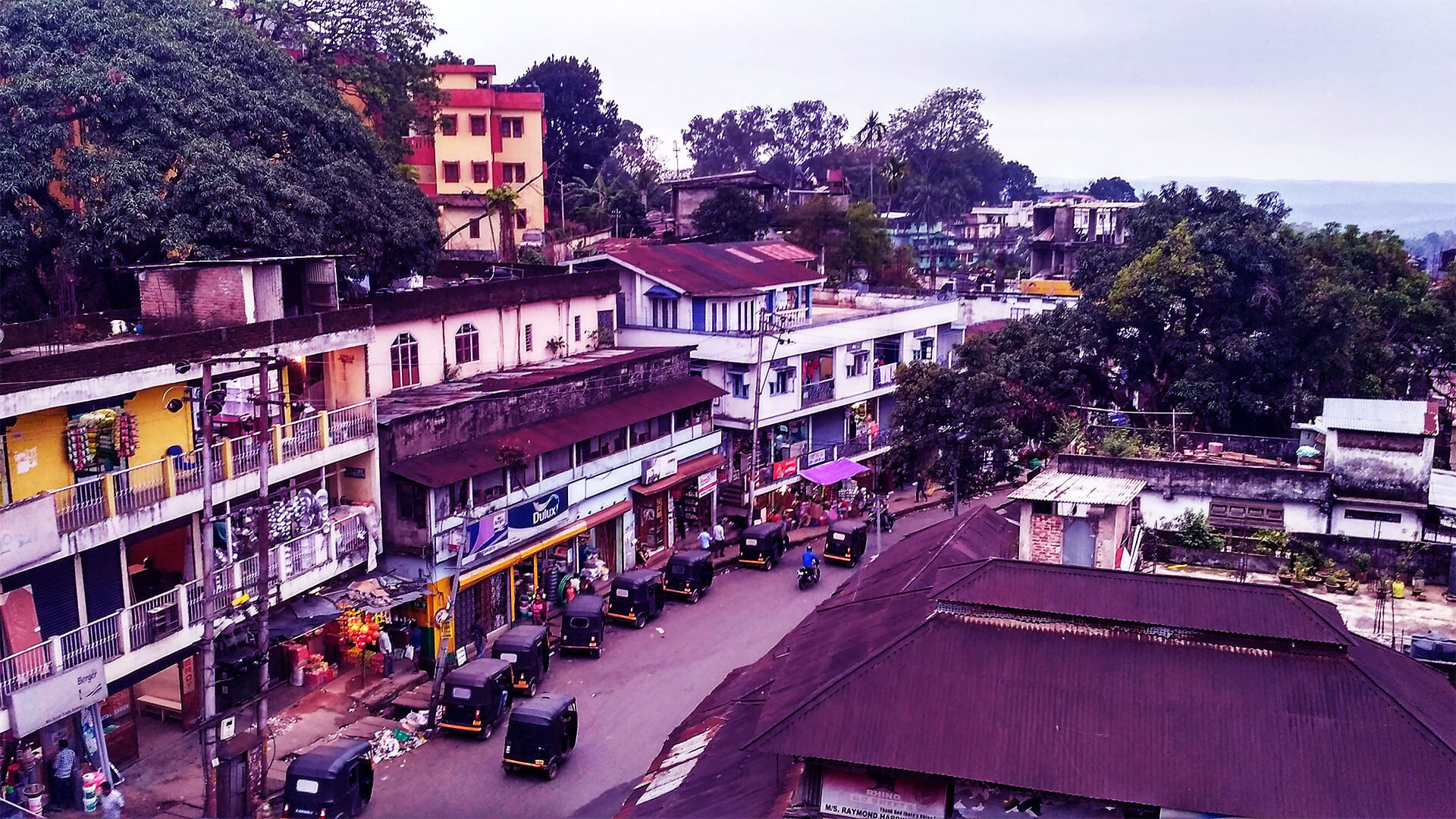 You couldn't miss Tura if you intend to pay a visit to the best places in Meghalaya. Located in the Garo Hills, this place is worth cherishing for wildlife enthusiasts. You will find a range of rare species of animals that India takes pride in at the Nokrek National Park that is situated around 12 kms away from Tura. 
Don't you think it's over! This place has more to offer that too are certainly the best places to Visit in Meghalaya — the Jowai, Nongpoh, Dawki and William Nagar are a few to name. In a nutshell, Meghalaya has a variety of things to offer for its travellers that never leaves them bored or blue. And since you have a car rental in Meghalaya from Revv, then you have the convenience of visiting all these pretty safely and efficiently. We are sure you wouldn't want to return from this location once you head over here and after you explore all these fabulous locations of this amazingly beautiful State.