Making your Haridwar to Ambala Road Trip Memorable.
Religion isn't just a path of guidance of life for Indians; it's infused much deeper in their thoughts and behaviour. And it's so deeply rooted that you'll see even the land of this country preaching the values. Want a living proof? Check any of the locations attributed with the Char Dham Yatra in the country. The rush of devotees at these locations, the divine ambience, and the blessed air would automatically let you know how important religion is for the people of the land. And one of the Char Dham that we are talking about – Haridwar — proves this point impressively. 
And not just Haridwar or the Char Dham, but also other places which are associated with other religions speak the similar story as well. Take for example – Ambala — this place is very vital for the Sikhs and you'll see the true values of Sikhism being preached at this city and the various Gurudwaras located here.  So basically, we are indicating you to take devotional road trips from Haridwar to Ambala this weekend to feel spiritually blessed or just peep into the grand religious philosophies of the Indians.
Top things to keep in mind when travelling from Haridwar to Ambala.
Best time to visit Ambala — The best time to visit Ambala is definitely during the winters that is from October to February because the weather is really comfortable to explore all the places.
The road routes to take from Haridwar to Ambala — If you want the route information from Haridwar to Ambala then check the first route that takes you from Haridwar to Chandigarh towards Ambala. Or the other route wherein the distance between and from Haridwar to Ambala is 260 kilometres takes you to your destination via Patiala.
Time required in reaching Ambala from Haridwar — It takes around 3 and half hours to reach Ambala from Haridwar if you aren't stopping in between.
Important stopovers to take between Ambala to Haridwar — There are some very prominent places to stop at or just take a break while you are travelling from Haridwar to Ambala – like, Chandigarh which is one of the best man-made cities of India, and Patiala which is a rich town with some really amazing greenery around.
One of the most cherishing road trips of India from Haridwar to Ambala.
Ambala is a very cosy but important district in Haryana. From the temples to the lakes and the monuments found here, everything has a rich history behind them — and that's why you'll find the tourist attractions in Ambala packed with visitors all year long. So, let's read about the places that you should head to when you are driving to Ambala.
1. Rani Ka Talab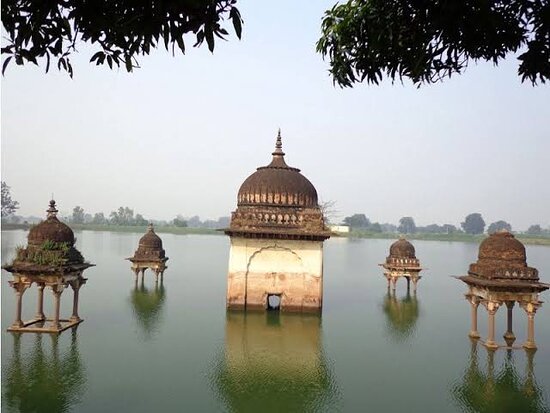 The Rani ka Talab (Lake of the Queen) is the top destination in Ambala to check. It's a 400-years old historic pond with a fantastic green and finely maintained park around. And you'll also find the Kailash Mandir in the vicinity which makes it all the more important. Though there was a Raja Ka Talab (Lake of the King) as well alongside this pond, but since that has already been transformed into a modern park, and you'll see the rush to view this historical park more.
2. Sisganj Gurudwara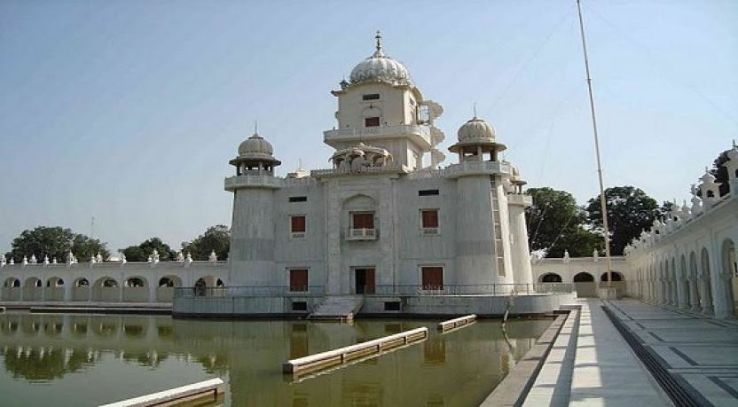 The Sisganj Gurudwara, also known as Baoli Sahab, gets lots of devotees daily. The holy tank water here is believed to purify your soul and the blessings from the Gurudwara are enough to make your trip feel fulfilled. The large dome of the Gurudwara attracts the tourists to click lots of photographs of the same and the building in itself is a very attractive one. 
3. Holy Redeemer Church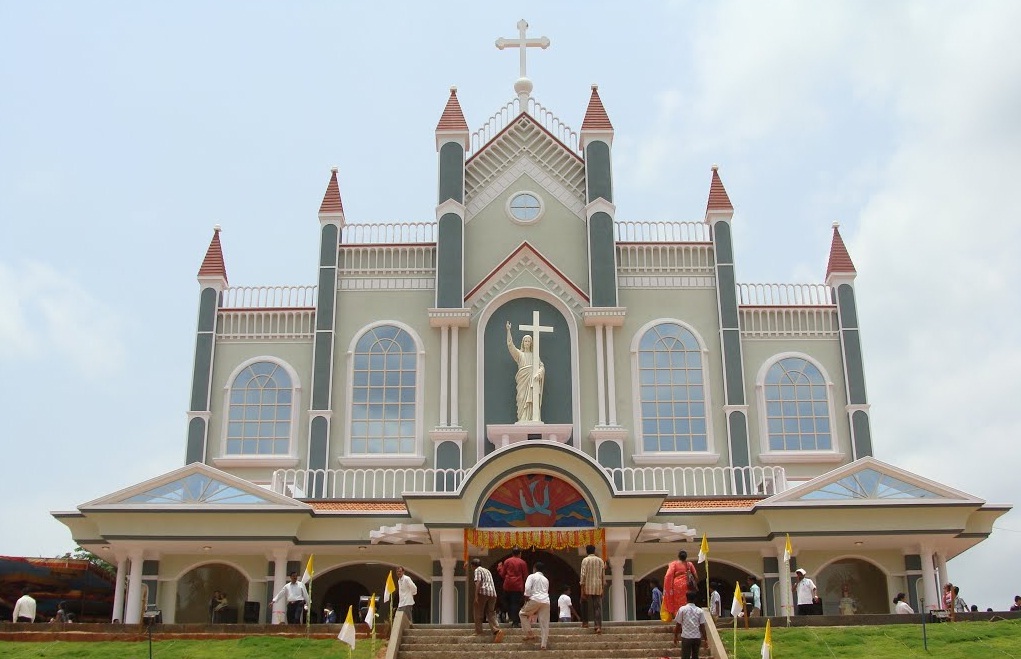 The Holy Redeemer Church of Ambala is a very profound location of Haryana. You'll find devotees visiting this Church from all over the country on a daily basis. And the large tower of this church makes the place feel aristocratic and sombre.
4. Neel Kamal Bazaar
If shopping is on your cards, then do visit the Neel Kamal Bazaar in Ambala. It's a very diverse market with all kinds of authentic Indian handcrafted materials that would make you feel like a kid in a candy store. From clothes to traditional jewellery, everything is readily available in this market.
5. Paget Park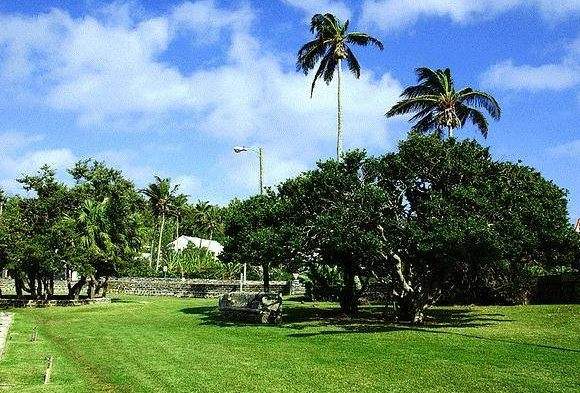 Paget Park is the most famous tourist destination of Ambala. So, if you have visited all the pilgrimage centres, you can head over to this cheerful park. It has very attractive and lush greenery around and lots of activities for children and even adults.
6. Ambika Devi Mandir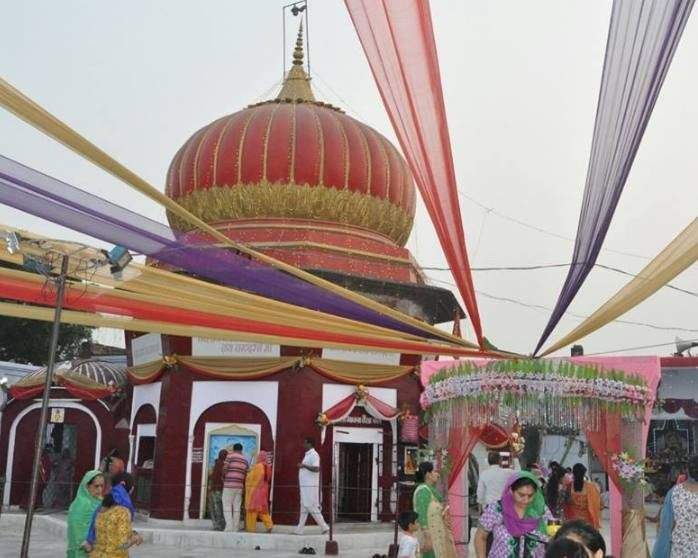 For devotees, the Ambika Devi Mandir dedicated to the Hindu Goddess Ambika is a must visit. You can pay homage here and attend the regular rituals with other devotees turning to this place in hundreds on a daily basis.
7. Gurudwara Manji Sahab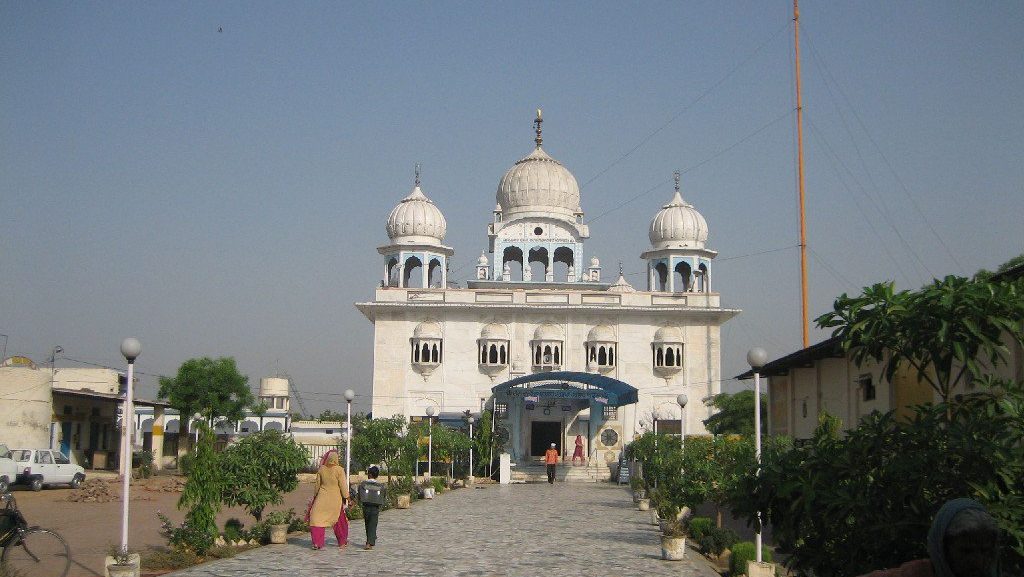 This is another Gurudwara that is very vital for the Sikhs, but you'll find people from all communities visiting here regularly. The large expanse of the Gurudwara happily greets so many daily visitors and you'll be fascinated by the organised ways around.
8. Gurudwara Panjokhra Sahab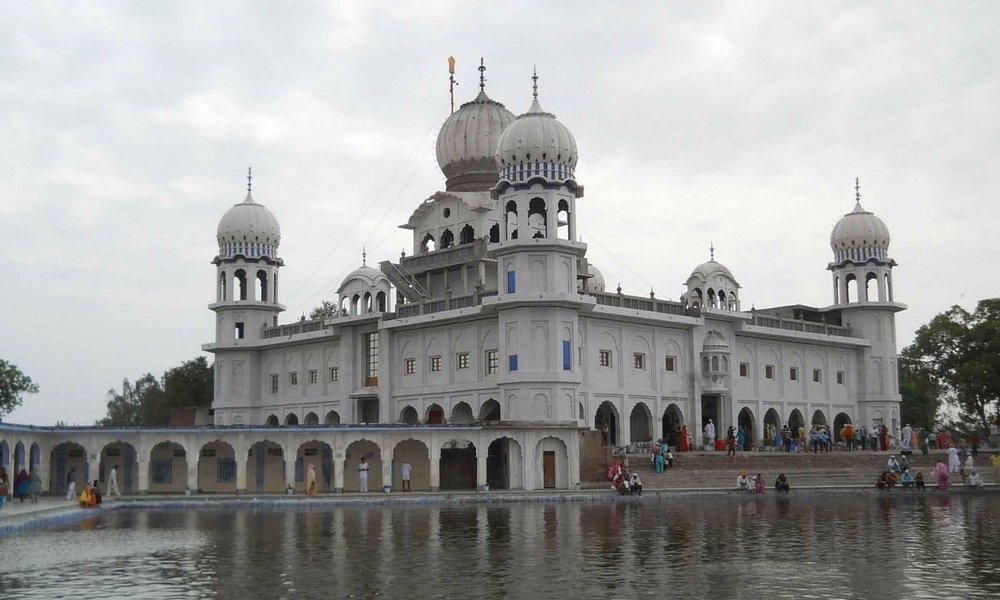 This Gurudwara also holds a very significant importance in the history of the country and in the Sikh religion as well. Devotees do visit this Gurudwara without fail to pay homage here.
5 Best Places to stay in Ambala
Now that you have travelled all the way from Haridwar to this place, the question of where to stop in Ambala for the night stays on your mind. So, read about some recommendations.
9. Best Western Country Woods Resort
It's a luxurious resort in Chhorpur, Ambala, that provides a luxurious stay with all the comforts and amenities included. You can stop here while you explore Ambala with your partner or family.
10. Hotel the Palm
If you don't want to shed much and still want a great experience, then Hotel the Palm in Gobind Nagar, Ambala, is highly recommended for you.
11. Hotel Grace
Hotel Grace makes your stay comfortable and also allows you ease of commute, as it's located in the Saraf Bazaar, Ambala. 
12. Solitaire Inn
Just wheel your self-drive car rental to Jasmeet Nagar in Ambala and enjoy your stay in the Solitaire Inn. It's a classy place with lavish rooms and fine experience awaiting to comfort you. 
13. Hotel Sunrise
If you are looking for budget stays, then Hotel Sunrise in Ambala Cantt. is highly recommended for you. The rooms are comfortable and the charges are nominal as well.
Now that you have every information you require for traveling to Ambala, just take a car on rent from Revv from Haridwar and get-set-go.