Drive to These Mesmerizing Places near Vijayawada
Situated on the banks of the Krishna river, the majestic city of Vijayawada is also considered a cultural center of Andhra Pradesh. Visiting this city is a unique adventure that can provide tourists a great opportunity to explore the unique culture of the region. It is also close to several places to visit outside Vijayawada, and that is why many tourists use the city to visit these through some well-planned road trips. Here are some of the best places around Vijayawada that you can visit through roads and have a great time there.
10 Mesmerizing Places near Vijayawada in 2020
1. Hyderabad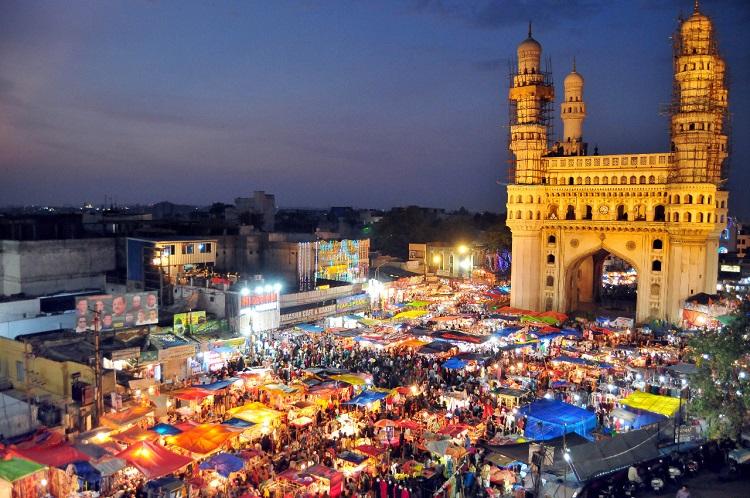 Hyderabad is one of the tourist places near Vijayawada that you must visit. The city of Nizams will treat you like a royal. From Charminar to Salarjung Museum, there are so many things to see and experience in Hyderabad. You can even visit Ramoji Film City, which happens to be the largest film city in the world. And when you are here, you can even spot film stars busy in their shooting. Make sure you dig into the delicious Hyderabadi Biryani.
Distance from Vijayawada: 272.4 km
2. Guntur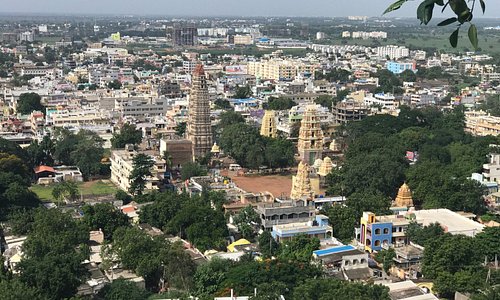 While you are looking for places to visit near Vijayawada within 200 km, you must include Guntur in your list. Guntur was ruled by several rules for a long time; thus, history aficionados will find a lot of interest in this destination. The best part is that you can reach Guntur from Vijayawada in an hour and come back home the same day. Some Guntur tourist places that you can take a tour of here include Kondaveedu Fort, Uppalapadu Nature Conservation, and Kotappakonda.
Distance from Vijayawada: 41 km
3. Rajahmundry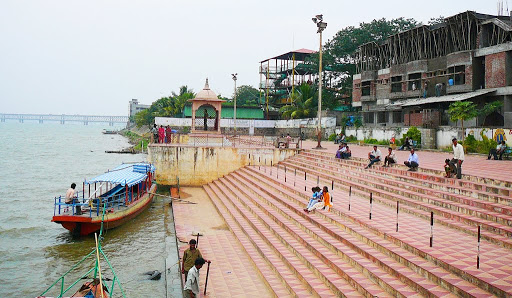 Rajahmundry, one of the tourist places in Andhra Pradesh, should definitely be on your bucket list, especially when your starting point is Vijayawada. Situated on the banks of Godavari River on the East, you will find many temples as well as ghats in Rajahmundry. Some most visited temples include Kotilingeshwara Temple and ISKCON Temple. It is certainly one of the perfect destinations, especially if you want a short vacay from Vijayawada. 
Distance from Vijayawada: 159 km
4. Kakinada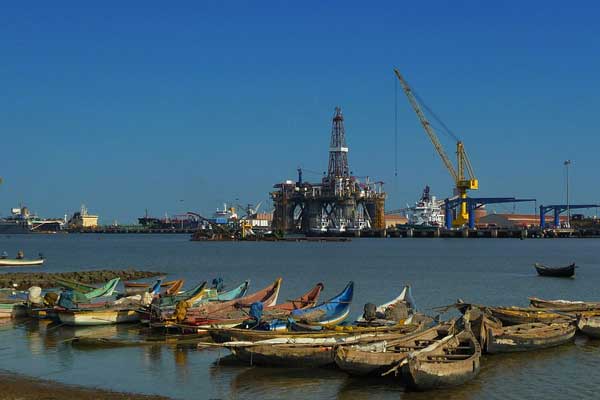 Kakanandivada, also known as Kakinada is basically a port city that is situated in the Bay of Bengal. The town is famous for two reasons; fertilizer production and its historical importance. You will also find several temples as well as wildlife sanctuaries here. The places that you can visit here are Uppada Beach, Coringa Wildlife Sanctuary, Kakinada Beach Park, and Kumararama.
Distance from Vijayawada: 228 km
5. Nalgonda
Nalgonda is a lesser-known tourist destination in Telangana, which is apt for a one-day trip from Vijayawada. You can find a lot of reminiscences from the prehistoric era here. The place played a significant role during the time of Chalukyas and Mauryas. While you are here, you can visit places like Rajiv Park, Panagal Temple, Bhuvanagiri Fort, and the Phanigiri Buddhist Sites.
Distance from Vijayawada: 192 km
6. Warangal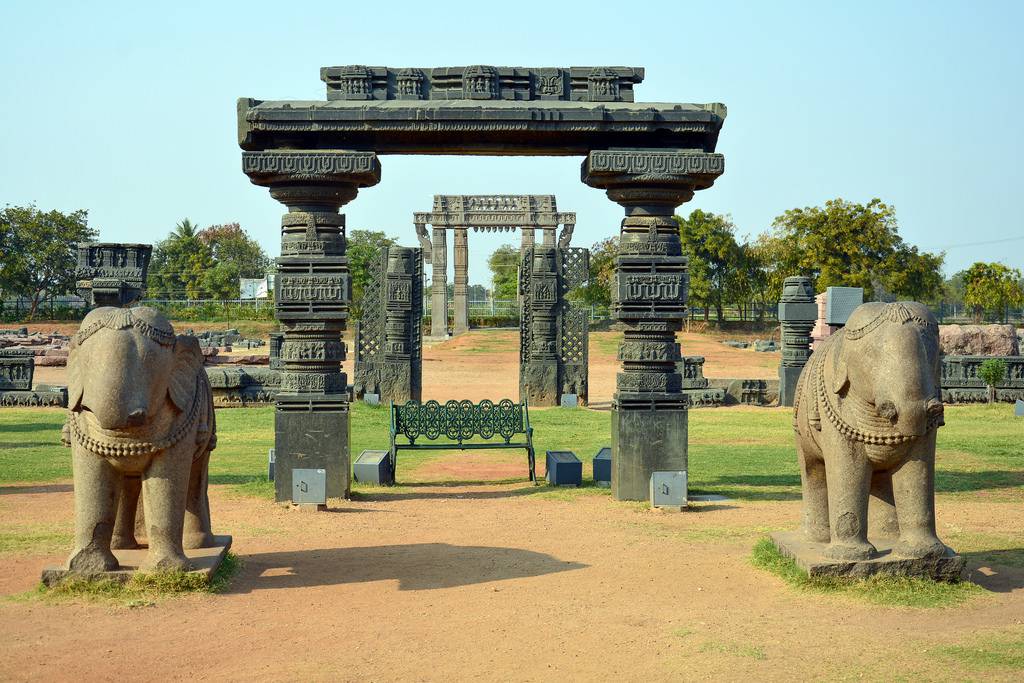 While we discuss weekend getaways from Vijayawada, Warangal holds a special place. Earlier called Omtikonda and Orguguallu, Warangal is a beautiful town where you can witness attractive monuments, ancient temples, and wildlife sanctuaries to spot a wide variety of wildlife. One of the major attractions at this place is the Thousand Pillar Temple. The other attractions here include Warangal Fort, Bhadrakali Temple, and Kakatiya Musical Garden.
Distance from Vijayawada: 259 km
7. Srisailam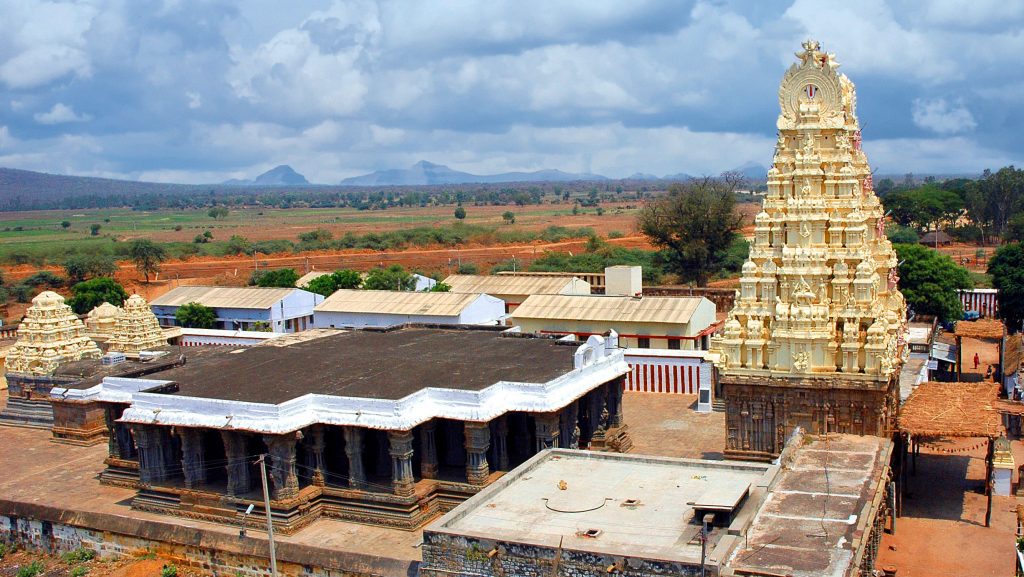 If the elderly members in your family have been asking you to take them to some religious place, plan a family trip to Srisailam. A small town that is surrounded by Nallamala Hills and located on the shore of River Krishna, Srisailam is dotted with temples. It is also one of the 12 Jyotirlingas, Bhramaramba Mallikarjuna Temple; thus frequented by many devotees all through the year.
Distance from Vijayawada: 265 km
8. Bhadrachalam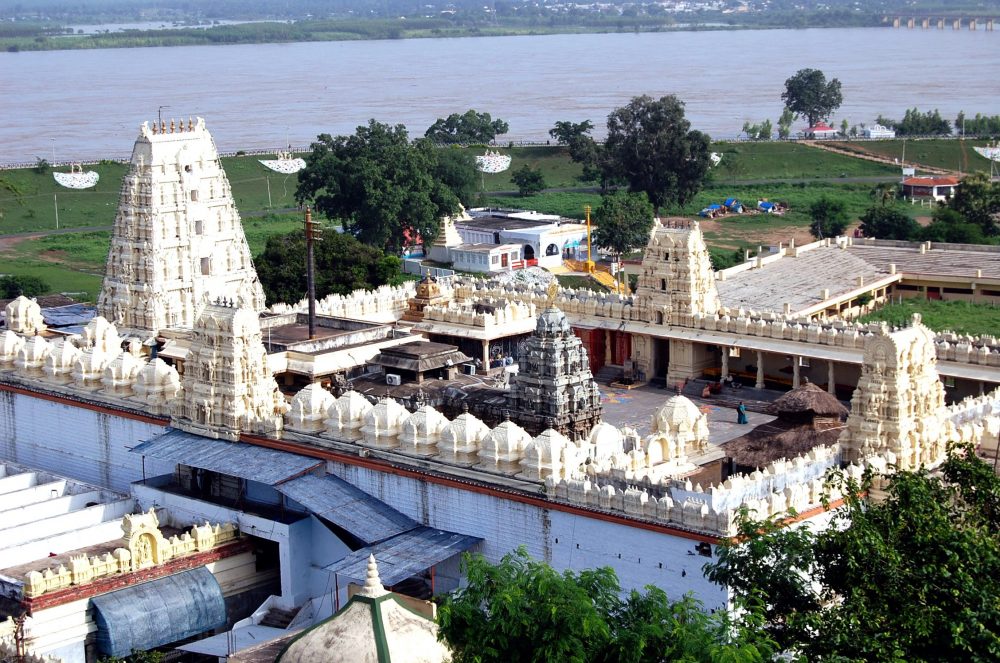 Bhadrachalam is one of the most frequented weekend getaways from Vijayawada and is known for having the temple of Lord Rama. Devotees and tourists from all across the country visit this town because of its religious significance. A few of the major attractions that you will come across in Bhadrachalam include Gundala, Parnasala, Jattayu Pakka.
Distance from Vijayawada: 187 km
9. Nellore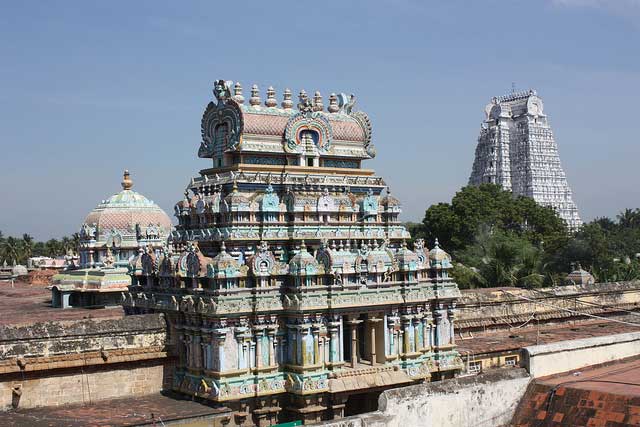 Situated on the shore of the River Panna, Nellore is known for Pulicat Lake and Mypadu Beach. So, if you are looking for beaches near Vijayawada, you can consider Nellore without any confusion. The other attractions that you can take a tour to here include Children's Park, Ranganatha Temple, and Sri Mallikarjuna Swamy Kamakshi.
Distance from Vijayawada: 283 km
10. Ethipothala Falls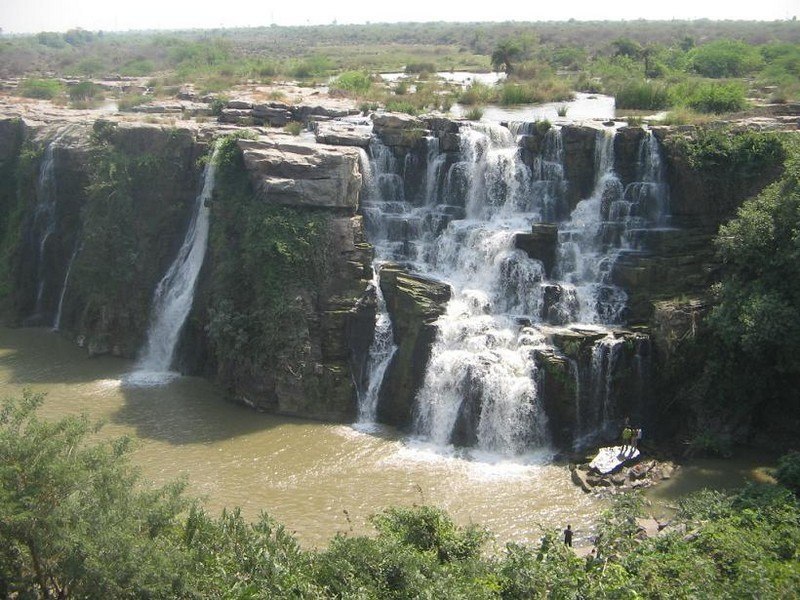 While you are looking for waterfalls near Vijayawada, you can visit Ethipothala Falls. The fall cascades from a height of 70 feet and fall on the Chandravanka River. The falls looks mesmerizing as it has three streams, called Chandravanka Vagu, Nakkala Vagu, and Tummala Vagu.
Distance from Vijayawada: 187 km
Several such places near Vijayawada attract tourists from all parts of the country to come and visit. These places are also perfect for people looking for a family-friendly vacation experience. If you too want to visit these places do visit Vijayawada soon, and when you do, you can opt for getting a Revv self-drive car on rent in Vijayawada. The Revv cars are fully maintained and available on affordable hourly, daily, weekly or monthly rent. To get started install the Revv App or visit the Revv Website and enjoy the same freedom as having your car without the financial commitment.