7 Quick Road Trips From Jaipur That You Will Love
Thirsting for some vivid travel experiences through ancient fortresses and temples, vibrant gardens and marketplaces? While Jaipur is all of these and much more, some of these following road trips will add flavour to the regal Rajasthan. So, self-drive down to these places with a Revv car of your choice and let the exploration games begin.
Top 7 Road Trips from Jaipur Under 5 Hours
Ajmer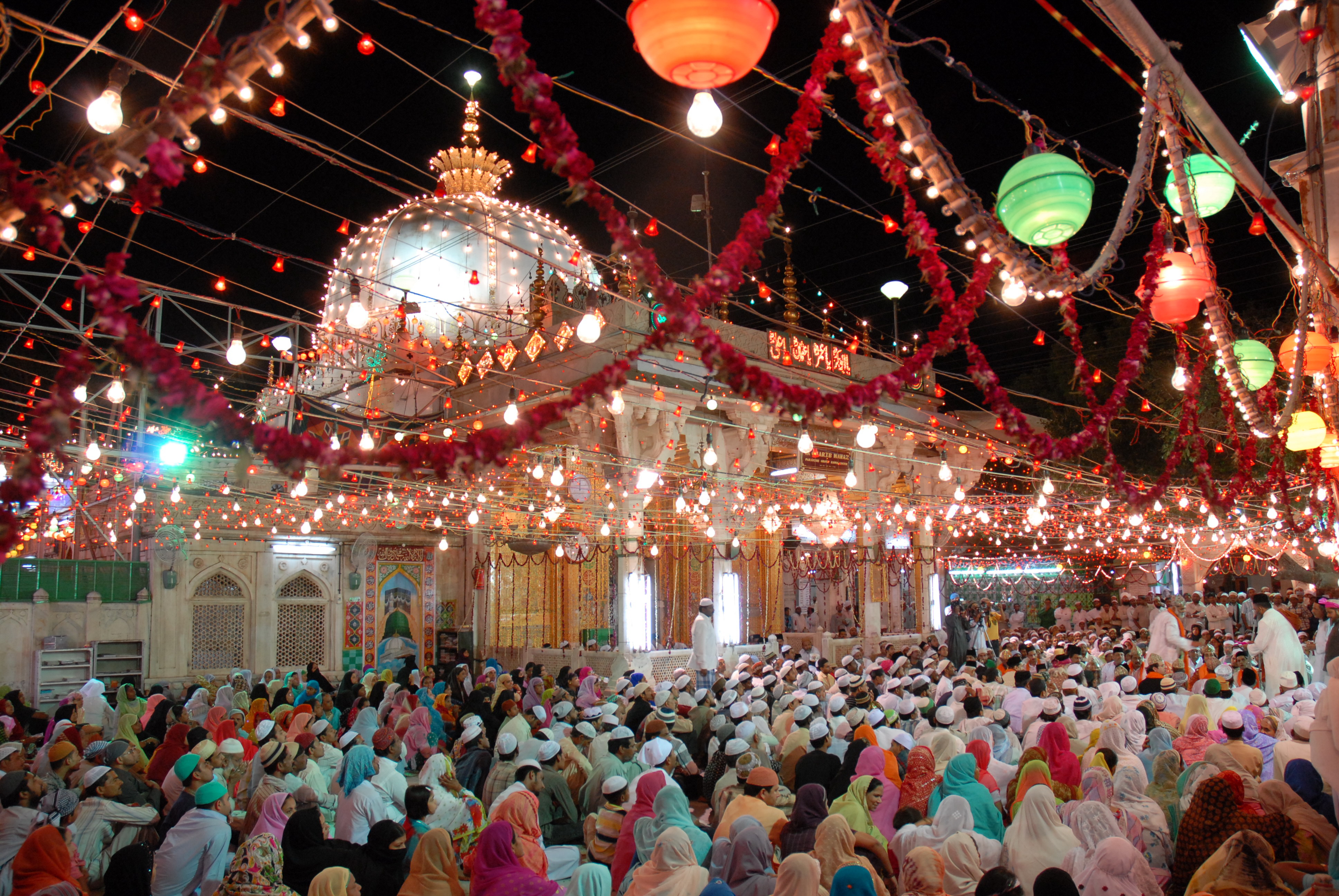 When we speak of Rajasthan, Ajmer is one of the top few names that pop up in our minds. It is an embodiment of divinity and charm. Places like the spectacular Dargah Sharif of Moinuddin Chishti, Ana Sagar Lake, and Taragarh Fort will leave you speechless.
Distance from Jaipur: 153 km
Key attractions: Dargah Shariff, Nasiyan Ji Mandir, Ana Sagar Lake, Magazine Museum and Taragarh Fort.
Alwar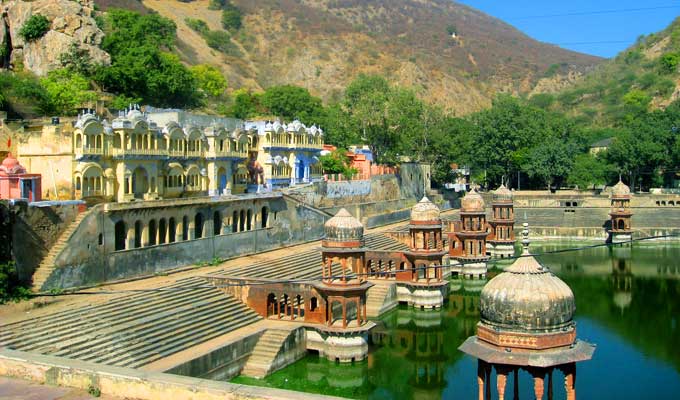 Alwar is a wholesome destination offering complete delight. If you love Mughal architecture, ancient forts and ruins, this is the place to be. The ancient fort would whisper to you the mystery of the bygone era; the sparkling lake would lure you for a relaxing boating spree.
Best Time to Visit: February for Alwar Festival, November and December, for Matsya Festival.
Distance from Jaipur: 138 km
Key attractions: Bala Quila, Bhangarh Fort, Chand Baori City Palace, Jai Pol, Vijay Mandir Palace, and Neemrana Fort
Sariska
Sariska is one of the best places for those who love wildlife and adventure. Known well as 'the abode of Royal Bengal Tigers', it hosts thrilling jeep safaris for spotting tigers, endangered avifauna, striped hyenas, leopards, jackals, monkeys, and deer.
Best time to visit: October to June
Distance from Jaipur: 133 km
Key attractions: Sariska Tiger Reserve, Siliserh Lake, Sariska Palace, Bhartrihari Temple and Kankwari Fort.
Pushkar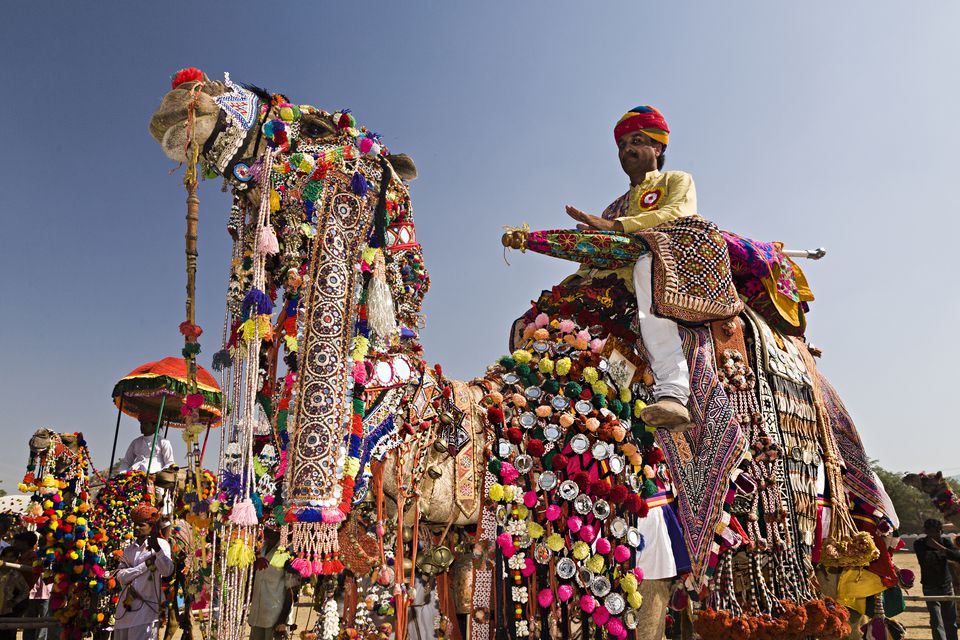 Pushkar is a place that does not need a filter. It is one of the most photogenic places in Rajasthan. You can visit this city to take a dip in the holy lake of Pushkar, visit the temples, and go on easy hikes. The market scene is very vibrant and you can buy colourful local souvenirs. In summers you can also enjoy the Pushkar camel fair.
Distance from Jaipur: 161 km
Key attractions: Brahma Temple, Pushkar Lake, Savitri Mata Temple, Gau Ghat, Rose Garden, Naga Pahar, and Sarafa Bazaar
Tonk
Tonk is not very well known as yet but is an upcoming destination to visit near Jaipur. Popular as 'Lucknow of Rajasthan', it is home to old mansions and mosques, Sunheri Kothi or Mansion of Gold being the centre of attraction. If you love exploring architectural wonders and chilling out near water bodies you must consider a drive down to Tonk.
Distance from Jaipur: 90 km
Key attractions: Old Baoris, Bisalpur Dam, Shivaji Garden, Rasiya ke Tekri, Historical Ghanta Ghar, Jama Mashjid and Rajamahal
Ranthambhore
If you have a thing for road trips, the Jaipur-Ranthambore highway will surely take you by delight! The condition of the roads is also quite good, barring a stretch of 25kms which is somewhat rough. Nature-lovers seeking to break the monotony of city life will be absolutely fascinated by the biodiversity in Ranthambore.
Distance from Jaipur: 166.2kms
Key attractions: Ranthambore Tiger Reserve, Ranthambore Fort, Surwal Lake, Padam Lake, Kachida Valley, Wild Dragon Adventure Park, etc.
Neemrana Fort:
This is yet another place upholding the glory and magnificence of the Rajputana dynasty. This majestic fort falls on the route between Delhi and Jaipur. It takes about 2.5 hours to reach the fort from Jaipur, which means you can spend almost en entire day here, appreciating the grandeur of the fort as well as the beautiful views all around. If you start a little early in the morning, you can also be back in Jaipur by sunset.
Distance from Jaipur: 147.5kms
Key attractions: Neemrana Fort Palace, Sariska National Park, Baori, Vinay Vilas Mahal, Siliserh Lake, etc.