20 Recreational Sites for Camping near Delhi That You Ought to Try in Summer
Away from the hustle-bustle of the city, gazing at the stars, sitting by the bonfire with friends or loved ones and munching those barbequed snacks has its own charm. If you are looking for an escape from the routine, try camping. It will not only be a welcome break from the regular life, but it is also a de-stressing experience. There are several camping sites near Delhi, and some of the notable ones are mentioned below
20 Top Camping Places near Delhi
Best Camping Places in Haryana
1. Camp Tikkling, Gurgaon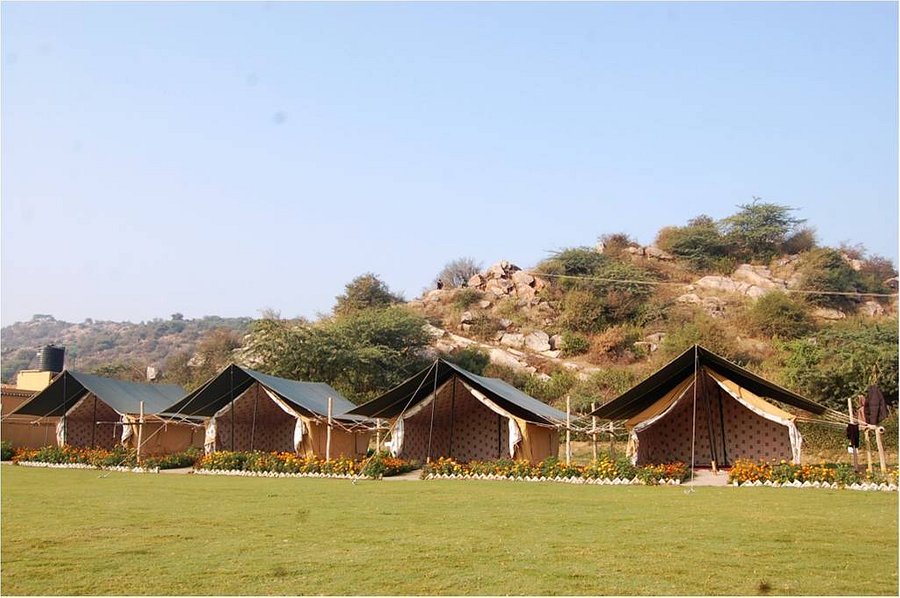 This is the perfect option for families looking for a spot to spend some quality time together. Apart from camping, activities like paramotoring, paintball, zorbing and jummaring are available at Camp Tikkling.
Distance from Delhi: 60 km
2. Camp Wild Dhauj, Gurgaon-Faridabad Border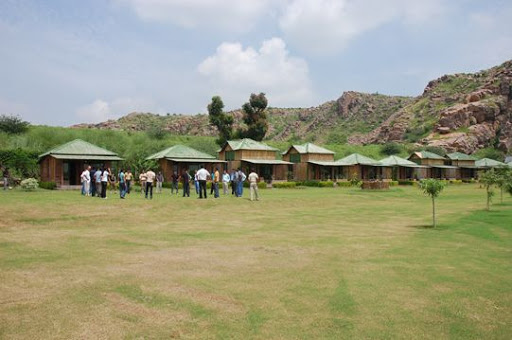 Camp Wild Dhauj is one of the top camping places near Delhi. From adventure sports, to cozy and comfortable tents, and a great selection of appetizing food, all the ingredients for the perfect holiday are available at this camp. In the morning, you can experience adventure activities like flying fox, rappelling, rock climbing, mountain biking, hiking, ATV rides and zorbing; while at night you can dance away on the music of the DJ by the bonfire.
Distance from Delhi: 61.5 km
3. Camp Mustang, Sohna Road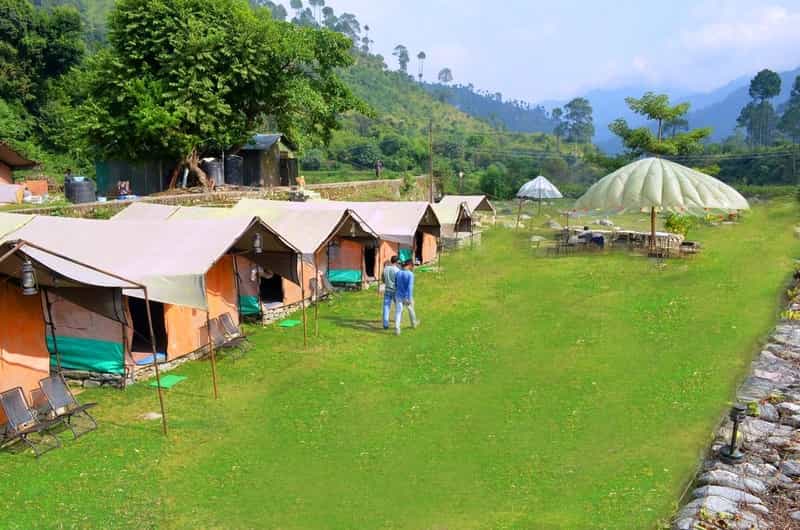 Camp Mustang is another option for camping if you do not want to go too far from the national capital. Camp Mustang is also counted as one of the best places for office camping trips near Delhi. The convenience of being close to the city and shorter travel time makes it a great place for families too. Activities arranged by the camp include team building activities, obstacle courses, trekking, rock climbing, village walks, shooting, zorbing, cycling, farming, astronomy and rocketry, to name a few.
Distance from Delhi: 50 km
4. Damdama Lake, Gurgaon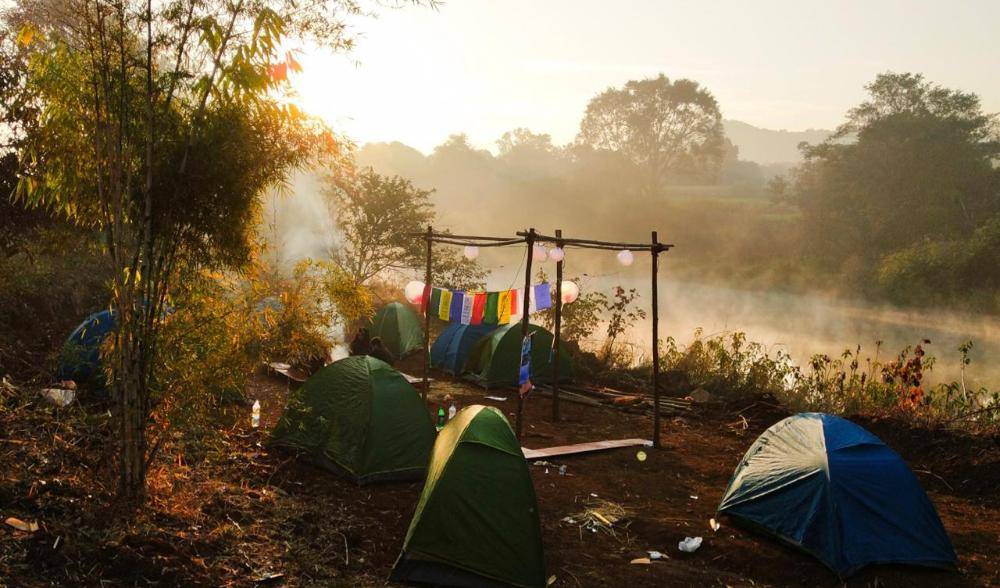 Surrounded by Aravali mountain range on one side, Damdama Lake is another good option for camping lovers who do not have many days in hand. Just a few hours' drive from the city the site is filled with natural beauty and known for the wonderful facilities in the camps located there. The activities that you can indulge yourself in are commando net, spider net boating, rock climbing, and balance walk.
Distance from Delhi: 62.5 km
5. Camping at Morni Hills, Haryana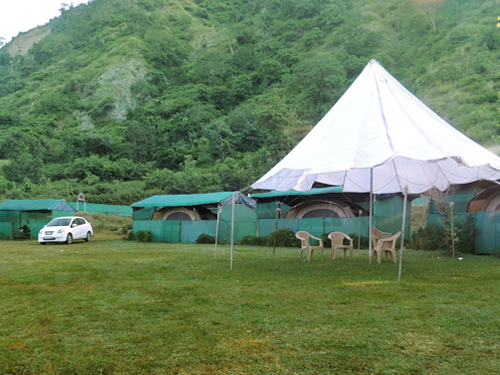 Located in Takkar Tall, Haryana, Morni Hills will give you enough reasons to enjoy your camping. The views are awe inspiring. At night you can see the clear starry sky which is a rare treat for denizens of Delhi. Don't forget to carry your guitar!
 Distance from Delhi: 260 km
Best Camping Places in Uttarakhand
If you are feeling a little more adventurous and do not mind leaving the city behind, then here you go with some more options of adventure sites for camping in Uttarakhand. These destinations can bring you closer to nature and give you a more memorable camping option.
6. Beach side Adventure Camp, Rishikesh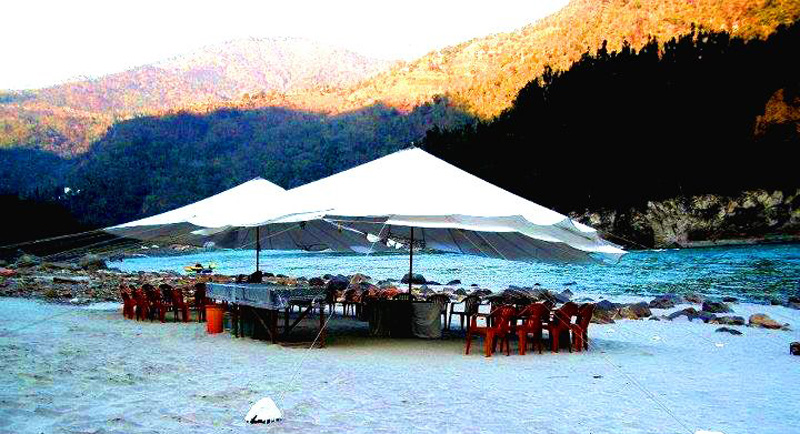 The banks by the River Ganga in Rishikesh are one of the best camping places near Delhi. You can take part in adventure activities such as kayaking and rafting in the fast rapids of the river. At night, you can indulge in star gazing and enjoying the bonfire. It gets quiet cold at night, so ensure you are carrying the right gear.
Distance from Delhi: 260 km
7. Mountain Camping, Mussoorie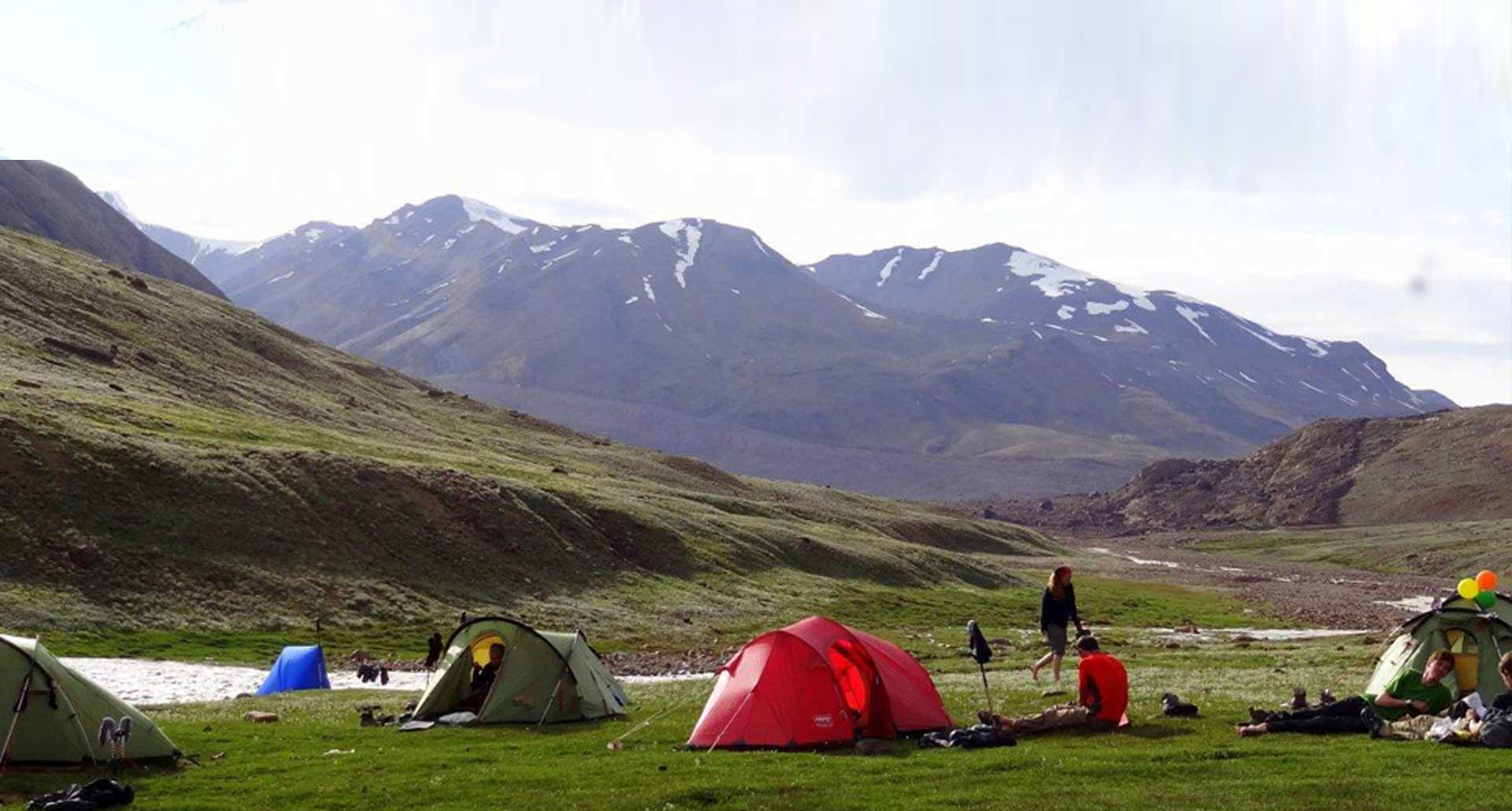 Mussoorie, called as Queen of Hills because of the majestic view it presents, can be your weekend getaway from Delhi if you are looking for a great camping experience. Activities to get involved with are valley crossing, rafting and trekking; while bonfire night and music adds to the awesome weather.
Distance from Delhi: 295 km
8. Binsar, near Almora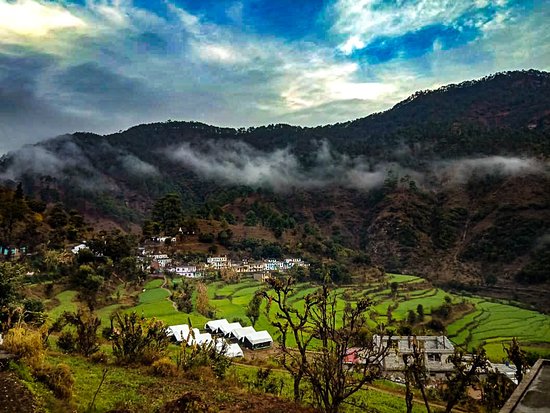 Apart from camping activities like jungle camping, riverside treks, rappelling, sanctuary treks, views of Kedarnath, Nanda devi and Panchachuli are something you must witness by yourself. While you are there, you will also be able to find oak trees and more than 200 species of native flora and fauna.
 Distance from Delhi: 380 km
9. Kanatal, near Dhanaulti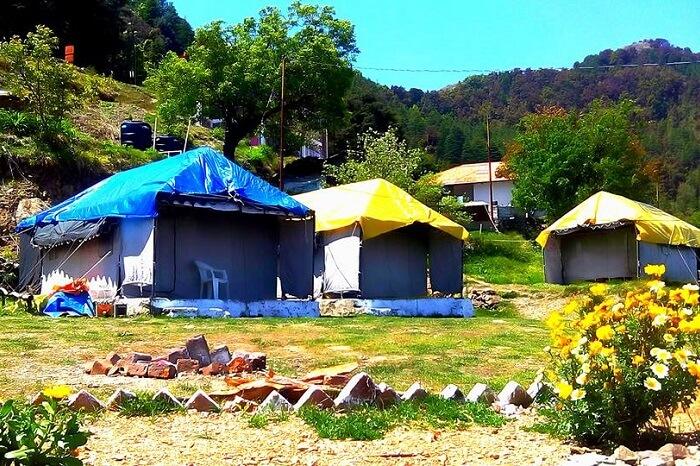 While all the facilities of camping are available here, you can get to feel some real unique thrill with Tarzan swings, Mowgli walks, rock climbing, rappelling, valley crossing and commando crawls. You can trek to Surkhanda Devi temple or Kaudia forest.
Distance from Delhi: 317 km
10. Kausani, Bageshwar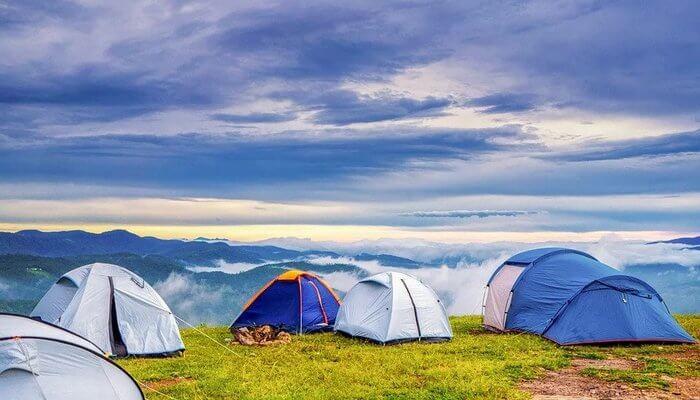 Kausani is perhaps one of the best places to go camping near Delhi as the Kausani hills will remind you of the spectacular Swiss Alps. This has always been a favorite of the camping lovers and sees a lot of visitors.
Distance from Delhi: 440 km
11. Mukteshwar, Nainital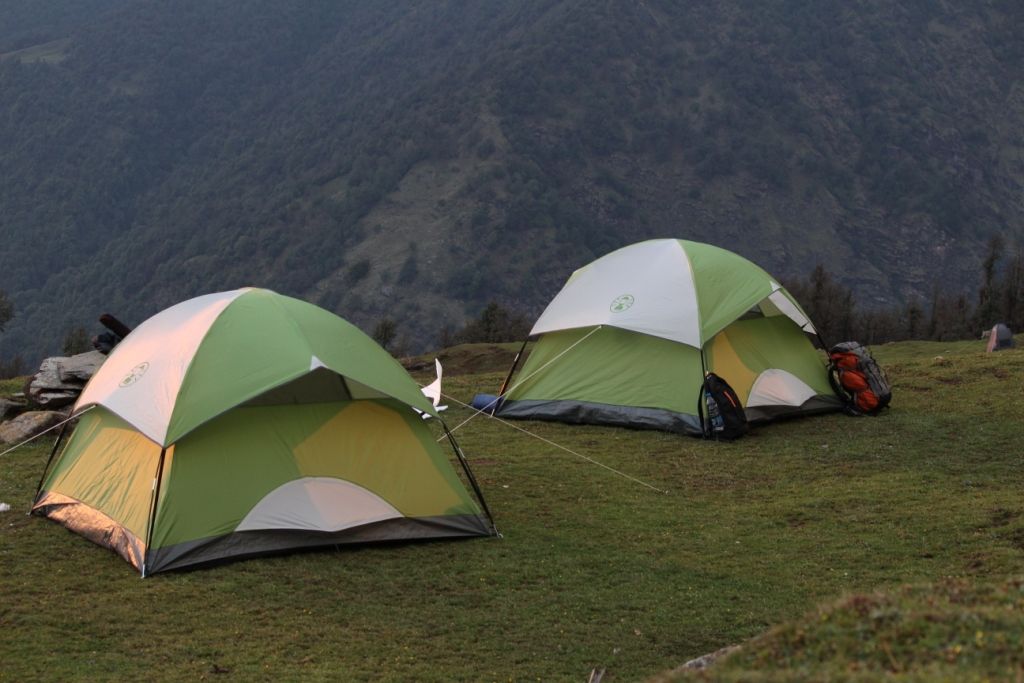 Words fail to describe the beauty of Mukteshwar. Apart from all the usual camping fun and activities, you may also attend the workshops based on forestry.
Distance from Delhi: 344 km
12. Nag Tibba Trek, Dehradun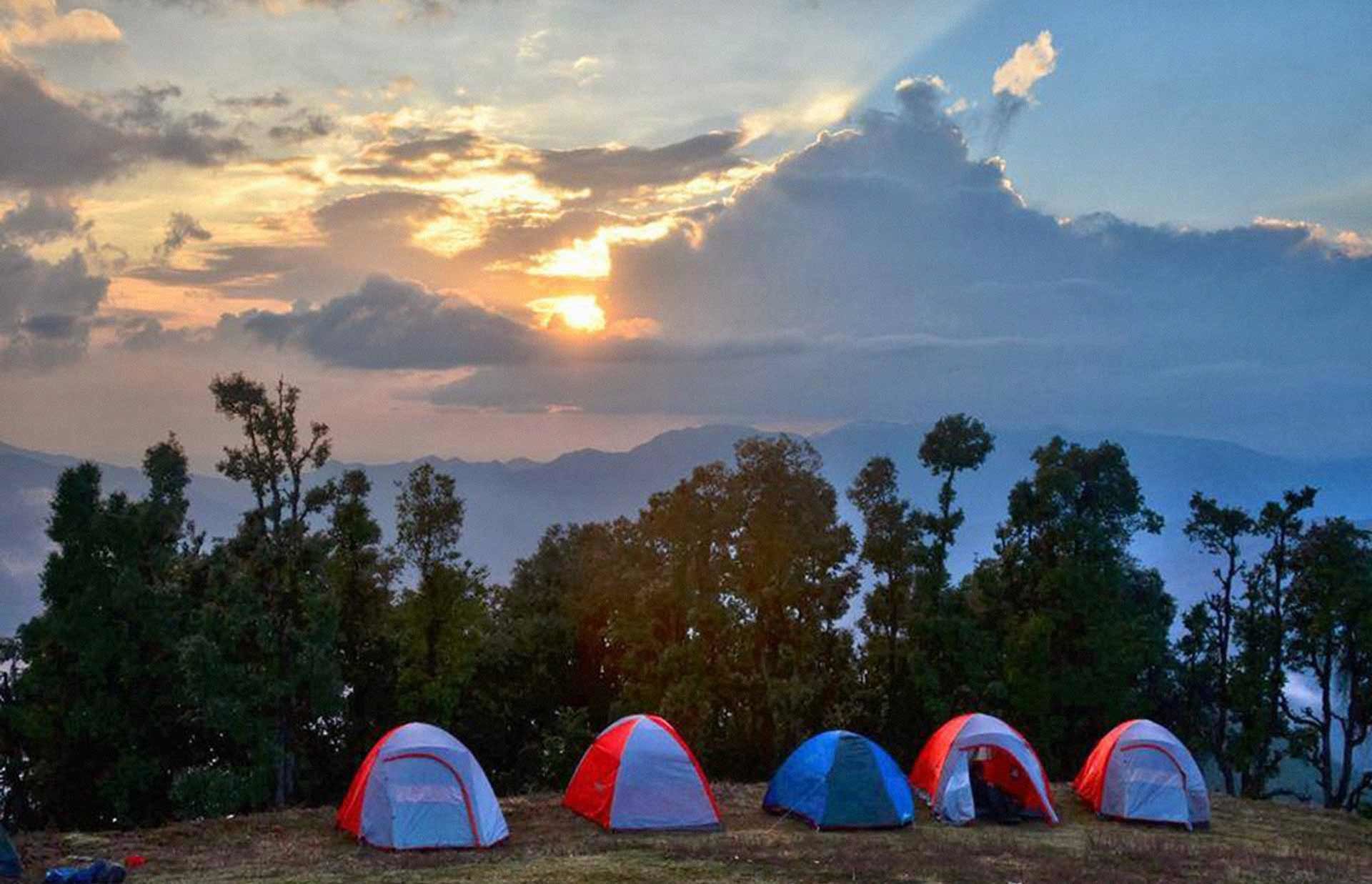 To reach the base camp, you have to trek for four kilometers after a drive of 85 kilometres. Once you are done with the trekking to Nag Tibba temple, Serpent's Peak, and taking routes through the jungles and meadows, you can spend the rest of the night in the camp or the bonfire with some delicious food.
 Distance from Delhi: 365 km
13. Lansdowne, Uttarakhand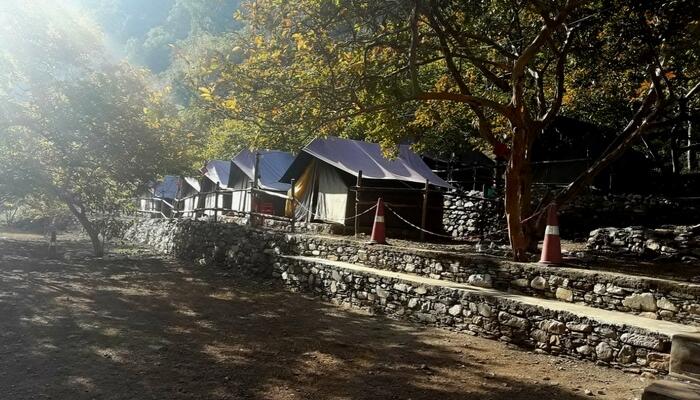 Lansdowne is well appreciated and known for its wonderful weather all year around. Camping in such weather however, gives you a totally different experience altogether. Whether you are with your friends or on a solo trip, it is going to be memorable in Lansdowne.
Distance from Delhi: 240 km
14. Camp Kyari, Siyat, Jim Corbett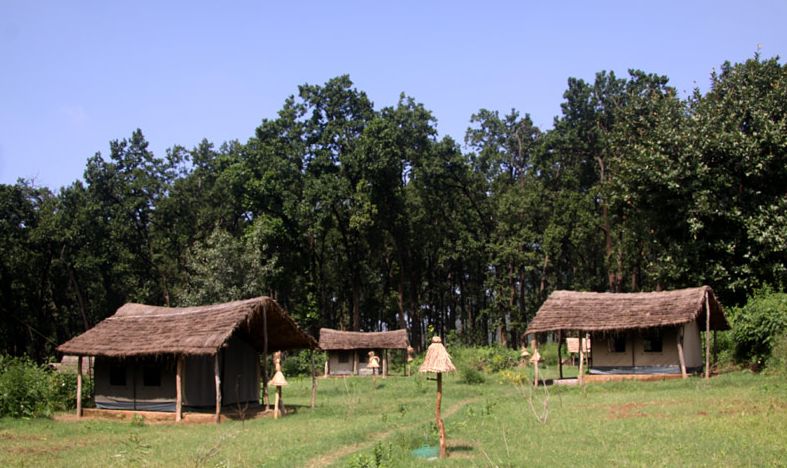 Camping in Camp Kyari is different from all the options available in this blog, as it is located in the deep jungles of Jim Corbett. You can also go for activities like mountain biking, paragliding, and follow wildlife trails.
Distance from Delhi: 264 km
Adventures Camping Sites in Himachal Pradesh 
15. Kasauli, Solan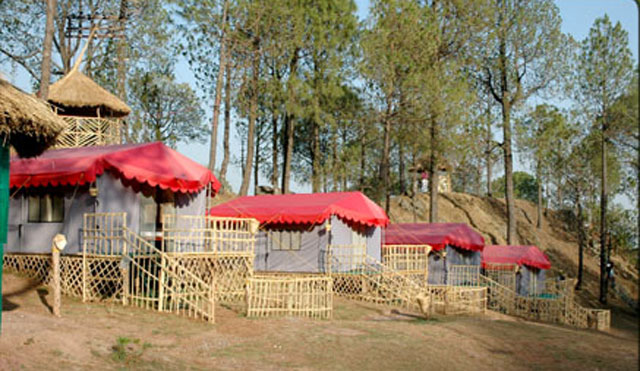 Kasauli is considered to be one of the most beautiful camping sites near Delhi. While camping in Kasauli, you will not only enjoy the activities like trekking, cycling, archery, shooting, rock climbing, zip lining, but also see the natural beauty of the place.
Distance from Delhi: 288 km
16. Kangojodi, Sirmaur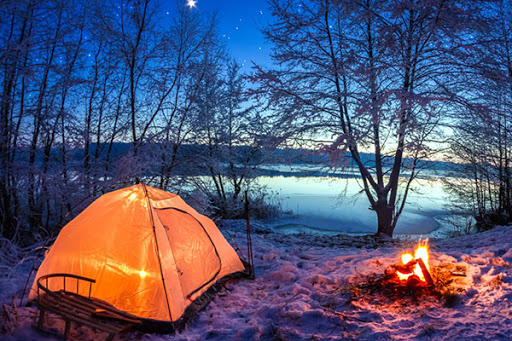 You can try self-camping in Kangojodi. Sounds fun, right? The activities to go for here are trekking, hiking, nature walks, rope balancing, rappelling and bird-watching. The tall pine forests make for a spectacular landscape. While you are here, you can try to meditate as well, as the site is very peaceful.
Distance from Delhi: 275 km
17. Shoghi, near Shimla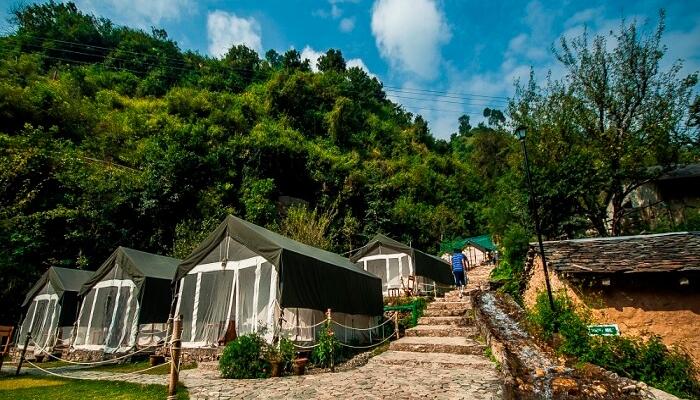 The weather of Shoghi is apt for camping even during summers. This is one of the most serene places to visit near Delhi for camping. Whether you want to opt for activities like valley crossing, spider web, tyre web and target shooting, or just go for village walks and forest treks, this place has something for everyone. You can also enjoy the bonfire and delicious food there.
Distance from Delhi: 330 km
18. Dalhousie, Himachal Pradesh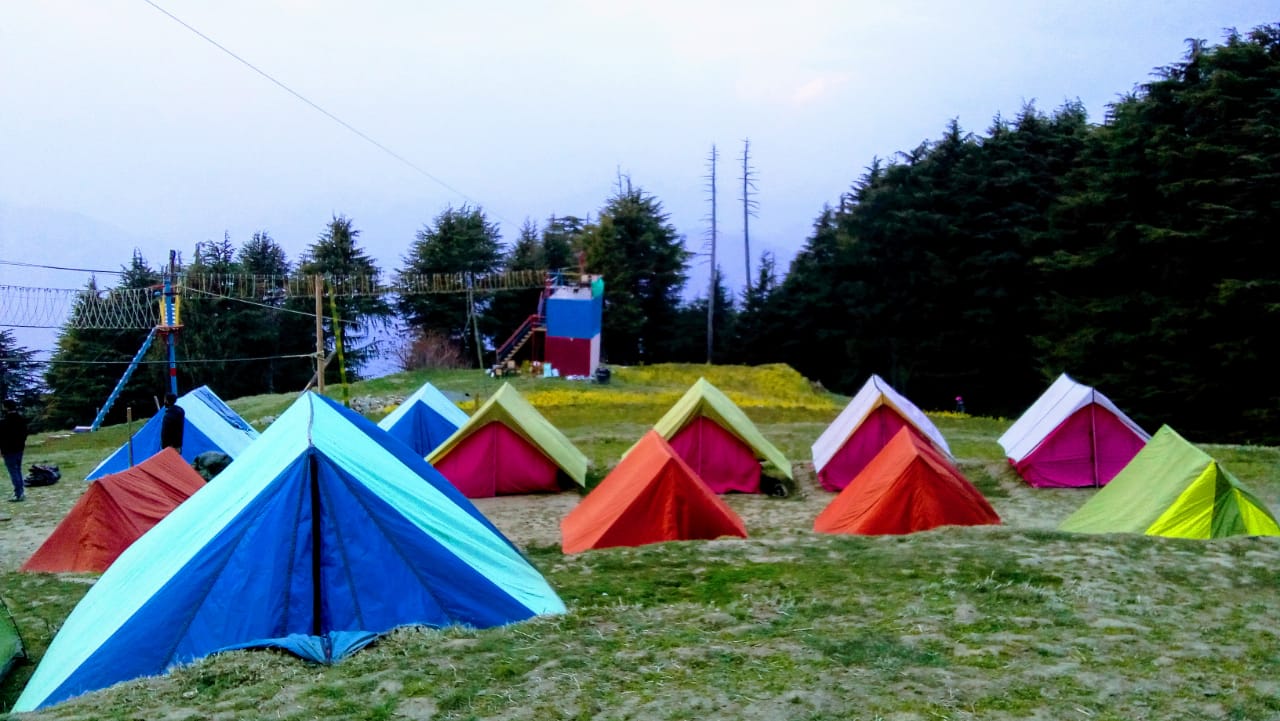 You must try this hidden gem which is not really known for the camping activities. While you choose Dalhousie for camping, you are suggested to also take some days off and enjoy the weather of this charming hill station.
Distance from Delhi: 320 km
19. Kasol, Himachal Pradesh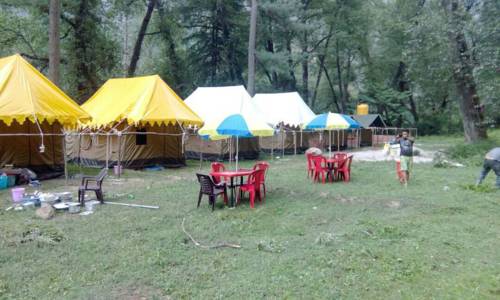 Kasol is heaven for camping enthusiasts. From weather to food, from the scenic beauty to the camping experience, everything is awesome about Kasol.
Distance from Delhi: 280 km
Advanturas Camping Sites in Rajasthan 
20. The Jhajhar Khas Camp, Rajasthan
It is better to visit here between October to February to experience the pleasant weather that this place offers. In this camp, you will be able to find local artists playing music, including folk music performances. If you are fond of food, don't miss trying the mouthwatering Rajasthani food here.
Distance from Delhi: 273 km
Camping can be a great way for you to explore new places and reconnect with yourself. In the company of nature, you will be able to reduce stress and create wonderful memories. So this weekend, travel with your family or friends to any one place and hire a self-drive car from Revv to make your trip stress free.