Fantastic Road Trips you must take from Mumbai during Monsoon
The densely populated metropolis of Mumbai can offer you every comfort that you want in life. However, as the monsoons arrive, you can take road trips from this city to the nearby places. There is plethora of options for road trips from Mumbai that you can take in the rainy seasons and enjoy your time with family or friends. Here are some suggestions of best road trips from Mumbai that you can consider.
15 Best Places to Visit from Mumbai during Monsoon
1. Matheran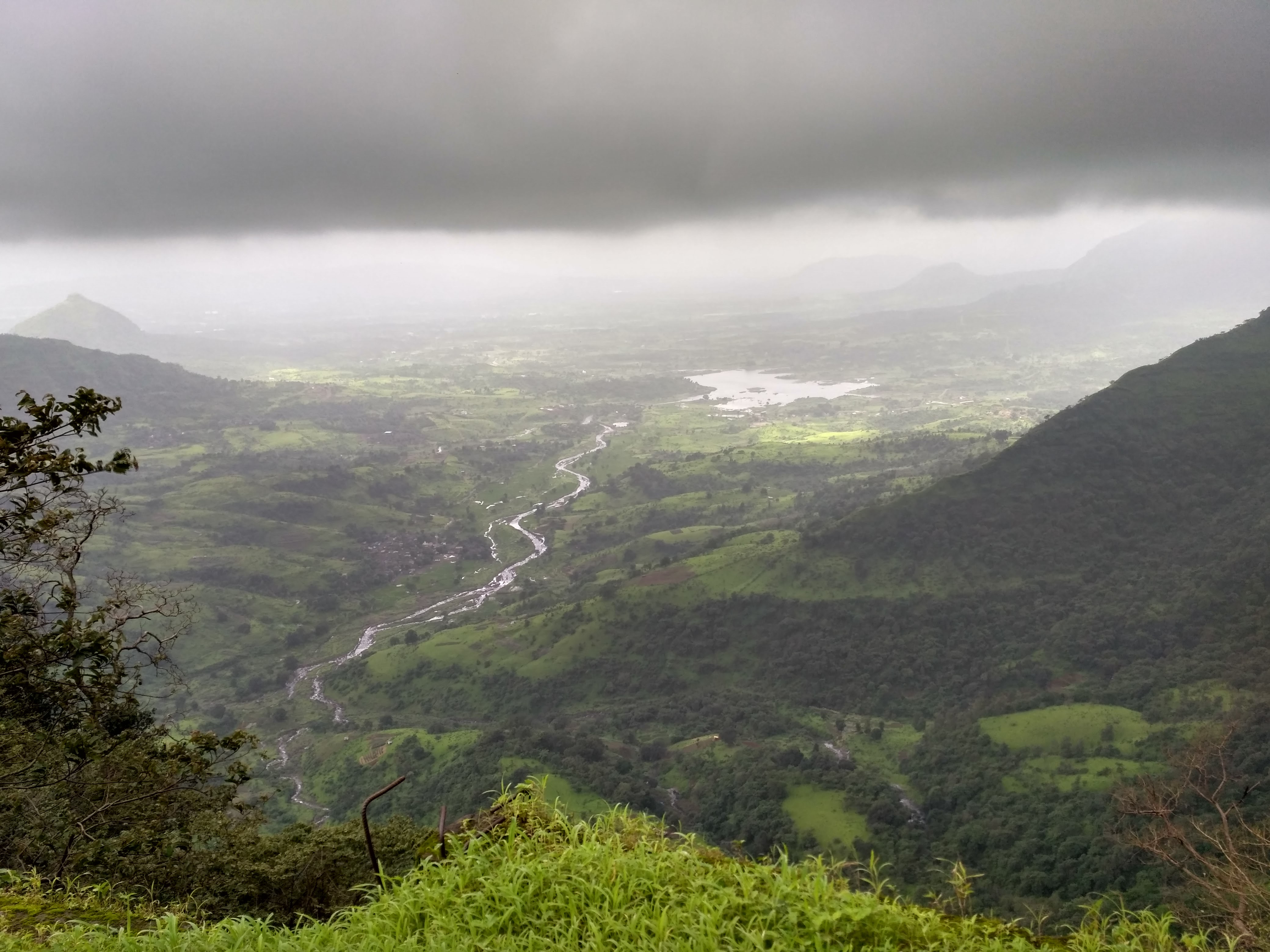 One of the famous places to visit from Mumbai is Matheran. You can try various activities like trekking, camping, and visiting the waterfalls here. The place is nestled in nature's lap, and a favorite of many tourists visiting here regularly from Mumbai. Matheran looks even more beautiful during monsoons.
Distance from Mumbai: 42.5 km
2. Alibaug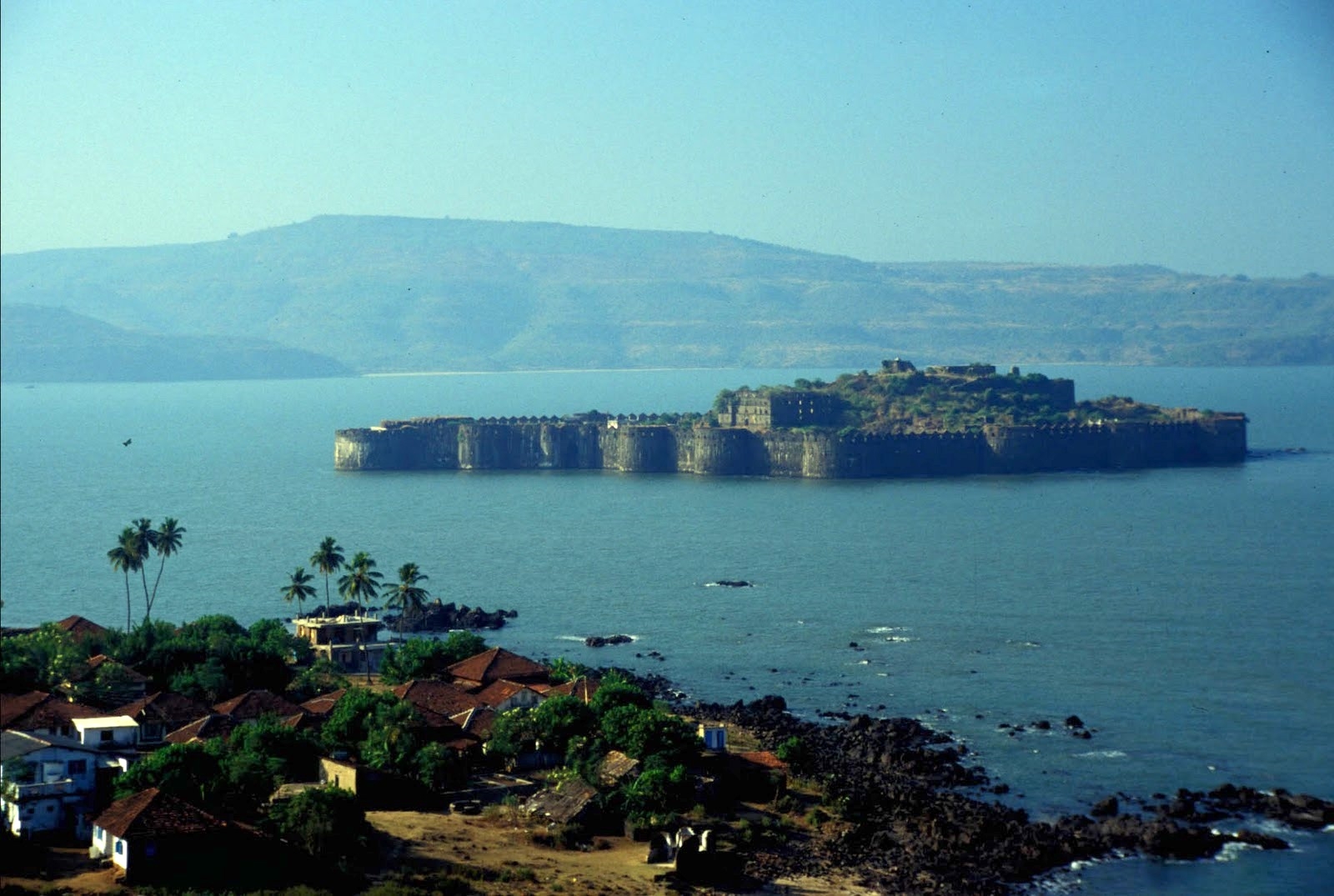 Mumbai to Alibaug is perhaps one of the most preferred road trips that travelers take. Located at a close proximity to Mumbai, the beaches, splendid sea forts on the coast and super delicious food, make this place an apt for the love birds. You can have some lovely time with your beloved here.
Distance from Mumbai: 99 km
3. Kashid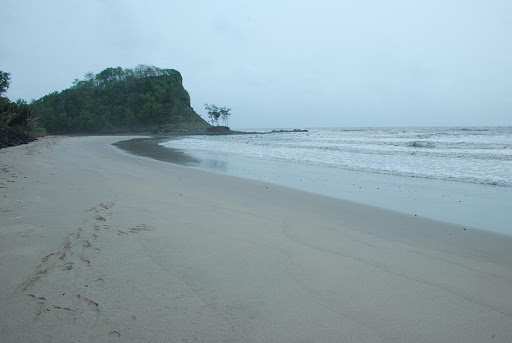 One of the best tourist attractions near Mumbai is Kashid. If you drive a little ahead of Kashid, you will find a tranquil beach which is very thinly crowded and has narrow stretch of white sand bordered by tropical trees.
Distance from Mumbai: 129 km
4. Sanjay Gandhi National Park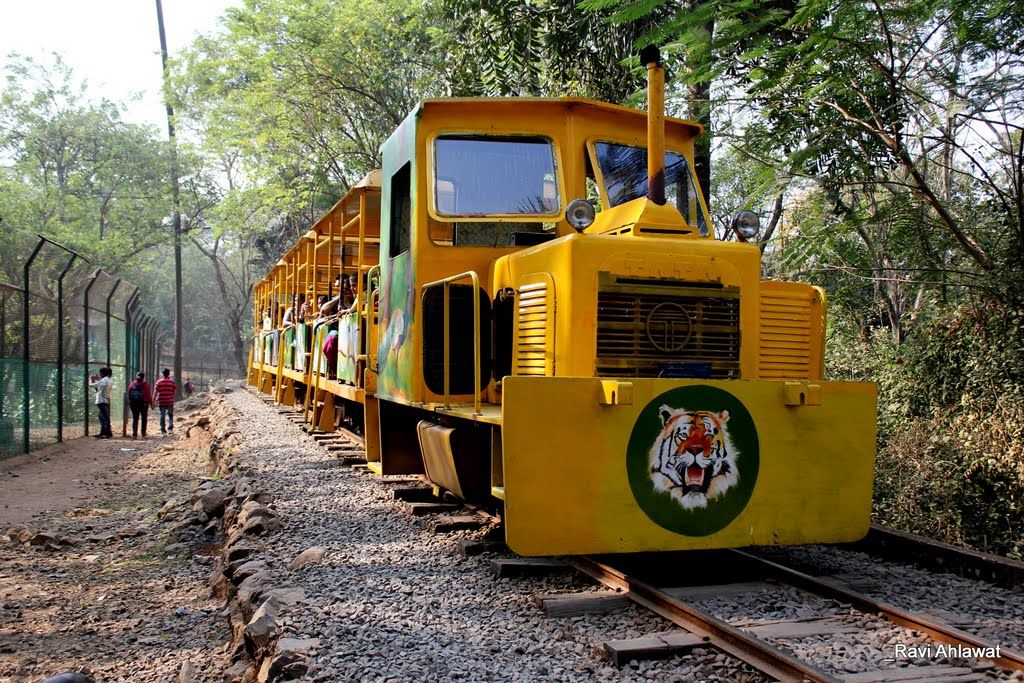 It is a perfect place to take your kids on a weekend, where they can see both flora and fauna. While you are here, you may find butterflies sitting on your shoulder or arms, deers crossing the roads, and leopards in the mini zoo. The national park looks even greener during the monsoon season.
Distance from Mumbai: 22.4 km
5. Karnala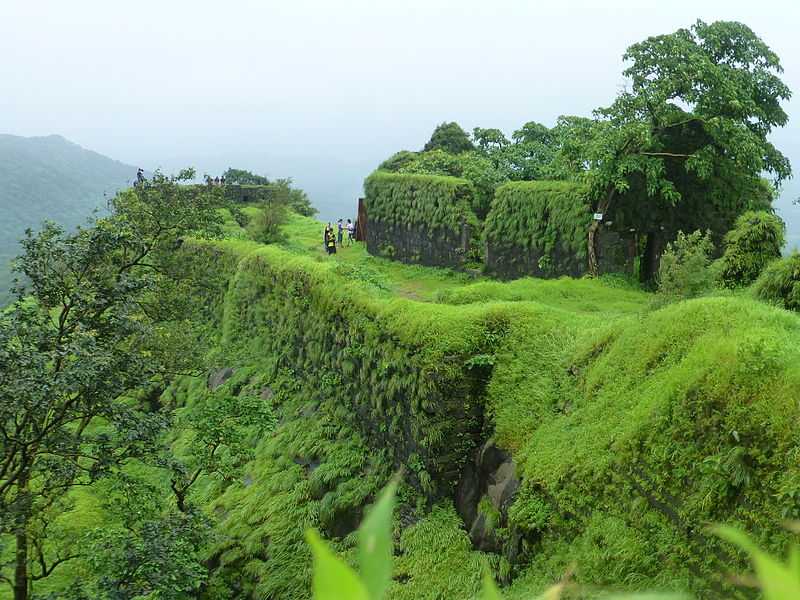 The lush greenery in Karnala is really soothing to the eyes. The historic Karnala Fort and the Bird Sanctuary are few attractions of this place that you can take a tour to. Besides this, you can also go for a short trek to the hills. It is one of the best monsoon road trips from Mumbai, which looks magnificent in this particular season.
Distance from Mumbai: 55.8 km
6. Mahabaleshwar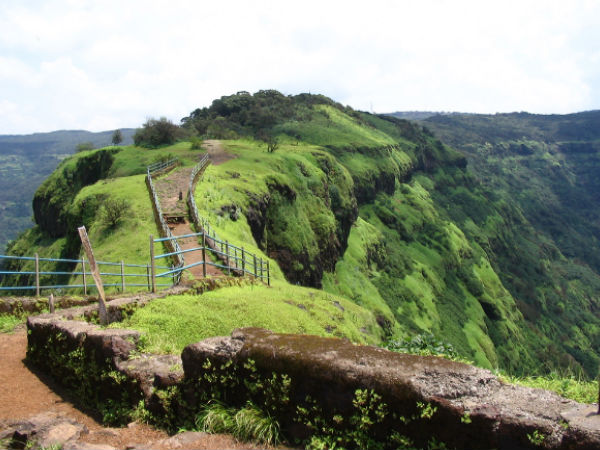 Mahabaleshwar boasts for its evergreen forest which is one of the few in the country. It is an ideal place near Mumbai, where you can try several adventure activities like horse riding, trekking, mountain biking, and water sports. If you still have time, you can also try fishing and boating. 
Distance from Mumbai: 263 km
7. Panchgani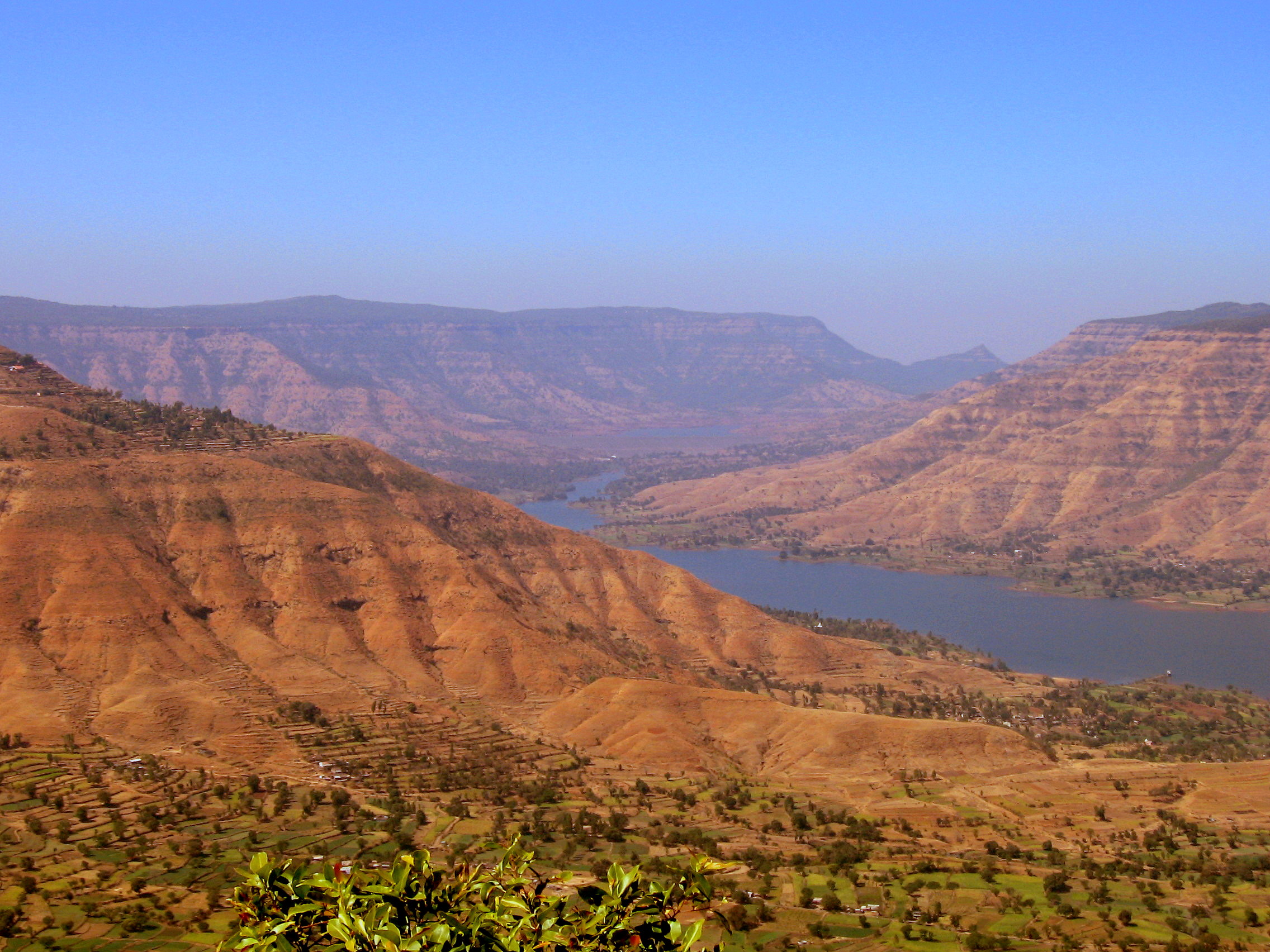 The place is called Panchgani as it is wrapped between five hills in the Western Ghats. The place is known for its scenic beauty and pleasant weather all round the year. 
Distance from Mumbai: 244 km
8. Ratnagiri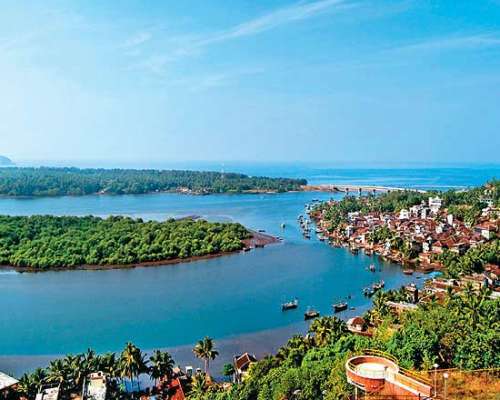 Visit this destination to eat the best Alphanso mangoes. You can also visit the beaches or take tour of the historical monuments here. Ratnagiri can be one of your weekend retreats that you will never regret of visiting. 
Distance from Mumbai: 346 km
9. Wai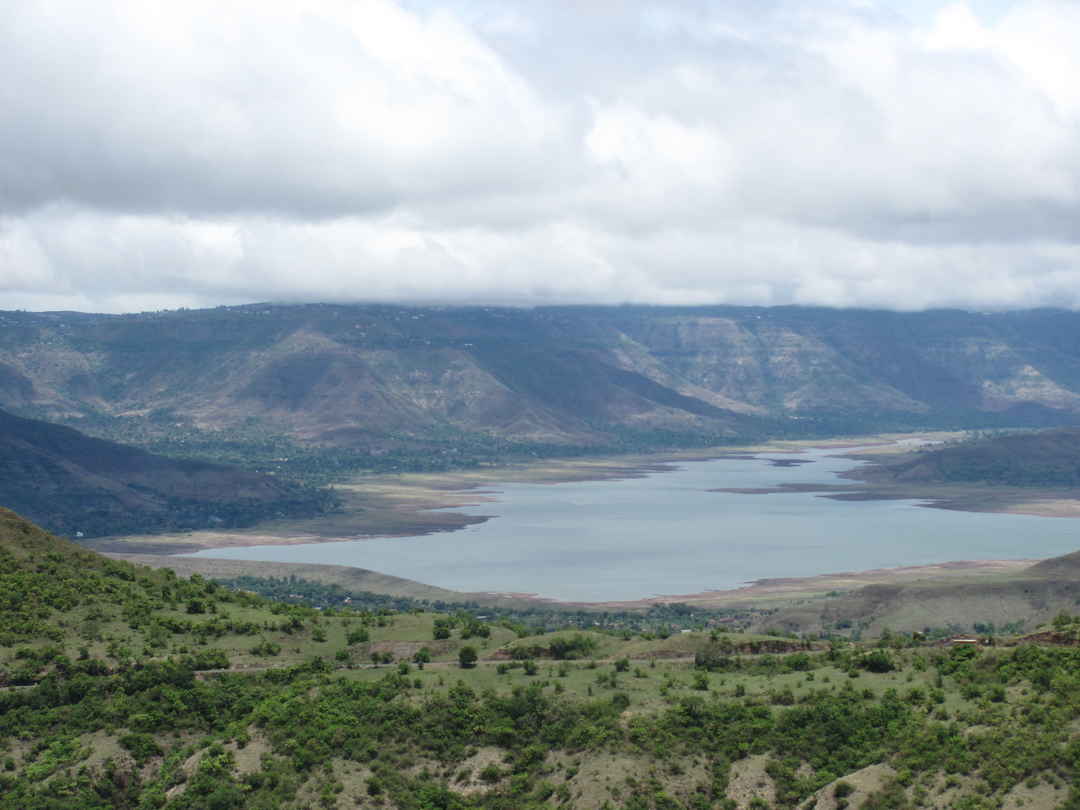 Wai is situated on the banks of River Krishna. You can still find the traces of the Maratha period in this town. Apart from this, you can also find many ancient temples, caves, and forts. Many Bollywood and Marathi films have been shot in Wai.
Distance from Mumbai: 231 km
10. Malshej Ghat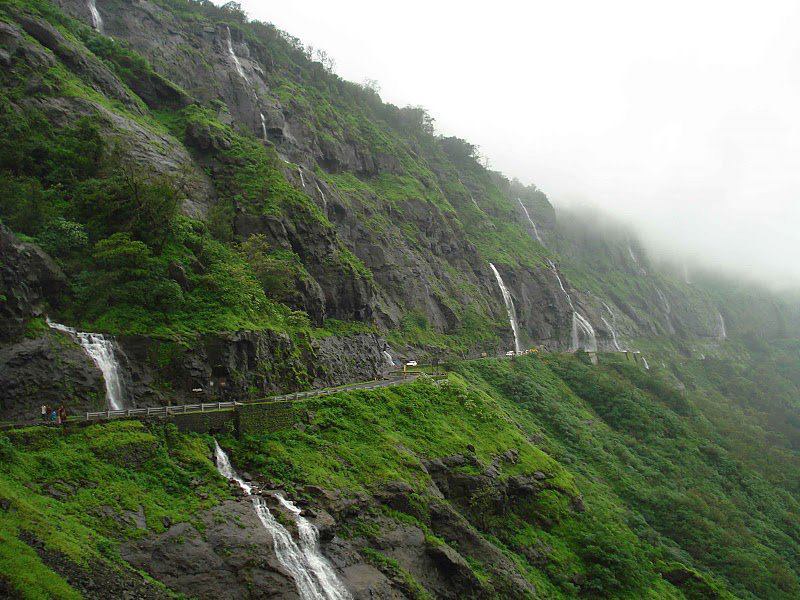 Perched at a height of 700m above sea level, the beauty of Malshej Ghat is a treat to the eyes. The hill station is known for its wonderful weather, which gets better during the monsoons. This is the reason why it is considered to be one of the best places to visit near Mumbai in rainy season. You might even get to spot birds such as flamingos, quails, cranes, rails, etc. here. 
Distance from Mumbai: 140.2 km
11. Vihigaon Waterfall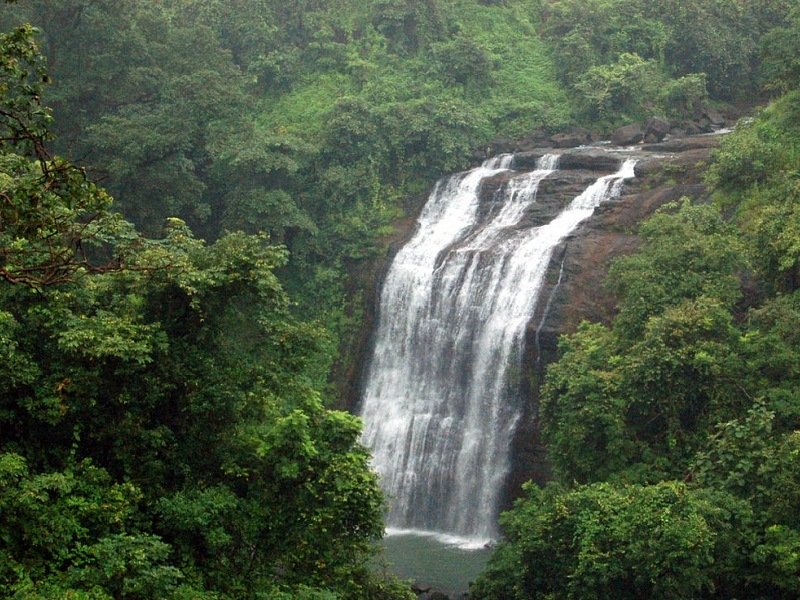 To witness the actual beauty of this waterfall near Mumbai, you must visit the place during the monsoon season. The greenery during this season remains at full bloom and the waterfalls are in full force. You can also try rappelling and river rafting here.
Distance from Mumbai: 116 km
12. Velas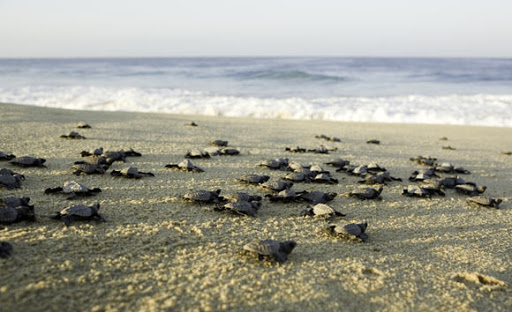 Velas is an underrated destination near Mumbai that is located in the Konkan coastline. The beach in Velas is a natural nesting ground for sea turtles. There is a particular time of the year when the turtle eggs hatch. The place also witnesses a Turtle Festival which is participated by volunteers, wildlife enthusiasts, marine biologists, and tourists.
Distance from Mumbai: 223 km
13. Chiplun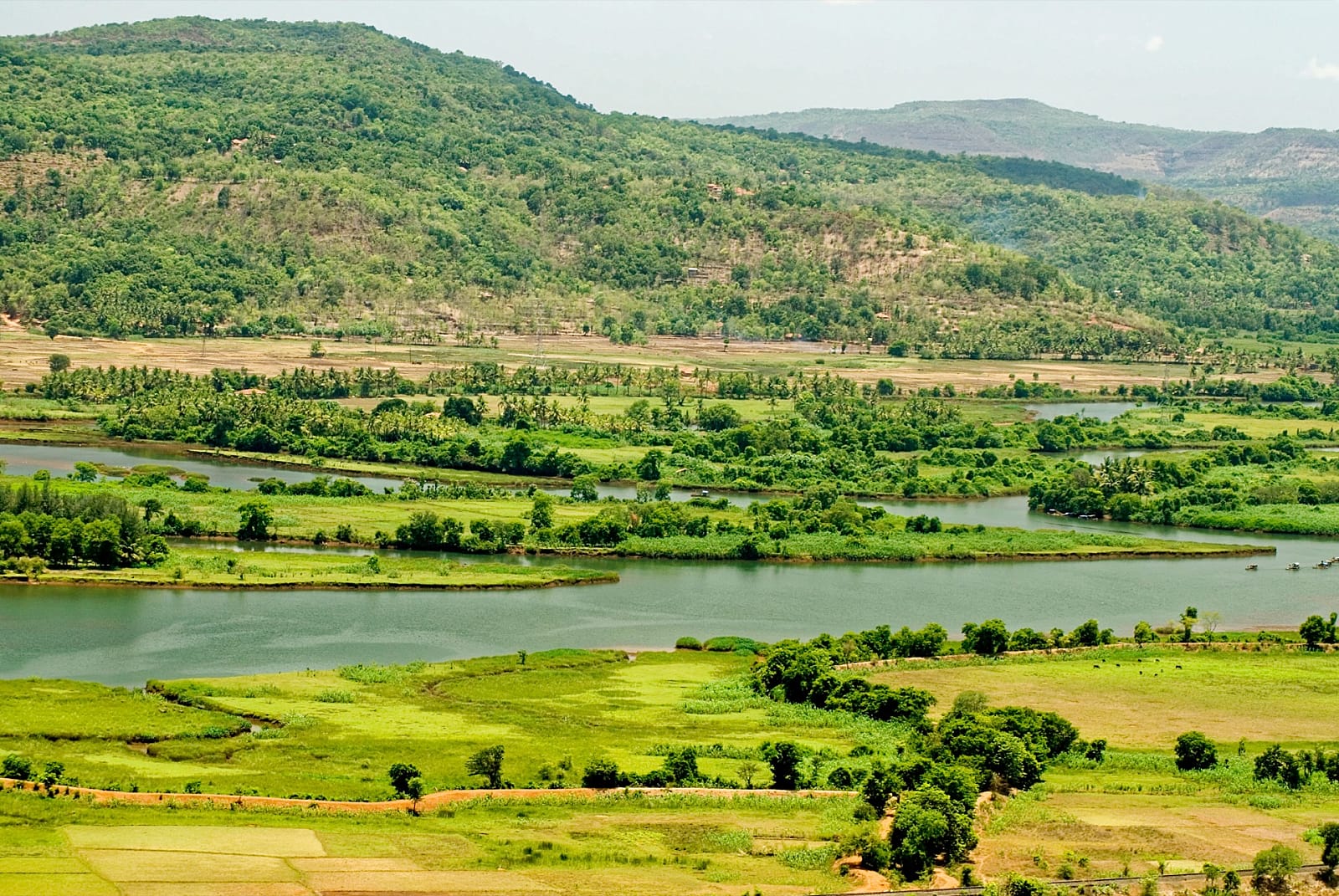 When the stress level is at its peak, you may seek refuge amidst tranquility of nature in Chiplun. As you visit this place, take a tour of the mango and cashew groves. You will certainly fall in love with the natural beauty of this place.
Distance from Mumbai: 258 km
14. Savarkut Village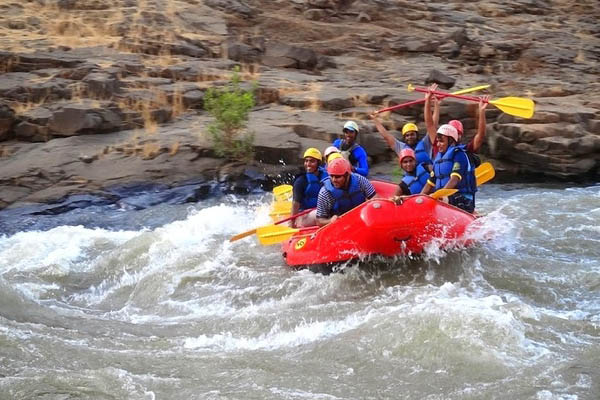 Located on the banks of River Vaitarna, this place is visited by tourists for white water rafting. You can spend your vacation here relaxing all through the day and admiring every bit of the charming beauty of Savarkut Village.
Distance from Mumbai: 130 kms
15. Igatpuri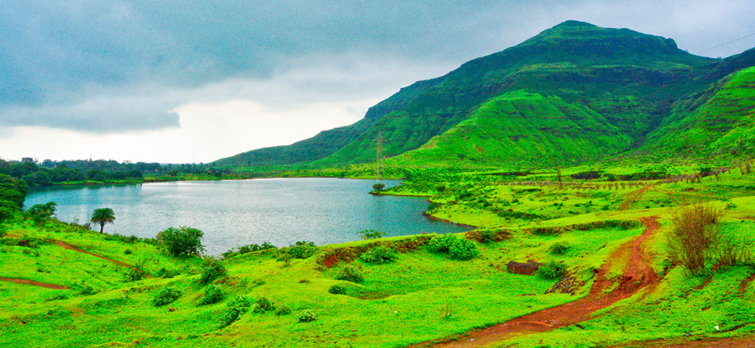 Mumbai to Igatpuri is one of the most sought after road trips taken by travelers. There are many tourist attractions that you can visit here, but the beauty of the Vihigaon Waterfall becomes even better during the monsoon season.
Distance from Mumbai: 120.4 km
As you can see from the options above, the Mumbai residents and visitors can choose from a plenty of options for road trips to several places. These places provide the perfect sanctuary for the tired souls that may feel trapped by and in the urban setup. To make your road trip better and smooth, you can go for self drive car rental  in Mumbai  by revv.