Memorable Family Road Trip to Gangtok during Summer Vacations
If it is a family vacation, the destination has to be a place where all members of the family can have a great time. After all, you are not just going to see the sights but also to make memories. If you are going by road, you must make sure the road condition is good so that you and your family do not face any problems while traveling. One of the ideal places for family road trips in the North East of India is Gangtok. The roads that will take you to this beautiful place are in great condition and it can be a very pleasant trip.
The best time to travel to Gangtok is between October and December. This is the time of the year when you can have clear views of the majestic Himalayas. Summers are also a great time for you to enjoy a trip to Gangtok. The place is dotted with natural beauty, and once you are there, you can start your day early to witness the splendid view of the Sun. Let us take a glance at the several top attractions in Gangtok that you can take a tour of.
11 Famous places to visit in Gangtok during summer vacations
1. Rumtek Monastery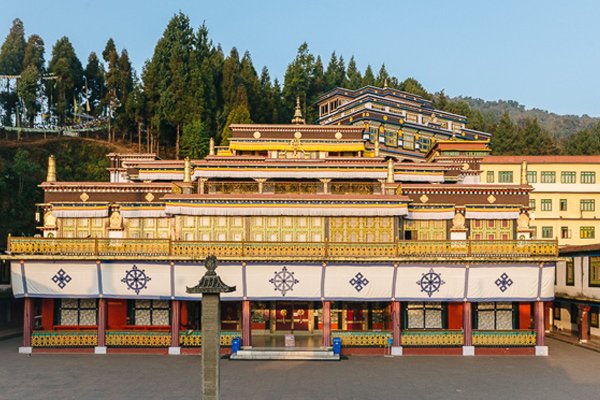 It is certainly one of the most famous tourist attractions in Gangtok which you absolutely cannot miss out on visiting. The architecture of this monastery resembles the original one that is located in Tsurphu, Tibet. The environment of this monastery is serene, and you can expect to spend some peaceful time here.
Opening hours: 10 am to – 5 pm (winters), 8 am – 5 pm (summers)
2. Tsomgo Lake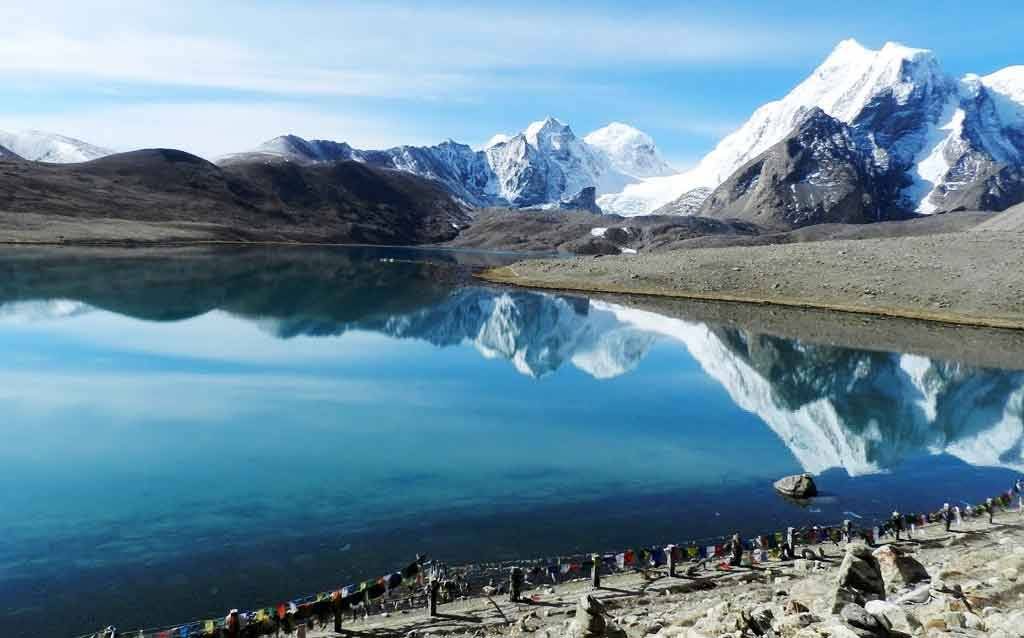 Perched at an altitude of 12,400 feet Tsomgo Lake, which is also called Changu Lake is a glacier near Gangtok. The picturesque backdrop and turquoise water in the lake make it look magical. Make sure you carry a good-quality camera while visiting this attraction.
Opening hours: NA
3. Hanuman Tok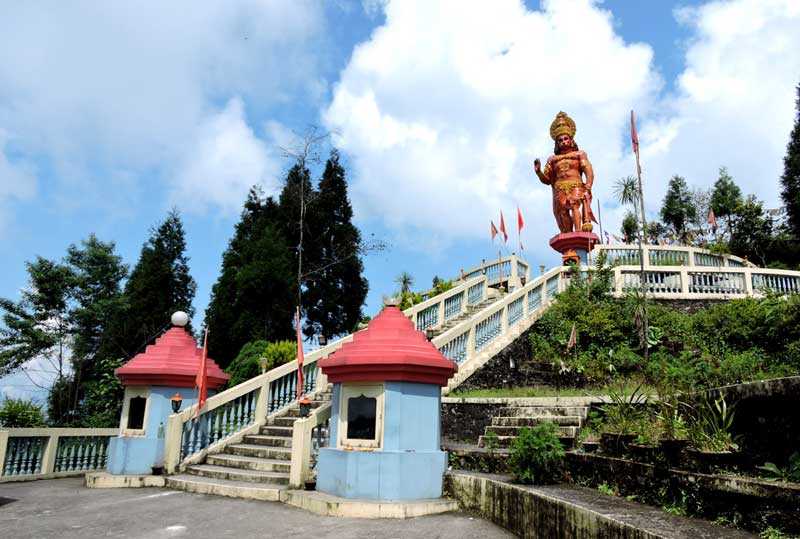 This Hindu temple dedicated to Lord Hanuman is located at a height of 7,500 feet. Along with a spiritual vibe, you will also feel peace here, and even can hear the sound of the wind. 
Opening hours: 7 am to 5 pm
4. Khangchendzonga Biosphere Reserve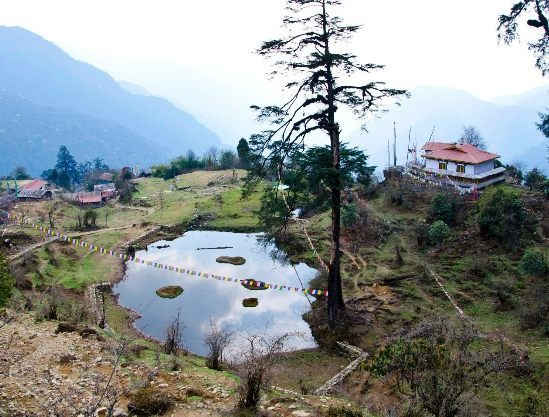 This is one of the biosphere reserves in India that is located at such a high altitude. Spread over an area of 850 sq km, you can spot some of the endangered species of flora and fauna here. Apart from the animals that you can spot here, the biosphere reserve itself is a beautiful place to visit.
Opening hours: 10 am to 6.30 pm
5. Namchi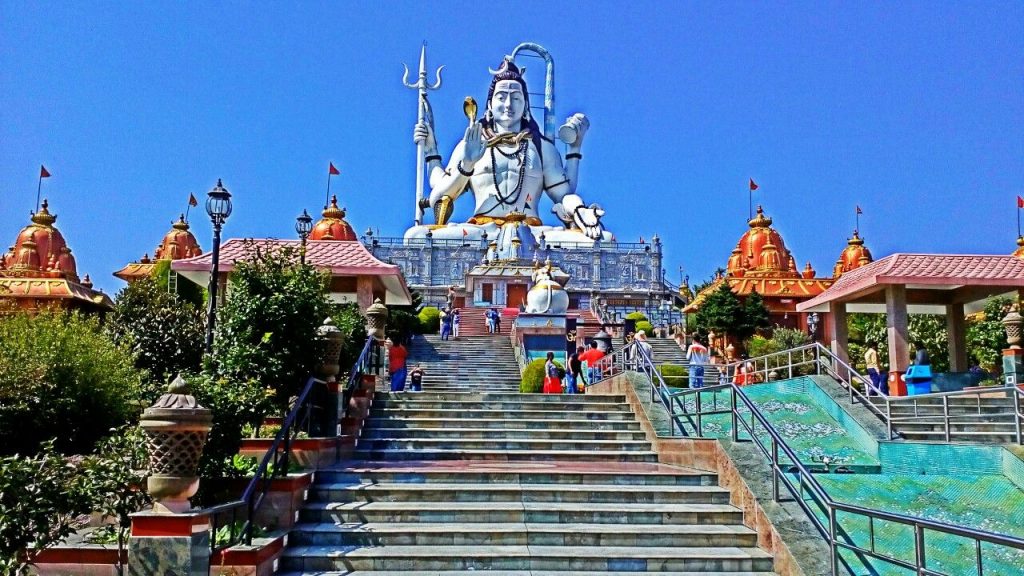 Namchi is one of the famous places to visit in Gangtok. From here, you can enjoy the view of both the Khangchendzonga range and the Rangit valley. The 135 feet high statue of Guru Padmasambhava is the most attractive thing to see in Namchi.
Opening hours: NA
6. Do Drul Chorten Stupa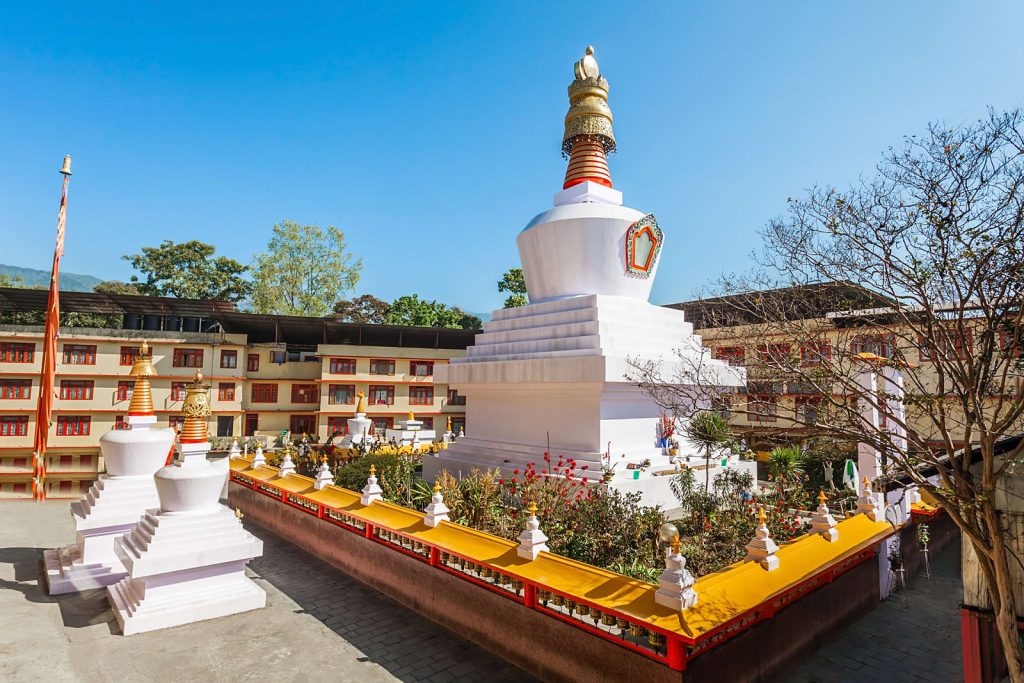 If you are looking for cultural and religious places in Gangtok, you must visit Do Drul Chorten Stupa. The Stupa is thinly crowded, and you can see the 108 prayer wheels here. This is an amazing place for people who want some time to meditate peacefully.
Opening hours: 8 am to 6 pm
7. Tsuk La Khang Monastery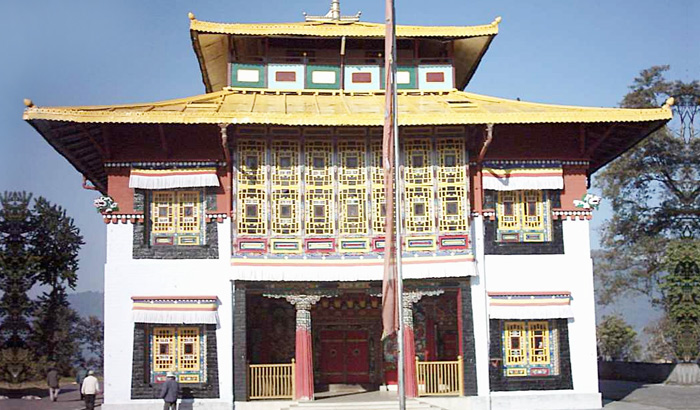 The monastery is surrounded by greenery and when you enter, you will find paintings as well as images of Buddha, Bodhisattva, and several other Tantrik idols of Buddhism on the walls. If you want to explore spirituality, you must visit this monastery when you are in Gangtok.
Opening hours: 7 am to 5 pm
8. Flower Exhibition Centre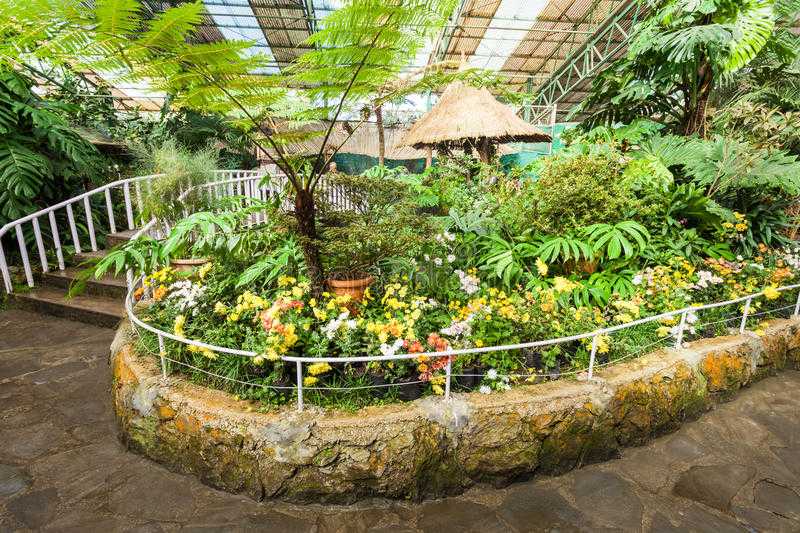 If you are a fan of nature and flowers, you must head to Flower Exhibition Centre. The best time to visit this exhibition center is between March and June to see the flowers bloomed properly. If you cannot manage to plan your road trip to Gangtok around that time, do not be disheartened, you can still see find various species of flowers in a great state. 
Opening hours: 9 am to 5.15 pm
9. Namgyal Institute of Tibetology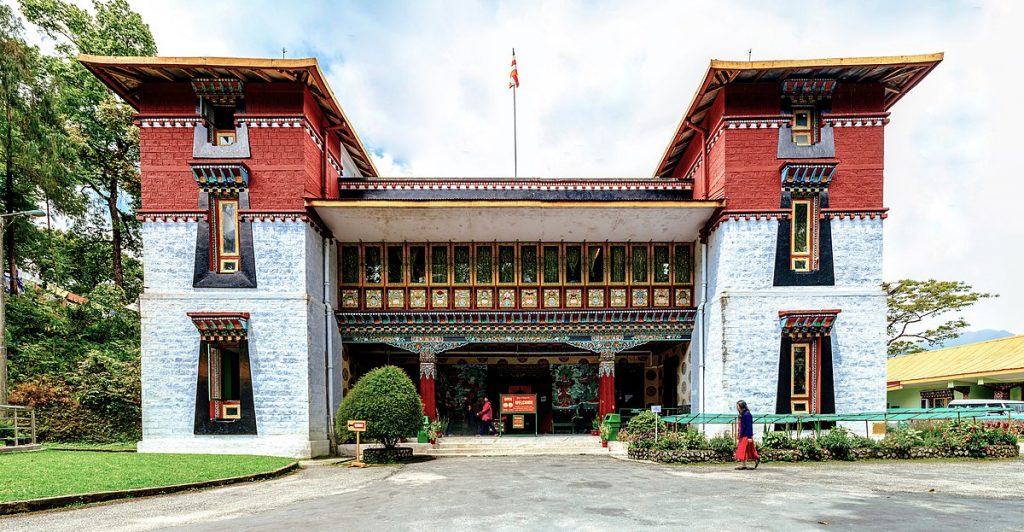 Built in Tibetan-style architecture, Namgyal Institute of Tibetology is one of the places where you can go to get an insight into Buddhist culture. From manuscripts to cloth paintings, and from ritual objects to human bone trumpets, you can find several things exhibited here. One of the best things to do here is to visit the souvenir store here from which you can purchase mementos, jewelry, etc.
Opening hours: 10 am to 4 pm (Sunday is closed)
10. M.G. Marg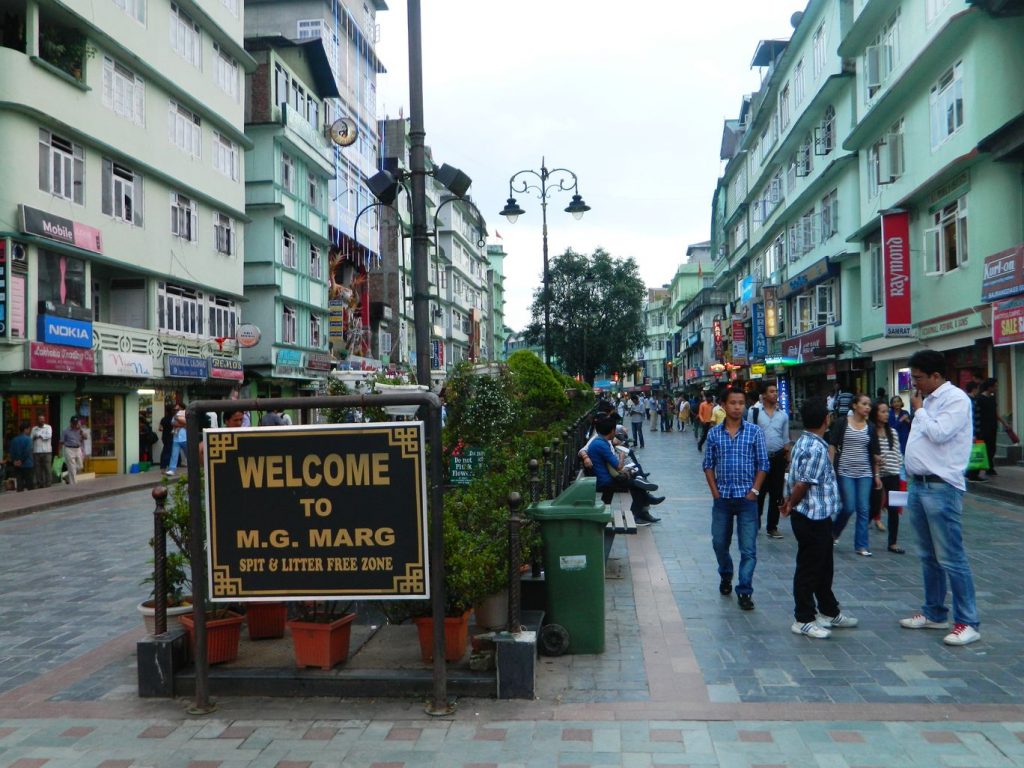 If you are excited about shopping and food outlets in Gangtok, you can visit M.G. Marg. The market area has all kinds of stores as well as several restaurants where you can dig into some authentic lip-smacking cuisines.
Opening hours: NA
11. Khecheopalri Lake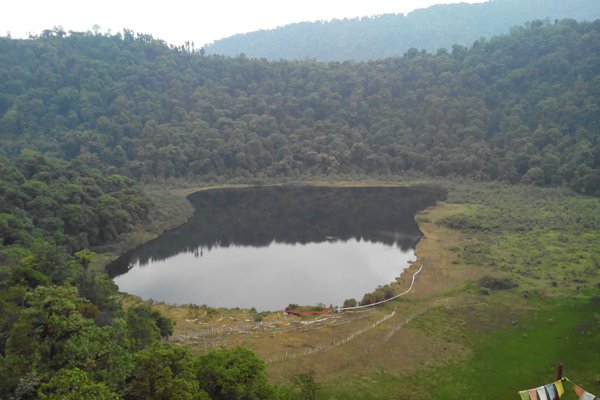 Have you got a wish that you want to be granted in just a blink of an eye? If yes, you can plan a tour to Khecheopalri Lake. The locals here believe that the lake fulfills the wishes of the devotees. On the 15th full moon day of the 1st month of the lunar calendar, the locals offer mass prayers here.
Opening hours: NA
These magnificent sites will surely make you and your family forget about the worries of the world and let you have a great time. The beauty of this place is enhanced by the warm hospitality of the people and the mesmerizing cultural snippets. The car rental from Revv is one of the best ways for you to travel to Gangtok and visit the various nearby attractions. The fully sanitized and dependably maintained Revv cars on rent are reasonably priced and can be taken easily by visiting the Revv website or app.