Exploring Attractions in and around Mehsana from Ahmedabad
Ahmedabad is one of the most beautiful cities in India which is developing fast. The city attracts a lot of people; as some come here for employment while others visit the city to take a tour of the attractions. If you have been living in Ahmedabad and looking for a break from the typical city life, you can plan a short trip. Confused with so many options around Ahmedabad? Well, a road trip to Mehsana from Ahmedabad can be a great choice.
Talking about the history and culture of Mehsana, it is a small city that was established in the 14th century by Mehsaji Chavda. The major part of the city was built by him and you can still find the Rajput style of architecture in many parts of Mehsana. A temple dedicated to the Hindu deity Chamunda Devi was also built by him at this place.
The best time to travel to Mehsana is between October and March. It is not wise to plan your trip in the summers as it can be very hot and humid here during that time of the year.
The distance between Ahmedabad and Mehsana is 75 km, which means it will only take a couple of hours for you to reach this city. And once you are here, you can explore the various places to visit in Mehsana. Let us check out all the places that can be explored on your trip to Mehsana.
10 Places to visit in and around Mehsana
1. Ambika Mata Temple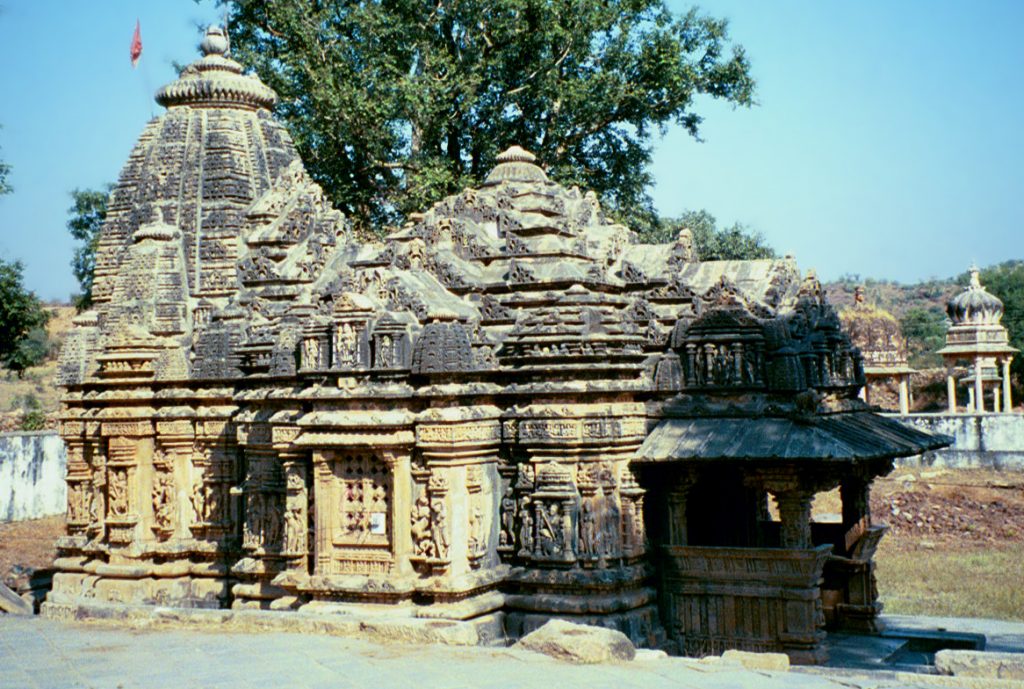 This is one of the most popular tourist attractions in Mehsana that is dedicated to Goddess Durga. Apart from the architecture of the temple, tourists and devotees visit this temple on its grand ceremony that is held in October or November.
Timings: 7 am to 9 pm
2. Adalaj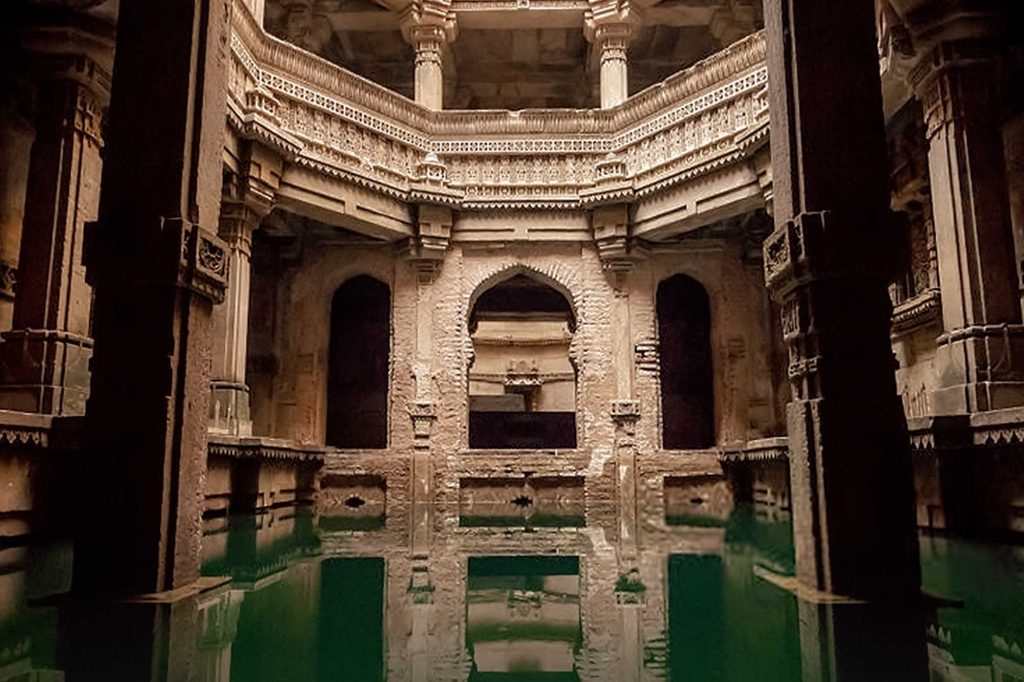 Adalaj is a town located near Mehsana which is mostly famous for housing the popular palace. The renowned palace here was built by Queen Rudabai in the year 1499. Tourists visit this palace to admire the beautiful carvings and pillars in the palace.
Timings: 8 am to 6 pm
3. City Museum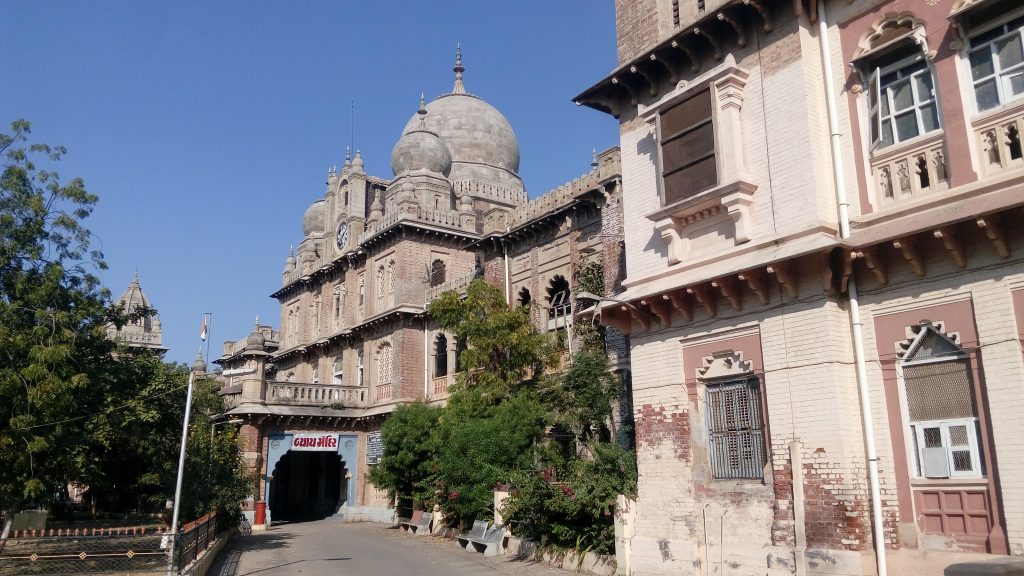 Constructed by the French architect, Le Corbusier, City Museum is one of the major places to visit when you are in Mehsana. Although the attraction is located on the outskirts of the city, there is a lot to learn about Ahmedabad and even Gujarat by visiting this place.
Timings: 10 am to 6 pm
4. Shri Simandhar Swami Sw. Jain Tirth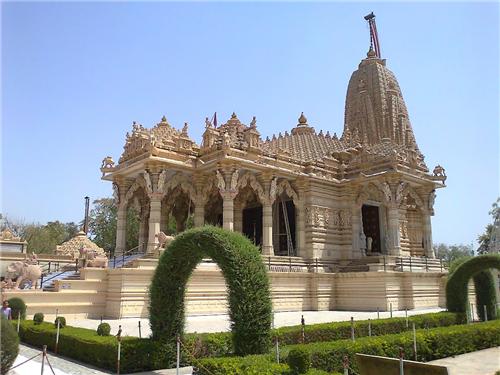 This Jain temple is a major attraction in this town which you should not miss on visiting. The architecture of this temple is praiseworthy and you will surely feel peace from within when you see the idol of Shri Simandhar Swami Bhagwan. The campus of this temple is huge and you can also go for a sumptuous vegetarian meal at the Bhojanalaya here. The place is easily accessible; thus, you must include it in your bucket list.
Timings: 8 am to 6 pm
5. Bliss Aqua World Resort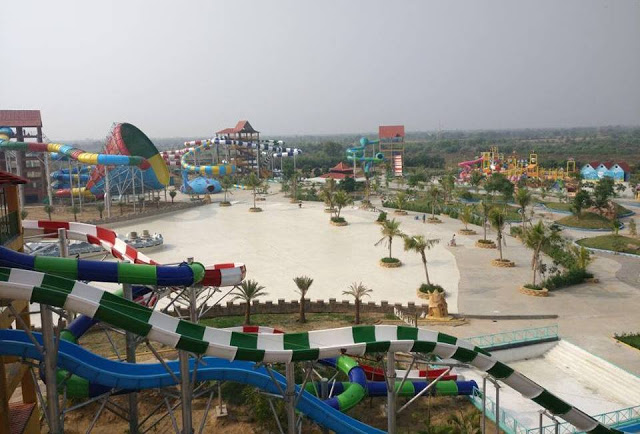 One of the fun things to do in Mehsana is visiting the Bliss Aqua World Resort. Whether you are visiting Mehsana with your family and kids or with your bunch of friends, you must visit this place without fail. You can spend an entire day here and have fun in every bit of it. The waterpark here has some of the most thrilling rides that only strong hearts should take.
Timings: 10 am to 5.30 pm
Places to visit near Mehsana
6. Mount Abu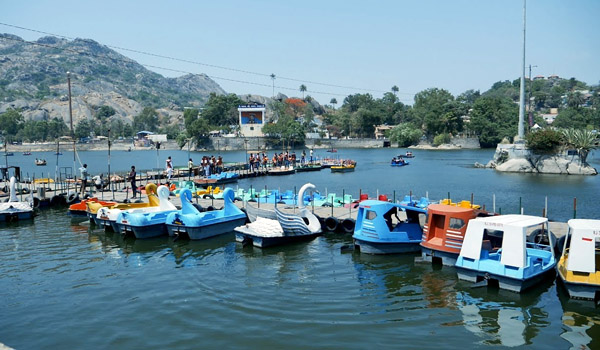 This hill station is frequently visited by tourists from Gujarat as well as Rajasthan. The highest peak here is Guru Shikhar which is located at an altitude of 1722 m above sea level. You can find lush greenery and tall Pine and Deodar trees dotted in this place. You can also find lakes here.
Best time to visit: November to February
Distance from Mehsana: 182 km
7. Danta Ambaji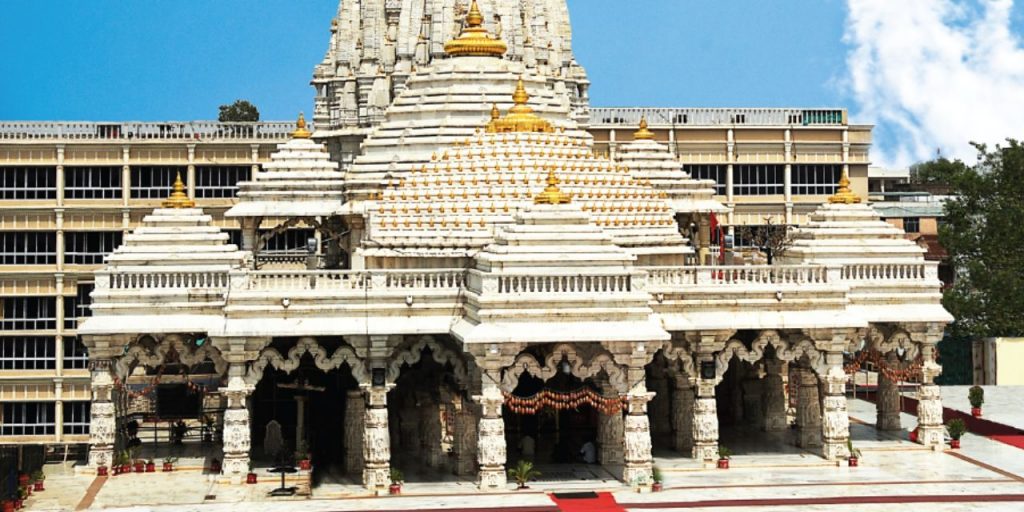 This pilgrimage town is famous for the Ambe temple, which is dedicated to Hindu Goddess Amba. The Hindu community perceives Goddess Amba as one of the forms of Parvati and symbolizes female power. It is one of the ancient temples in India.
Best time to visit: November to January
Distance from Mehsana: 152 km
8. Anand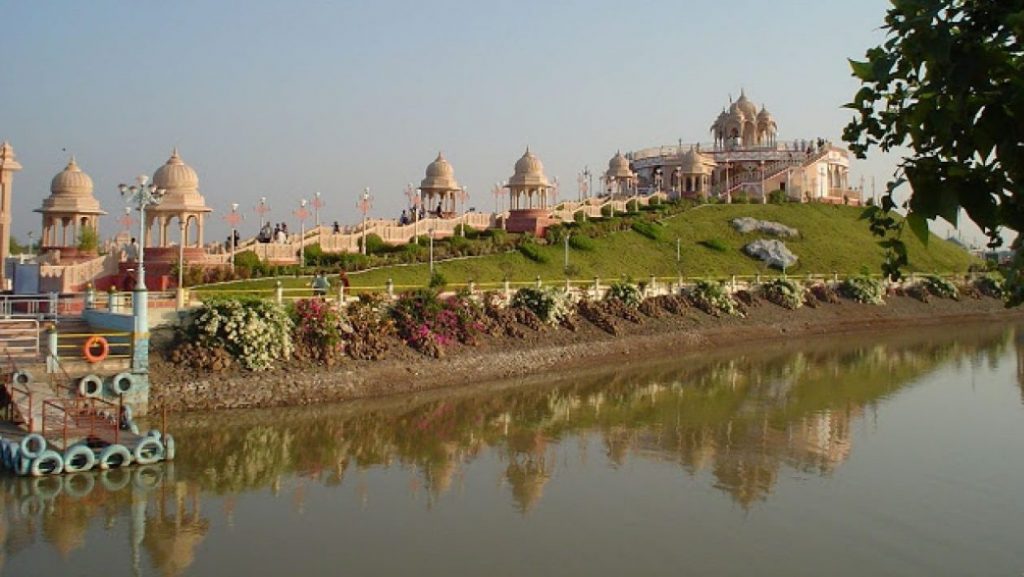 The Milk Capital of India, Anand is famous for its natural, cultural, and historical significance. This is an amazing place to visit from Mehsana as you can take a tour of several temples and museums. You can visit the factory of Anand Milk Udyog Limited, known all over the country as AMUL.
Best time to visit: October to March
Distance from Mehsana: 150 km
9. Patan
Patan is famous for holding the Rani ki Vav festival. The attractions of this festival include craft exhibitions, local crafts, cultural music, dance performances, food festival, etc. You can also do a lot of shopping during this time. The town is located on the banks of River Saraswati and is a wonderful place to visit.
Best time to visit: March to April
Distance from Mehsana: 73 km
10. Ujjain
Ujjain is one of the holy places in India, located on the eastern bank of the Shipra River. It is also the place where Kumbh Mela is held every 12 years. You must also visit the Mahakaleshwar Jyotirlinga once you are in Ujjain. The other attractions that you can visit here include Kaliyadeh Palace, Shaktipeeth Maa Harsiddhi Temple, Maharshi Sandipani Ashram, Shri Chintaman Ganesh Temple, etc.
Best time to visit: October to March
Distance from Mehsana: 68 km
If you want to hop from one place to another, or just spend some quiet time without worrying about the piling taxi charges, then the best option is to opt for the self-drive car rental from Ahmedabad. One of the best flexible cars on rent in Ahmedabad is provided by Revv which gets you sanitized and fully maintained rides directly to your doorstep. Installing the Revv app is the perfect first step to get acquainted with the features of Revv cars on rent.