Rekindle Christmas Spirit with Elan: Take a Road Trips from Pune to Goa 
Christmas is that time of the year when the air speaks of celebrations. From the kids to the elderly, everyone is overjoyed at the idea of meeting Santa, getting those gifts, feasting, and generally feeling festive with lots of light around (not to forget the bejewelled Christmas tree!). And New Year following it speaks of a new beginning and refreshed happiness.  And what would be the most popular place to celebrate Christmas in India? The unanimous reply would be – Goa! This State with Portugal influence and ambiance is perfect for ringing in Christmas and New Year.  
Goa is particularly the most happening tourist hub of India. We often call it the Indian Maldives as well. You will find tourists of every country in the globe visiting this State at least once in their lifetime to enjoy the enriching experience of the calm beaches, on-the-edge water-sports, and sizzling nightlife in this place. Apart from this, the ancient churches, the heritage sites, and the exotic Goanese food also have their own lure. And what better than a festive occasion would make a visit here worthwhile? Especially, if you are starting from the great Maharashtrian city, Pune, then the journey shall be dotted with lots of awesomeness and exclusive factors. 
Important things to keep in mind when driving from Pune to Goa.
Best time to visit Goa — A trip to Goa will be truly amazing when it's in the winters. The summer on the beaches can be good but really hot and you'll find the beaches closed during the monsoons. So, head to Goa during Christmas and New Year to enjoy this place to the hilt.
Types of visits recommended- There are lots of things to do in Goa during Christmas like heading towards the beaches, enjoying the water sports, taking a heritage and religious tour, sightseeing, visiting the casinos, and attending the special events organised here during this festive season.
Distance from Pune to Goa by road — Basically, the Pune to Goa distance by road is 594 kilometres if you prefer the AH 47 route that takes you from Pune to Satara towards Kasegaon and Kagal heading to Belgaum then meandering through Akheti, Codli, Bandoli — and finally taking you to Goa. Be prepared to be behind the wheels for about 13 hours. And if you plan Pune to Goa road trips by car via NH48 and Asian Highway-47, it's a journey of around 449 kilometres that will take your 9 hours approximately if you don't stop anywhere in between.
Important stopovers between Pune and Goa — As you are driving from Pune towards Goa, you can stop at the Krishna Koyana Pritisangam at Karad where the two rivers meet beautifully and the scenic view around them is worth checking. (It's a relaxing place to halt on the way.) Apart from this, halt at Laxmi Tekdi to click some pictures and at the Belagavi Fort in Belgaum which is a famous historical location.
Best places to eat between Pune and Goa — If you really are looking forward to enjoying some scrumptious meals in your journey then do check the best restaurants on Pune Goa highway like the Hotel Namaskar at Karad, Hotel Samridhi Dhaba and Belvade Haveli in Maharashtra. 
Best places to visit in Goa during Christmas! 
We already talked about the enchanting ambience of the Christmas celebration in Goa. This former Portugal Colony celebrates Christmas and New Year with zeal and enthusiasm each year. From the spectacular decorations to the grand carnival held here during this time, everything is magical, and you'll totally be captivated by the festive spirit here. And if you are looking forward to visiting some really exciting locations to add a touch of perfection to your trip, then keep reading:
1. Missa De Galo at the Basilica of Bom Jesus Church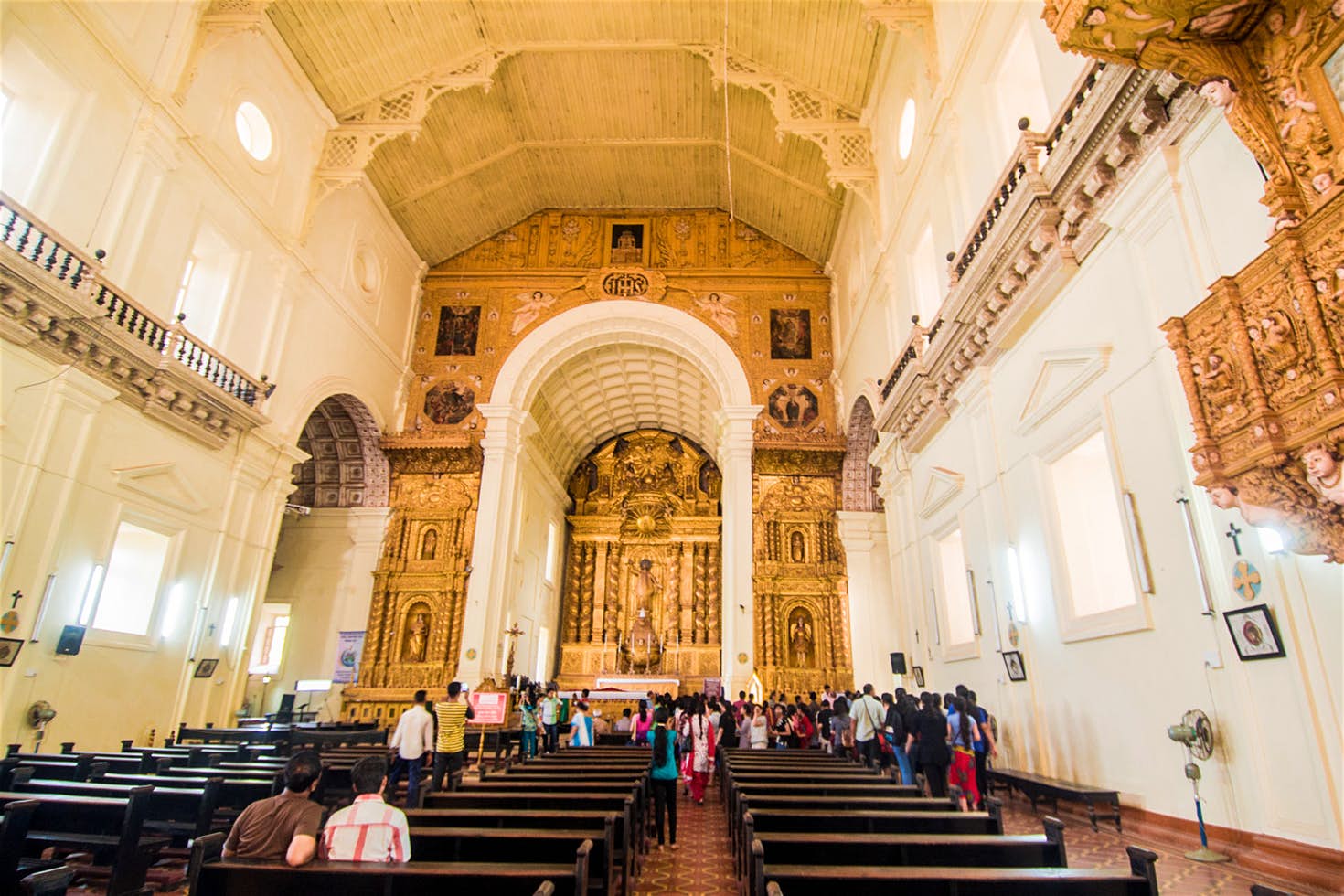 There are almost 400 plus churches in Goa, but nothing can match the serenity of attending the midnight mass or the Missa De Galo during Christmas Eve at the basilica of Bom Jesus church in Old Goa. 
2. Fireworks display at the Anjuna Beach
The Anjuna Beach is one of the best and most important places to visit in Goa during Christmas festival. Not only the weather is perfect during this time to enjoy the soft sand and hear the waves of the sea, but the unique lights put up here and the great firework display are worth cherishing.
3. Midnight shopping at Arpora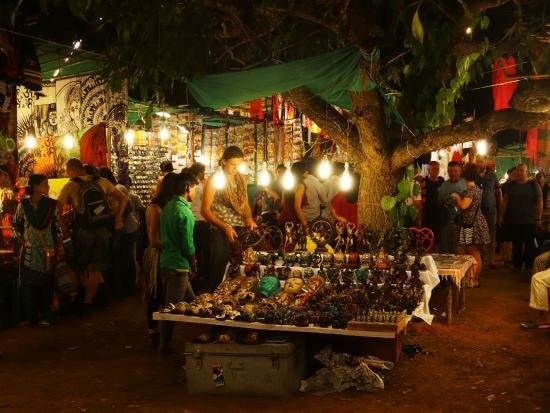 No one goes back from Goa without shopping from the retail stalls here. But if you are here especially during the Christmas season, then do head to Arpora, especially during midnight. The stalls here are full with some exclusive handcrafted items and special Indian cotton clothes. Apart from this, you'll find some exciting offers on the goods which aren't something to miss.
4. Clubs near the beaches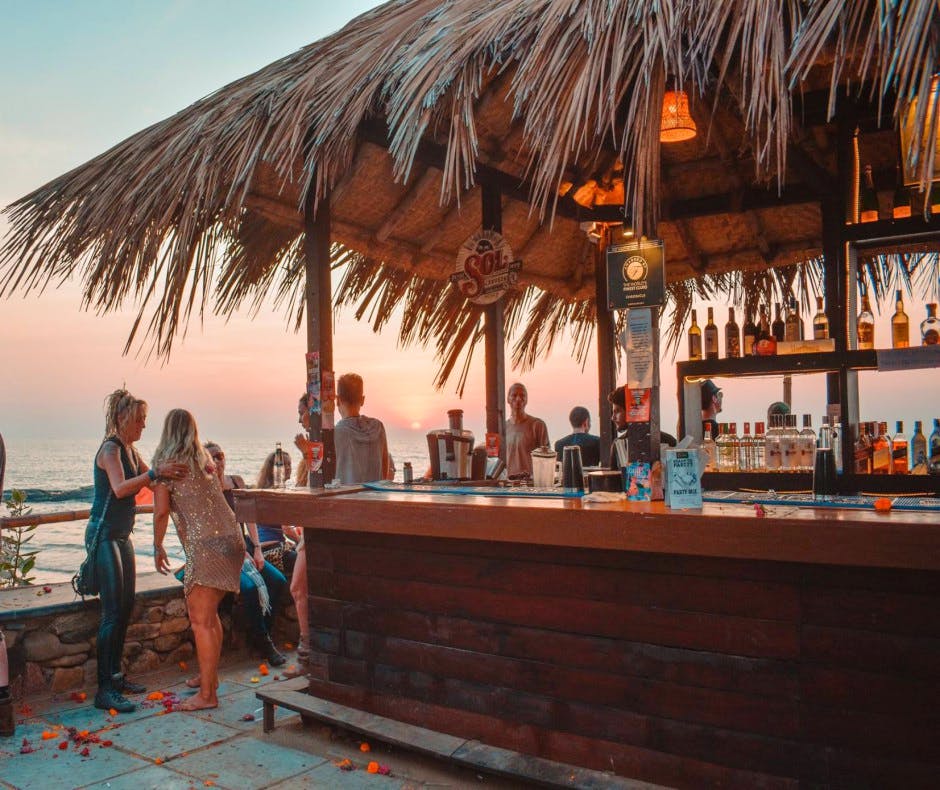 If you want to see the real excitement of the festivities and partying during Christmas and New Year in Goa, then head towards the Calangute and Baga Beach. The famous nightclubs here like Club Antoos and Titto's Club are full of joy and music in the air. You can enjoy the loud music and shake a leg with some drinks. But if you want to enjoy the New Year or Christmas in a silent way, then just head towards the beach outside and enjoy the bonfire put up especially for you during this time. 
5. Casinos at River Mandovi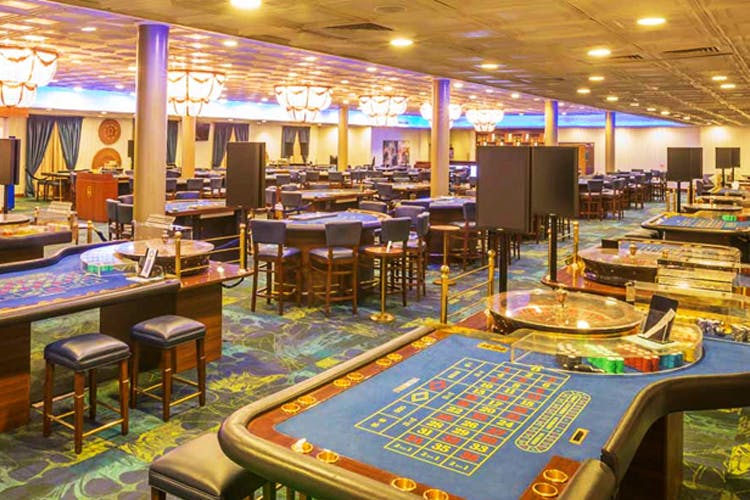 If you are ready for a little play and earning some coins during this Christmas and New Year time, then simply head towards River Mandovi where the huge ships and boats house exclusive casinos that are the most happening place to check. We all know that Goa is a perfect example of an exciting nightlife and these cruises are the best depiction of it. You can enjoy games, unlimited food and drinks, and lots more when you are here during the month of December. 
Well, we are sure, your Pune to Goa road trips in December are going to be a bag full of excitement and awesomeness! If you have energy for more, drive back lacing the Konkan coast to stop at the famous beaches and experience the lip-smacking local delicacies that are the best kept secrets of the region. And to ensure that this celebration stays perfect and comfortable, then do hire a car from Revv in Goa for better convenience and safe travel.