10 Fantastic Road Trips to Take in Winter near Mangalore
Mangalore has a lot to offer to the people beyond the amazing port and coffee plantations. The city is home to some of the biggest information technology companies, Infosys, Cognizant, and Thomas Reuters as well as several beautiful places in the city that one can visit such as the Pilikula Botanical garden, Kankanady, Rosario Cathedral, Tannirbhavi beach, and Swami Vivekananda 3D Planetarium. The city is also culturally rich hosting some of the most exciting and having several temples of prominence scattered throughout the city. The best part about living in Mangalore or visiting the city is that you can take some amazing trips along the road trip routes from Mangalore. There are several places worth visiting surrounding Mangalore which make for delightful road trips as the list below suggests.
Top 10 Tourist Destinations near Mangalore
1. Siddapur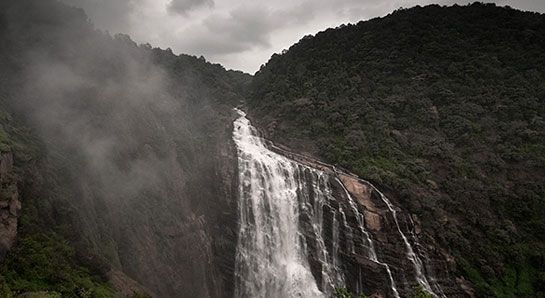 Siddapur is one of the best places to go, especially if you are a nature lover. Located at a height of 1850 feet above sea level, this place is apt for trekking. You will be amazed to see the coffee and pineapple plantations here. One of the major attractions in Siddapur is the Burude waterfalls. The other attractions include Lakshmi Narayana and Bankeshwara temple, which are considered famous temples near Mangalore.
Distance from Mangalore: 233.5 km
2. Bhadra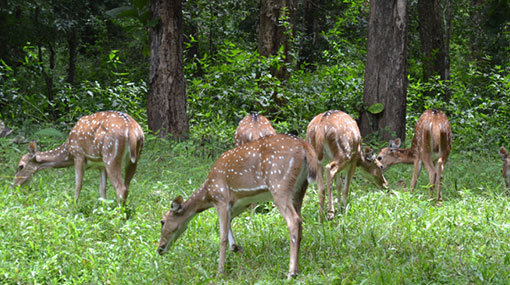 You must have heard of Bhadra Wildlife Sanctuary. And if you wish to see the sanctuary, you need to plan a trip to Bhadra. This is a perfect vacation spot near Mangalore as you can indulge in camping, trekking, hiking, rock climbing, boating, and even bird watching. 
Distance from Mangalore: 129 km
3. Halebid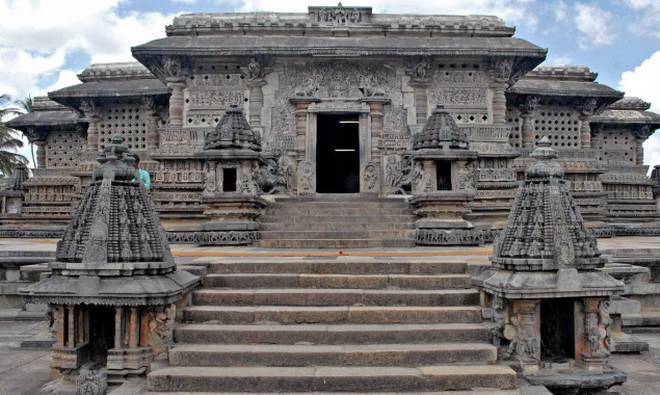 Halebid is known for its connection with history. The city of Halebid was once the capital of Hoysala Empire. There are many temples of Lord Shiva that you will find in this city. You can also see a lot of arts and architecture at this place. While you plan road trips near Mangalore, you must not miss out on this beautiful historic city.
Distance from Mangalore:171 km
4. Kumta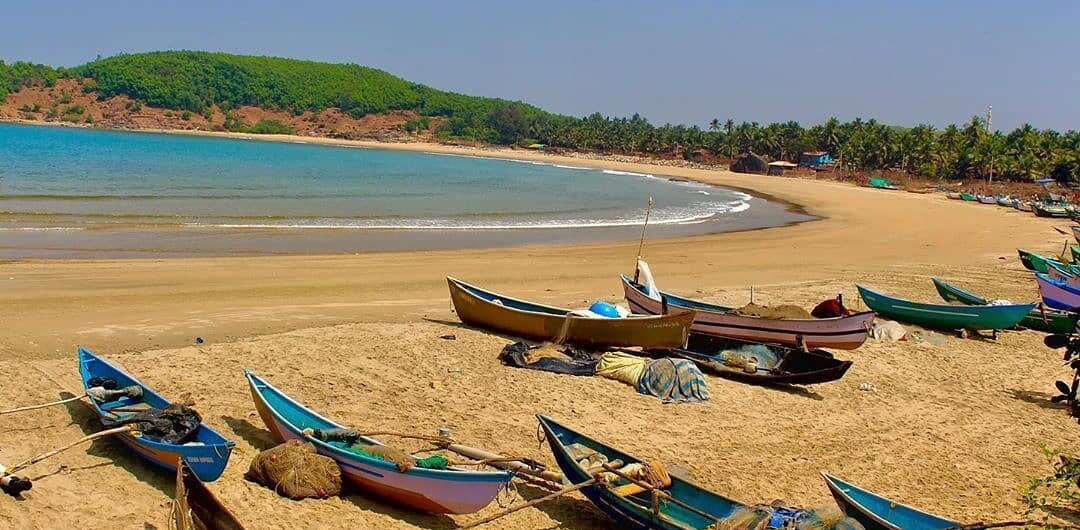 From pristine beaches to stunning monuments, you will find a lot of attractions in Kumta. This is one of the most beautiful places to visit near Mangalore where you can be at peace with your favorite people. The nature lovers will admire every bit of their stay at Kumta and they can even enjoy some rock climbing and trekking time here.
Distance from Mangalore: 208 km
5. Sirsi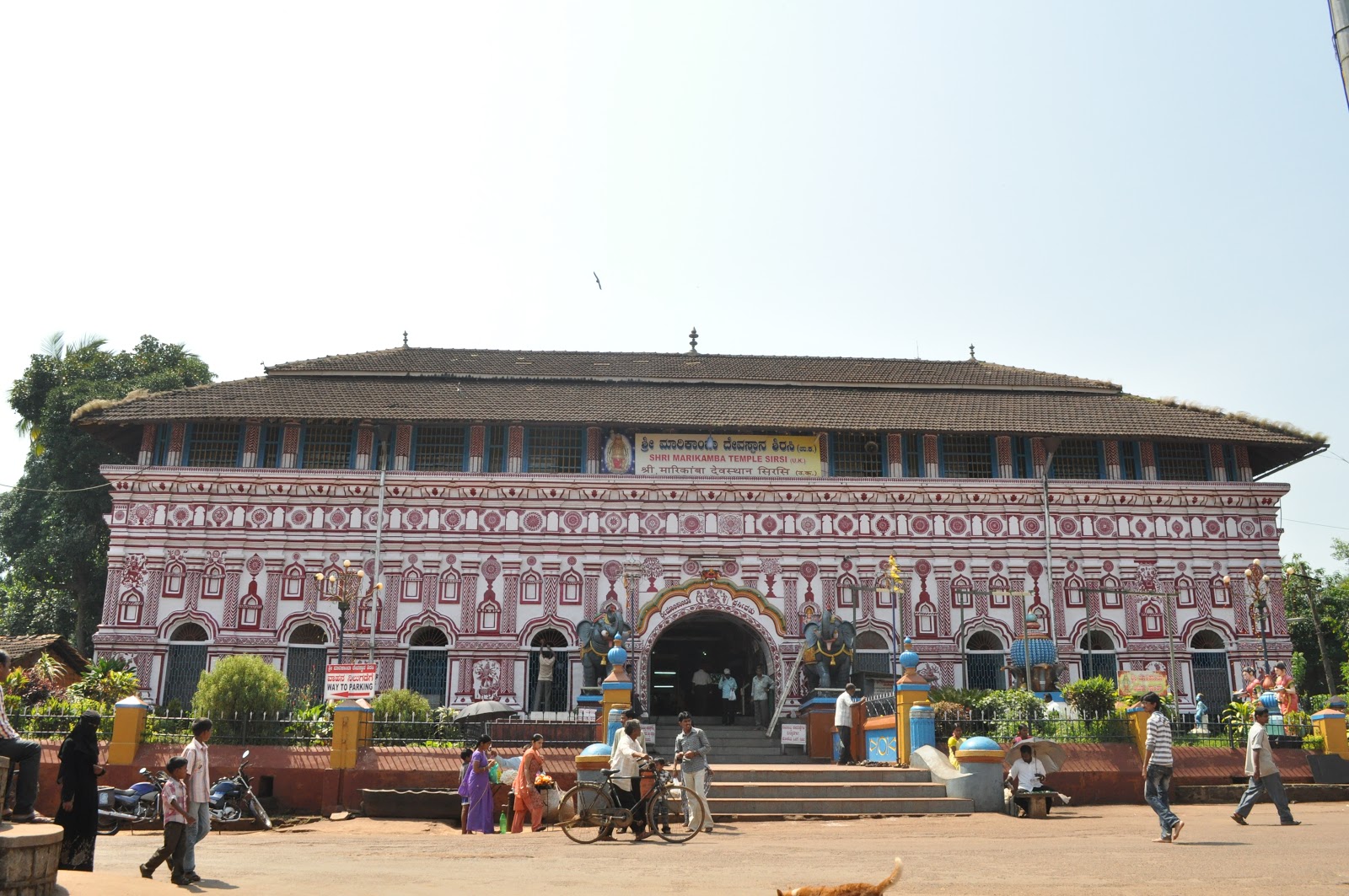 Some of the best things to do in Sirsi are enjoying the captivating view of waterfalls and admiring the beauty of verdant greenery. You can also pay a visit to the famous Marikamba Temple here and even take a wildlife tour.
Distance from Mangalore: 268 km
6. Karkala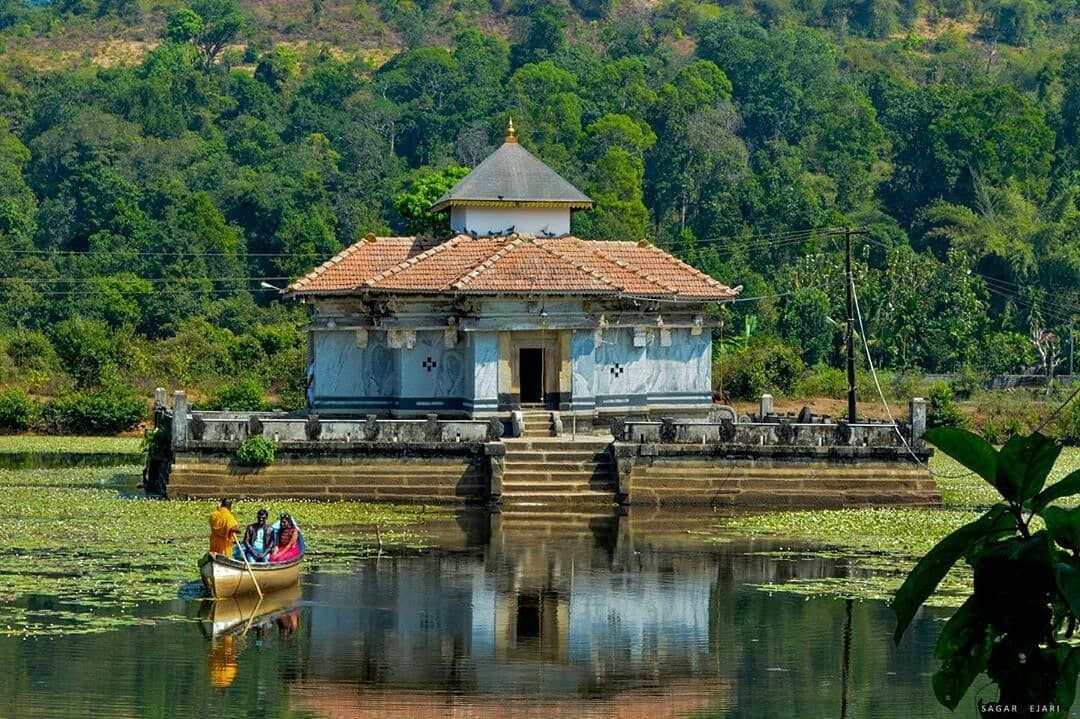 Karkala is a peaceful place, dotted with several mosques, temples, Jain temples, and even churches. The place witnesses pilgrims from several nooks of the country all through the year. However, if you want to visit this place in pleasant weather, you can plan your trip during the winter season.
Distance from Mangalore: 52 km
7. Hanumanagundi Falls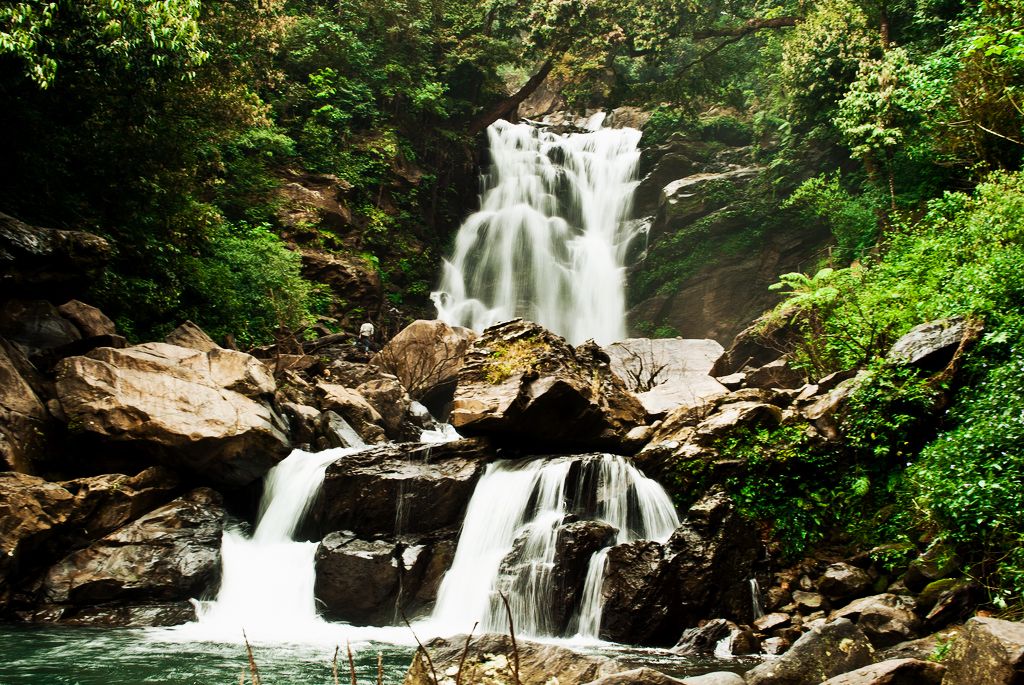 Hanumanagundi Falls or Suthanabbe Falls is one of the most famous waterfalls near Mangalore that is known for its exceptional natural beauty. The waterfall cascades from a height of 22 meters and forms misty spray while falling. To visit the fall, you have to climb 400 steps.
Distance from Mangalore: 79 km
8. The Kudremukh National Park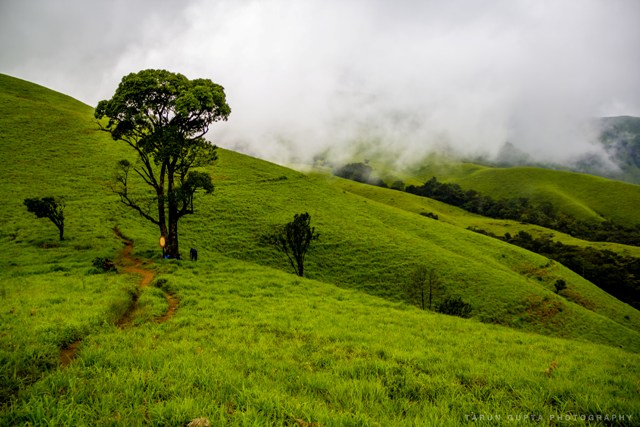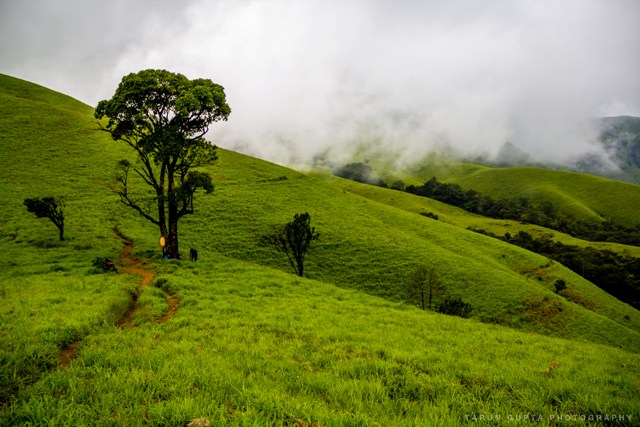 You can feast your eyes on the scenic beauty of The Kudremukh National Park. Located amid tea and coffee plantations, this place is ideal for wildlife enthusiasts who want to see the wild animals from proximity. You will also be able to enjoy trekking to Kudremukh Peak, and the feeling altogether is one of a kind.
Distance from Mangalore: 98.7 km
9. Panambur Beach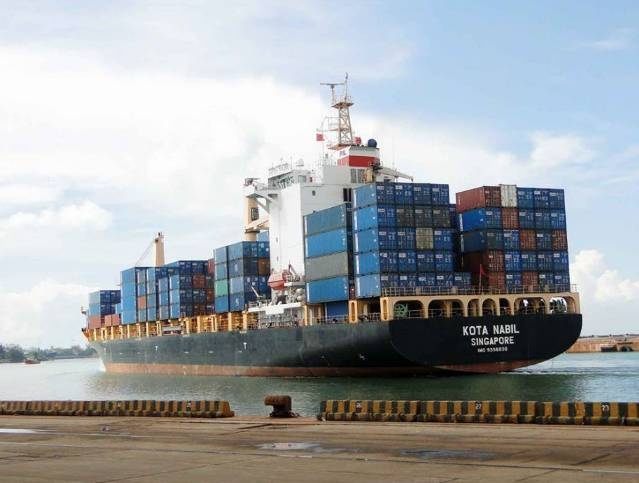 If all that you are looking for is a break from the monotony of life, but you are at a fix with so many choices, you can go ahead with Panambur Beach. This is one of the beaches nearby Mangalore. The view of the sunset and the golden sand at the beach looks one of a kind. You can also indulge in various types of watersports on this beach. Do not forget your camera before going to this beach since this is one of the places where you can click a lot of snaps for your social media.
Distance from Mangalore: 8.7 km
10. Wayanad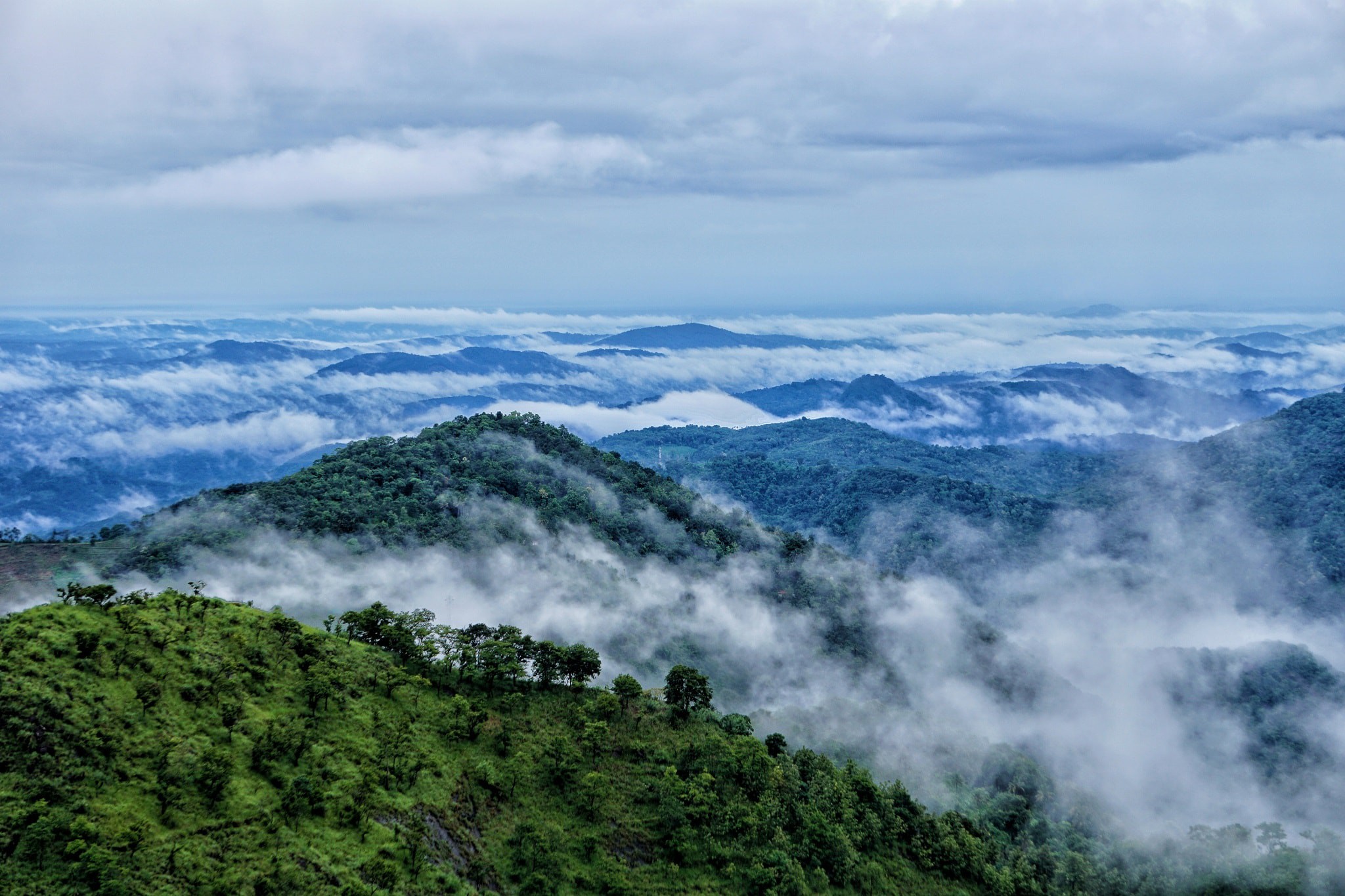 If you are looking for a place that has both hills and waterfalls near Mangalore, you can straightaway head to Wayanad. While you are here, you can see the beautiful misty mountains, dense yet untouched forests, spice plantations; etc., and can relax in the lap of nature.
Distance from Mangalore: 251.4 km
There are several places near Mangalore where you can visit to get your wanderlust satiated. Visit them is sure to make your holidays filled with fun and joy being surrounded by such beauty of nature. For easy access to these places and a hassle-free travel experience, travelers can use the Revv cars on rent in Mangalore. The Revv cars come prepped for long travel due to the immaculate condition and maintenance. With hourly, daily, weekly and monthly plans taking a Revv car on rent is sure to make it a good decision. You can easily make and manage your Revv booking through the Revv Website and Revv App which you can download from the Google Play Store and iOS App store.