Road Trips to Stunning Hill Stations Near Pune
Pune, the land of brave and proud Marathas and the city of gardens, is also a hub celebrating the fusion of modernity and ancient culture proudly. Being the second biggest city in Maharashtra after Mumbai, it has openly embraced the modern culture and education under its wings even though the traditional values of the Marathas are still to be witnessed across the city. With progressive evolvement and mindful development, the city is surely taking rapid steps towards being a metropolis. But the natural beauty of the place remains unaffected even after industrial growth in such a large extent. Some such examples of the beguiling beauty can be seen in the hill stations near Pune. These are the oldest, famous and truly amazing ones, still withholding their charm and continuing to entertain the locals from Pune and also the tourists to enjoy a peaceful time in the lap of nature.
Quick information:
Best time to travel towards the hill stations around Pune 
The summer in Pune is almost burning. But monsoons and winters can be the best time to travel from the city towards the incredible hill stations located nearby. The monsoons gift these places lush greenery and trickling waters to enthral you, while the mild winters gift you zest and zeal to explore more.
You can never get bored when you are in this city! There are a lot of things to do in Pune – like, visiting the Shanivar Vada and Aga Khan Palace, enjoy a trip to the Vetal Tekdi, Raja Dinkar Kelkar Museum, Pashan Lake, Parvati Hill and Khadakwasla Dam, and so much more.
6 Best Hill Stations Near Pune
Nature God has truly blessed this city deeply by providing lots of hill stations near Pune. These places are super cosy and really close to the city, hence making the travel time less; and the charming scenes that you get to watch from the car when you drive adds spice to the excitement. So, in case you are wondering how to spend quality time at a good hilly place near this city, read below the list of captivating hill stations surrounding Pune.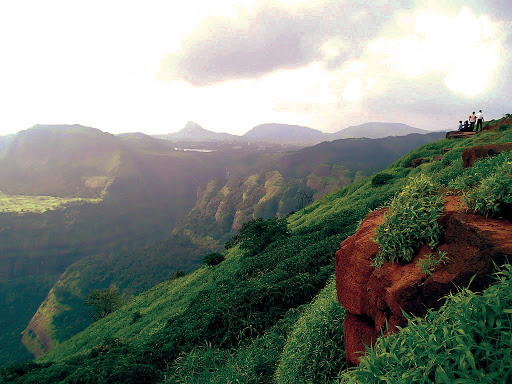 It's very close and one of the nearby places to visit from Pune if you want to freshen up your mood quickly. Located along the Mumbai- Pune Expressway, Lonavala is a hot favourite spot for weekend getaway amongst the locals. Not only can you enjoy some magical natural beauty to brighten you up, but you'll also be super engrossed and busy spending time at several famous resorts amidst luxury. Also, the famous chikki from this hill station is super popular and is the most bought item from this hill station. You shall see people trekking even in the mild rains, and enjoying a warm, juicy corn on the cob upon their return – happily hungry – both for food and further adventure.
Distance from Pune — 67 Km
Time required to reach— 1 and a half hour
Best known for — Sinhagad Fort, Bhaja Caves, Bushi Dam, Ghandad Fort, Ekvira Devi Temple.
2. Khandala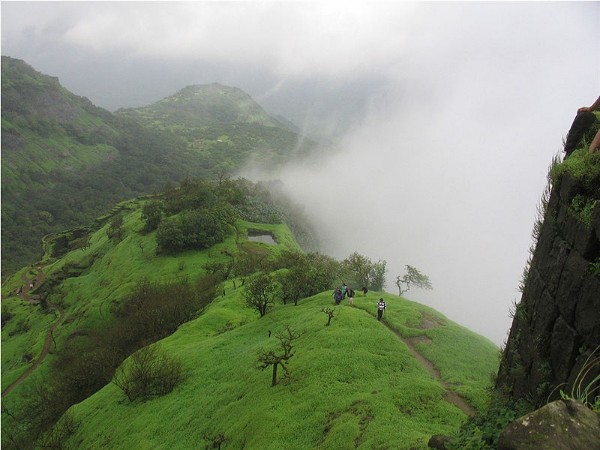 You couldn't complete your trip to Lonavala without visiting Khandala on your way. These are known as twin hill stations, and are mostly considered as a single place to visit. But Khandala offers scenic beauty that is quite different from Lonavala, and also has temples. You can trek your way towards the high points here and catch the glimpse of some really arresting waterfalls. You can even reach further to explore the series of ancient Buddhist Caves located here.
Distance from Pune — 71 Km
Time required to reach— 1 hour 45 minutes
Best known for — Karla and Bhaja Caves, Resorts, trekking and hiking.
3. Lavassa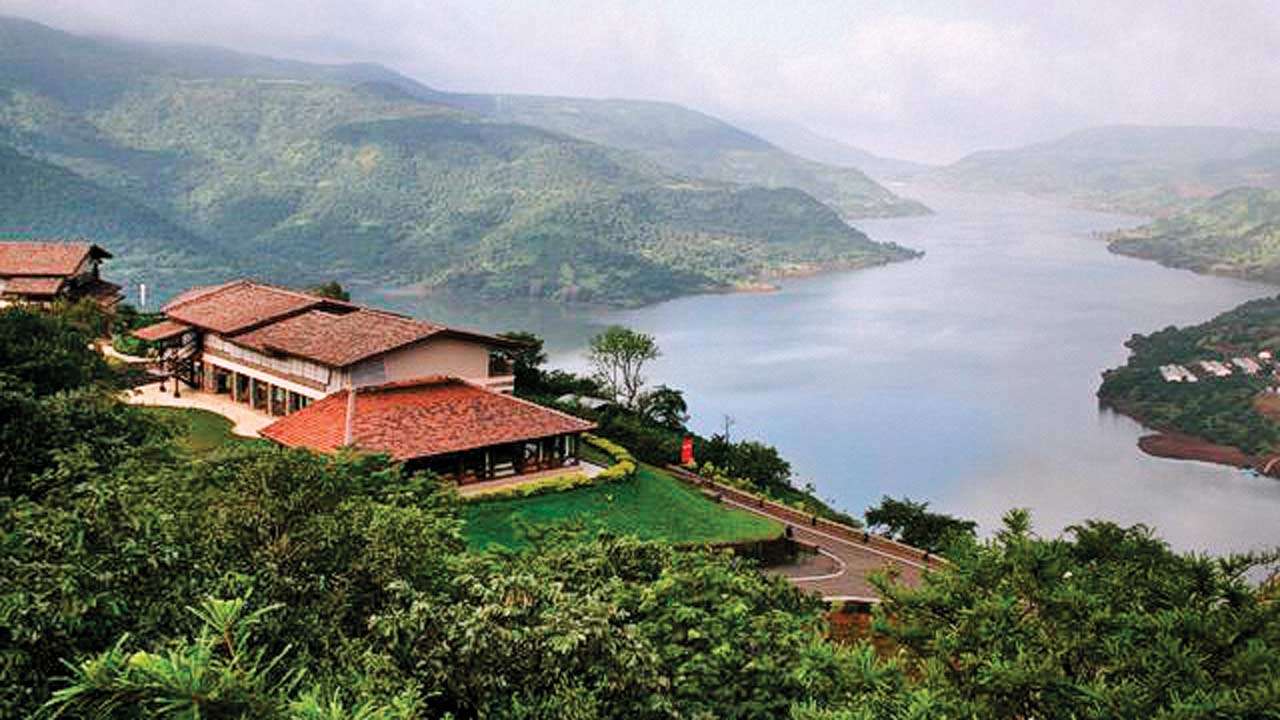 Lavassa is basically a planned and artificial hill station, one of its kind in the state, and attracts lots of tourists and locals. The weather stays pleasant here almost throughout the year, and the adventure activities for the tourists hence continues perennially. If you are a lake lover and greenery admirer, you should visit here for a calming experience. Even the adventure buffs would love to try the various challenging activities in store for them at Lavassa.
Distance from Pune — 59 km
Time required to reach— 2 hours
Best known for — Water sports and other adventurous activities, boating, historic places like Panshet Dam, Velhe and Mulshi.
4. Panchgani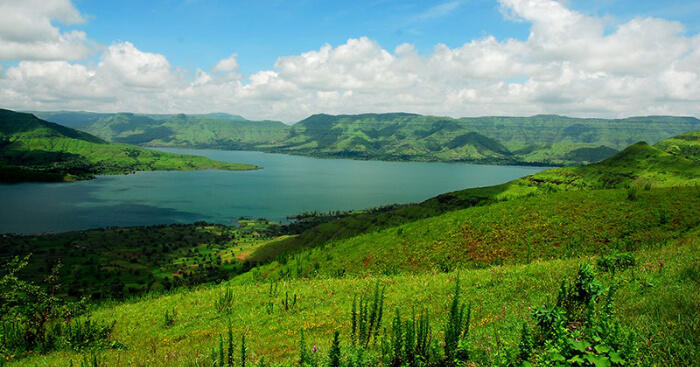 If you are looking for the best sightseeing in hill places, we recommend, head to Panchgani. It's one of the most adorable locations near Pune, and a very famous hill station in the State. From international tourists to local travellers, history buffs, adventure freaks and even movie directors, this place has everyone flocking to enjoy its enthralling beauty. The picturesque beauty of this hill station is worth shooting, and the innumerable visiting points and fun activities offered guarantee an enjoyable time here with family and friends.
Distance from Pune — 102 Km
Time required to reach— 2 hours 20 minutes
Best known for— Table Land, adventure and sports activities, lots of viewpoints, horse riding destinations.
5. Mahabaleshwar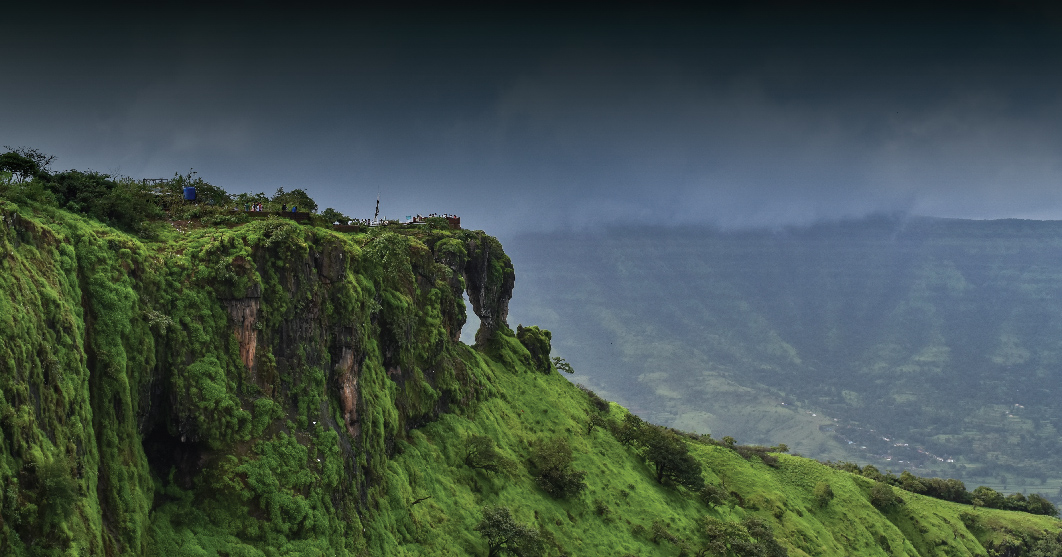 That's another gem located near Pune City. It has a happy ambience, beautiful backdrop, picture perfect natural beauty and lots of strawberry gardens to charm you. Also, since it's an ideal location for all, you'll find lots of fun and sports activities for children and adults, numerous restaurants and even boating opportunities in the glistening waters of Venna Lake. Having fabulous weather throughout the year, it can be visited at any time happily.
Distance from Pune — 123 km
Time required to reach— 3 hours
Best known for— Venna lake, Babington Point and more such astonishing points, Mapro Garden, amazing waterfalls, Mahabaleshwar Market.
6. Matheran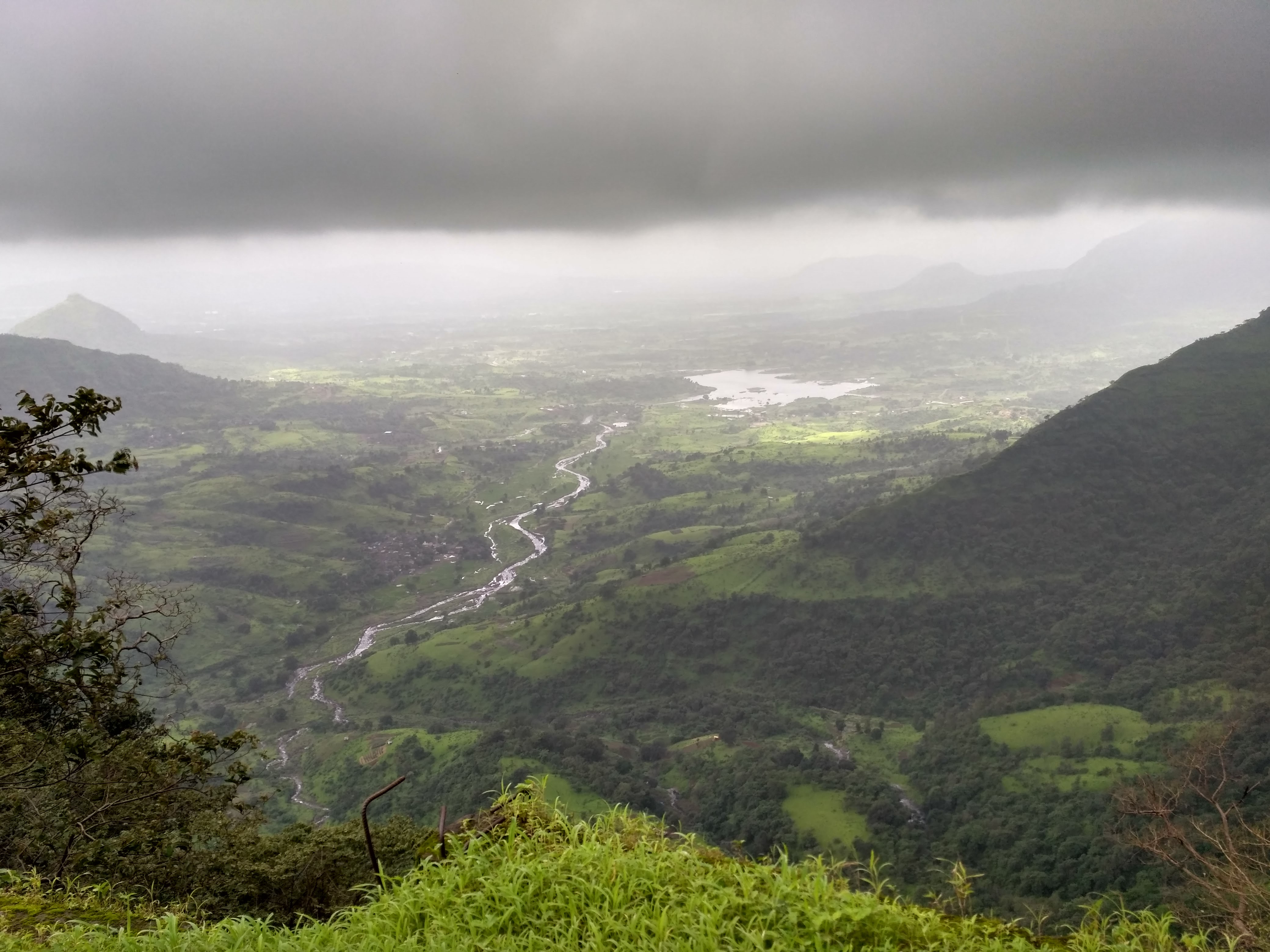 It's a tiny hill station area wise, but high on beauty and serenity. What's exclusive about this place is that it's an automobile free hill station, and no automobile is allowed in the vicinity of this location. The basic way of travelling through this place is on a horse or by walking — and the calm and stunning natural beauty is enough to uplift your mood.  Not only this, you will actually get a chance to visit the 38 lookout points from here, each offering a unique and panoramic view of the hill station and the area around. And wouldn't it be fun to spot lots of monkeys apart from other wild animals here?
Distance from Pune — 120 km
Time required to reach— 3 hours
Best known for — Porcupine Point, Monkey Point, Toy train, Rambagh Point.
Now we know why Pune is progressing so rapidly! These hill stations around the city are sending all their positive vibes toward the city making it happy and joyous. Or so the hill lovers would like to believe! And if you desire to get the same pleasant feeling, book a self drive car rental in Pune from Revv and set out on a road trip to any of these fabulous destinations without further ado!