Road Trips To The Beautiful Tourist Attractions in Karnataka
While many people may only consider Kerala as the southern state which is abundant in natural beauty and tourist attractions, they should not miss the beautiful sights of Karnataka. Deeply steeped in culture and heritage and blessed with a unique topography, the state of Karnataka is a paradise for every tourist. With one of the biggest metropolitan cities in the world, Bangalore to the beautiful coffee plantations at Coorg, and the ancient architectural splendor of Mysore, Karnataka has something to offer to every guest it welcomes. Let us find the perfect spot for you to start your Karnataka holiday:
13 Beauiful Places In Karnataka
1. Bangalore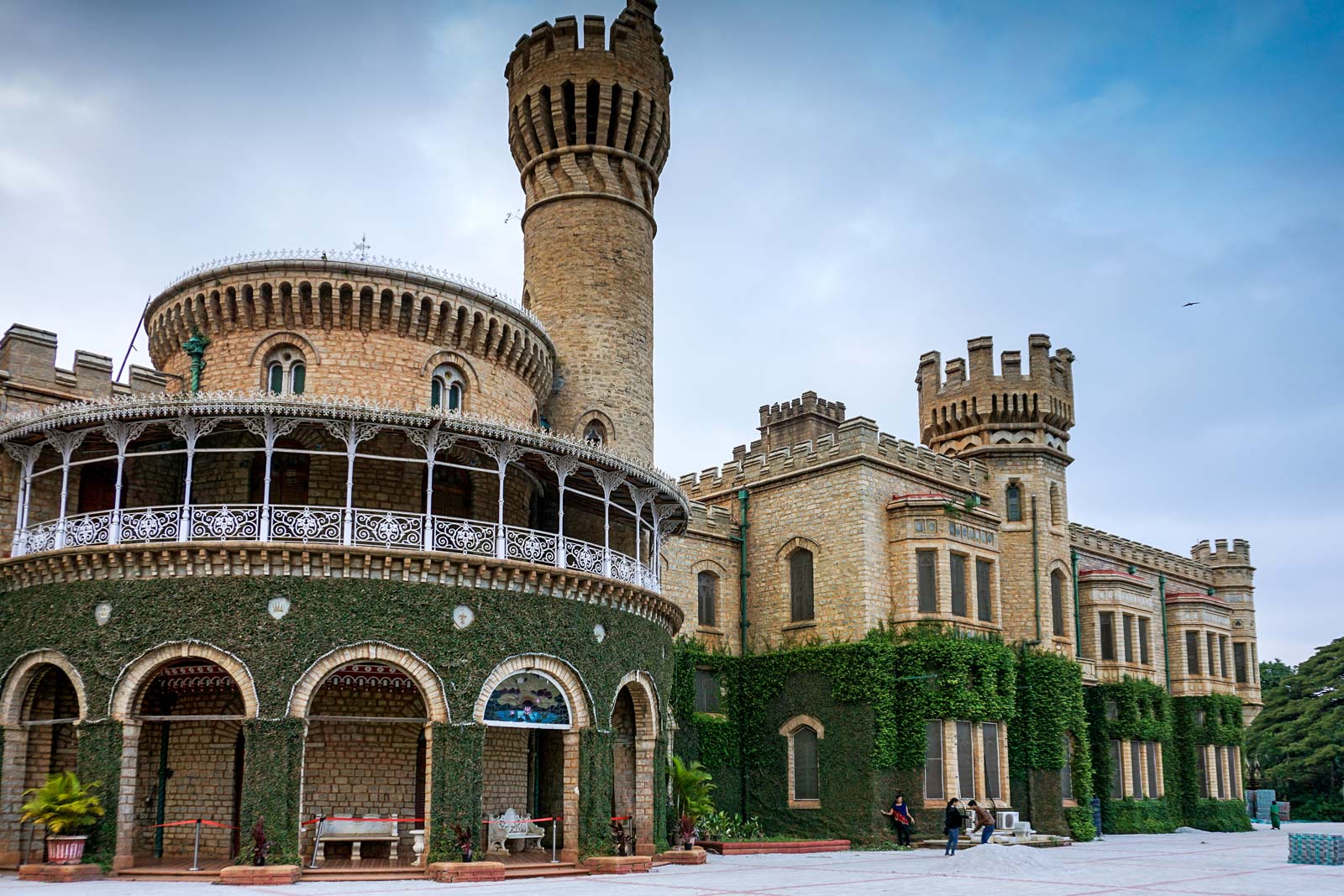 Bangalore is not only an IT hub in the country but also an awesome tourist destination. The pleasant weather of this city enables people to take tour of the various attractions like Bangalore Palace, Aerospace Museum, Lalbagh Glass Place, to name a few. From historical palaces and forts to modern attractions, the options are many.
Major Tourist Attractions:
Nandi Temple, Bannerghatta Biological Park, Tipu Sultan's Summer Palace, etc.
2. Hampi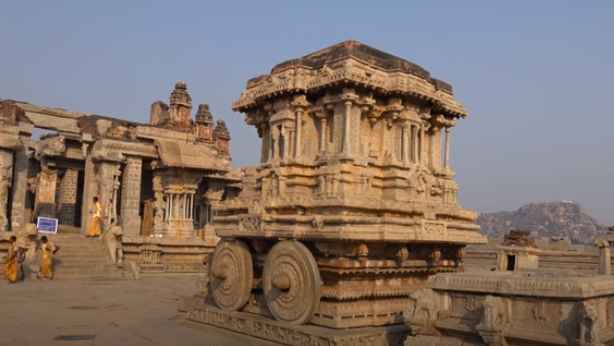 Situated on the banks of Tungabhadra River, Hampi is a small village, where one can find ruins of Vijayanagara Kingdom. The architectural marvels in more than 500 structures in its ruins are worth visiting. One of the much sought after attractions here is Hazara Rama Temple, which was built in 15th century. You can visit a little further to Matanga Hill and enjoy trekking there.
Major Tourist Attractions:
Virupaksha Temple, Vijaya Vittala Temple, Queen's Bath, etc.
3. Coorg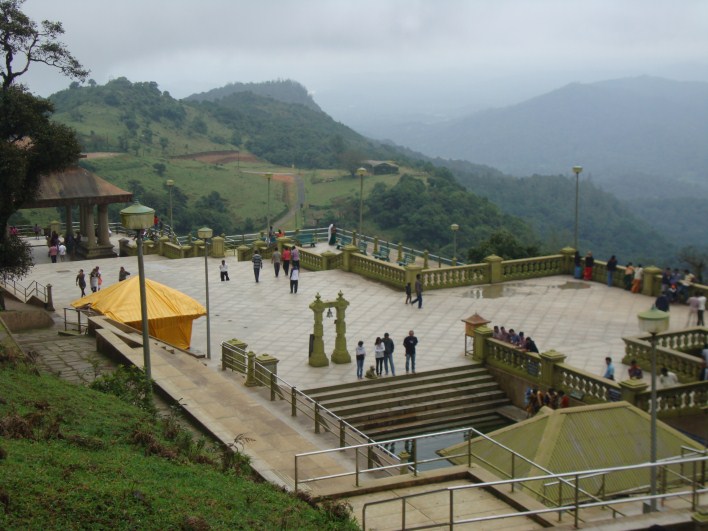 The town of Coorg remains blanketed by the aroma of coffee beans and spices plantations. Apart from this, the pristine waterfalls and verdant misty mountains can make anybody fall for the charm of the place. You can also visit elephant camp, wildlife sanctuaries, and the popular Madikeri market here.
Major Tourist Attractions:
Nagarhole National Park, Abbey Falls, Bylakuppe, etc.
4. Mysore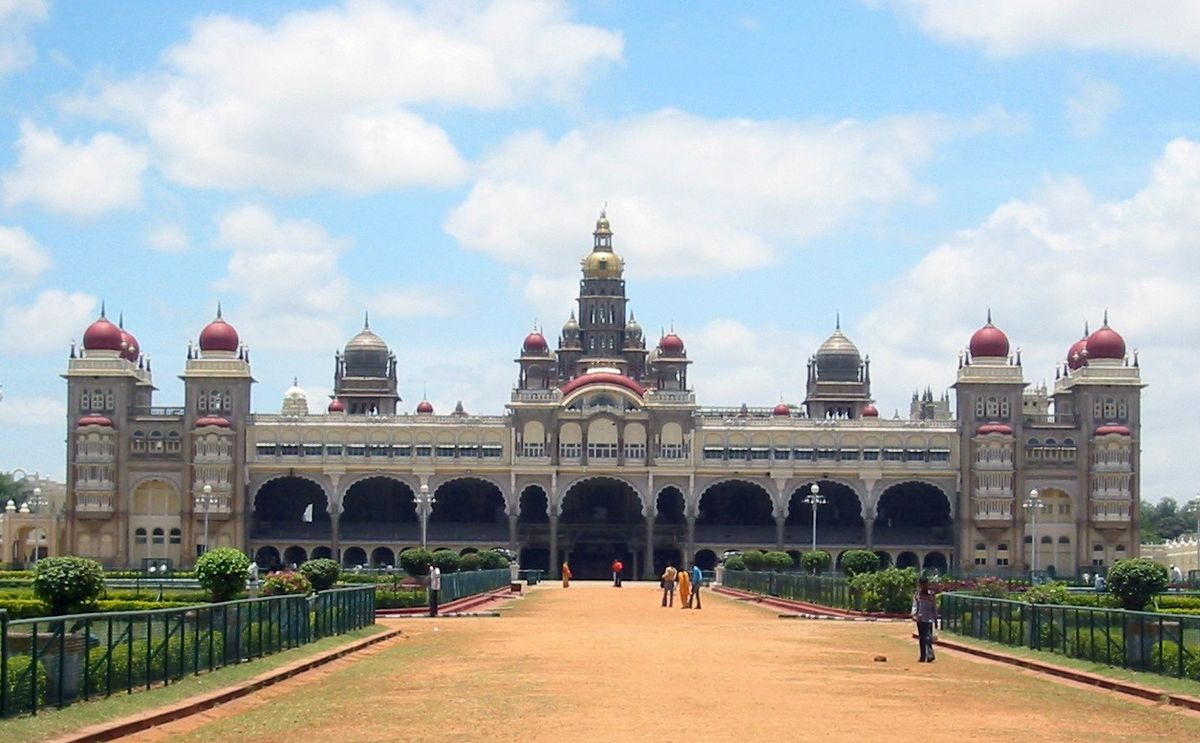 You will find royal touch in this city, which is happened to be one of the princely states in the state. One of the most important attractions in this city is Mysore Palace. The carvings, architecture and stained glass windows enhance the beauty and charm of this palace.
Major Tourist Attractions:
Brindavan Gardens, Mysore Zoo, etc.
5. Chitradurga Fort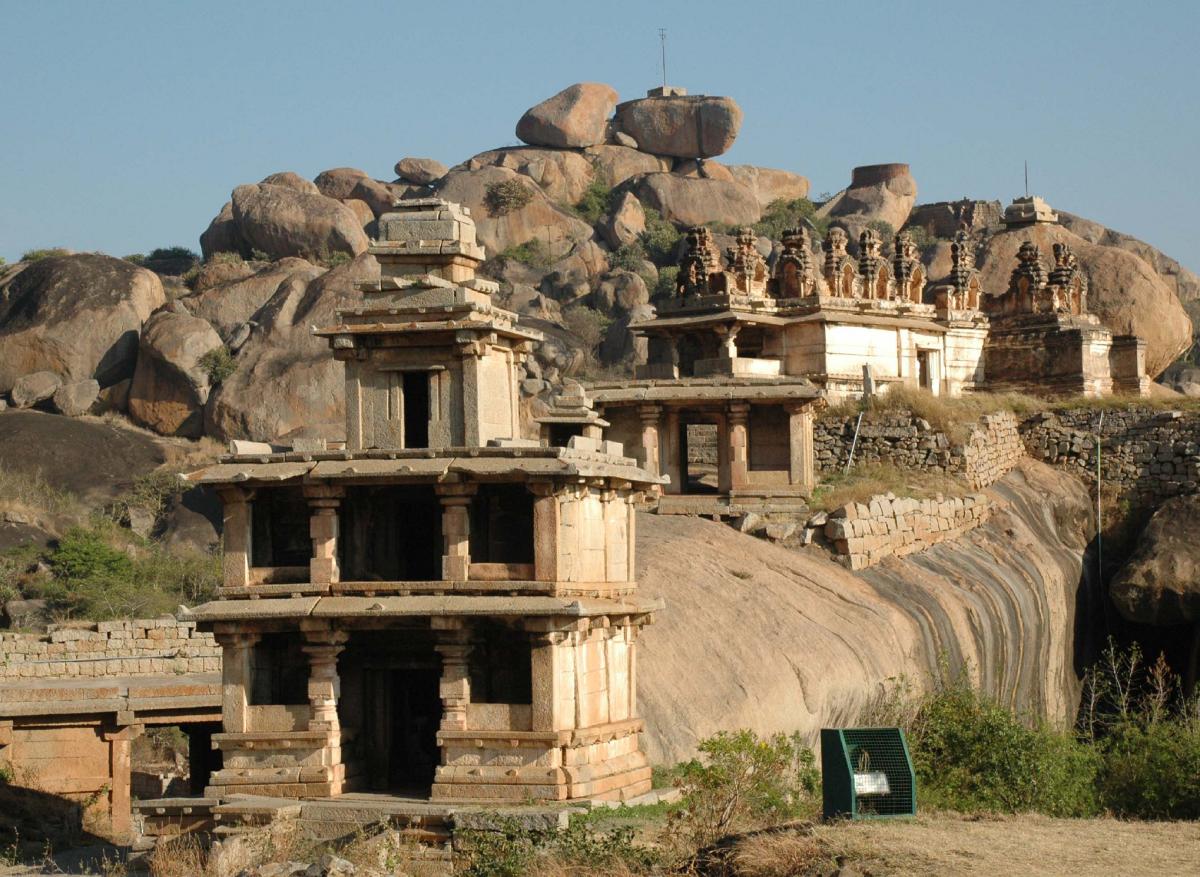 of the best places to visit in Karnataka, which is also not much known to everyone is Chitradurga Fort, situated at Chitradurga town. The Chitradurga Fort is believed to have witnessed even the Chalukya Empire. The fort is structured in a way that it connects many hills.
Major Tourist Attractions:
Hidimbeshwar Temple, Shouting Rock, etc.
6. Jog Falls
You might hear locals calling it Gersoppa Falls or Jogada Gundi, Jog Falls is one of the highest waterfalls in India. The waterfall drops from an altitude of 253 m (830 ft). The unique thing about this waterfall is that after it cascades, it further divides into four parts such as Rani, Raja, Rocket, and Roarer.
Major Tourist Attractions:
Tunga Anicut Dam, Thavare Koppa Lion & Tiger Reserve, etc.
7. Brahmagiri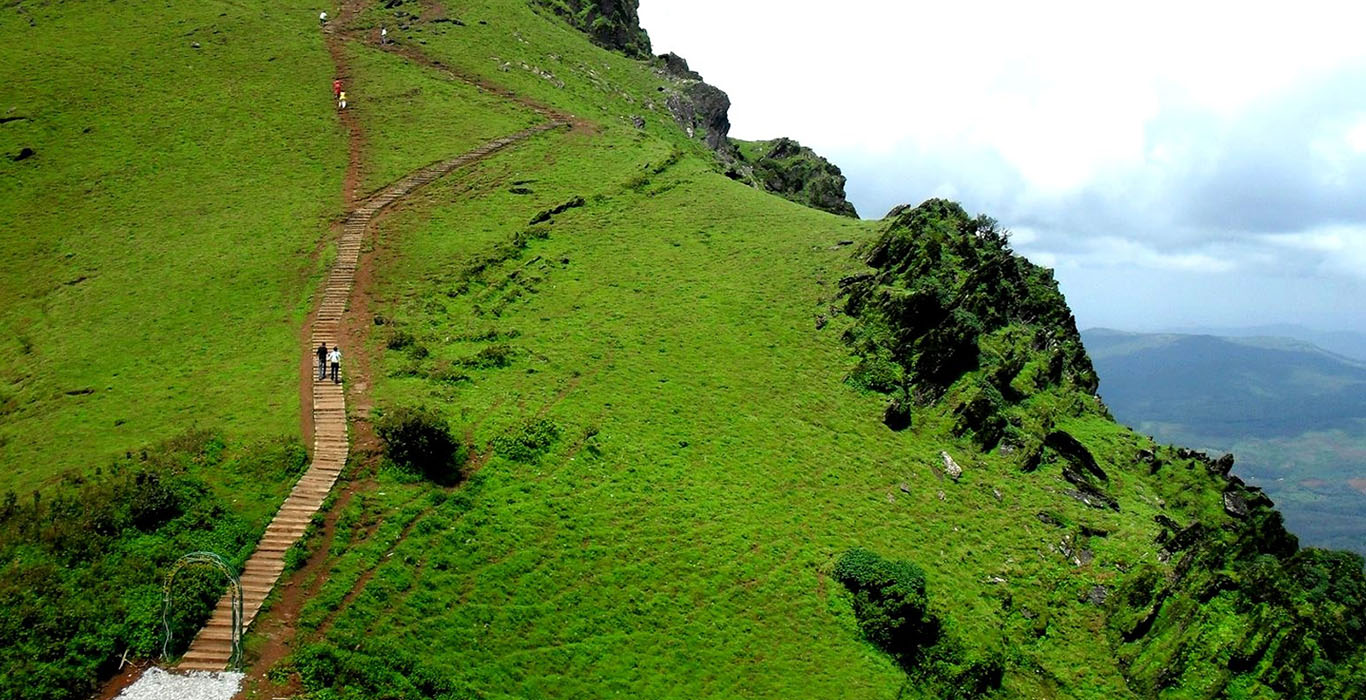 Brahmagiri is surrounded by hills and a favourite destination of many people who want to enjoy tranquility. The waterfalls here are spectacular, and so are the other attractions. You can spend your days at peace here and visit temples, museums, and even national park.
Major Tourist Attractions:
Pazhassi Raja Museum, Sree Mahavishnu Temple, Pazhassi Raja Tomb, etc.
8. Shivanasamudra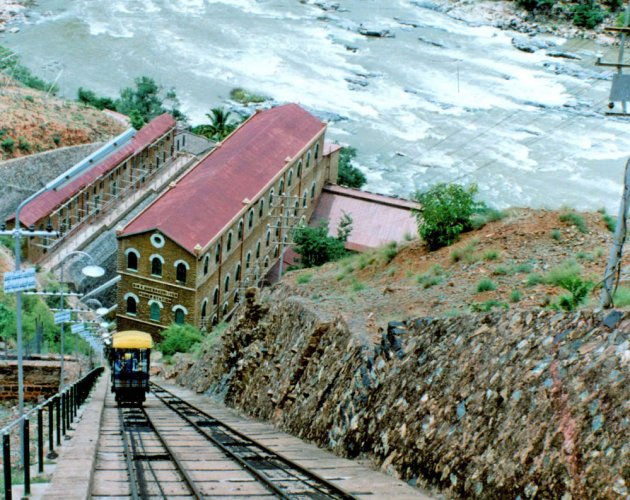 Shivanasamudra is popular for the waterfalls and for having one of the first hydro-electric power stations in the continent of Asia. This hydro-electric power station was set up in 1902. The waterfall is located on the banks of River Cauvery. You can also take tour of the group of temples here.
Major Tourist Attractions:
Barachukki Waterfall, Gaganachukki Waterfall, Ranganathaswamy Temple, etc.
9. Kudurekuha Jamly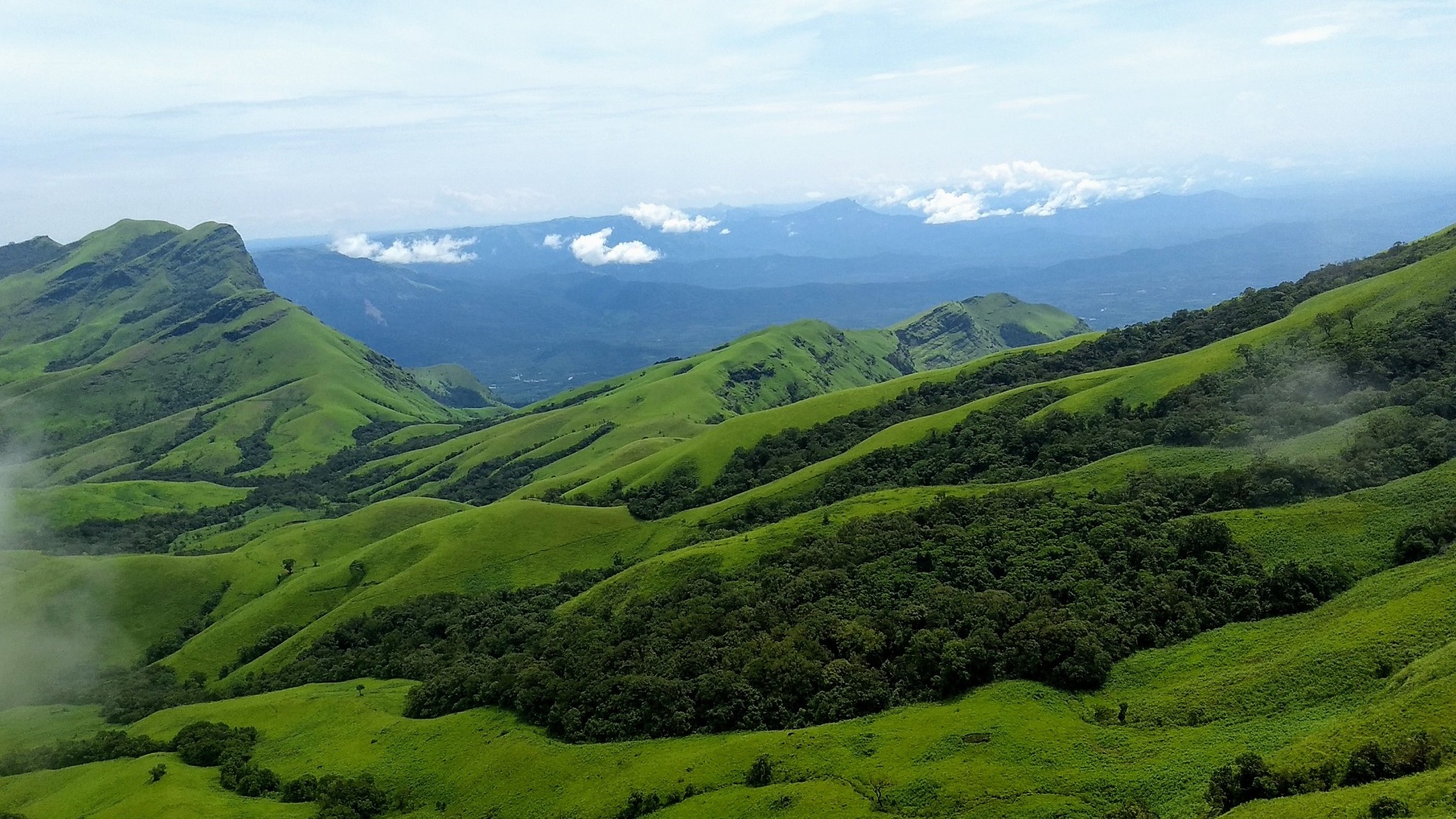 Kudurekuha Jamly is a hill station and also a mining town, which is not known to many people. The scenic beauty of this place will leave you awe-struck. There are many resorts here, where you can stay for a while and admire the beauty of nature.
Major Tourist Attractions:
Lakya Dam Lake, Kadambi Falls Bridge, etc.
10. Kabini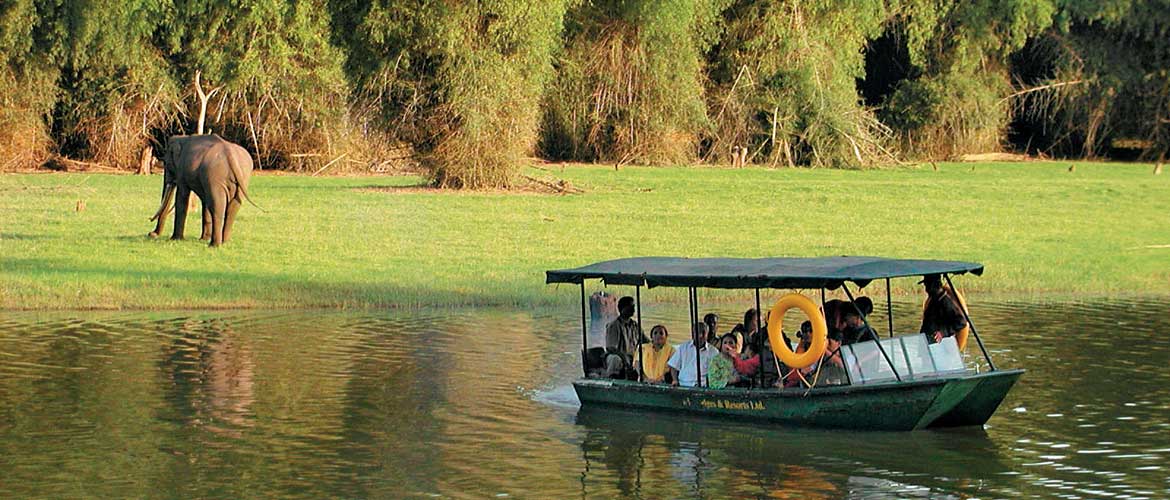 Kabini is a picturesque destination that is situated on the banks of River Kabini. You can go for boating on the river and even can spot animals like elephants, leopards, deers, etc. You can also try safari in Nagarhole National Park.
Major Tourist Attractions:
Nagarhole National Park, Kabini Dam, etc.
11. Gokarna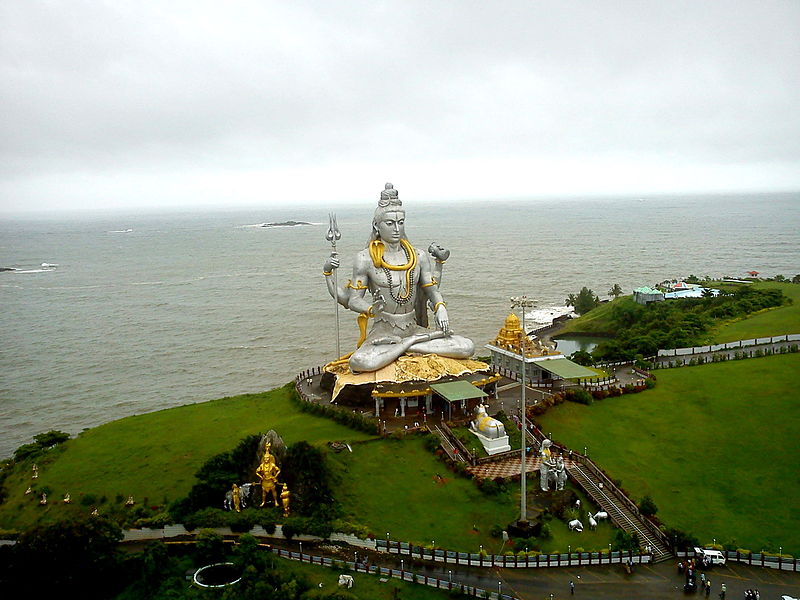 Gokarna is a slow-paced beach destination that is perfect for tourists looking for some solace. It can be a great trip if you plan it with your loved ones. There are various watersports like parasailing and banana boat ride carried out on the beaches. You should definitely try one.
Major Tourist Attractions:
Mahabaleshwar Temple, Om Beach, etc.
12. Dandeli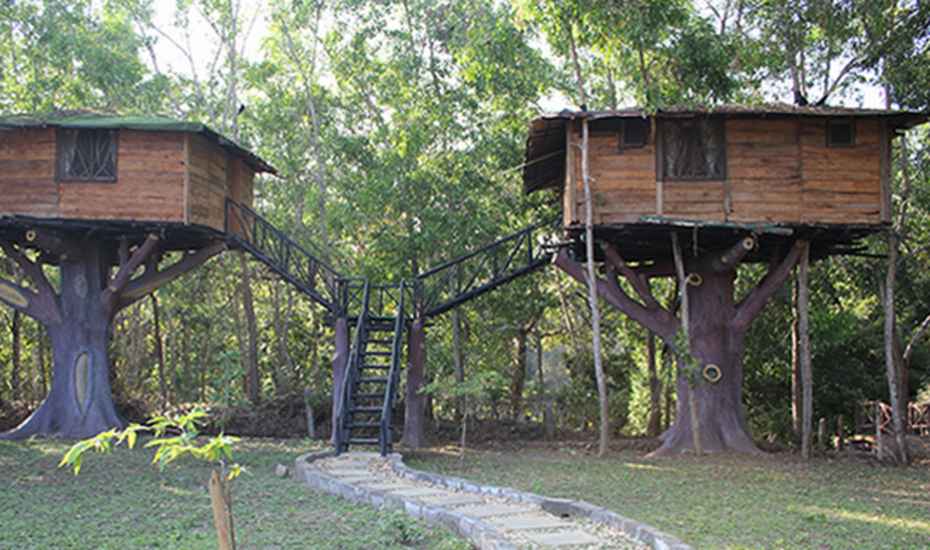 Wrapped in lap of nature, Dandeli is the apt place for all nature admirers. From nature walk to camping, from boating to adventure sports, there is a whole package for the adventure lovers. The best time to travel to this place is between October to February.
Major Tourist Attractions:
Dandeli Wildlife Sanctuary, Kavala caves, etc.
13. Badami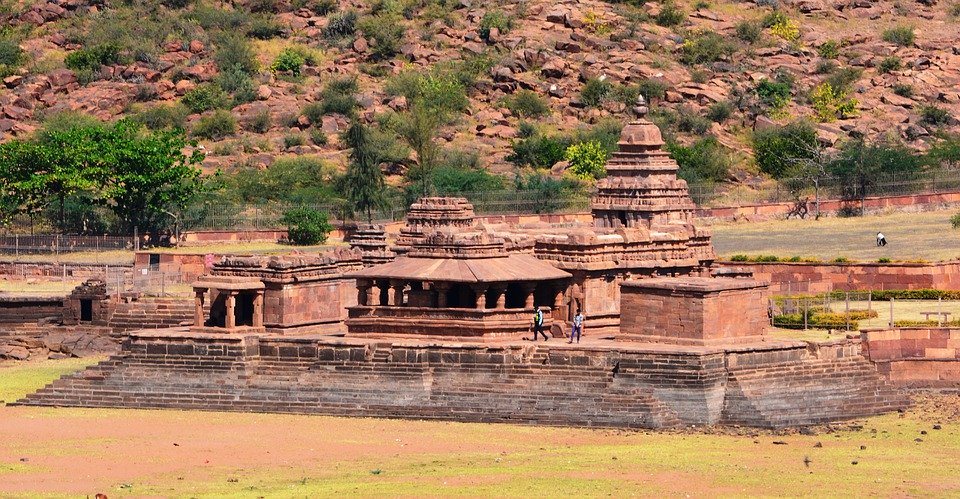 The ruins of Chalukyan Dynasty can still be seen here. There are Heritage Sites declared by UNESCO, in this town. The Buddha rock-cut Caves is one of the most fascinating things to see in Badami.
Major Tourist Attractions:
Bhootnath Temple, Badami Fort, Archeological Temple, etc.
As we can see, the state of Karnataka has so much to offer to the tourists. The people who are seeking the thrill of travel can easily find a place to take refuge from the outside world and let go of the monotony of the mundane life. One thing to be mentioned is the unique delicacies of this land where you find influences of Andhra cuisines. Choose Karnataka as your next holiday destination and find some great locations to explore. It is best to book a car rental from Revv for a relaxed holiday road trip.