Drive to These 15 Ancient Cities to Delve Deep into The History of India
India – a country known for its incredible heritage and great culture — has been in the pages of history since eternity. The country that's churning the seeds of technology and development recently was full of small kingdoms that left a large mark on its map. And you'll get to see those highly visible marks even today. Wondering how that's possible? Well, when you take a road trip to the oldest and ancient cities of India, you'll get to see those cultural heritage and some incredible monuments that were built eons ago still existing with much grace here. And if you are a great fan of ancient culture and historical remains, you have to plan a tour in this blessed country soon.
Top things to keep in mind when travelling to India!
Road trips in India are always rewarding. But to get the most of your journey, do keep in mind these things while traveling:
Best time to travel in India — The best time to travel in India is from October to March.
Other things to do in India — The things to do in India apart from marvelling at the archaeological ruins and remnants at the ancient cities are:
Adventurous activities 
Religious tour 
Wildlife exploration 
Heritage tour 
Beach holiday 
Sightseeing 
The most ancient cities of India to visit this holiday 
If you are looking for a fabulous tour to the ancient cities in India, then this list will certainly prove to be very useful to you. Take this reference of the name of the cities to visit along with you after you hire a car in India from Revv to tour across these oldest remnants of yester years.
1. Varanasi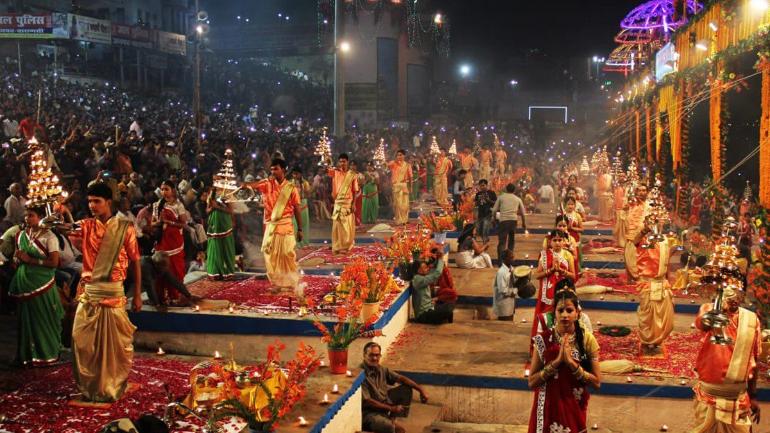 One of the very prominent and oldest places to visit in India because of its historical and religious importance is Varanasi. The 3000 years old city is famous for its religious ghats, significant temples, the rituals held in these temples, and the lively vibes of lights and happiness found in this city 24/7.
Key highlights:
The famous Ganga Aarti 
500-1000-year-old temples
Shop for Banarasi sarees
Munch on lip-smacking street-food. 
Sarnath – the place where Gautam Buddha attained enlightenment.
2. Madurai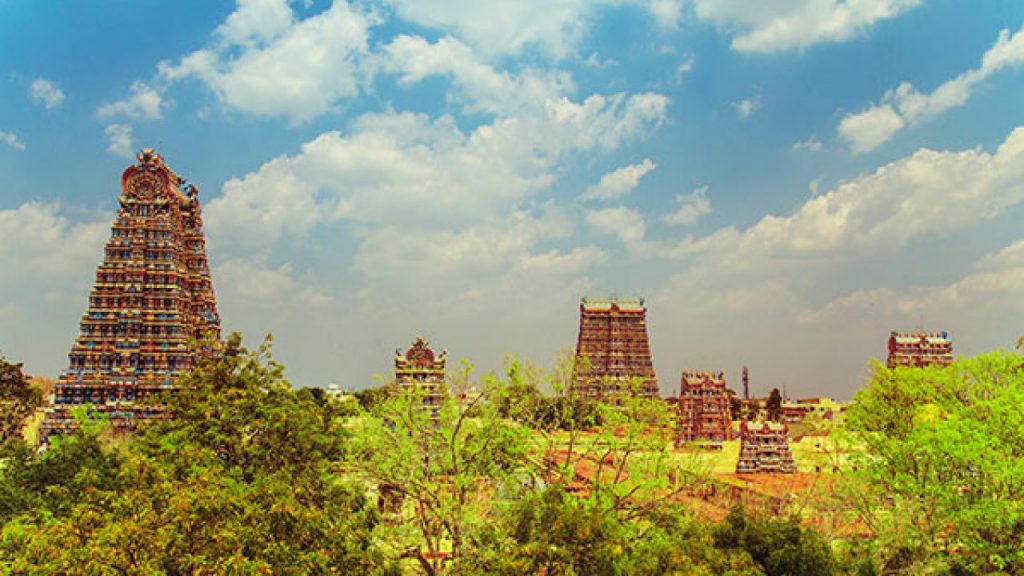 With your self-drive rental cars, reaching towards Madurai becomes quite easy. This city is around 4,000 years old and that makes it one of the most ancient cities of the country. The rich heritage sites, temples of Madurai, Samanar Hills, and the exquisite cuisine of Madurai are some of the most awesome features of this place.
Key highlights:
Meenakshi Temple (built in the 7th century) 
Thousand Pillar Hall
Koodal Azhagar Temple
Gandhi Museum 
Shop for Golu Dolls and famous cotton Sungudi Sarees
3. Ayodhya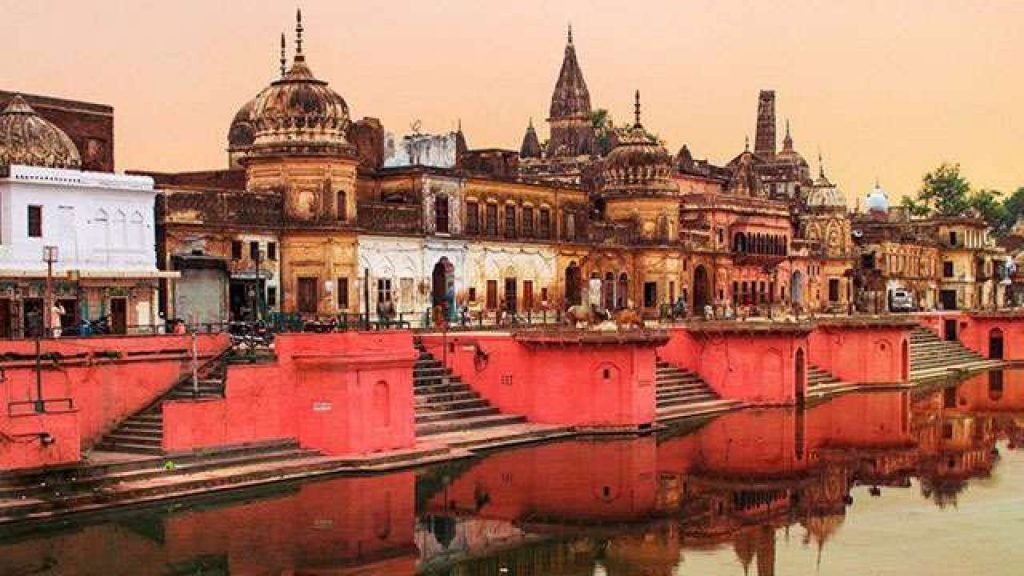 The birthplace of Lord Rama, one of the top attractions of the country is said to be around 9000 years old. The city is full of different sacrosanct temples and heritage sites like Gulab Bari, Kanak Bhawan, and Mausoleum of Bahu Begum.
Key highlights:
The 10th century Hanuman Garhi Temple with 70 steep steps leading to the shrine
Treta Ke Thakur Temple where Lord Ram performed Ashwamedha Yagya
Guptar Ghat on River Sarayu where Lord Ram took his last dip (Jal Samadhi)
4. Ujjain
Known as the temple city of India – Ujjain – is also a very prominent pilgrimage centre for the Hindus. The famous Kumbh Mela held in this city for decades makes it one of the most iconic locations and famous tourist destinations of the country.
Key highlights:
Mahakaleshwar Temple – one of the 12 Jyotirlingas of the country 
Kark-Rajeshwar Temple
Take a dip in holy Shipra River
5. Patna
Another prominent city of the country, earlier known as Patliputra – Patna is a classic example of the rich heritage of the country. With iconic tourist spots like Rajgir, Nalanda, Bodh Gaya, it's truly a stunning city of Bihar. The Sher Shah Suri Masjid is also considered as one of the oldest buildings of the city and a must view when you are here.
Key highlights:
Golgharan architectural marvel 
Mahavir Mandir
Patna Sahib Gurudwara – the birthplace of Guru Gobind Singh
Visit Patna Museum to see twenty thousand historical remnants.
6. Kannauj
Popular for preserving the rich legacy of India, Kannauj is famous for its marvellous archeological offerings and prehistoric weapons and items found here.
Key highlights:
Holy dip in River Ganga
Government archeological Museum. 
Siddheswar Temple – 500 years old 
Lakh Bahosi Bird Sanctuary 
7. Hampi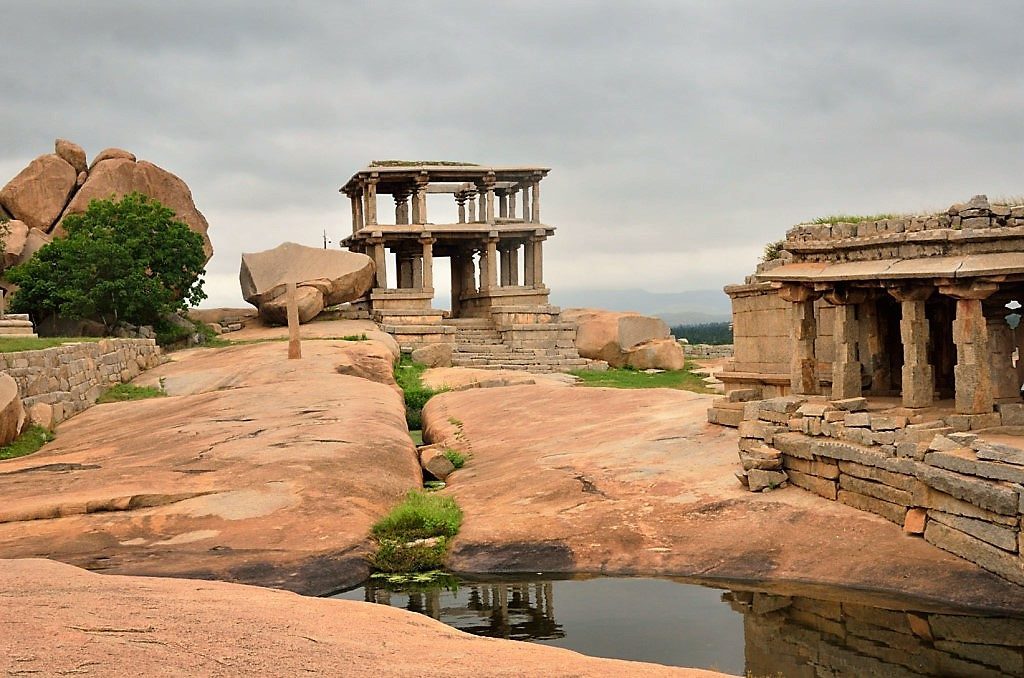 Located in South of India, Hampi is a true example of our rich Indian heritage. The UNESCO World heritage site prides in having some of the very astounding forts, monuments, temples, and ruins today which still speak of the grand rule of prominent ancient kingdoms in this place.
Key highlights:
Ancient and wonderful temples like Virupaksha Temple, Hazara Rama Temple, Vijaya Vittala Temple, etc.
Anjuna Hills
Sanapur Dam 
8. Gwalior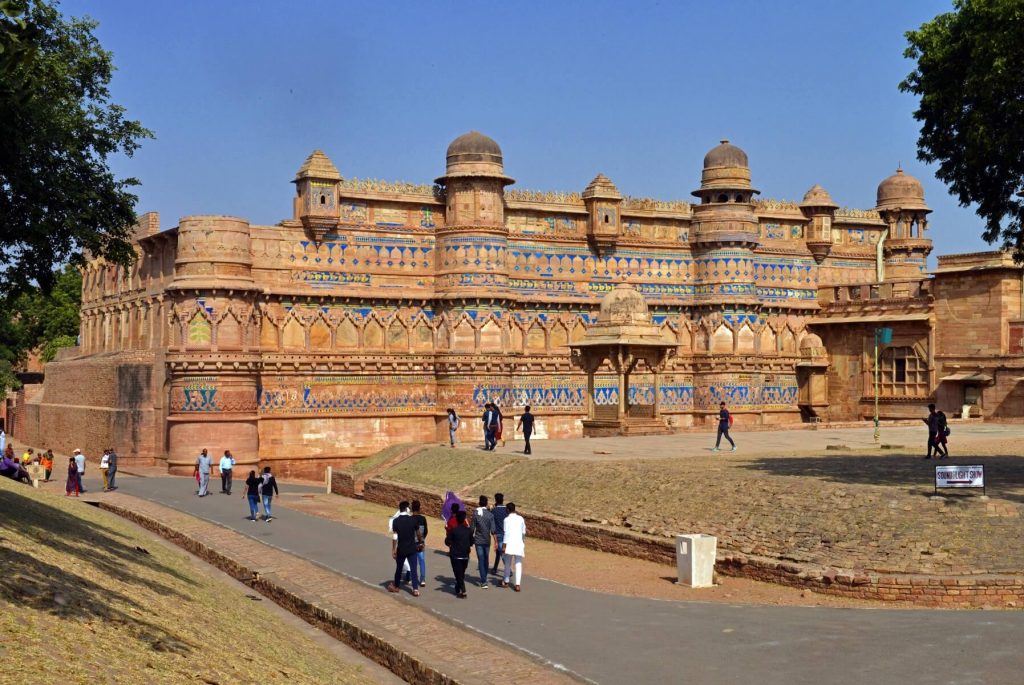 You get lots of safe cars on rent from Revv in Madhya Pradesh wherein we have this wonderful ancient city – Gwalior. This place is prominently known for the lavish Gwalior Fort, incredible temples, and some mind-blowing residential complexes. And you won't believe, all of these dates back to centuries ago.
Key highlights:
Gwalior Fort 
Surajkund 
The famous and royal Jai Vilas Palace 
Tansen Sangeet Samaroh organised in December 
Gwalior Trade Fair organised in January and February 
9. Thanjavur
Dating back to the Chola Dynasty reign in India, Thanjavur or Tanjore is specifically known for its heritage temples and buildings built back in the 18th century. The wonderfully naturally blessed city is also a home to some of the most admirable temples of India.
Key highlights:
Brihadeeswarar Temple built in 11th century 
Saraswathi Mahal Library 
Shopping for Tanjore Paintings and dolls.
10. Pushkar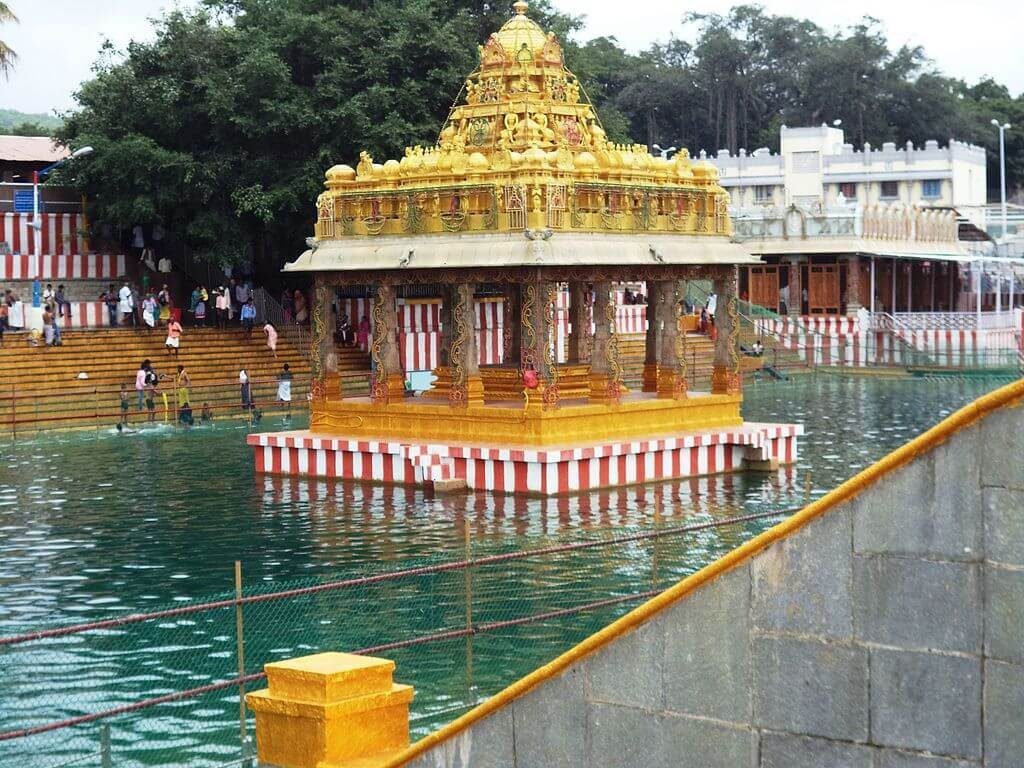 One of the most stunning and beautiful cities of India located in Rajasthan, Pushkar is truly a jewel in the crown of the country. As it is an ancient place, you'll find lots of impressive temples, forts, and palaces spread across the entire city.
Key highlights:
Pushkar Camel Fair held in October and November 
Brahma Temple
Dip in the sacred Pushkar Lake
Gurudwara Singh Sabha 
The oldest temple in Pushkar –Varaha Temple
11. Kollam
An important port centre of yesterday and a great entrance to the backwaters of Kerala, Kollam is one of the most stunning and oldest places of India. From being the trade capital of the past to supplying the largest amount of cashews in the country, this city is truly remarkable.
Key highlights:
Palaruvi Falls
Ashtamudi Lake
Jatayu's Earth Centre for adventure tourism 
Backwater cuisines 
12. Vadodara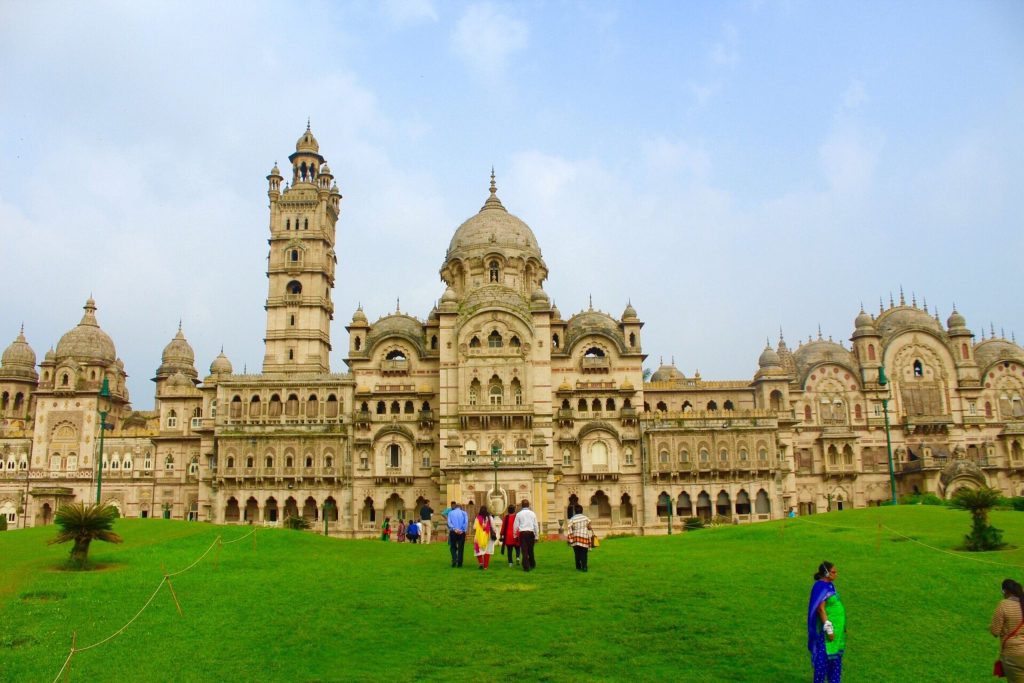 Displaying a wonderful blend of Mughal and European architecture in its buildings, Vadodara is more than two thousand years old. The grand Vadodara Museum, Nazarbaug Palace, and Aurobindo Ashram are some of the things making it famous.
Key highlights:
Laxmi Vilas Palace
SayajiBaug
Sursagar Lake
Dakshinamurthy Temple
13. Puri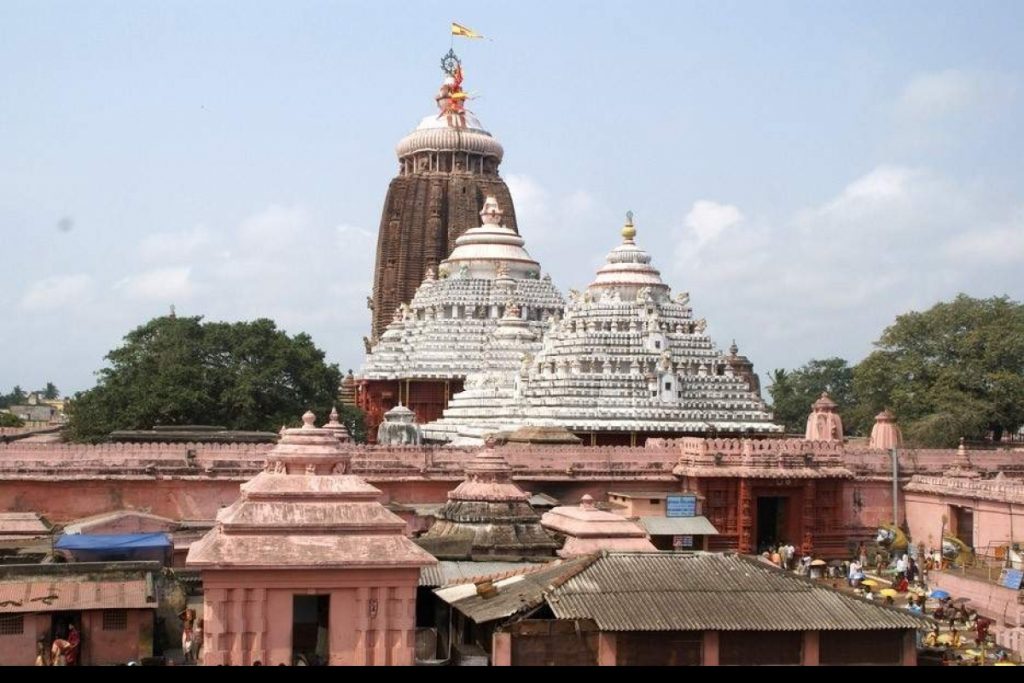 Known for its wide seashores, beaches, and the largest kitchen of the planet (the Rosaghara or the traditional kitchen of the Jagannatha Temple), Puri is certainly one of the most exceptional ancient cities of India.This destination has a rush of devotees visiting it all throughout the year because of the prominent Jagannath Temple and Konark Sun Temple.
Key highlights:
Balukhand – Konark Wildlife Sanctuary 
Jagannath Rath Yatra 
Puri Beach
Markandeshwar Shiva Temple
Chilika Wildlife Sanctuary 
14. Dwarka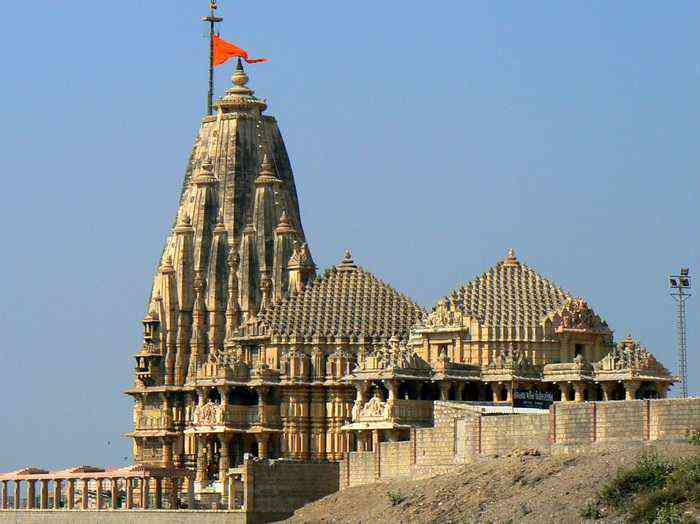 Dwarka in Gujarat is truly a wonderful ancient city to visit if you are a history and religion lover. You will find some of the very prominent historical buildings still standing high in this city. And the famous Dwarkadeesh Temple dating back to 2,500 years ago is obviously a great attraction of this place as well.
Key highlights:
Nageshwar Jyotirlinga
Beyt Dwarka Island 
Rukmini Temple 
Gomti Ghat
15. Vrindavan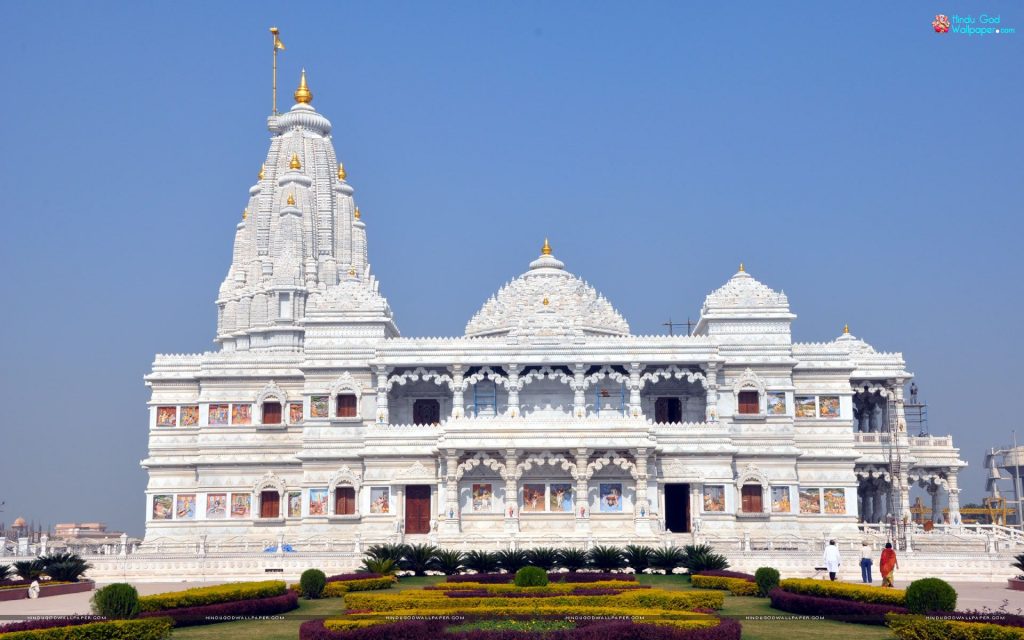 Another ancient but very important city in the culture of India – Vrindavan is known as the place where Lord Krishna spent his adolescent days. The forests of Vrindavan namely Seva Kunj and Nidhivan are from where it got its name from.
Key highlights:
ISKCON Temple
Bankey Bihari Temple built in 1862
Keshi Ghat
Janmashtami Celebrations at Hare Rama Hare Krishna Temple
These destinations of India have seen some good old days of our country. And even after so much time span, their grace and charm remain intact. Well, that's what makes them incredible and worth your visit.