Spend a Magnificent Weekend at the Narmada Tent City These Holidays
As an avid traveller, you are always on a quest to explore something enticing and exciting. From checking the adventurous roads to the glamorous hills and even the mesmerising beaches. And if you find a new destination that is trending among the travellers, then visiting it would surely be in your bucket list. So gear up, this time we are going to tell you about a really marvellous location that has stunned the entire world. Yes, we are talking about the newest pride of India, the Narmada Tent City, that has some really incredible and astonishing gems for you to explore. Worried about being top on the travel blogging charts? Well, this destination is one of the most happening destinations of the country presently. (Psst — get the hint – your road trip to this incredible destination for your next vacation could bring your way some jaw-dropping content for your next blog/vlog!)
Gujarat is a flourishing State of India that has its roots strongly embedded in its heritage, traditions, and culture. But that doesn't make it any less progressive and developing. You'll find a fabulous revolution in this State's infrastructure during the last decade. And amongst all these cultural and industrial boons and booms, the natural bounties of this place couldn't be ignored as well. Especially the River Narmada. The largest west flowing river of India has got some really stunning natural beauty around it that in itself is always inviting and charismatic. And since the Narmada Tent City is built with this river as its epicentre, you may rest assured of its serene beauty, plush arrangements, loads of sightseeing, and adventure activities. So, whether you are looking to simply put your feet up and relax or have an action-packed holiday – either ways, this could be an ideal destination to drive to. 
Top things to consider when visiting the Narmada Tent City
Best time to visit Narmada Tent City 
When planning to visit the Narmada Tent City, Gujarat, you really don't have to consider the time of the year or day. The weather and climate are always favourable and refreshing since this destination lies near the River Narmada, making it perennially inviting.
Types of activities in store at the Narmada Tent City and around it —-
The road trips to Narmada Tent City have lots stored in for you. You can enjoy the activities like:
River rafting 
Jungle safari 
Sightseeing
Historical tour 
Gaming and sports 
Price list —
If you are looking for the budget or Tent City Narmada price list, then check this:
Premium Tent — 9000 INR per person 
Deluxe Tent — 6750 INR per person
Standard Tent — 4500 per person 
There are also packages and other tent options available for larger groups; also, price points may change – so always double check, before you book. 
How to reach the Narmada Tent City?
All the major cities of Gujarat are well connected via road, air, and rail. However, the nearest major city from this place is Vadodara which is about 95 kms away – about two and half hours' drive. You may also drive from Surat (approx. 150kms and 3.5 hours behind the wheels) or Ahmedabad (approx. 200 kms and 4 hours' drive). 
The state-of-the-art facilities at the Narmada Tent city:
Does the word tent conjure up a picture of a crumpled make-shift shelter help together with a pole and ropes in your mind? Well then, you are in for a super pleasant surprise. The tents here are luxurious, completely packed with modern amenities like air conditioners, plush beds, and exclusive furniture, private washrooms with all modern facilities, etc. — and even the areas around these tents are well landscaped and magnificent. Their service and hospitality can also be savoured during mealtimes at the dining tent. Adding to this perfect touch, the newly built malls selling traditional Gujarati handcrafted products and the fine dining and local rustic restaurants serving exquisite and traditional cuisine cumulatively can make your weekend even better.
Top activities and places to visit in and around Narmada Tent City!
It's natural to be super impressed with the Narmada Tent City images recently circulating on the news channels and the internet. And it's because of its incredible beauty you are interested in knowing more about this place. So, if you really want to visit the Narmada Tent City during this weekend, then read all about the places to visit and the activities to explore:  
1. The Statue of Unity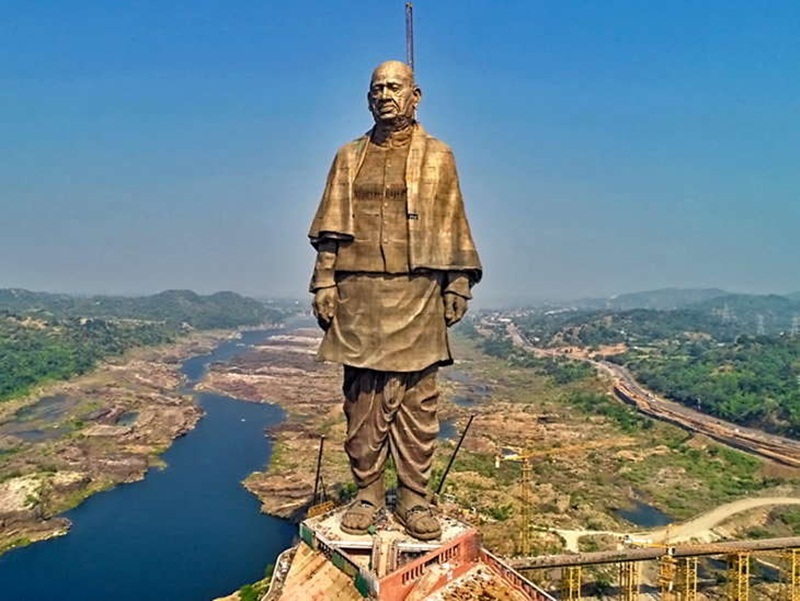 This location is especially trending in the entire world recently because of the construction of The Statue of Unity, the world's largest statue that's located near this city. In fact, you can say that this Narmada Tent City lies under the umbrella of this massive statue and the beautiful vicinity. The statue is of the great Indian freedom fighter, Sardar Vallabhbhai Patel. It's around 597 feet high and is constructed with great expertise and perfection – a work of art from every perspective. What's more, you even get to explore a large exhibition hall and an impactful Museum with an audio-visual gallery inside this grand statue that depict the life and times of the great leader. Not to mention the state-of-the-art glass elevator that offers a magnificent panoramic view of the surroundings en-route the viewing gallery. So, while you visit here to enjoy your stay in the tents start your tour with this statue and its exhibits. While you are here, don't miss the Light and Sound Show that depicts the Unity of India amidst all the diversity. 
2. Sardar Sarovar Dam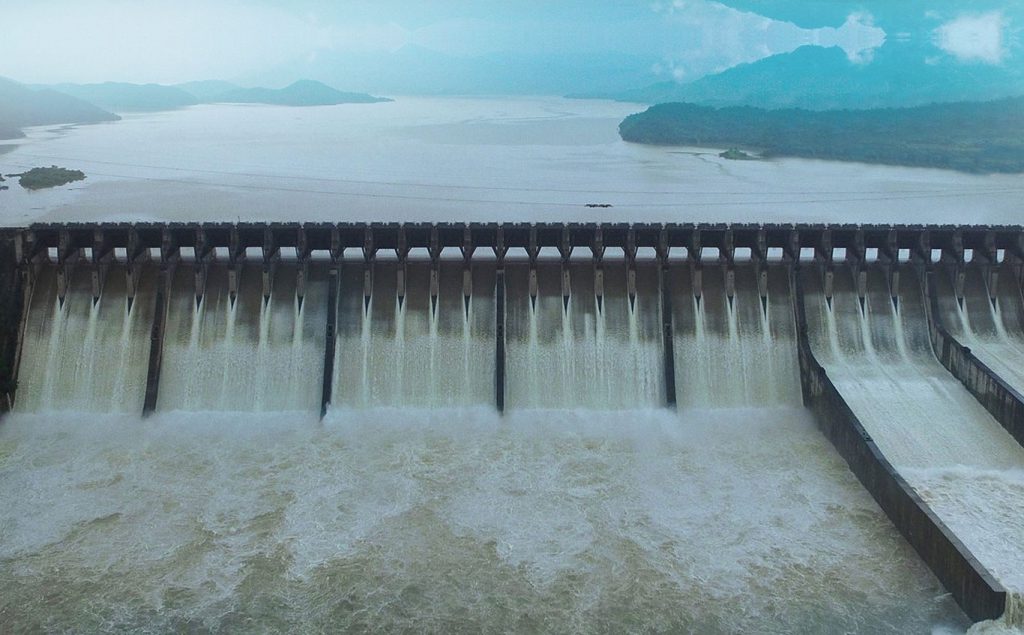 One of the other astounding nearby places to visit near the Tent City is the engineering marvel – the massive Sardar Sarovar Dam – the world's second largest dam. The gushing dam is always flooded by tourists to enjoy the scenic natural beauty all around and the wonderful river rafting experience here. 
3. Shoolpaneshwar Sanctuary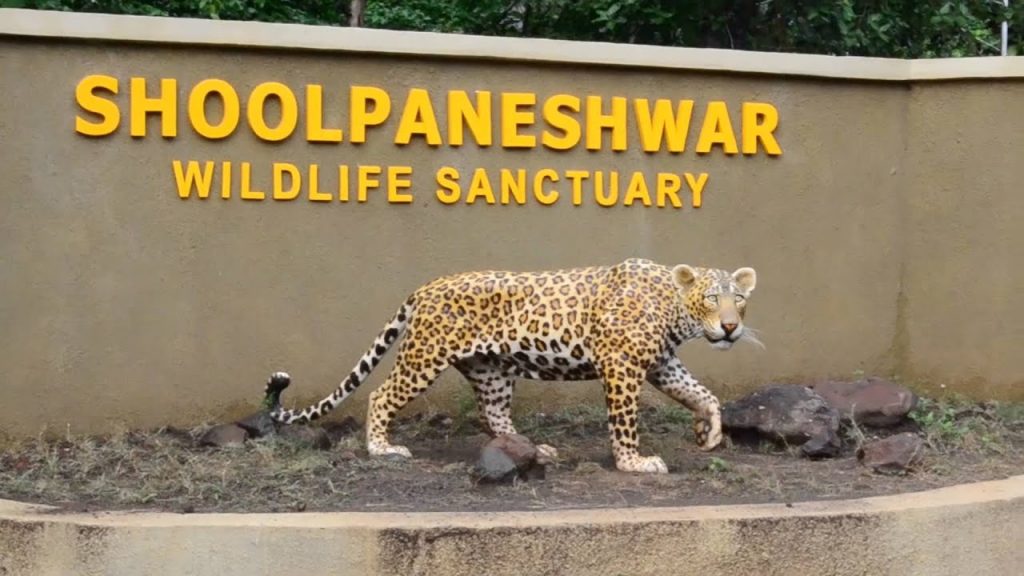 If your idea of weekend getaways revolves around wildlife and animals, then the Shoolpaneshwar Sanctuary near the Narmada Tent City is certainly the place for you. Located amidst an aesthetically pleasing forestation, this sanctuary is a house to large variants of animals like mongoose, pangolin, barking deer, antelope, etc. You'll also find more than 575 variants of plants in this sanctuary including khair, bamboo, amla, etc. In short, a completely rich experience related to flora and fauna awaits you at this sanctuary.
4. The State-of-the-Art Zoological Park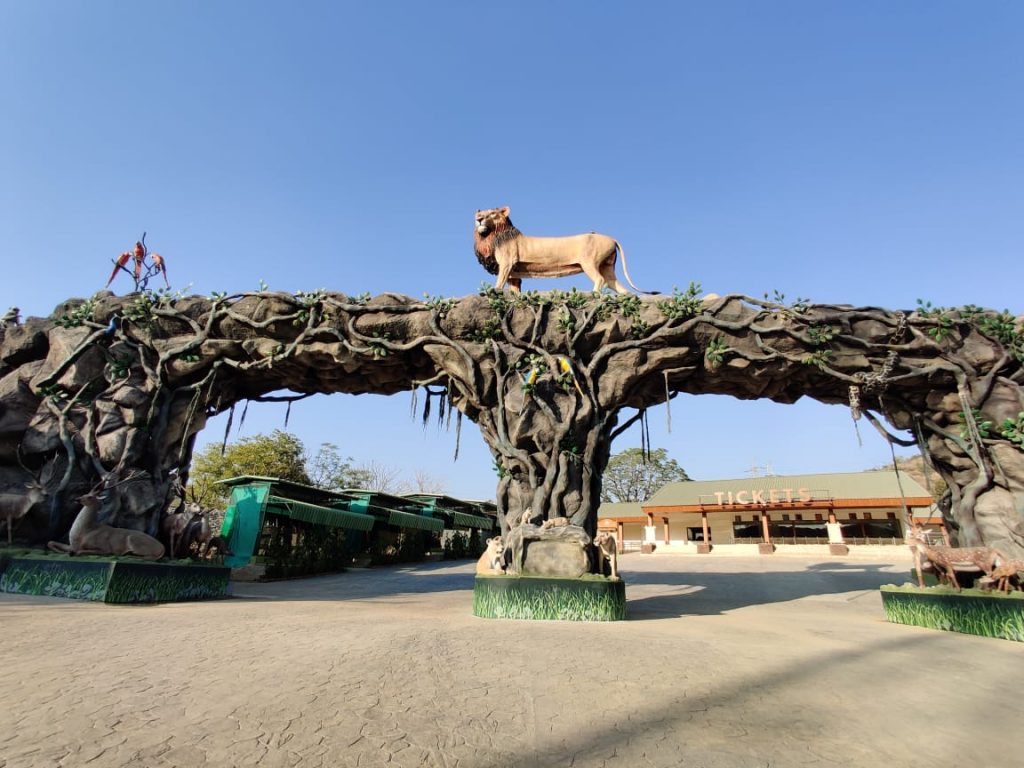 One of the most gripping activities near the Narmada Tent City is exploring the Zoological Park for a jungle safari. Take a guided tour across the park to find some of the endangered animals of the country secured nicely and naturally in their own habitats. You'll be stunned to find the Asiatic Lions, Royal Bengal tigers, and leopards residing in this park along with many other animals.
5. Khalwani Eco – Tourism
Since you have the convenience of a self-drive car rental, you may as well visit the very captivating Khalwani Eco-tourism. Located just around the Godbole Gate, this place has a charm of its own surrounded by hillocks that kind of act as a perimeter to the deciduous forestation that makes this undulating terrain a sight to soothe the sore eyes. If you want to experience tree-top living, spend a night here. You will find a nice children's park, several activity zones, campfire site, amphitheatre and much more. Apart from hiking and camping amidst the chirping of birds and greenery all around, you may also take guiding walking tours and bird watching tours etc. 
6. Rajvant Palace Resort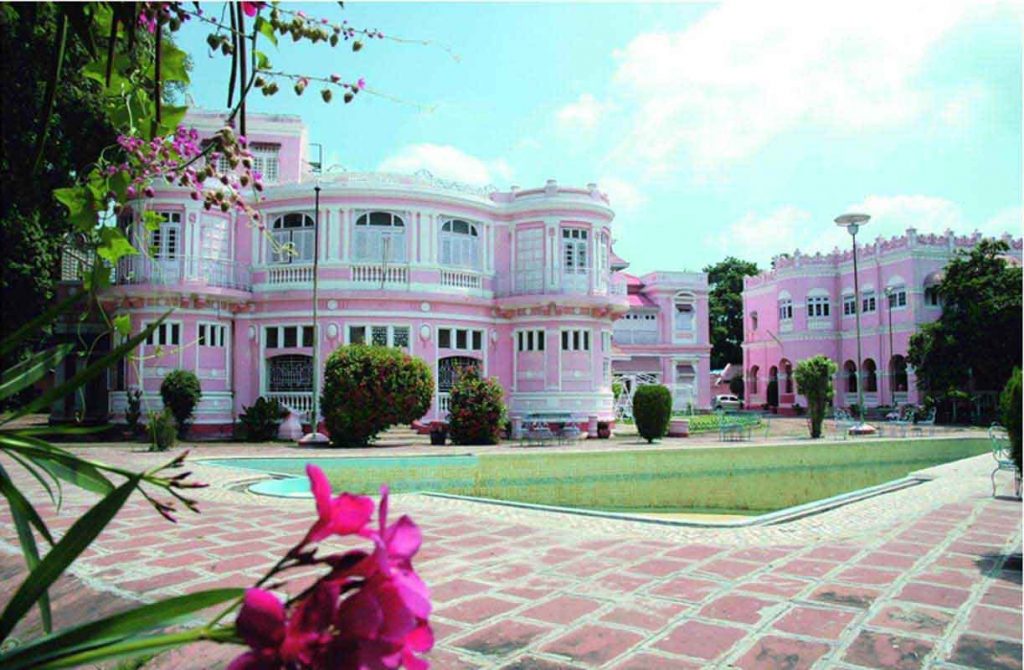 If you are driving from Vadodara in a car rental from Revv, this could be your perfect and luxurious stopover before you reach the Statue of Unity (about 25 kms away from this resort). The most glorious Palace of Gujarat, constructed in 1915 by Maharajah Vijay Singh is now the crowning jewel of the Vijayraj Palace complex –that's now turned into a resort. The typical European architecture of the palace along with a twist of Rome and Greek designs is surely a fantastic example of periodic architecture. Take a peek at the princely relics at the palace museum and cultural centre and also visit the tribal centre. If you plan to stay for a night, the food and hospitality would surely make you feel well looked after. 
These places around Narmada Tent City are sure to keep you busy all throughout your stay here. But still looking for more? There's this magnificent Valley of flowers in the vicinity with a Butterfly Park nearby. The Ekta Nursery and Cactus garden add to the greenery around. When it comes to rest, the lavish arrangements at the tent would ensure superior comfort during your day (almost making you yearn to extend the holidays!). Now tell us, aren't you excited to flee to this location at the soonest?! Well, drive on!