Wonderful Road Trips to Take in Karnataka
One of the most beautiful states in the south of India, Karnataka is blessed with numerous tourist spots both natural and manmade. One needs a lot of time to cover all of them but taking a road trip in Karnataka is an excellent way to explore them in a short span. Here we have tried to come up with a comprehensive list of selected tourist attractions in Karnataka which are perfect for short trips:
15 Best Places to Visit in And Around Karnataka
1. Lepakshi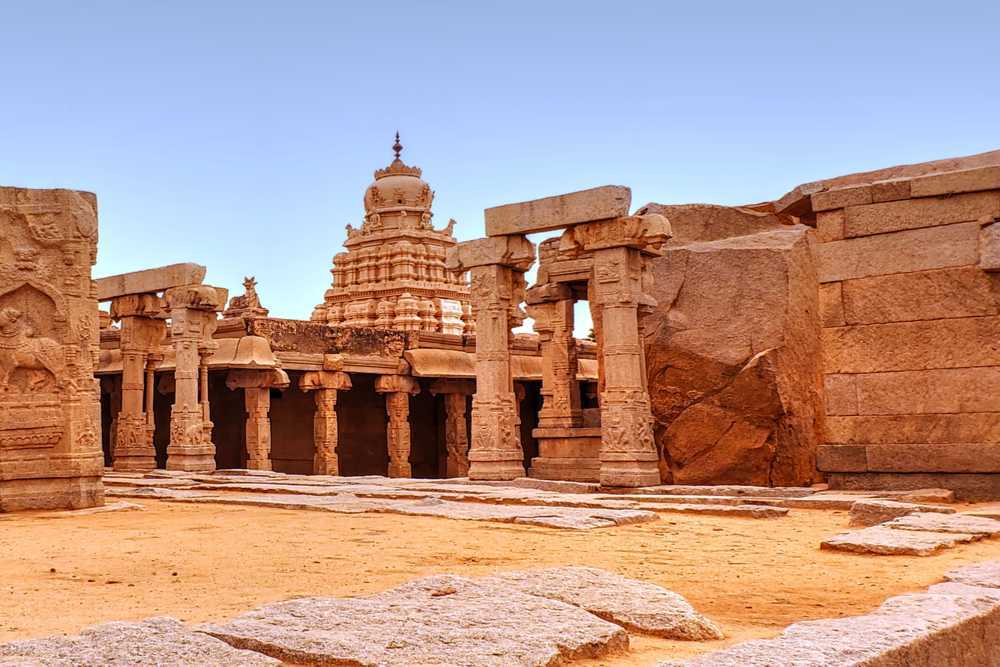 Lepakshi is famous for the temple that is dedicated to Papanasheshvara. The architecture of the temple is unique. The temples in Lepakshi have historical importance. It is one of the best Karnataka weekend getaways by car.
2. Skandagiri
If you are all set for a road trip from Bangalore, you can add Skandagiri to your list. It is basically a hill where you can feel as if you are touching the clouds. The place is famous for trekking, especially in the night hours. Most of the trekkers start their trekking at 2 am and make it to the peak before the sunrise.
3. Sangam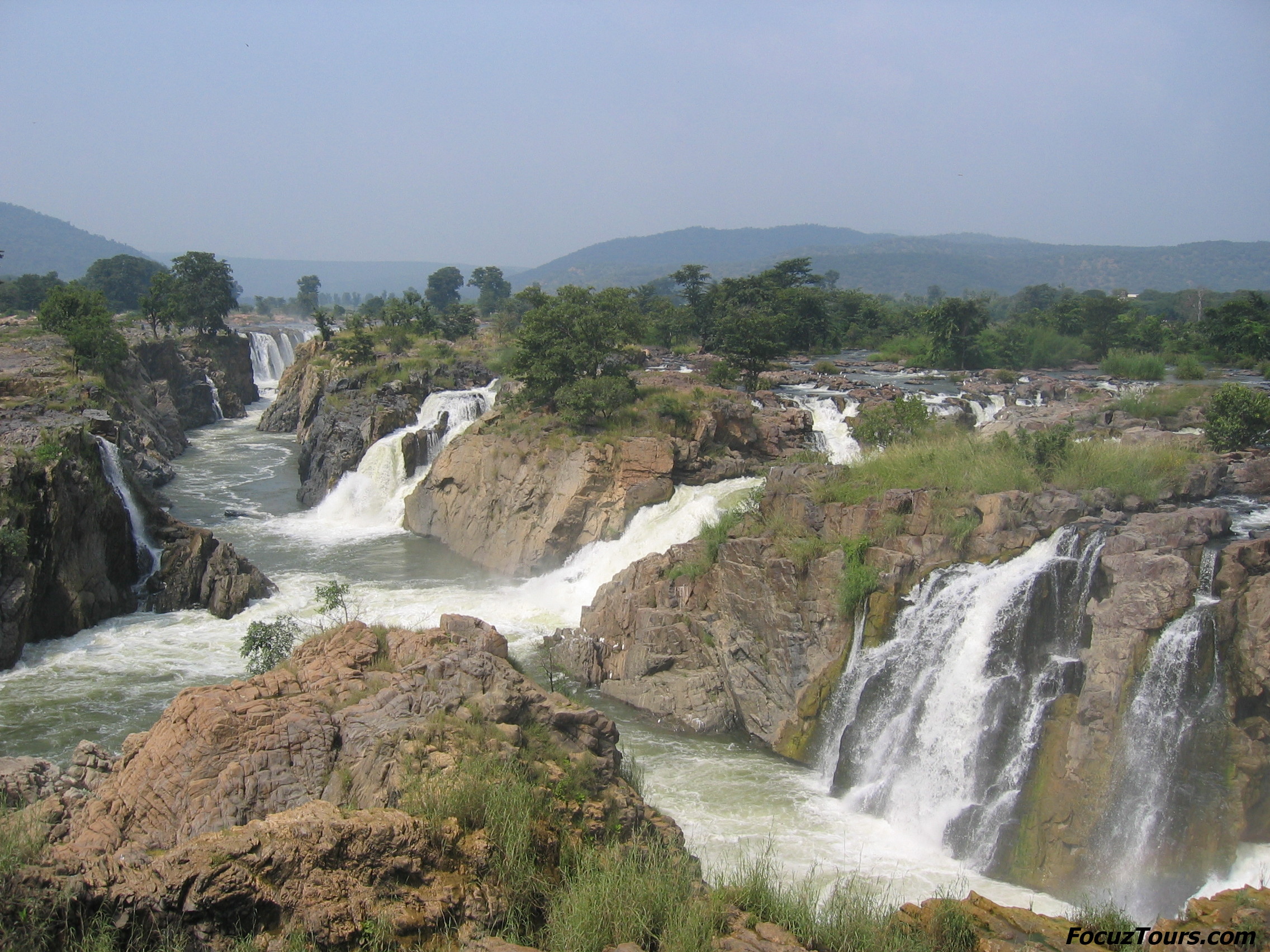 Sangam is the point where River Arkavathi and River Kaveri meet. Tourists mostly enjoy Coracle boat ride here.
4. Avalabetta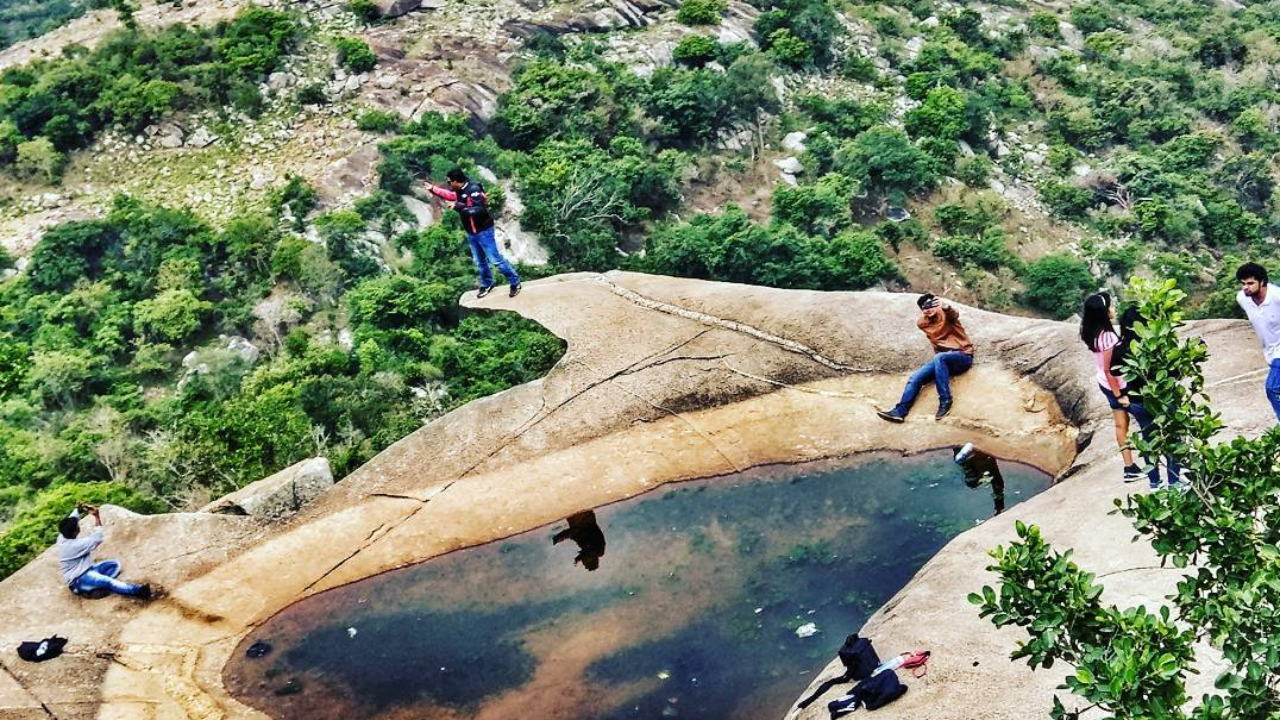 If you love exploring hills, Avalabetta will give you enough reasons to be happy. Nestled in greenery, Avalabetta is one of the best road trips that you can take in the state, especially if you are starting from Bangalore. The place is serene and the roads are smooth, which make it a much sought after destination for a long drive from the city.
5. Sakleshpur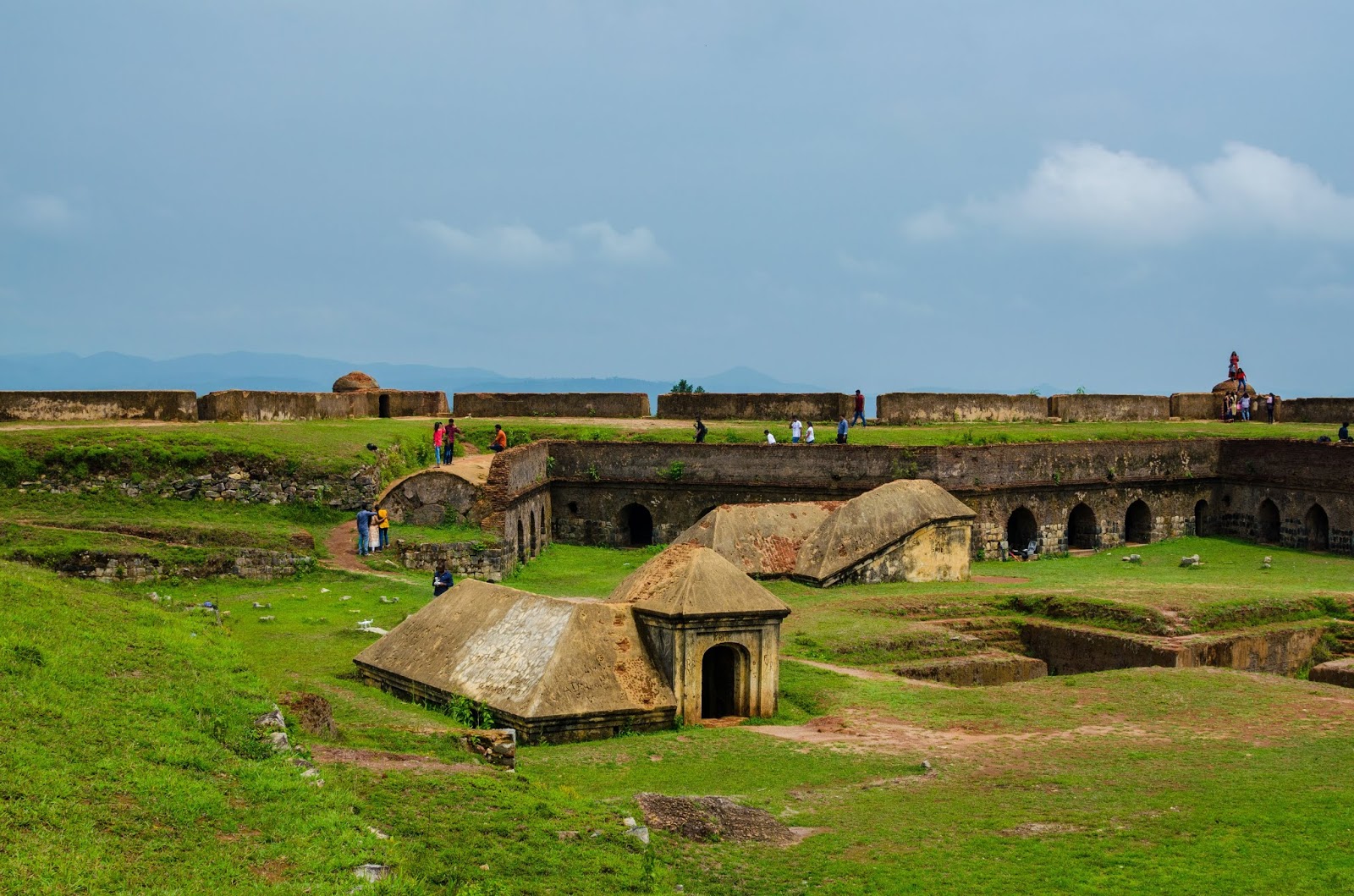 While you are taking a road trip from Mangalore, you can count in Sakleshpur. It is a hill station which has many scenic views to offer. The verdant coffee plantations, beautiful mountains, splendid streams and pleasant weather, make Sakleshpur a favourite destination of many tourists.
6. Wayanad
While you drive all the way to Wayanad, you may spot animals. The other things that you will definitely come across include the pristine waterfalls and forests. The roads look no less than a dream and the condition is also good. However, if you are driving at night, you might need to be a little careful.
7. Kudremukh
The grassy hill station of Kudremukh is known for the scenic beauty. The mountains are grassy here and you can find various flora and fauna in the region. There is an eponymous peak, which resembles the face of a horse.
8. Hampi
For your north Karnataka road trip, what can be a better place than Hampi. It is a famous destination among the history buffs because of the ruined temples from the Vijayanagara Empire. If you go to Vittala Temple here, you will find a stone-carved chariot standing in front. You can also visit Hampi Daroji Bear Sanctuary to spot Indian sloth bear.
9. Agumbe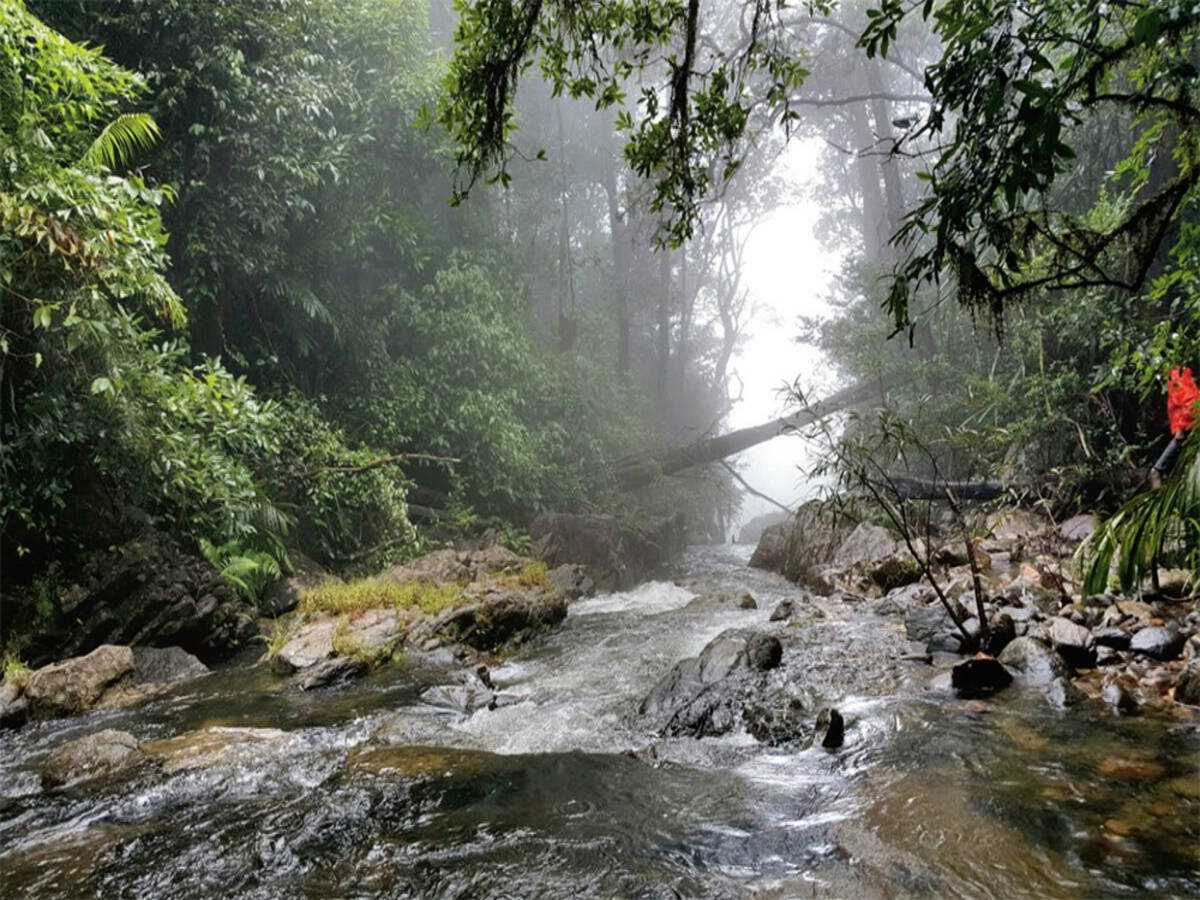 One of the best places to visit in Karnataka is Agumbe. If you have a thing for sunrise, you will certainly fall for Agumbe. The tranquil place is apt for trekkers as there are several trails that they can opt for. The place is wrapped with natural beauty.
10. Kodaikanal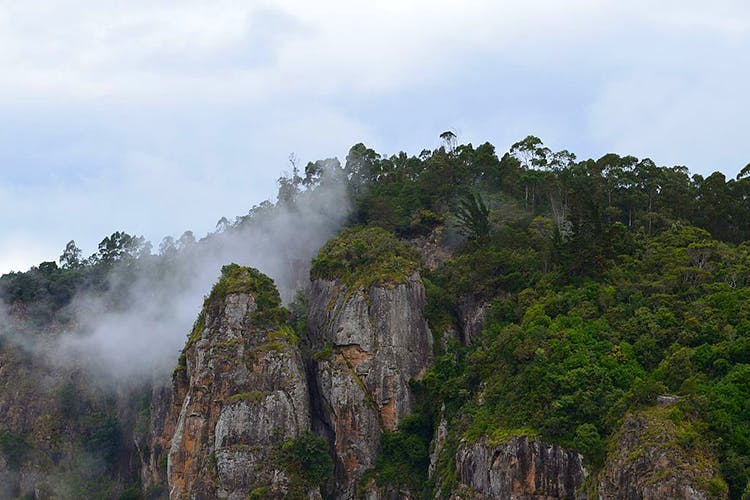 Your Western Ghats road trip from Bangalore cannot be completed sans visiting Kodaikanal. From the green hills to dense forests, from the waterfalls cascading from the splashing waterfalls to riding on horses, you can see and do so many things in this beautiful place. Though the place is located in Tamil Nadu, you can certainly take a road trip from Karnataka to Kodaikanal.
11. Badami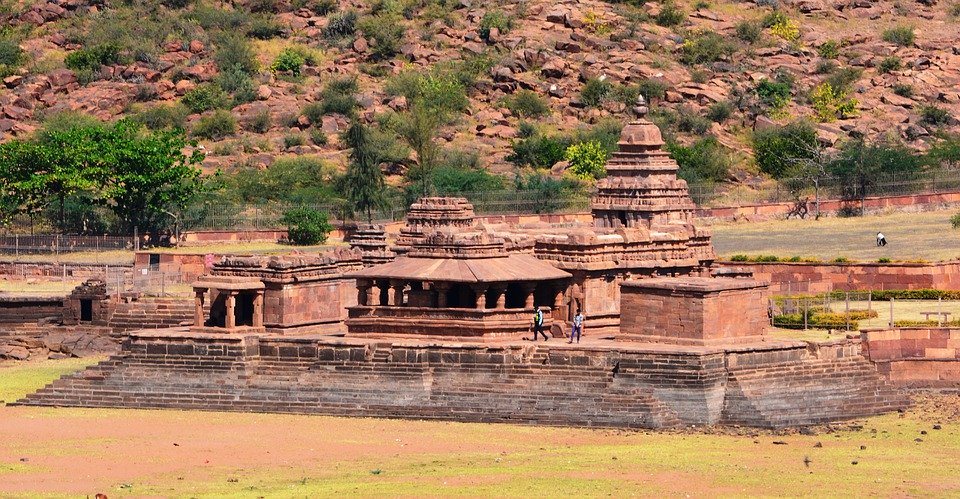 Badami has deep links with the history of the country. You can still find Chalukyan ruins here. The old houses and carved wooden doorways will take you to the ancient period. The major tourist attractions here are the rock-cut caves temples as well as the red sandstone cliffs.
12. Karwar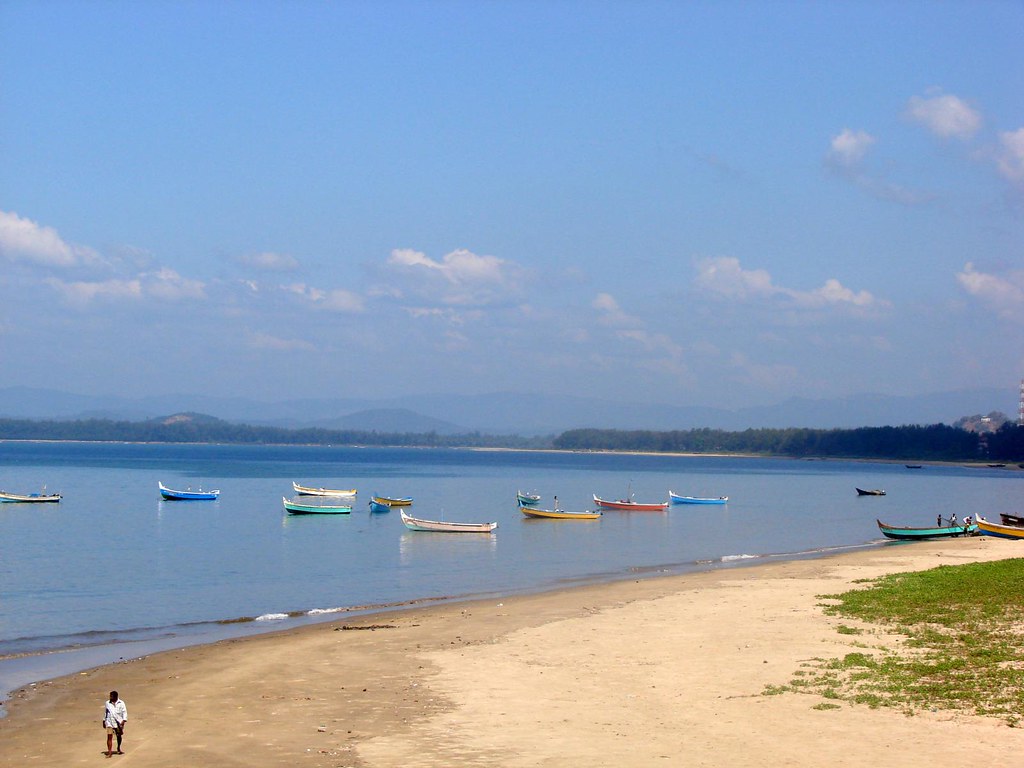 There is no specific best time to travel in Karnataka; however, if you are heading to Karwar, you can just skip the rainy months. The seaside town looks absolutely beautiful with sea on its one side and the Western Ghats on the other side.
13. Coorg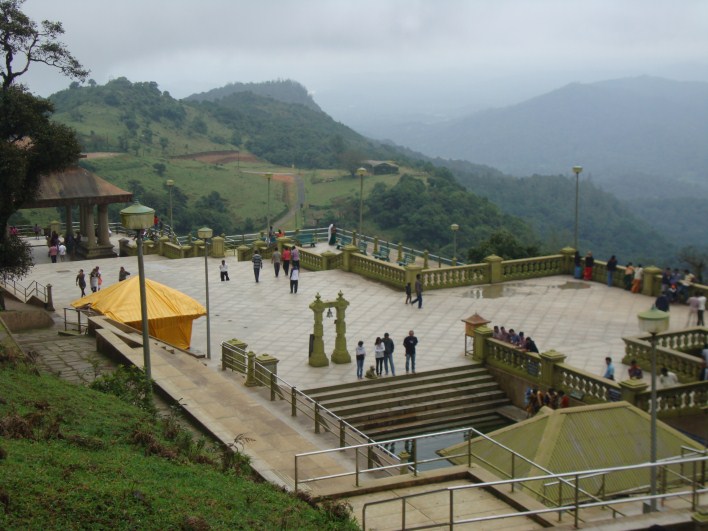 While you enter Coorg, you will see vast areas covered with coffee plantations. Coorg is also a producer of cardamom. Apart from the scenic beauty of Coorg, the weather plays an important role to attract so many tourists all through the year. Whether you want to take a break from the city life or seeking some mental peace, Coorg is the best place to be at. Also, the road to Coorg is smooth and you will surely have a great time driving all the way to this destination.
14. Bylakuppe
Visit Bylakuppe to witness the golden temple of the Tibetan Buddhists. This is a learning a preaching centre of Tibetan Buddhism in the South Indian state.
15. Munnar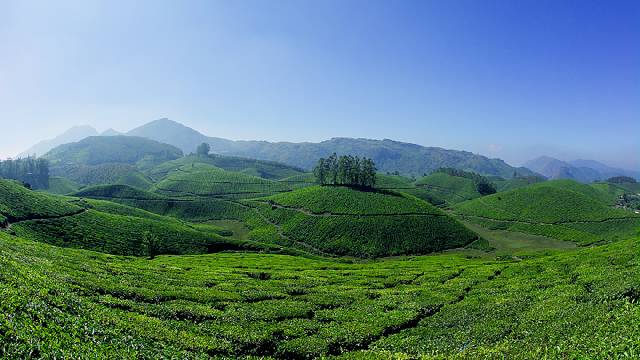 While you are on your South India road trip from Karnataka, don't forget adding Munnar to your bucket-list. You will be able to see tea plantations here covering a huge part of the hill station. The other attractions include Muniyara Dolmens, Atukkad Waterfalls, Echo Point, etc.
The road trips in Karnataka are the best way for us to capture the essence of the state and also visit some fabulous places. Along the way you can enjoy sumptuous delicacies and amazing weather that can be enjoyed all year around. For most of these destinations, you can rent a car for road trips from Bangalore by Revv and enjoy the freedom to explore the places at your own pace and comfort.