5 Best Road Trips to Destinations for a Perfect Bachelor Party
A bachelor party is all about crafting treasured memories before your friend gets hitched and starts a new phase in life. It'll be an once-in-a-lifetime experience, so you should plan well to make your friend's bachelor party an extraordinary and cherished one. Many beaches and hill stations in India are renowned as hotspots for bachelor's party, and a self-drive road trip will certainly enhance the fun. A road trip to your destination will make your journey very lively, and you will enjoy all the wild moments with your friends along the way. 
Are you excited about a road trip to a bachelor party destination? To ease your effort, we have mentioned the five best road trips in India, which will make your journey remarkable.   
Top 5 road trip to bachelor party destinations in India:
1. Mumbai to Goa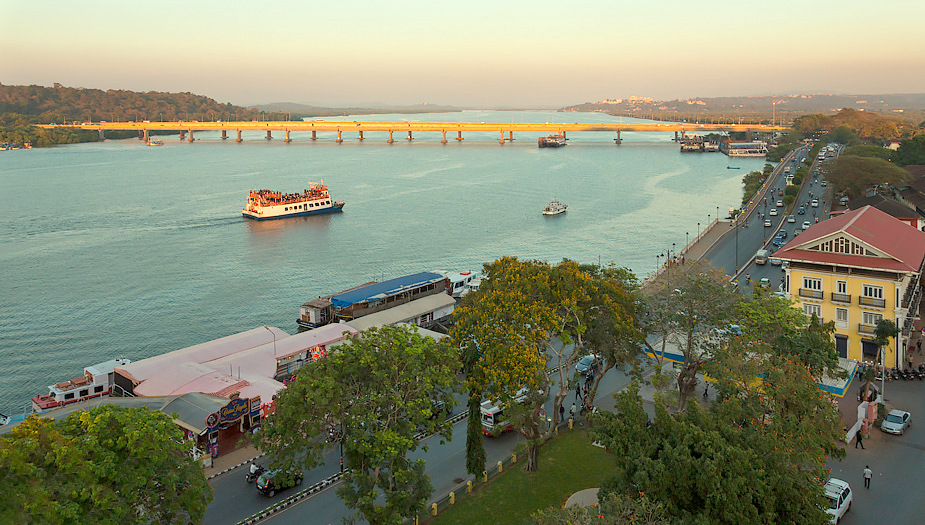 Goa is a top destination for bachelor's party. It is famous for beaches, beer, casinos, water sports and extravagant nightclubs, but the scenic routes between Mumbai to Goa will make the journey equally exciting as the destination. The 12 to 13 hours drive through smooth highways is filled with stunning sights and essential stopovers. You can collect all the necessary stuff from there while on the journey. Also, many eateries are available alongside the route to satisfy your appetite. The best time to travel is September to March to enjoy the scenic beauty and avoiding the scorching heat. 
Routes: 
There are two scenic routes between Mumbai and Goa. Those are via NH48 and NH66, and the distance is 591 and 568 km, respectively. Both ways are perfect for an exciting self-drive road trip with your friends and full of adventures. You will travel through Pune, Satara, Kolhapur, and Belgaum if you choose NH48, the fastest route from Mumbai to Goa. NH66 goes through Panvel, Pen, Kolad, Khed, Chiplun, Pali, and Sawantwadi, which offers several exciting stopovers. You can stop for water sports, adventures, dolphin-spotting trip, visiting the bird sanctuary, waterfalls, caves and temples along the route. The spectacular landscapes will make you stop your car to capture some stunning pictures to enrich your social media account. 
2. Shimla to Manali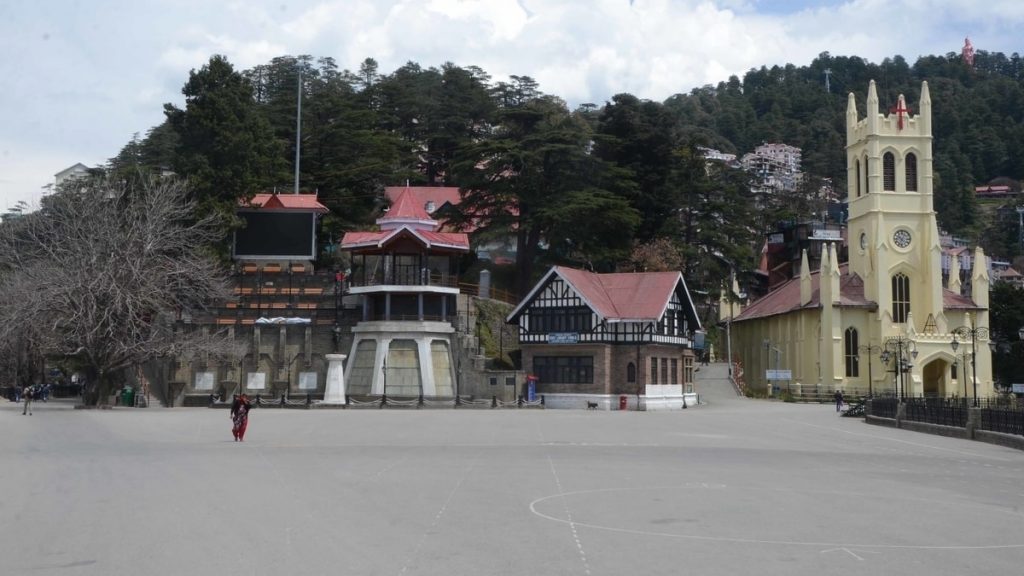 Manali is a hotspot for bachelor parties, and you can make your tour much more exciting with various adventure sports. You can go trekking, rock climbing, skiing, mountain biking, rappelling, paragliding, and camping with your friends to make the exquisite party even more remarkable. It is the ideal place for sports activities and relaxation. For this reason, the youths have loved Manali for decades. The best time for this tour is from mid-September to mid-July. Avoid the monsoon season while planning for this trip. 
Route:-
The distance between Shimla and Manali is 248 km via NH205 and NH3, and with a self-drive car, it usually takes six to seven hours to cover. While there are several exciting things to do in Manali, the journey from Shimla is equally thrilling. You will travel through beautiful mountains on one side and deep valleys on the other. Verdant greeneries are visible alongside the road, which will comfort your eyes and present some fantastic landscapes to capture. You can visit Gobind Sagar Lake (Bilaspur), Prashar Lake, Pandoh Dam (Mandi), Great Himalayan National Park (Tirthan Valley), Chandrakhani Pass (Kullu), Naggar Castle (Naggar) as popular sightseeing spots on this route. 
3. Chennai to Pondicherry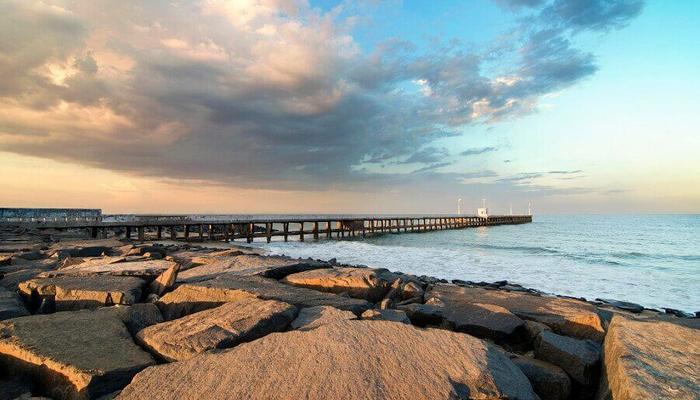 Pondicherry has a lot to offer to make your bachelor party fun-filled. Though Pondicherry offers serenity and sanctity for the peace and meditation lovers, this place also has water activities, scuba diving, boat ride, surfing, yachting and splendid nightlife to satisfy your party mood. There are several memorable things to see in Pondicherry, and it will take at least a couple of days to visit all the tourist attractions. The sunset and sunrise from the beaches of Pondicherry are stunning and picture-worthy. The best time to visit Pondicherry from Chennai by road is from October to February. 
Route: 
The 155km trip from Chennai to Pondicherry via East Coast Road (ECR) usually takes three to four hours by car. Also, you may take NH32 or NH48 to reach the destination, but these are lengthy compared to the ECR. The ECR runs along the coastline of the Bay of Bengal, which makes the route picturesque, especially the reflection of the sun on the water. Also, many sightseeing spots make the journey even more interesting, including the Madras Crocodile Bank Trust, Mahabalipuram (UNESCO World Heritage Temple), Muttukadu Lake, Sadras Dutch Fort, and Auroville. 
4. Manali to Leh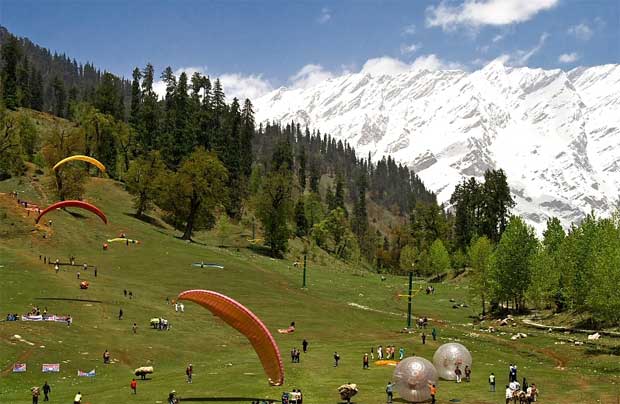 It is a dream road trip for all mountain lovers. The breathtaking sceneries alongside the Leh-Manali highway and the ancient monasteries will make the journey memorable. The deadly twists and turns through snow-capped mountains and distinct valleys will satisfy your cravings for adventure. There is an average elevation of 4,000m or 13,000 ft, so you need to acclimatize yourself to the high altitude with adequate brakes within this journey. The best time to travel this road is from June to September. 
Route: 
You have to drive for 473 km through Leh-Manali highway to reach your destination for the bachelor's party. You would need at least a night's rest during the journey for acclimatization purpose. The Leh-Manali highway passes through several beautiful villages, valleys and five high-altitude Himalayan Passes. Those are Rohtang La, Baralacha La, Nakee La, Lachung La and Tanglang La. For crossing the Rohtang pass, you need to collect a permit. You can apply for the road permit online using the Kullu Administration Website or using the mobile app. Also, you may visit the Tourist Information Center or SDM Office in Manali in person to collect the permit. 
5. Kolkata to Digha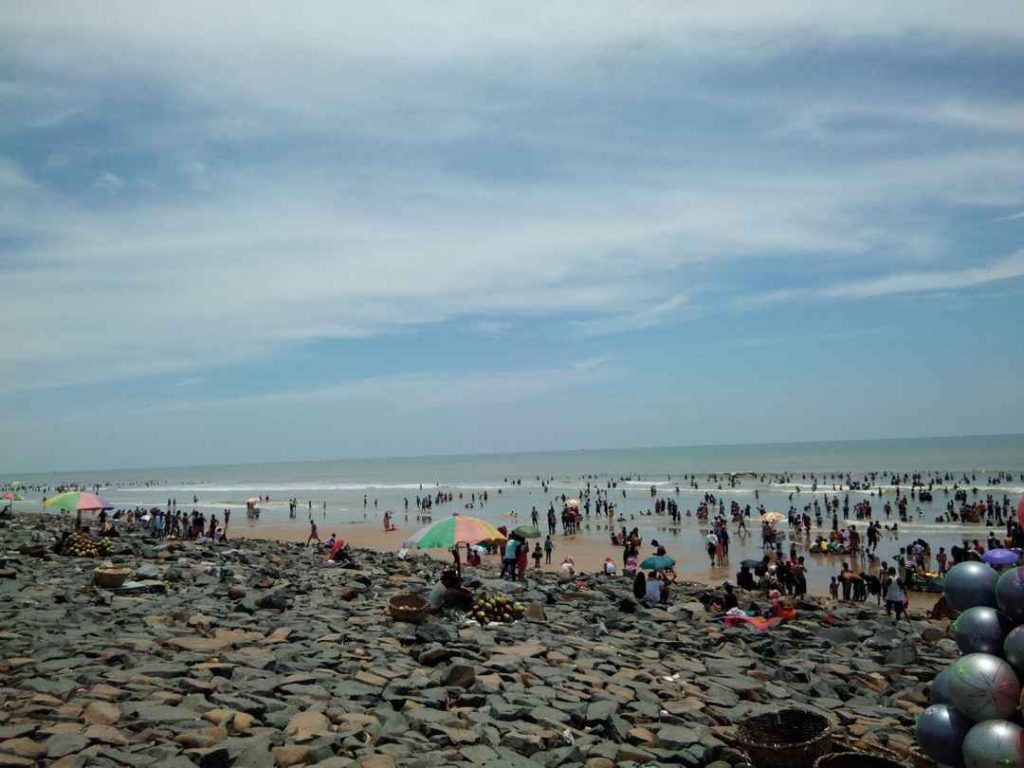 Digha is famous for weekend trips, as many visits here to reduce the stress of daily life. The long beach presents all the amenities to fulfil all your plans for an exciting bachelor party. Here you can find a perfect ambience for a bachelor party almost all the time. There are many nearby pleasant spots around Digha, like Tajpur, Sankarpur, Talsari, Udaipur, and Chandpur. You can visit any of these places if you want to avoid the crowded and noisy environment of Digha. Also, the Amaravati Park, Marine Aquarium and Regional Centre, Digha Science Centre, and Casuarina Forest are must-watch sightseeing from Digha. The best time to take a road trip from Kolkata to Digha is from September to April.
Route: 
The best route from Kolkata to Digha is via NH16 and NH 116B. The 183 km distance filled with flourishing greeneries and picture-perfect landscapes. There are several stopovers and eateries on this route for all your needs. The pleasant long drive for approx four hours will give you and your friends the perfect mood for a fun-filled bachelor party. 
All these incredible places to visit for a bachelor's party are worth it, and the road trips will make it even more exciting. So why wait any longer? Rent a SUV car from Revv and make your dream for an extraordinary bachelor party with your friends comes true.