Explore the Astonishing Sights at Thekkady and Periyar Tiger Reserve
Kerala is one of the most beautiful states in India where you can find beaches, forts, lush greenery, age-old religious places, and the much popular backwaters. And if you are undergoing any kind of stress, a road trip to God's Own Country will definitely be the perfect cure. It is not only about the number of beautiful places in the state but the hospitality that you will receive in every corner of Kerala is unmatched.
One of the best tourist destinations in Kerala that is nestled amid the verdant greenery is Thekkady. This is an ideal place for nature lovers who find peace when surrounded by the beauty of nature. So if this is the place in your mind, let us check out the best things to see in Thekkady that will keep you pepped up all through your vacation.
10 Best Places to visit in Thekkady 2021
1. Mangla Devi Temple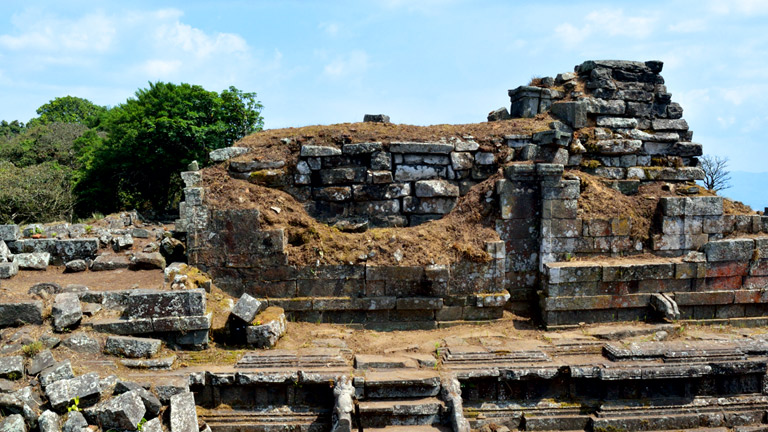 One of the major attractions near Thekkady is the Mangla Devi Temple. The temple is built within the premises of the very famous Periyar Tiger Reserve. The temple is also known by its other name, Kannaki, which means the moral power that a woman possesses. This is a favorite spot of both devotees and tourists and is visited by almost everyone who takes a trip to Thekkady.
Specialty: Architecture of the temple
2. Abraham's Spice Garden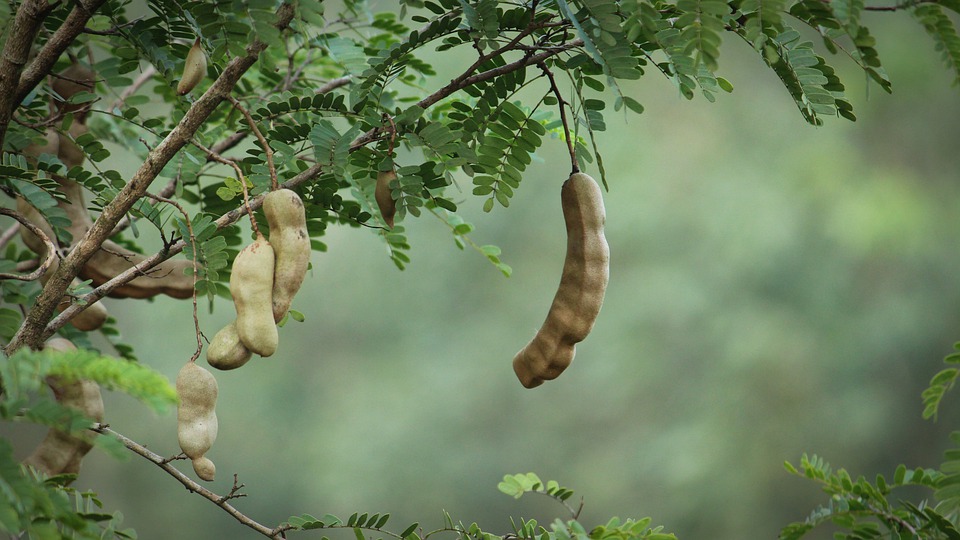 If you are visiting the destination with your family, you must pay a visit to Abraham's Spice Garden. There is something to learn here for every age group along with the aroma of spices. You can see organic farming and spice cultivation here, and can even gather knowledge about various types of spices that are used for healing.
Specialty: Lush green and varied spice plantations
3. Murikkady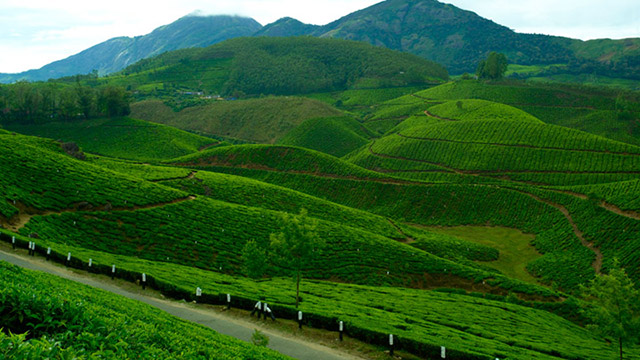 Another place that is known for its spice cultivation in Kerala is Murikkady. You can find more than 12 varieties of spices cultivated here, along with coffee plantations. Apart from exploring the spice plantations, there is so much to learn here.
Specialty: Spice gardens
4. Kadathanadan Kalari Centre
You must visit Kadathanadan Kalari Centre to see the Kerala martial art known as Kalaripayattu. This art is well-designed for self-defense and performed by experienced artists. The ticket charges are around INR 200 and the time you might have to spend here is around two hours.
Specialty: Performance of Kalaripayattu
5. Kumily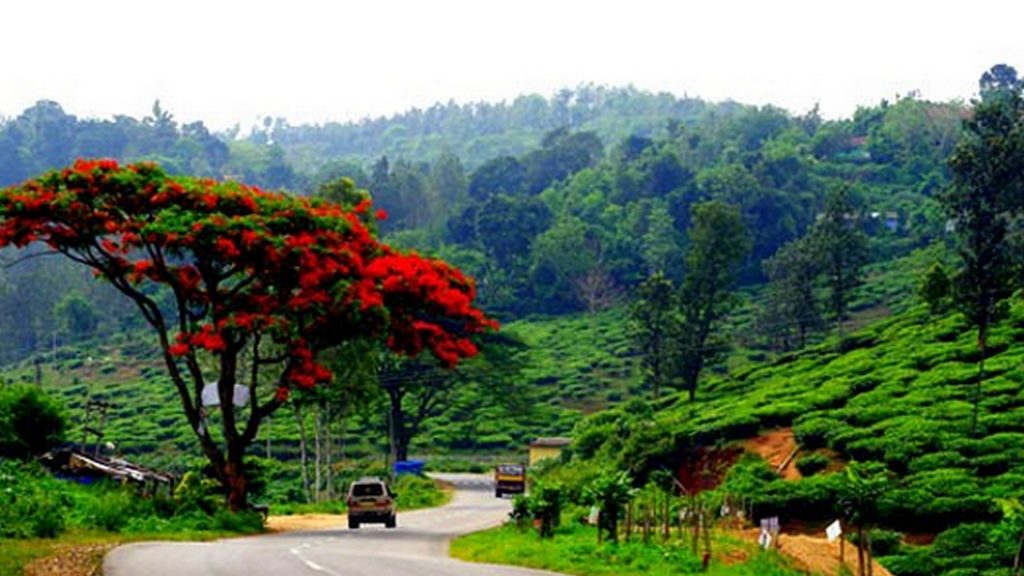 Situated around 4 km away from Thekkady, Kumily is a destination that will leave you mesmerized for several days. The place is usually famous for its tea and coffee plantations, but you can also enjoy the scenic beauty of nature. The spice trading here makes Kumily one of the most important places in Kerala.
Specialty: Nature
6. Chellarkovil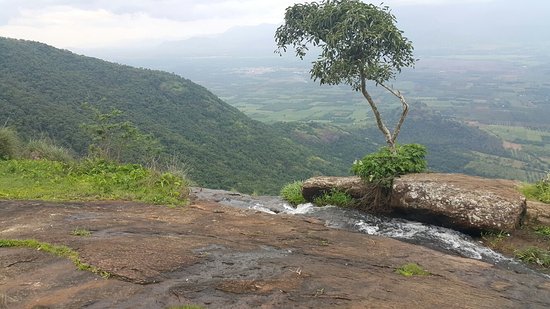 Chellarkovil is a well-frequented place in Kerala near Thekkady for the peaceful environment it offers. If you have been planning to spend some days in solitude amid nature, you must head to Chellarkovil. While you are here, do not forget to witness the astonishingly gorgeous waterfalls that cascade from heights.
Specialty: Waterfalls
7. Pandikuzhi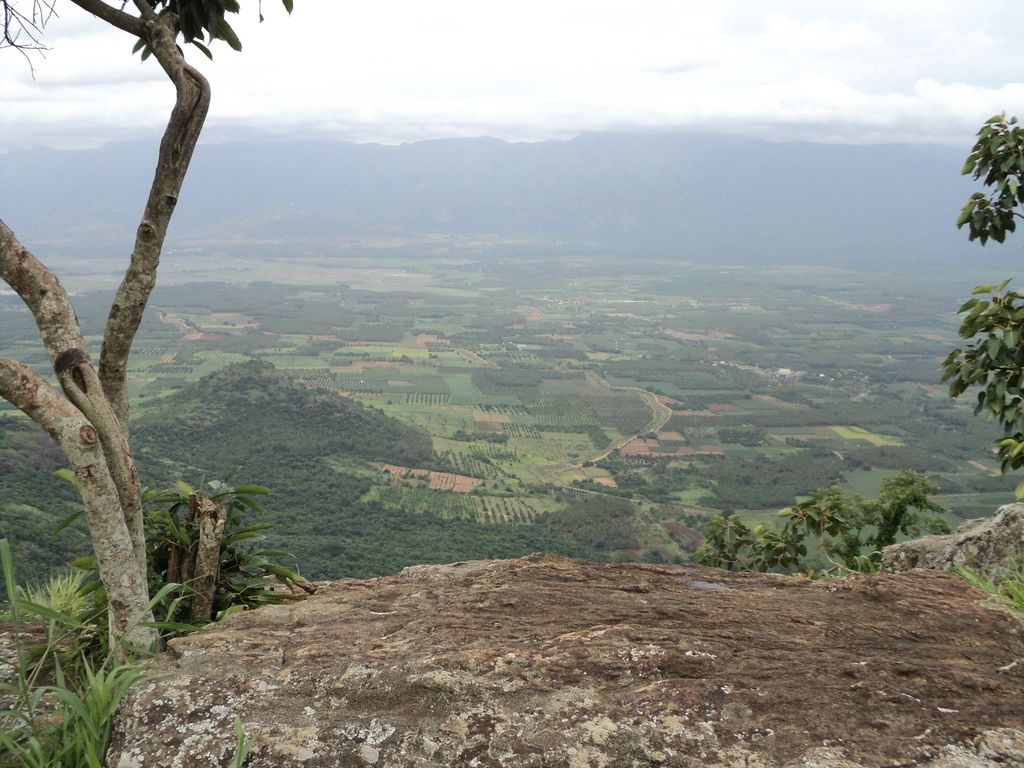 Pandikuzhi boasts of having streams, greenery, and wonderful picnic spots. There are so many streams in Pandikuzhi that you can settle by any of them and spend a day picnicking with your family or friends. Also, the place is thinly populated; therefore, you can find peace and solitude while visiting this place.
Specialty: Landscape
8. Thekkady Lake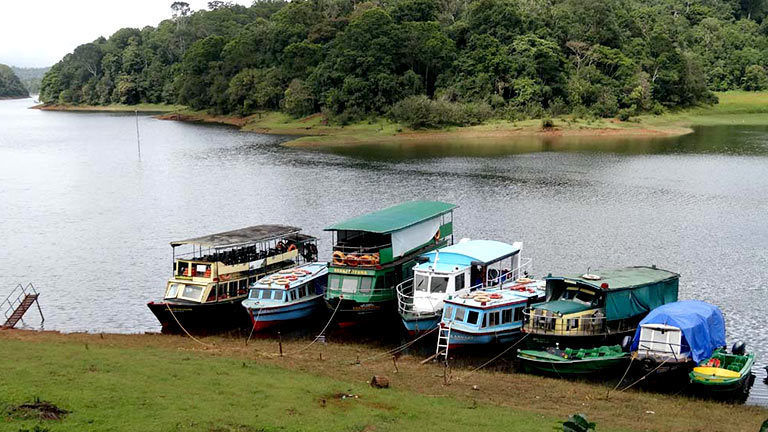 If you think this is just any lake where you can boat around and that is it, you are mistaken. You can of course go boating in Thekkady Lake but can also witness several types of flora and fauna around experiencing the rich biodiversity of the land. Apart from this, you can also admire the backdrop of the mountains, the picturesque valleys, and landscapes.
Specialty: Scenic beauty
9. Mullaperiyar Dam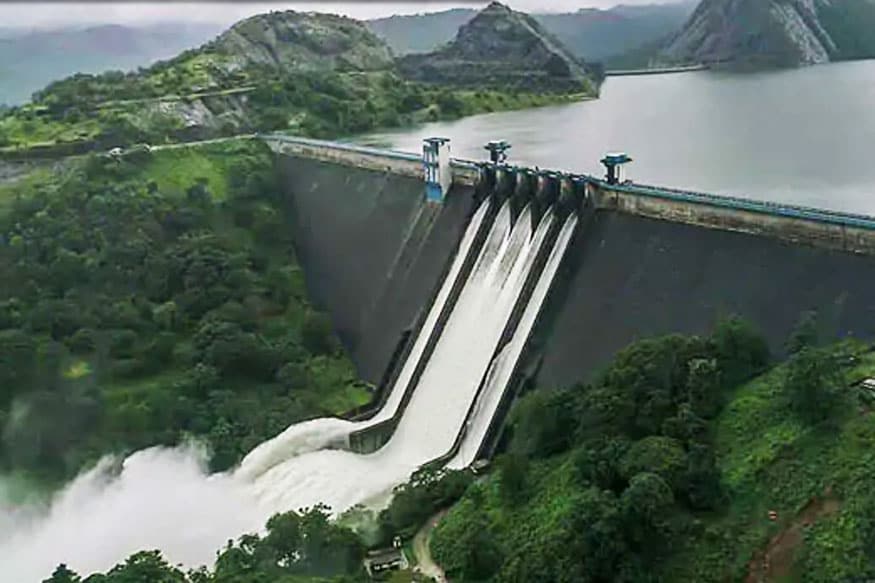 Perched at an elevation of 2,890 ft above sea level, Mullaperiyar Dam is one of the most beautiful places amid Cardamom Hills in Thekkady. The Periyar National Park is spread around the reservoir of this dam.
Specialty: Serene views
Apart from all these places, one of the most famous things to do in Thekkady is visiting the Periyar Tiger Reserve. A road trip to the Thekkady & Periyar Tiger Reserve is a different experience that each of the members of your family or group will enjoy.
The Periyar Tiger Reserve is not just an average tiger reserve or national park, but a huge ecosystem altogether. Apart from spotting wildlife, there are so many things to do near Periyar Tiger Reserve. Want to know what they are, check it out:
Treehouses and houseboats: These two are the childhood fascinations of many of us. And when you visit Periyar National Park, you can actually live your dream by checking in at the resorts offering stay at treehouses and houseboats.
Jungle safari: You are in a national park and not taking a jungle safari, how can that be? Enjoy a jungle safari and spot the big cats and many other animals from proximity.
Tribal dance: Six tribal communities live inside the tiger reserve. You can watch their tribal performances in the auditorium between 6 pm and 7 pm.
Border hiking: This is an activity exclusively for adventure lovers. The hiking starts at 9 am and ends at 1 pm and the package even includes food. You can spot several types of animals and birds and also enjoy the beautiful view of the landscapes around.
There are so many things to experience and places to visit within the premises of this national park that you are suggested to take a self-drive car rental service. The self-drive car rental for family trips is a perfect idea, especially if the size of the family is large. You can also check the car subscriptions from Revv to enjoy the service at better prices. Download the Revv app on your phone from Google Play Store or iOS App Store for a quicker and smoother car rental experience.